This beautiful DIY Felt Flower Wreath will bring the Spring season right into your home. I'm a big fan of things to make that bring positive, happy vibes into my home. Disclosure: this post contains commissioned links.

This DIY Felt Flower Wreath is the perfect craft for tweens and teens, and it's a great way to bring those fresh Spring colors into your home. This will look great in other soft pastel colors too, like minty green and yellows.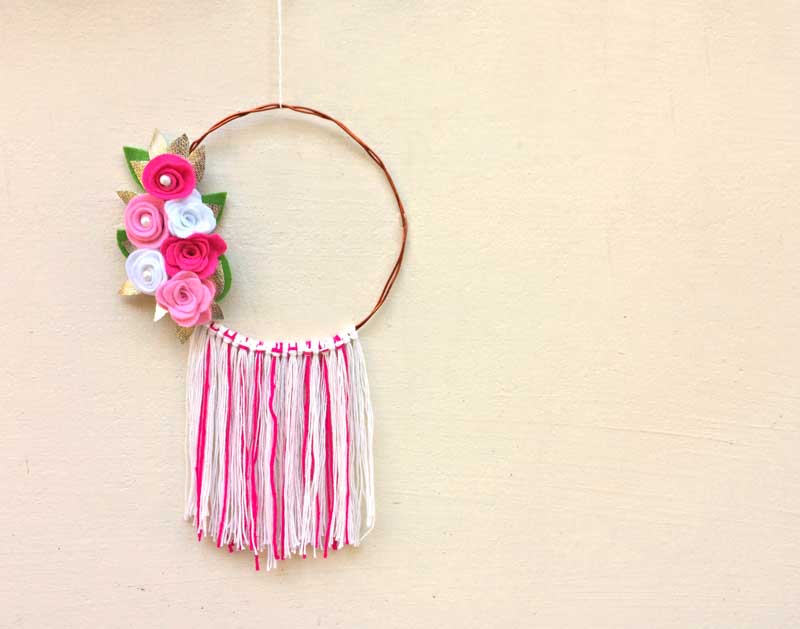 Wreaths are not just for the front door; hang it over your teen's bed for a fun change in room decor, or in the playroom. It will also look great anywhere outside, like near your garden or in a backyard gazebo.
Play around with the style to make it more personal- you can put the flowers around the whole ring or up both sides. Play with the felt to make more types of flowers.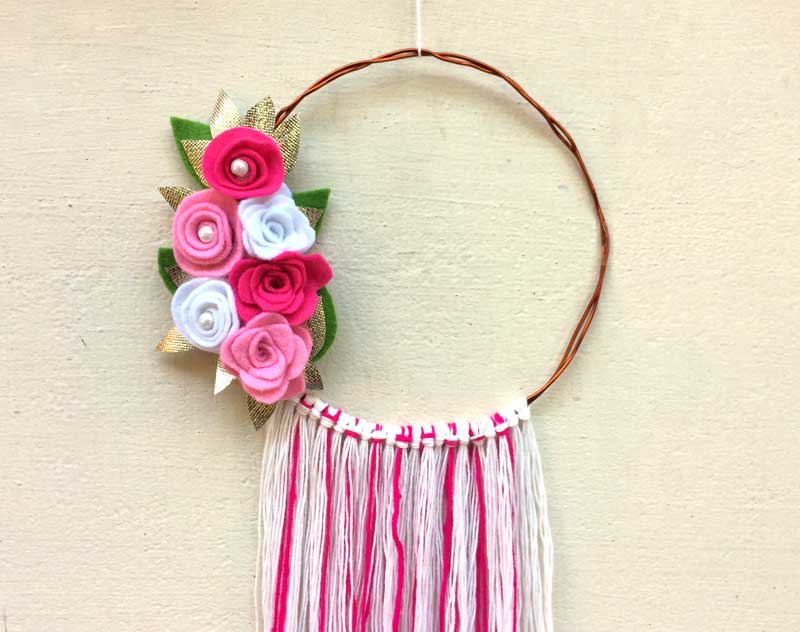 You'll probably want soft felt for the flowers and leaves, so that you can easily work with them, and craft wire for the wreath base. Some felt can be stiff and won't roll as easily into neat flowers.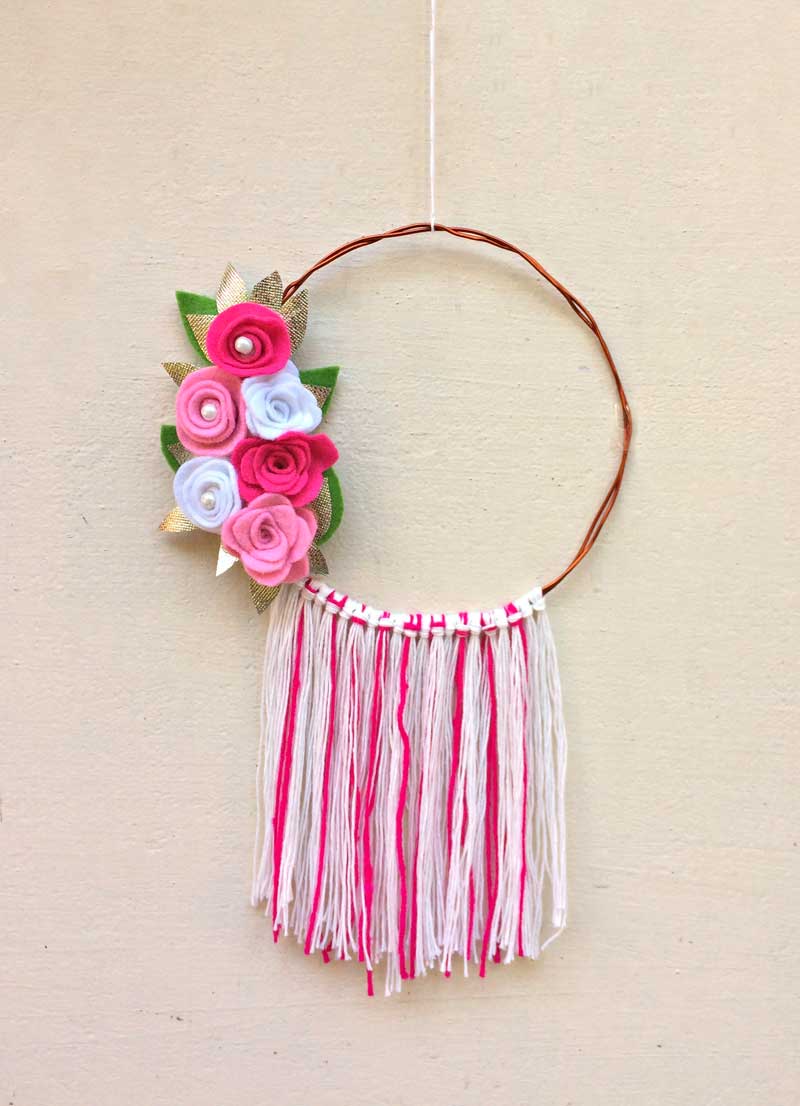 What you need to make a DIY felt flower wreath:
Soft felt for flowers and leaves
Gold metallic fabric (optional)
Marker or pencil for tracing template
Flower template – download it using the form below:
Download your template!
Enter your email address below. Then check your inbox for your download link.
How to make a DIY felt flower wreath:
1. Choose the felt pieces you'll be using for the flowers and cut into circles.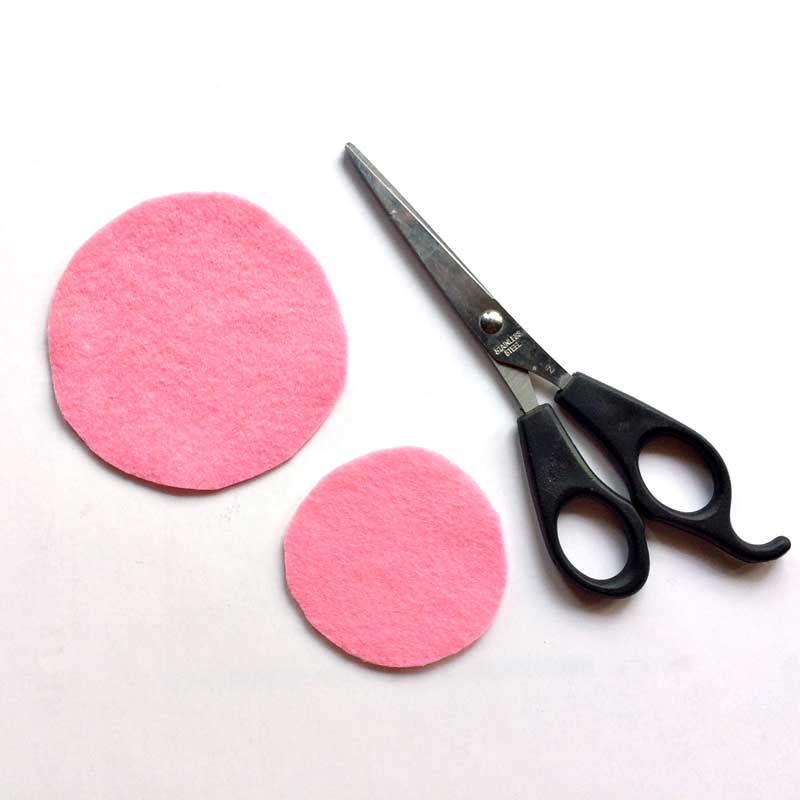 2. Trace the flower template patterns onto the cut circles and cut them out. (You can free hand other flowers as well!)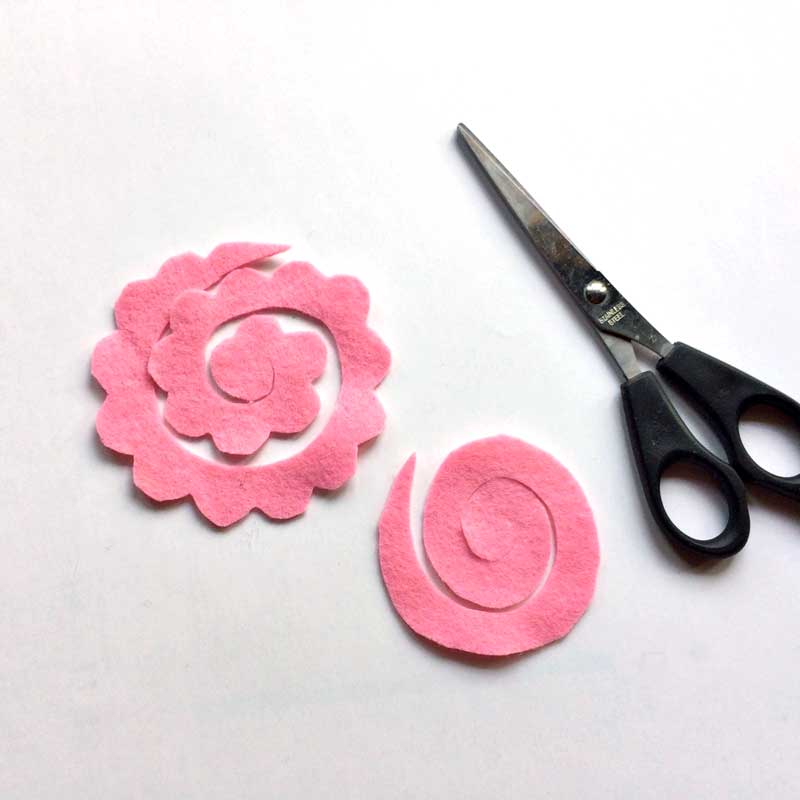 3. Take one of the flower cutout patterns and start to roll it from the outer edge.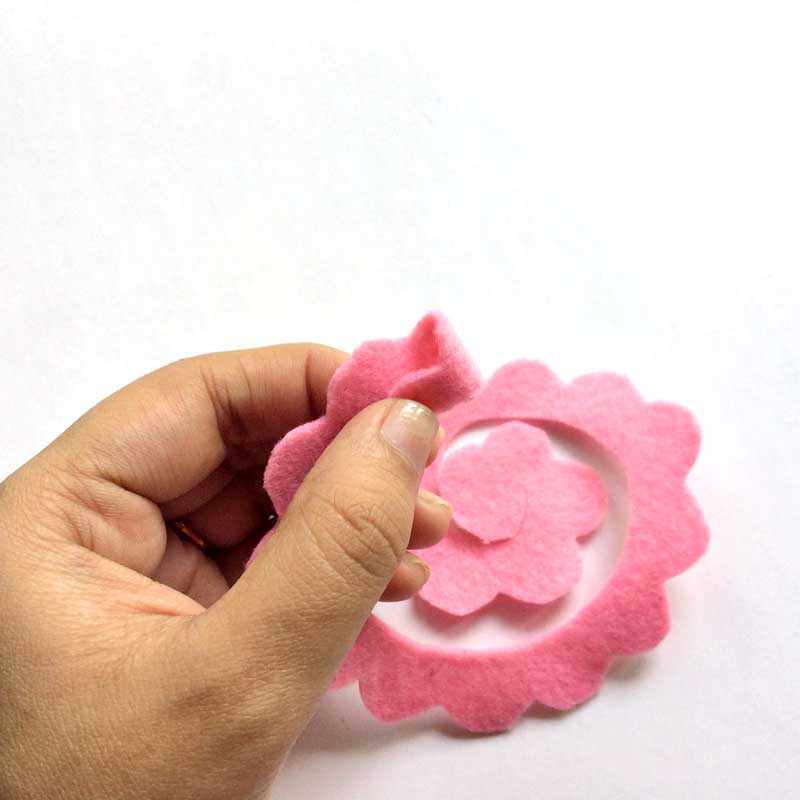 4. Keep rolling the spiral pattern until you reach the center.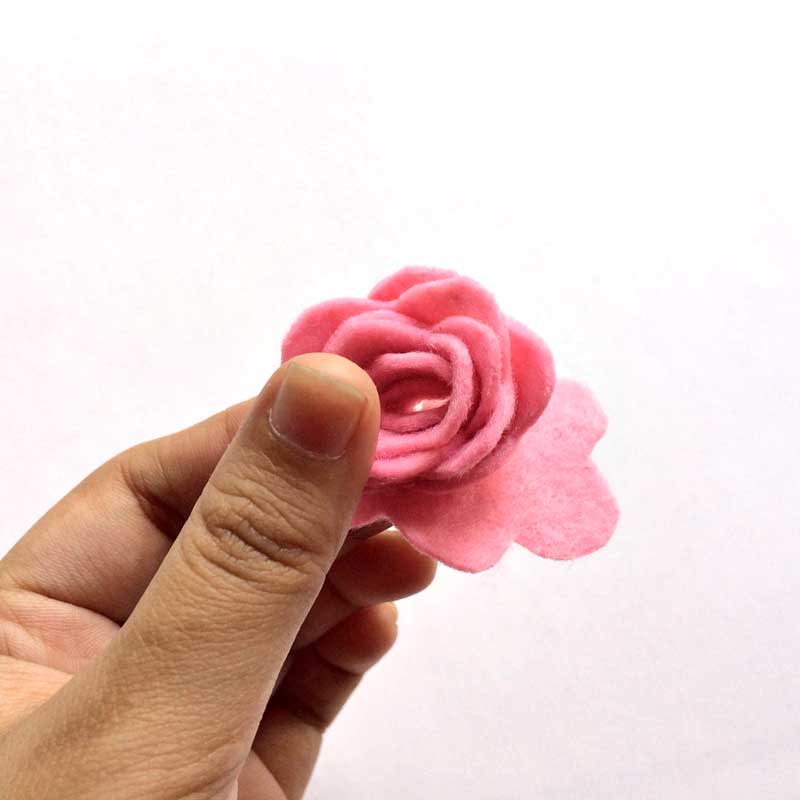 5. Once you have reached the center, apply a small amount of fabric glue on the center part of the pattern to hold it in place.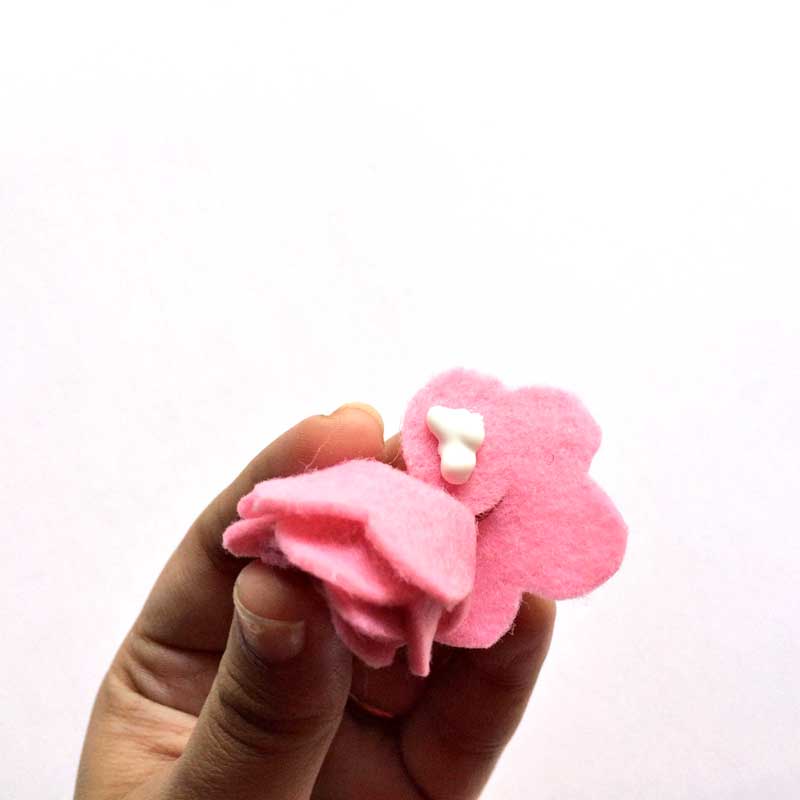 6. Repeat steps 3-5 and make five to six flowers for the wreath (or more if you'd like).
7. Cut out basic leaf patterns from green felt fabric and golden glossy fabric.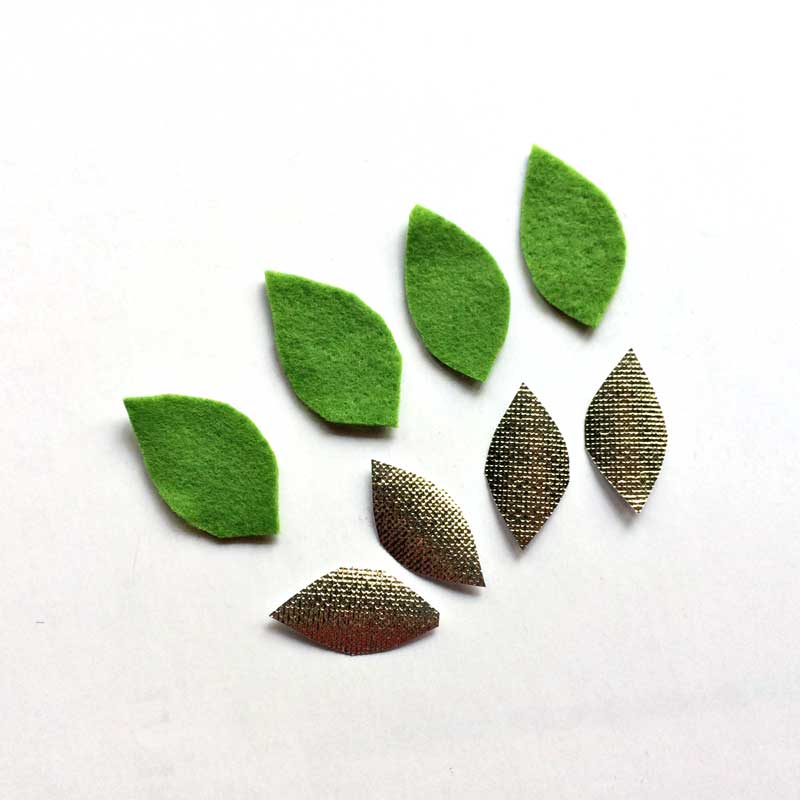 8. Prepare the round frame for the wreath using craft wire. (Use 2 layers of craft wire if the wire is thin.) Place a piece of scrap felt under the base and determine the placement and area size for the flowers.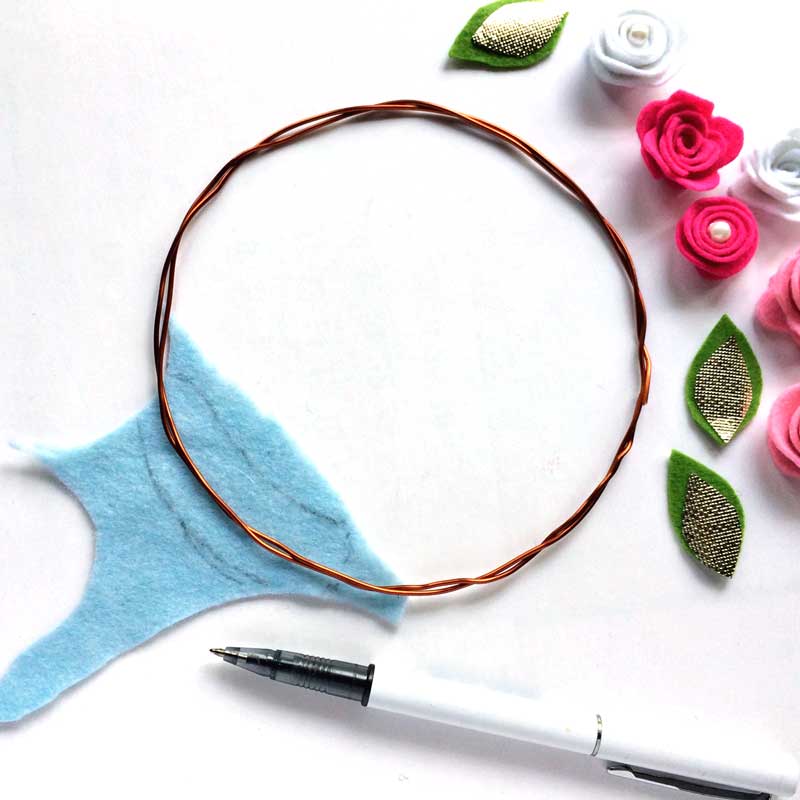 9. Use a marker or pencil to trace the area size for the flowers on the felt fabric and start by gluing the leaves on it.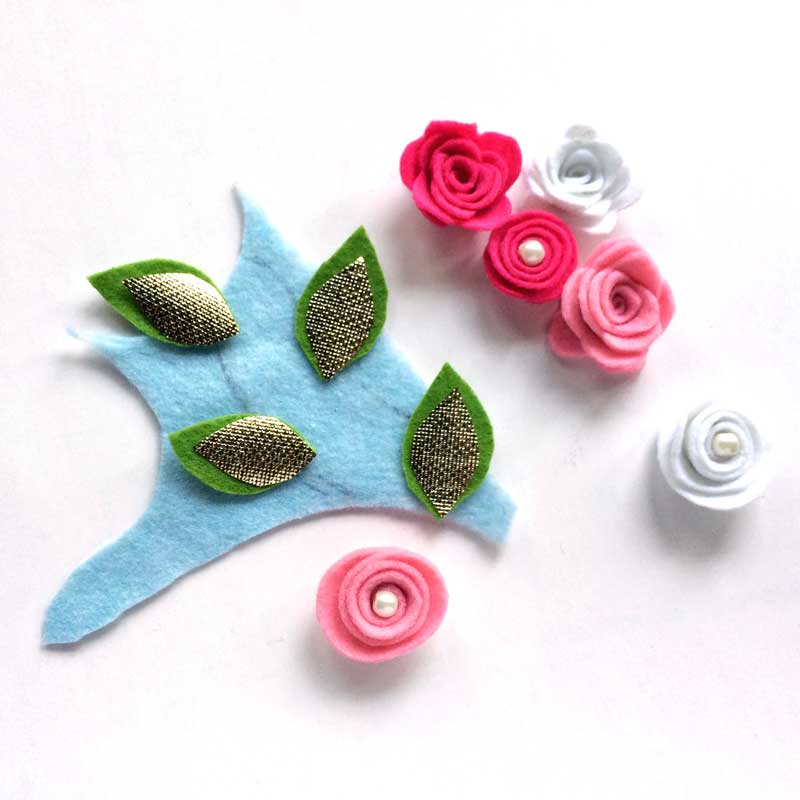 10. Glue the flowers onto the felt, without any space between them. Keep the flowers as close as possible to each other.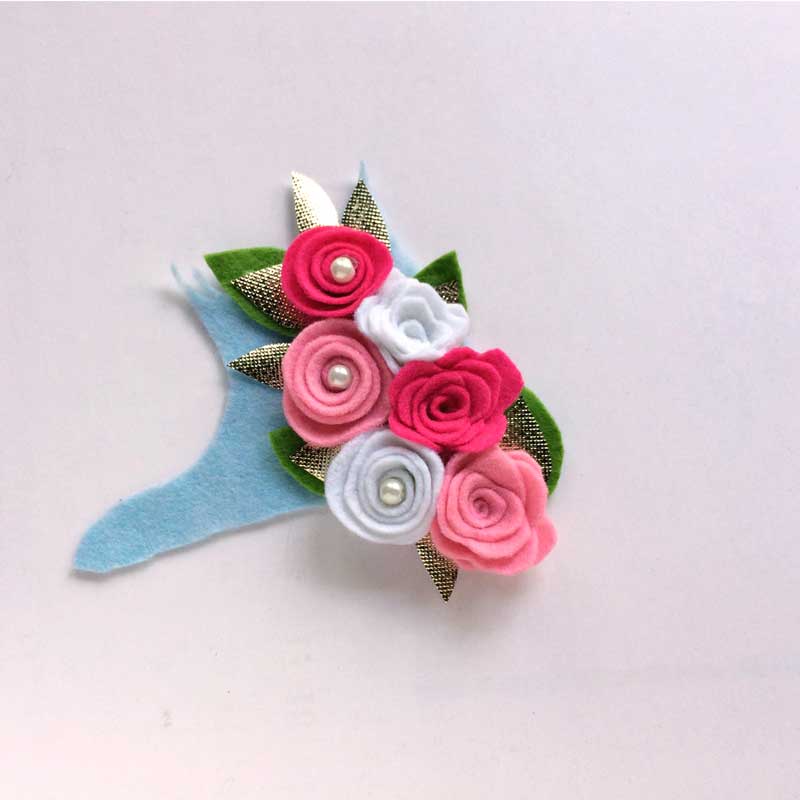 11. After all the flower and leaves are glued on, trim the base fabric and ensure that it is not visible.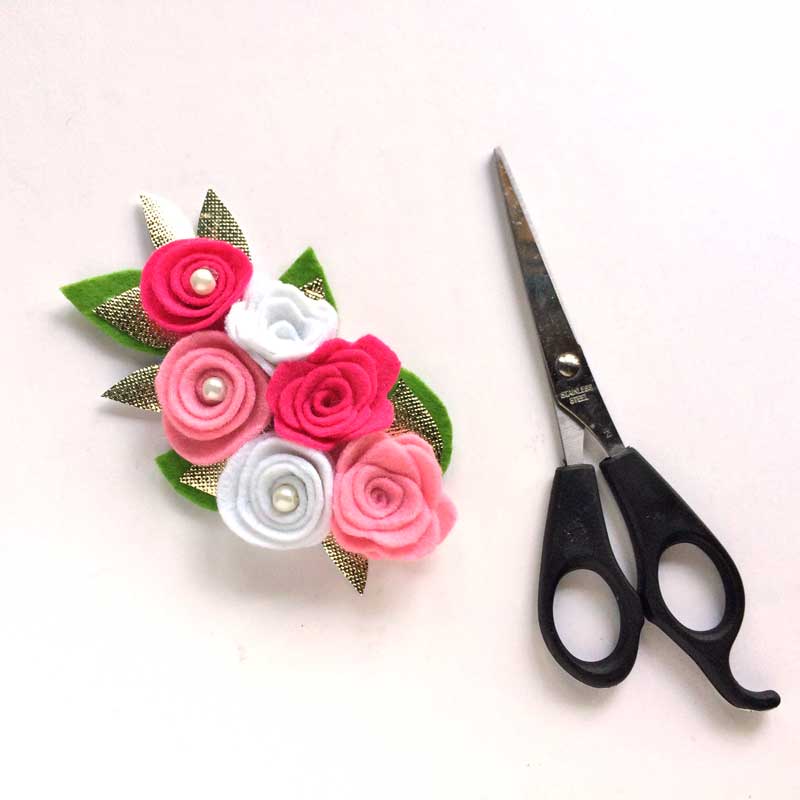 12. Glue the floral piece on the round wire base using hot glue or fabric glue.
13. Finally, attach the hanging yarn. Cut a bunch of yarns or thick threads and group them into 4-6 strands as pictured. Tie them to the wreath base. You can trim the ends to an even length.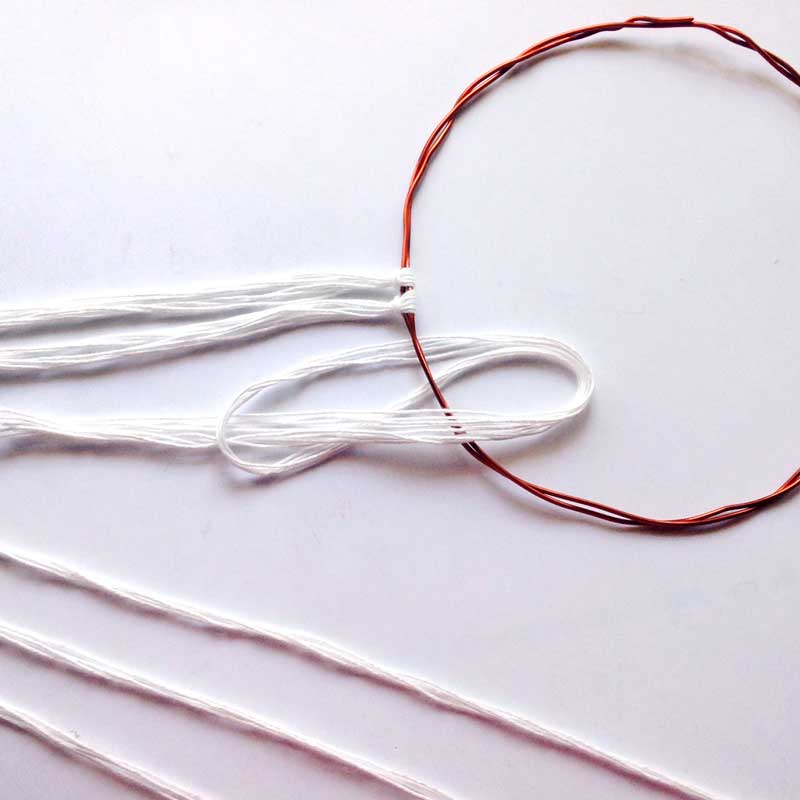 Your DIY felt flower wreath is complete! Hang from a string or nail wherever you'd like.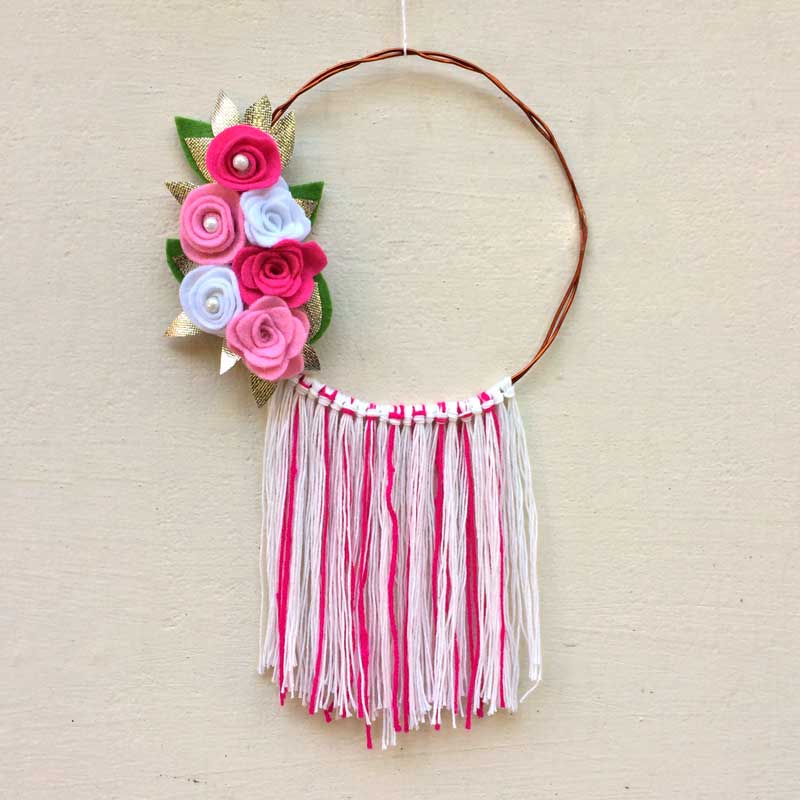 Where will you be displaying this beautiful DIY Felt Flower Wreath? Let me know in the comments!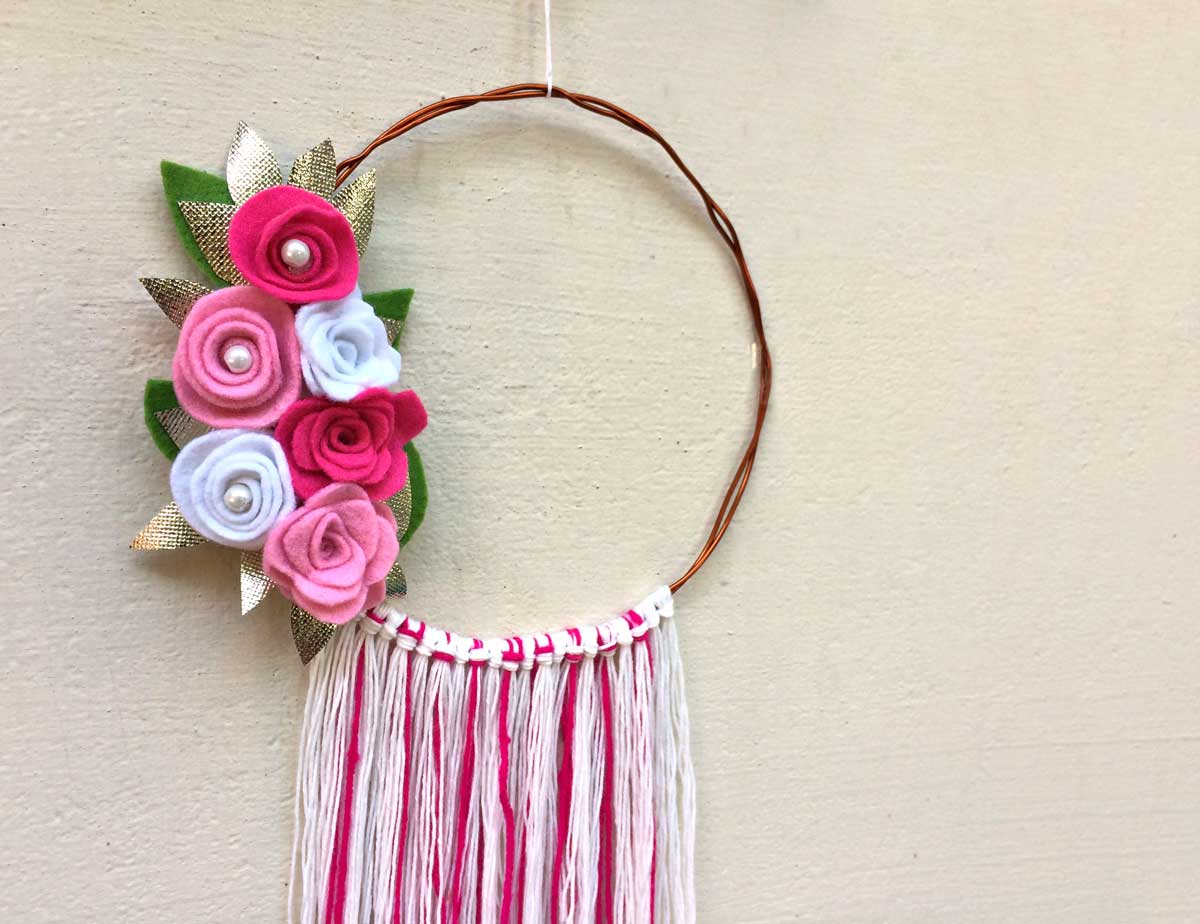 Loved this felt flower wreath?Try the cool crafts below or check out these crafts for tweens and crafts for teens.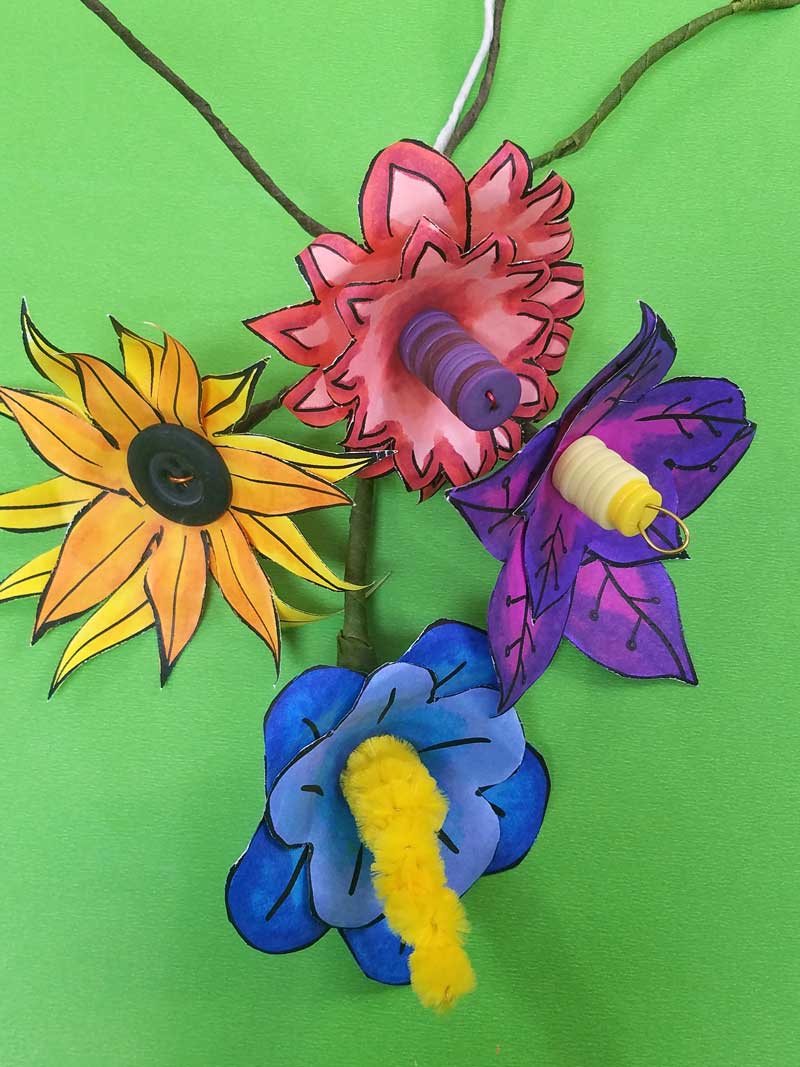 Free Printable Paper Flower Templates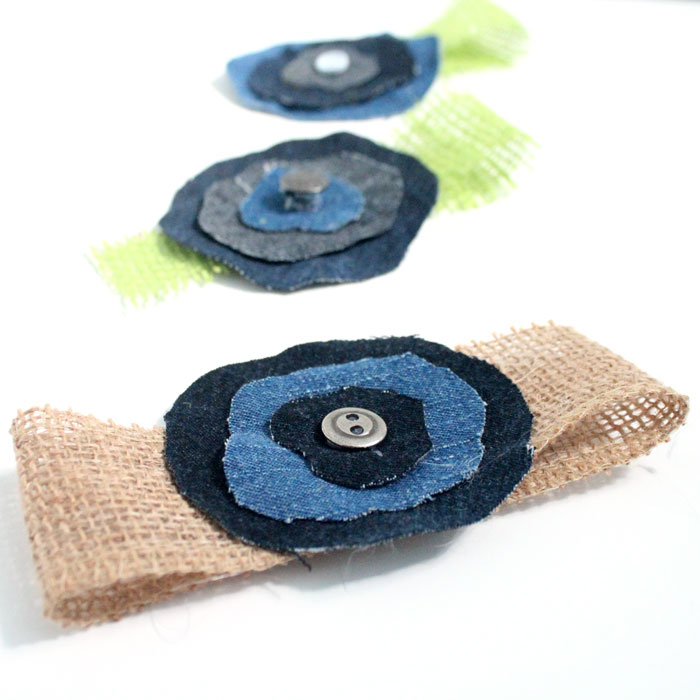 Want to share your own crafts and connect with other crafters? Join the Sisterhood of Crazy Crafters (it's free!)
Join the free Craft Challenge to get your crafting mojo back!