Make your own DIY baby headband holder that can hold dozens of baby bows! Learn how to make a perfect bow first then check out this cool and easy DIY. This post contains affiliate links and gifted products from Plaid.
---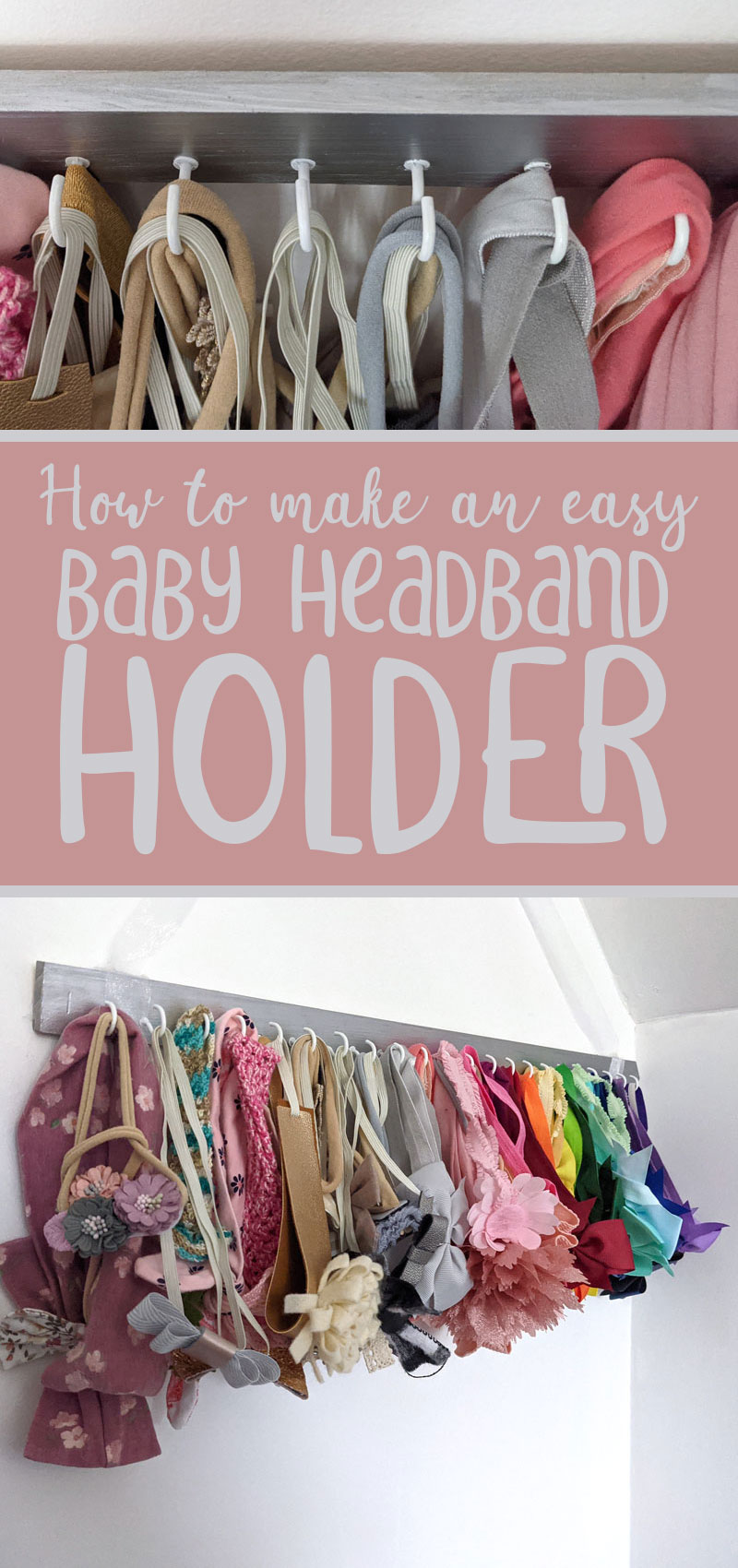 When Princess A was first born, she had a nice selection of bows, stored neatly in a storage bin, like the rest of her stuff….
Then I discovered the art of making bows and things spiraled out of control. Plus, I discovered the art of shopping for bows and things mega spiraled even further. And then I received a load of hand-me-down bows fro a friend and things reached rock bottom and I new I needed help.
And who will help me if I do not help myself?
So I sat down and made a DIY baby headband holder.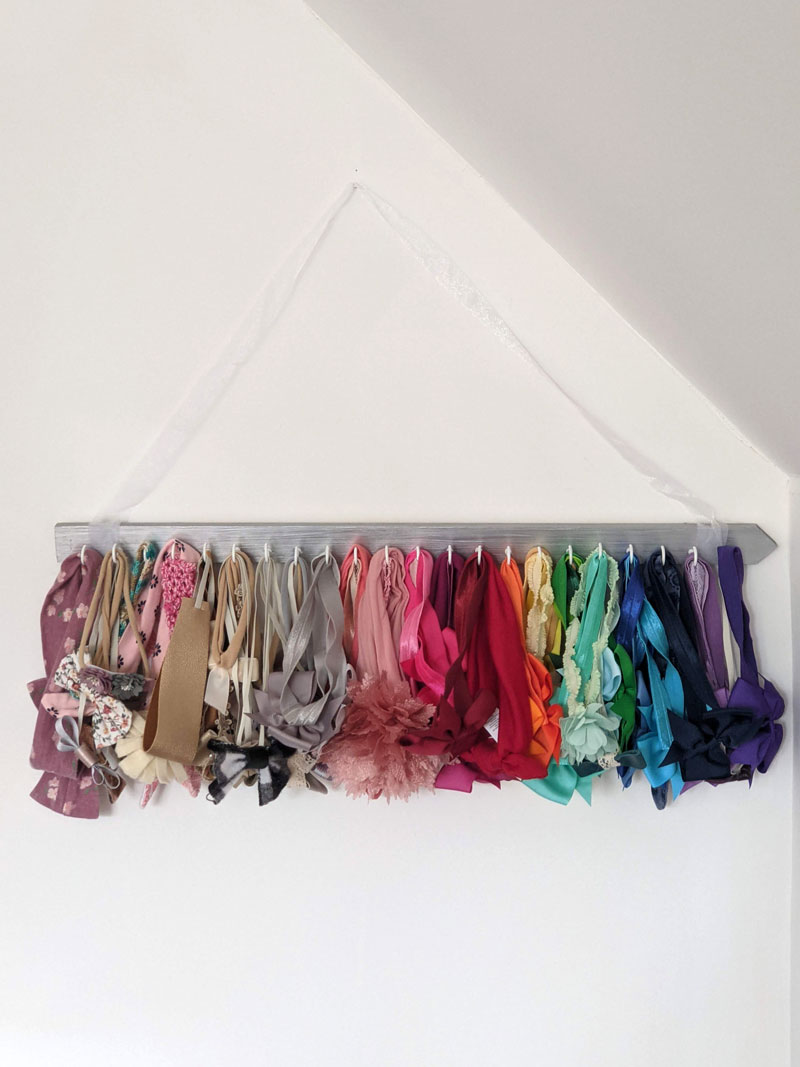 How to make a DIY baby headband holder
Now, I wish it went so smoothly. Half my things were already in moving boxes (would you believe I packed my craft supplies first? I don't know what got into me.)
The beginning went smoothly but the end ended up being somewhat "hack-y". But overall it's a really cool and EASY DIY.
I was looking for a good neutral color to paint my base, and decided on silver. I used FolkArt Treasure Gold in Platinum, using two coats.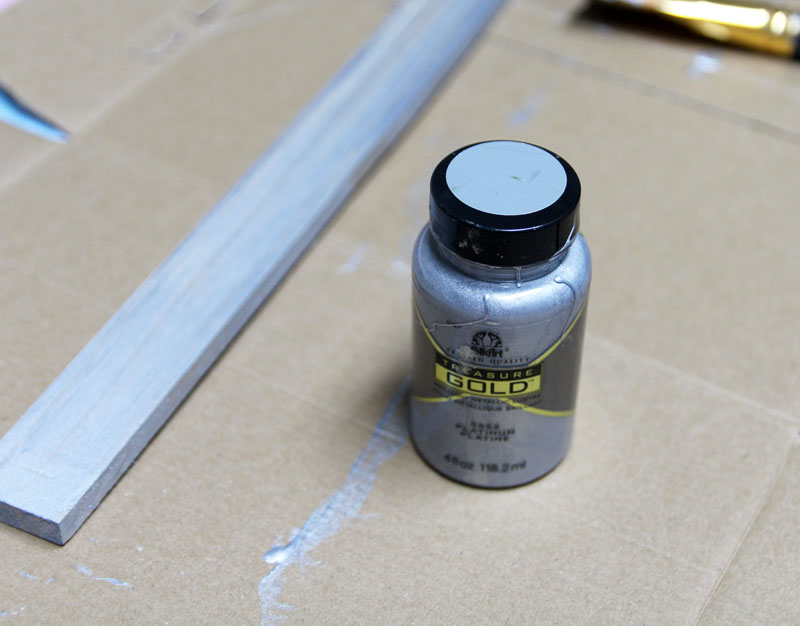 And, incredibly, it actually looks like metal – at least in real life! More than one person who saw it, wanted to know how it was done and was surprised it wasn't metal. I was quite impressed with this new-ish paint and will definitely be keeping it handy for more faux metal crafts.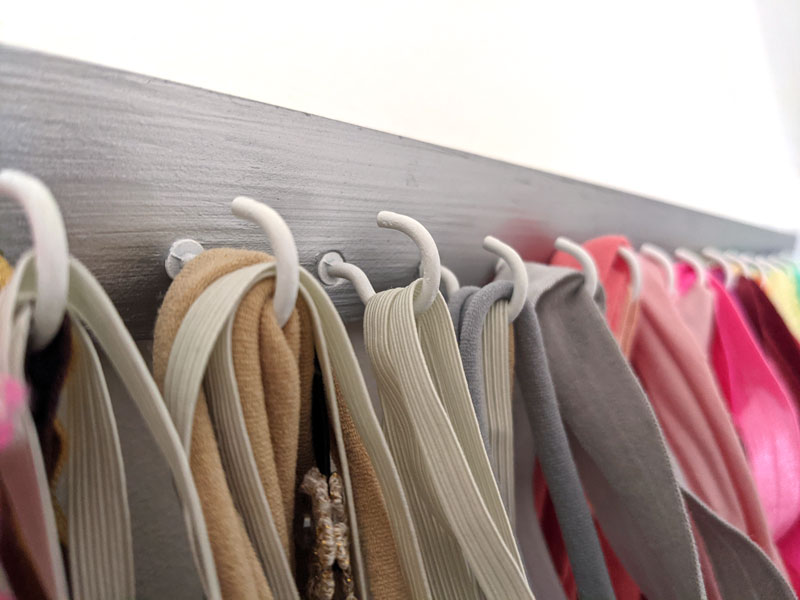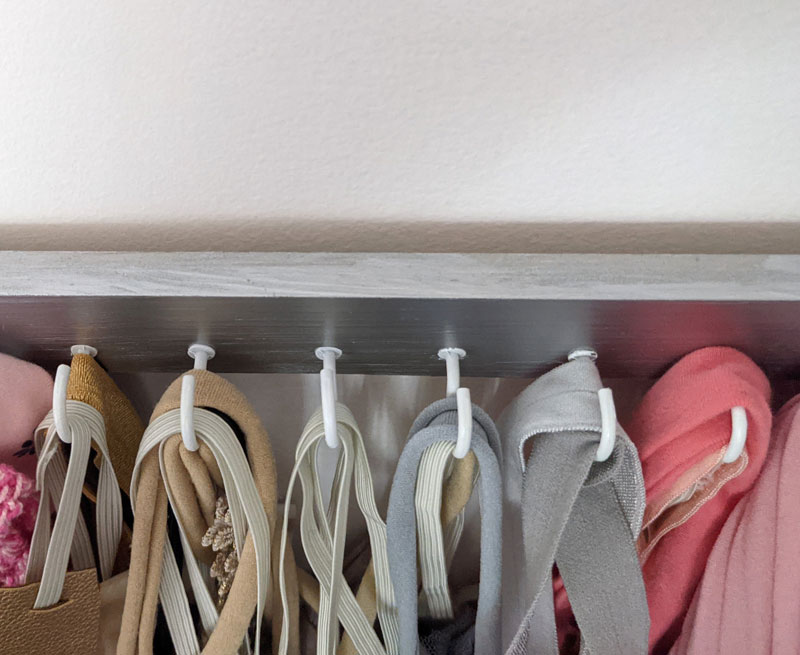 I used cup hooks to make this DIY baby headband holder, mainly because the shape is very secure, allowing me to put a few headbands on each hook.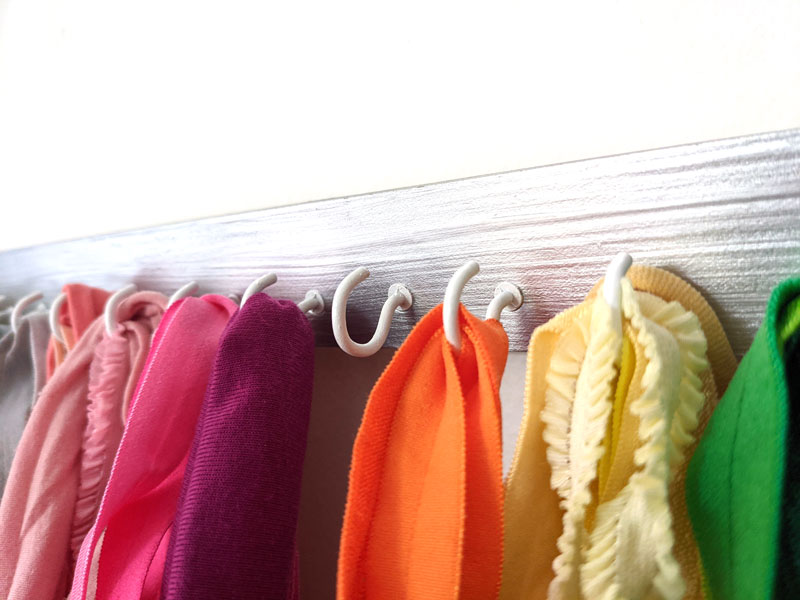 The headbands are arranged in rainbow order for aesthetics and practicality. Incredibly, there are over 60 headbands on this DIY baby headband holder.
The very thick banded ones need their own hooks, but since we only have a few of those, we can fit plenty of the regular elastic (and even wider elastic) ones.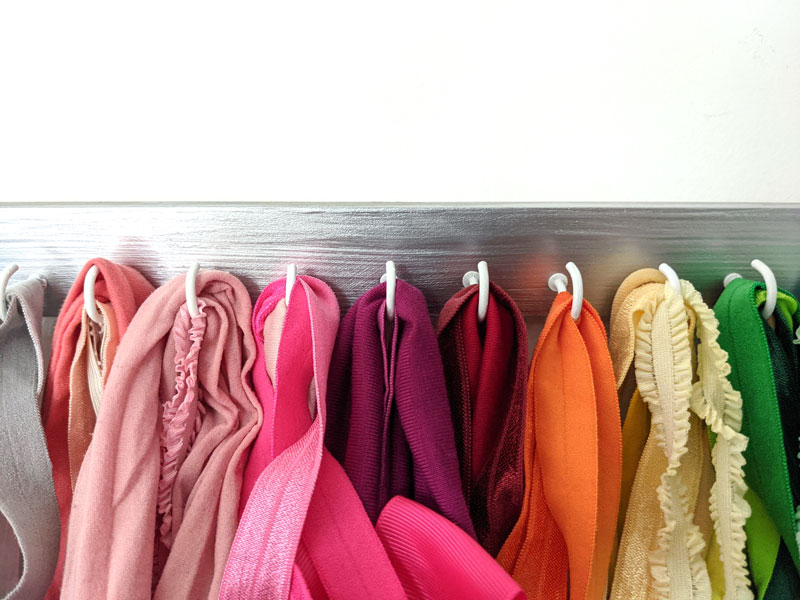 And finally, don't limit yourself to headbands! This tutorial is fantastic for necklaces and bracelets too. You can make it as a key holder, a mask holder, or anything that fits on cup hooks.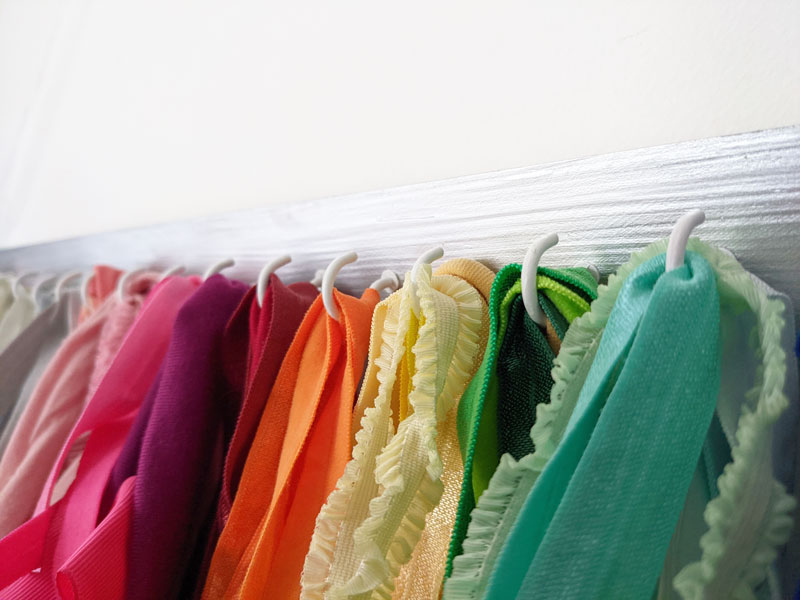 What you need to make a bow holder
Baby Headband Hooks Tutorial
1. Paint your base, dry completely, and if you'd like paint another coat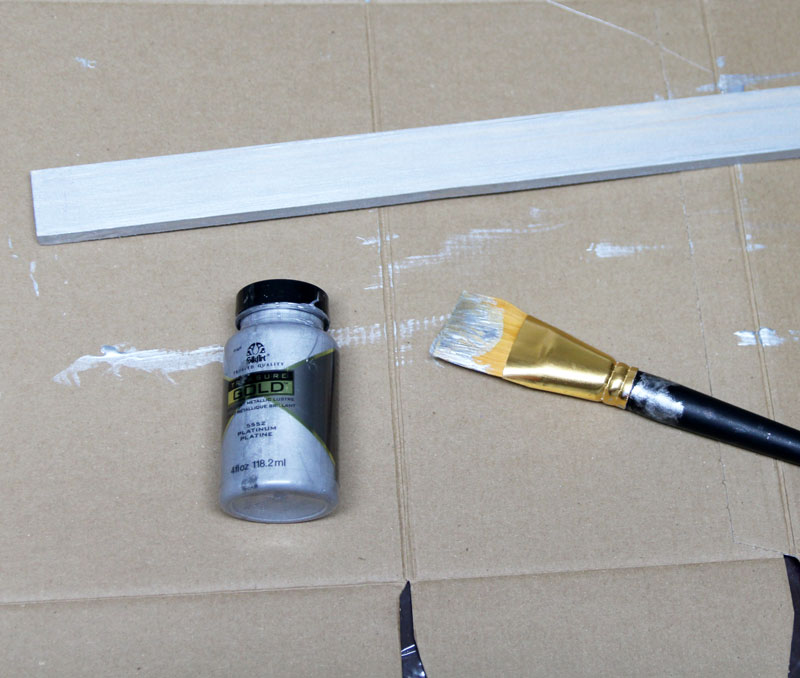 2. Using a ruler, mark the placement of your hooks. I placed mine every inch because I wanted to fit a lot of headbands. It's tight but functional, and I prefer to have more hooks with fewer bows.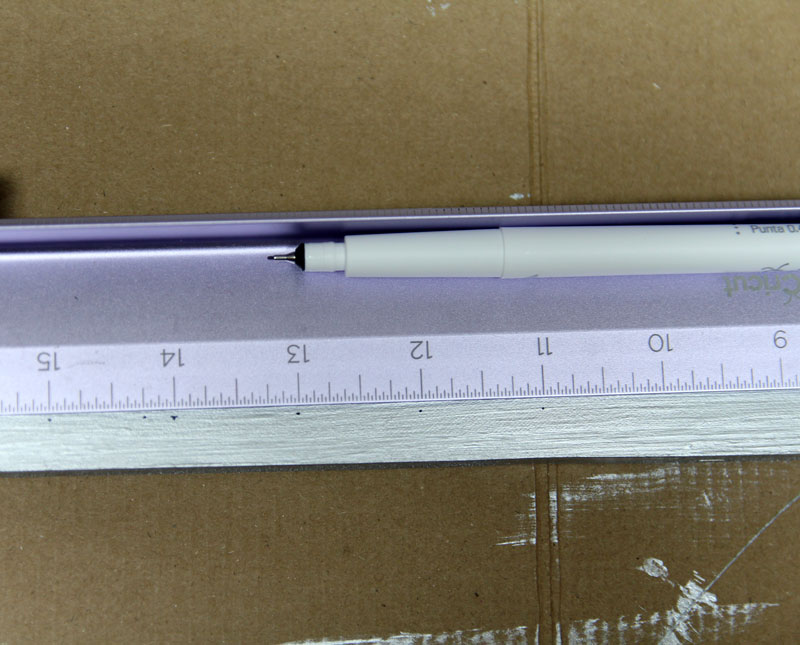 3. Drill holes where you marked.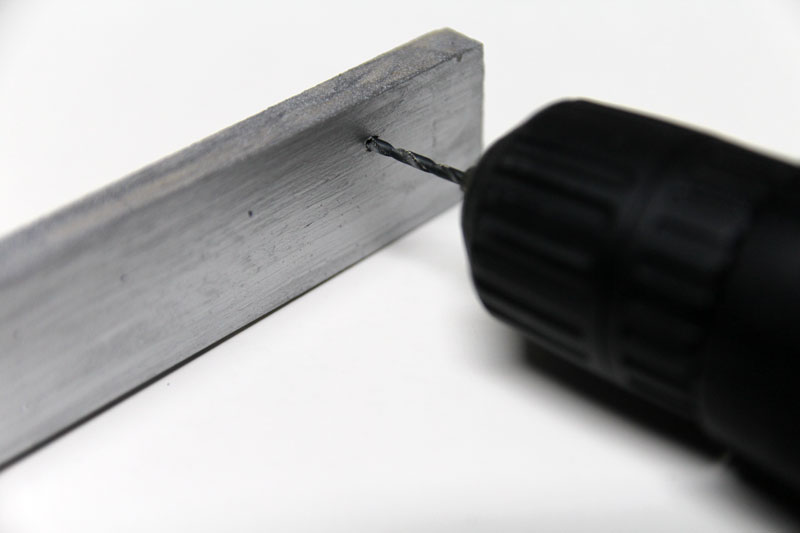 4. Screw your cup hooks into the holes.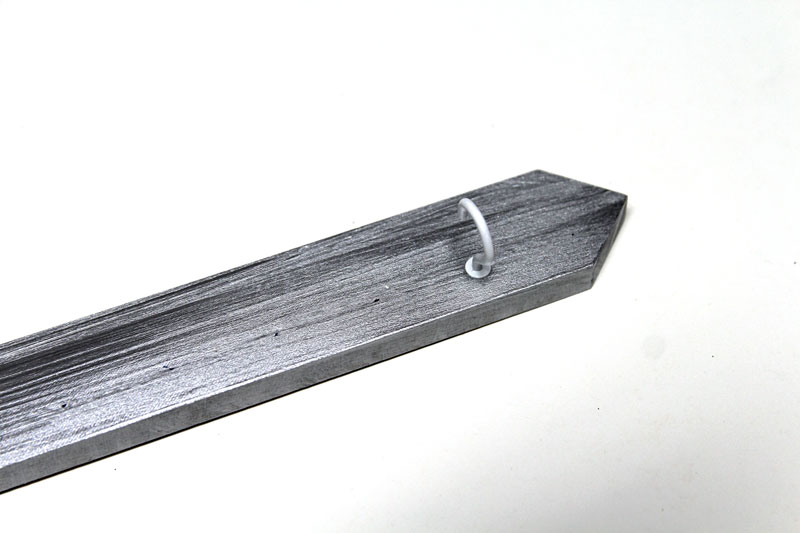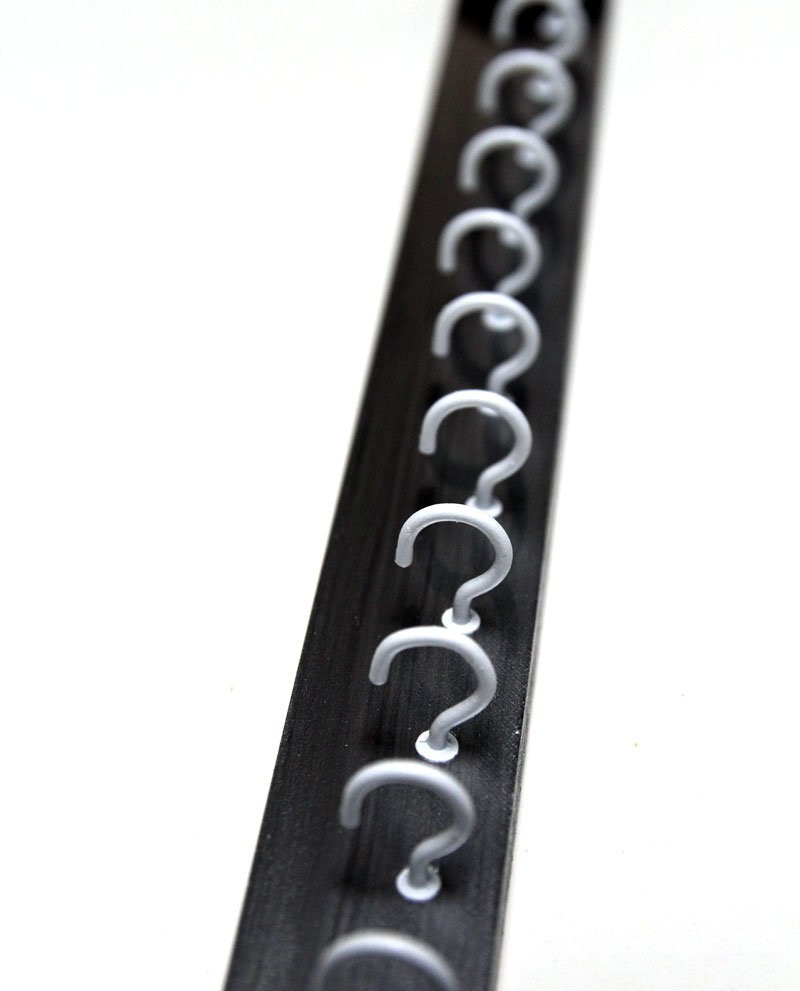 5. Tie a single length of ribbon around each end of your holder. Note: this is the part that got a little hack-y. It might hang better if you screw an eye at the top and hang it from that. I did hot glue my ribbon in place. Then, I decided that a ribbon isn't the best way to hang this, but it looks pretty, so mine ended up being decorative anyway.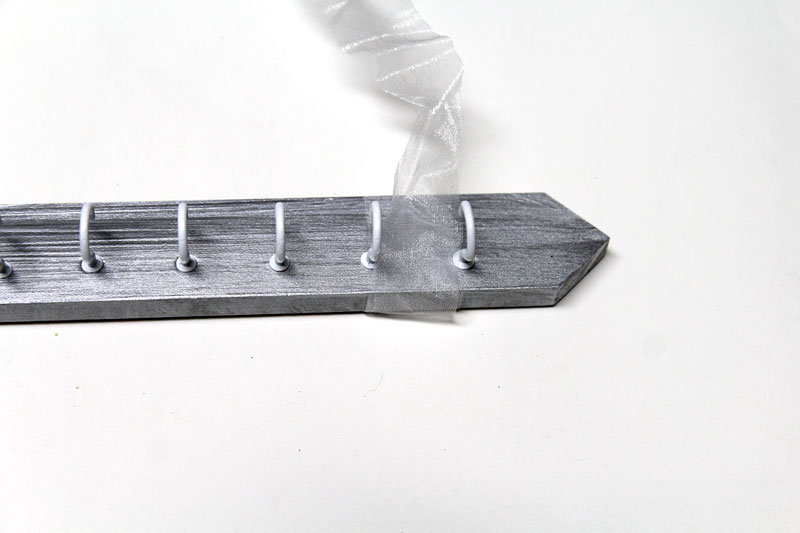 6. If your wooden base was just a bit too thin for the cup hooks (whoops), run a piece of duct tape along the back to cover up the slightly-peeking-out screws.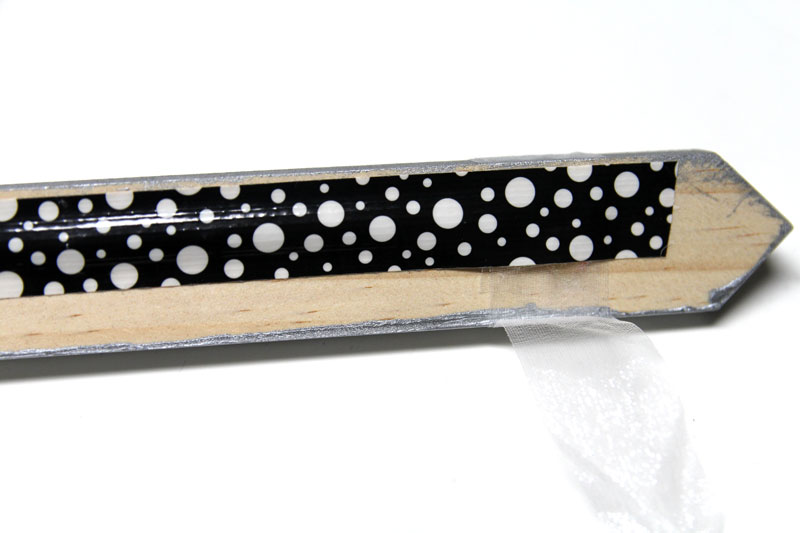 7. Finally, attach a sawtooth hanger to each side. The screw-in ones were really difficult to work with so I hot glued mine on! This will only work if you have a good hot glue gun. Use this as your main hanging mechanism.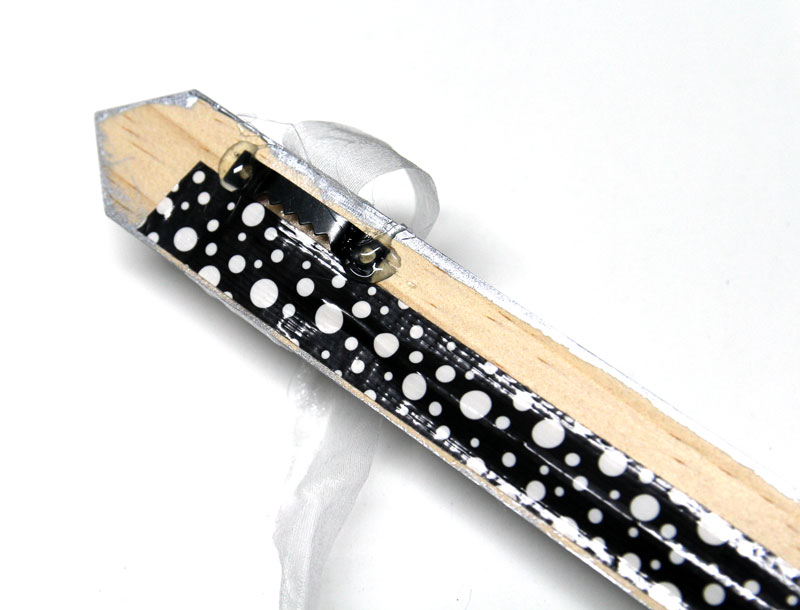 Time to load your DIY baby headband holder with loads and loads of pretty bows and enjoy it with the pride that comes with DIY!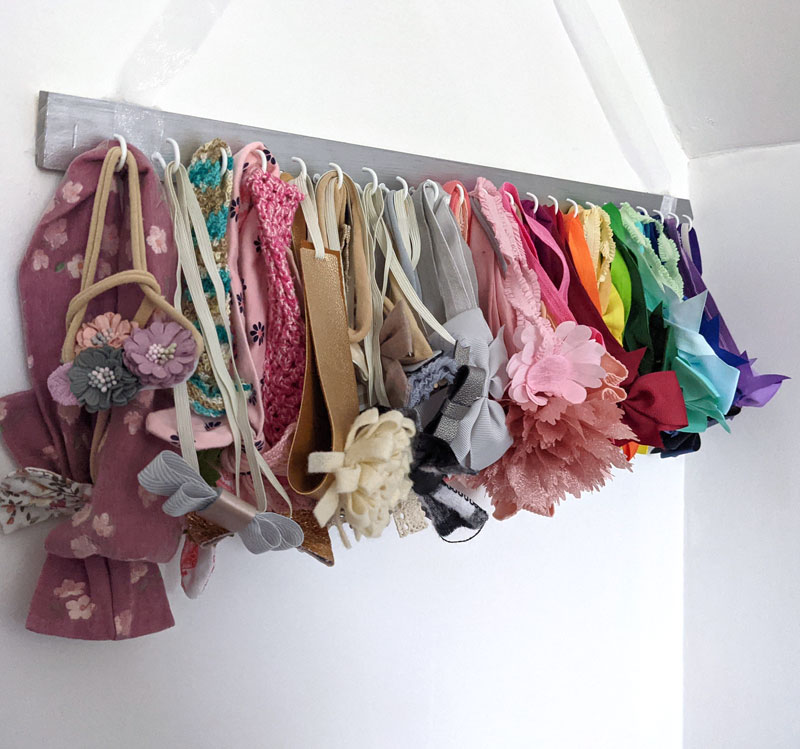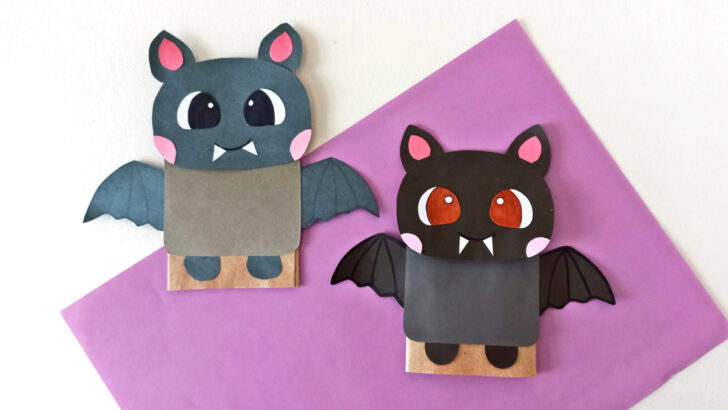 Craft this spooky yet adorable Paper Bag Bat Puppet using the free template. When you're done, check out this cat paper bag puppet. This post …