Hi! I'm Menucha, the lone force behind Moms and Crafters.
This is me at my wedding: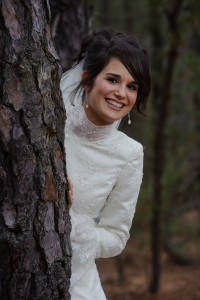 There is only one time I looked better than that:
Who am I kidding? I look like a wreck! But that was the happiest moment I can remember. It was the moment I met my little man. M is the driving force behind this blog! He even tries to help me write….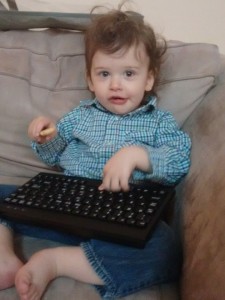 M is now a big boy, and now we have Baby Y on the team as well!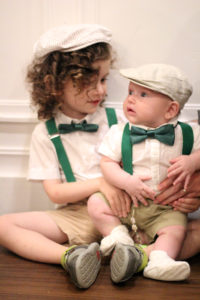 About M:
M has many hobbies.
He enjoys putting things on top of the washing machine.
He loves hiding in cabinets.
And his favorite thing to do is to talk on the phone!
He also loves being silly with Mommy.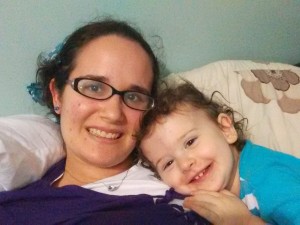 M was born in September 2013 and has never failed to delight his parents since the day we met him. Everyone insists he looks like Daddy but I think he has a mix of both…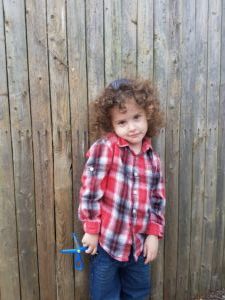 About Baby Y:
He may only be a baby but don't underestimate that sense of humor!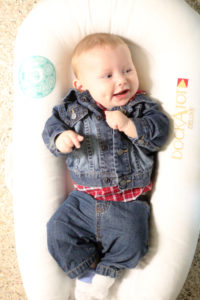 Baby Y was born in May 2016 amid lots of chaos. Everyone says he looks nothing like his brother, but we know the truth…
Baby Y is quite the cuddler, and is always ready for a hug from his mama.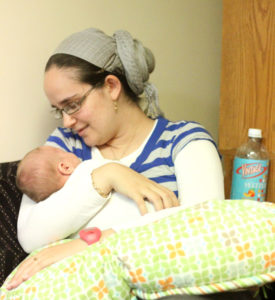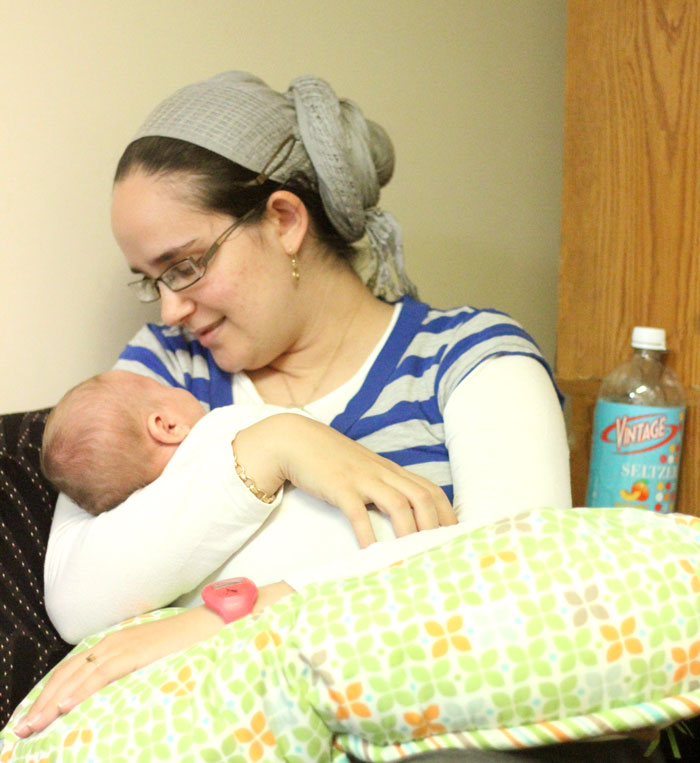 About Me:
I live in New York although I'm definitely still a Jersey girl at heart. I'm a craft-addict and thought I'd share my ideas with the world. I make jewelry in my spare time. Okay, who am I kiddding? I don't have any spare time… While managing my home, family, and life, I draw adult coloring pages, write tutorials, and work as a freelance graphic designer.
Here I am with M sharing an earring-modeling moment.
My favorite letter in the alphabet is "C". I love cookies, coffee, chocolate, chips, and cheese. That's why I started off as a "Citron" until I married a "Ceder". I'm a little crazy, but that's a good thing.
I am married to Shmuel since 2010. He's been a saint, supporting my ambition to be a stay at home mom and the many hours all my "things" take up. He washes dishes, changes diapers, and always finds some time for play (and Mommy terrorizing).
As you can see, I'm an orthodox Jew. I keep a strictly kosher home, I cover my hair and dress modestly, and I don't work Friday evenings and Saturday. All my recipes can be made kosher, considering all the ingredients are certified kosher. I do not blog about religion, although I will occasionally include some crafty tradition holiday experiences or Jewish holiday recipes. My religion does not believe in trying to recruit converts, and since much of my following is not Jewish, I keep things neutral. I will, however, be happy to answer any questions anyone has pertaining to Judaism privately – simply email me.
Moms & Crafters is a blog run by, me, a stay at home mom, who just like you likes to create easy crafts.
If you would like to learn more about Moms & Crafters, and what you can expect to see here, you can read all about it here.