Moms & Crafters is a NYC (Far Rockaway) based craft and parenting (mom) blog. I love to encourage creativity by showing that anyone can craft, enjoying the process, and being flexible with the results.My specialties include motivating fellow moms with crafting and self-care, and providing doable tutorials, with functional end-results, thinking outside the box, sharing new art and craft skills, and showing Millennials how they can customize their lives.
I'm Menucha, NYC young mom of two active boys, and avid crafter, coffee drinker, jewelry artist, paper crafter and graphic designer. I am the author of How to Make Jewelry Out of Anything: A Complete Out-of-the-Box Jewelry Making Guide for Teens and Teens-at-Heart!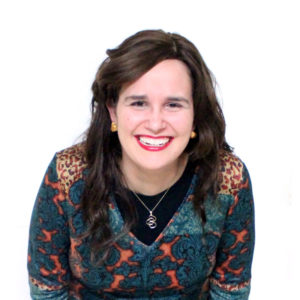 Reach me by emailing menucha@momsandcrafters dot com with your brand's information and goals!
5 Ways I can help your business expand:
Sponsored post on Moms & Crafters
An ambassadorship
Social media blasts
Sponsored video
Newsletter blast
Samples available upon request. For more information on any of these options, contact me at menucha@momsandcrafters dot com
To purchase sidebar and display ads on Moms & Crafters click here.
5 fun facts about Moms & Crafters:
Over 250,000 monthly reach
30,000+ newsletter subscribers (my core audience).
92% of Moms & Crafters readers are women
Over half of Moms & Crafters readers are Millennials
Moms & Crafters content is DOABLE, relatable, and authentic.
Contact me for an updated media kit with detailed stats at any time!
Get featured in a video – a favorite way that Millennial moms consume content!
Videos are a favorite and the most effective add-on to a sponsored post. Visual content has a lasting impact, and huge reach, with viral potential. Have your brand star in a DIY, hacks, or live video, to increase brand recognition and spread your message further.




5 things that sets Menucha apart:
I'm a professional graphic designer with 6+ years of experience. I coach fellow bloggers on their design skills, branding, and Photoshop knowledge. I am also a self-published illustrator and author, bringing my popular hand-drawn elements to many of my crafts.
I bring a positive energy with a quirky personality – I encourage imperfection and practicality to make crafting accessible for everyone – even those who are less creative, short on time, or have little space.
I am a member of multiple networking and share groups, with thousands of bloggers of all sizes.
Your success is my ambition – I typically share way beyond our agreement. I A/B test pins to try for the best performance possible.
I write every post, sponsored posts included, with the ultimate goal of it going viral. I think of what my newsletter subscribers would love and how to bring your product into their lives.
Reach me by emailing menucha@momsandcrafters dot com.