Check out these super cool farm animal finger puppets, including a free sample! If you loved these, check out these printable paper puppets. This post contains affiliate links.
---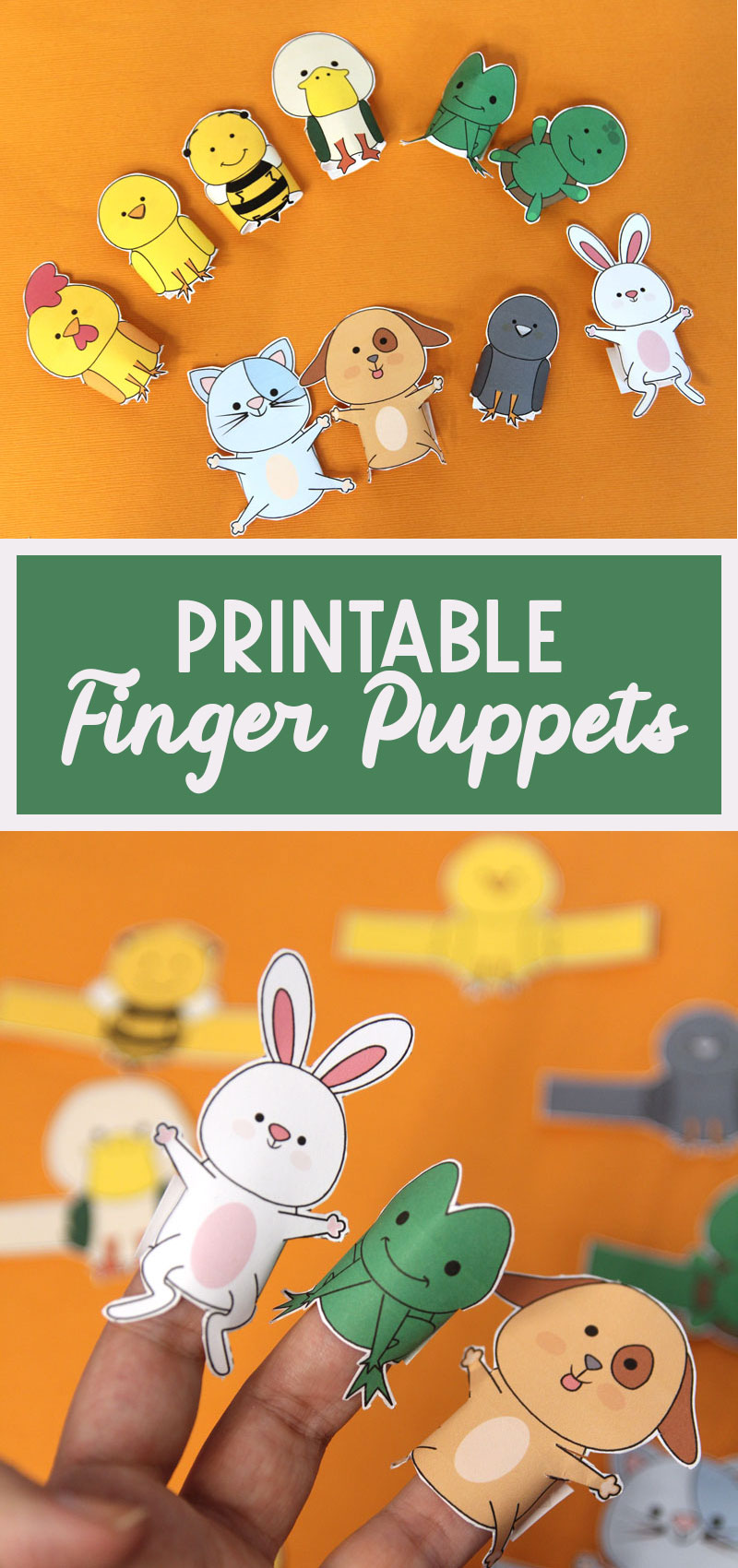 It's so much fun to craft with paper puppets! These farm animal finger puppets are fun for all age groups. Use these to sing Old McDonald Had a Farm, or separate the individual components to use as seasonal crafts: the turkey for Thanksgiving, chick and bunny for Easter…
Tip: You can also explore YouTube for more songs to sing with these puppets.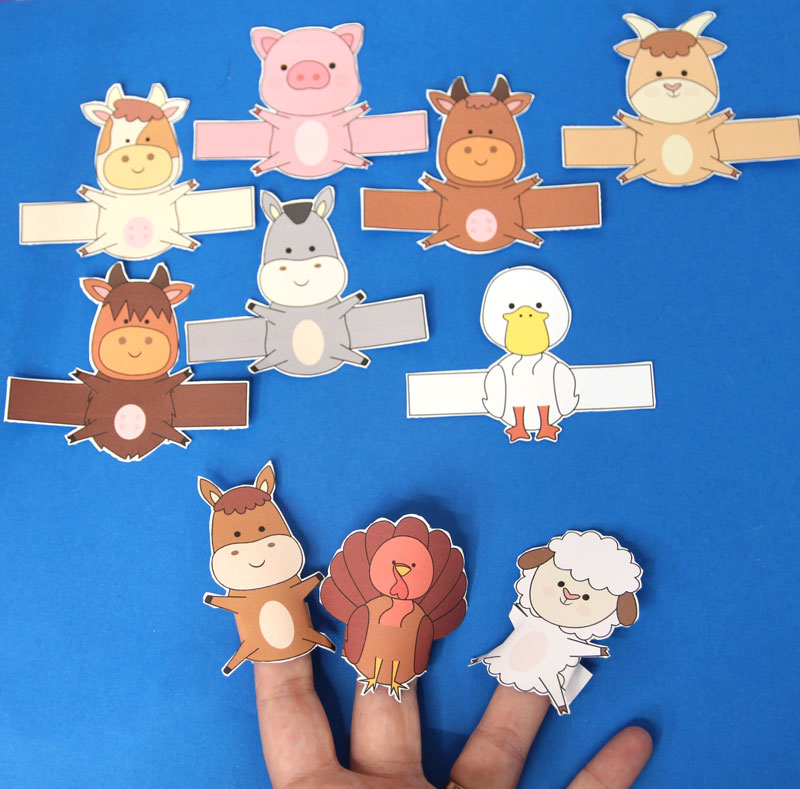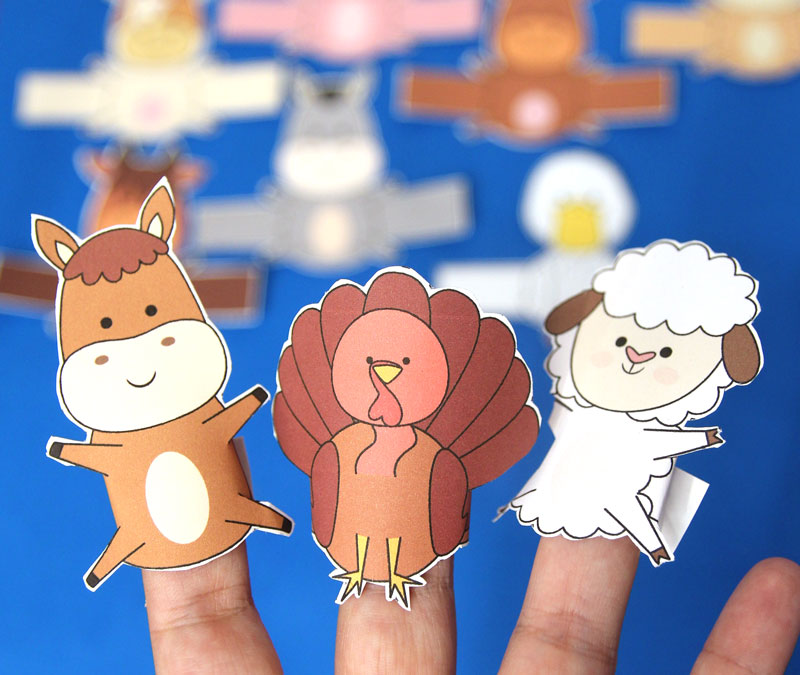 Use the puppets to practice animal noises, discuss habitats, what they eat, or whatever conversation you'd like to begin with your preschooler!
Assembling the farm animal finger puppets is really simple. The templates include dotted outlines that leave a bit of white space around the actual puppets, so that you can cut around a larger shape.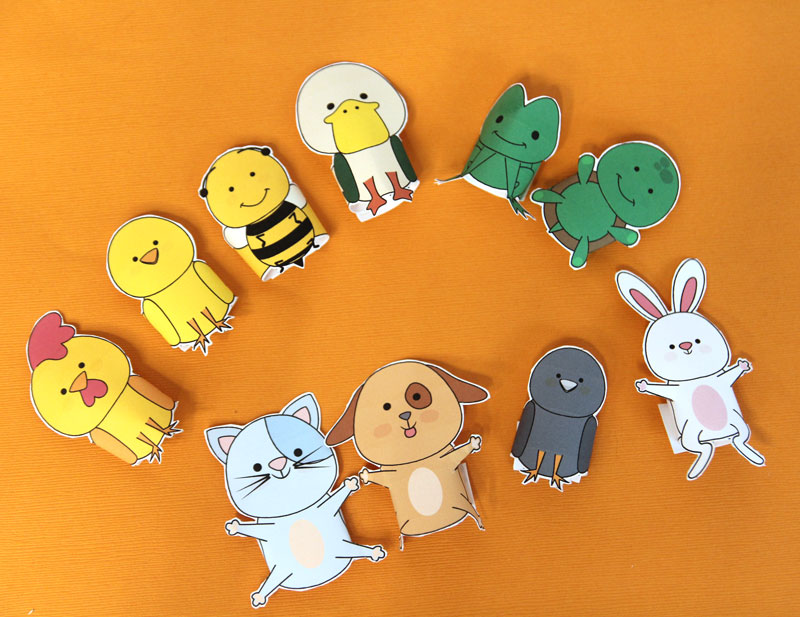 Younger kids may find it challenging to cut these as they are small. I recommend an older kid (a proficient cutter) or grown-up assembly for these.
Some of them might curve around the finger more than you like. You can make additional slits near the arms and legs to allow it to forward face better.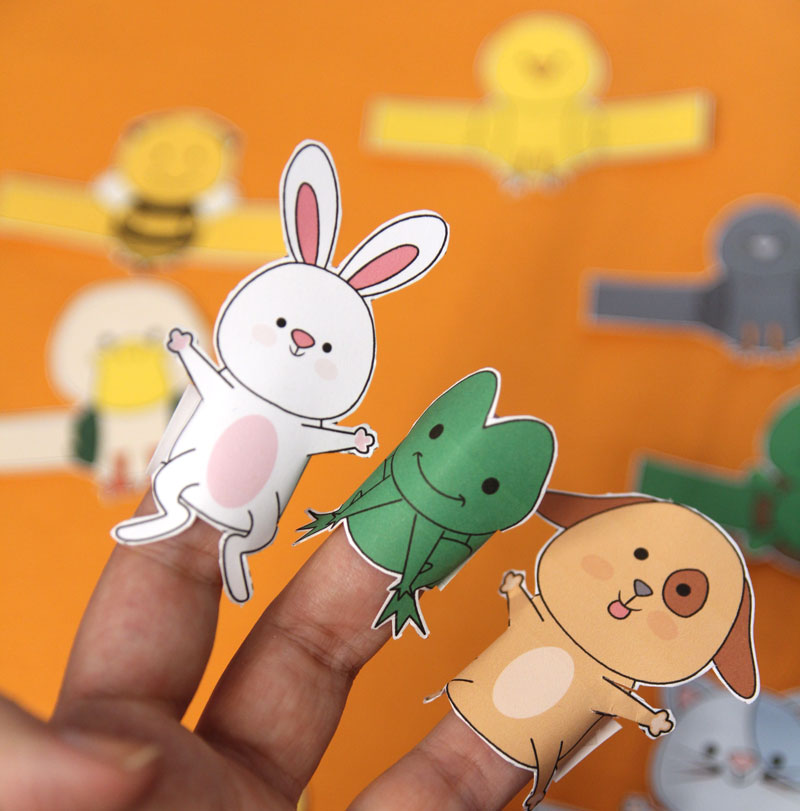 Print these on cardstock for best usability. You can also laminate them before finishing assembly for added durability and a longer-term toy. Use double sided tape to easily assemble these. I found that to be the simplest solution – just tear off a piece and stick. You can, of course, use regular school glue, however, you'll need to hold it to set.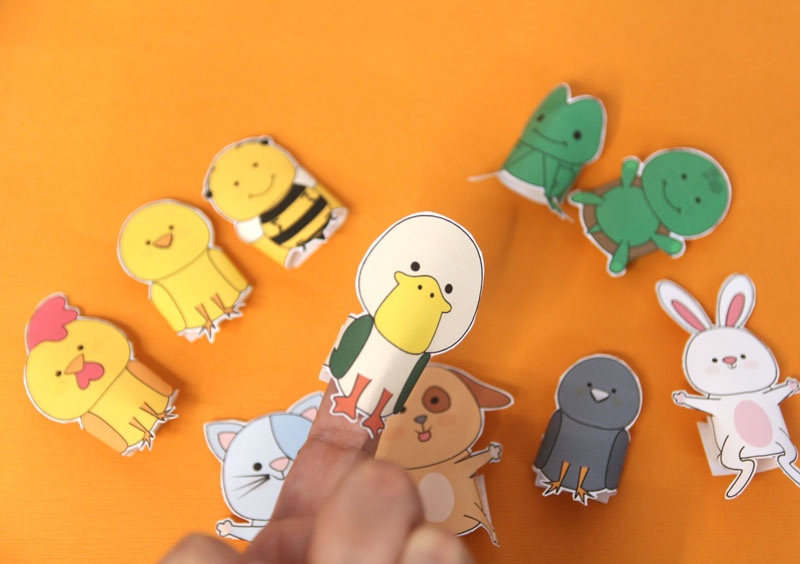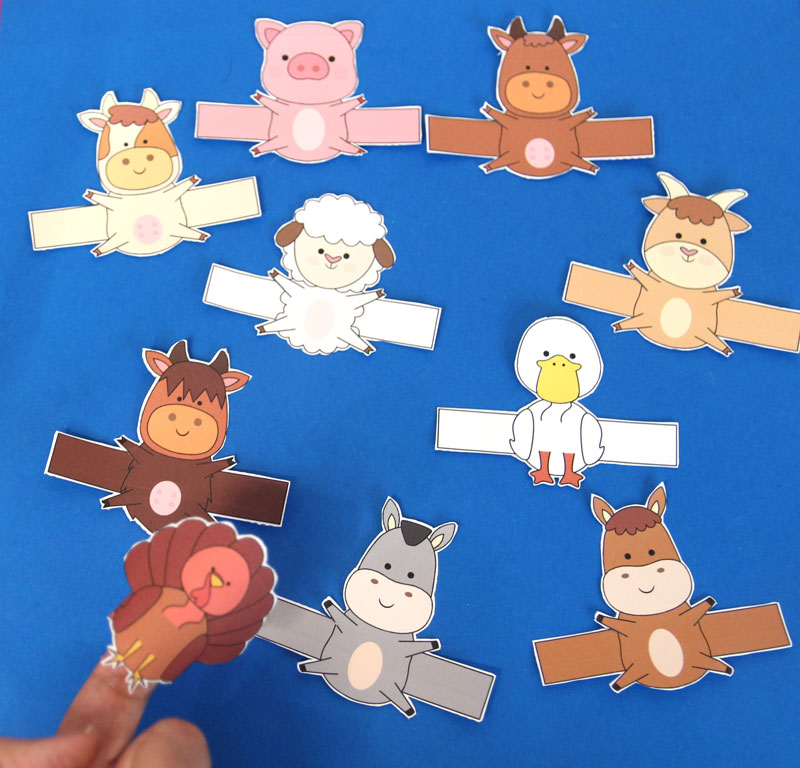 Encouraging dramatic play in kids is a great form of self-expression. Finger puppets are designed to be easy for kids to use and there's nothing quite like their favorite farm animals to get those imaginations going!
Your puppet will be loose on the finger. That's intentional – kids have a tendency to get things stuck! And it's for play, not for professional use (though your preschooler may believe otherwise.)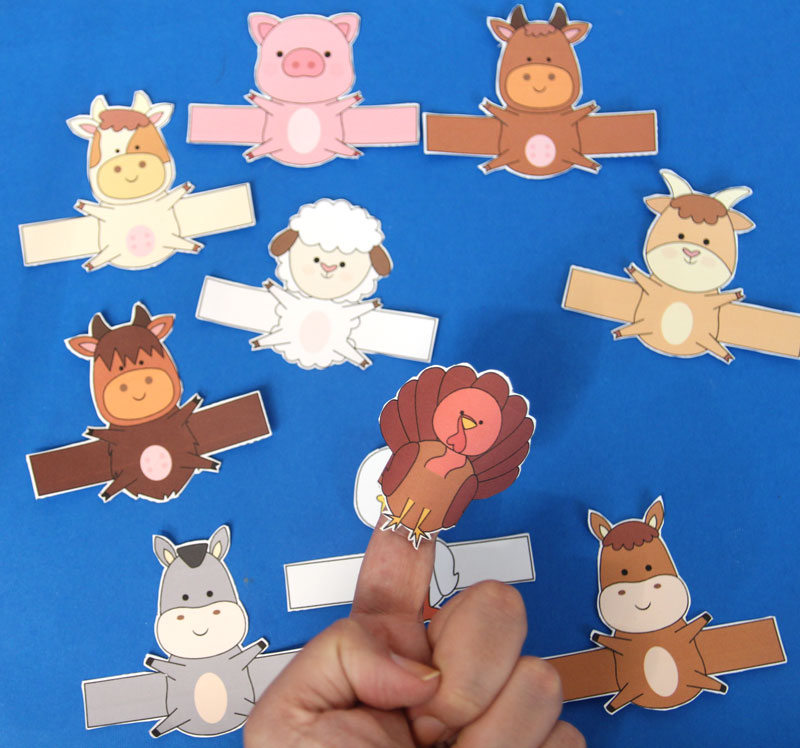 Use one at a time, or pile one on each finger – the choice is yours!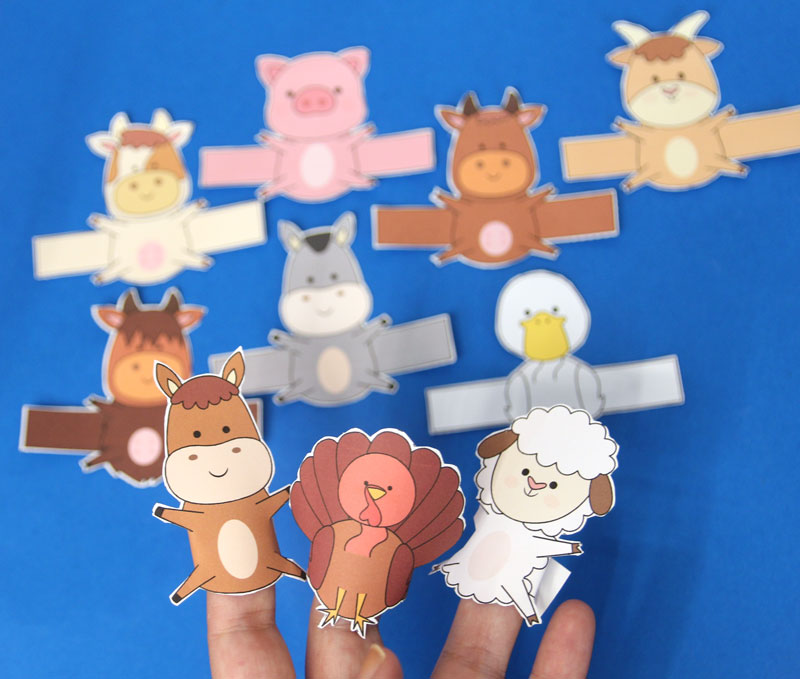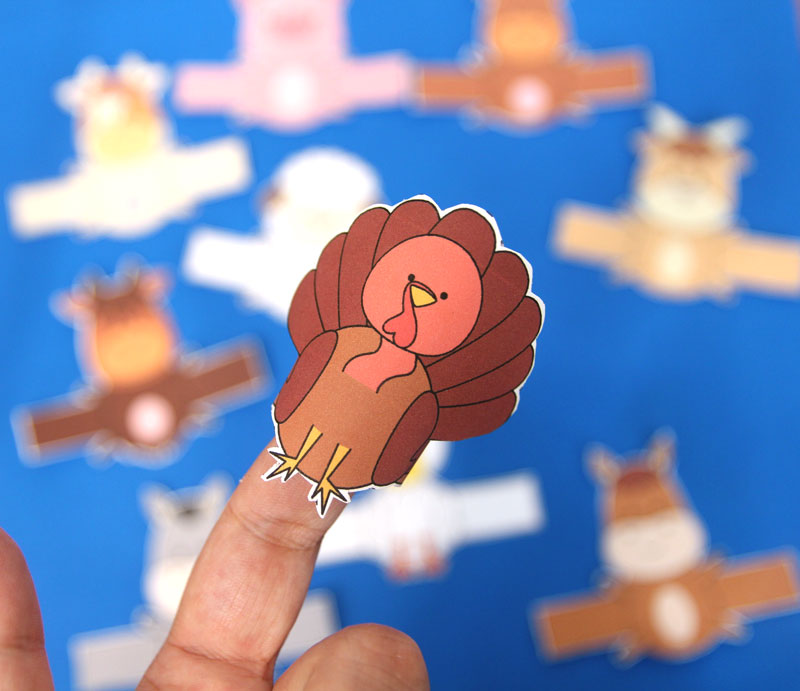 Get your printable farm animal finger puppets
Download the free frog puppet
To download, fill out the form below. You'll be signed up for our free newsletter – unsubscribe at any time in the footer of the emails. I respect your privacy and the law and won't share your information with anyone.
Get all the farm animal finger puppets
Since these farm animal finger puppets feature some twenty animals, I decided to split it in two, to keep the individual packages more affordable. There's some logic to it, but it's not an exact category…
Set 1: Domestic Animals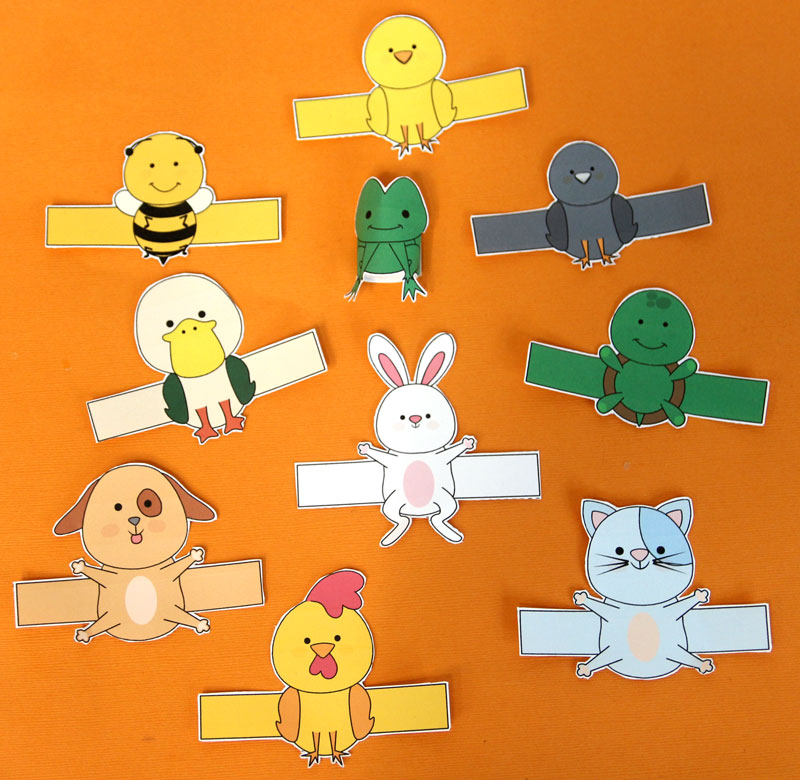 These are the types of animals you might find in your backyard – or not! This set features a good variety of animals, including: Chick, bee, frog, black bird, mallard duck, turtle, bunny, dog, cat, chicken
Set 2: Cattle and More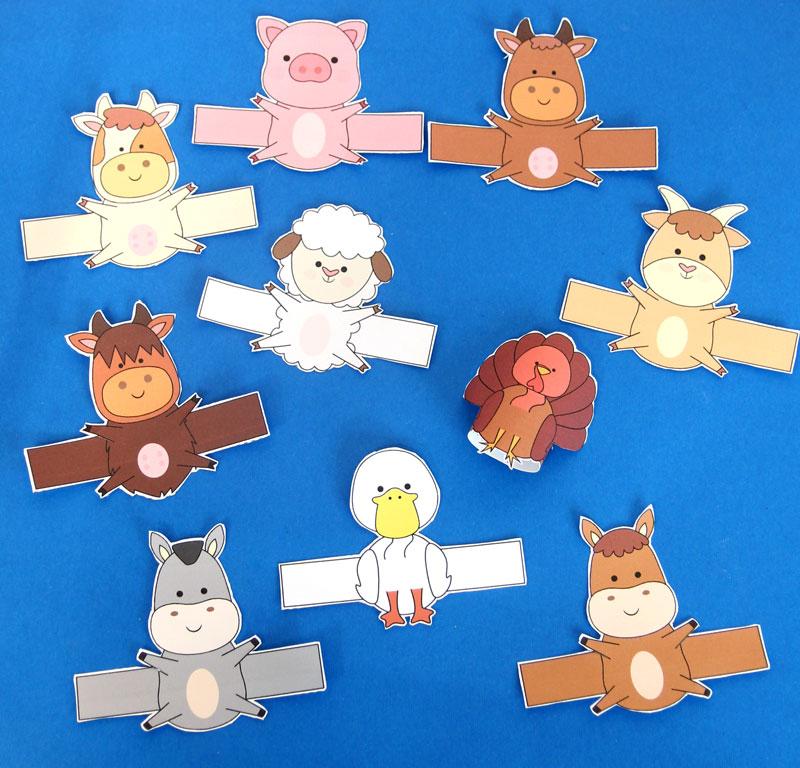 These are more farm-y animals for the most part, including: ram, sheep, 3 types of cow, horse, donkey, pig, turkey, duck
How to assemble your farm animal finger puppets
Supplies needed
Assembly Instructions
1. Cut it around. Don't worry about getting it perfect – as long as the shape is usable, you're in good shape 🙂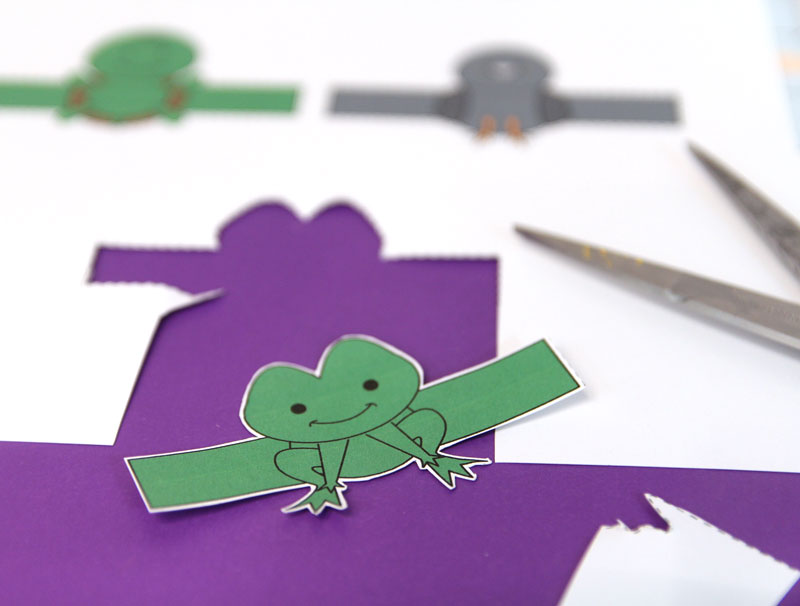 2. Form a circle with the solid rectangles surrounding the animals. Overlap one side over the other. I overlapped it all the way to the animal. Your puppet should be loose on the finger. Tape or glue it in place.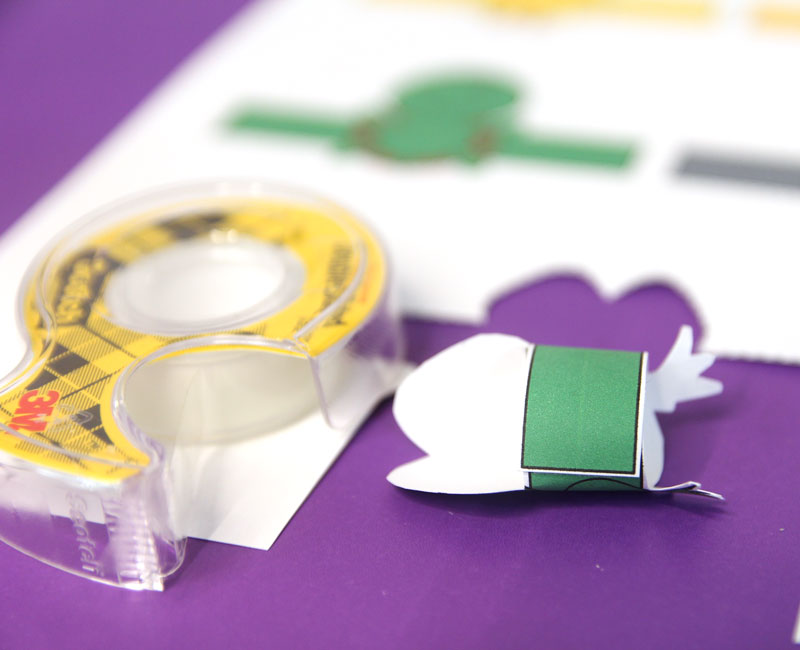 3. If the arms and legs aren't sitting nicely in the front, you can cut the slit on the bottom of the arm or top of the leg to help them face forward.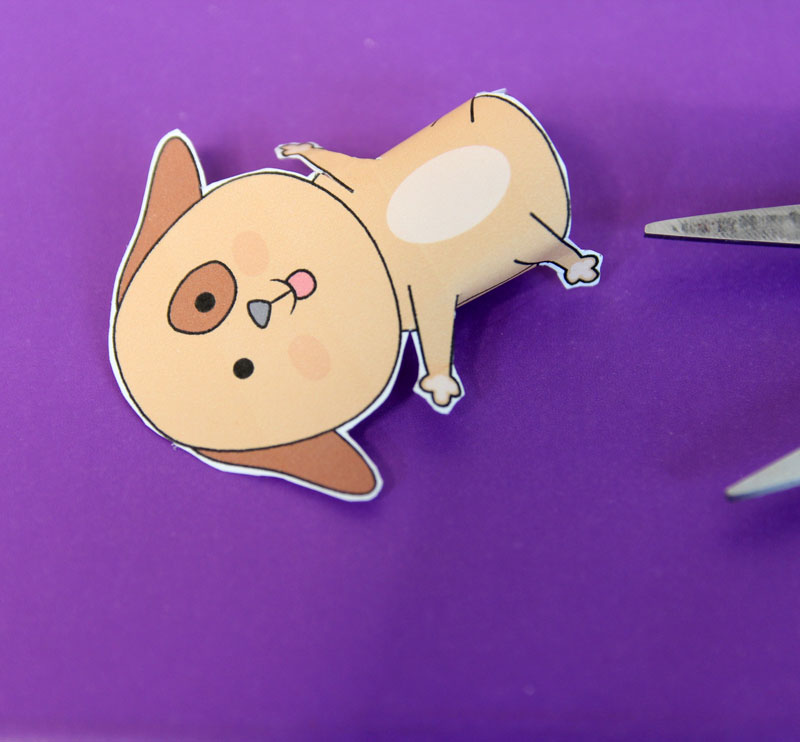 4. Now slide your farm animal finger puppets on and put on a show!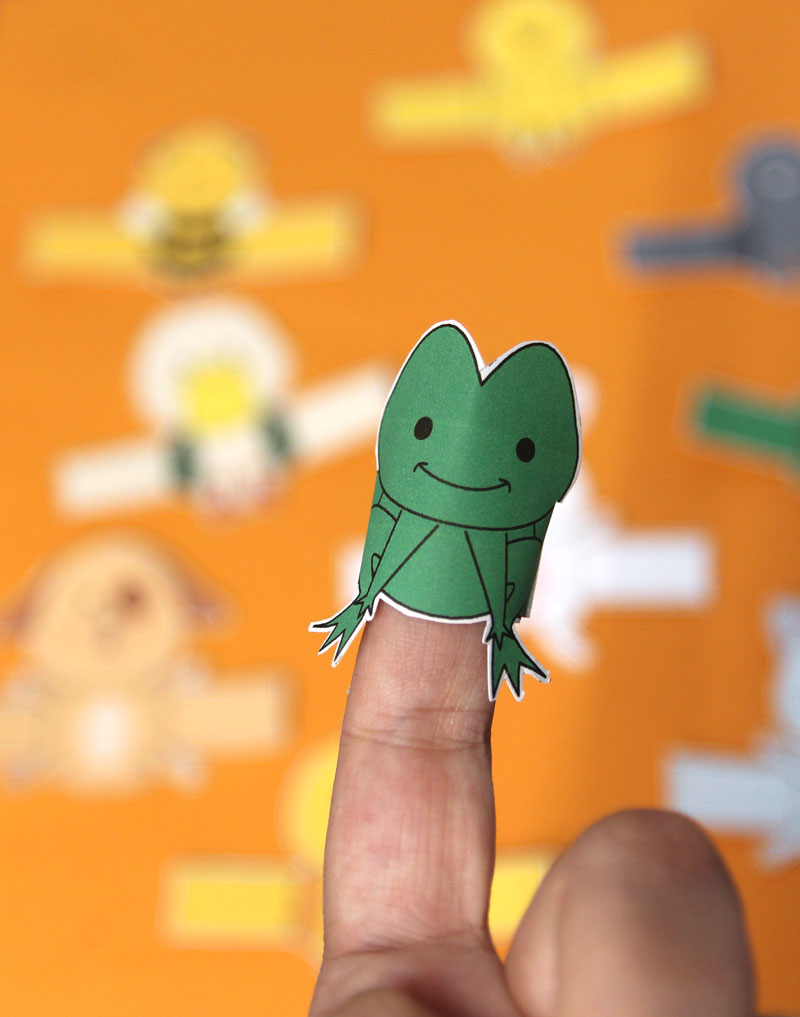 Which of the farm animal finger puppets is your favorite? Get the full bundles here and then comment below!