Learn how to make a reverse canvas to make your own signs and paintings! Find out how I made scrape painting art using this technique. This post contains links that earn me commissions.
---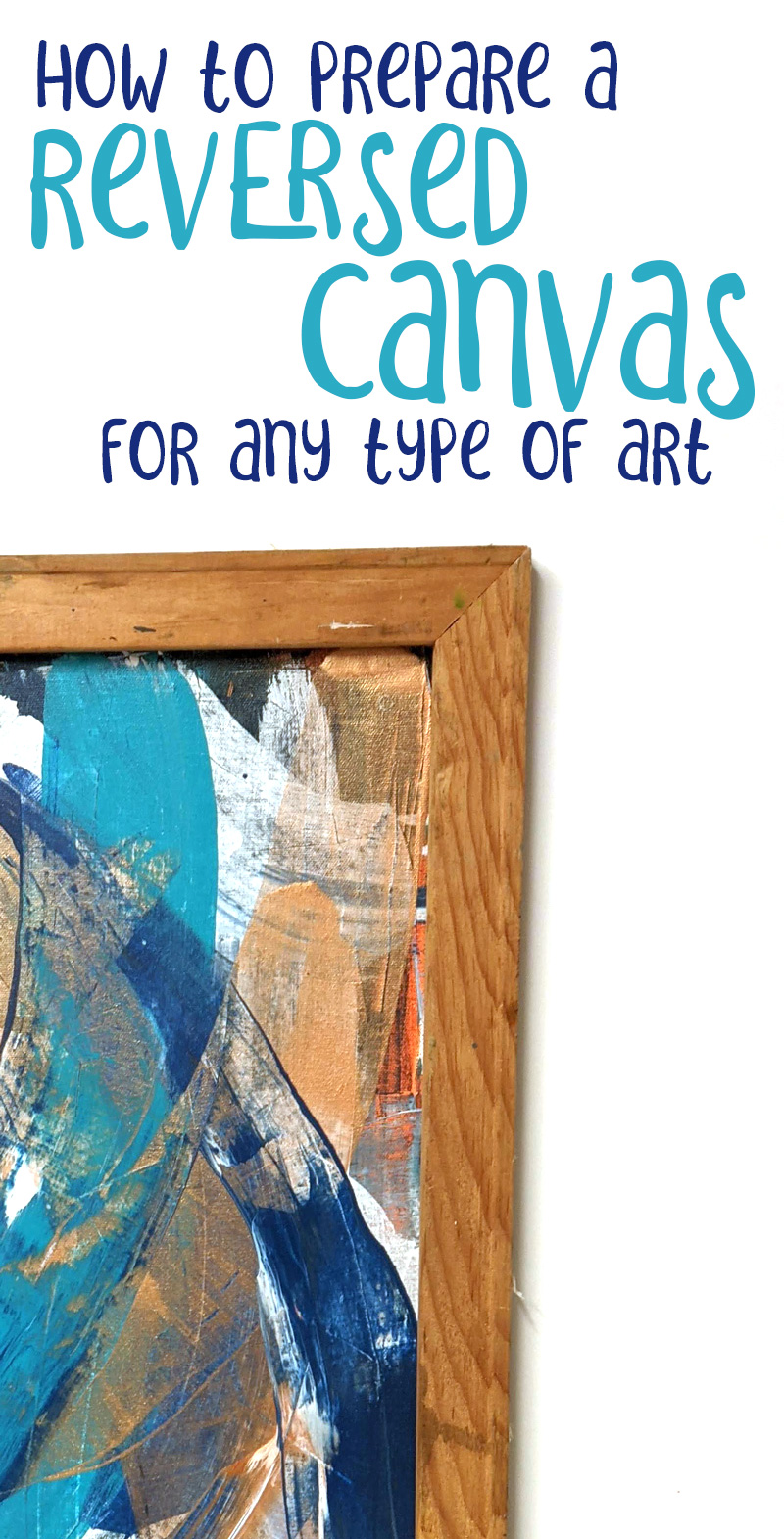 Contents:
You may or may not have heard of the term "reverse canvas art." This refers to hacking a wrapped canvas to use the stretching frame as a decorative frame.
It's popular with Cricut crafters, but good for anything that doesn't require paint to drain off, such as various painting techniques. It works for scrape painting (that's what I created this one for). It won't work well for pour painting as you're better off with a solid surface for that, and you need to be able to drain your paint.
People first figured out how to make a reverse canvas to attain a modern farmhouse look. Frankly, we do not have a modern farmhouse, nor do we have very much in the way of modern farmhouse decor.
So yes! You want to learn how to make a reverse canvas even if you do NOT want to have it look modern farmhouse!
The trick will be to paint the frame, a purely optional step.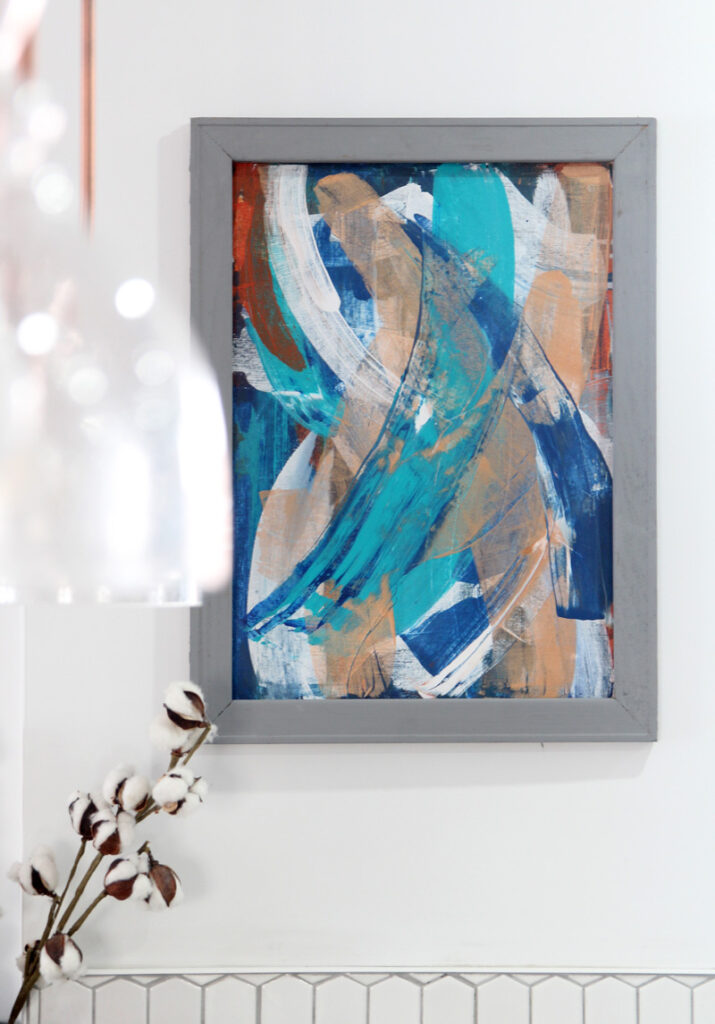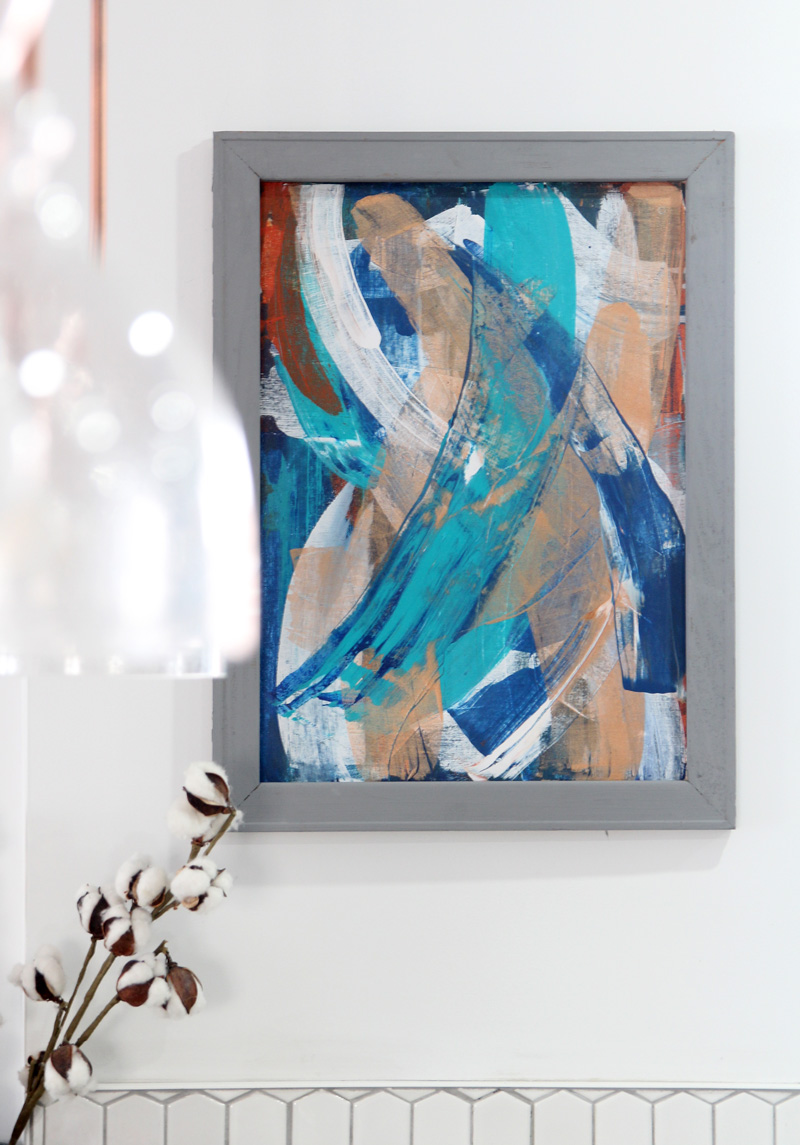 There are different methods for how to make a reverse canvas sign
First of all, different canvases are stapled different ways.
Second, if you're ironing on your art, you may prefer to work without a frame.
I show you one method for how to make a reverse canvas below, and I embedded a video for another easy method.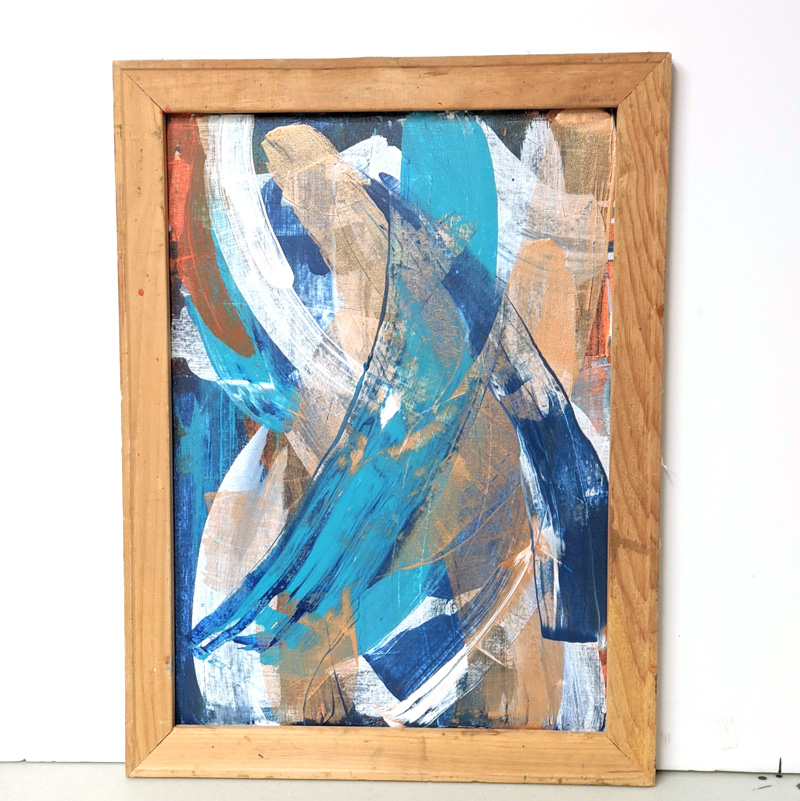 My canvas was stapled on the sides. Many are stapled on the back. Because mine was stapled on the sides, there was no real way to hide the staple marks. And you know what? I'm perfectly fine with that!
A few nicks and dings work with the contemporary fusion of old and new I have going on in my 90+ year old home!
What you need to make a reverse canvas
How to make a reverse canvas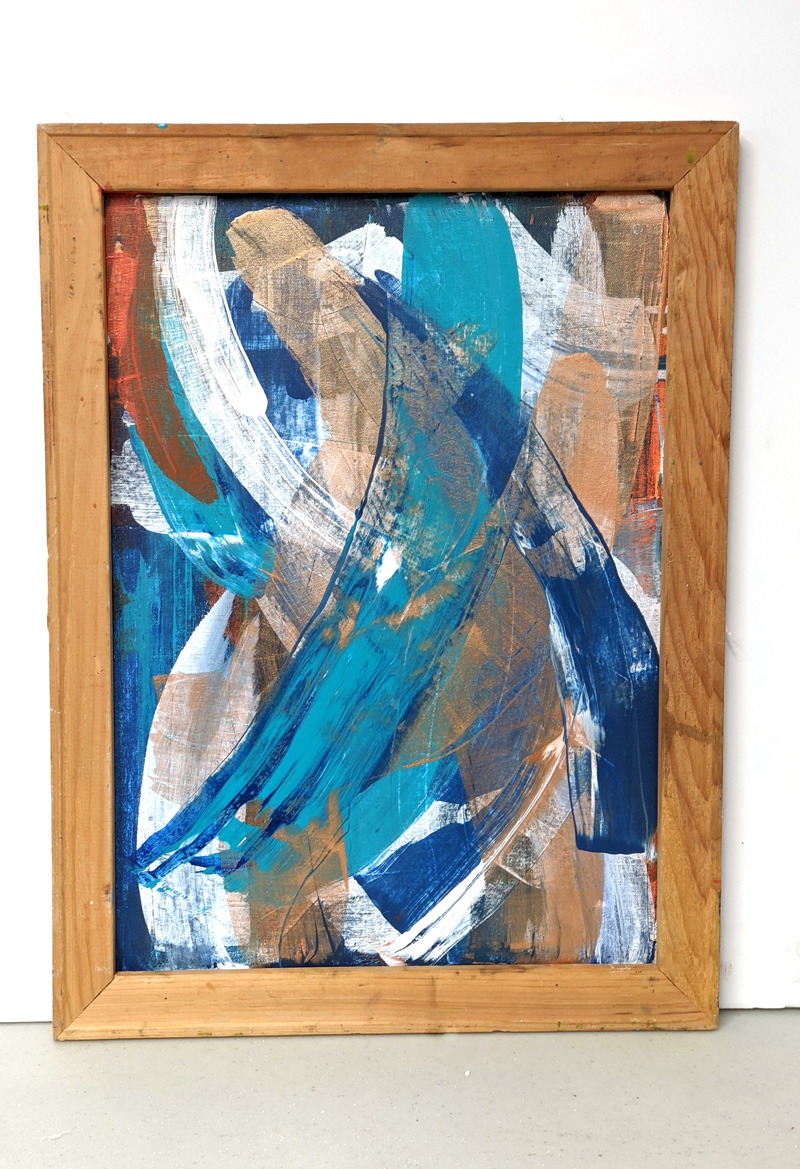 Method 1: Keep it in place
This is DEFINITELY the lazier way and works if:
You don't need to go too close to the edges if you're ironing something on.
You can use the back of the frame and don't need to flip it over.
1. Staple your canvas around the edges on the front side (the one that would normally be used). Make sure to staple it onto the wooden frame. If you prefer to have a visual cue for where the frame is before stapling, you can outline it with pencil before you start.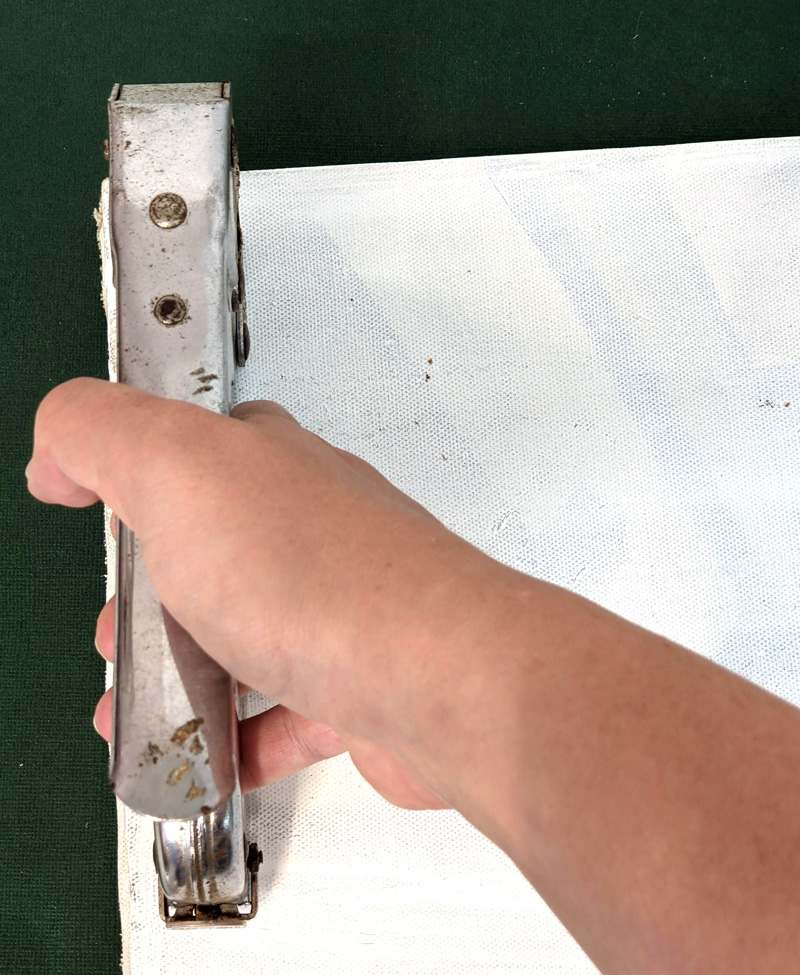 2. Use a utility knife (and a ruler if you'd like) to cut the canvas around your stapled edges.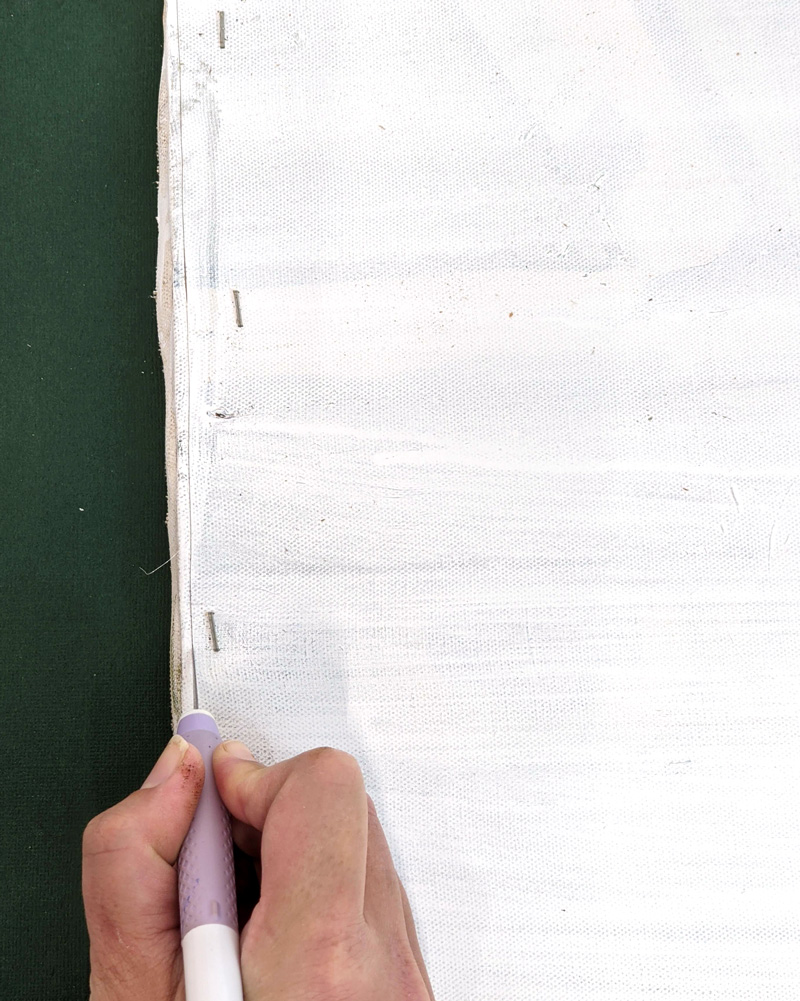 3. Pull off the canvas from the sides. If yours is side-stapled, don't worry about removing every staple – a few nicks and dings add to the look!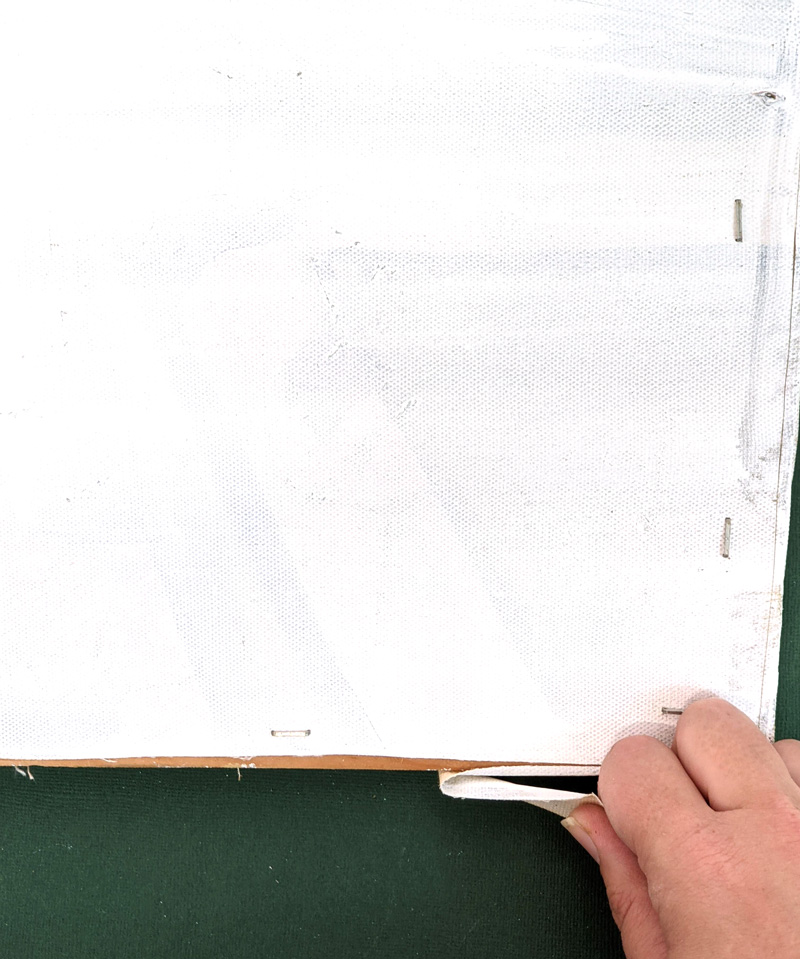 4. Flip your canvas over to use! If you don't plan to paint the frame, make sure to protect it adequately before using any paint. Paint a base layer for whatever project you're doing and proceed to create art!!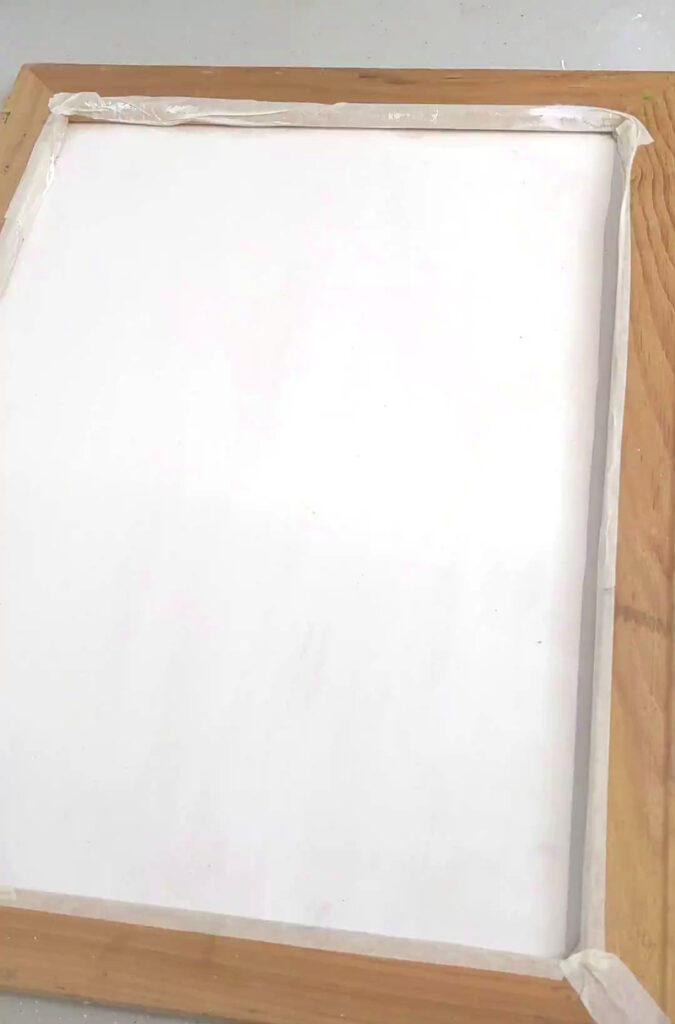 5. When you're done, add hanging hardware to the back.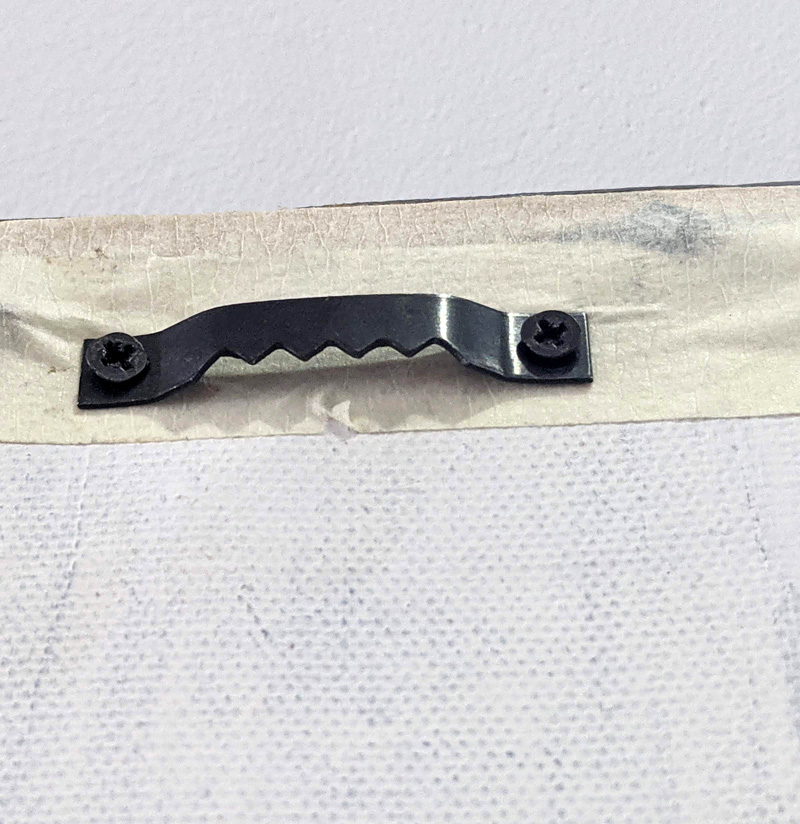 Method 2: remove the whole thing and hide the staples
Especially if yours is stapled on the back, you can remove the whole canvas, decorate it, trim it down, and staple it back. Frankly, this might be the better way regardless, but for mine, above, I did like the idea of working with a more stable piece. It was also fewer steps. So it made sense to work with it as is.
But if you're like most people, this might be the method for you.
I hope you enjoyed learning how to make a reverse canvas! What will you be making with yours? Which space are you decorating?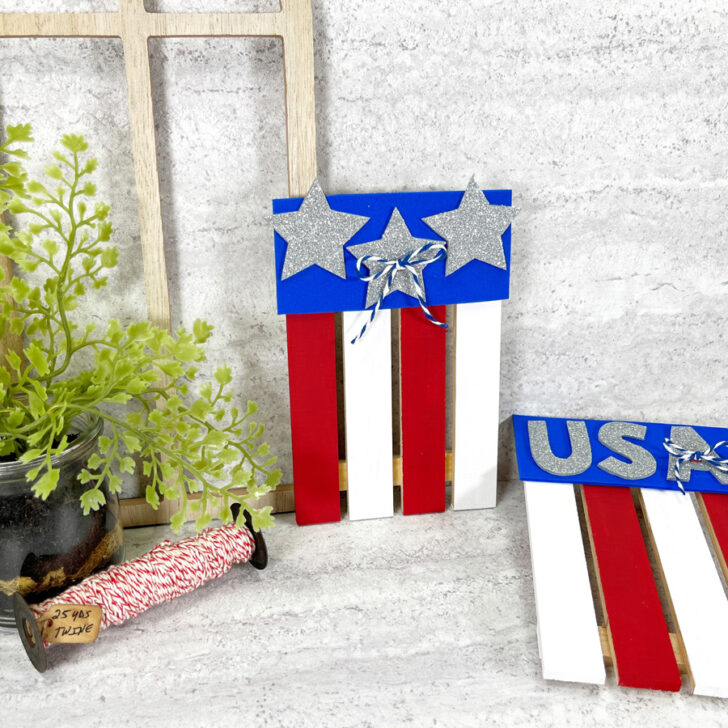 Create this adorable 4th of July Tiered Tray Decor from a mini pallet to get into the holiday spirit! When you're done, check out these …