Being pregnant in 2020 means finding the best places to shop online for maternity clothes – and I did the research for you! These are some of my favorite resources for affordable maternity for any year, including many that saved me this pregnancy. This post contains affiliate links.
---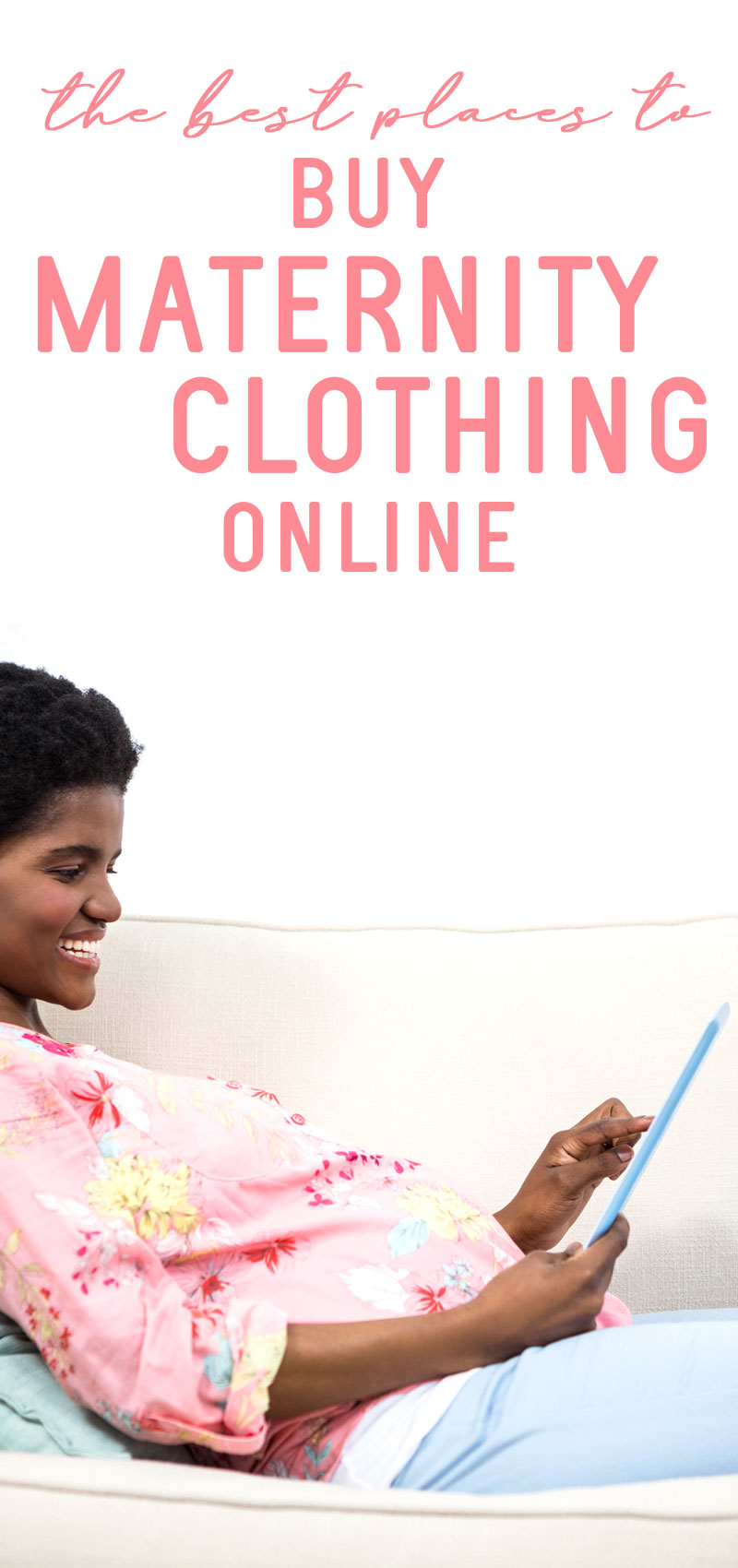 March 10 was the holiday of Purim, with blissfully-unaware house parties happening all over.
March 12 came with the first confirmed positive cases in our community (there were many that had slid under the radar undetected due to testing challenges.)
March 13 M came home with all his books, despite school cancellations not yet having been mandated and no positive cases in school yet. They realized where things were headed and pre-empted disaster.
March 20, after our first hectic week of distance learning, I took a positive pregnancy test….
And that's how our Spring began.
Stores were unsafe for non-essentials, with up to 800 people dying in my state alone daily and I was pregnant. I tend to start showing early, and I dress modestly (including long sleeve and high necklines) making summer maternity shopping even more challenging.
So here I was, in Spring, stores were closed (or in the case of stores like Target, better to avoid), already almost needing maternity, and the winter stock slowly slipping away. So I did some heavy duty research on places to shop online for maternity clothes and figured I'd be downright selfish not to share with you, right?
First, here's the logic behind which places to shop online for maternity clothes are my favorite…
What makes a store a top pick to shop online for maternity clothes?
Price is of course a biggie… but there's one thing that makes the biggest difference and that is free returns!
I heavily prioritized stores that allow for free returns (no shipping fee/penalties, no restocking fee) in this list. I found that maternity just fits differently sometimes and that's a necessity, even if I typically know my size.
Price is probably the second factor here, especially since most of these outfits won't be worn long-term.
With price comes free shipping and timeliness of shipping. It's always annoying to pay for shipping fees, right?
And the final factor when choosing where to shop online for maternity clothes is the delicate balance of style and quality. I'll explore these factors as I discuss the various places I shopped.
My favorite places to shop online for maternity clothes
I organized the different places to shop online for maternity clothes by their main "perks" so that you can navigate it easier. However, make sure you verify as you buy, since I anticipate that this post will be read for years to come. So for example while, as I write, Gap and Old Navy offer free returns, verify this before buying.
Read through each store's policies before taking my word for it! This is all based on US store and customer locations, with the most basic shipping option.
Of course, there's some overlap, which is why I'll be going over each quality of each store.
Prices are very approximate, and just a general idea of where items lie price-wise.
Top picks for free returns
Returns: Free with prepaid return shipping label or when you return in store
Average price: $20-50 with frequents significant sales
Shipping: Free with $50 minimum. It's pretty quick, but one of my items got delayed (probably not their fault…)
Great for basics and building a capsule wardrobe! I got my favorite gray striped tee here, a classy black pencil skirt (great for work!), as well as my jean skirt that I wear almost daily.
Returns: Free
Average price: $10 – $100 and up – they have a HUGE price range
Shipping: Standard shipping is free over $50
I found some amazing sale items, some basics, an edgy skirt, and more. They tend to have a huge variety and a good mix of cool fashion finds, basics, and basics-with-a-twist. Another big perk: fantastic filtering options so you can browse quicker.
Returns: Some Prime items have free returns
Average price: $15+ – Varies by seller
Shipping: Free for Prime members on eligible items or with minimum purchase
Good old Amazon, amiright? I didn't end up keeping what I bought there (the fit wasn't right) but definitely take a good look – they have loads of options and the convenience of being able to return so easily!
Returns: Free
Average price: $20-35 (some basics are lower)
Shipping: Free with a minimum order
I actually bought non-maternity short sleeve crop tops to wear under low-cut tops from Target, but they also have a decent maternity selection online. It's very minimal, but you have the convenience of a great return policy and the ability to add your favorite shampoo and prenatal vitamins to your order…
Top picks for price
Note: comments below refer to items sold by Walmart and not a third party on their website.
Returns: Free
Average price: $10-25 (basics like tanks as low as $5)
Shipping: Free with minimum $35 order
I ordered a lot of my early basics from Walmart's clearance – mostly in the $10 or below range! I did take a hit in quality, but I really only need these to last a few months.
Returns: Many items allow returns, however they deduct the cost of return shipping and give you store credit – not cash back.
Average price: It ranges based on current sales! I got some good basics at 2/$12 and there are usually many items in the 15-30 range
Shipping: Starts at $5.99. Tip – once you order once you get free shipping on any orders you make the same day! So order one item, pay the minimum shipping, and then order the rest of your order for free. This will save you at most a few bucks, but hey, it can add up!
Since Zulily is a limited time deal site, their variety really changes. Shipping can take time so shop early. They have a totally changing assortment of options, and it's really fun to shop there. The biggest drawback is returns: they can cost you. Since shipping isn't free, if you return your whole order, you lose shipping in two directions, not just the return shipping. This loss is not significant if you're really stocking up, since even if you need to return a few items, you're still getting a good value for the rest.
Another thing about Zulily: because of how they operate, it makes sense that they don't refund purchases and only give store credit. Pay attention to value and you might just become a big fan (I know I am!)
Returns: In-store
Average price: $7-15
Shipping: Free on $75 orders
I always thought I'd stock up on cheap essentials at Burlington when I got pregnant again, and then they shut their website just as we couldn't shop in-store! They do plan to reopen and I highly recommend them when they do. All information provided is based on my experiences with them in the past and in-store after they reopened. I will try to update this post when I see they reopen, but meanwhile you can check in on their status here.
Update 8/24: unfortunately, they've updated their website and it doesn't look like they'll be back online.
Top picks for quality
If you're after better quality, current fashion, and maternity clothing that will make you feel GLAMOROUS during this special time, try these top picks to shop online for maternity clothes.
Returns: Accepted minus shipping fees
Average price: $10 (basics) – $50 (dresses and jeans) with frequent sales and markdowns
Shipping: Free for $79+ orders
I shopped there more for M than my others, but they are a classic store with lots of great choices.
Shop Motherhood Maternity here!
Returns: Free in-store (for online orders too), $5.99 online returns deducted from our refund amount
Average price: $15-50 (with the bulk in the $25-35 range)
Shipping: $3.99 and free over $40
I love their selection and probably would have shopped there more if I hadn't fulfilled most of my maternity needs before I got there.
Returns: Free within 10 days, $7 after, up to 30 days on most items, minus shipping charges on original order
Average price: $35-65
Shipping: Free over $50
I got some PinkBlush items from a local store and the quality is consistently far superior to that of Walmart and some of the others. If you plan to be pregnant again, resell your clothing, or need maternity clothes that are truly work-ready and well-made, PinkBlush is a fantastic place to shop online for maternity clothes. They also have LOTS of modest options that are classy and don't require layering.
Shop PinkBlush Maternity here!
Returns: Free
Average price: $30 (basics) – $100+ dresses with lots in the $75-90 range
Shipping: $6.95 2-day shipping
Another great high quality resource for fantastic high quality maternity and breastfeeding wear loved by celebs.
Shop Seraphine Maternity here!
Do you shop online for maternity clothes? Which favorite resources do you have to add to this list? Comment below!
Looking for more parenting and pregnancy resources? Check these out!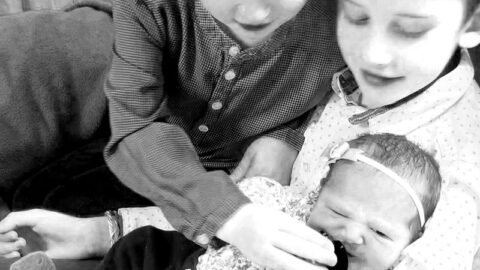 These big sibling gifts from the new baby are fabulous hospital take-homes for the new big brother or sister! You'll also want to check out …