This turtle template coloring page is more than just a coloring page – it's an actual 3D paper toy and/or a treat box when you're done! I decided that there are so many free coloring pages for adults out there, why not do something unique for a change. I decided to go all-out and create something you can use after. Disclosure: this post contains affiliate links.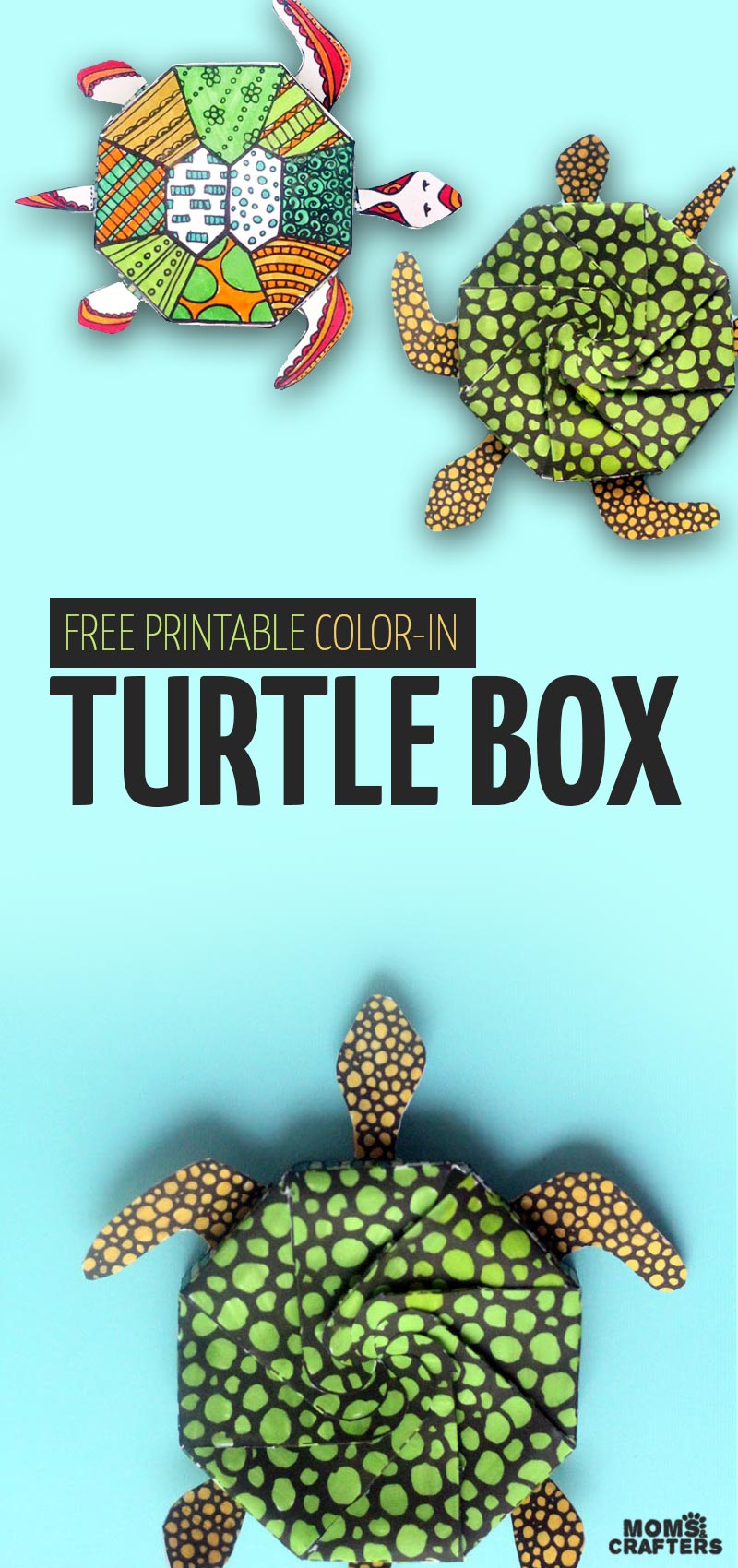 This sweet little turtle template doubles as a treat box and can fit a few small-medium sized candies. Give someone you care about a sweet little gift in a personalized box.
Or, you can do what I did – hand it to your three year old as a brand new mom-made toy (I had to quickly photograph it, because M had his little eyes on it, and I couldn't let him touch it before I had my precious photos taken!!!)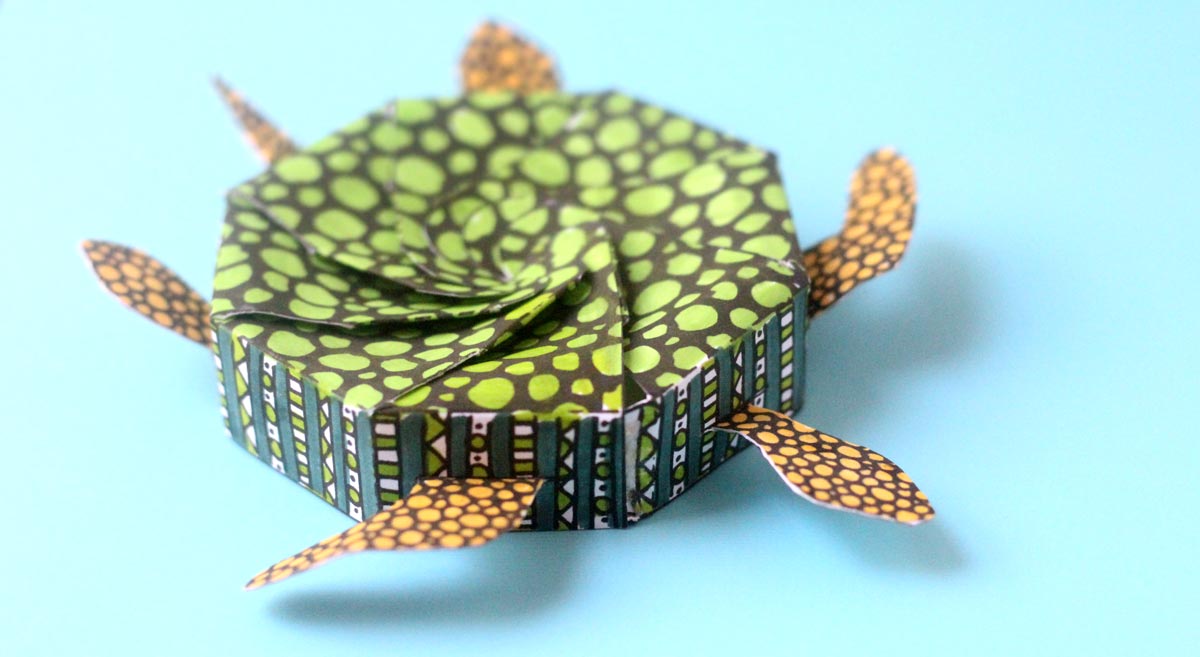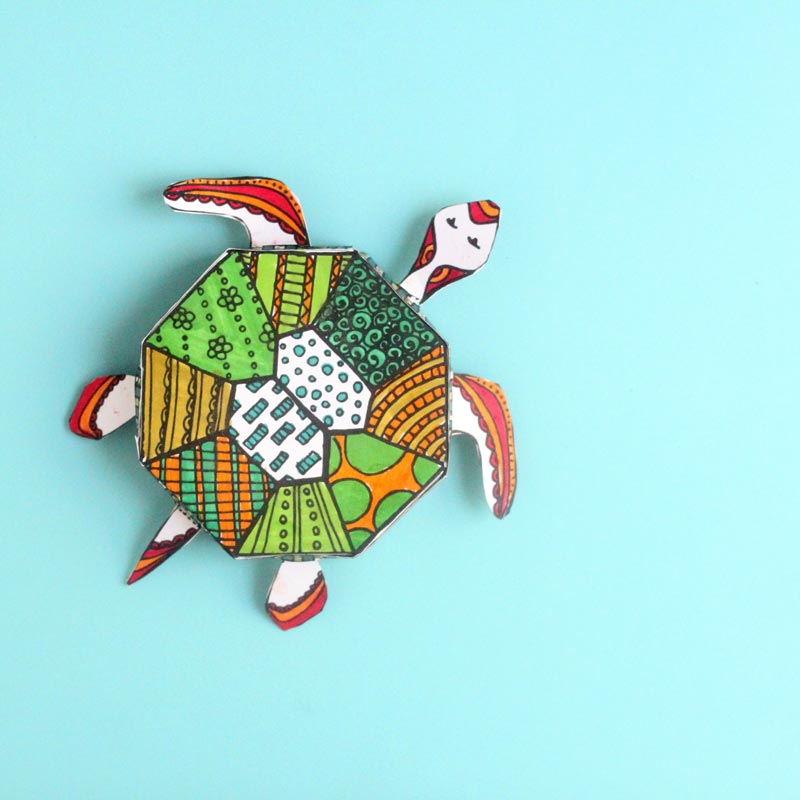 As you can see from the above photos, this turtle template is actually ONE printable that's reversible! You have two sets of "extremities" that you can glue back to back. I was actually going to reverse it – put the dotted ones with the detailed shell side and the detailed ones with the dotted shell side, but I forgot, and then decided I like it better this way…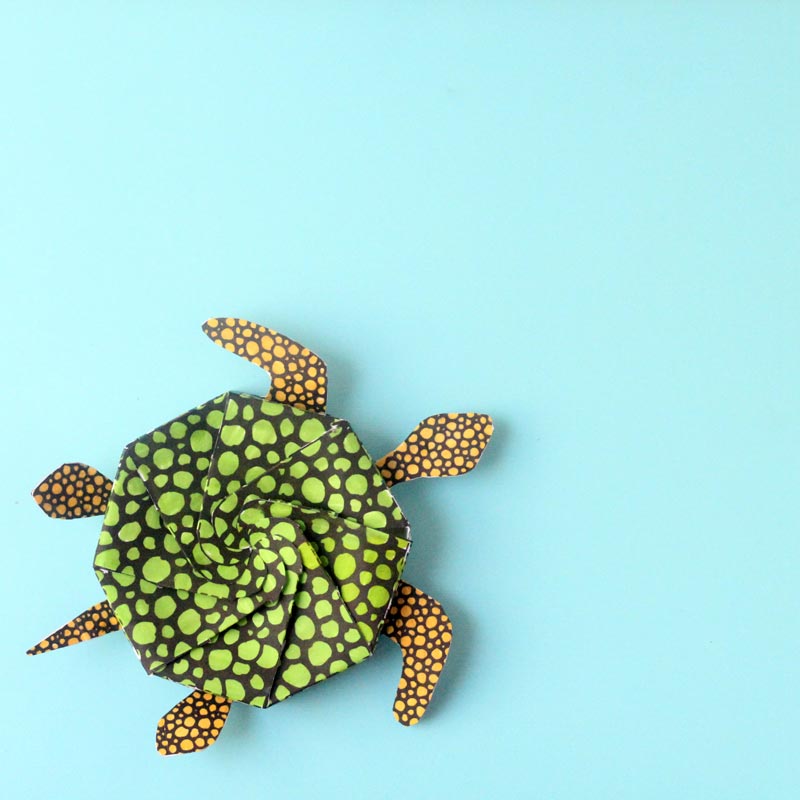 While this free printable turtle template might seem complicated, it's really quite simple to assemble. I colored it using an assortment of STABILO markers.
I used a mix of my good old Point 88, and filled in slightly larger spaces with Pen 68 markers. For even larger areas, I used these. I stick with the Point 88 when I'm going for the slow, therapeutic coloring experience, but when I have a craft to do after, I like mixing it up, with more markers for the larger spaces.
As you can see, on this turtle template coloring page for adults, I didn't necessarily fill in all the small detail individually. That's the cool thing about it: you can make it as complex as you want to. Choose to go all in on the detail, or look at the larger shapes as a whole, with some fill pattern to add texture.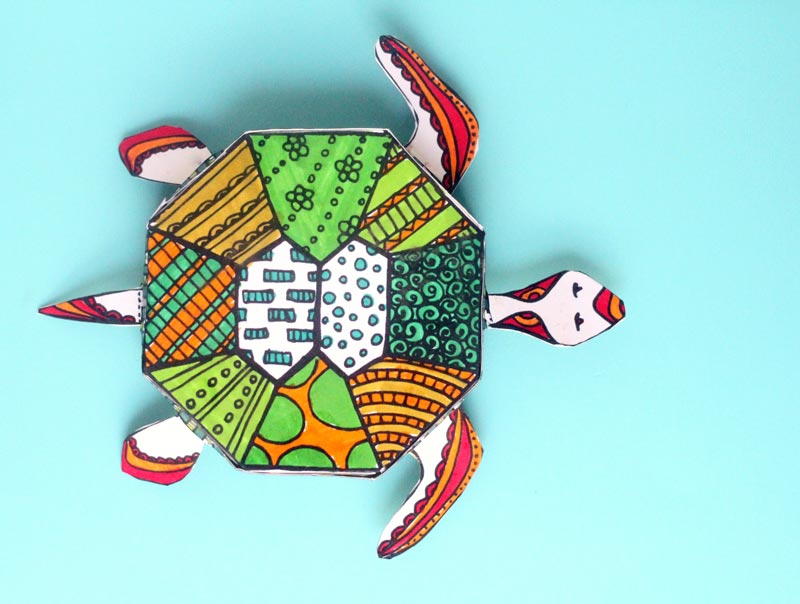 What you need to make your color-in turtle template paper toy/treat box:
The template printed on card stock. Download it by entering your email address in the form below.
New! Don't want to subscribe? Due to popular demand, I created a "donation" version that doesn't require you to subscribe to download! Get it here.

How to assemble your turtle template:
Watch the video below to see how I did it in action! Or, scroll down for step-by-step photos and directions.
1. Color it in!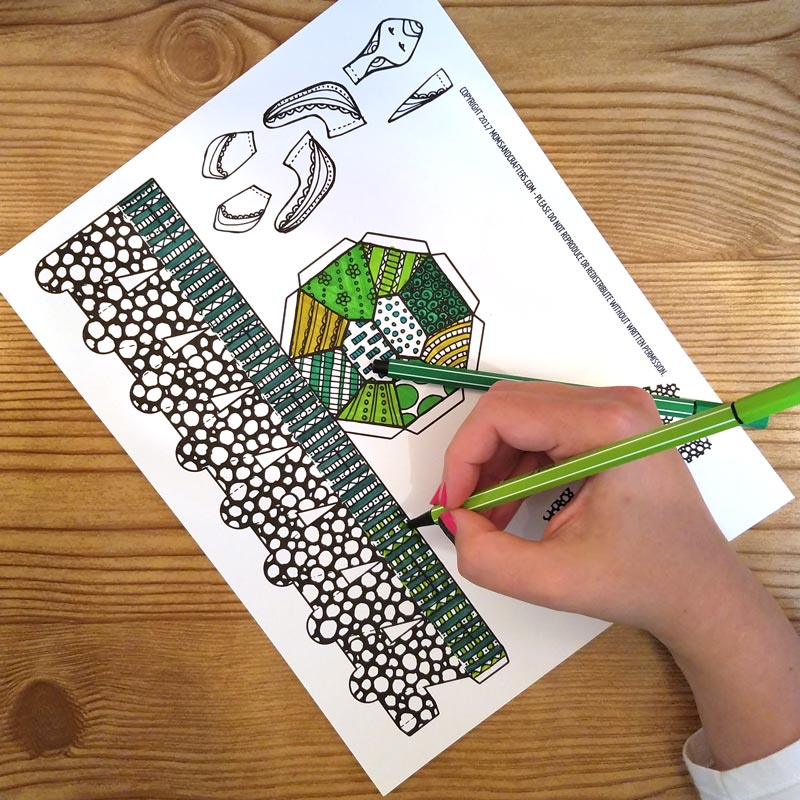 2. Cut out all the pieces.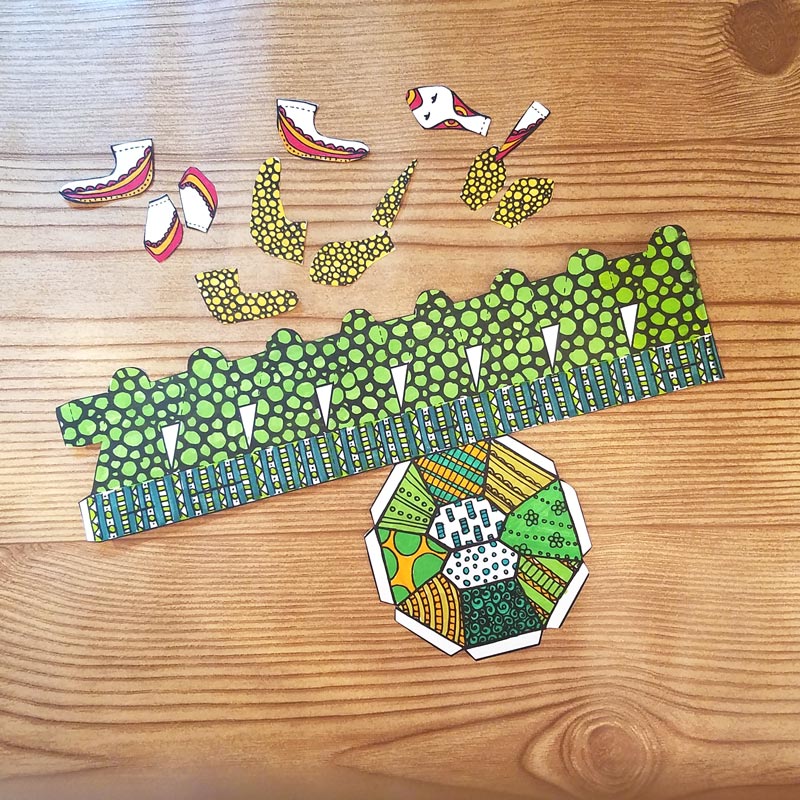 3. Use a knife to get to those triangles, and the black slits that run across the long striped side.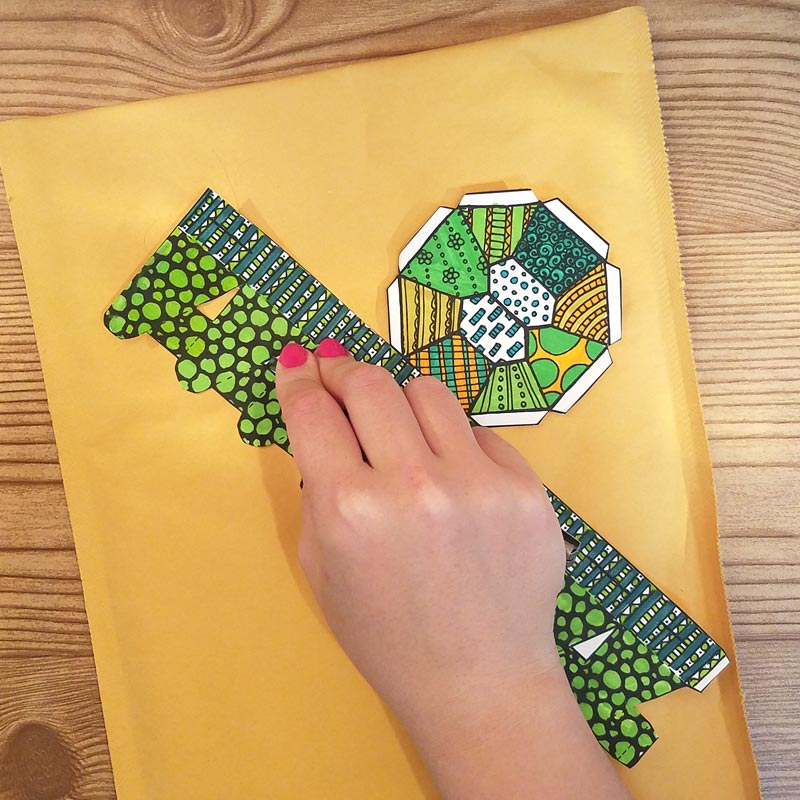 4. Score the fold lines. This is where it gets a bit complicated, since I didn't really leave all of those dashed when I created the coloring page. You'll see the tabs around the octagon, the side where the octagon meets the striped side, the tab at the end of the striped side, and any other dashed lines you see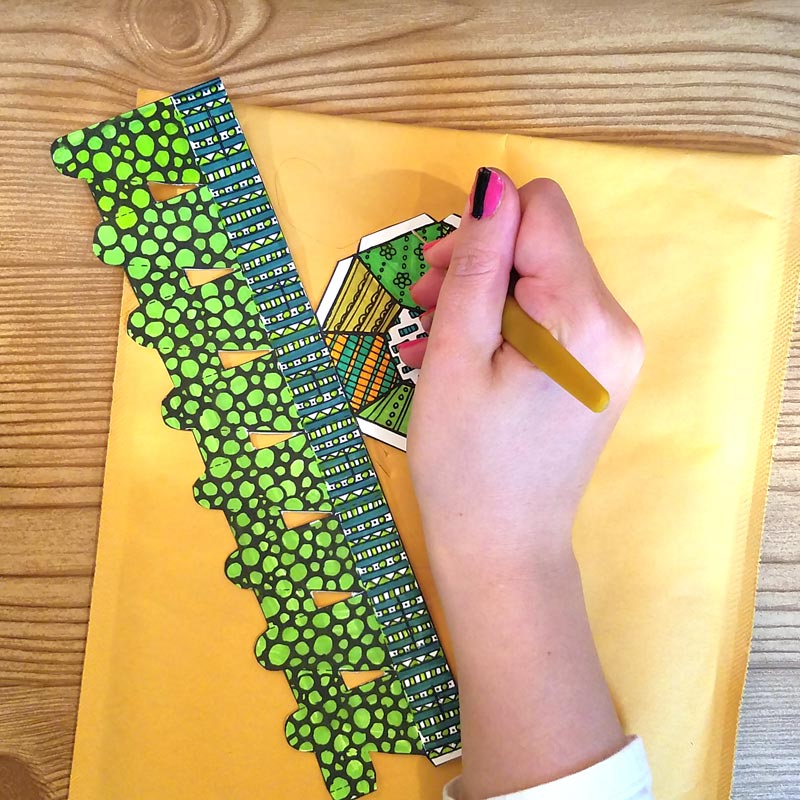 5. Fold the sections where you scored. On the dotted section, you'll be folding alternating mountain and valley folds – the rest are all mountain folds.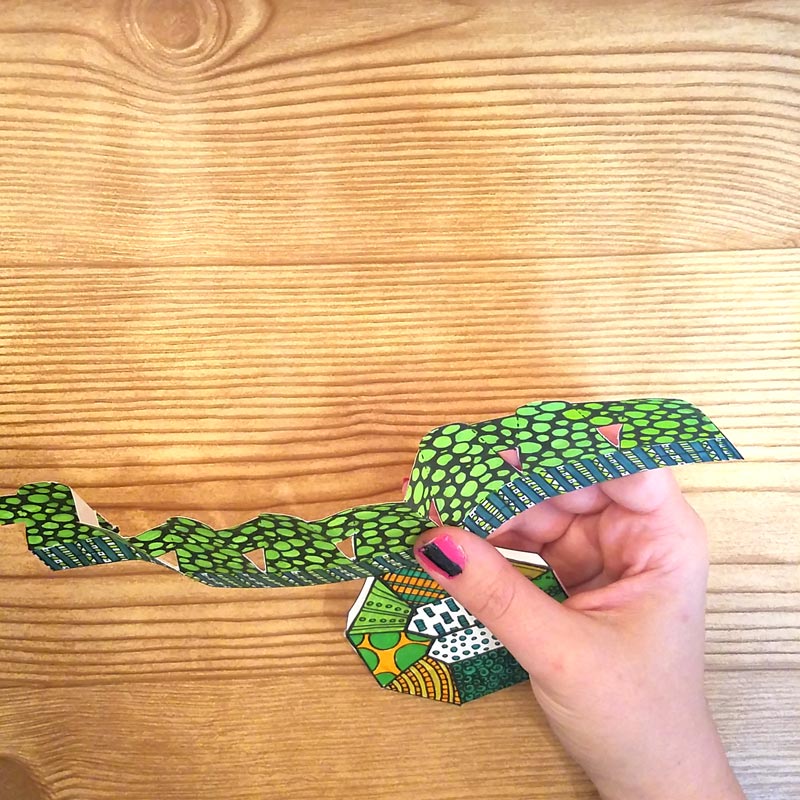 6. Match up all the "limbs" of your turtle so that they fit back to back, and glue them together. Skip this step, and just choose whichever set you prefer if you don't care if your turtle is reversible.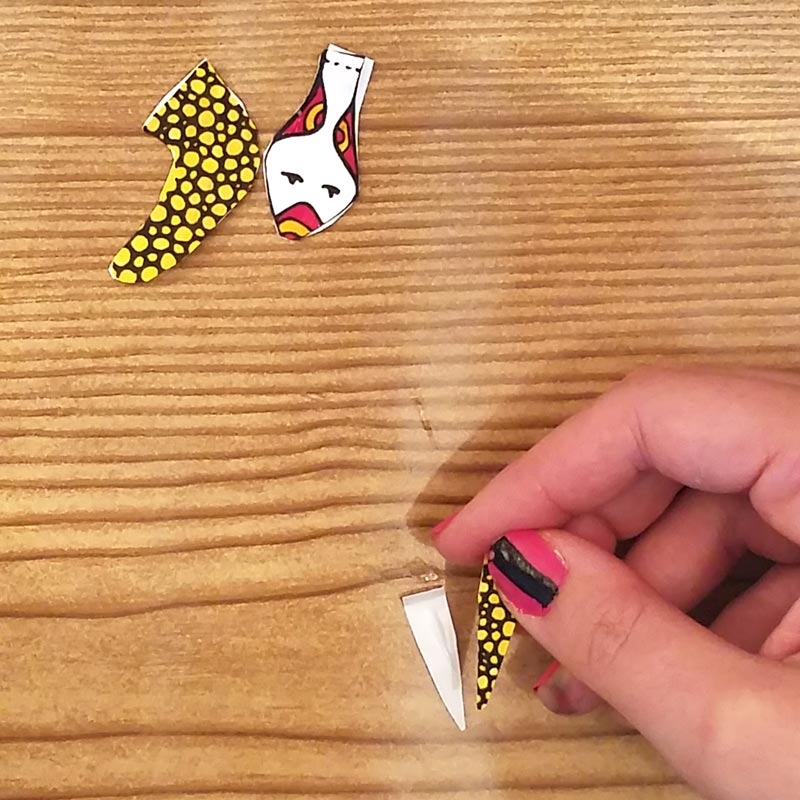 7. If you need to, trim your back to back parts so that they're totally even (I didn't cut mine out perfectly, so I did this to avoid the white "overhang")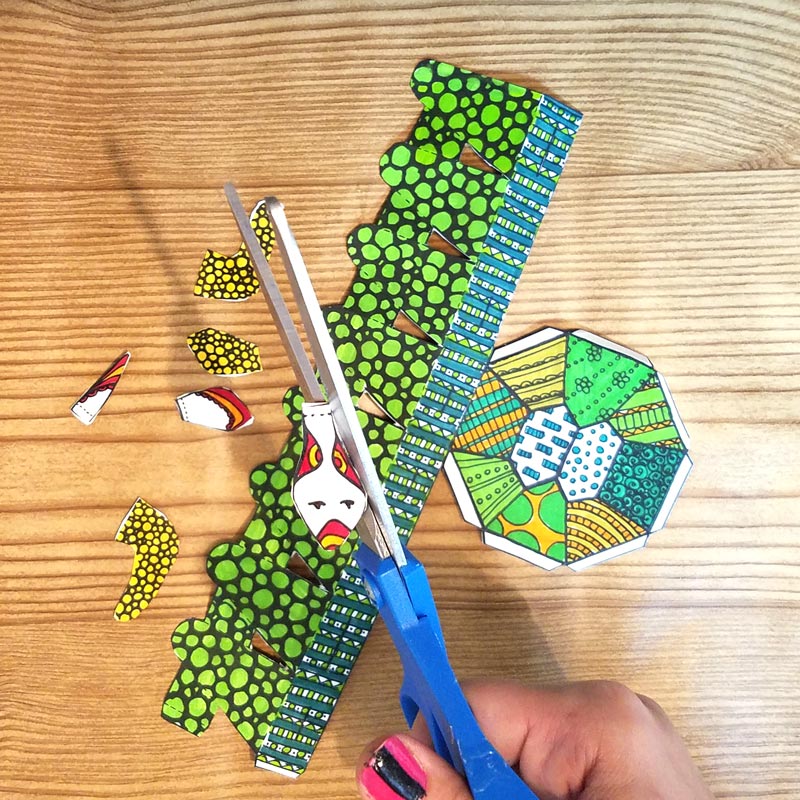 8. Insert your limbs into the slots as pictured. Keep in mind which direction you want it – which pattern you want to face where. Bend them into place so that just a little tab sticks through the slit, and the limb juts out at a 90 degree angle.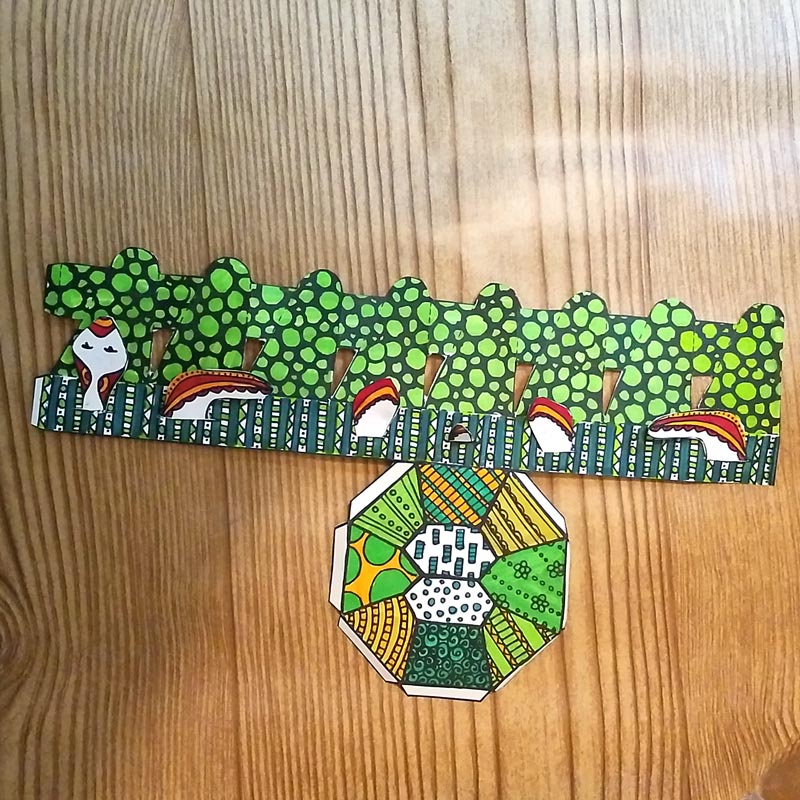 9. Flip it over and tape the little tabs in place.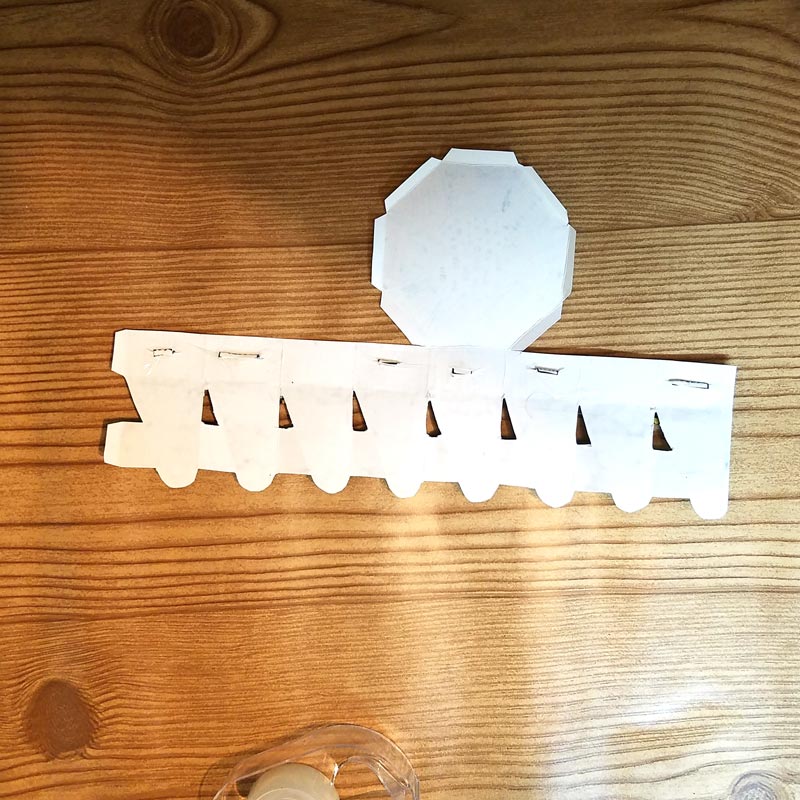 10. Flip it back to the other side. Add glue strips to all your tabs: 7 around the octagon, one at the end (right side in this photo) of the striped section, and one at the end of the dotted section.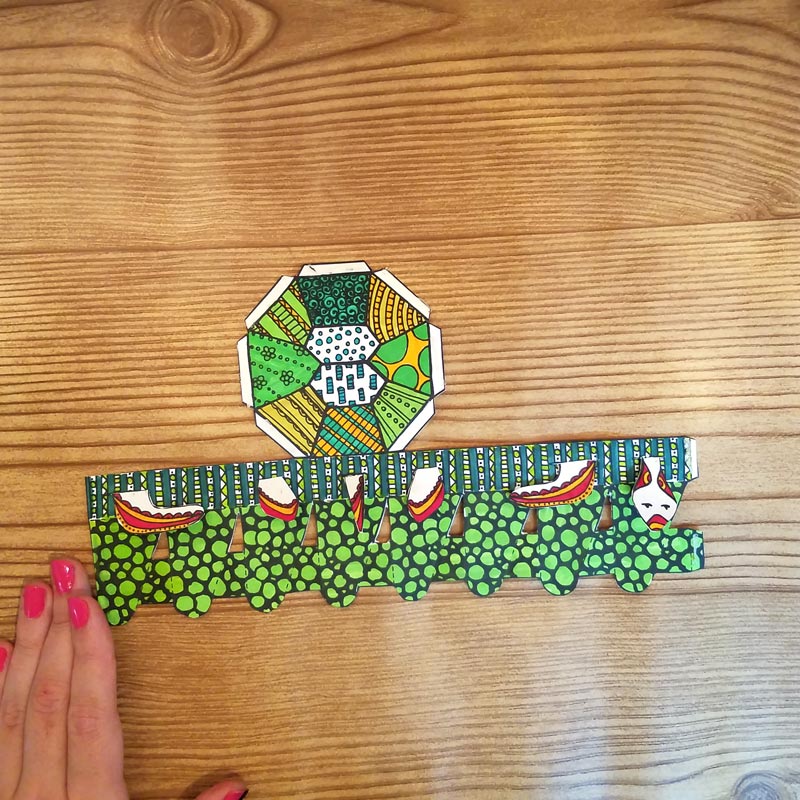 11. Start assembling your turtle template with the octagon section, one side at a time.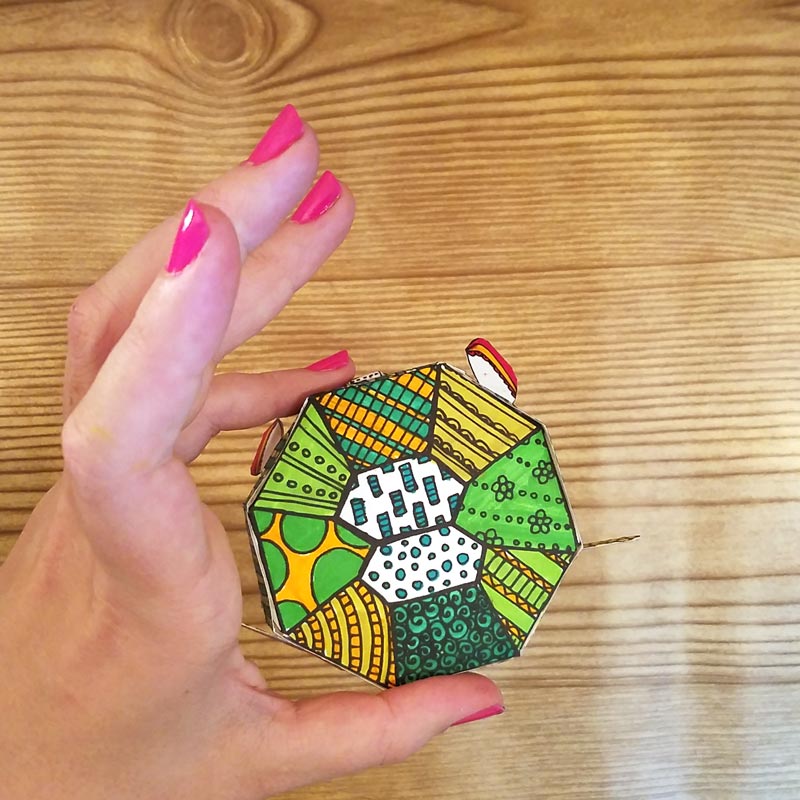 12. Connect the tabs on the striped and the dotted sections to their respective starting points to form a circle.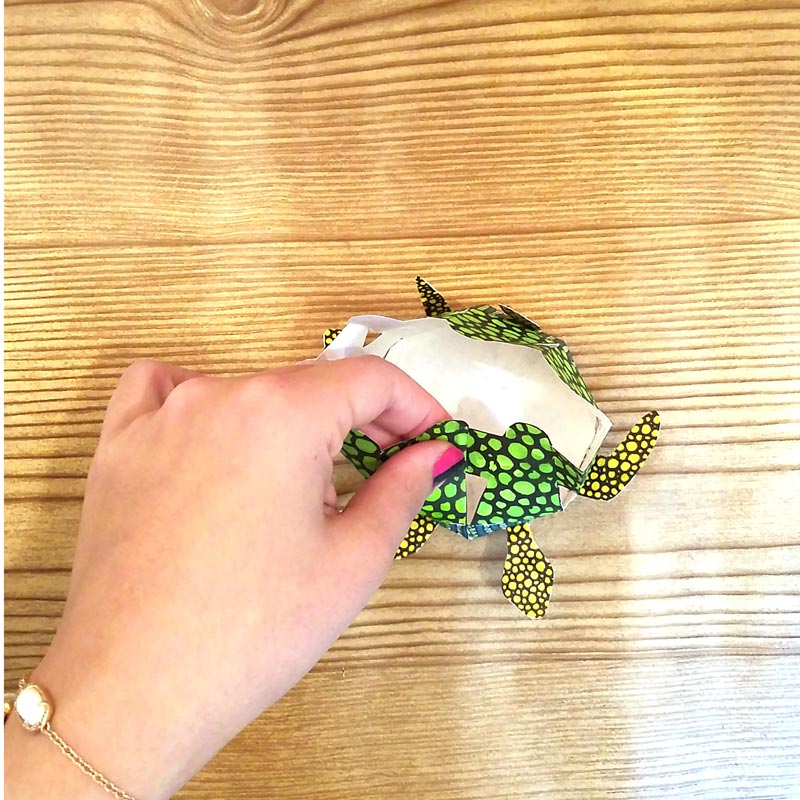 13. Ensure that your mountain/valley folds are in place (you may need to reinforce them at this point.)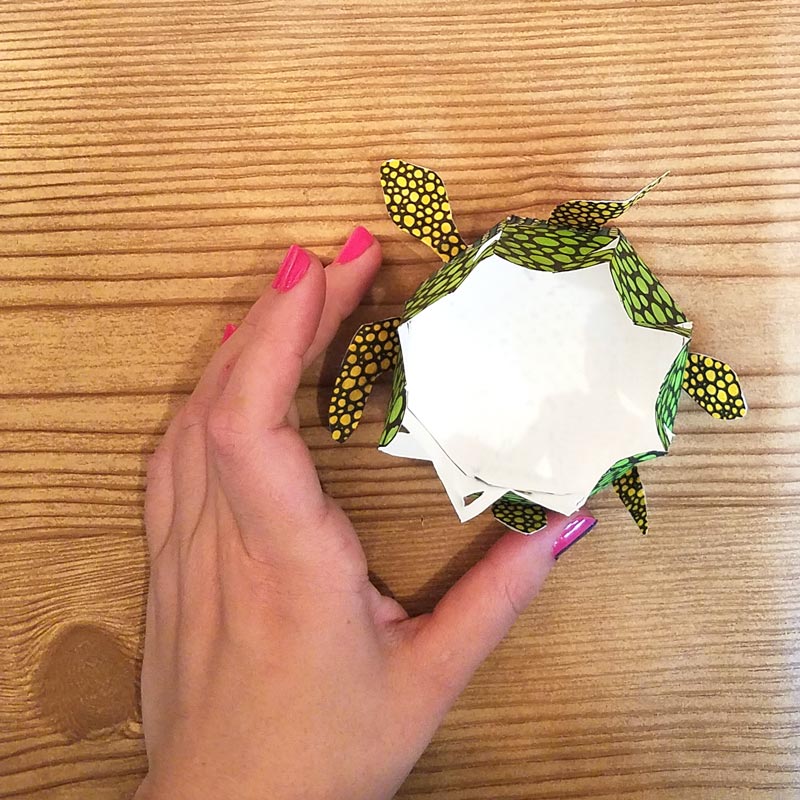 14. Lower your dotted parts – it should connect into a swirl as pictured. Your turtle is now complete and ready to go for a swim! (Not for real! It's paper! It will dissolve in water…)
Have fun! Hide treats inside or just play with it. You can even fill it with rocks and use it as an adorable paper weight on your desk.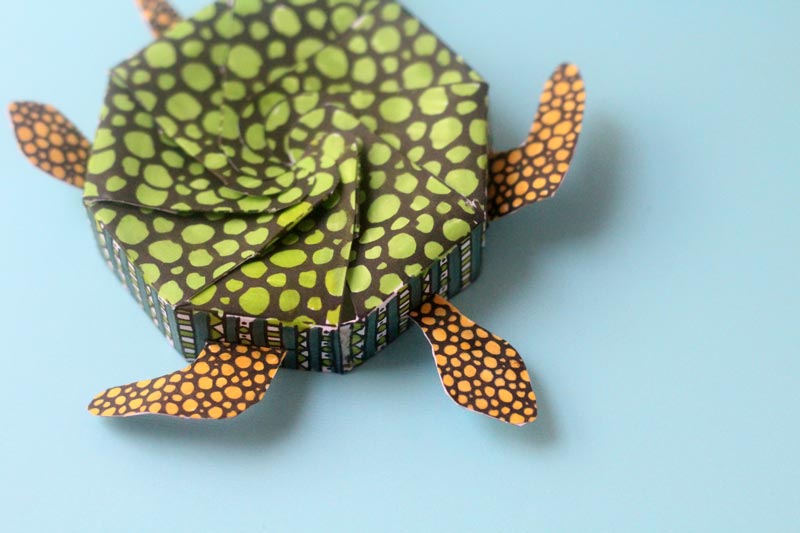 Loved this turtle template? Get more turtle coloring pages for adults from the coloring tribe! Just visit each link below…
Get the "donate" version:
Shop premium coloring pages, books and printables from Moms & Crafters: