Craft a pretty and glittery DIY Christmas countdown with a free template! When you're done, check out these super cool gnome crafts for all ages. This post contains affiliate links.
---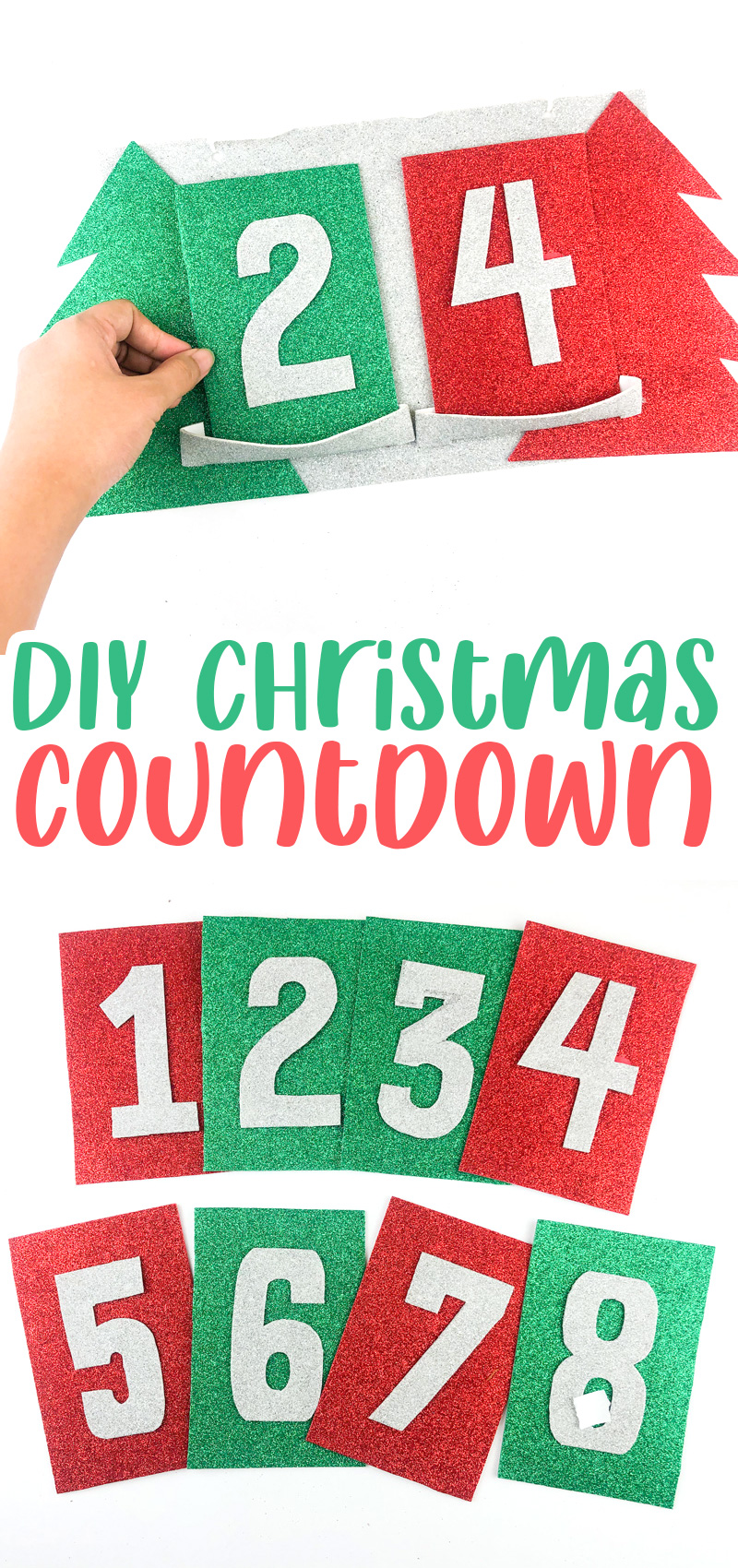 If your kids are asking all day and every day "When is Christmas?!" then you know you NEED a countdown that's visible… and really easy for them to understand. So why not make a simple but festive countdown so that they can check on it on their own?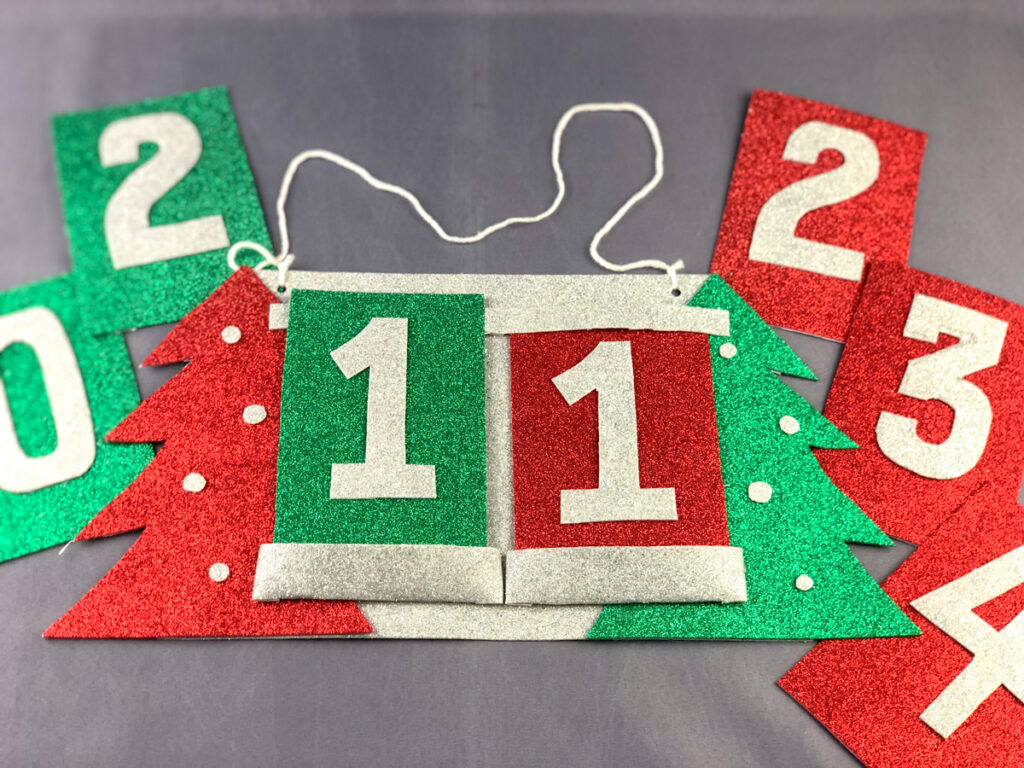 This DIY Christmas countdown comes with a free template to make it easy to craft something that will look fabulous in your home! It's made with glitter foam sheets to add some sparkle, but you don't need to stick to that.
If you prefer, use regular foam.
You can also craft this with 3mm thick stiff felt (that is, felt in a similar thickness to the foam).
You can even use cardstock – just opt for a very thick one or double layer it!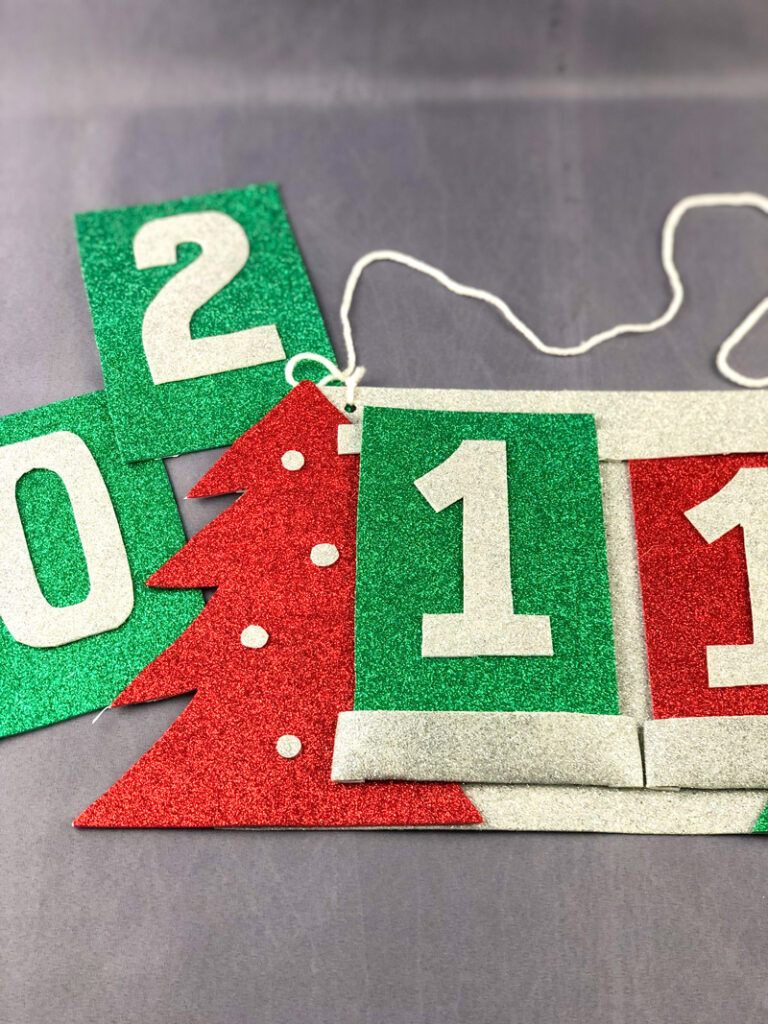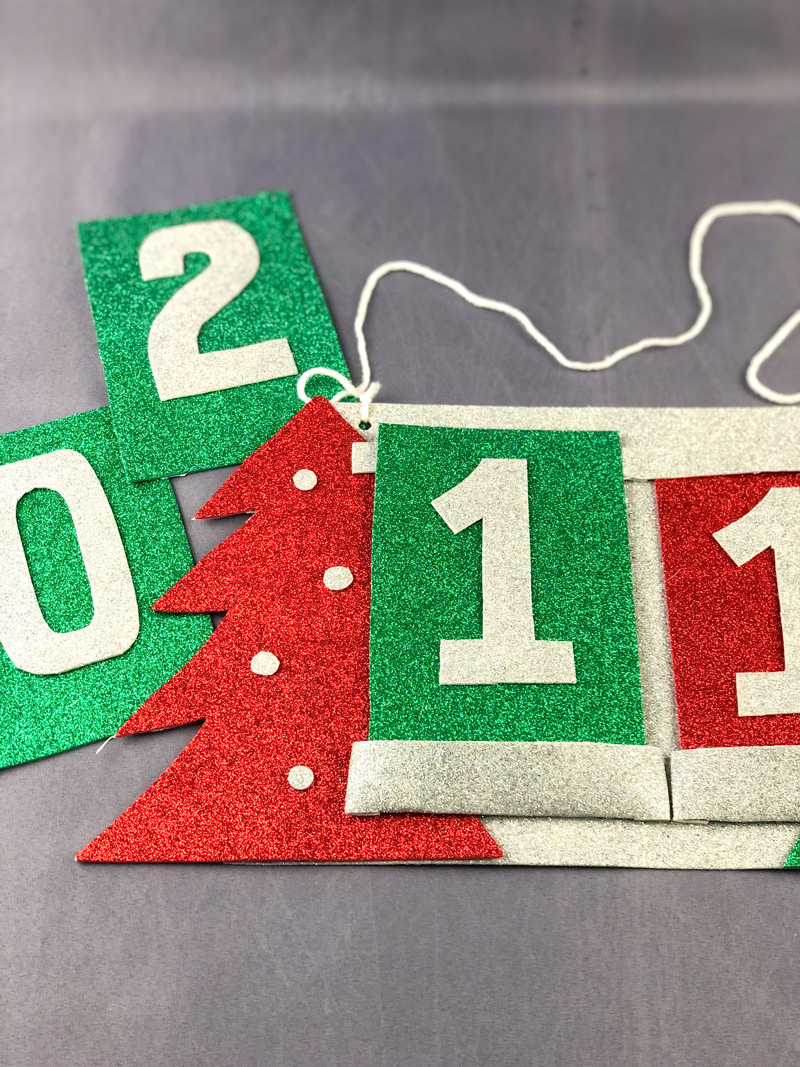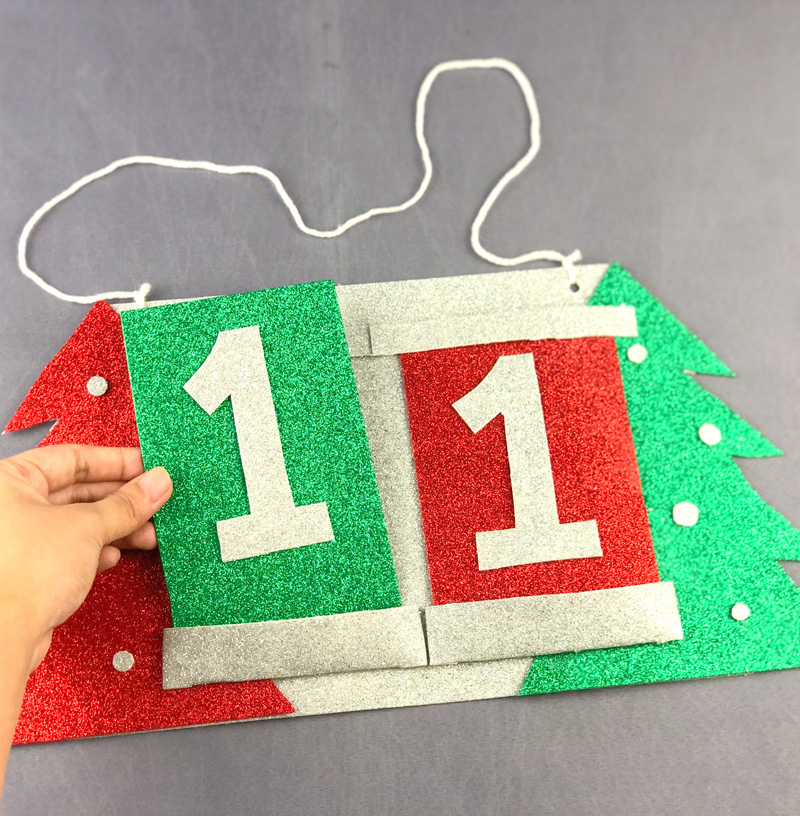 The trees are a simple shape embellished with sparkles cut out from the same foam sheets. You can decorate yours with sequins, rhinestones, or whatever you'd like. And you shouldn't do all the work! If you're using a hot glue gun, you should definitely do the gluing. But kids can help with cutting and decorating, as long as you use age-appropriate scissors.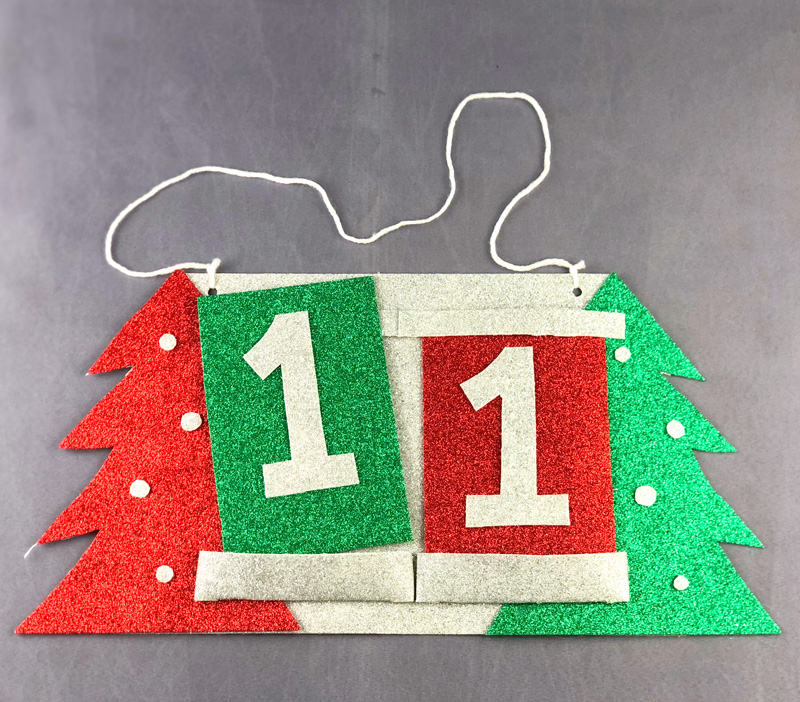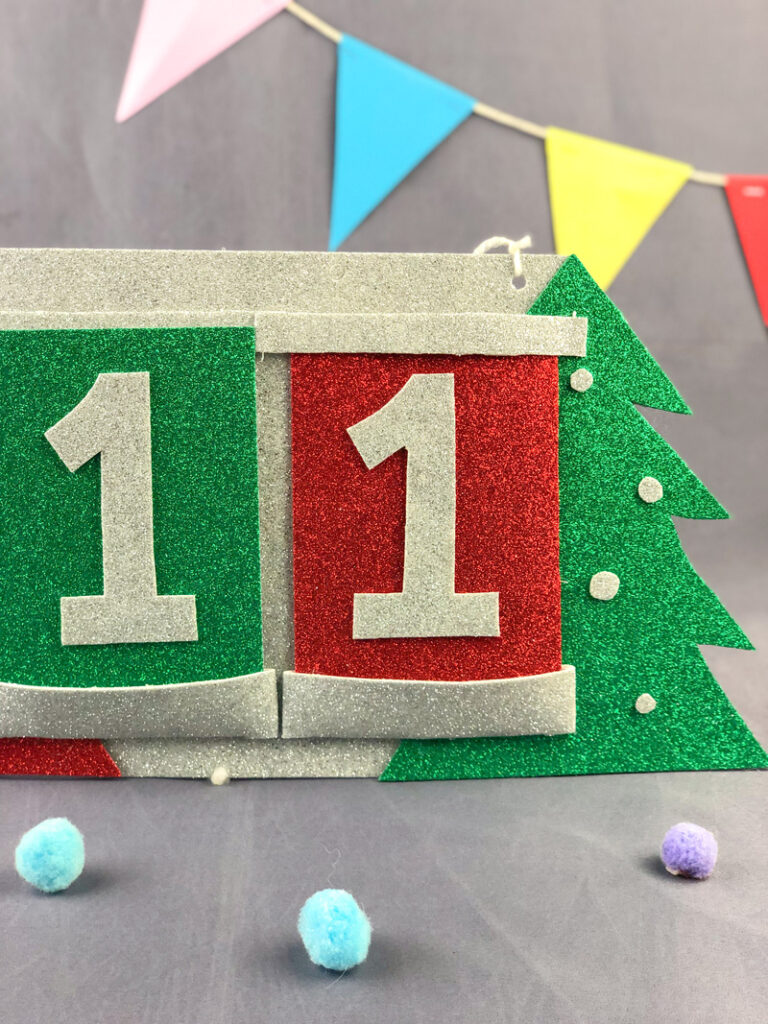 The numbers are propped up on a small foam "shelf"/ in a little pocket that you make.
Alternatively, you can tack the numbers up with hook and loop closure.
So what are you waiting for? Let's get crafting a DIY Christmas countdown!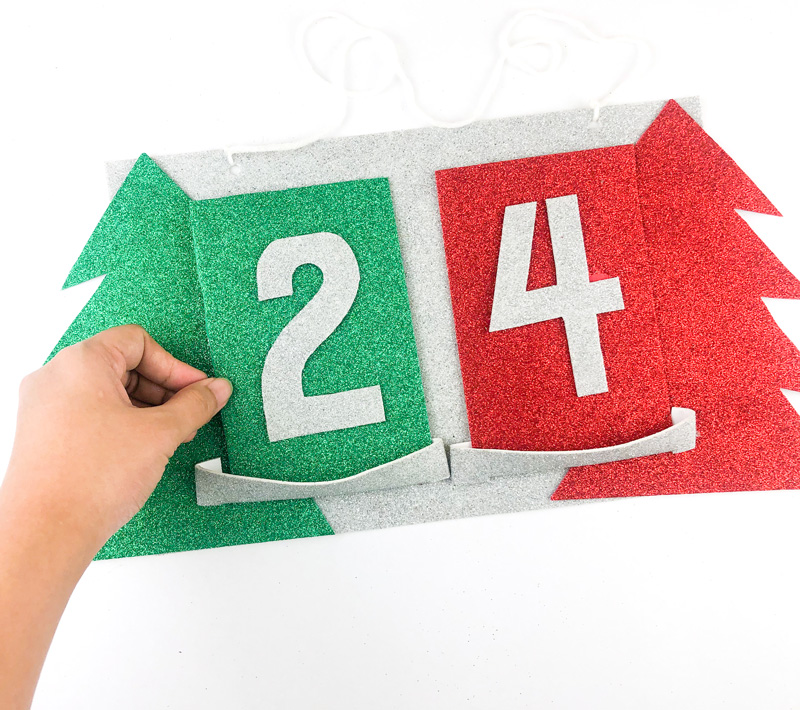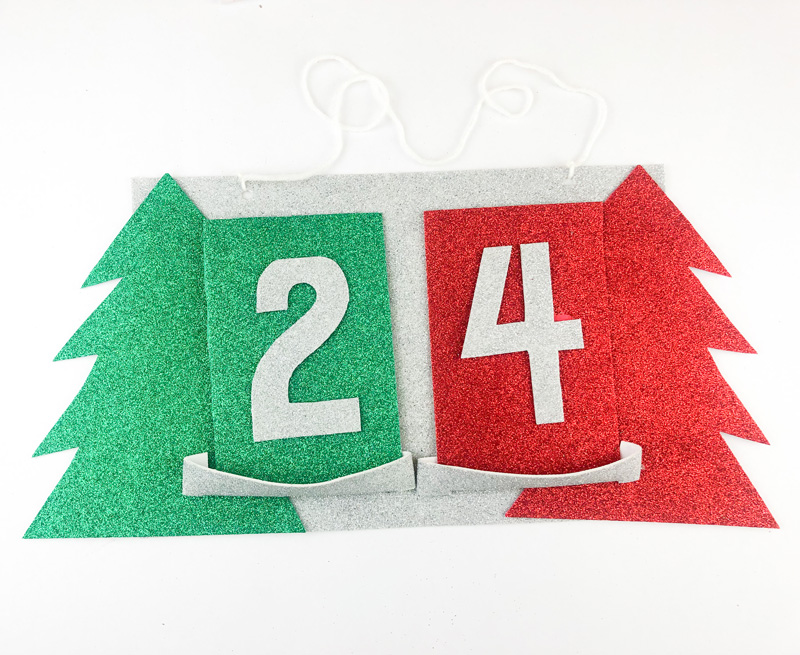 What you need

How to make a DIY Christmas Countdown

1. Print and cut out the template provided. Trace your numbers on the silver foam sheets and cut them out.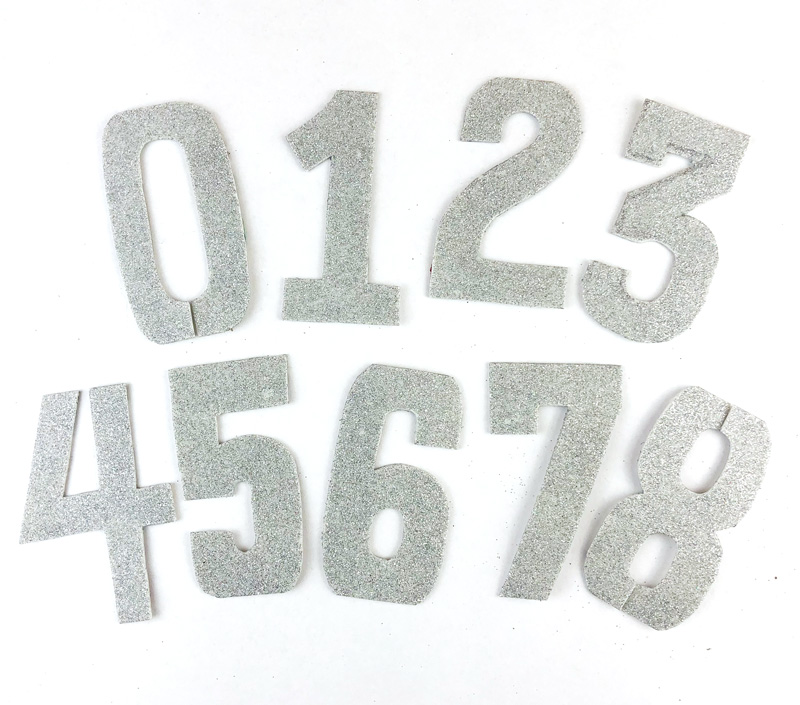 2. Cut rectangles from the red and green foam sheets, large enough to back your numbers. Then paste a number on each.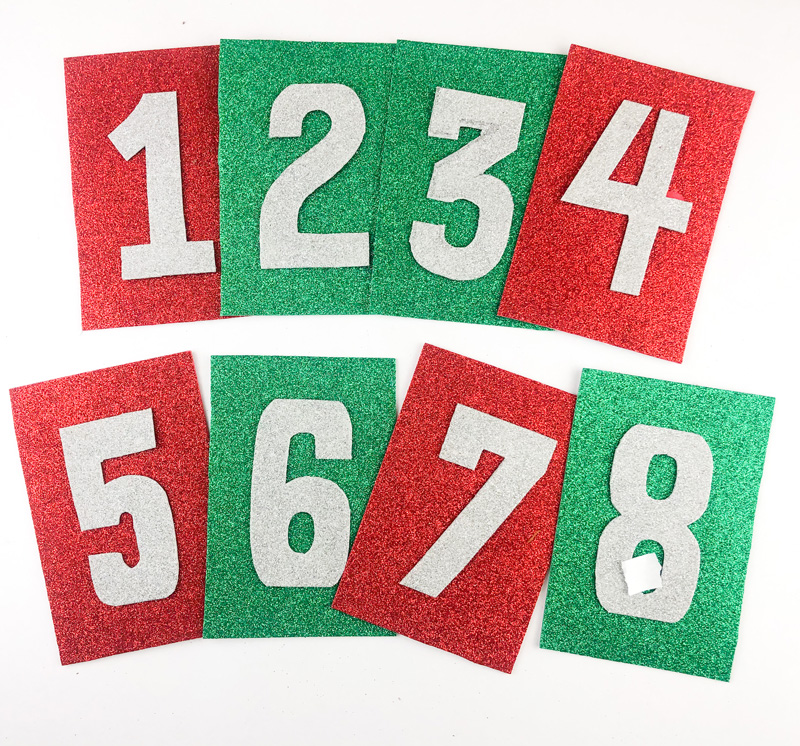 3. Print and cut out the Christmas tree template. Trace and cut out a red and green tree.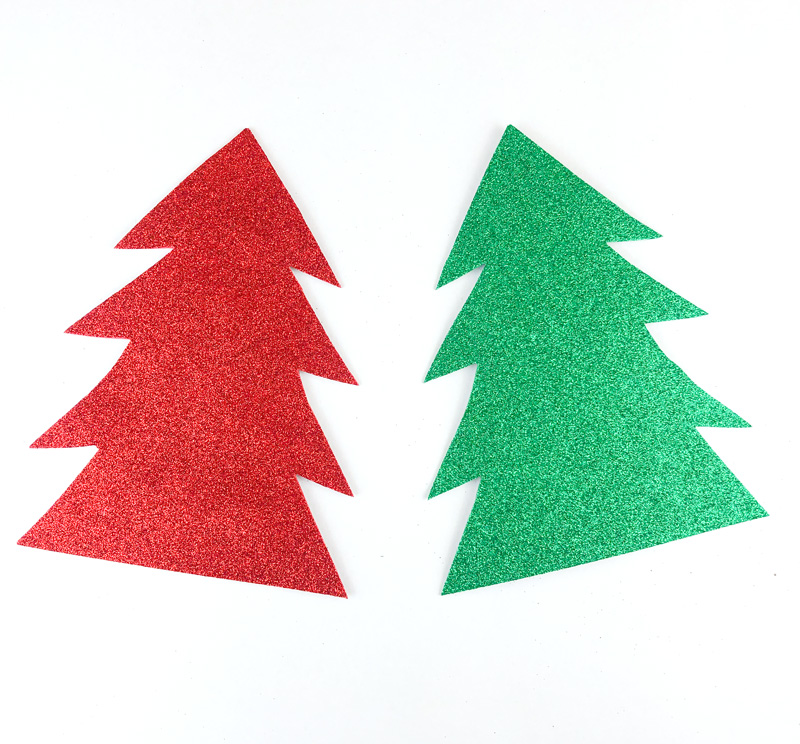 4. Glue a tree on each side of a horizontal foam sheet. You can add some silver circles as sparkles and ornaments if you'd like, or decorate it however you prefer to.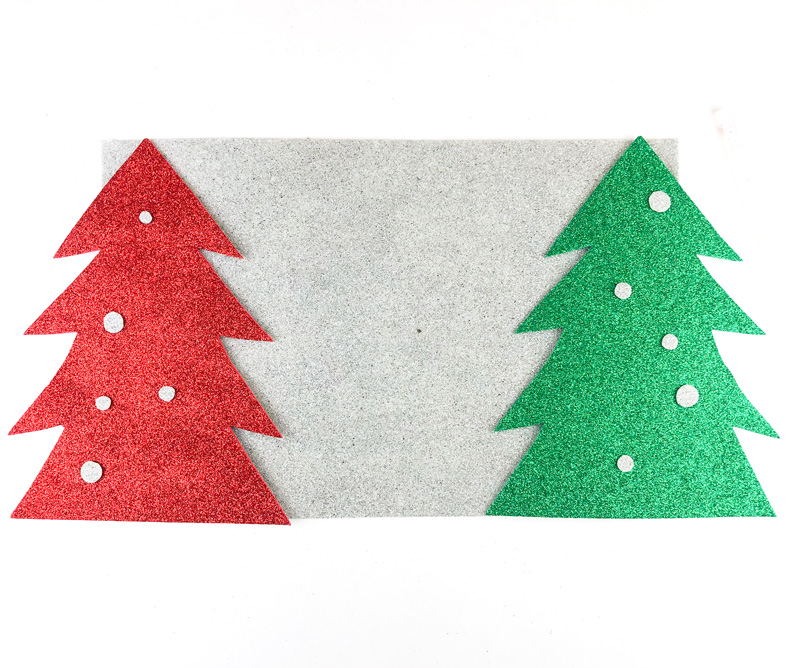 5. Cut out a pocket. Make a rectangle about an inch wider than your number rectangles. Add a tab about the width of your number rectangles.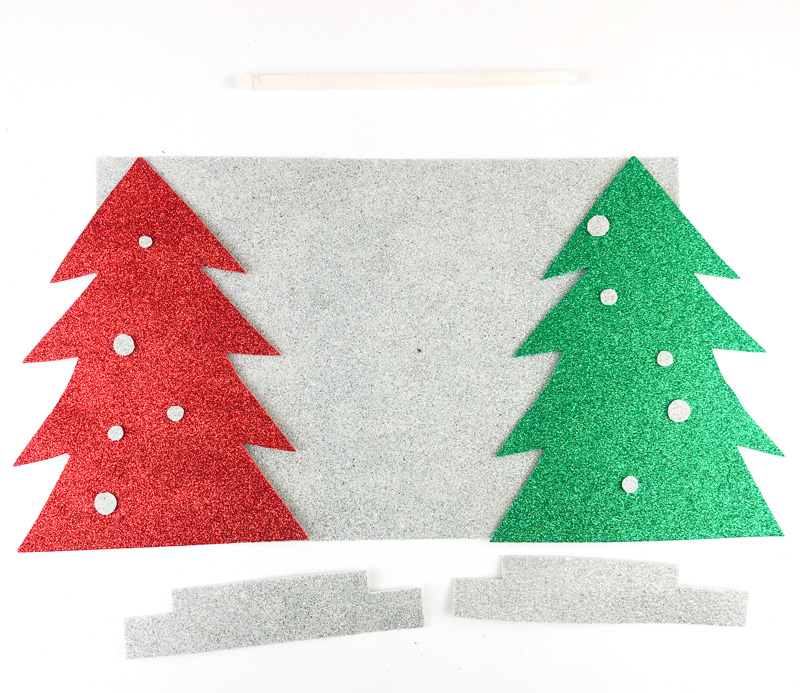 6. Glue the tab down.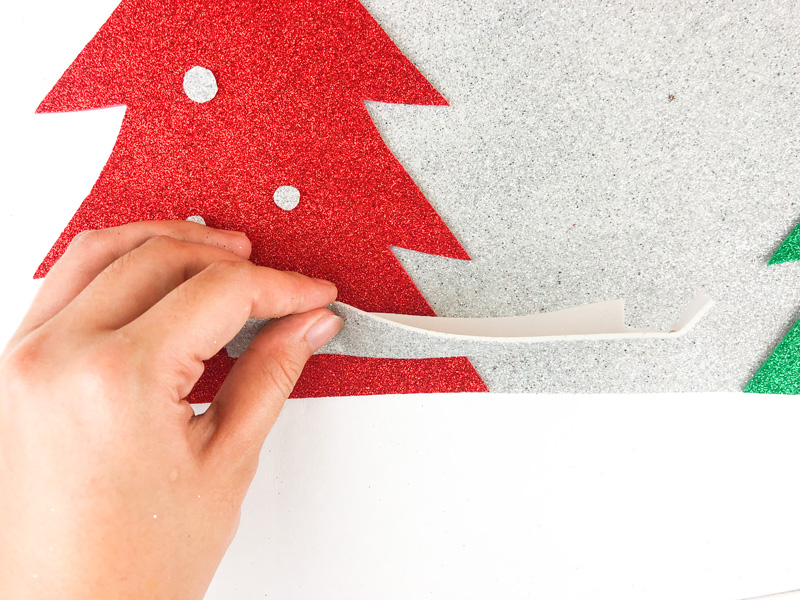 7. Then fold it up and glue in the side tabs.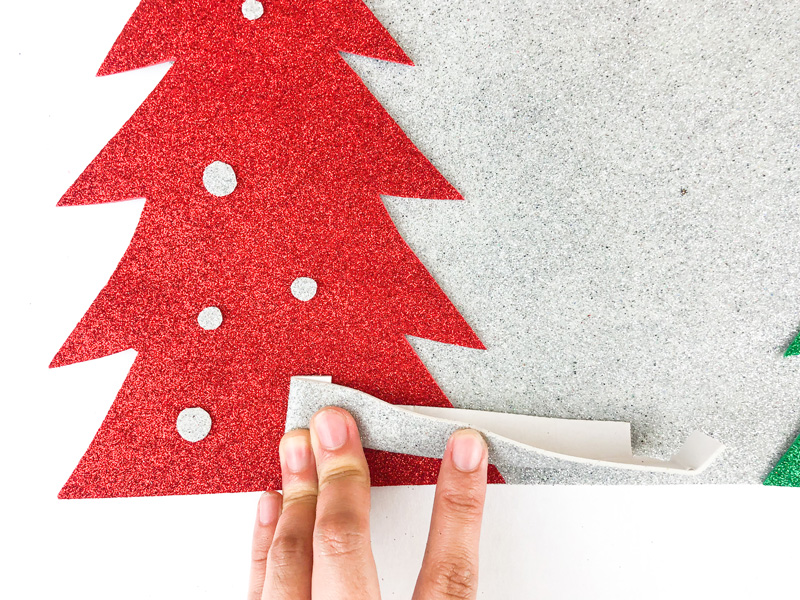 8. If you'd like, add a string to hang it. You can also add magnet to hang it on your fridge.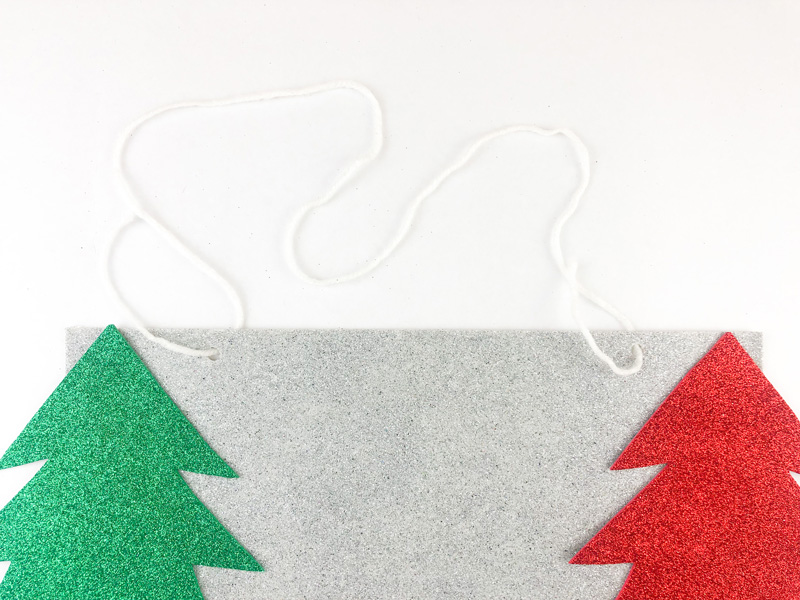 I hope you enjoyed making a DIY Christmas countdown! Happy holidays!