Looking for some top gifts to get a 9 year old boy for his birthday or for the holidays? These gift ideas for nine year olds are fun and fabulous – and definitely a step up from the best birthday gifts for 8 year old boys! This post contains affiliate links and compensated products.
---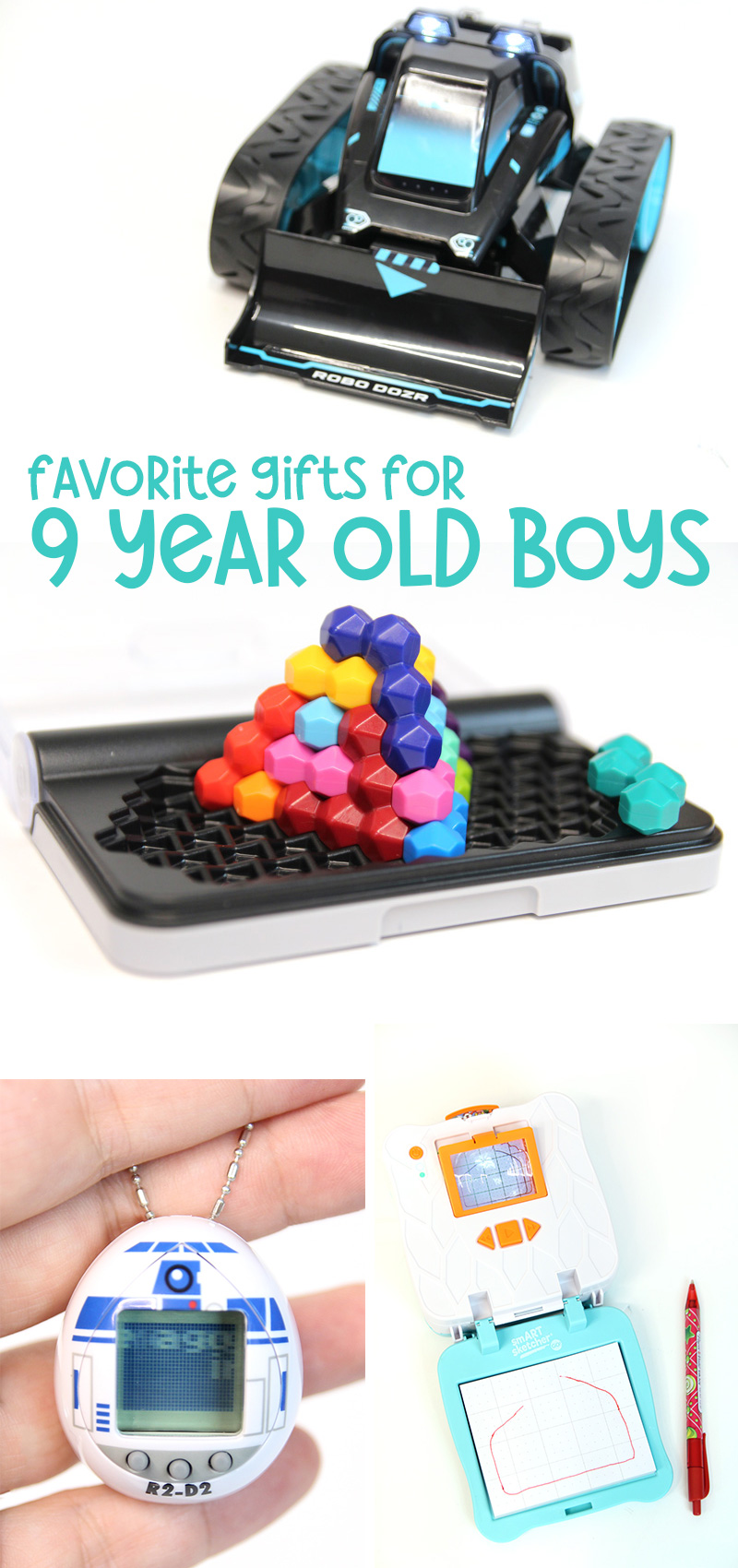 As kids get older, it can get tougher to purchase gifts for them. Today, I'm sharing some of our top gifts to get a 9 year old boy, tried and tested by my very own, M.
I also share some insight into what's a good gift for a 9 year old boy.
Now, I need to address the elephant in the room: the boy bit. As I mom, I believe in giving my children all sorts of experiences. And as the mother of a boy who loves to craft (the 6 year old, not the 9 year old), I can definitely relate to the struggle of having a child who likes things outside of stereotypical norms.
I label my gift guides "for boys" or "for girls" for one very honest reason: it's how my posts have a shot of ranking on Google. I'm not in the big leagues. I'm just a mom sharing ideas. And when you're a smaller website, you need to be as specific in your posts as possible.
So since it's my boy testing it, I'm labeling this gift guide as one for boys.
However, many of these ideas are fabulous for girls as well! It's based primarily on M's interests and capabilities. So if you happen to be the parent or grandparent of a girl who would love these, I hope you enjoy the ideas as well.
Finally, these make fabulous birthday gifts and year round ideas for gifts to get a 9 year old boy. I purposely keep things non-seasonal and open for year-round use, to make this a fabulous 9 year old birthday boy gift guide as well.
Enjoy!
What's a good gift for a 9 year old boy?
When looking for gifts to get a 9 year old boy, you're at a huge advantage if you know the things he loves. Does he have a favorite character? Is he STEM-inclined? Is he creative or artistic? Is he more the active type?
Note: none of these gifts are sports related because M does not enjoy playing sports. However, for a child who is interested in sports, new equipment can be a fabulous gift.
Gadgets are ALWAYS a win with gifts to get a 9 year old boy. Always. I mean, which 9 year old doesn't love something that does something? Have you ever given a child a toy and had them ask "but what does it DO?" They don't necessarily do. They want the TOY to do.
This is the age to go back to exploring non-toy gift options as well. You don't get adults toys, and as kids get older, they start to appreciate non-toy items as well – as long as it's within their interest range.
Small gifts for 9 year old boys ($20 and Under)
Whether you're looking for gifts to get a 9 year old boy for a birthday part or just something small as a prize or stocking stuffers, these ideas are all winners! As of writing, these are all in the under $20 range (however, prices are subject to change.)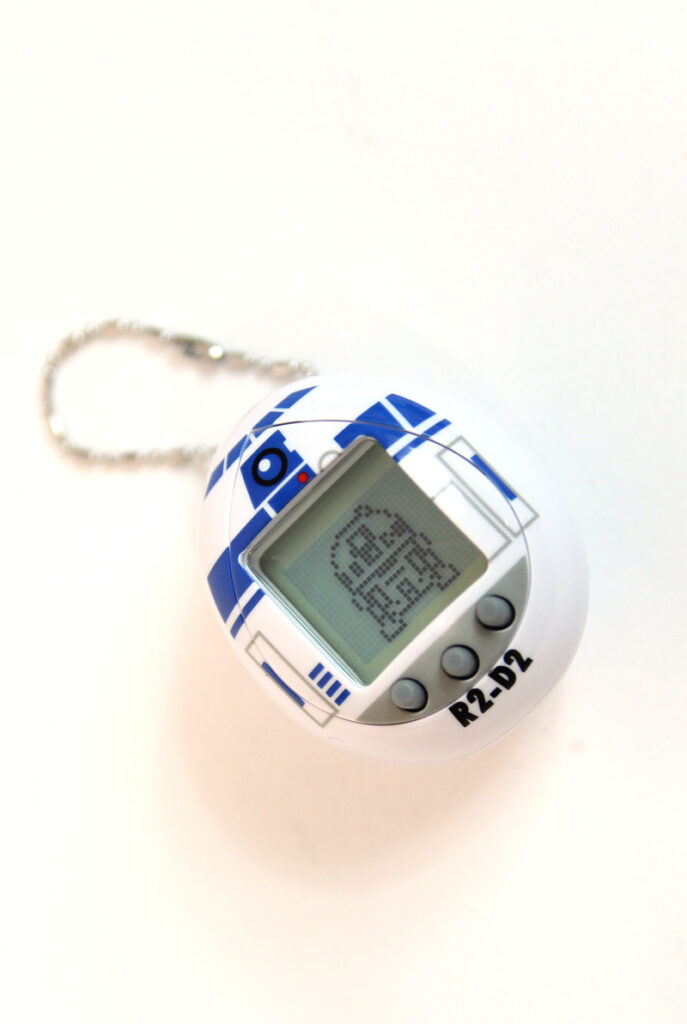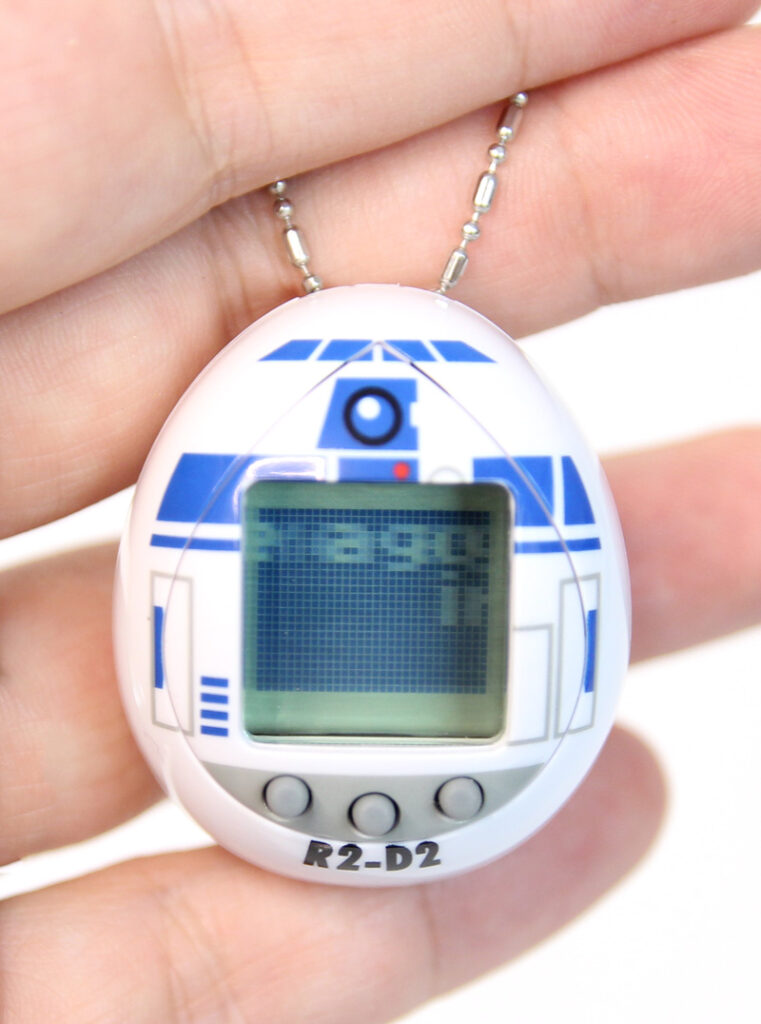 Welcome back to your childhood – but an epic version of it! If you're faced with a gadget-loving Star Wars fan, the R2-D2 Tamagotchi is the perfect under 20 gift choice! It's pretty much the "keep your pet alive" toy we grew up on, only you need to keep R2-D2 clean and charged, of course. He's a robot, he doesn't eat!
It features 19 skills to learn and seven mini games to play. The key chain goes right on your kid's back pack and it's the perfect little travel toy for your 9 year old.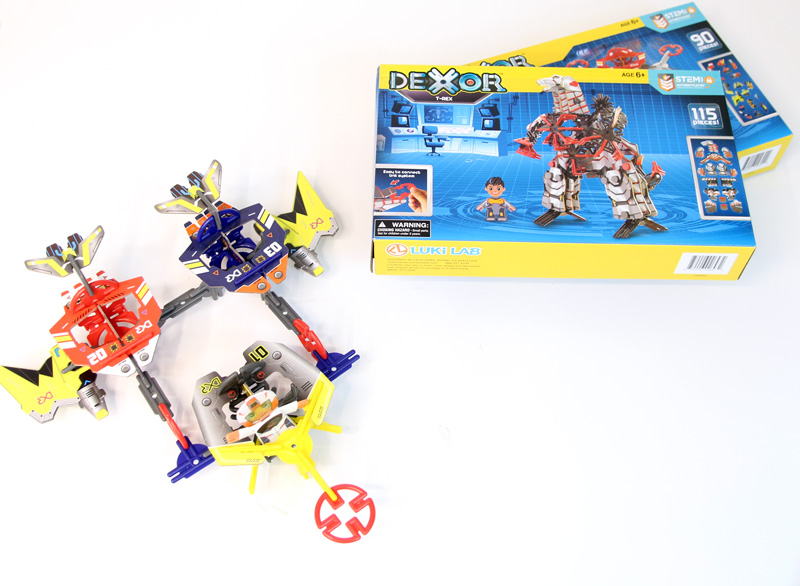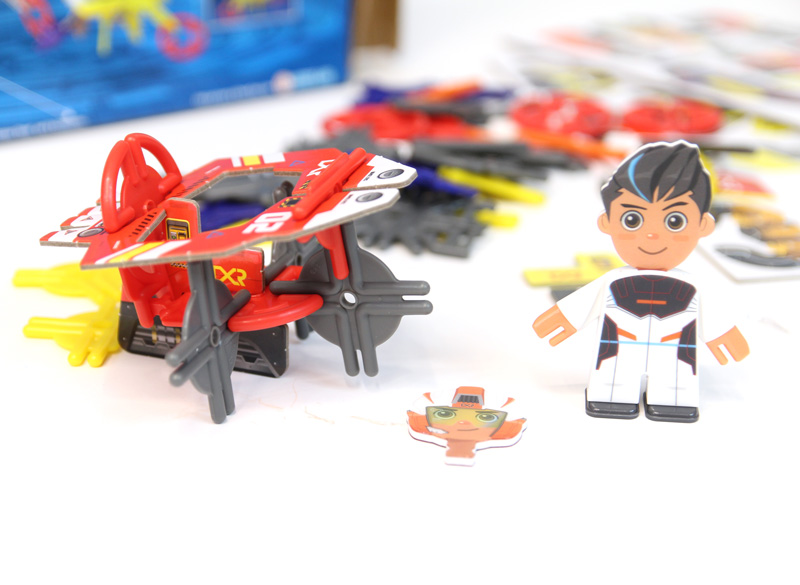 We love discovering new STEM building toys, but they can be pricey! Luki Lab's action-focused Dexor kits are the perfect price point for holiday and birthday gifting. They are simple to get the hang of, with a very straightforward interlocking system.
The builds are really fun. In the Mini Jets kit, you can build three mini jets that can connect. A flat figure (the character Derek/Dexor) adds more play value.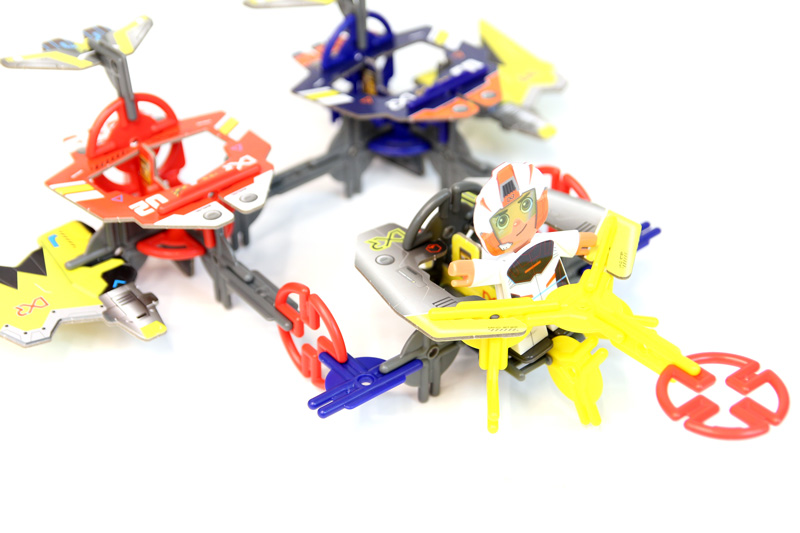 Along with the plastic connectors, there are detailed paperboard prints to make up major components of your build.
Larger builds like the T-rex are super fun as well! The pieces on all Dexor sets are interchangeable so you can combine the sets and expand your play.
Smart Games IQ Stixx and IQ Six Pro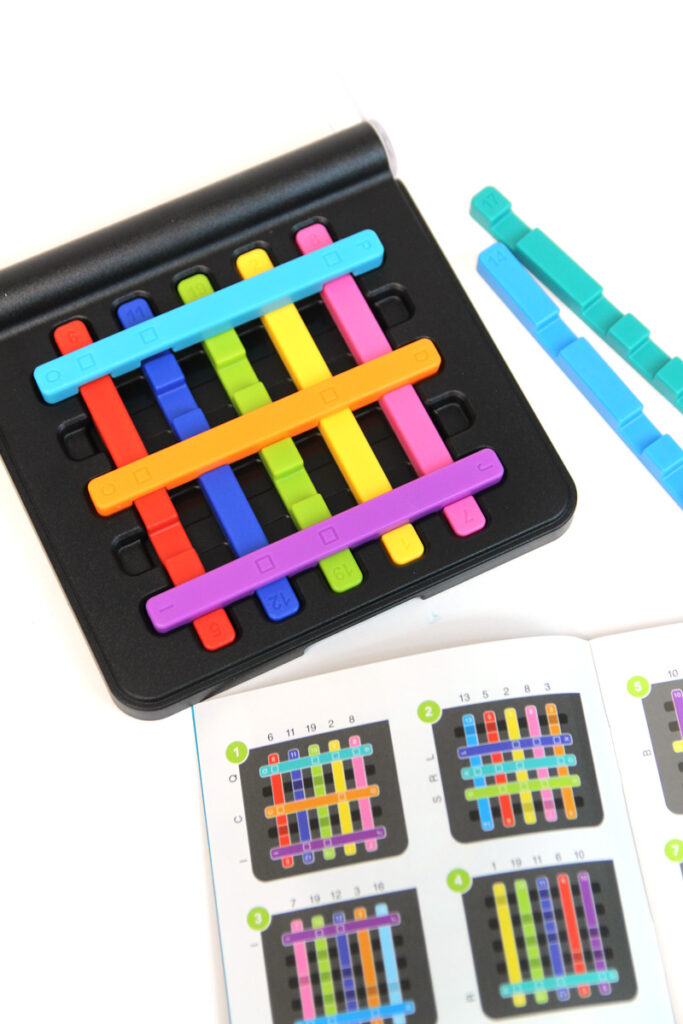 Two brothers close in age does not mean that they coordinate their game play! That's why we love Smart Games solo puzzle games. Not only do they work the brain, but no collaboration is required. And yes, while we love when they get along, they do sometimes need personal space!
They're travel-friendly and fun through adulthood.
Smart Games IQ Stixx features sticks with grooves in very specific locations. The booklet features 120 different starting layouts and you need to figure out how to place the rest of the sticks so that they fit.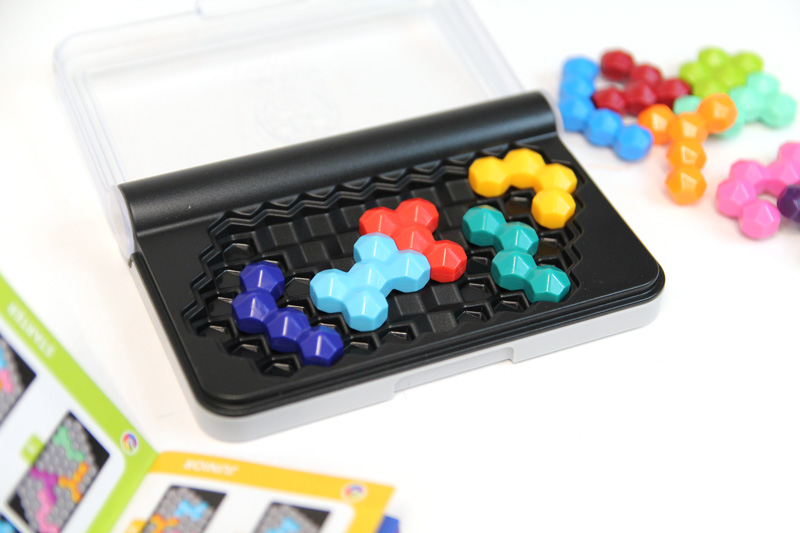 IQ Six Pro follows the same pattern, with 2D and 3D challenges. You need to either place all the pieces to fill the slots, or build a pyramid.
You can purchase on the Smart Games website and get a 15% discount with code holiday22.
Educational gifts to get a 9 year old boy
Kids can totally learn by mistake, making educational gifts COOL, not lame. These fun toys all teach something: whether it's coding, engineering, or other STEM skills. And they're all tried, tested and got a big stamp of approval from my kids.
Thames & Kosmos Code + Control Robo Dozr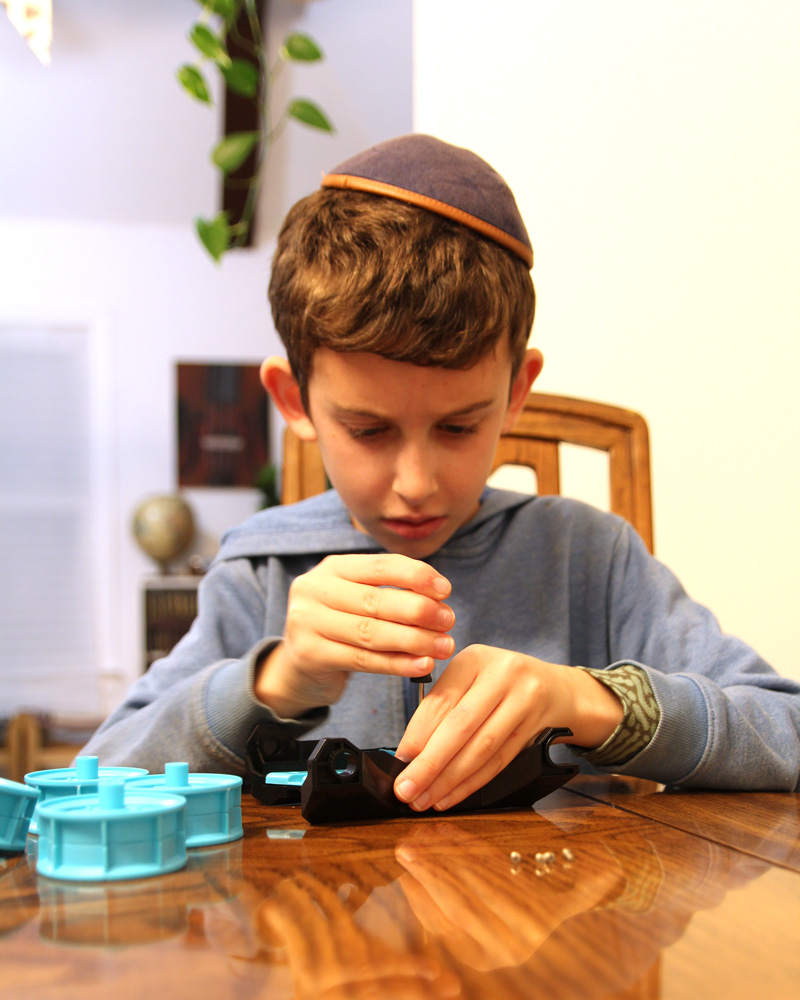 If you're looking for gifts to get a 9 year old who loves to take things apart – and build new things, Thames & Kosmos makes the best STEM robotic kits! We have loved them for years, and M is a master at assembling them.
He enjoyed the Code + Control Robo Dozr – it's one of his favorites to date. Assembly was very straightforward. He was able to do it on his own, only asking me to hold things a couple of times when he needed an extra set of hands. This is a very involved building kit, and the assembly is a major part of the play value.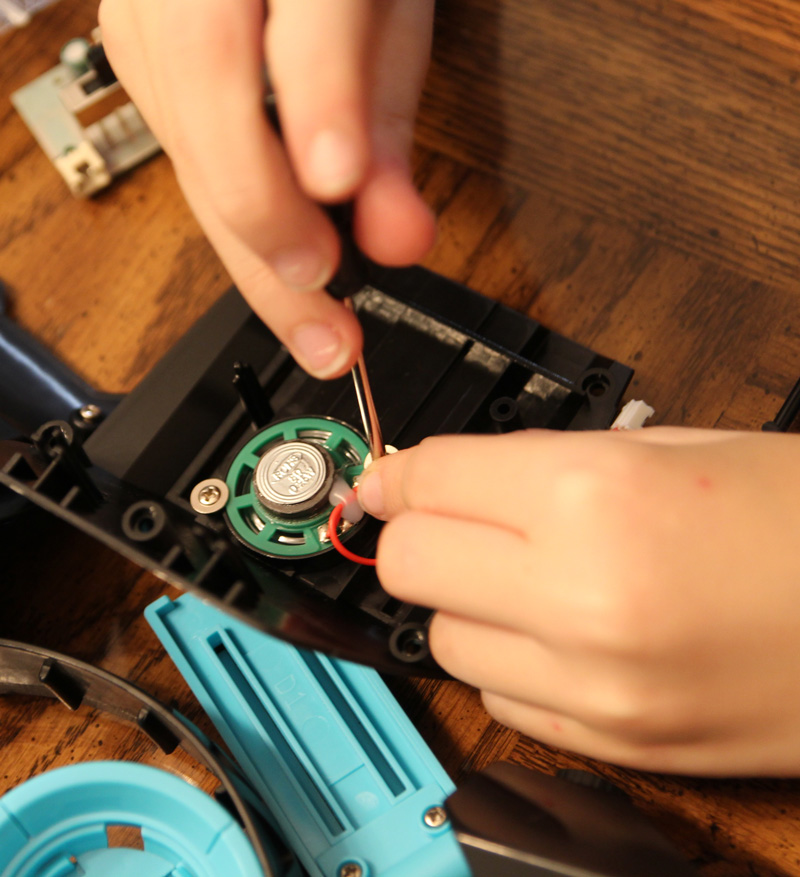 The manual is kid-friendly and easy for M to follow along in We also love the additional education
However, it doesn't end there. When you're done building, you're left with a really cool programmable RC car! And it's all on the control – no device needed for this one.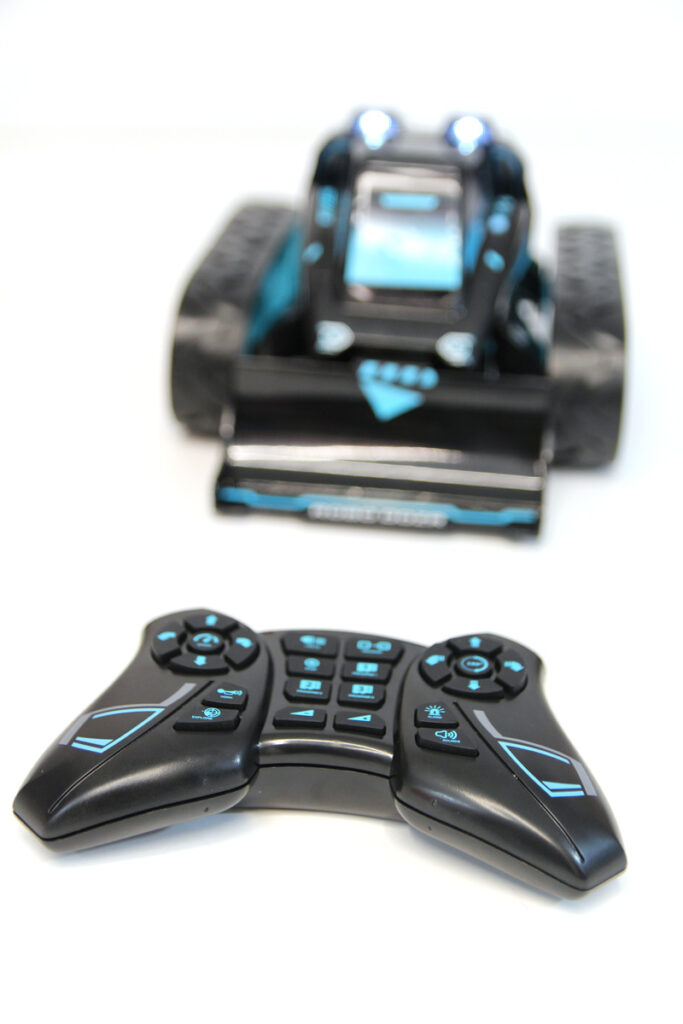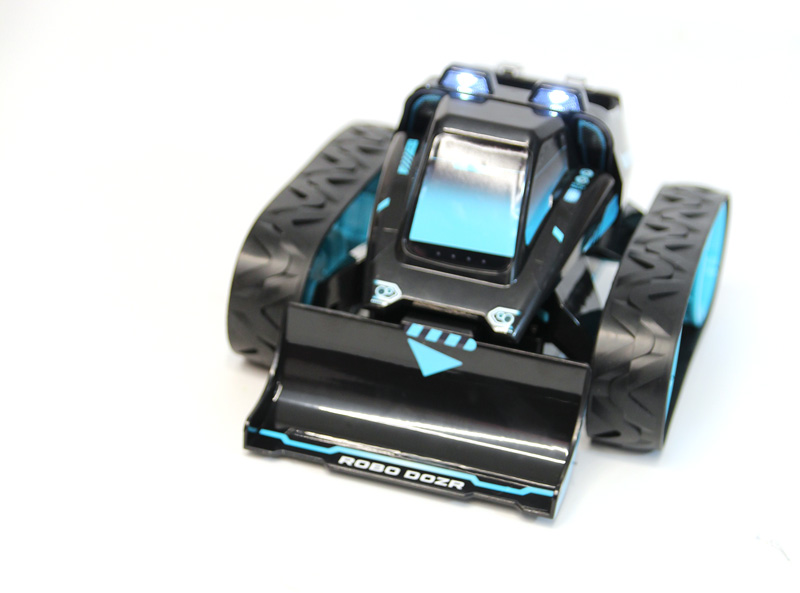 You can either use it as you would a traditional RC, or code it with sequences. The Robo Dozr features, lights, sounds, and everything your nine year old loves in a new toy!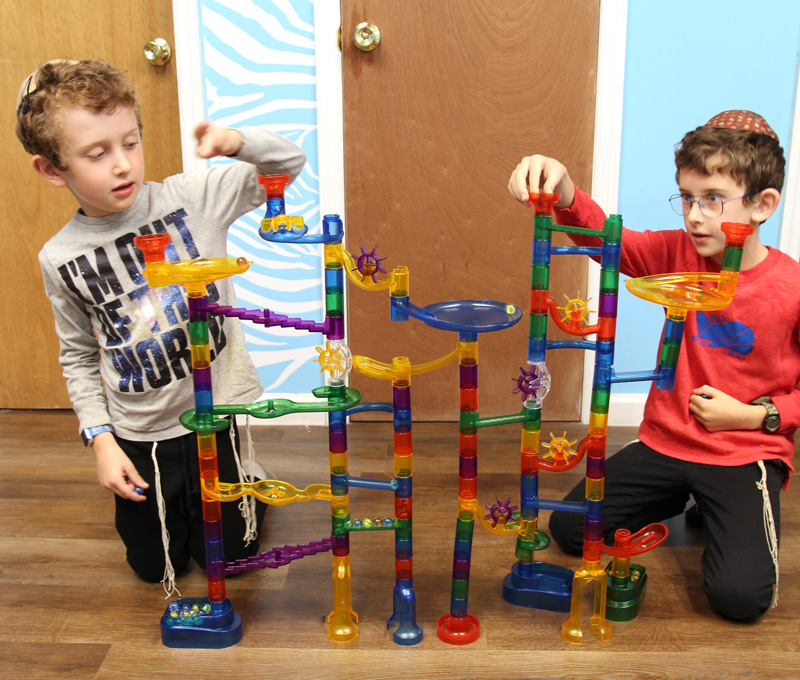 We've seen our fair share of marble runs over the years, but Creative QT's is not only huge, it also comes with all. the. marbles. The kids were able to drop them down the chutes by the handful! It comes with 50 of them!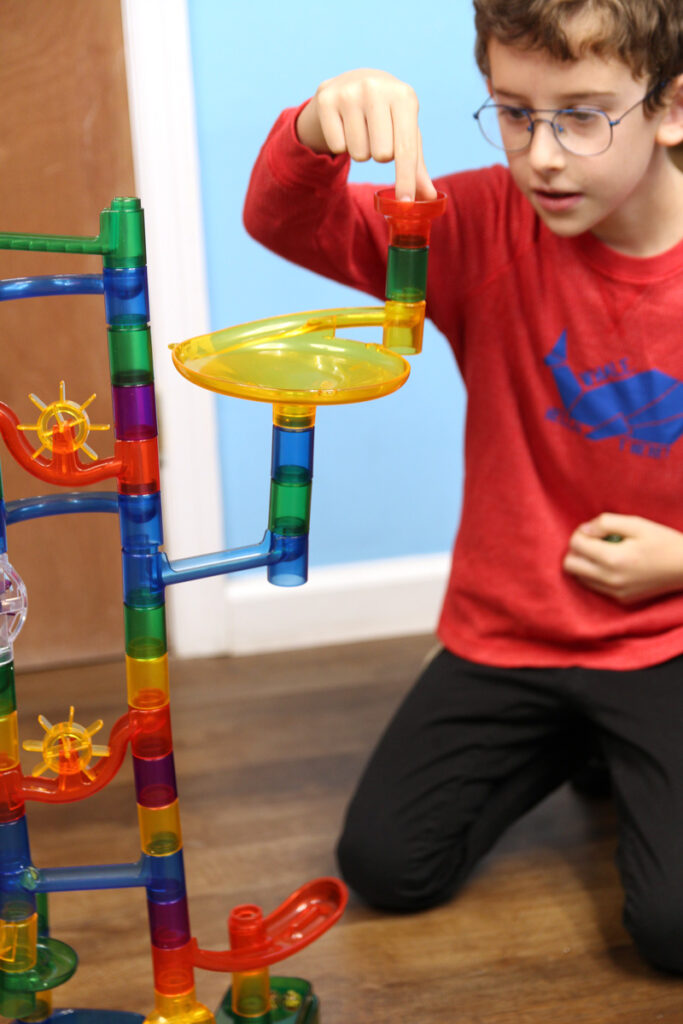 Full of action pieces and multiple starting and ending points, there are loads of ways kids can build this, all while learning STEM basics – accidentally! Start with the starter set and then expand on it… We love that it's the right size for toddler play and that it can be dismantled and reassembled a little differently each time.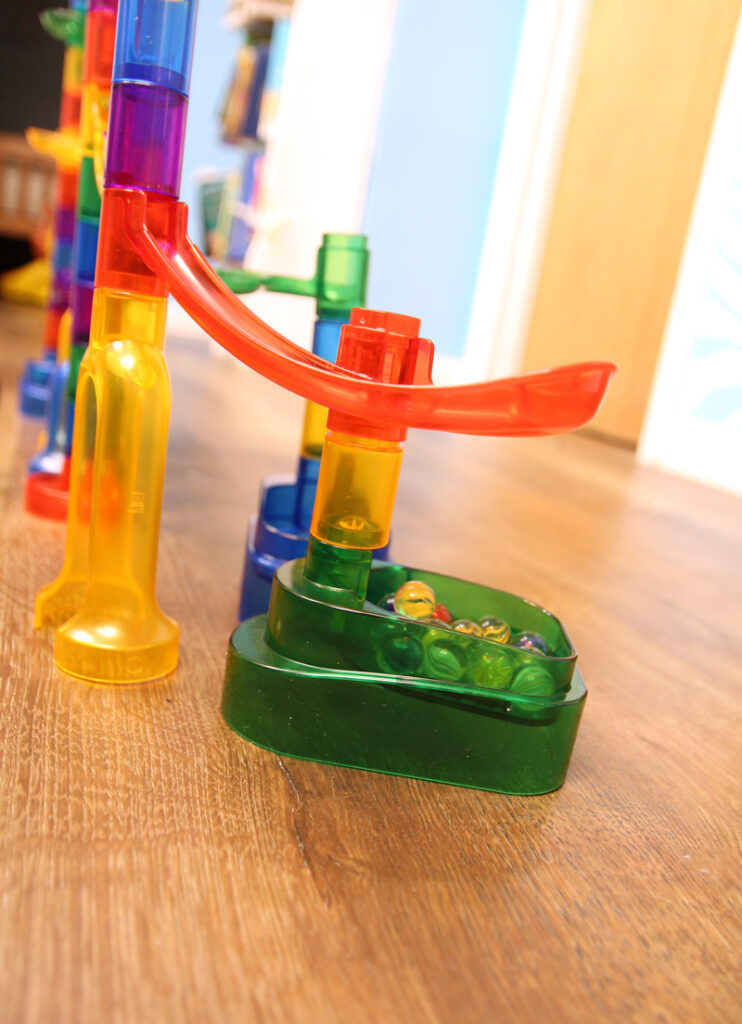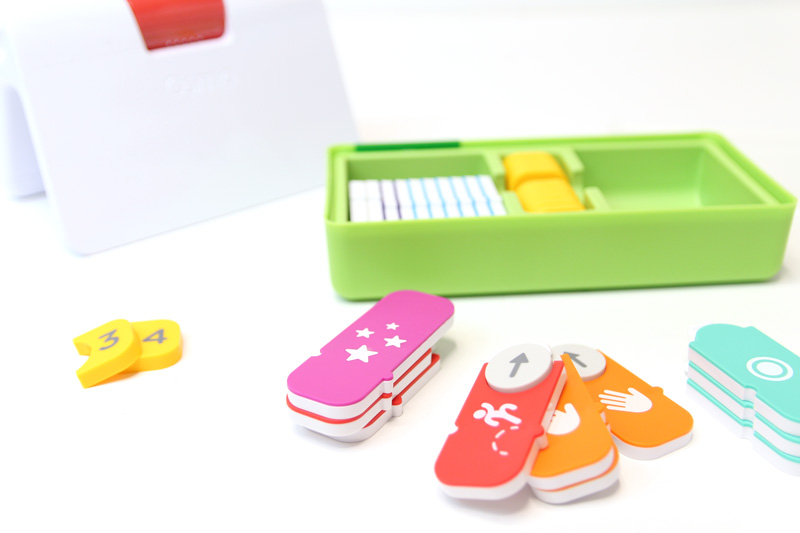 If you're not yet an Osmo family, you'll want to put that emphasis on the yet.
Kids will want their screen time – it's one of the inevitable facts of life. But there are so many opportunities for learning with devices. One of my favorites is the Osmo system. You get a tablet stand and reflective piece that positions your device and angles your camera just so that it can read what's on the table in front of the device. The app interacts with and "understands" the pieces it reads through the camera.
That way your child doesn't need to have their nose in their tablet the whole time. They can do, manipulate, and interact in a more authentic manner. And the kids think it's the coolest thing!
Each kit's pieces comes neatly packed in its own storage case.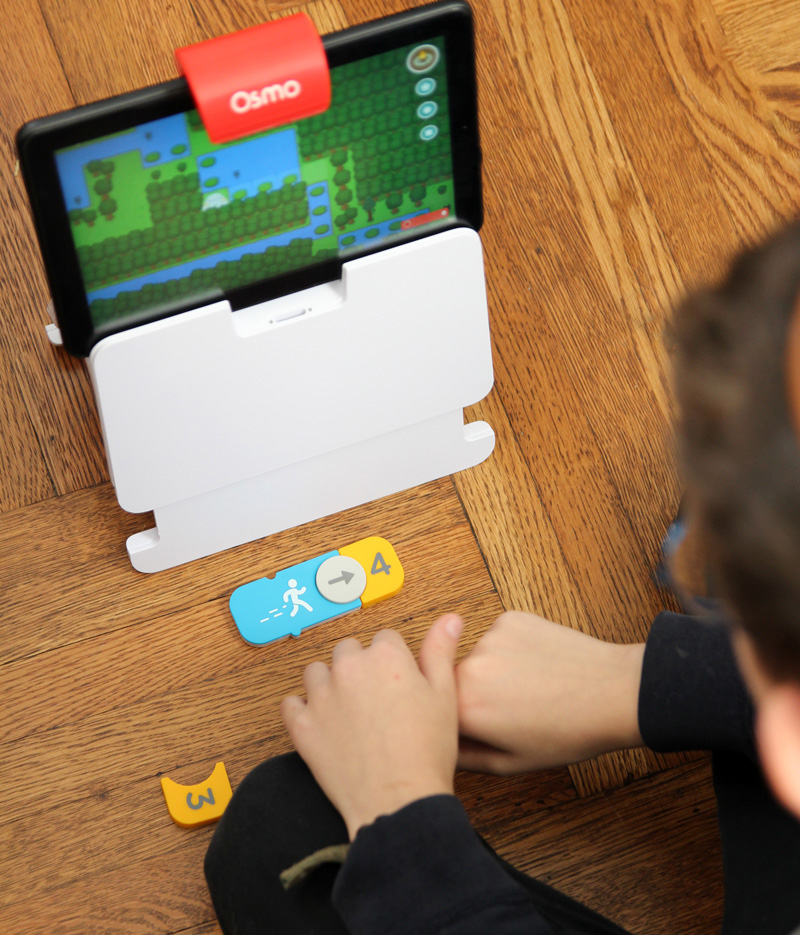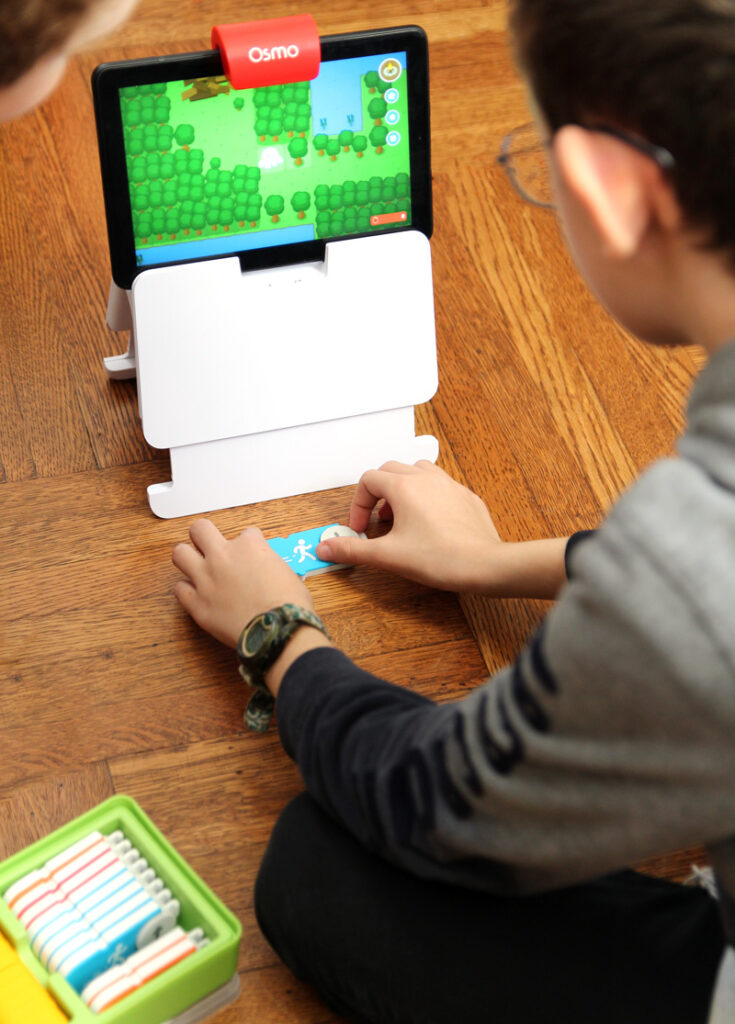 The Osmo Coding Starter Kit (starter because it comes with the basic stand/camera reflector) features coding tiles that your child can use to give cues within the game. Three compatible apps (which don't cost extra) are at three different levels, extending the play.
It's fabulous for the child who hasn't started with coding yet and wants to know how his – or her -gadgets work! This is one of my favorite gifts to get a 9 year old boy!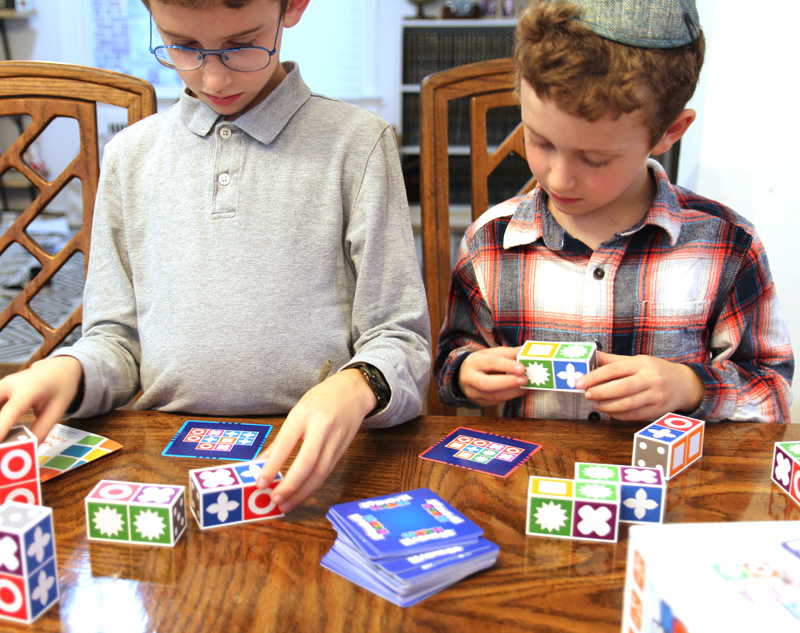 Once again, kids totally miss out on the fact that they're learning as they play, with FoxMind's Match Madness game. This one has become a play date favorite – friends go right to our shelf to pull it out!
The goal is to line up the foam pieces so that the pattern matches that on your card. Kids build dexterity and practice pattern recognition as they scramble to get it right.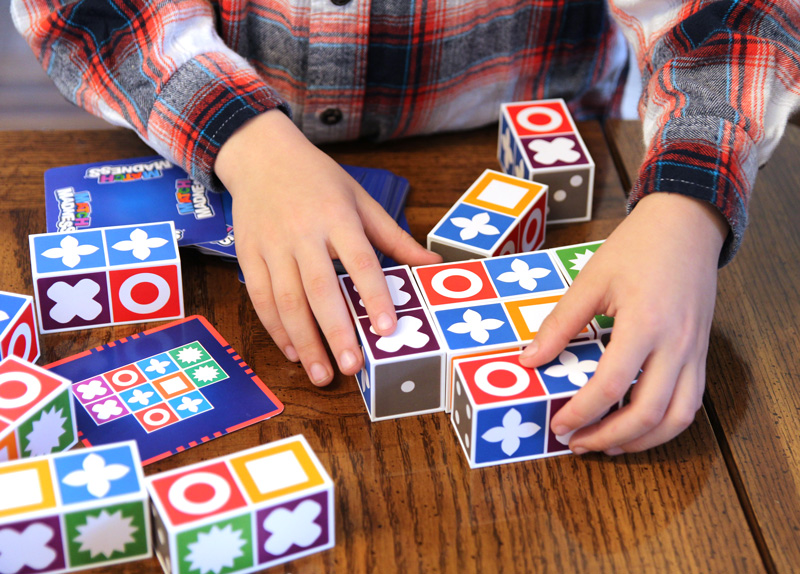 The bright colors and fun shapes really appeal to kids at this age level. The challenge is quite intense due to the fact that each piece has four directions, so you need to keep looking for the exact way to match it.
The real way to play is to give every player five blocks, and compete to match up one card. However, they've made up their own spinoffs, as it's a truly open-ended game. They play with all blocks in the center, with each person completing their own cards, or however they feel like doing it that day.
Gift ideas for 9 year old boy who has everything
If you need gifts ideas for a 9 year old boy who has everything, I feel for you. What do you get the kid who already has everything? Here are some items that are either unique gadgets, supplement a cooler gadget (that the kid probably already has), build on an existing collection, or is a consumable activity that you can always use more of.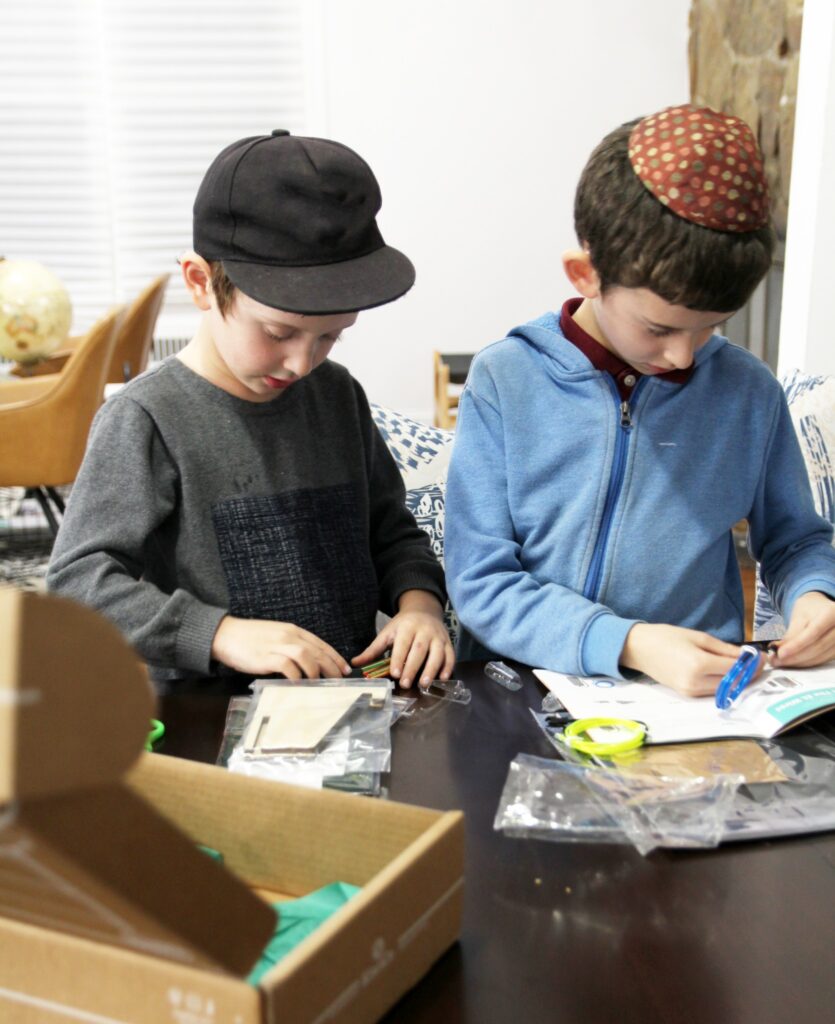 Did I mention that my 9 year old loves things that "work"? There's a reason that Tinker Crate is one of our favorites of all time.
In the kit pictures, M creates a neon sign for his room.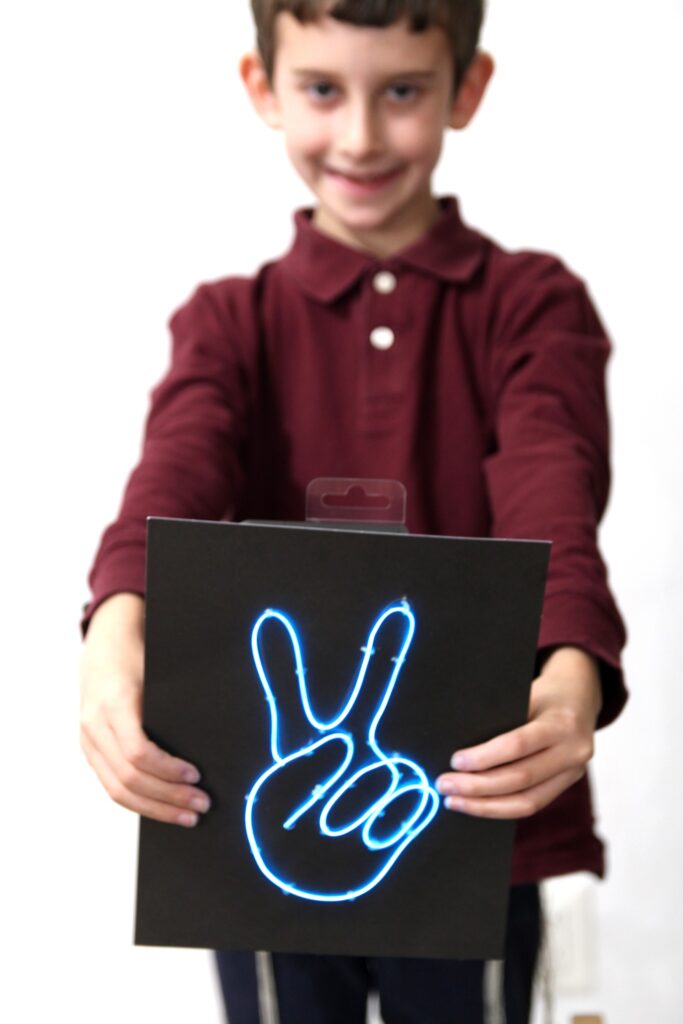 When you have a kid who has everything, consumables are a great option. Tinker crate can be ordered to arrive every month and will excite them anew each time. It's not another thing just to have hanging around – it's something to do!
Nickelodeon Kart Racers 3: Slime Speedway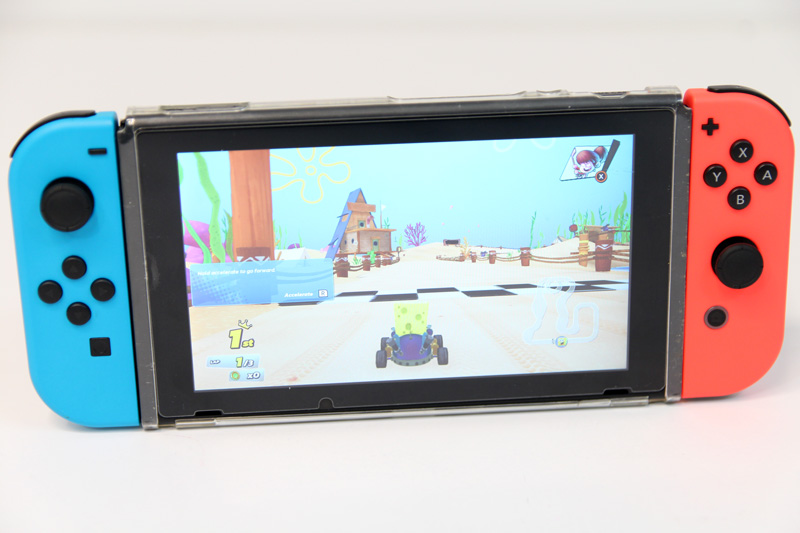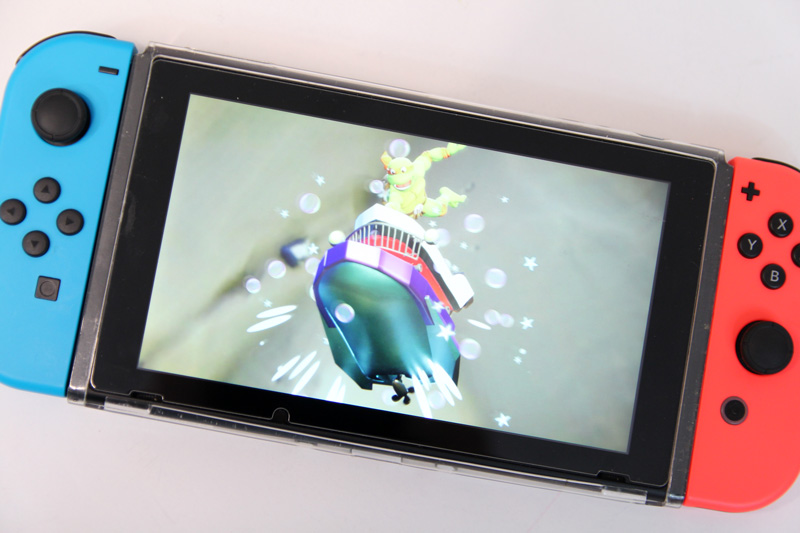 If you've got a 9 year old who has everything, why not get something to go with one of his favorite gadgets?
One of the hot games this holiday season, Nickelodeon Kart Racers 3 allows your child to race their favorite characters in an action packed game. It features Nickelodeon shows such as SpongeBob SquarePants, Teenage Mutant Ninja Turtles, Avatar: The Last Airbender and more. Play with up to four players locally or twelve online.
Geomag Mechanics Challenge Strike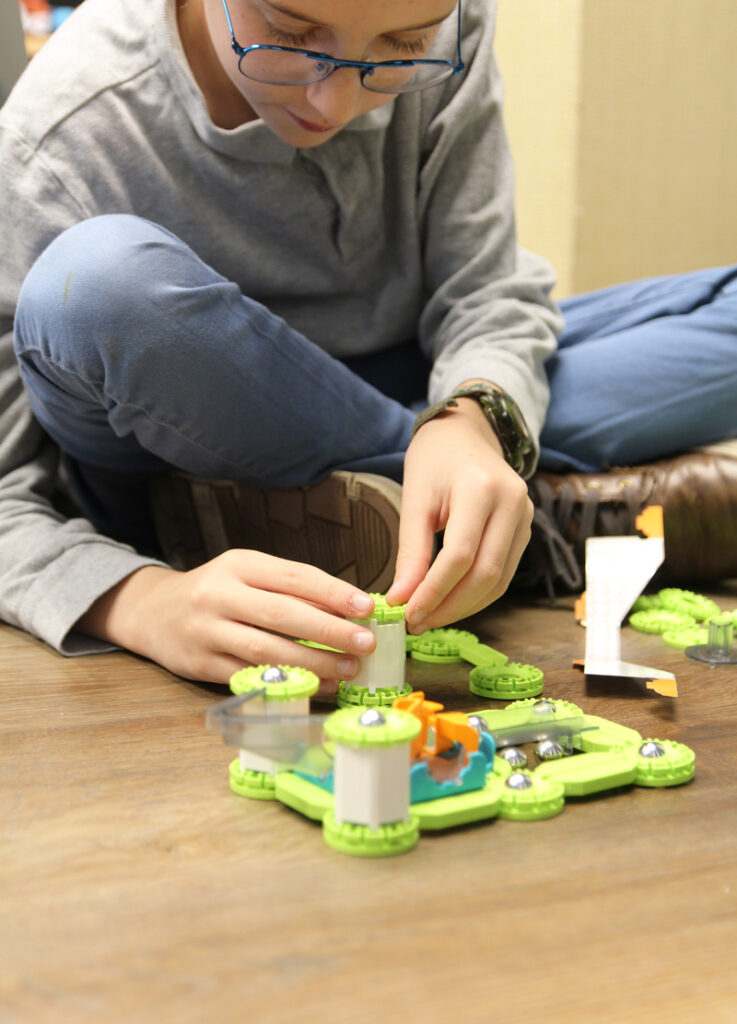 Another favorite that you may have seen in this space, Geomag is the type of toy that you can constantly expand on! M loves building their "machines".
These low tech cause-and-effect builds are made from plastic interlocking components, magnetic connectors, and metal (not magnetic) balls.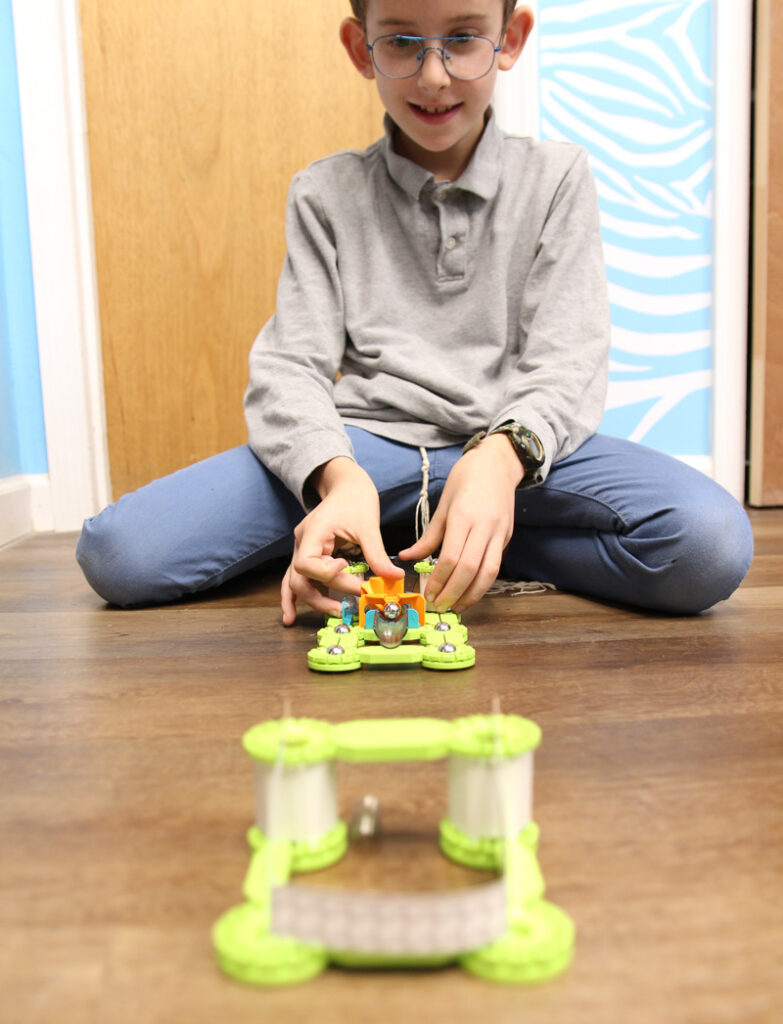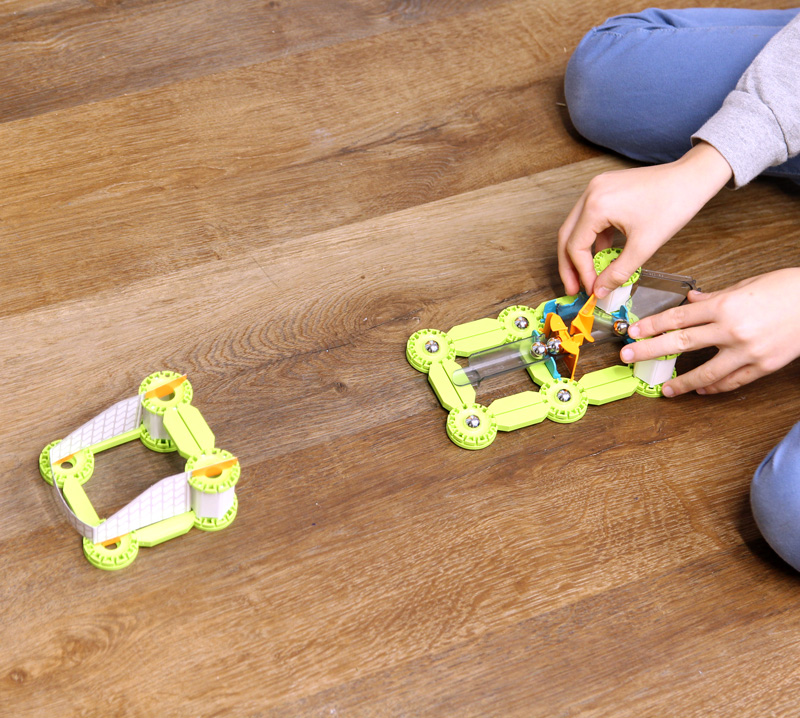 In the smaller Mechanics Challenge Goal set, you build a magnetic cannon and a goal. It's not just about building it – it's fun to play with when you're done too!
This game is a fabulous way to teach about the forces that you don't see – but you see the affects of: magnetism and gravity. But, again, the kids don't need to know you're teaching!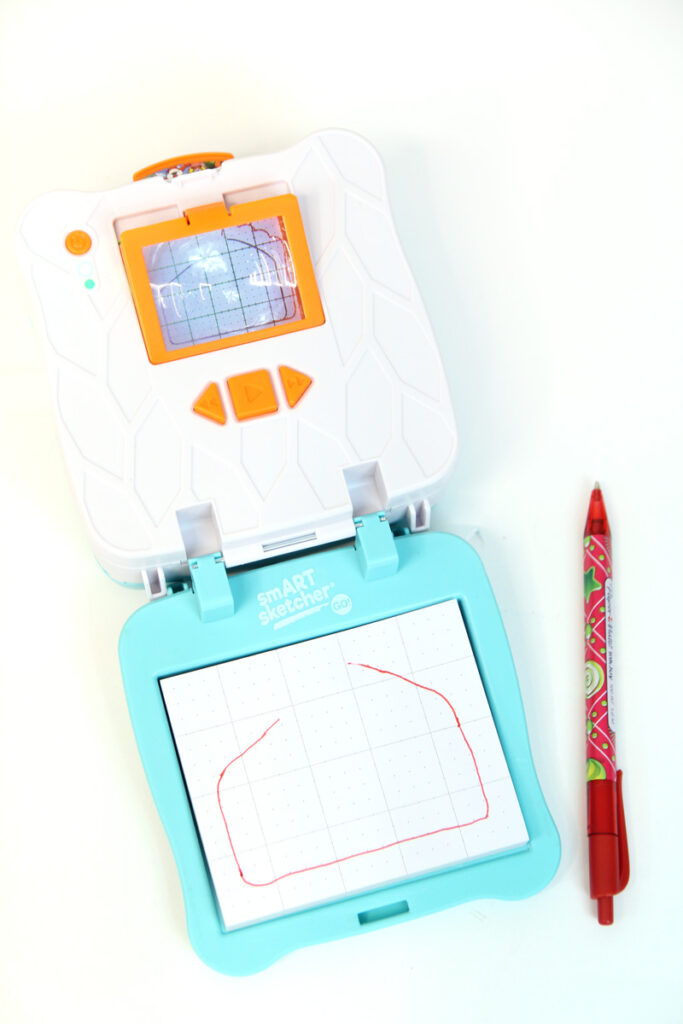 As long time smART Sketcher 2.0 fans, we were so excited to see the new travel version: the smART Sketcher Go! While the smART Sketcher 2.0 is a projector, this one has you do more of the work on your own – which can be a good thing!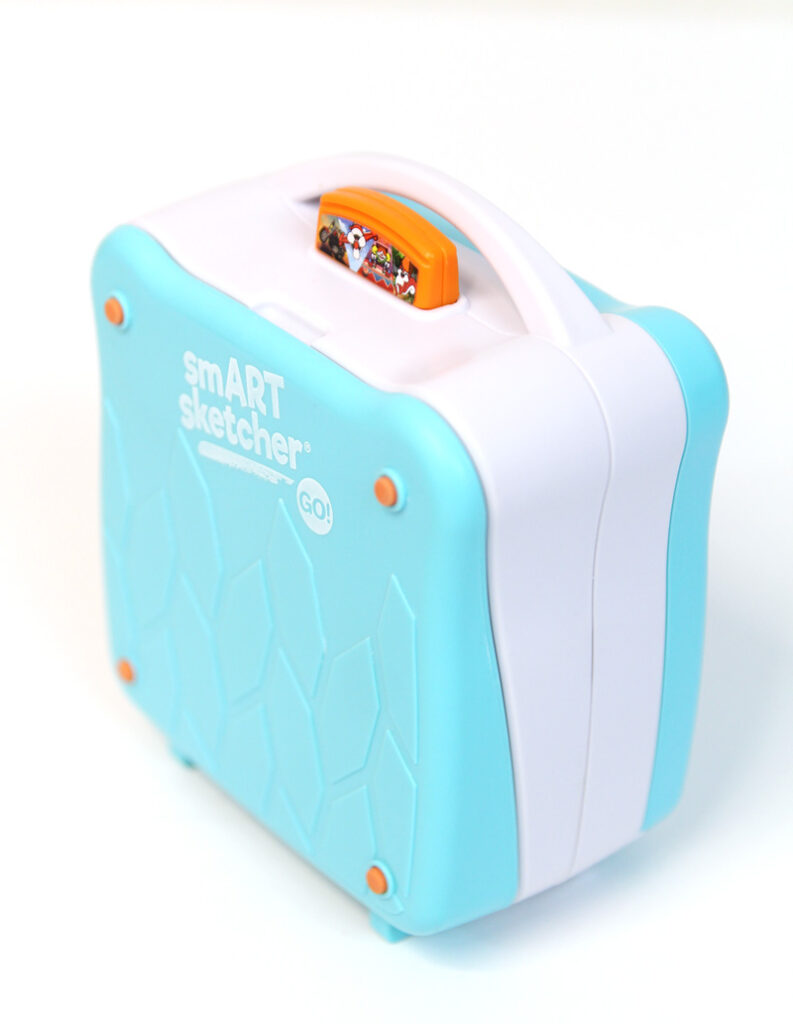 While M is NOT an artsy kid, he loves gadgets so this is something that really appealed to him. And since he needs more practice for fluency in writing, this is a fabulous way to practice. The act of carefully drawing out the images builds those same skills in a more fun and fabulous way.
You can use the same cartridges as you've been using with the smART Sketcher 2.0 to expand the devices capabilities.
Coupon: get $5 off with code MOMSANDCRAFTERS
Non-toy Gifts to get a 9 year old boy
At this stage, non-toy gifts can actually be pretty darn cool. You just need to know what the kid likes. Here are some non toy gifts to get a 9 year old boy that are totally cool.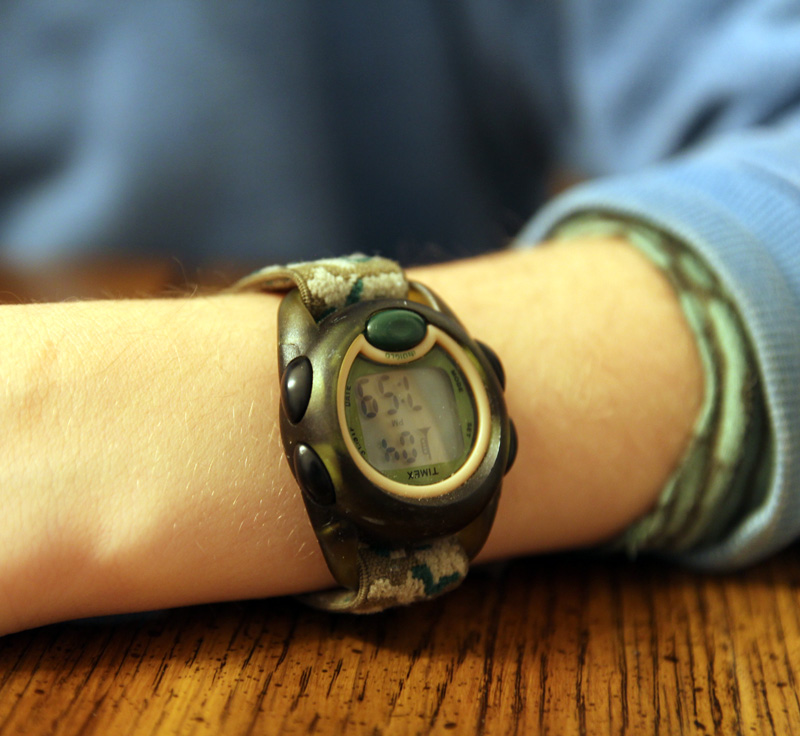 Which little guy doesn't feel incredibly smart with a timepiece on their wrist? We love Timex watches for a good, budget-friendly but decent quality watch for kids.
Let them personalize their bedrooms to their interests! Some thought starters: favorite games, movies, athletes… or just opt for something motivational or artsy!
Books
As kids get older, we tend to lean into gifting books as gifts more. I started picking up copies of Calvin & Hobbes for friends' birthdays and requesting Garfield from grandparents who ask what to buy. Kids can read these again and again, they FEEL like a toy-type gift, and they're not very clutter-creating.
Some ideas:
What are your favorite gifts to get a 9 year old boy? Comment below!