This travel toy for toddlers has been compensated by Collective Bias, Inc. and Walmart Family Mobile. All opinions are mine alone. #Tips4Trips #CollectiveBias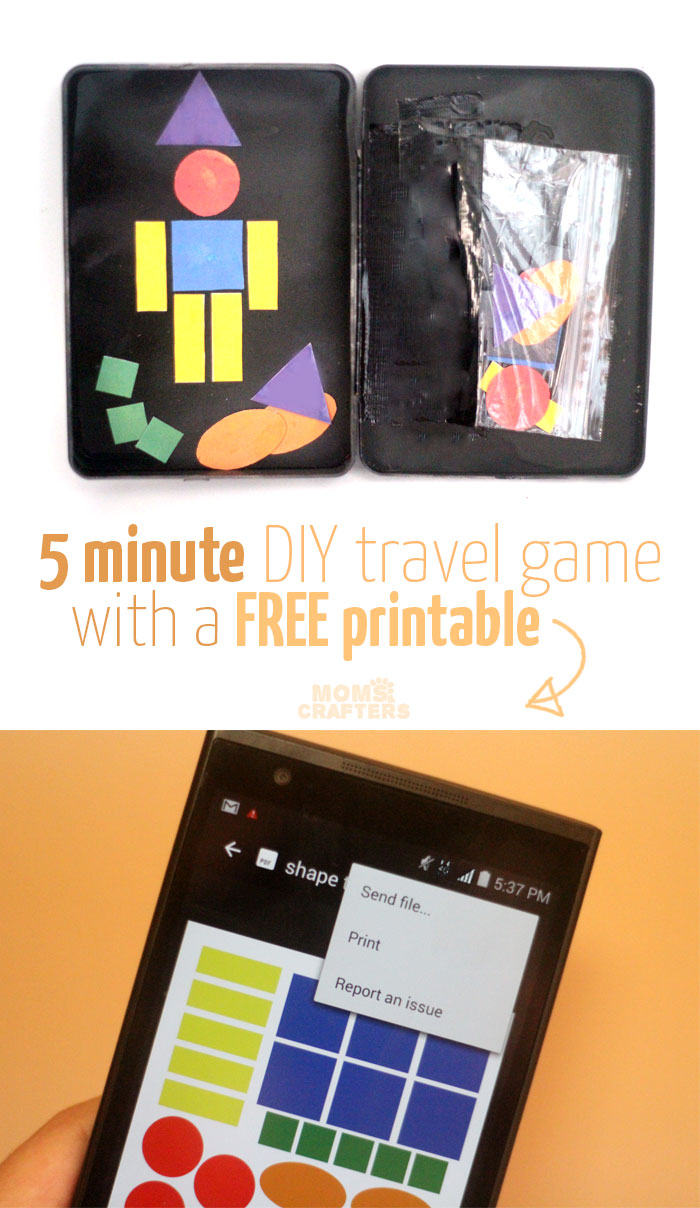 Ever plan a trip and realize at the last minute that you don't have enough entertainment? I know with M, it's super important to have plenty to keep him busy on road trips. It's the whole difference between a peaceful trip, and one with an irritable toddler.
This DIY travel toy for toddlers is perfect for last minute! It uses things you likely have handy, and includes a printable you can print out at home – so that you can truly make it the day before you go.
When I'm about to make a big trip, I don't usually have time to look around for things for my toddler to do. I like to make use of my phone and mobile data while on errands and taking care of the last minute details. My husband drives, and I take care of things that need to be done.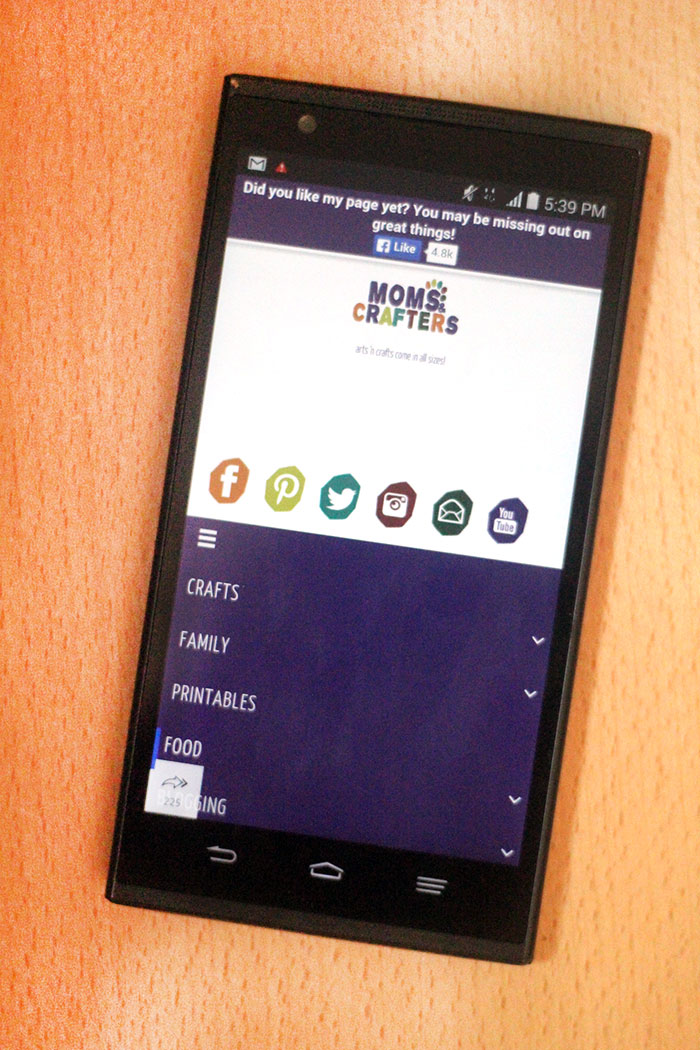 Walmart Family Mobile offers amazing rates, with unlimited data! Plus, you get the first 1GB at 4G LTE speeds, so that you can download the printables that come along with this, and print them straight from your phone. The ZTE ZMAX is an amazing, fast device with a huge screen that makes it easier to read blog posts such as this one. Mix that with the service that Walmart Family Mobile offers, and you can find your child's entertainment while doing your last-minute snack run. Plus, you'll still have some money left over for your trip because of their amazing rates. Walmart Family Mobile service is $29.88 a month for the first line on the Unlimited Talk, Text & Data service plan.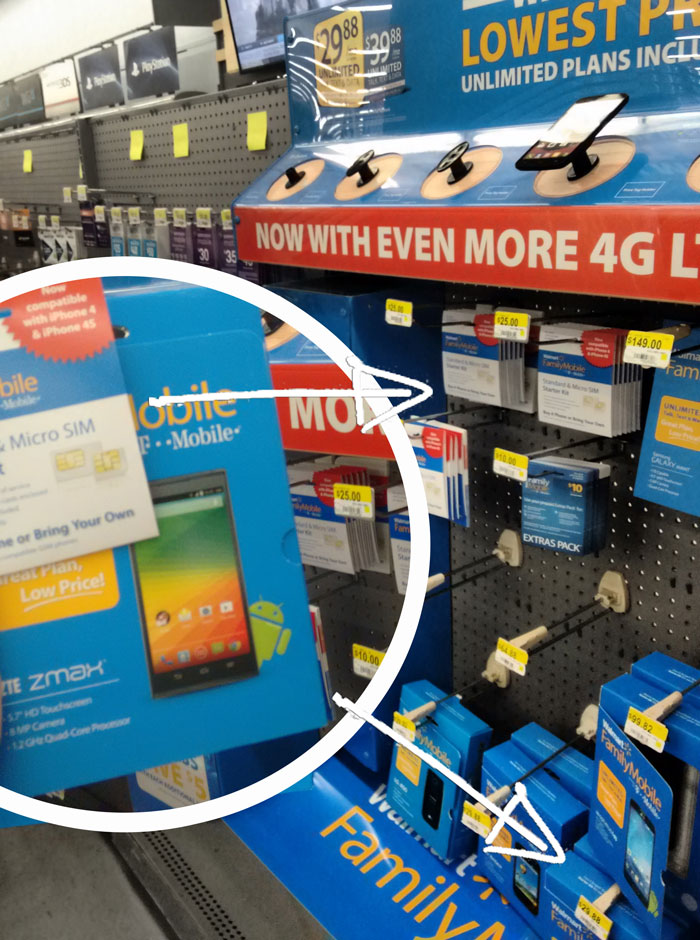 The Walmart Family Mobile plan is easy to sign up for – just look for where the no-contract phones are in your store. You'll find the amazing ZTE ZMAX phablet there too. Once you have your service, you'll be able to print these activities out for your toddler!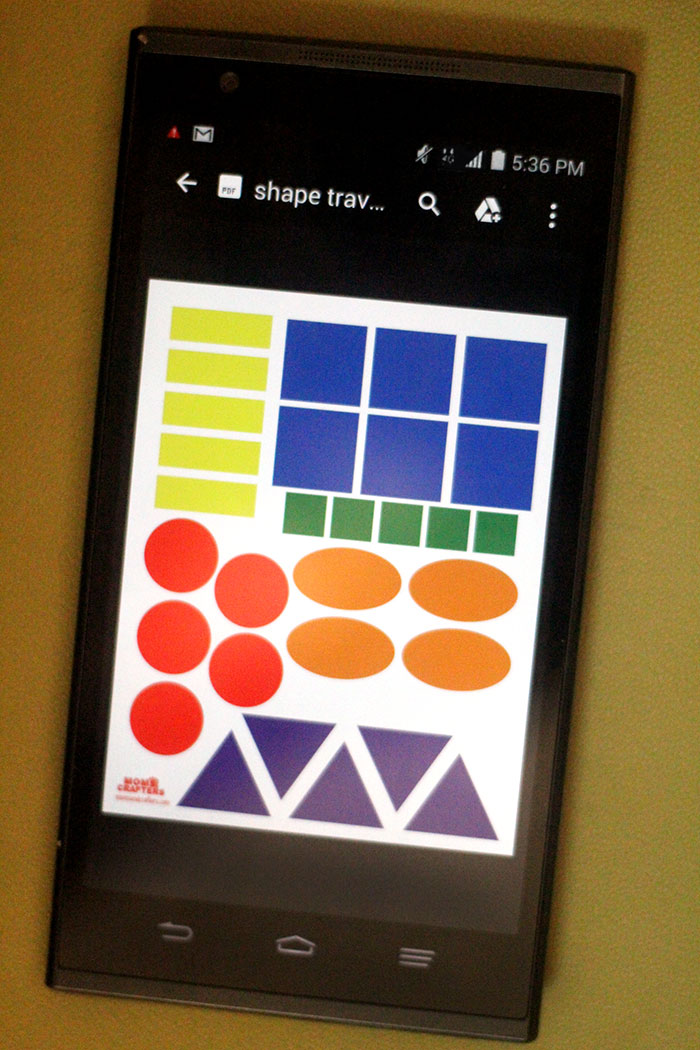 Practice shapes, colors, and patterns with this fun DIY travel toy for toddlers! Cut out the shapes, and make pictures and patterns. It's intended to be open-ended fun, but I added some structure too! I made a few pattern and picture cards that your toddler or preschooler can follow along with.
I made this into a travel game, in an actual travel tin. The magnetic shapes stick to the metal so that it's contained. M actually is obsessed with magnets, so I had that in mind when creating it. If you don't have time to glue the shapes to magnets, and you don't have a metal tin or sheet to use (think, a cookie sheet), you can simply print it on card stock and arrange it on a stiff surface.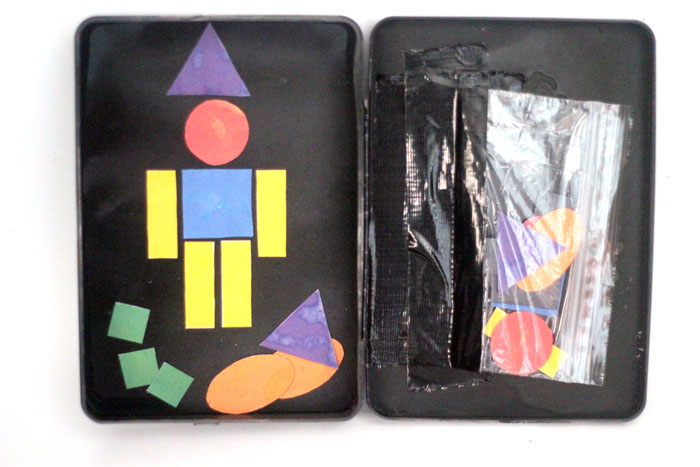 What you need to make a DIY travel toy for toddlers:
The shapes – print them out here.
Promotional magnets, or, if you don't have any, you can buy an 8.5×11 inch sheet that goes right into your printer.
Spreadable glue (decoupage glue works) and brush – if you are not printing directly onto the magnet.
A metal tin or cookie sheet.
A sandwich size zipper bag.
Duct tape
How to make a DIY travel toy for toddlers:
1. Glue your shapes onto the printed side of your promotional magnets. If you have a few small ones, you'll first need to cut it into smaller pieces and arrange it on the magnets.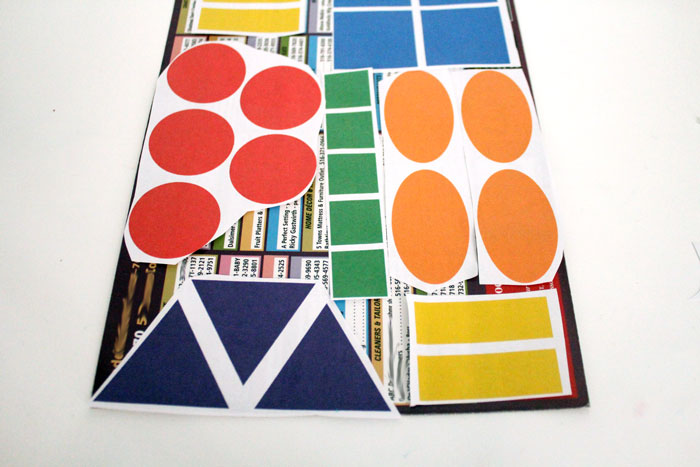 2. When it's dry, cut out your shapes. (I didn't make all of them – I left a few as spare).
3. Tape the zipper bag onto the top half of the tin (or on one side of the tin).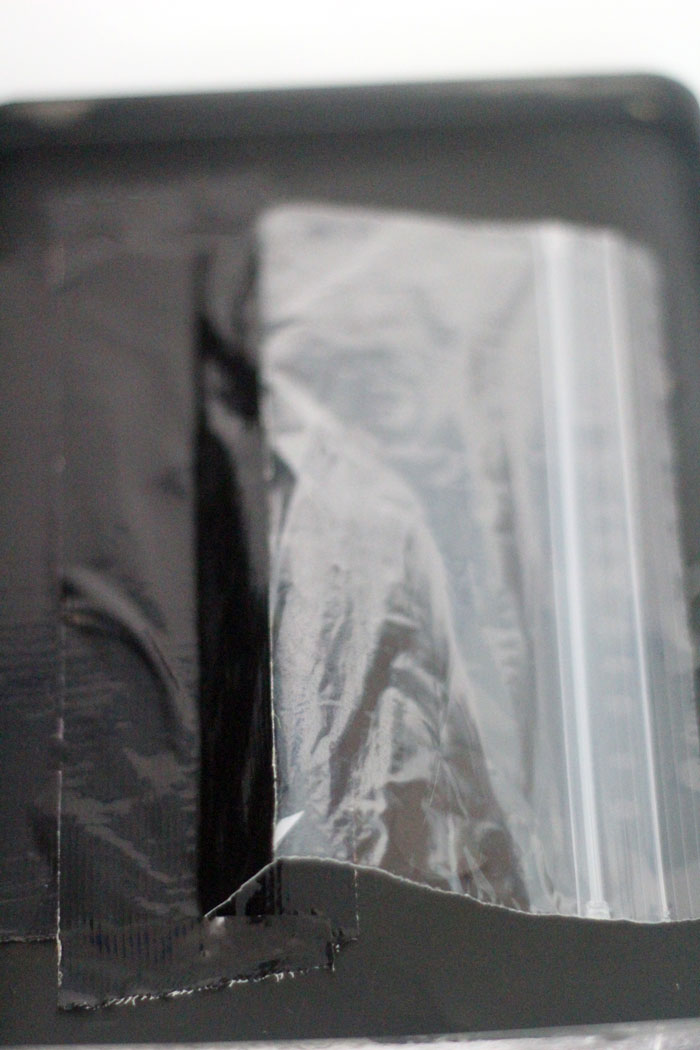 4. Cut out your cards. For the pattern cards: fold the page in half horizontally, and again horizontally, and cut along the folds. For the picture cards: Fold it in half in each direction, and cut on the folds.
5. Store the cards in the zipper bag and the pieces in the tin.
6. Depending on the level of your child, allow him or her to play with it. If your child is still very young, she can arrange the shapes and explore. A slightly older child can follow the patterns. If your child is able to, he can copy the pictures or even make his own.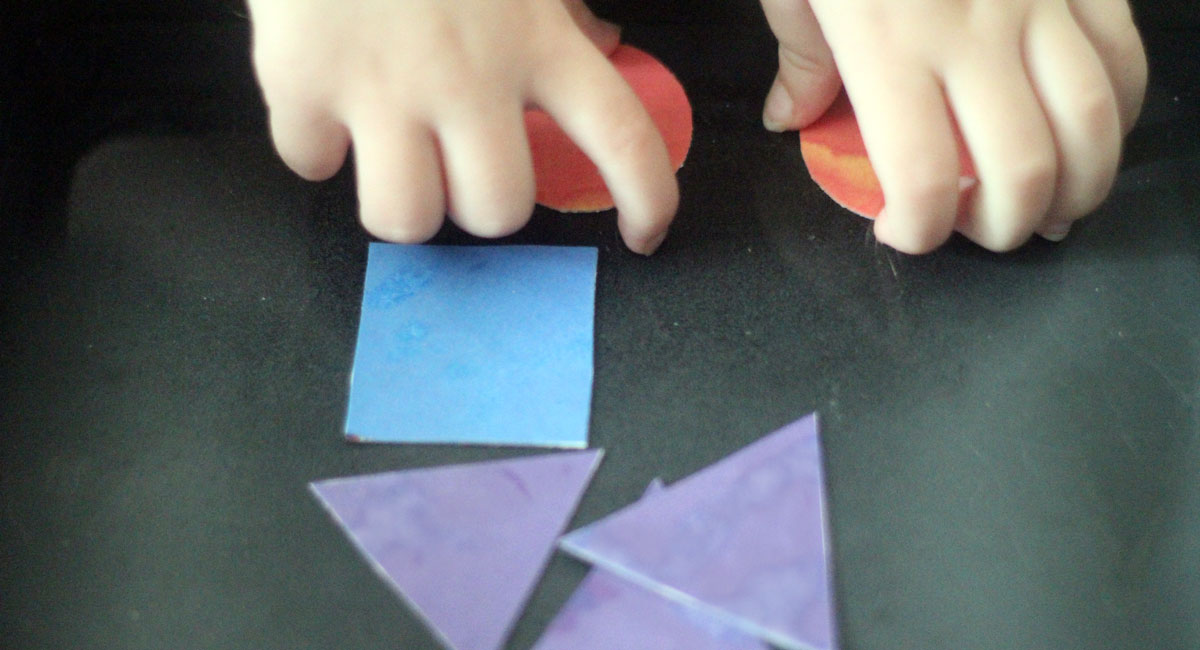 Since I sit with M on car rides, I'll be naming the shapes and colors with him, turning it into an extra learning experience. I even threw in a small/big comparison by making two sizes of squares!
While I really hope you make this last minute DIY travel toy for toddlers, you'll also find so many more ideas out there! You can just search Pinterest, and scour the web. There are so many ideas!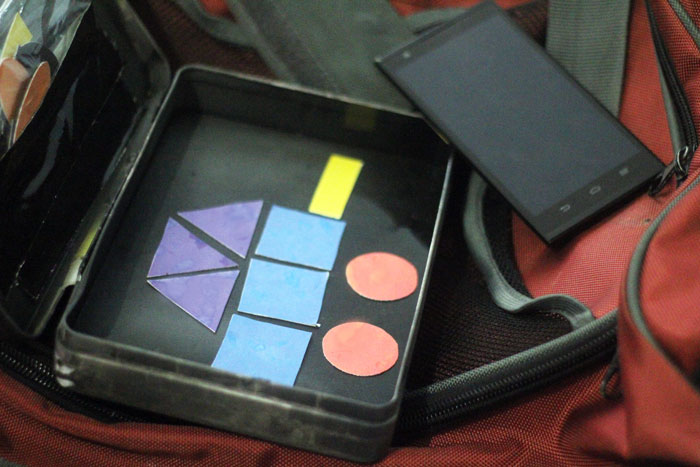 Walmart Family Mobile's high speeds at low rates will allow you to download some amazing printables from the many bloggers who put their best work out there fore free! Having a high end phone like the ZTE ZMAX at a low cost allows you to work efficiently and quickly, and to get everything done on the go. And you have plenty left over to…. well, actually go on your vacation!
Where will you be taking Walmart Family Mobile on vacation? Or did you already?
Downloads:
Disclaimer: All prices for phones and plans included in this post are accurate as of the date of posting; however, these prices are subject to change. Please refer to Walmart Family Mobile or your local Walmart for current pricing.