M is obsessed with magnets. I made these DIY car magnets to give him a little more to do with them! Disclosure: this post contains affiliate links.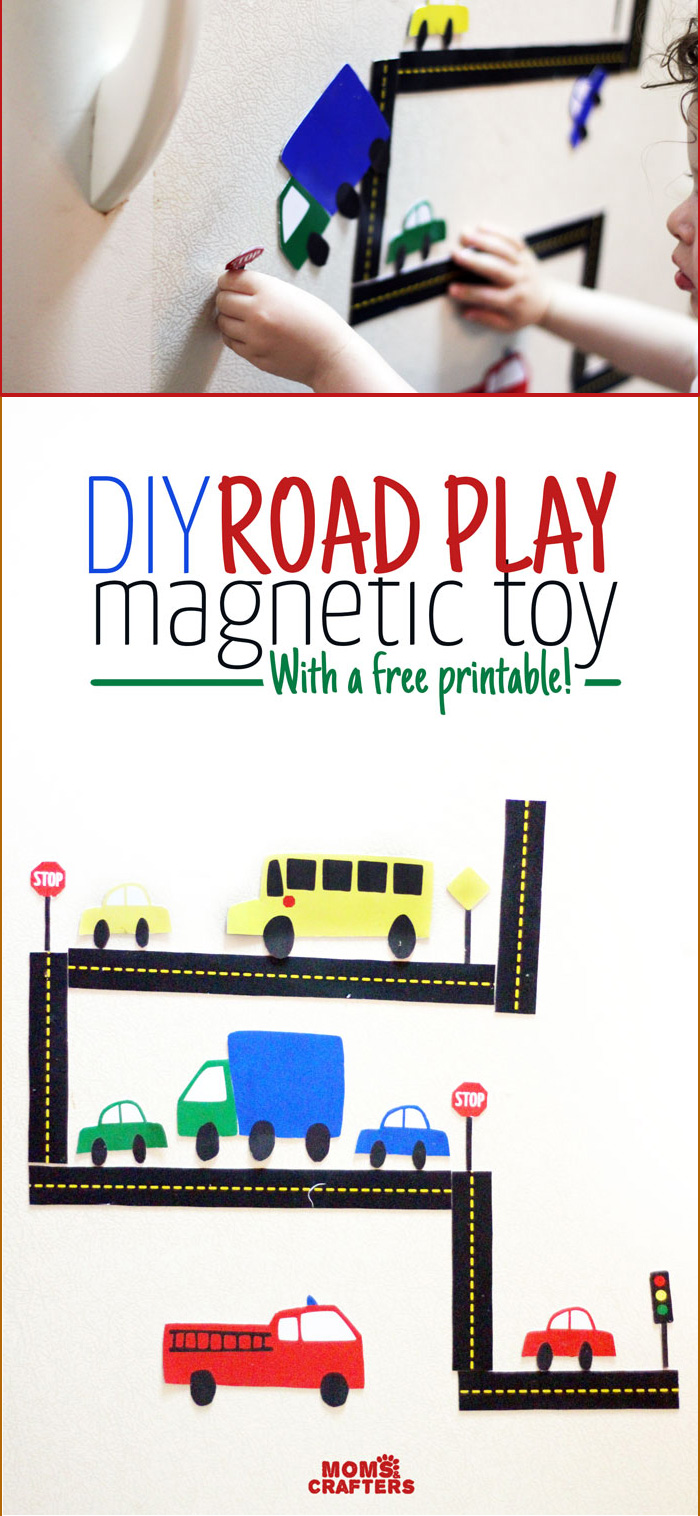 These magnets are a great activity for a wide range of ages – perfect for anyone who loves cars. My toddler is can't stop playing with them!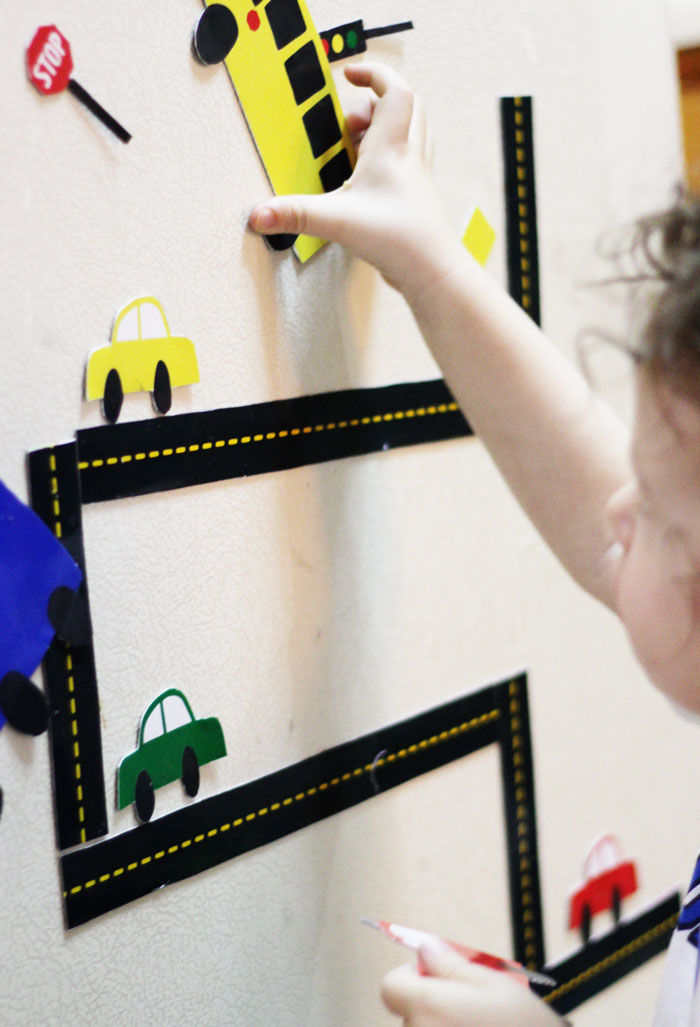 I included lots of cars, trucks, and roads. I did reserve some as "spare" but keep in mind that you can always come back and print extras! That's the cool thing about a craft that's so inexpensive and easy.
It's designed for my toddler, so I used very simple shapes and basic primary colors.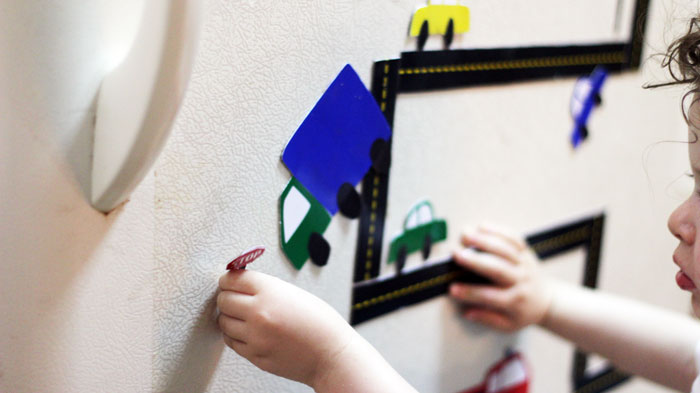 Update: a year and a half later, M messed these up and I'm printing it again! I'm loving that this is something that I can just print as I need it. Originally I had made these with promotional magnets and decoupage glue. This time I'm using magnet sheets, as the decouopage does not do a great job. It works but it's not as durable as I'd like it to be.
Watch the video to see them in action:
What you need to make DIY car magnets:
The printables files –> Enter your email address in the forms below and then check your inbox and spam folder for it! It comes in its own email, separate from the "Welcome" email.
[convertkit form=5124880]
A printer – I love my Epson printer!
A playful child (not available online…)
A refrigerator, oven side, washing machine, or (as in our case) all of the above.
Bonus! Due to the popularity of this post, I decided to add an optional train play add-on pack, you can purchase on Gumroad here. I kept the price super low so that everyone can afford it.
How to make DIY car magnets:
Print out the cars and roads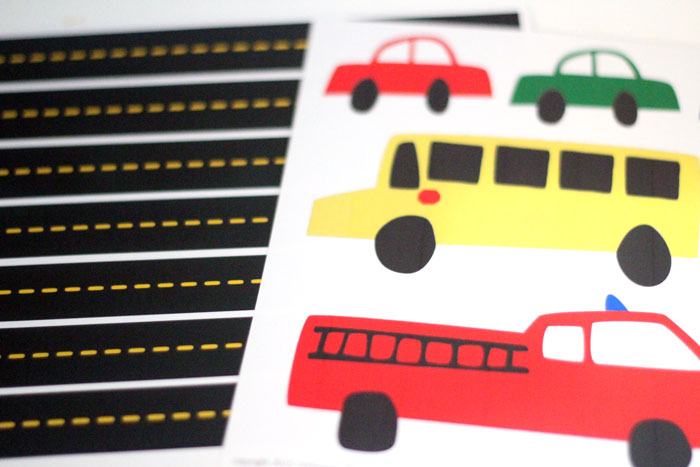 Cut out your cars, trucks, roads, and signs!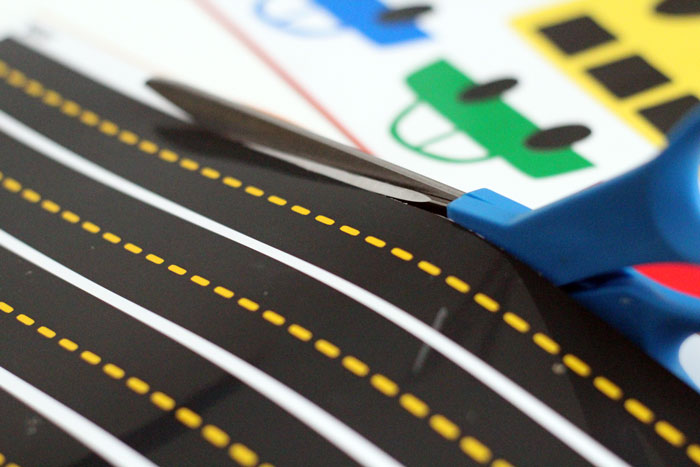 I left some of the roads as a spare, and cut some in half to make shorter roads.
Time to allow your child to use his or her imagination!
M has so much fun playing with these on the fridge. Alternatively, you can use it on a metal cookie sheet as a "busy tray" or on any metal surface.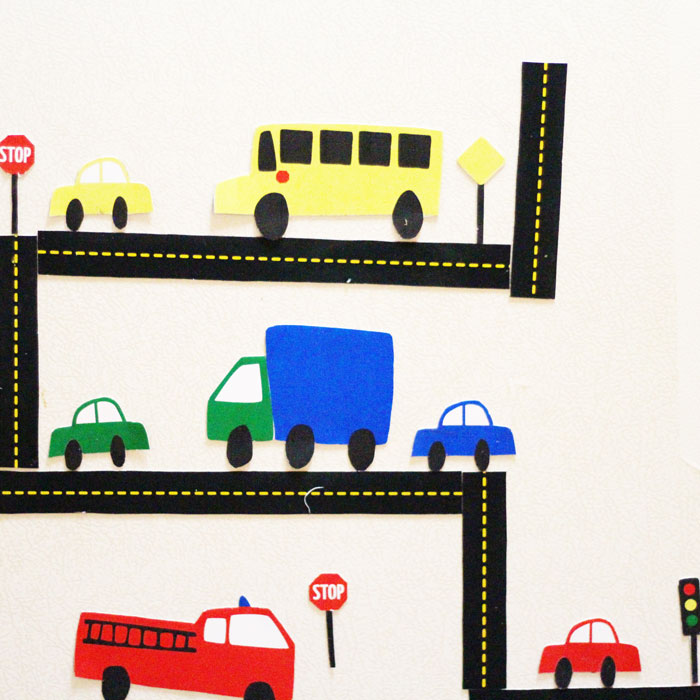 It's amazing how a toy that's so inexpensive, and quick to make can entertain him for so much longer than some of his expensive toys. Children are sometimes easier to please than we might think…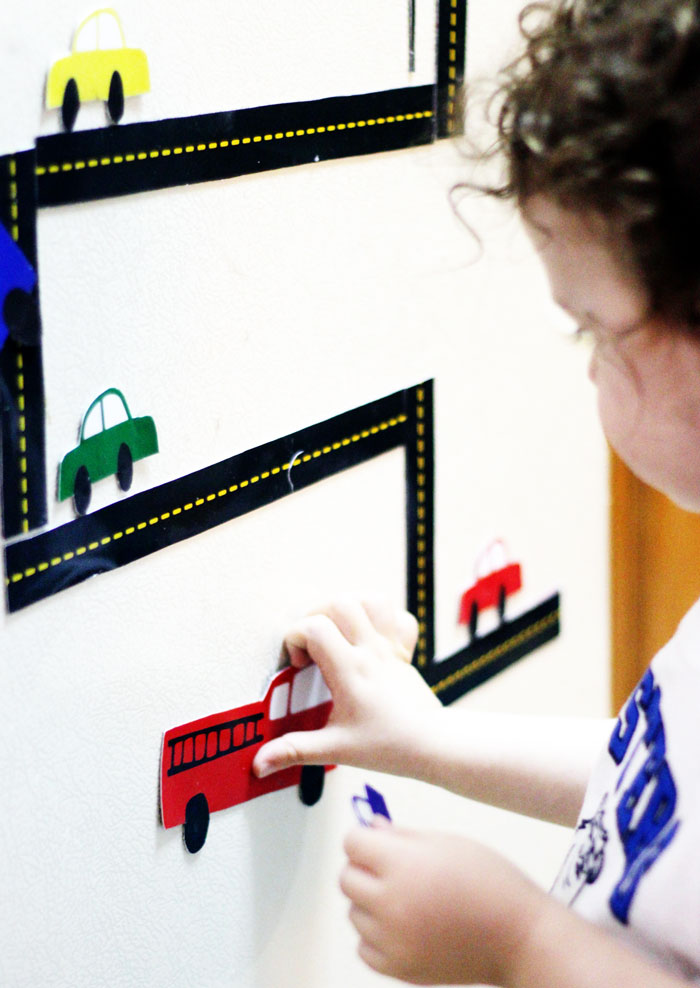 Take this road play a step further by using them on cookie sheets or in metal tins for travel.
Get the add-on train set:
This post was originally published on Jun 12, 2015