Paper is such an easy crafting material, and especially great for last minute! These paper Christmas crafts for kids are great for kids of all ages and includes some fresh ideas you might not have seen before. This post contains affiliate links.
---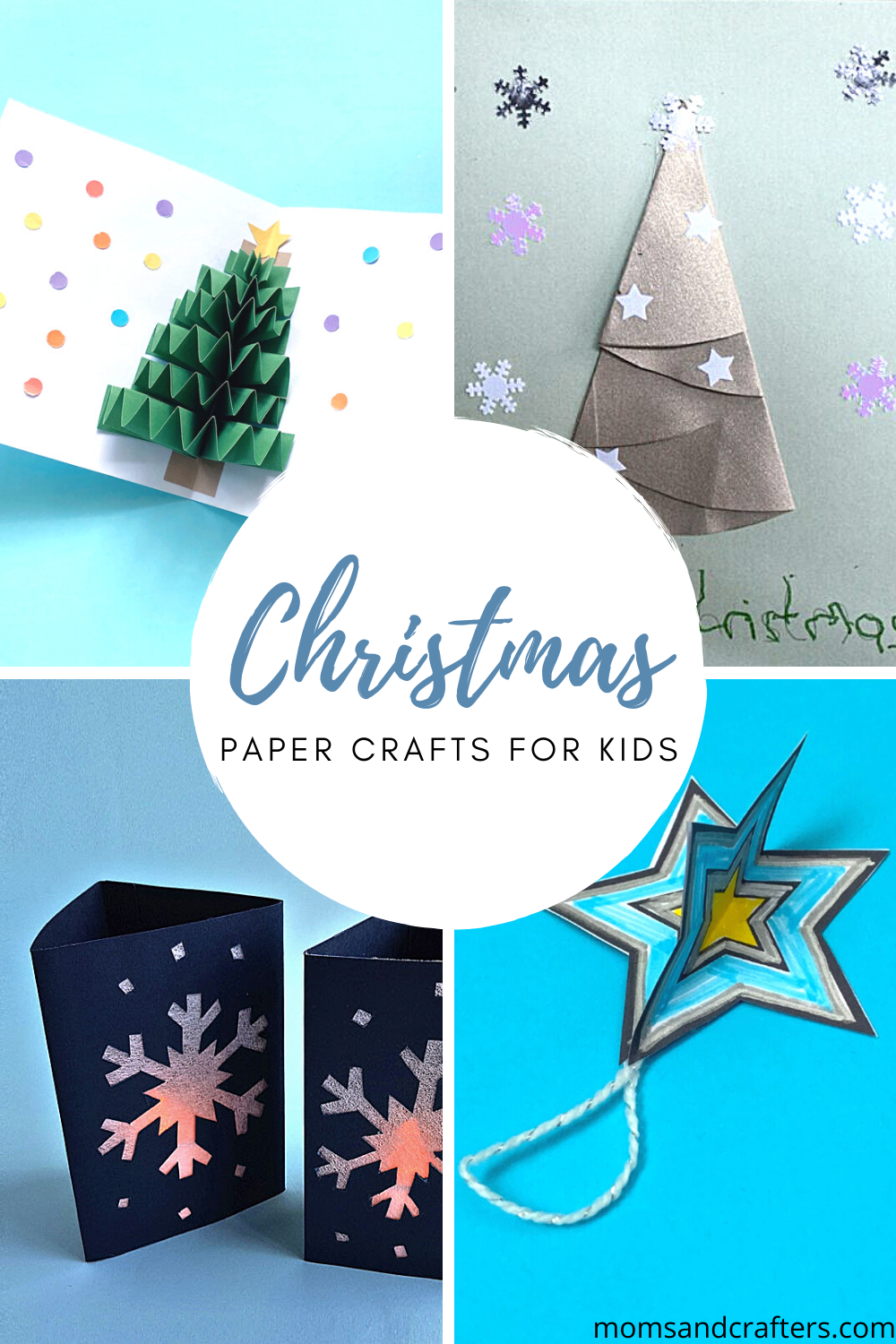 Paper crafts are among my favorites for a few reasons. They're affordable, versatile, easy to work with, and readily available. They make great last minute crafts.
These paper Christmas crafts for kids are fantastic for when you need something quick to pull out at the last minute, without having to hit the stores, or if you're on a tight budget. But they are still so cute!
My personal favorites are the open-ended ideas, but these are all fantastic. Some of these include free templates to make them even more doable for the average potentially not-so-crafty person. Don't you love a craft that anyone can do?
Kid Made Christmas Cards
Among all paper Christmas crafts for kids, kid-made Christmas cards are my favorite. Personalization adds so much meaning to a gift, and while kids rarely truly have their own capital, the energy they invest in the card can make the gift truly from them.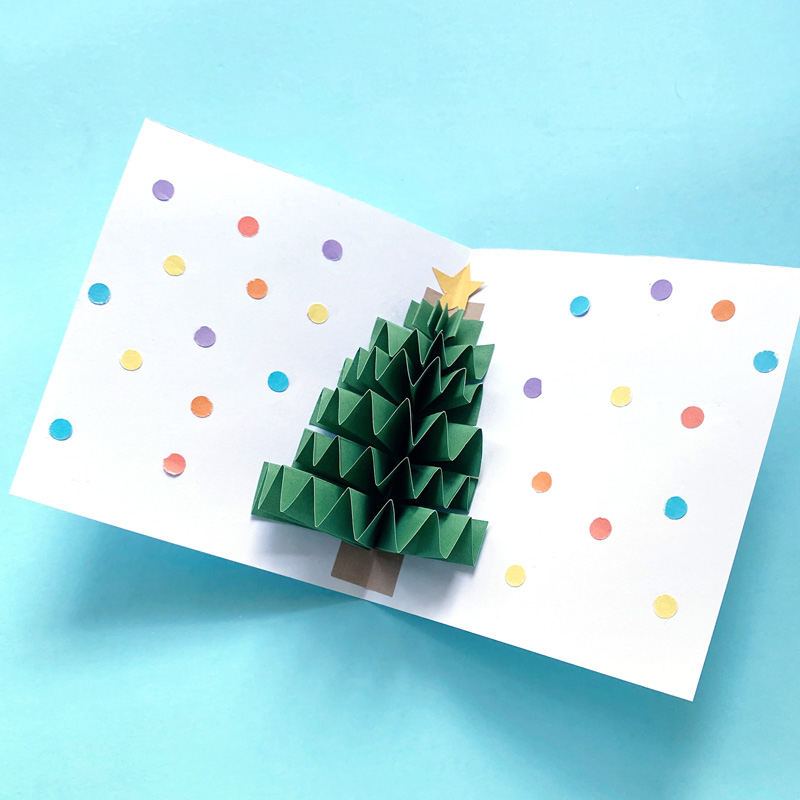 A clever little accordion fold turns papers strips into a Christmas tree!
This brilliant idea is so uncomplicated, but kids will get such a kick out of having made their own pop-up card! Give it to Grandma and she'll get a kick out of it too. It'll likely make it to the fridge instead of the recycle bin.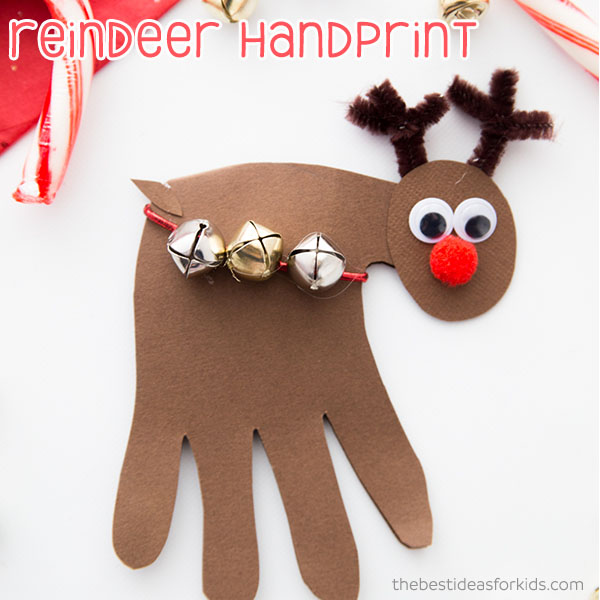 For toddlers who might do very little of the crafting on their own, making a handprint card adds some true personalization. You an apply the glue in the correct spots and have them attach the parts in this one-on-one paper Christmas craft for kids.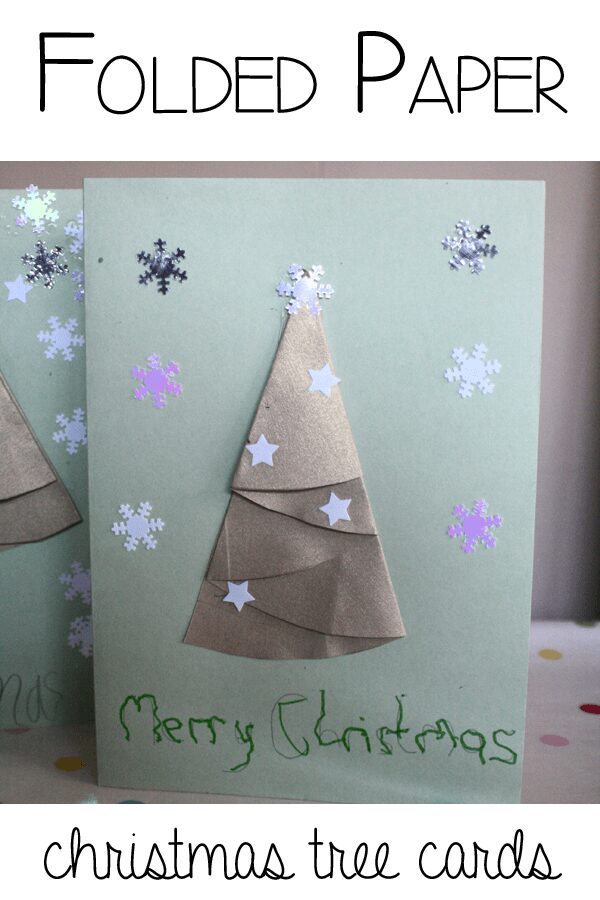 Each kid can make this kid-made Christmas card on their own level! Older kids can write the message and younger kids can trace it. Sequins add a little festive touch.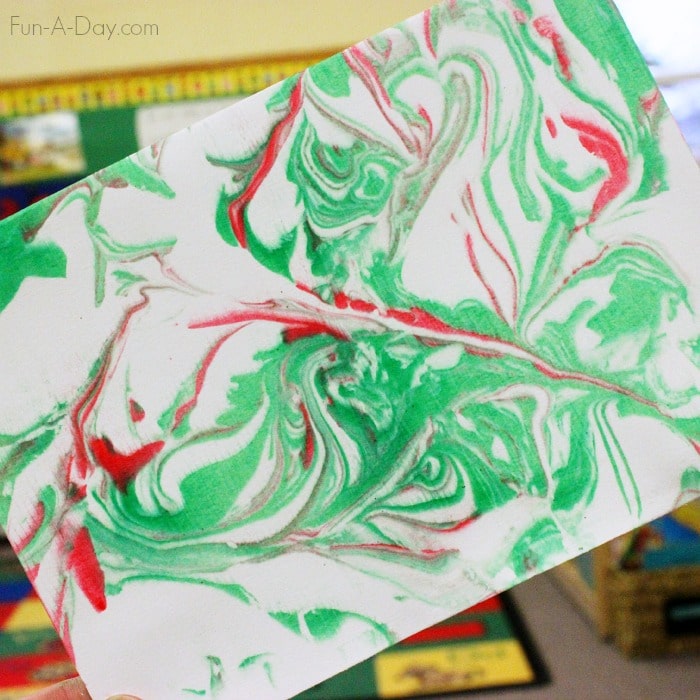 Getting involved in crafting doesn't have to mean making the whole thing. Including a process angle in the mix allows kids to get their hands dirty and feel like a part of it, even if they don't do the whole thing. This marbled card has such professional results and doesn't need anything more than a message added to it!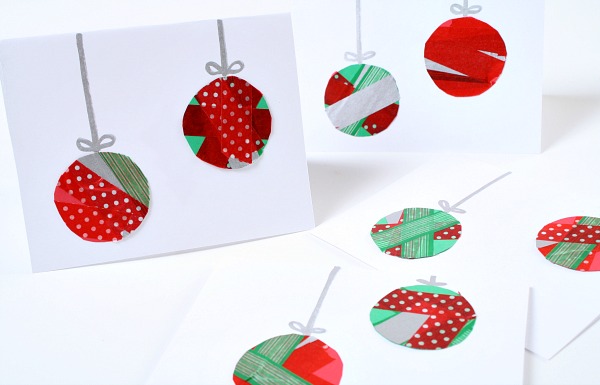 I don't know about yours, but my kids love playing around with tape! Encourage a functional outlet for that "hobby" with these ornament card that will make Uncle go "ooh!!"
Kid Made Christmas Decor
There is no pride for a child quite like seeing their own decor around the house! These kid-made paper Christmas decor crafts look pretty enough for you to enjoy, but are simple enough to involve the kids with.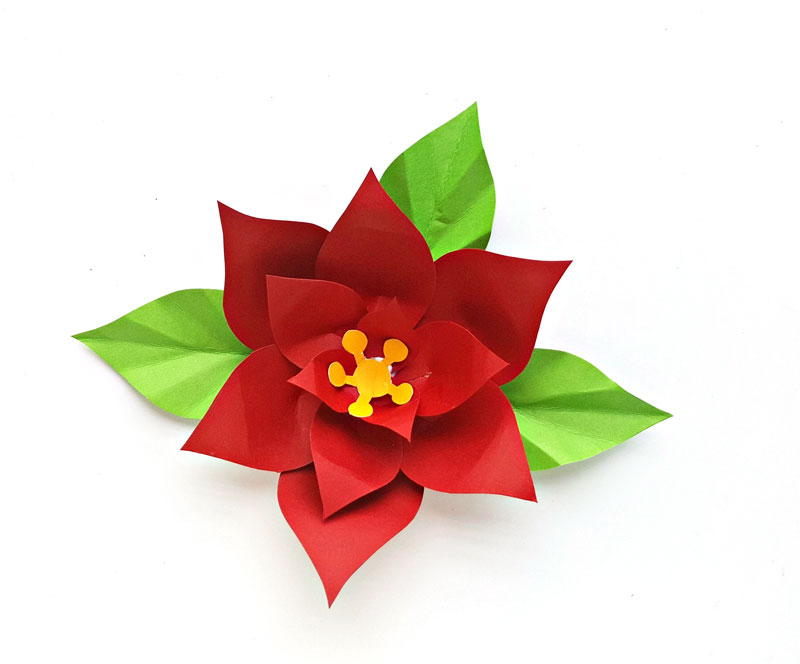 Make these as embellishments for around the house, string a garland, make a flower wall, or try a wreath. This paper poinsettia craft is a beginner level paper flower, making it appropriate for school age kids. Some children may require assistance, however, there is enough to do to make it a collaborative effort, and have the kids still play a substantial role!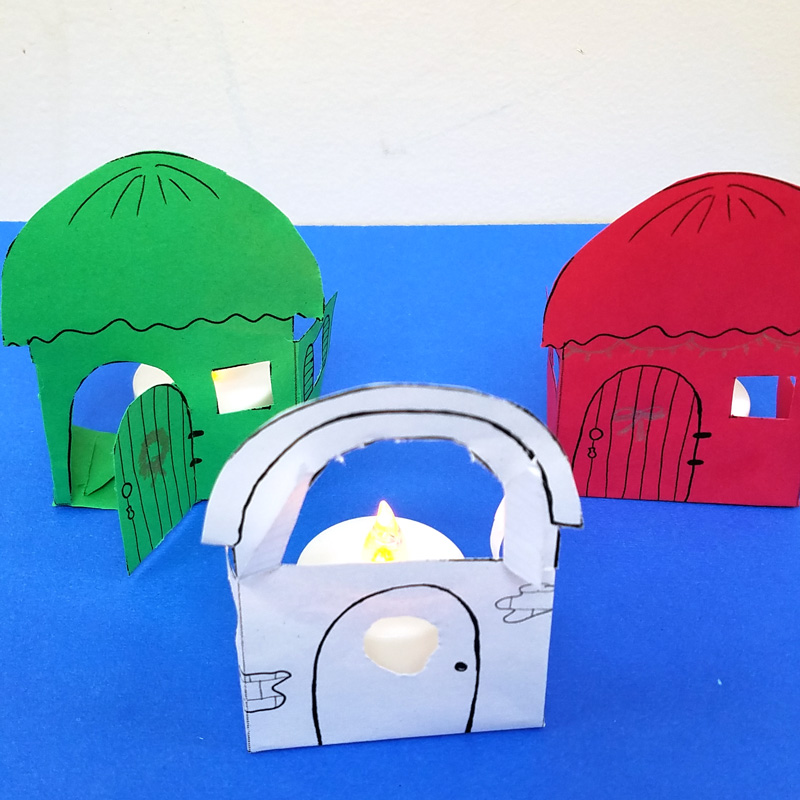 I originally designed these paper houses for year-round, but so many people loved them for Christmas villages! Since they are a coloring craft, really anyone of any age group can do it. Just print it on white cardstock if you plan to color. To turn them into lanterns, add flameless tea lights. Add Christmas details to make it really festive.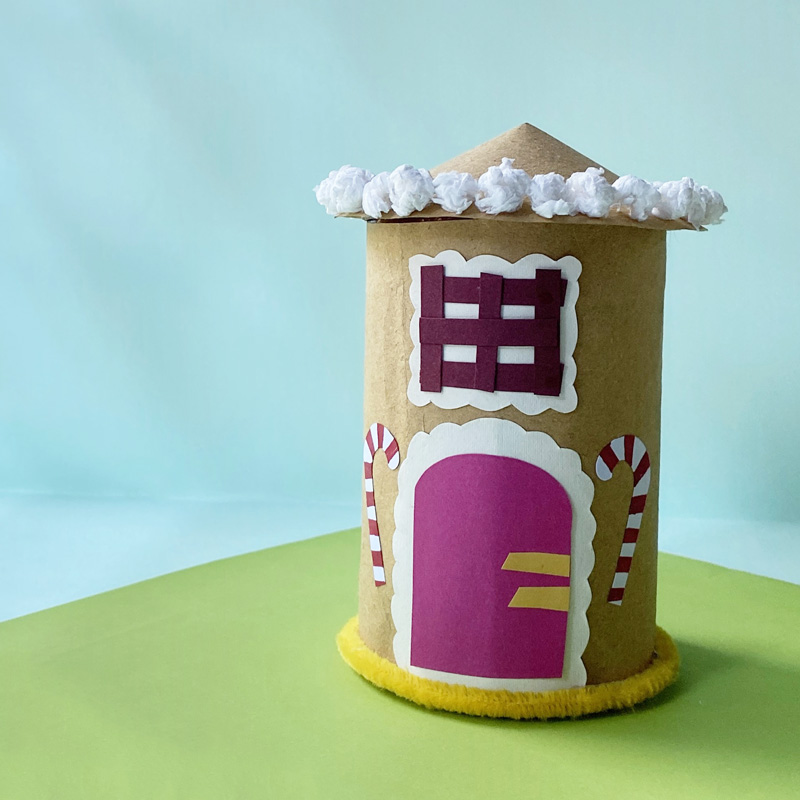 If candy gingerbread houses scare you, try making one from card stock! Even better, give a toilet paper roll version a go! Once again, this open-ended craft is a great option for a Christmas village on a budget.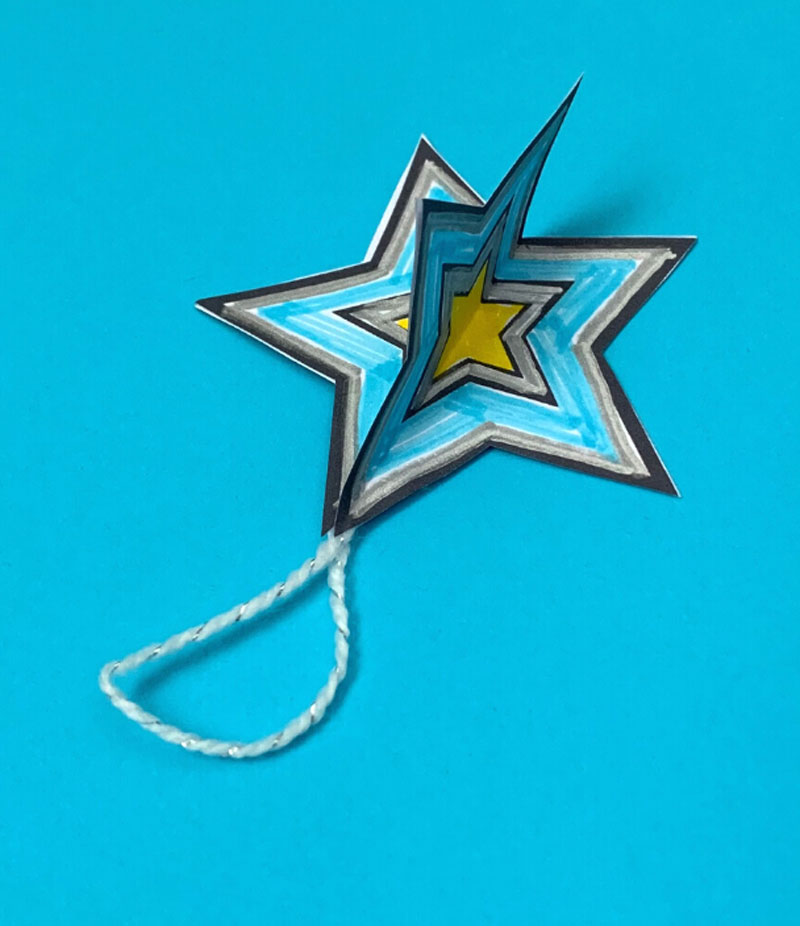 I'm a big fan of crafts kids can color, especially for the toddler and preschool age group. I find that at that age, each kid can be at such a different level. This ensures that even the ones that need full adult assistance to assemble played a significant role in the final result.
These ornaments are very simple to assemble and great for the big kids too. But because they're a color-in craft, the youngest in the family can participate as well.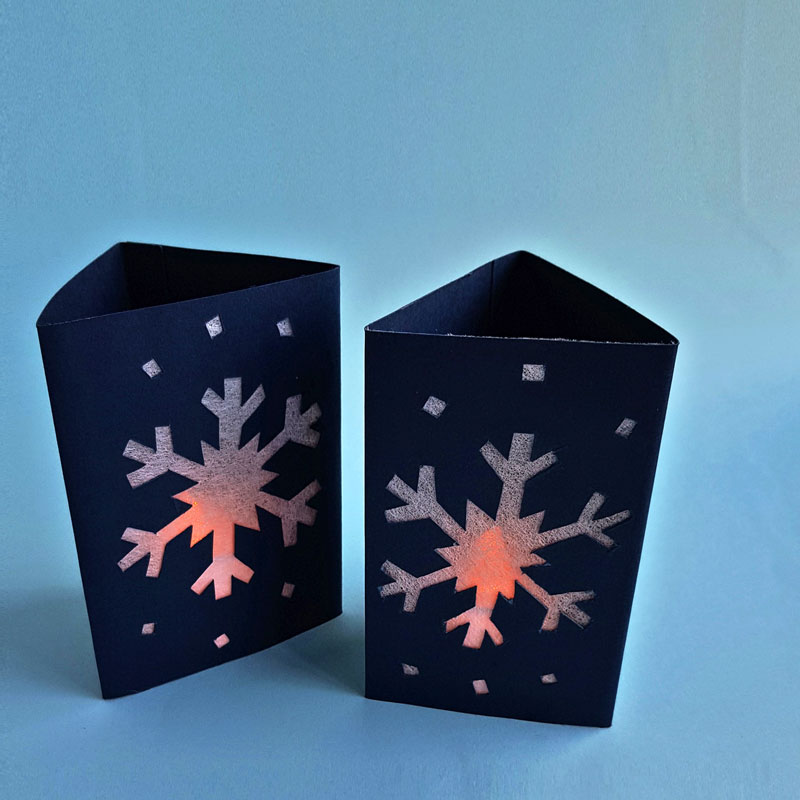 Look into your winter craft repertoire for cool paper Christmas crafts for kids! Some of them make fantastic winter crafts as well. These snowflake lanterns look fantastic, and use special papers for a frosty effect. They look gorgeous when lit up with flameless candles and are easy to store from year to year.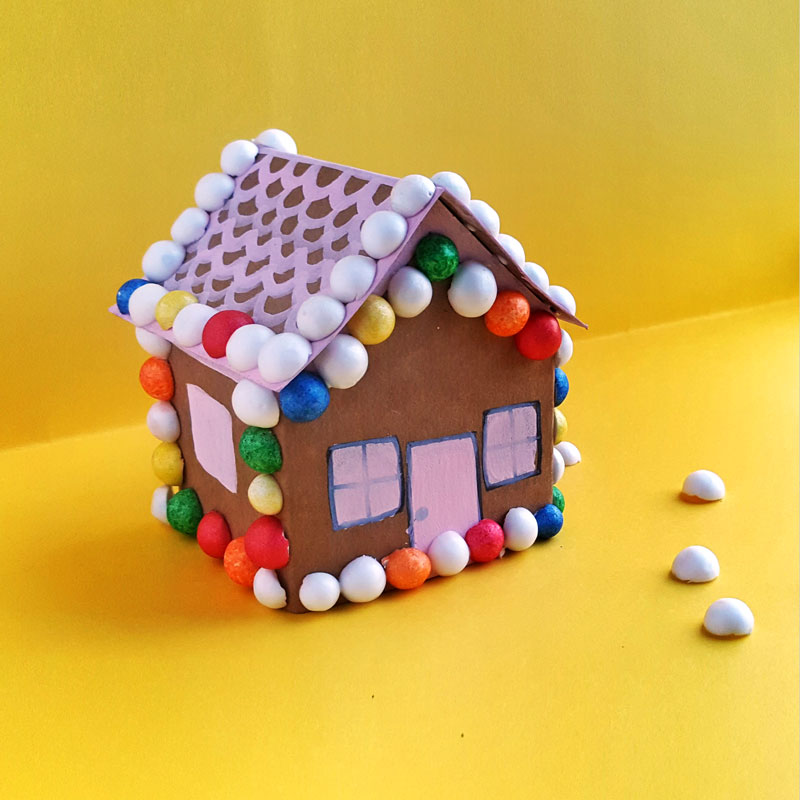 If you're not digging the whole repurposed cardboard tube look, but want to avoid making an actual gingerbread house, this paper option comes with a free template and loads of entertainment opportunity! It's a paper Christmas craft for kids that you'll want to repeat year after year.
More Paper Christmas Crafts for Kids
Want to craft just for the sake of entertaining – or looking for something that has multiple applications? These paper Christmas crafts for kids are all easy and fun!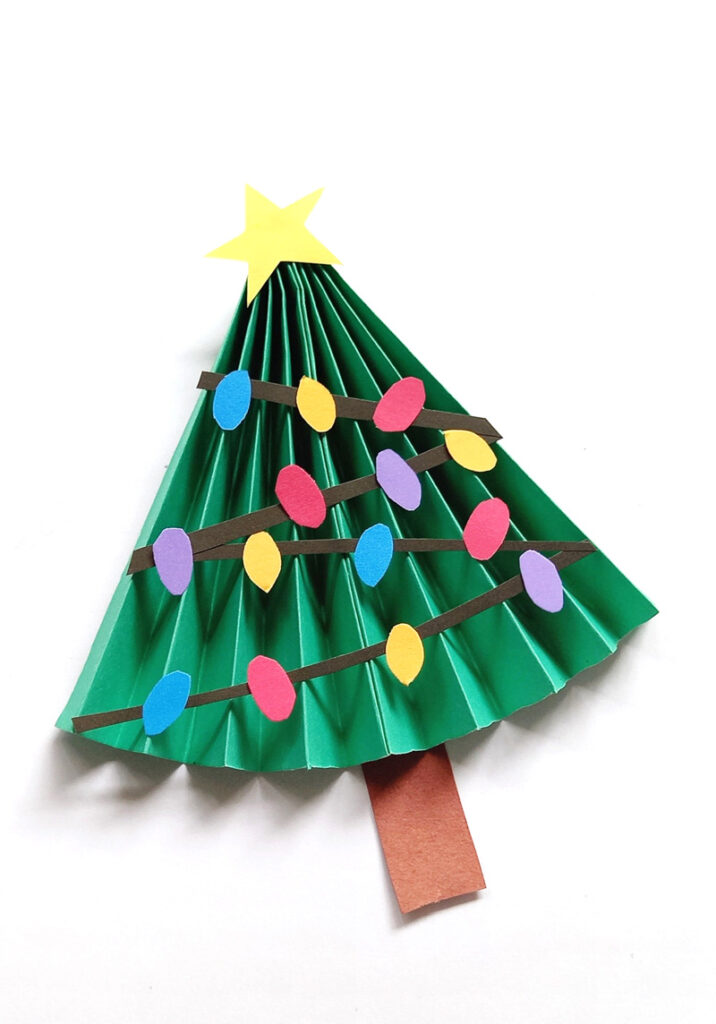 Another simple accordion fold makes an even more basic Christmas tree. This is perfect for adding to the fronts of cards, stringing up a garland, topping a gift, or using as a tree embellishment in many other crafts.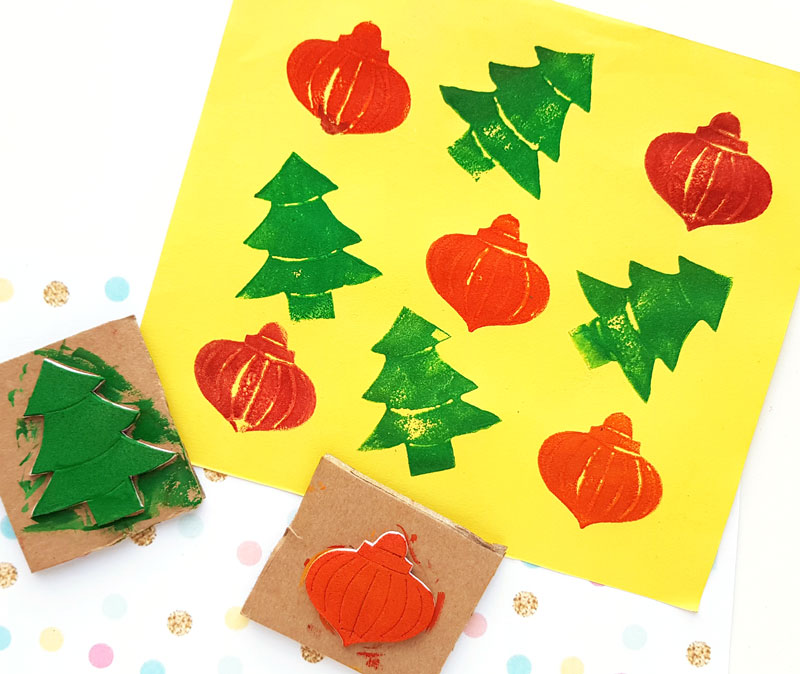 Kids can use these DIY stamps to make their own wrapping paper, embellish greeting cards, and more! Use this stamp making technique for many other crafts. For younger kids: a grown up can make the stamp and kids can use them. Older kids can even make the stamps on their own.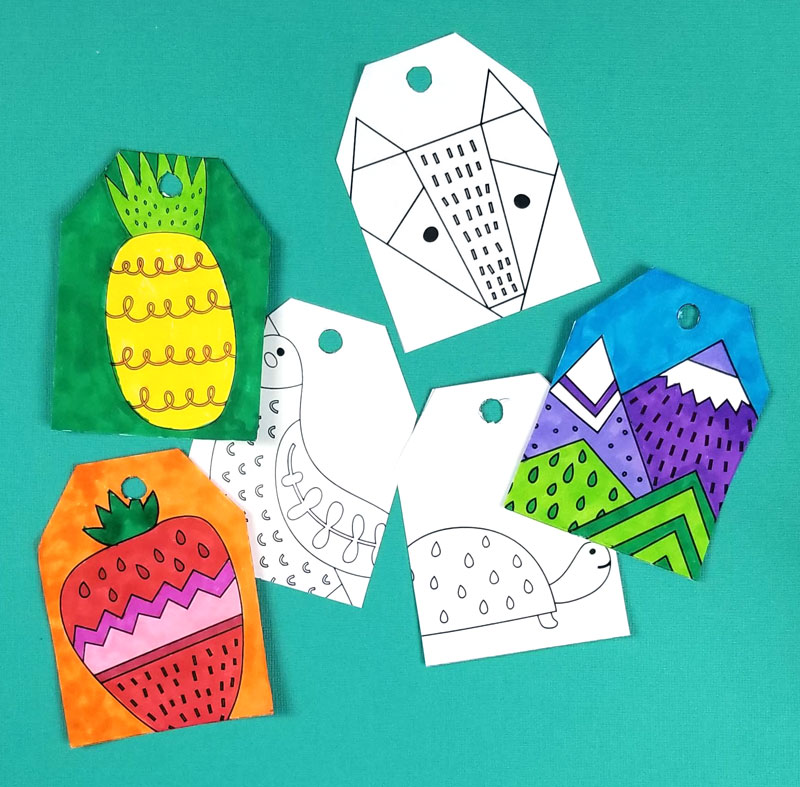 Here's another sweet way kids can personalize gifts! these gift tags are non-specific so they can work for anyone. Download them for free, color, and craft these adorable, graphic patterns.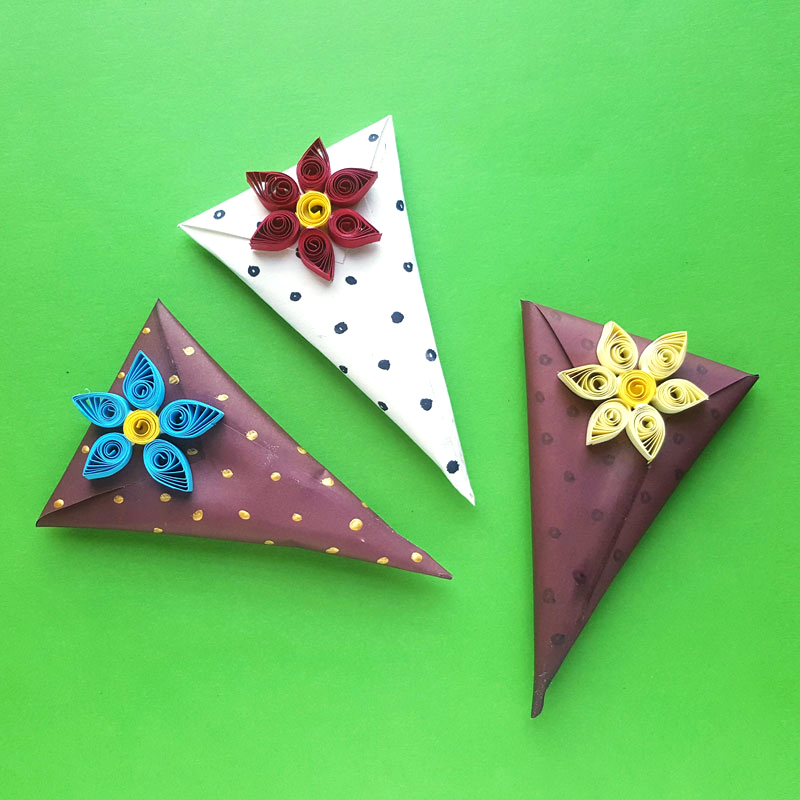 This beginner gift wrap tutorial is great for older kids who are looking for easy ways to wrap smaller gifts, trinkets, and treats! Some beginner paper quilling tops it off for a fun and super cool finish.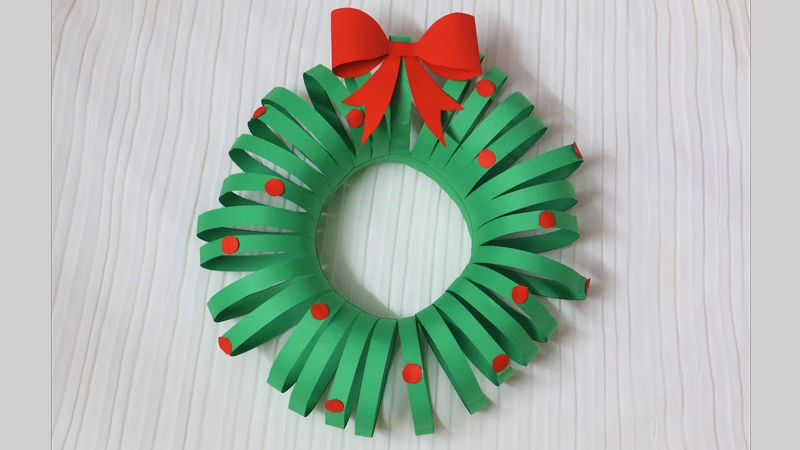 This really simple paper wreath has a look of a classic Christmas wreath but is so, so simple! You can definitely add to the look with all different embellishments to accompany the red dots.
What are your favorite paper Christmas crafts for kids? Comment below!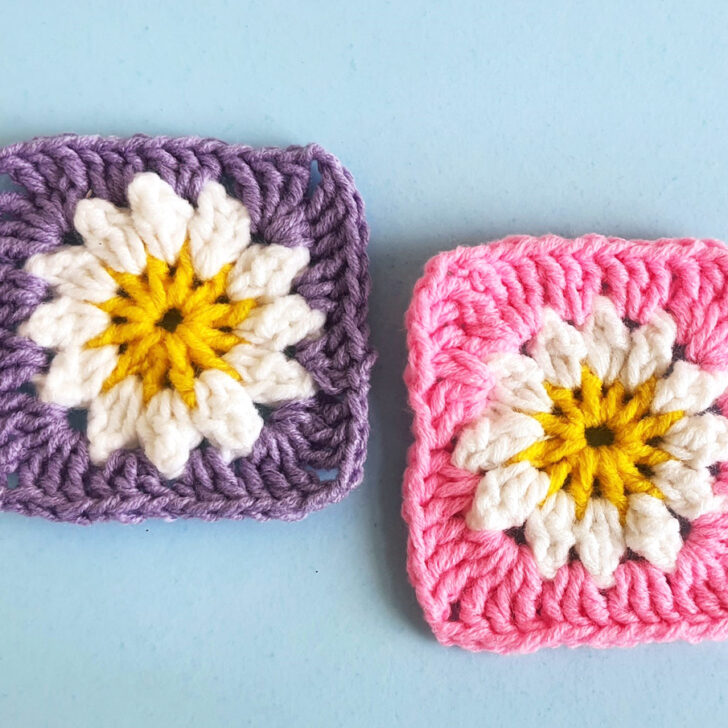 Ready to up your crochet game with a crochet flower granny square? If you haven't yet, first learn how to crochet a granny square. This …