I designed a super cool giraffe theme for Baby Y's first birthday party, including two versions of this giraffe birthday hat that I decided to offer you here on the blog. I created both a generic one that works for any party (which is the one I decided to offer for free, since it will help out more of you) and a one-specific printable birthday hat that is part of my Giraffe-themed first birthday bundle. Disclosure: this post contains affiliate links.

For Baby Y's first birthday party, I designed a cool giraffe print, which I implemented in two ways:
As an overall giraffe print and
In a giraffe silhouette that I shaped like a 1.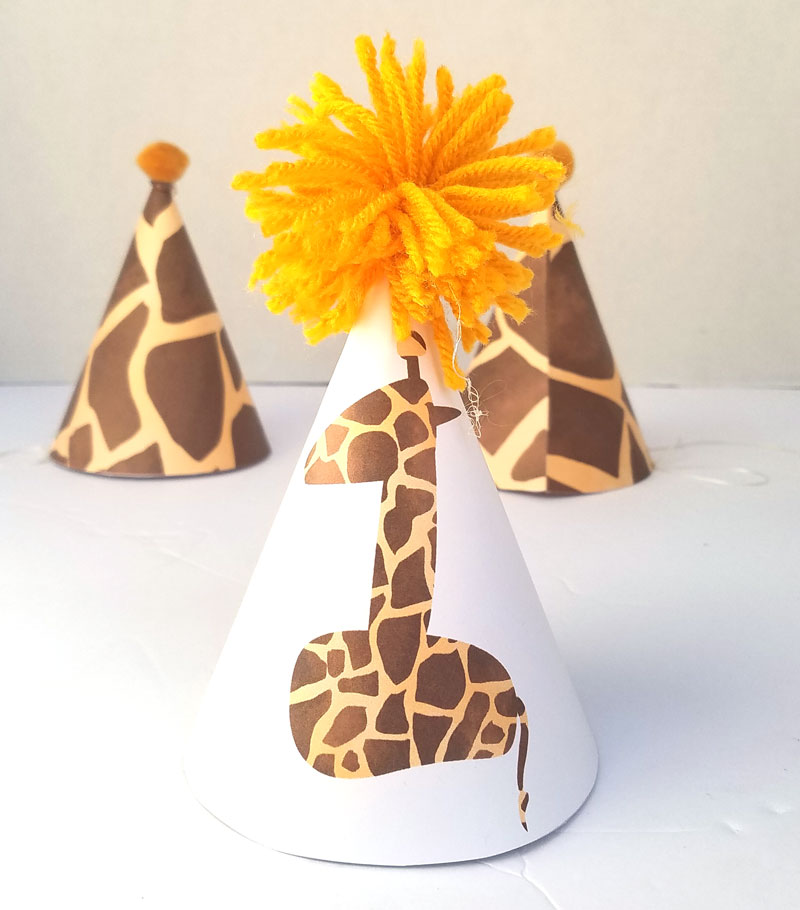 I also used a straight giraffe that I designed in some of the elements (such as this shirt).
For this giraffe birthday hat, I made the giraffe print one for all the kids at the party.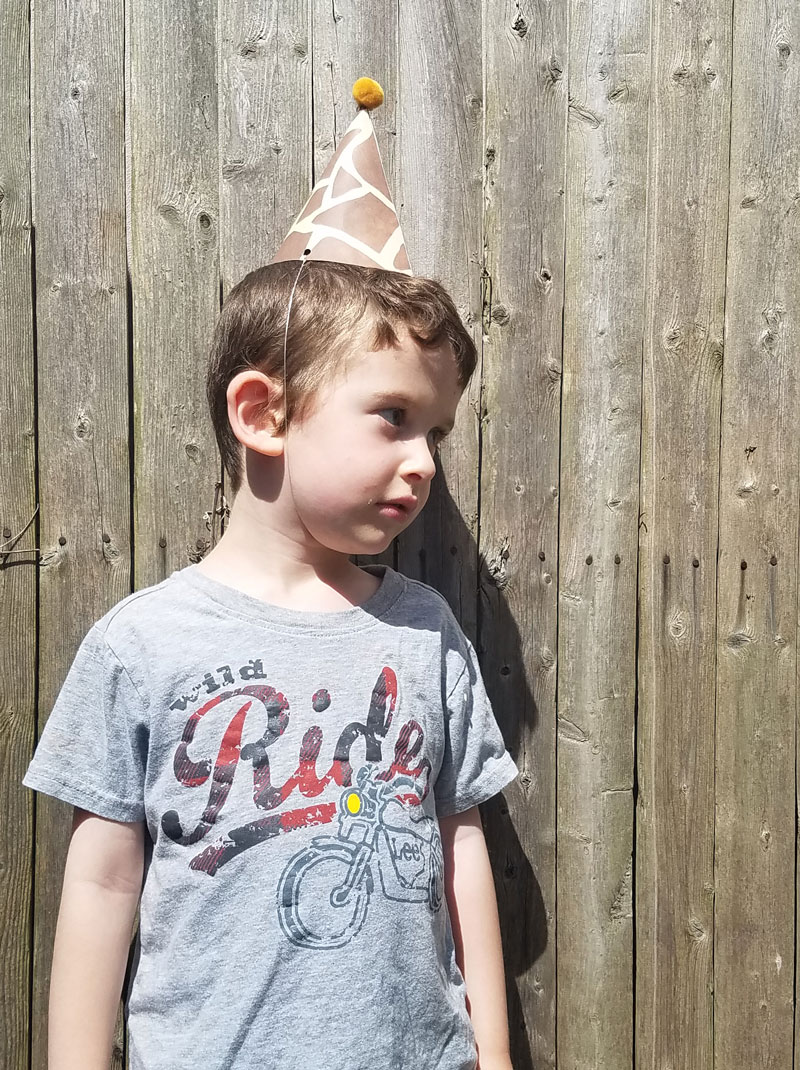 The 1 hat was created only for the birthday boy.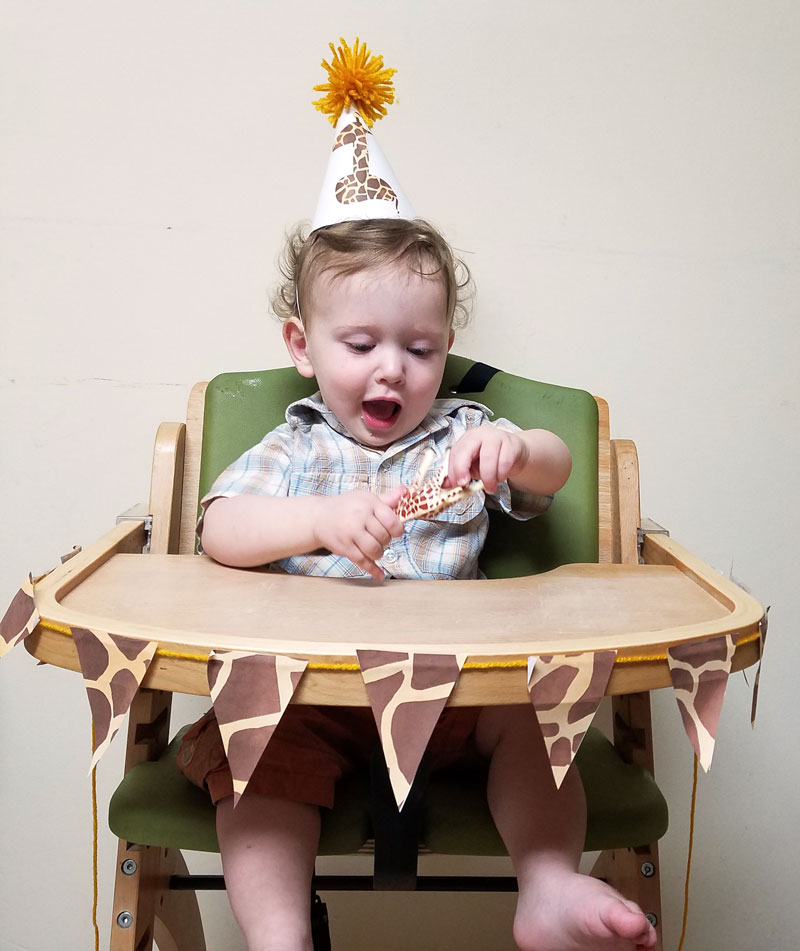 It's pretty easy to implement the giraffe print on this free printable birthday hat into a jungle theme too. I personally liked using both options because the print added life to the party, while the 1 giraffe broke up the print to stop it from being overwhelming.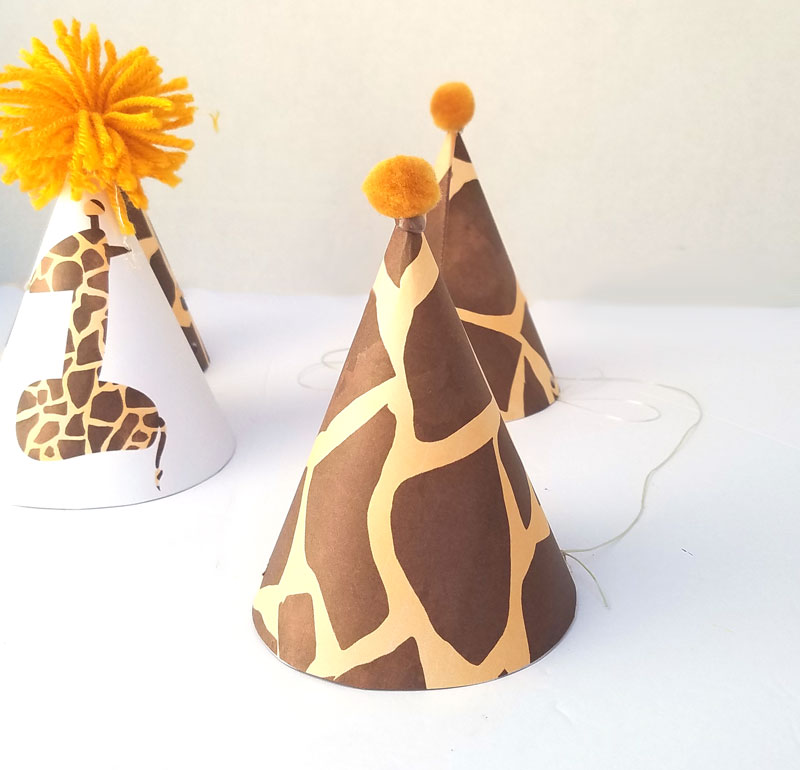 Assembly is pretty quick and easy, especially if you're buying your pom poms. I liked the idea of a big homemade pom pom for our photo shoot, but didn't have time to make a lot, so I just did it on the baby's hat.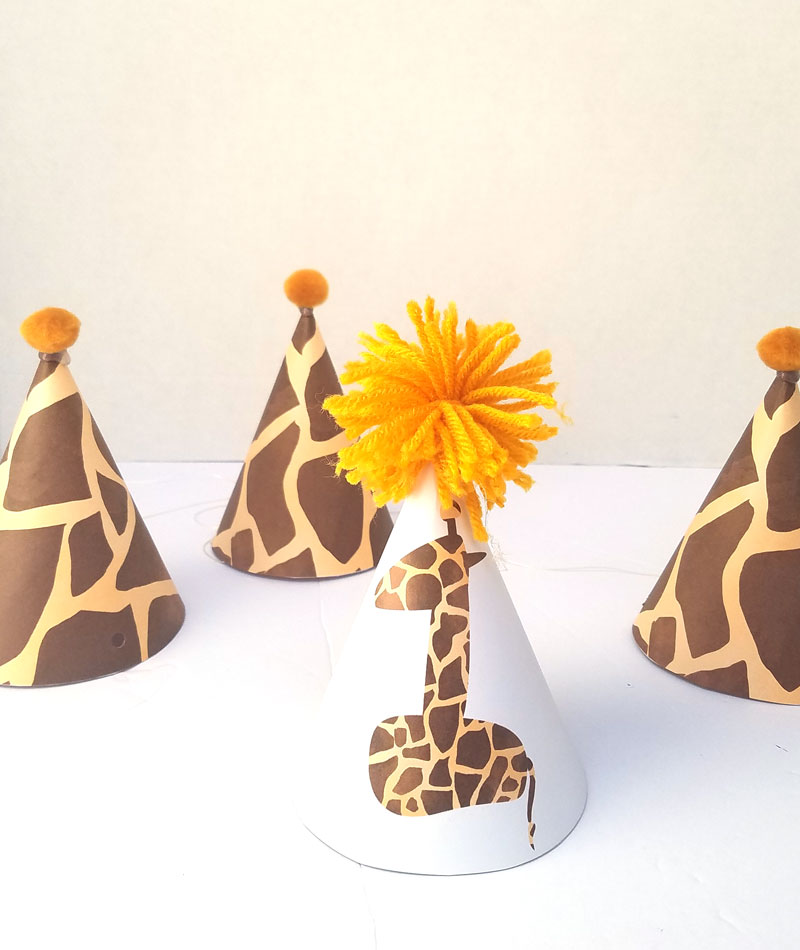 Download your free printable giraffe birthday hat below and then scroll down for instructions!
[convertkit form=5124885]
Or purchase the entire giraffe birthday party printable pack here. You can also get some cool coordinating outfits and accessories, invitations, and paper goods below:


What you need to make your giraffe birthday hat:
How to make a giraffe birthday hat:
(Pardon the birthday-party-prep mess on my counters).
1. Cut out your hat and fold down the tab with the dotted markings.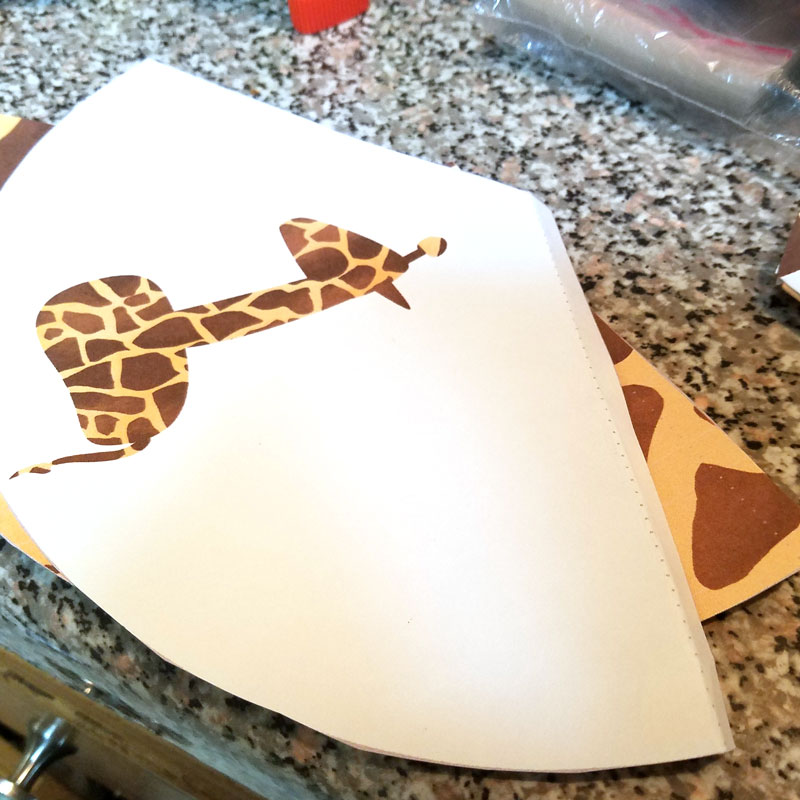 2. Use a glue stick or hot glue to turn it into a cone. I confess, this part wasn't the easiest, but it did work.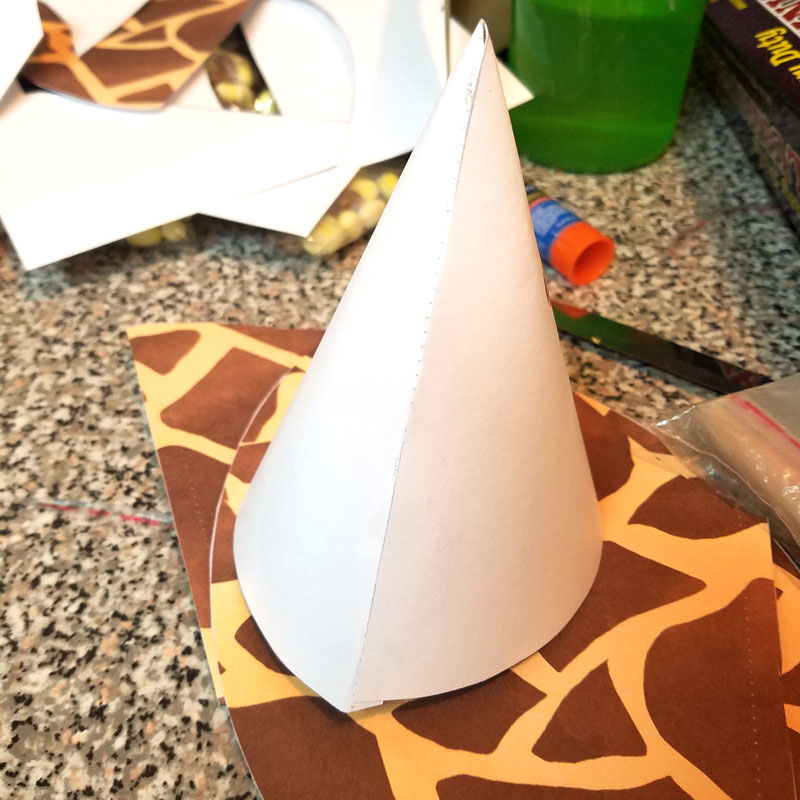 3. If you want, make your own pompom.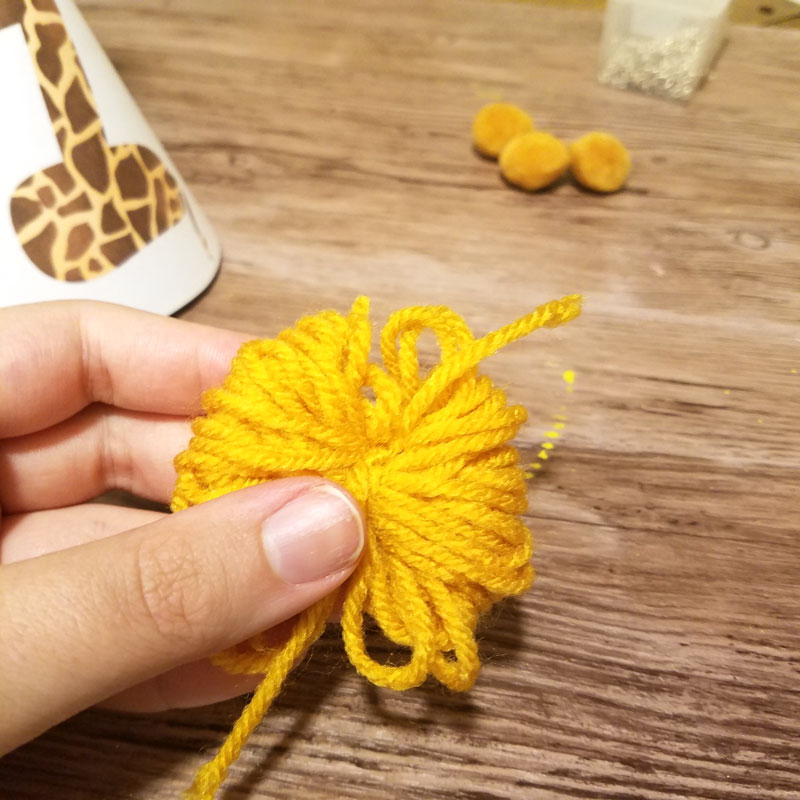 4. Use your hot glue gun to add your pom pom. Just apply a blueberry-sized dot on the tip of your hat and attach your pompoms.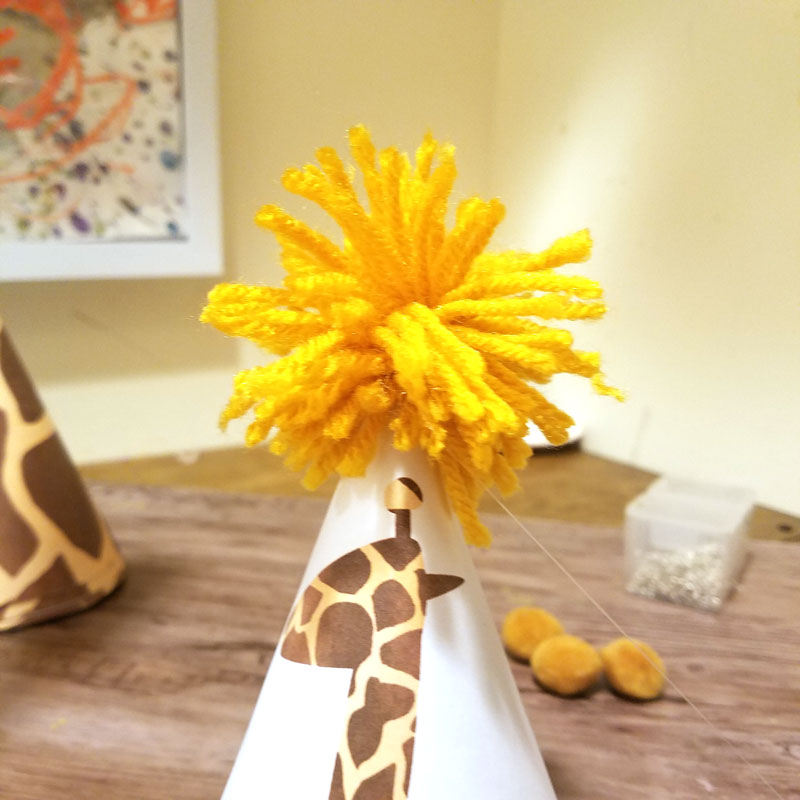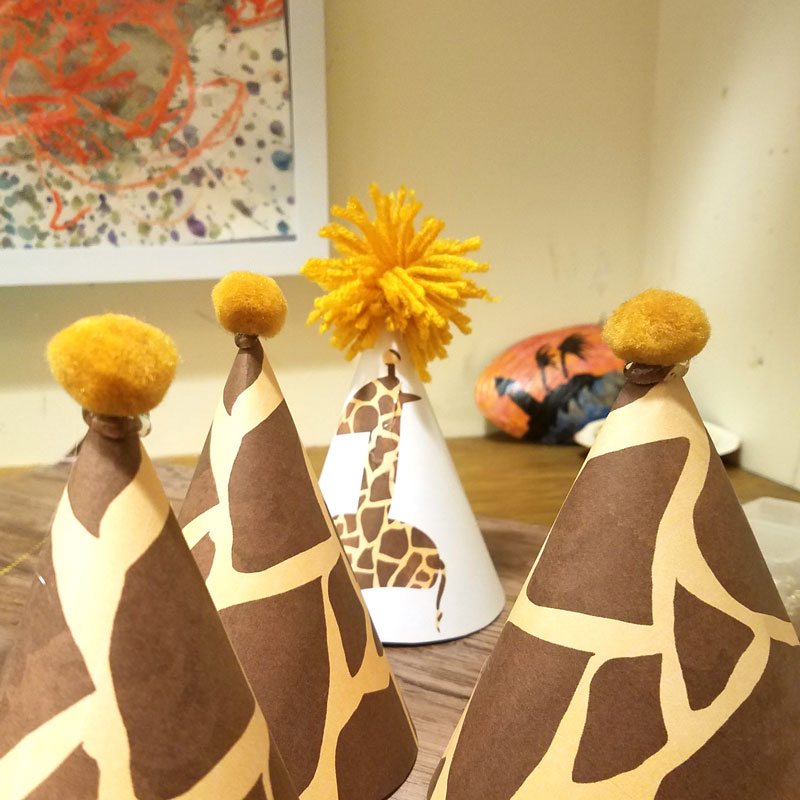 5. Punch holes and tie on your elastic.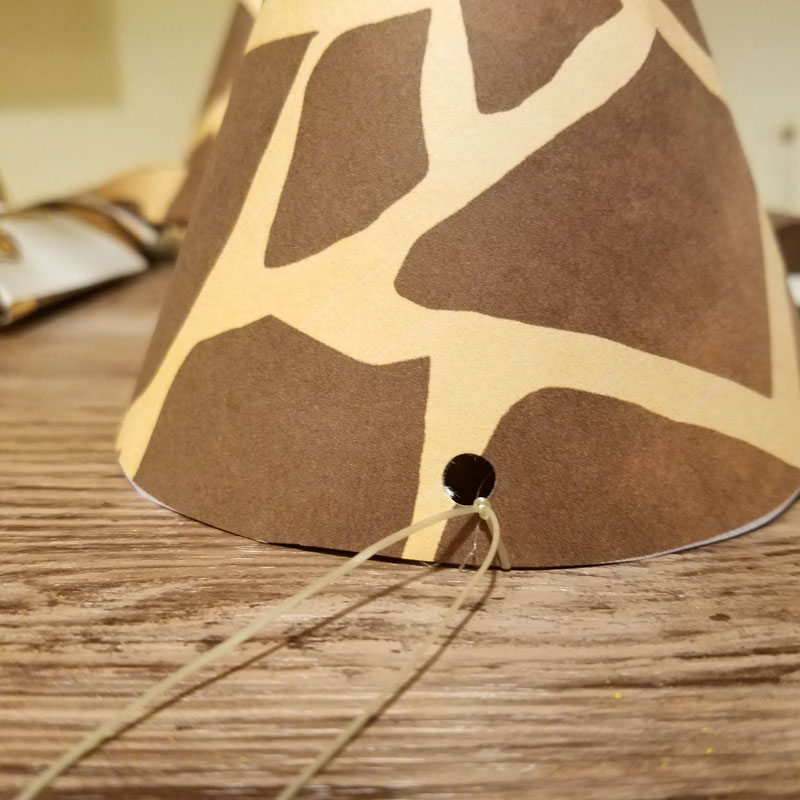 Your giraffe birthday hats are ready to be worn and enjoyed!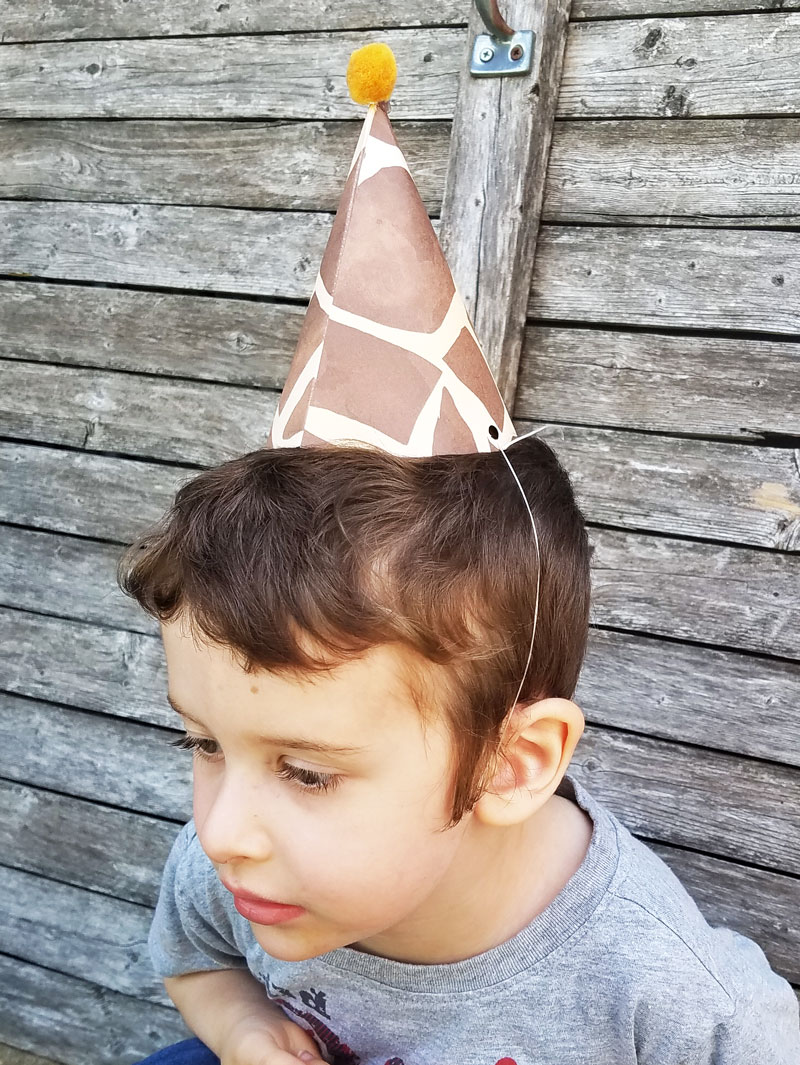 Did you ever throw a giraffe themed party? Check out the full giraffe theme here! What was your favorite party theme ever? I hope you enjoy your giraffe birthday hat printable!