If you've been with us till now, you'll know just how obsessed my boys are with LEGO (you can see one of our favorite LEGO crafts here!) This past fall, we threw a LEGO themed birthday party for M, and made this fun LEGO photo prop so that the kids can pretend to be a minifigure! Here's the full list of LEGO birthday party ideas. Disclosure: this post contains affiliate links. Some of the product for this post was received free of charge from Plaid Crafts and Arrow Fastener in the hopes I'll use them and share with you.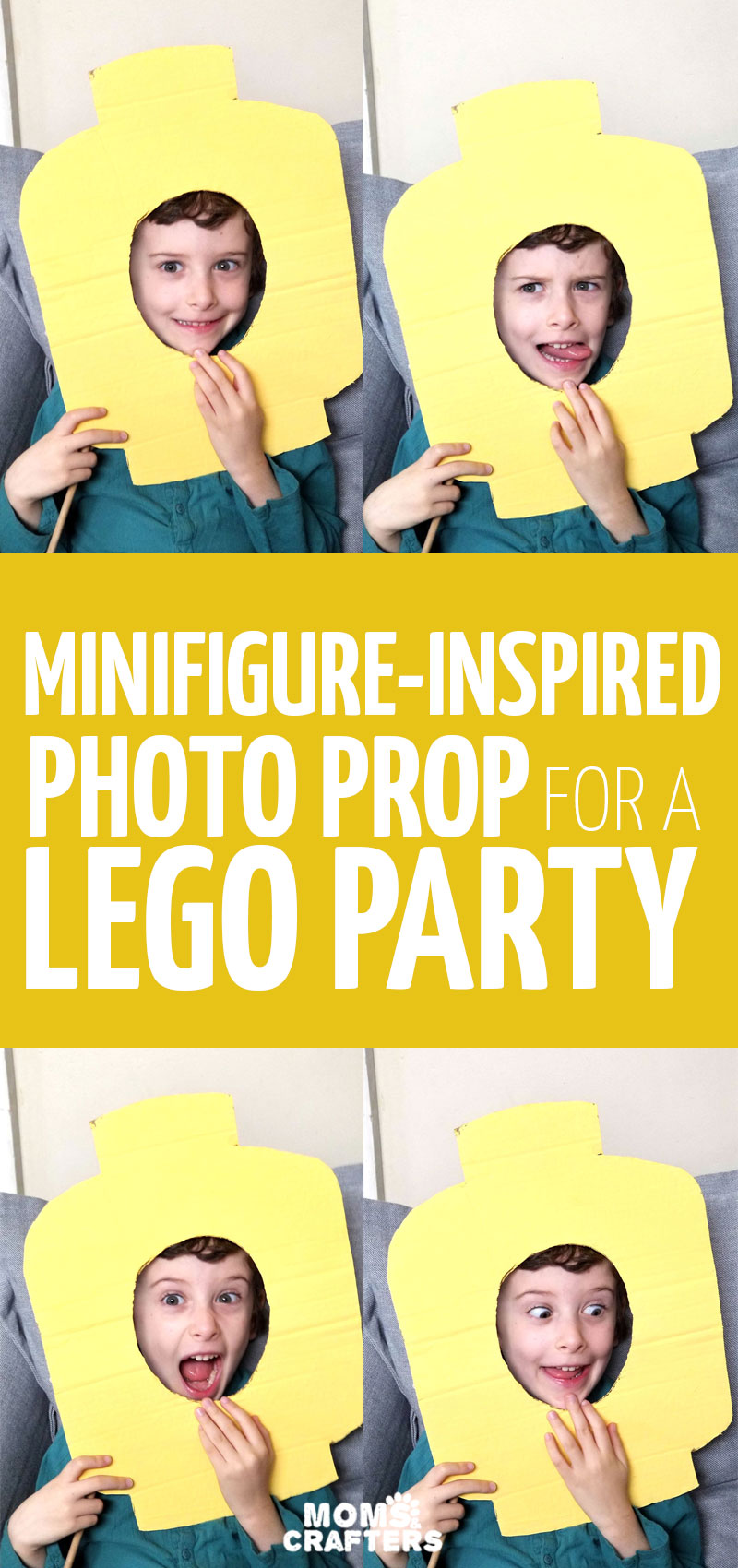 One of my favorite party activities ever is a photo booth. I pull out my Fujifilm Instax camera, and some photo props, take photos, and everyone can take one home as a souvenir.
By M's last birthday party, instead of designing photo props digitally, I decided to make one out of a cardboard box.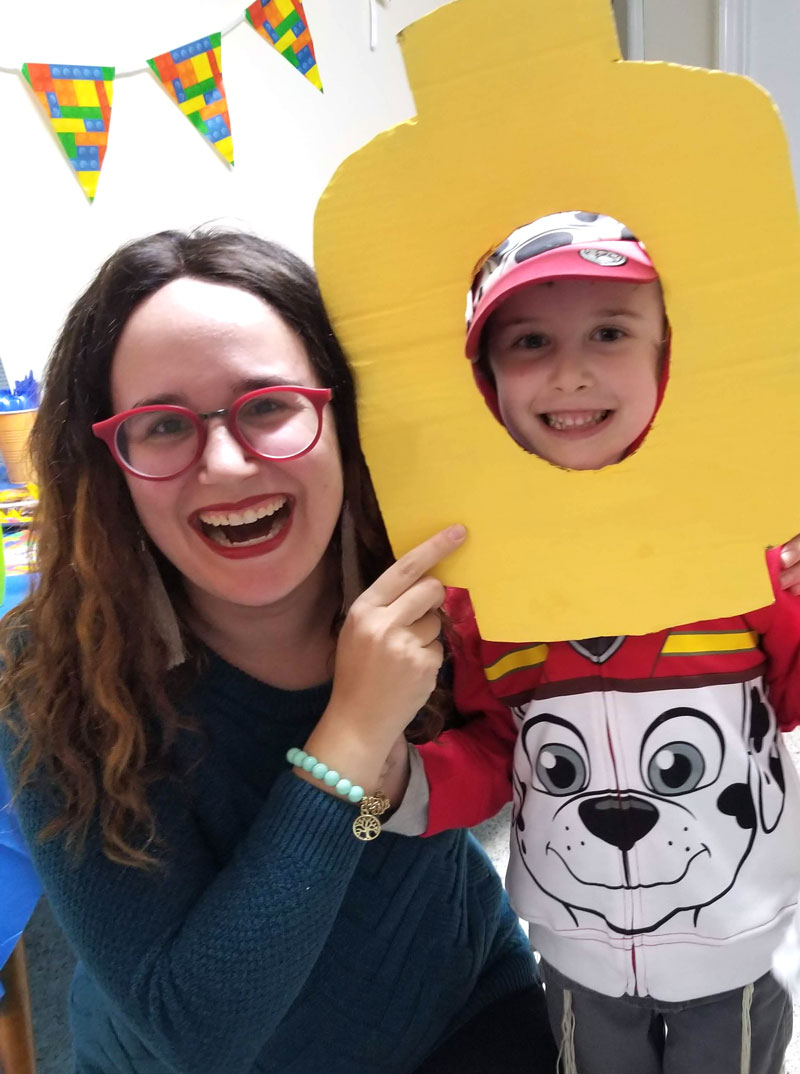 I wanted it to be large in scale just to make it more fun!
Needless to say, it was a big hit…
Tip: you can turn these into even more of a LEGO party favor/souvenir by adding adhesive magnets to the back.
What you need to make LEGO photo props:
A large cardboard box – one that spans a couple of feet wide and about 3 feet high when flattened.
A pencil
Strong scissors
A ruler or measuring tape
Yellow paint (I used Apple Barrel Canary Yellow – I recommend using FolkArt Daffodil Yellow instead as it's a better shade).
More LEGO party ideas:

How to make LEGO photo props:
1. Draw your minifigure head shape. Start with a square, and then elongate it on the top and bottom with a curve. Add a stud to the top, and a wider, shorter neck to the bottom.
2. Cut it out, using a box cutter or strong, large scissors.
3. For this part you need a really cute kid who's obsessed enough with LEGO to model for you… Measure the height and width of said kid's head. Mark your "cutout" area accordingly.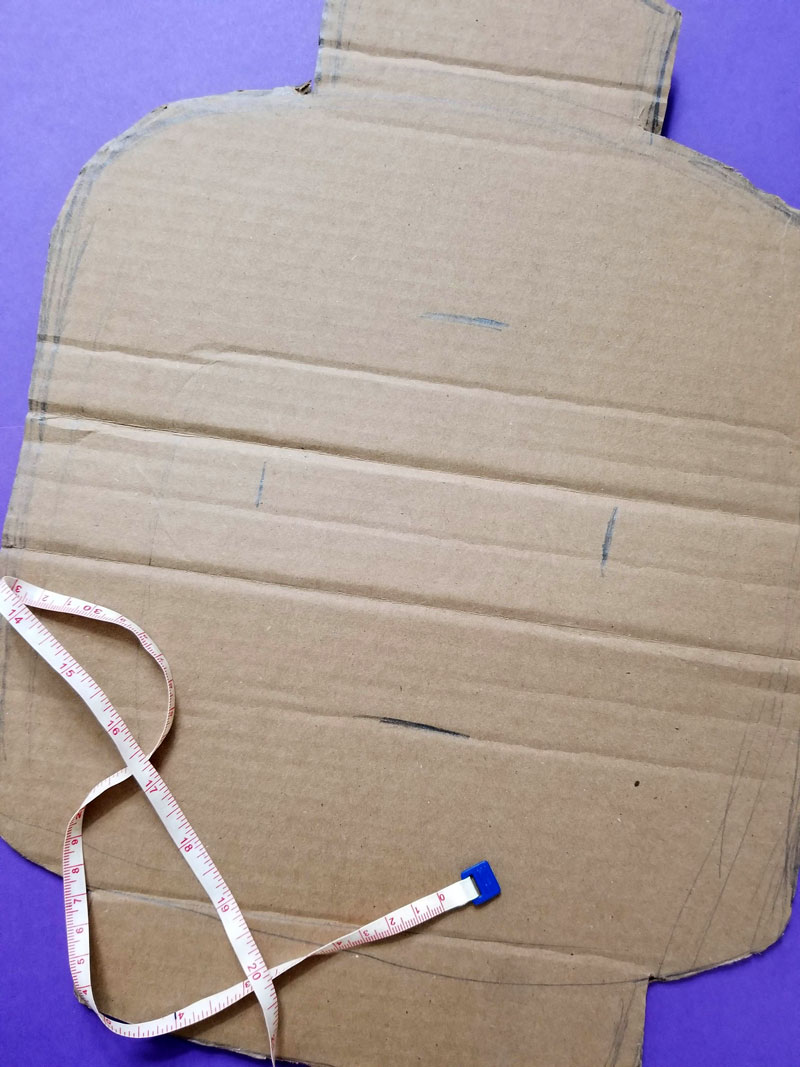 4. Turn your cutout area into n egg or oval shape for the face.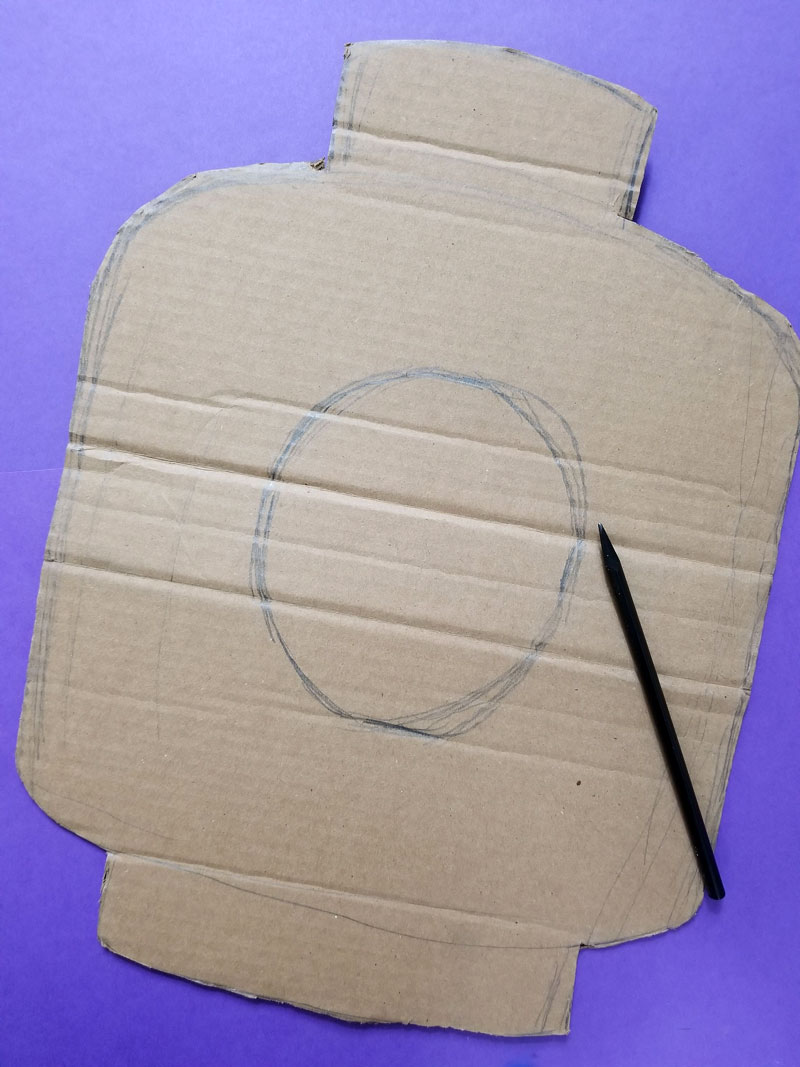 5. Use a box cutter to cut out that oval. Measure against your cute, totally cooperative kid and trim if necessary.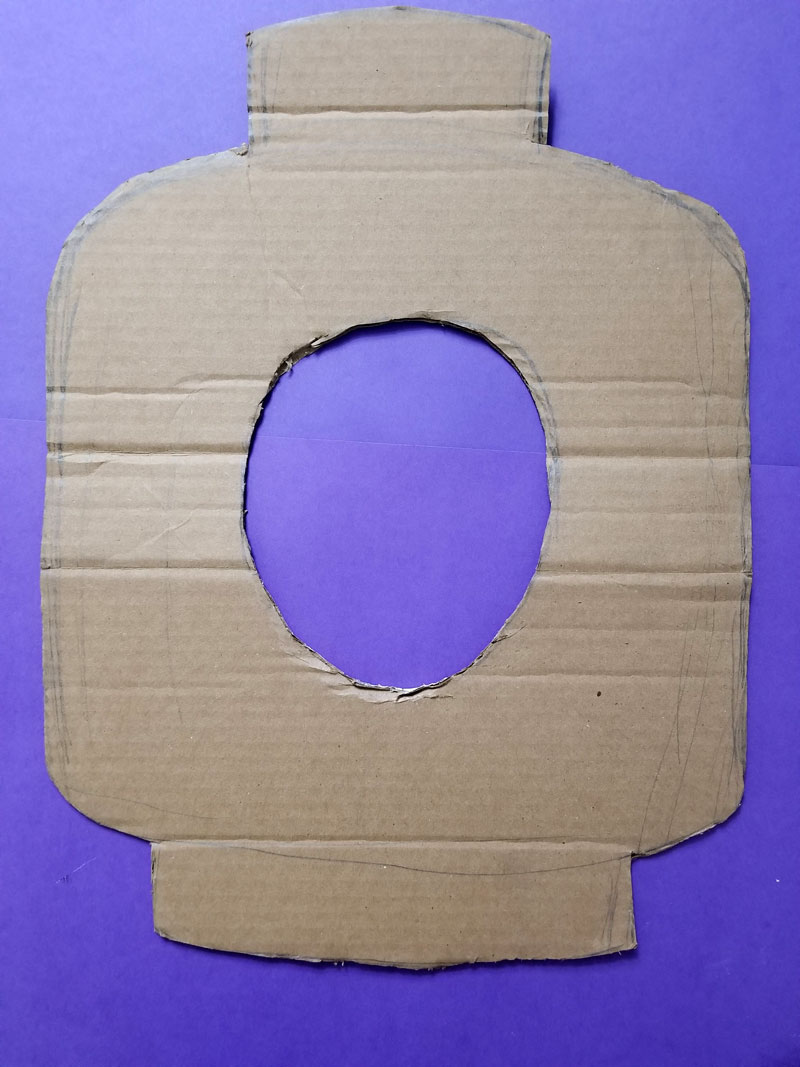 6. If you used a flattened out box, you may want to reinforce the folded area with strips and scraps of cardboard.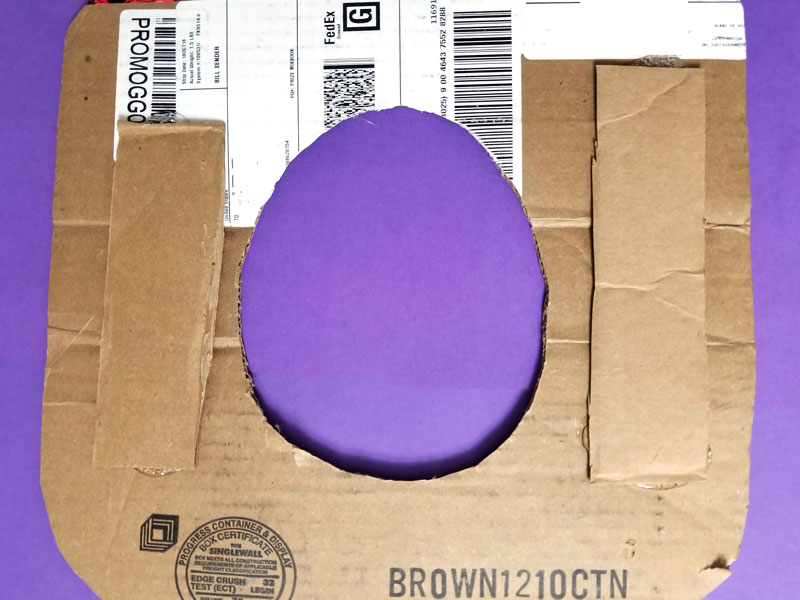 7. Paint your LEGO photo props yellow! I used a paler yellow than I should have – go for something really bright. But guess what? It worked anyway…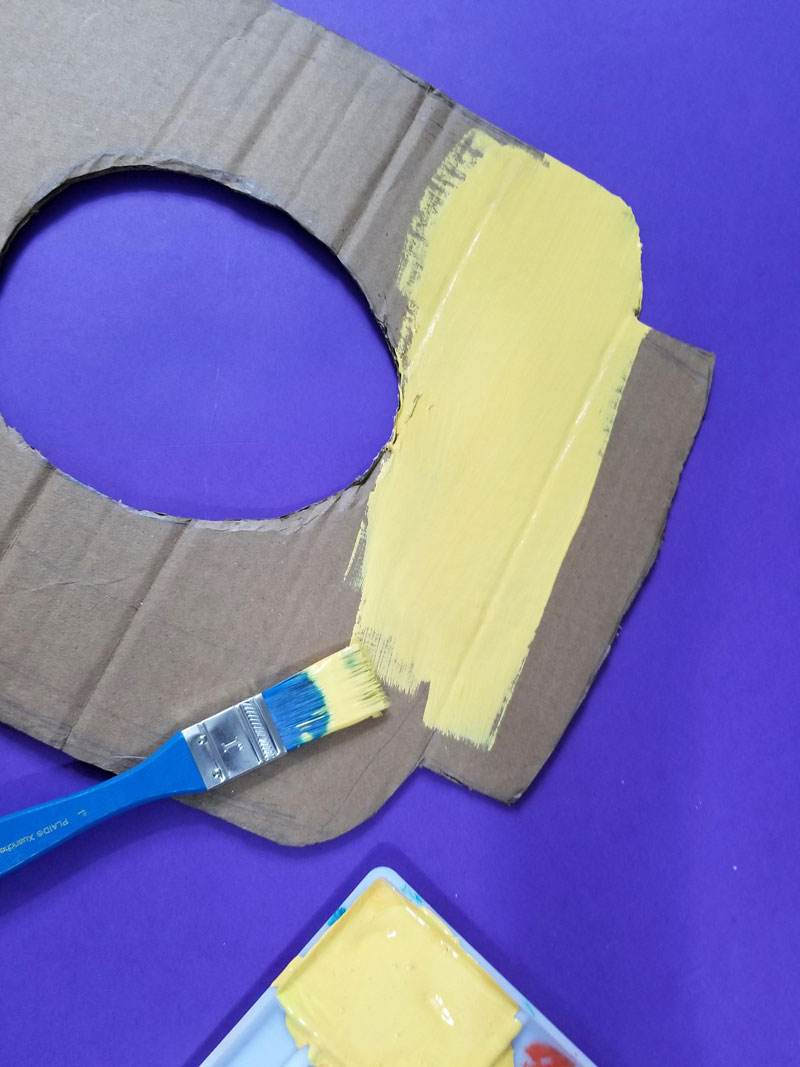 8. When it's dry, glue a dowel to the back. Smile and… snap!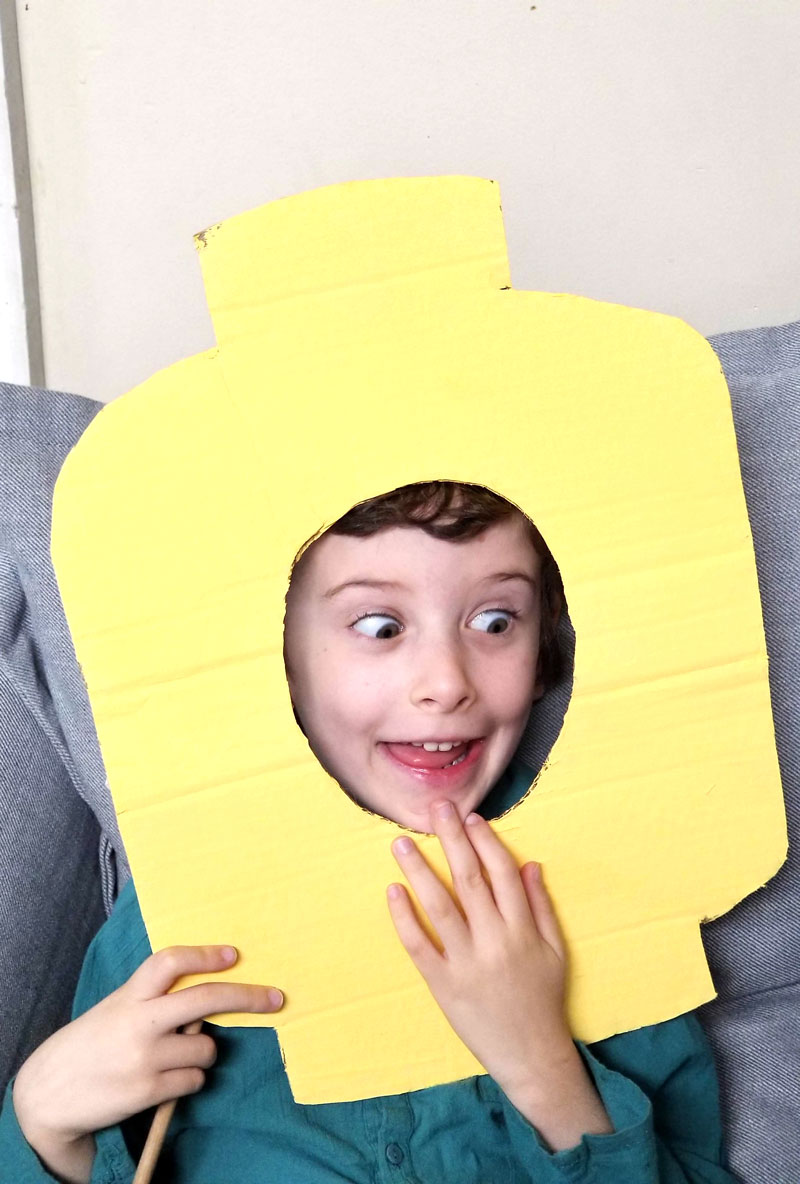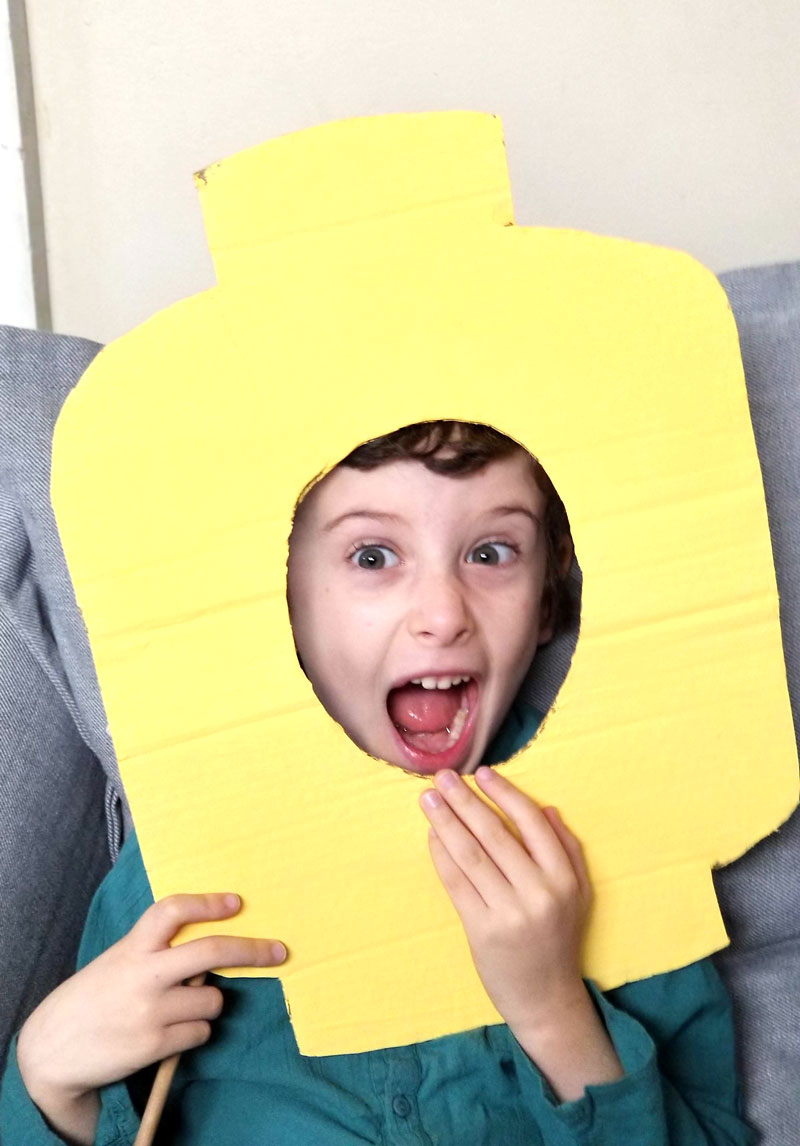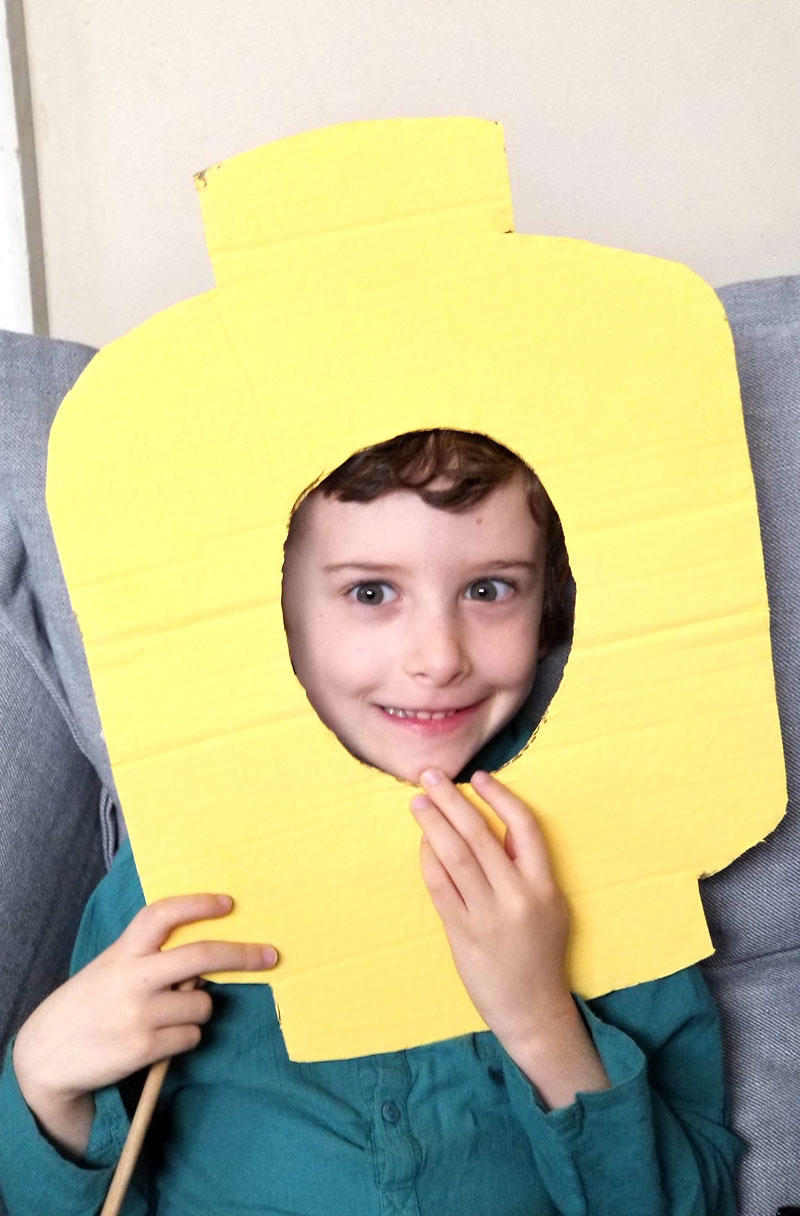 Who will you be making these LEGO photo props for? How do you entertain kids at a LEGO themed party, and which favors do you send home? Comment below!