I am so pleased to present to you Evelyne from Nemcsok farms, who is here to prove to you that knitting is totally cool, with an adorable guest post. She used an easy technique to make this knit pencil case, but it's those fun buttons at the top that really pulled me in.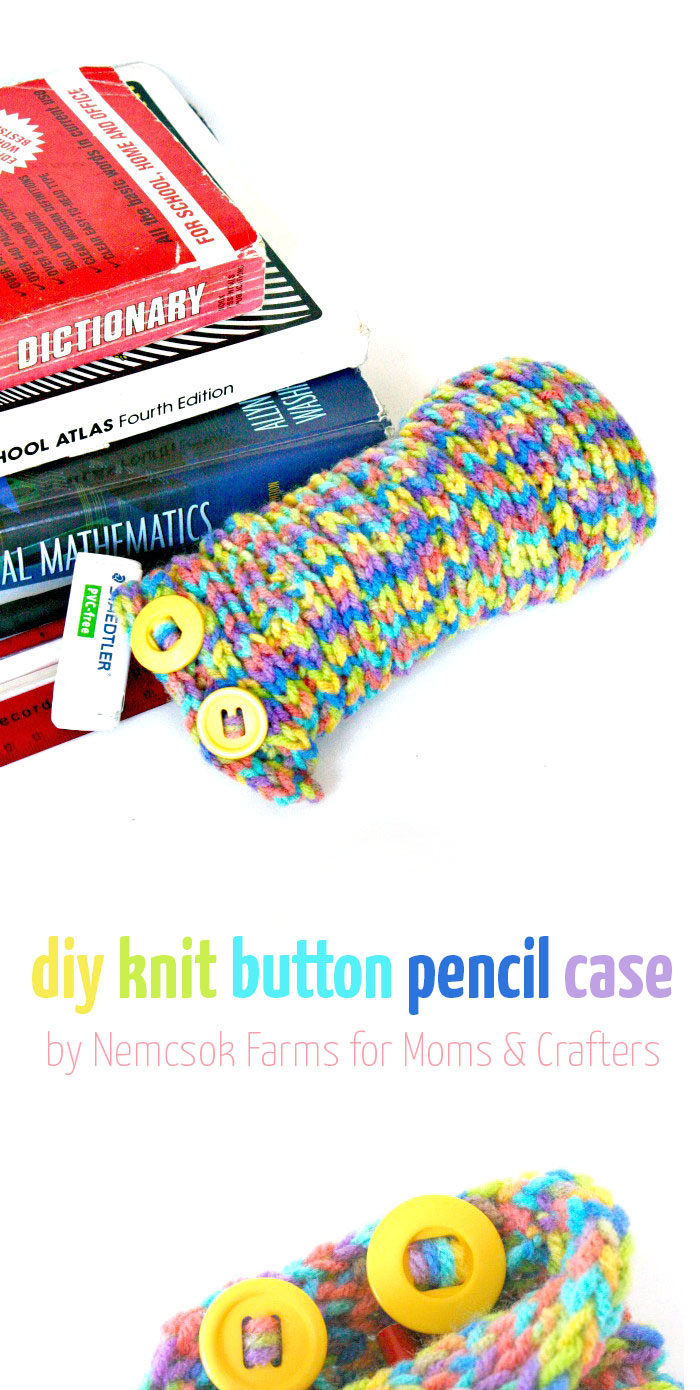 Rock this school year in your own completely unique style by making your very own knit pencil case, with an I-cord.
Disclosure: this post contains affiliate links.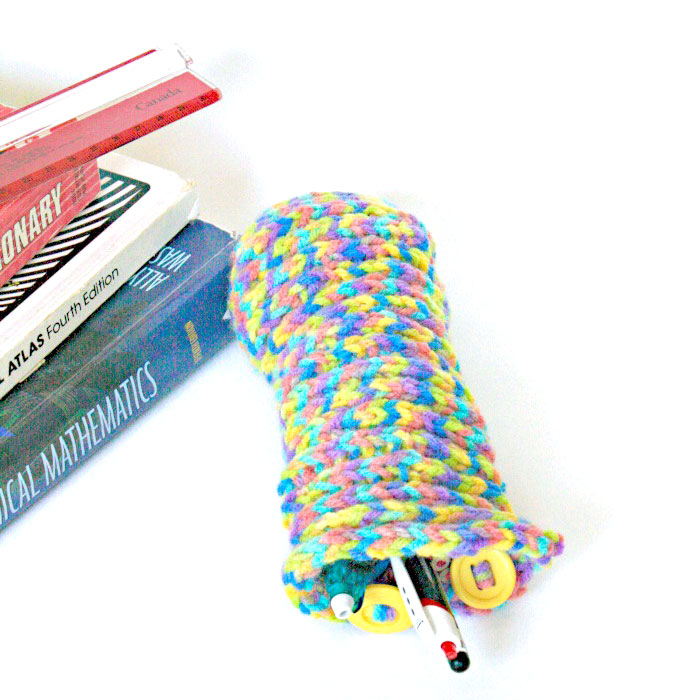 Use your favourite yarn, in your favourite colors, and customize with the buttons of your choice. This is an excellent stash buster project, and so much fun, you may want to make some for your friends!
You'll need to know how to make an I-cord (I included some instructions below) and the rest is super easy.
The I-Cord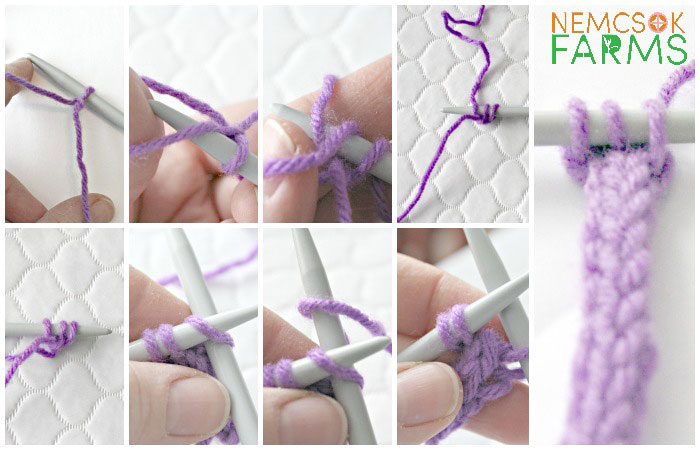 Directions:
Cast on three stitches to one of the dpns. I pretty much always use the sling shot cast on, and I've got an excellent tutorial on that here but again, drop me a line if you're having trouble
Slide those three stitches down to the other end of the needle. That's right. Just scootch them on down.
Using the other dpn, knit those three stitches off of the left needle, by bringing your working yarn from the last cast on stitch, around to the back of your right hand needle.
Again, slide those stitches down to the other end of the needle, and again bring the working yarn from the last worked stitch around back, and ready to knit those three stitches.
Repeat until you have the desired length of cord.
Bind off and it's ready for your project
The I-Cord Knit Pencil Case
Materials: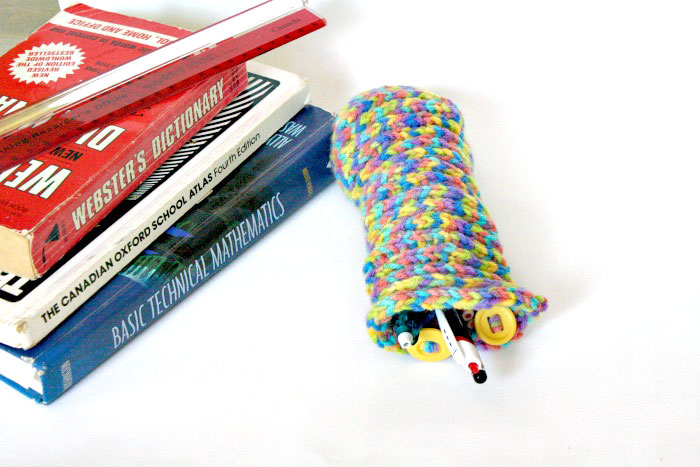 Directions:
1. Measure out the first two inches of your I-cord, bring the working end of the I-cord back around to the start, and secure.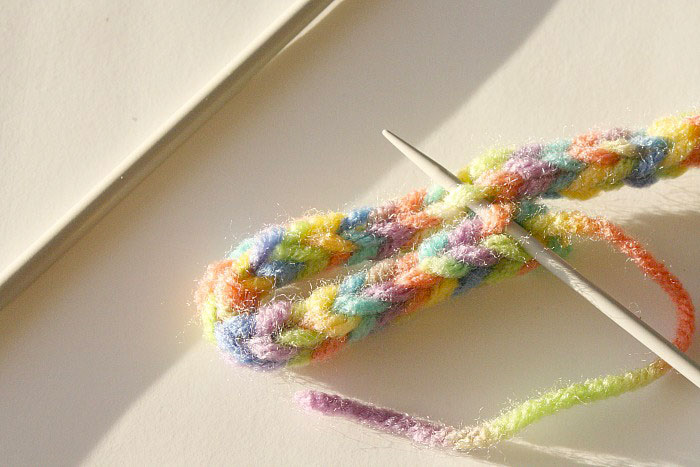 2. Sew back across the starting two inches, securing the I-cord together, beginning the spiral base.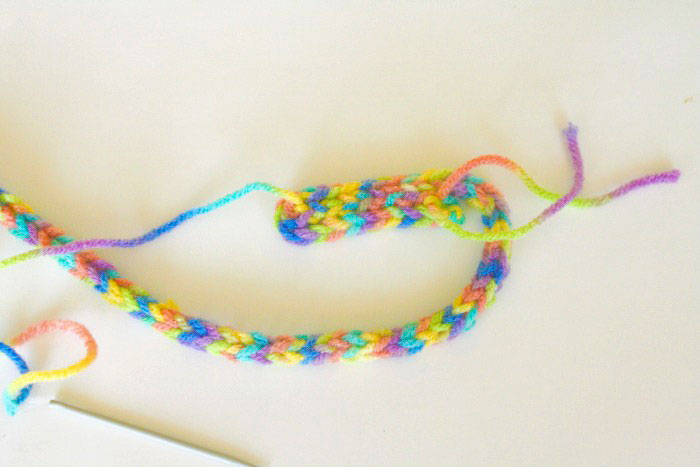 3. Bring the working end of the I-cord back around again in a spiral, and secure, and stitch back again.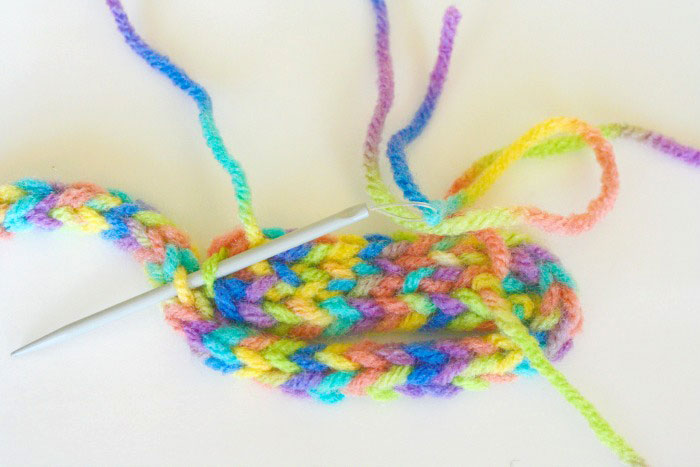 4. Continue working in this manner ( securing the I-cord to itself, and then stitching together ) until your base has two full loops around your initial two inch starting point.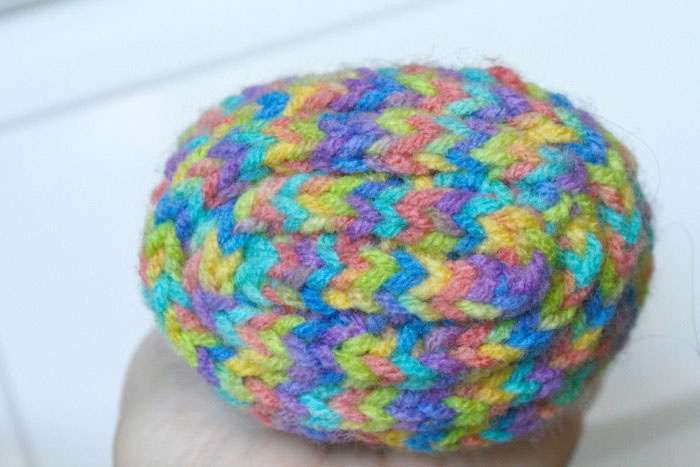 5. After your base is complete, you will start building up, instead of out. Place your next part of the spiral on top of the outside edge of your base, and stitch together.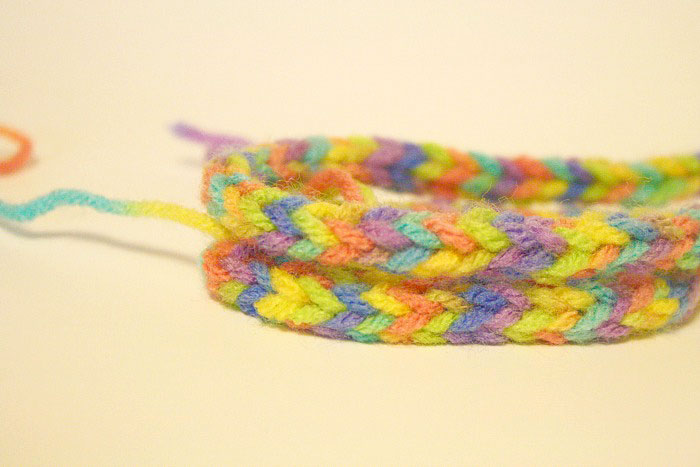 6. Continue to build your pencil case up from the base, in a spiral, stitching secure. A 13′ feet piece of I-cord made with worsted weight yarn, and worked on 6 mm double pointed needles, should get you a pencil case that measures 8″ x 3″ flat.
7. On your last section of I-cord to secure, leave two gaps for button holes in the seam.
8. Secure the end of your I-cord to the pencil case, weaving in any strands.
9. Attach buttons on inside of the pencil case, corresponding to where you leave the button holes.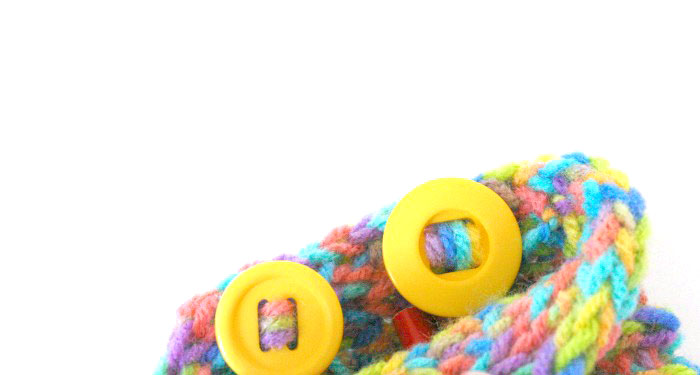 About the Author: Evelyne is the fearless, axe wielding, quirky, hardworking and incredibly funny creative genius behind the blog Nemcsok Farms. Who also has a weird fascination with soil, and wreaths. You can follow her on Pinterest, and Instagram, and stop by her Facebook page to see she has been creating lately.
She has recently released her first ebook of patterns for you to try.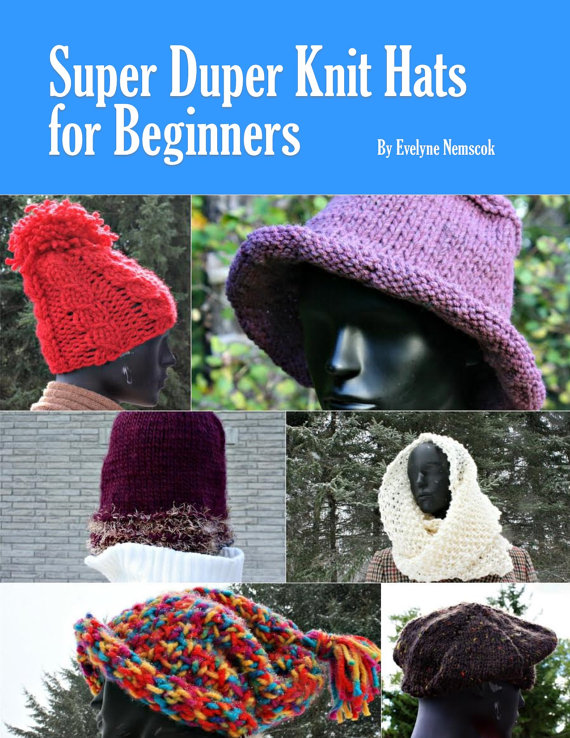 Have you ever made a knit pencil case? Which other cool projects are you trying for back-to-school?