Make a beautiful, lightweight mosaic heart card to make someone really happy. It's perfect for Valentine's Day, a birthday, an anniversary, or any day!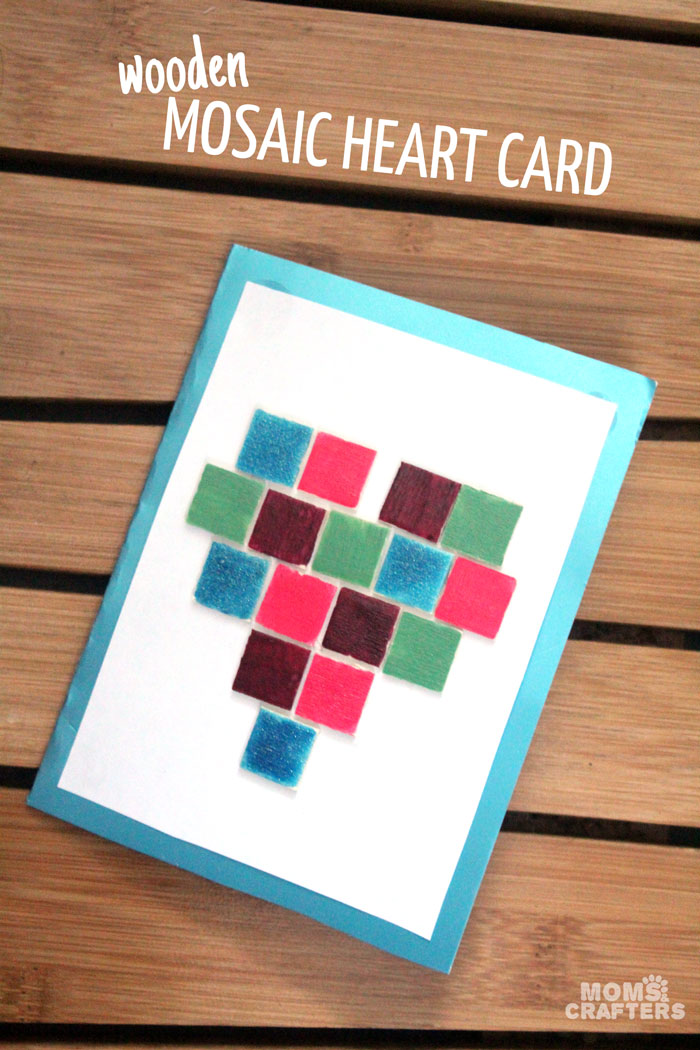 Dimensional mosaics and cards don't normally go together. Mosaics are usually made with glass or ceramic mosaic tiles, which makes it rather heavy for a card.
Disclosure: this post contains affiliate links.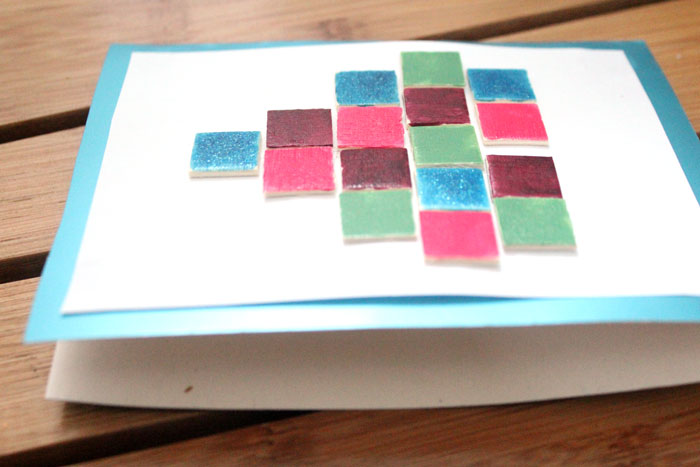 On this mosaic heart card, I used wooden squares instead of tiles and painted them on my own. This also gave me more control over color, added a fun new part to the craft, and, of course, is much more cost-effective. It also keeps it lightweight and appropriate for mailing, or even just stuffing into an envelope.
I painted the "tiles" with nail polish in different colors for a nice, glossy finish. Acrylic paints work great too (without the gloss…)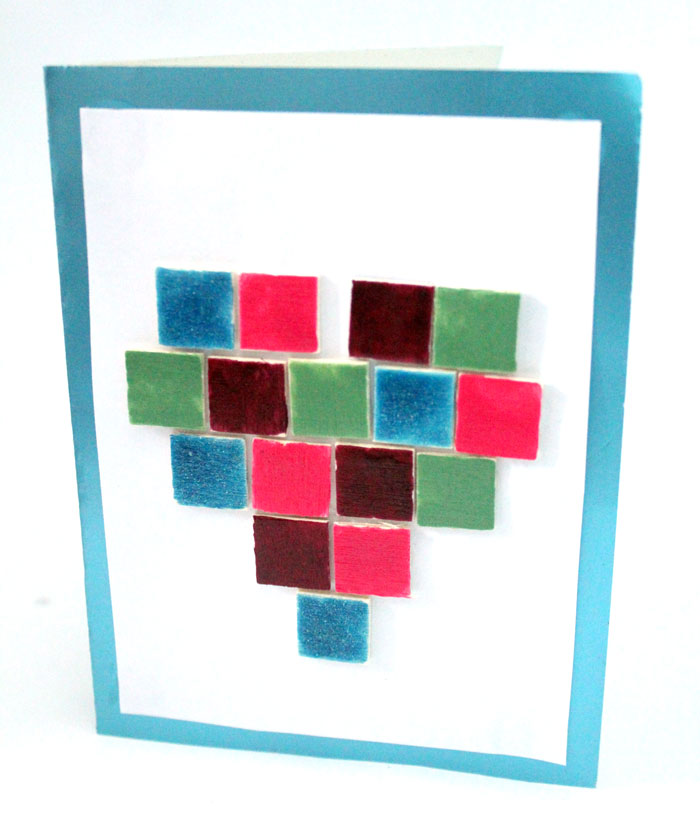 I plan to use this card for my husband for our upcoming anniversary (in just over a week!). He's probably already seen it lying around but who really cares, right? It also makes a perfect card for Valentine's Day since it's, well, a heart.
It's eas to make, fun for a huge variety of ages, and pretty hard to mess up. I hope you enjoy!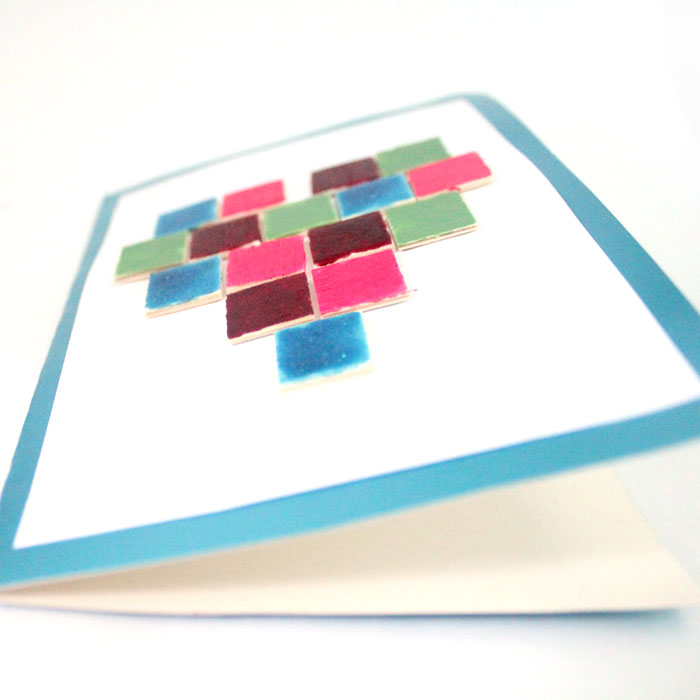 What you need to make this mosaic heart card:
How to make a heart mosaic card: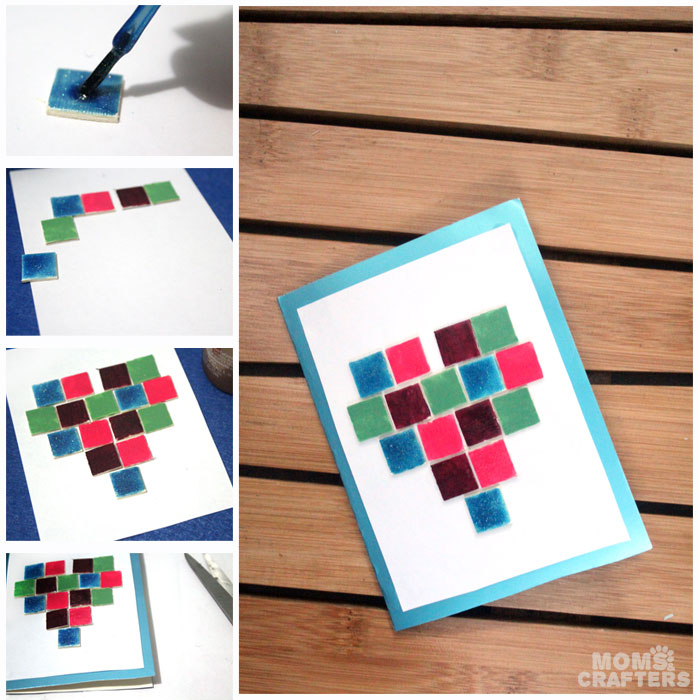 1. Figure out your arrangement for your heart. Mine was as follows: Four with a half space between the middle two, five, four, two, one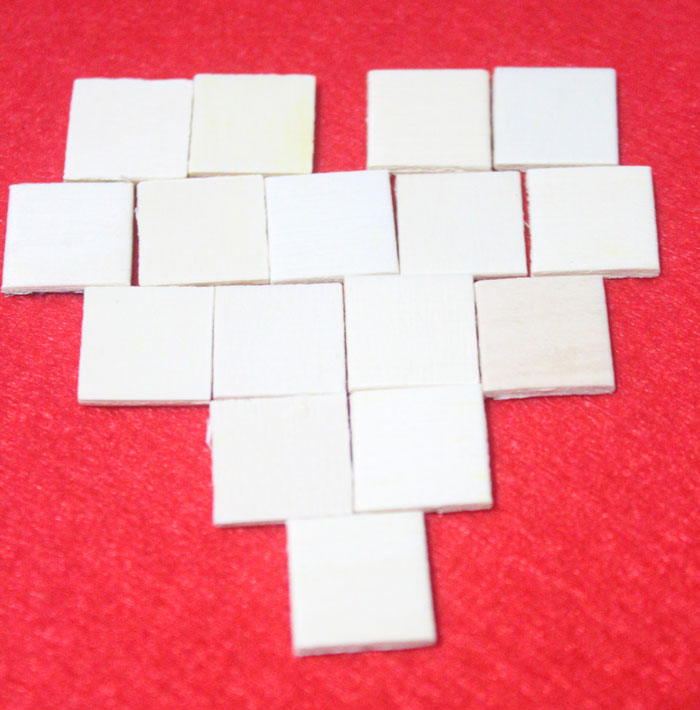 2. Paint your wooden tiles! If you want to make them nice 'n glossy and you're using nail polish like I did, you can first paint the surface.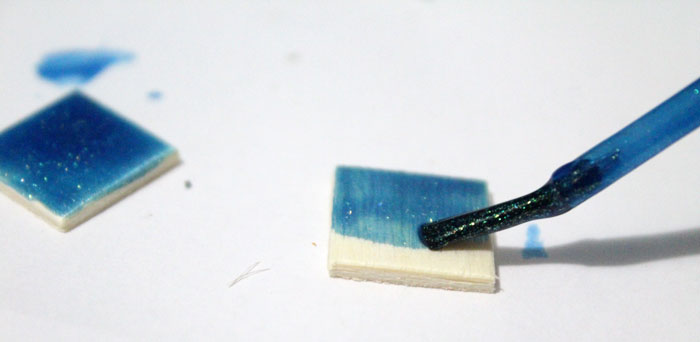 Then, pool a little in the center and let it spread.
3. When all your tiles are painted and dry, arrange them on a quarter piece of white paper. Make sure the paper is smaller than the size cardstock you'll want. I folded a white paper into quarters and then trimmed it a little.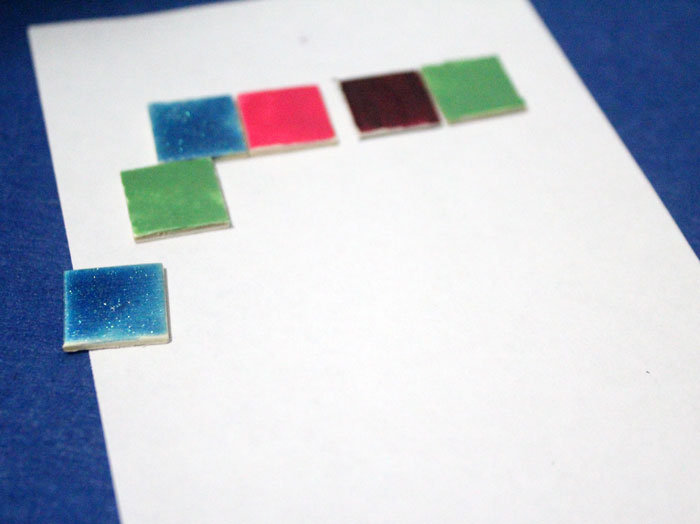 4. Glue on your tiles with tacky glue and allow it to dry.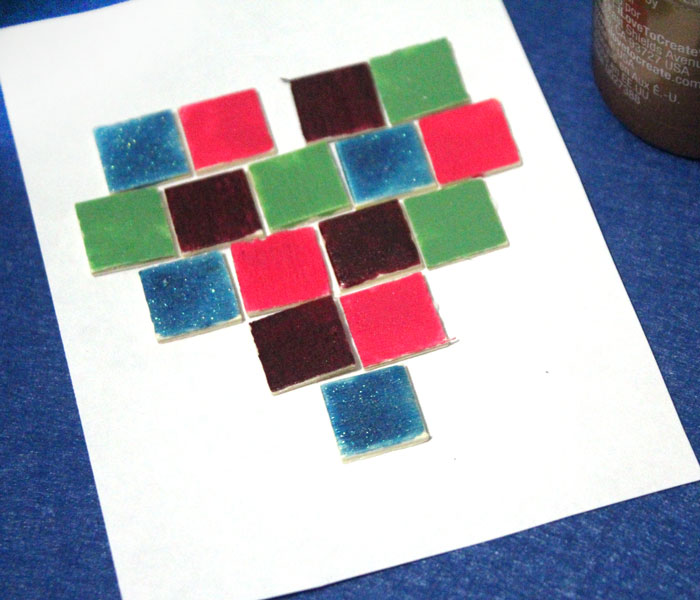 5. Cut a half sheet of coordinating cardstock in half and fold that in half. Glue your mosaic heart onto the front of your card.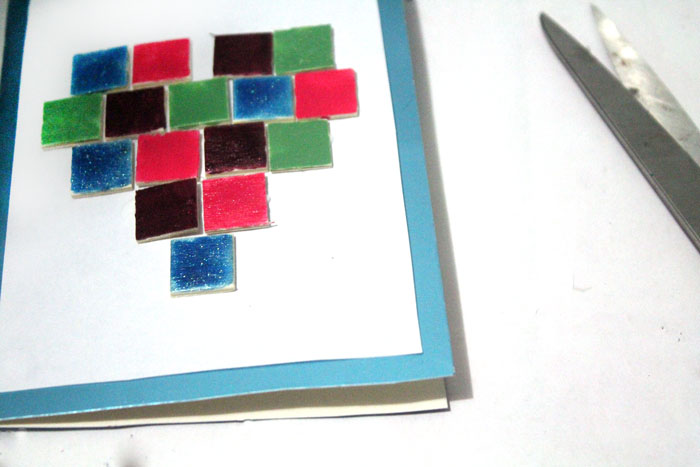 As you can see, this mosaic heart card i lightweight because I used wood and not ceramic tile or glass. It's flat enough to stick in an envelope too.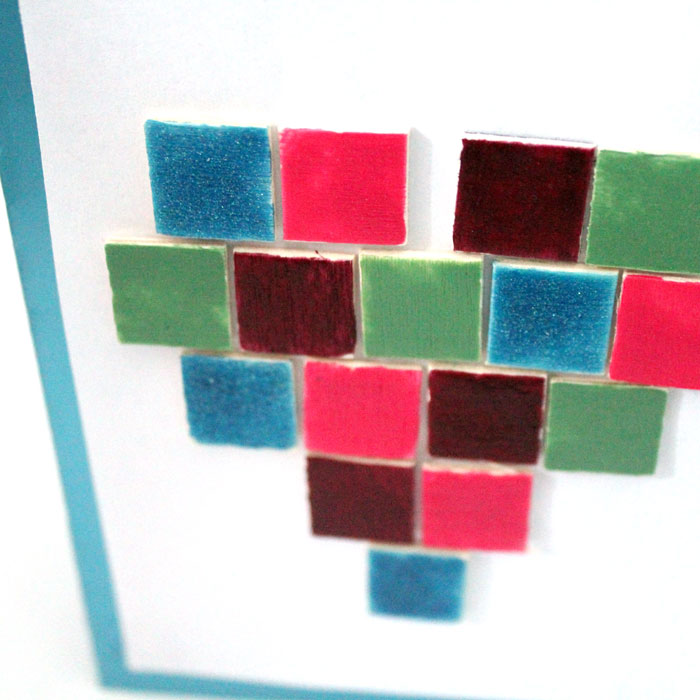 I'll be giving this one to my husband for our upcoming anniversary but it's perfect for Valentine's day as well. It's open-ended and great for any age group.
I hope you enjoyed!