Make an adorable panda paper craft – a sweet puppet – using the free printable template! Find more paper crafts for kids here. This post contains affiliate links.
---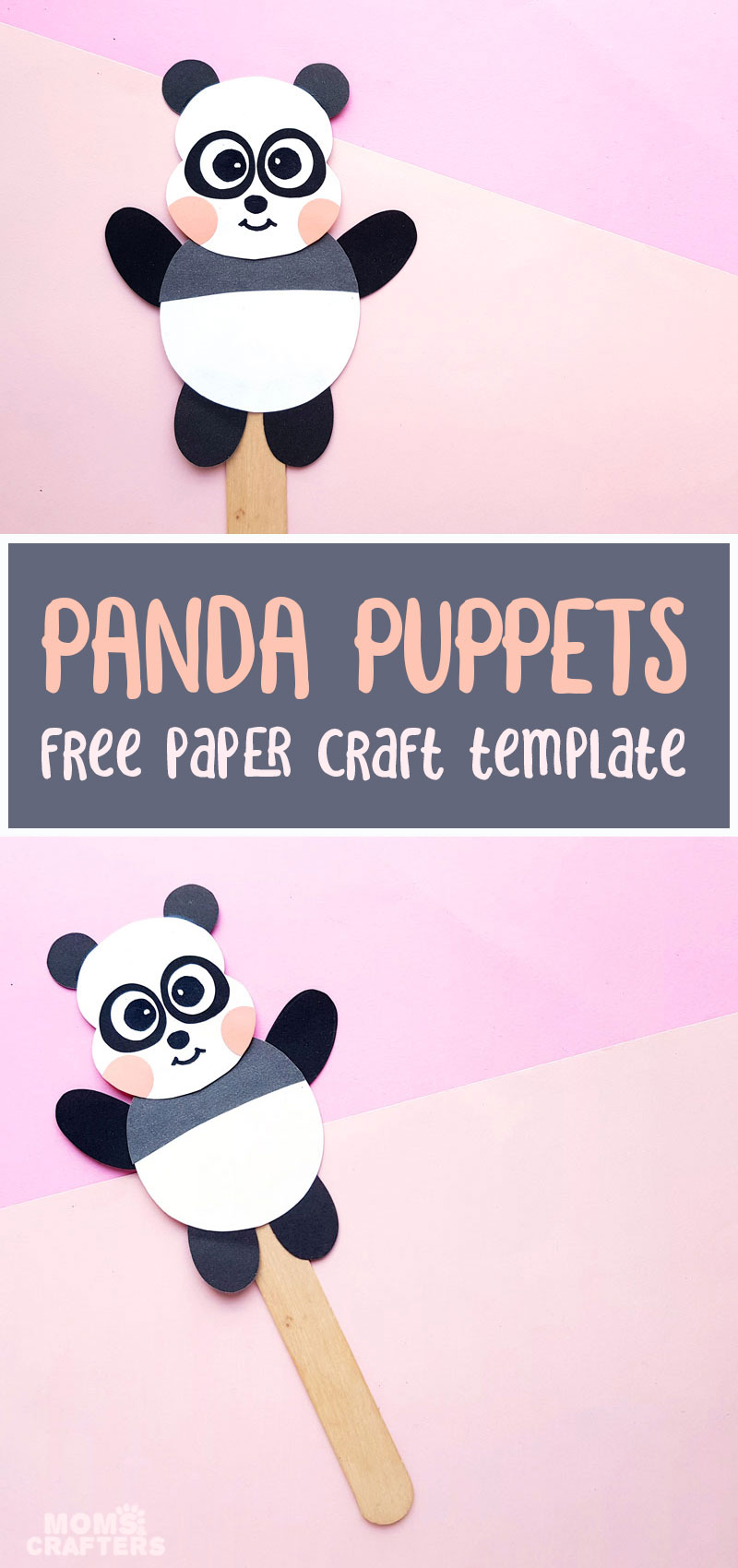 Make a fun and playful panda paper craft – perfect for learning the letter P! This was designed as a puppet but you can use it as a bookmark too. Or, leave off the stick and just have fun with it.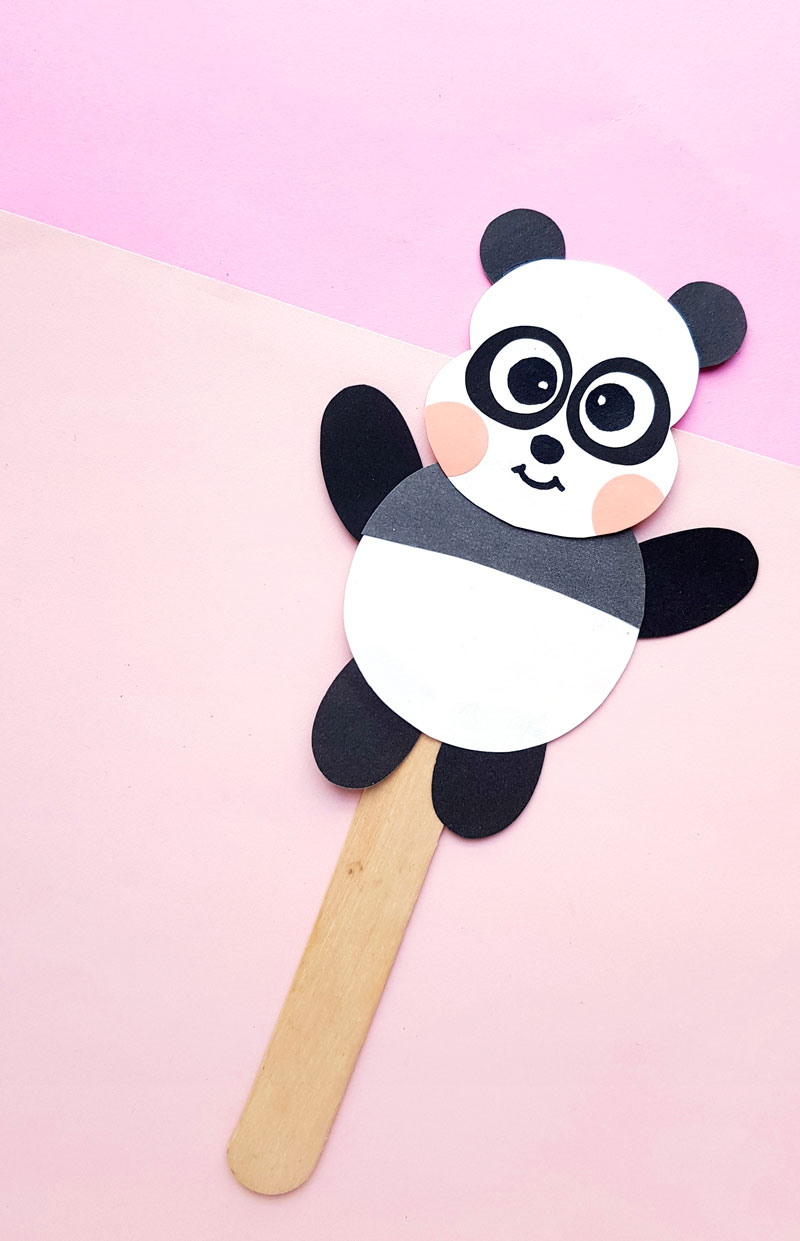 Use colored card stock for a good quality, durable puppet or stick with construction paper to keep it budget friendly and simple.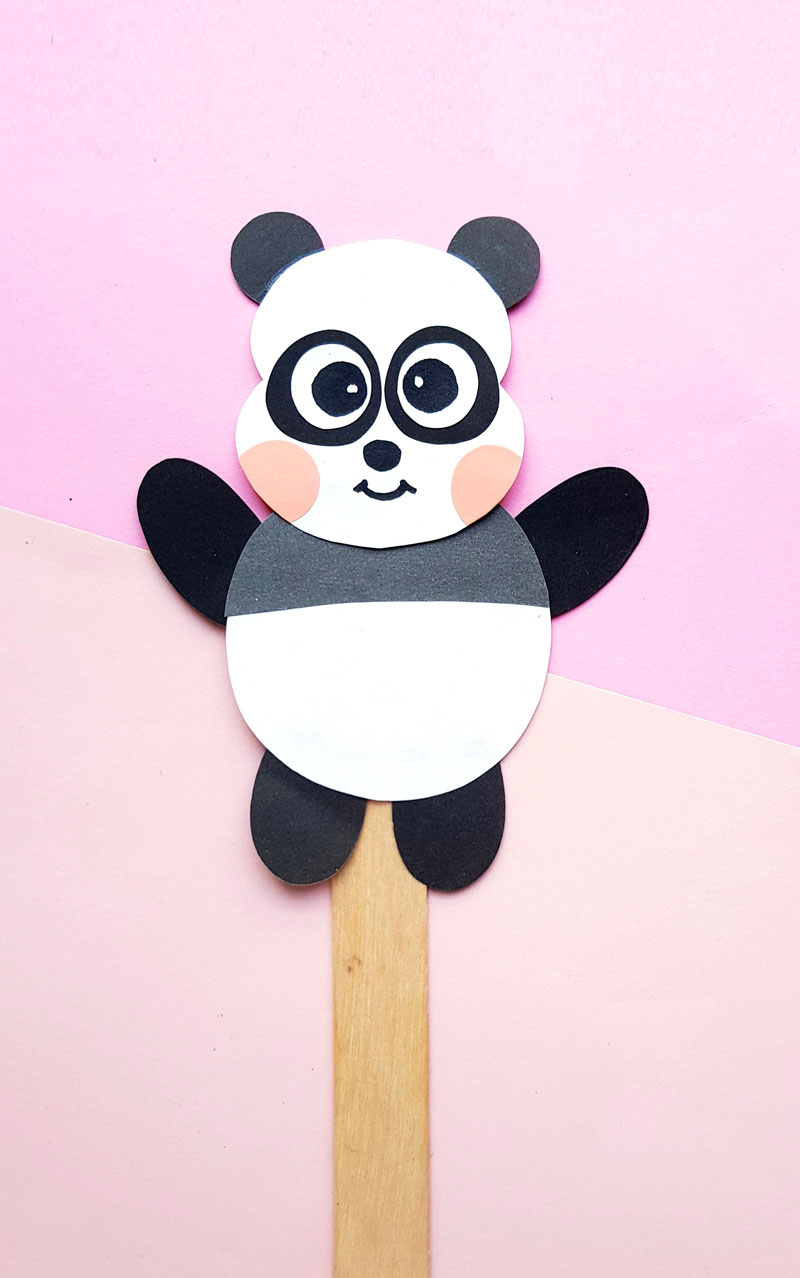 Download your panda paper craft templates:
What you need to make panda puppets:
How to make paper panda puppets:
1. Select white, black, grey and pink colored craft papers for the panda paper craft. Trace the 2 big circular shapes on white paper and trace the 2 small circles on pink paper. Trace the rest of the patterns on black and grey paper as pictured. Cut out the traced patterns.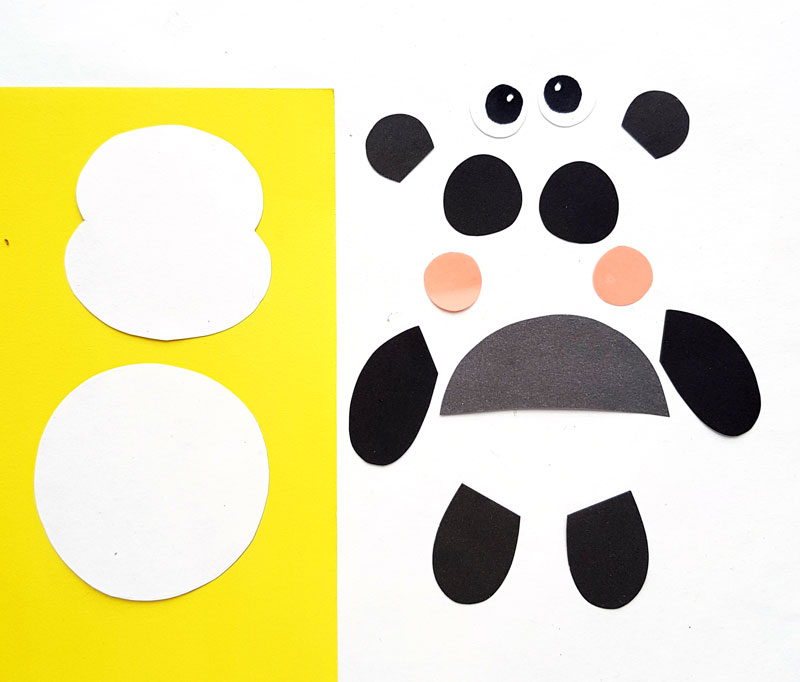 2. The large round-ish piece is the lower body part of the panda and the other double-circular piece is the head. Attach the half circle piece to the top of the lower body. Attach the 2 eye cutouts on the eye patch cutouts and the 2 ear cutouts on the top end of the head cutout.
3. Attach the eye patterns and the 2 pink blush patterns on the head. Use a sharpie to draw the nose and mouth of the panda on the head below the eyes.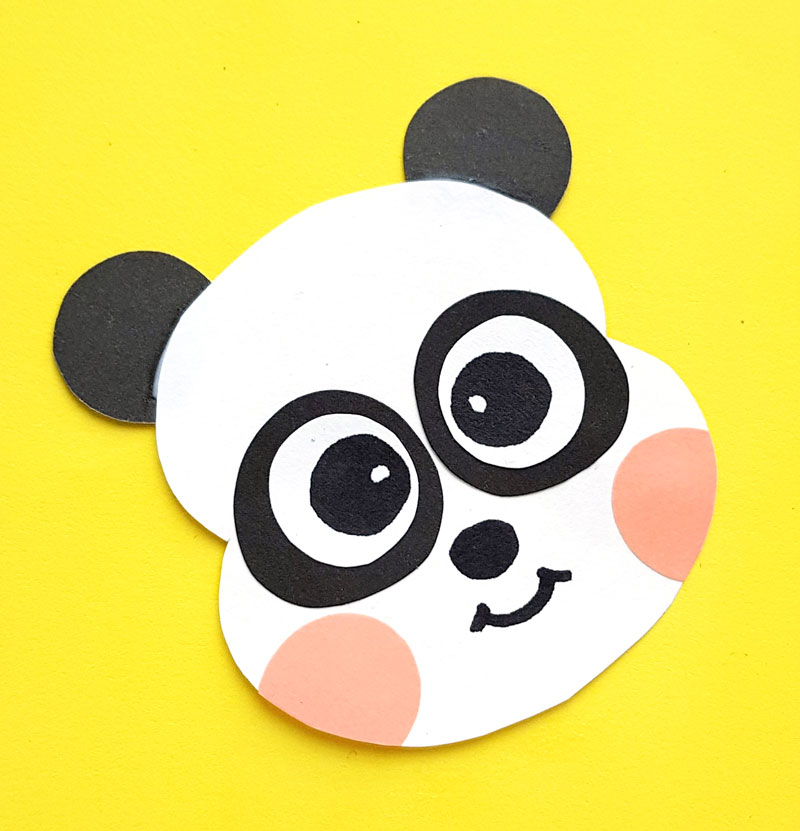 4. Attach the head on the top end of the body, keeping the head in front.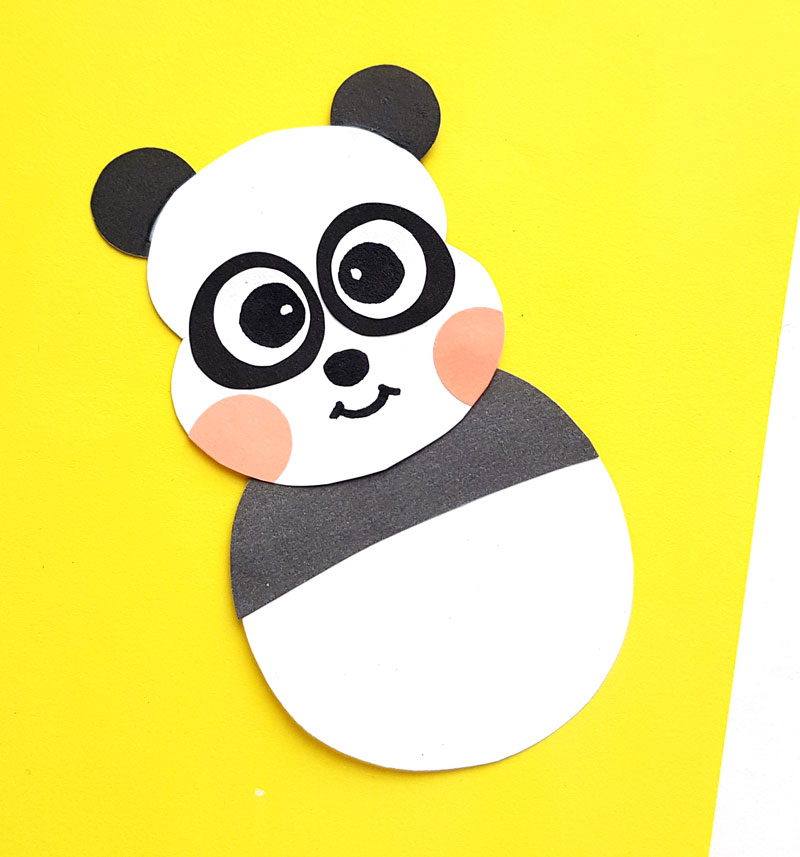 5. Attach the hands and legs on the paper panda as pictured.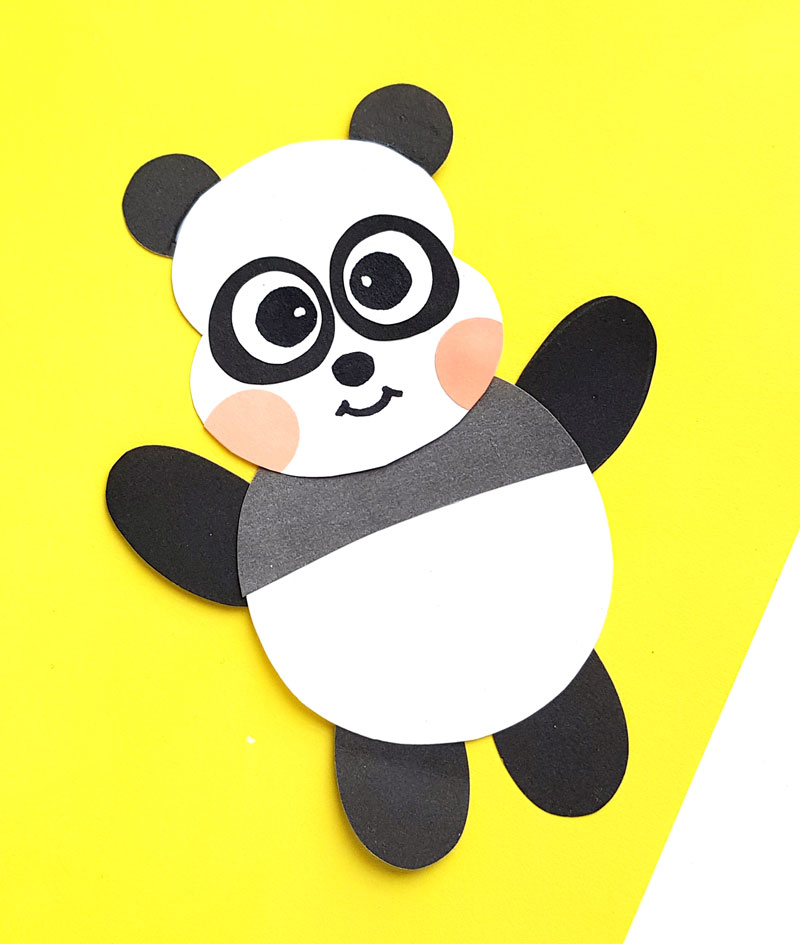 6. Attach the panda paper craft on a popsicle stick to complete the puppet.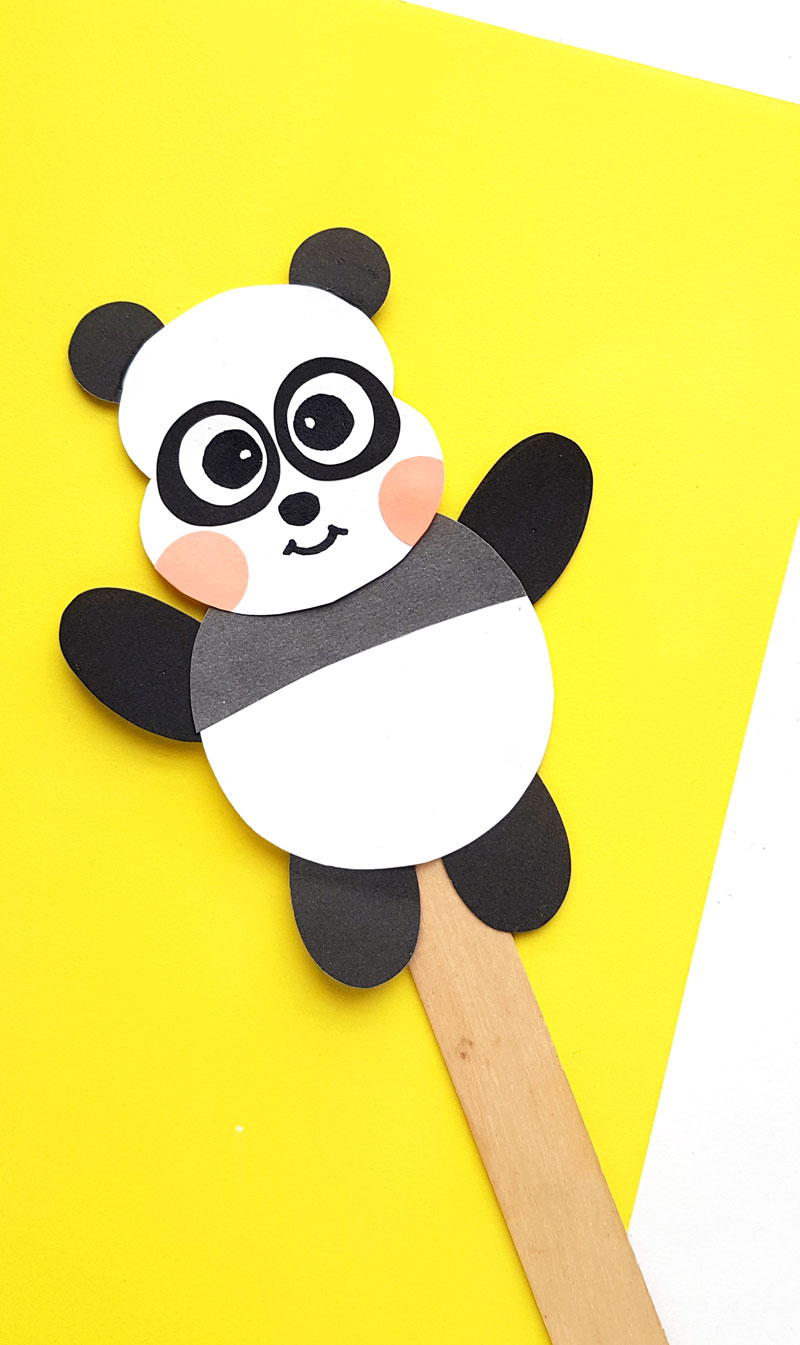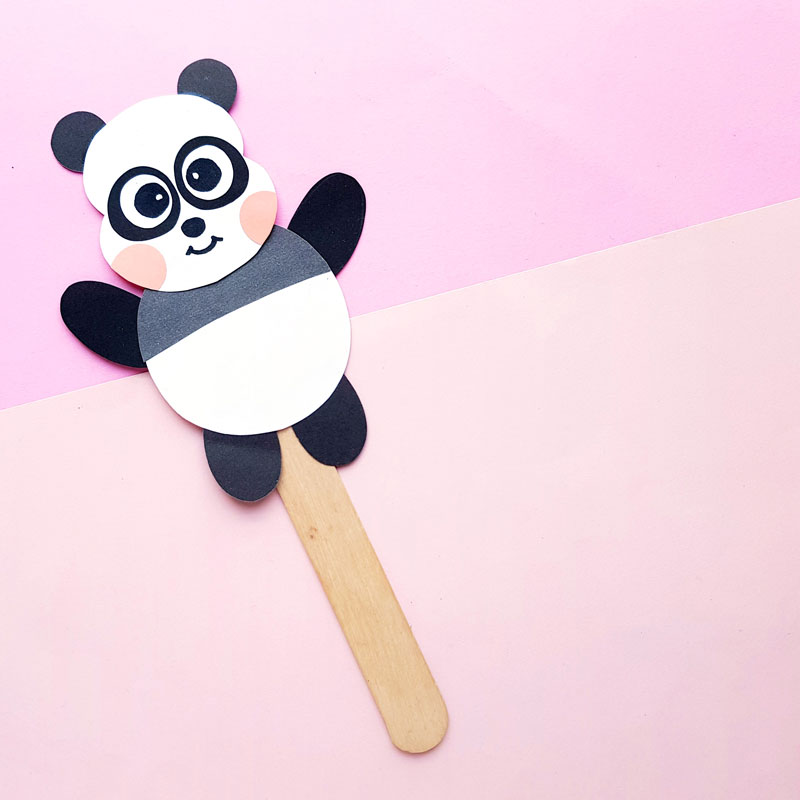 More paper crafts for kids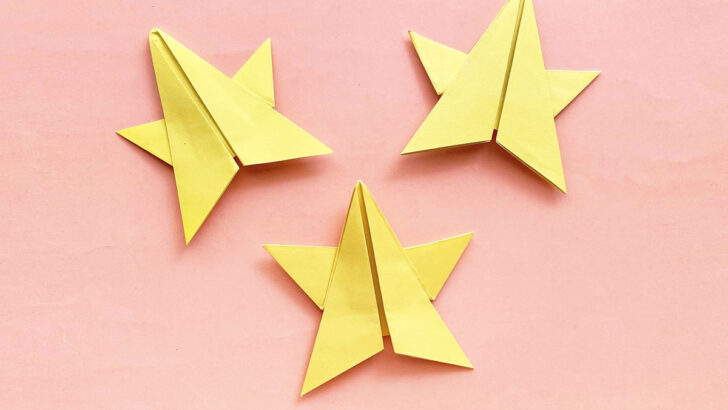 Craft a 5 pointed origami star using this simple tutorial with step by step instructions. When you're done, go ahead and check out this origami …