It's been just a few months since I decided once and for all that it's time for me to learn how to watercolor. I decided to sum up my series here so that you can find all your watercolor resources in one spot! If you're looking to learn brush lettering check out the best brush pens for lettering and the rest of that series! Disclosure: this post contains commissioned links.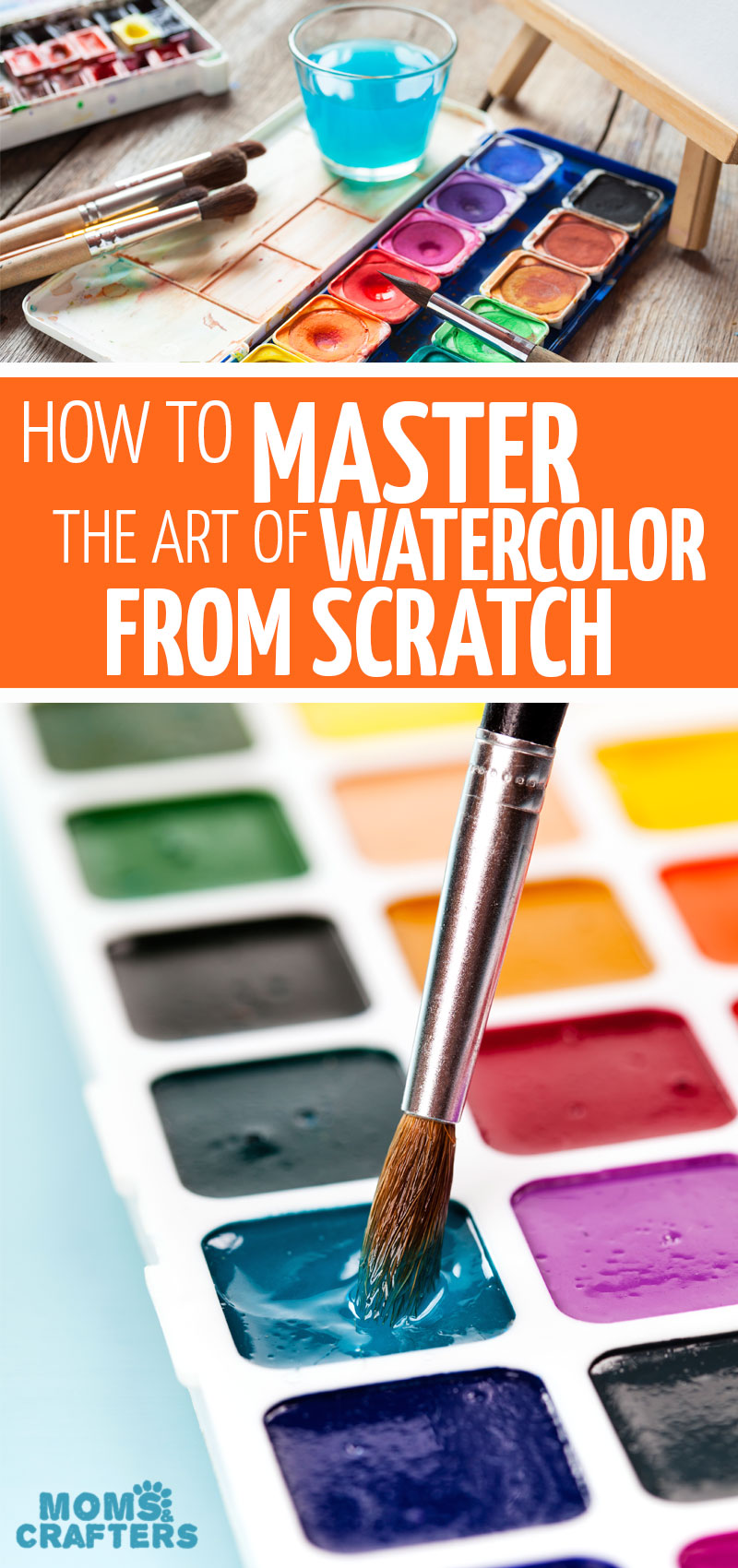 Watercolor is one of my favorite media for a few reasons:
The dry time is quick making it easy for me to do as a mom, who can't leave things lying around
On the same note, it's easy to do quick, small-scale pieces
It's so versatile – I use it for brush lettering, to make more detailed art, for quicker washes, etc.
It's really easy to learn how to watercolor because the medium is so forgiving and easy to manipulate!
It plays well with other art forms, such as line art.
It is relatively inexpensive! While you CAN go all-out and get top-of-the-line canvases, paints, and brushes, you can also stick with a basic pan set like this one and wet media paper, especially if you're doing it just for fun.
Now on to your full guide on how to watercolor! This is a summary post, which gathers a series I did into one page to make it easier for you to sort through and go through the posts in the correct order.
Make sure to click on the title or image for the full guide, brought to you by Stefanie of Simple Acres blog, so that you can get all the details you need. Each post works as a "lesson" and then you're on your own making the most of these new skills.
On each post, Stefanie has also linked to a few specific project tutorials that are great for practicing.
How to watercolor step 1: gather your supplies!
Making sure you have the best watercolor paints for your needs, as well as all the watercolor materials and painting supplies to get you through learning! Stefanie broke down for you in these posts what works for which needs to really help you choose.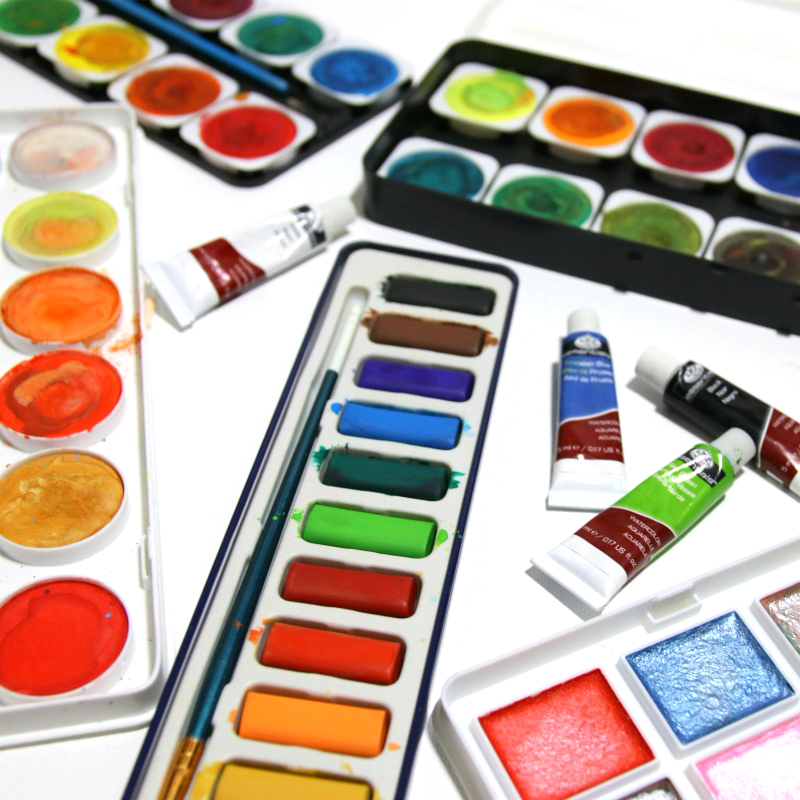 Watercolor 101 – use books to learn how to watercolor!
If you're more of a visual, hands-on step-by-step learner, you may prefer to have a book or two open in front of you! This is also a good way to learn how to watercolor more in-depth. While this guide shows you basic techniques so that you can step out on your own, these top watercolor books for beginners will give you much, much more than we can in a few posts.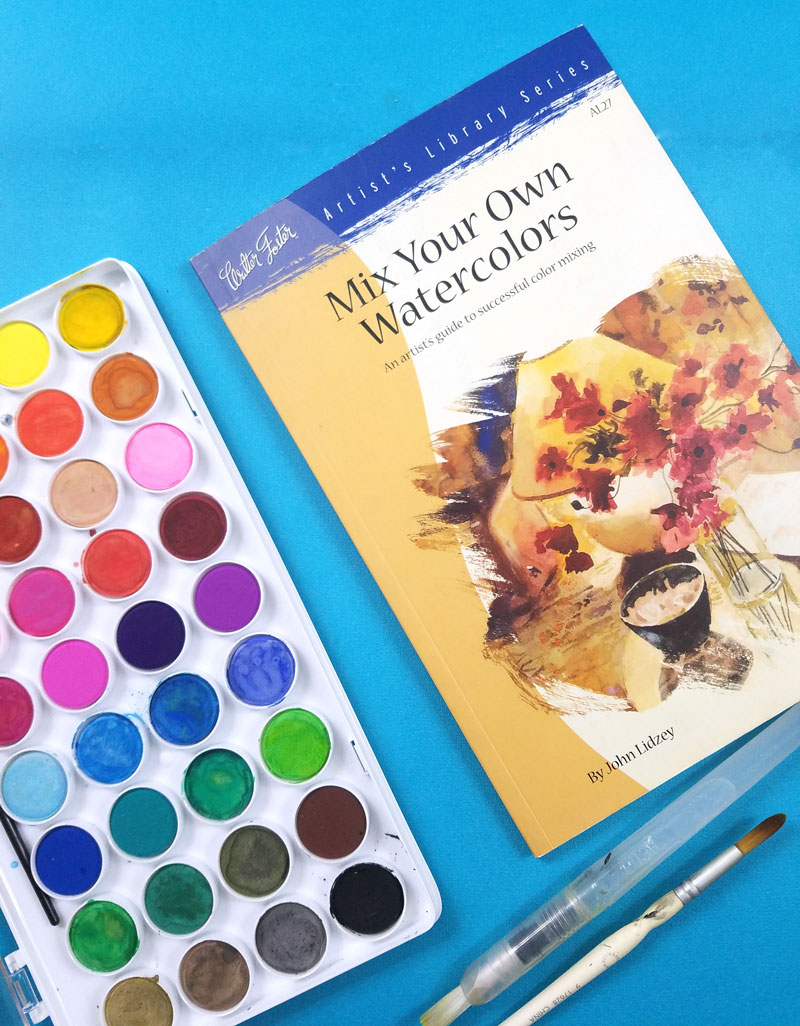 Learn the basic techniques and skills you need to know how to watercolor!
Stefanie takes you through some basic watercolor techniques for beginners so that you can get started! Practice these over and over again on scraps of paper, then go on to making your own watercolor artwork!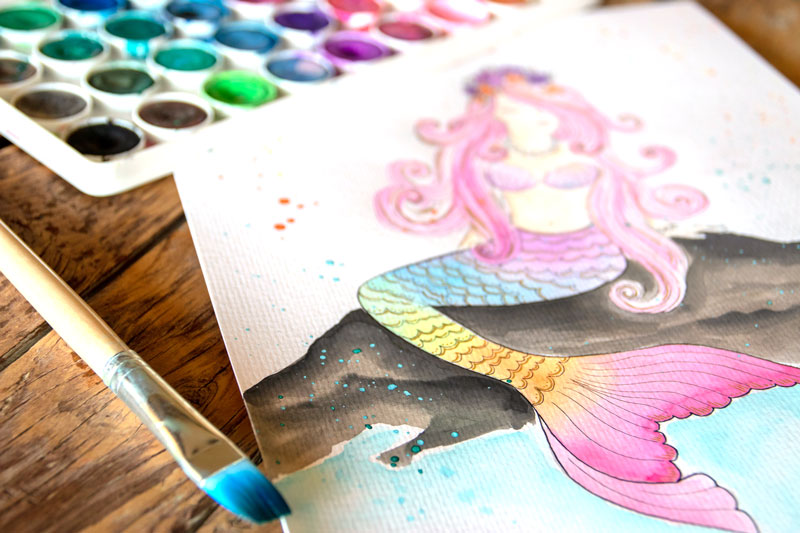 Now that you know how to watercolor, try these fun art projects:
Once you know the techniques, you can start creating frameable art with some specific projects by Stefanie, such as this watercolor fall tree art or these watercolor gift cards.
Or, take a walk, find your inspiration in nature, in a favorite place, object, or person, and continue creating your own watercolor art!
The more you practice, the better you'll become.
Have you learned how to watercolor? What are your top tips for beginners? Got any questions? Comment below!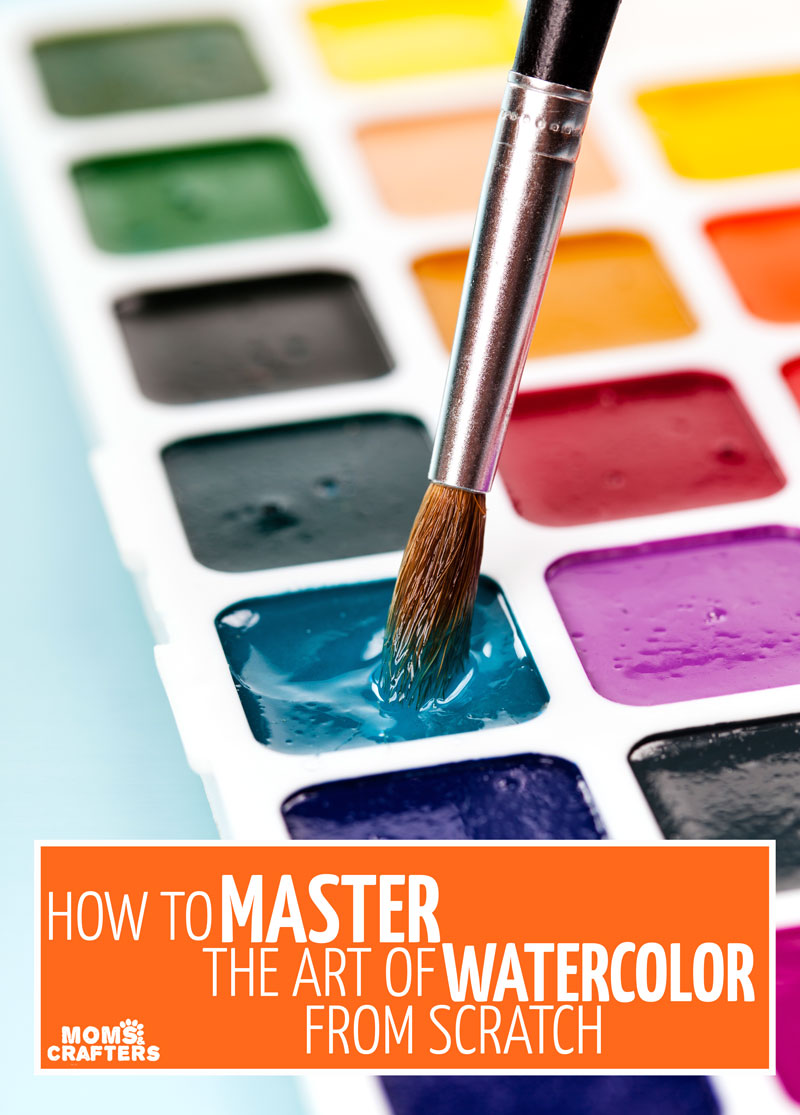 Loved learning how to watercolor? Try learning these new skills: