Anyone who knows me well knows my favorite cake in the entire world is red velvet. The moist texture, the beautiful color and the rich taste has made it my go-to cake when company is arriving. When I was looking to change up my repertoire a bit, it was a natural jump to red velvet cookies. Disclosure: this post contains affiliate links.


This red velvet cookie recipe takes everything you love in the cake and turns it into bite-sized deliciousness. These cookies are great for stashing in the freezer and pulling out just one or two (or three!) after a crazy day with the kids.
I also like to hide them in lunchboxes for an extra special surprise come lunchtime.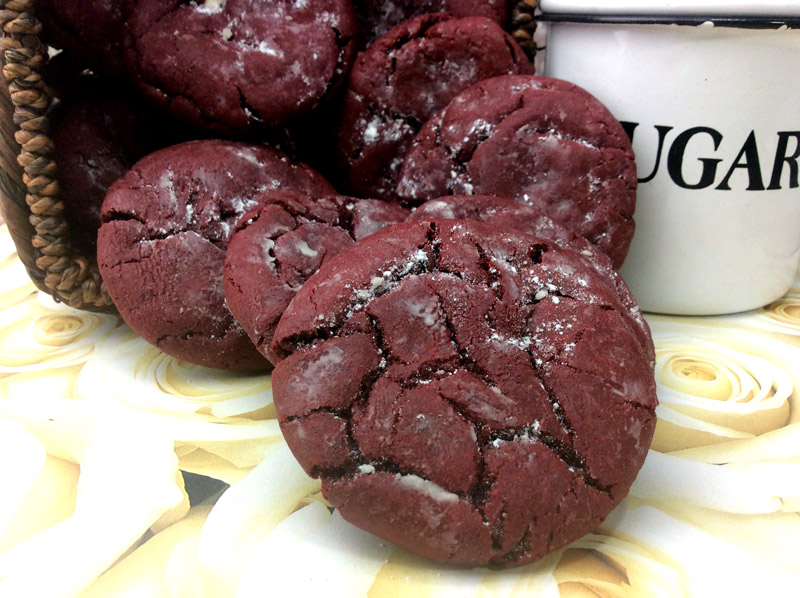 A red velvet cookie is just perfect for indulging on its own- but if you're looking to make it even more kid friendly, (I know what you're thinking- a cookie is possibly the most kid-friendly food there is!) try dipping half the cookie in a classic cream cheese glaze. There is nothing more sinfully delicious than the combination of red velvet anything and cream cheese glaze.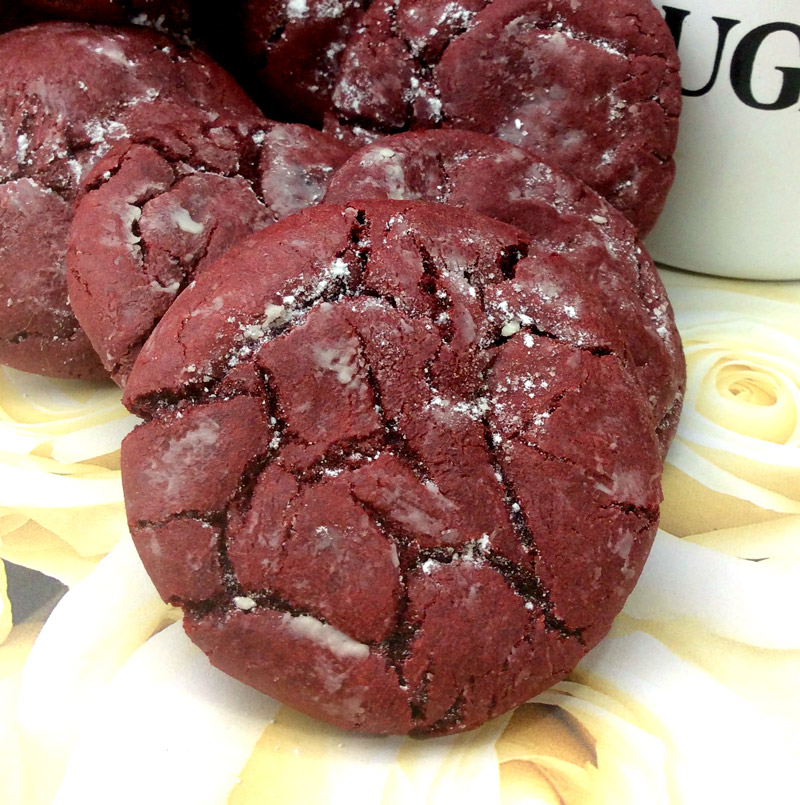 This recipe is sure to be one that you will keep coming back to. The best part (and you can keep this a secret! I won't tell anyone!) is that it uses cake mix! No measuring flour, sugar, baking powder… the perfect choice for the busy mom. Hey, the less measuring cups I have to wash, the better!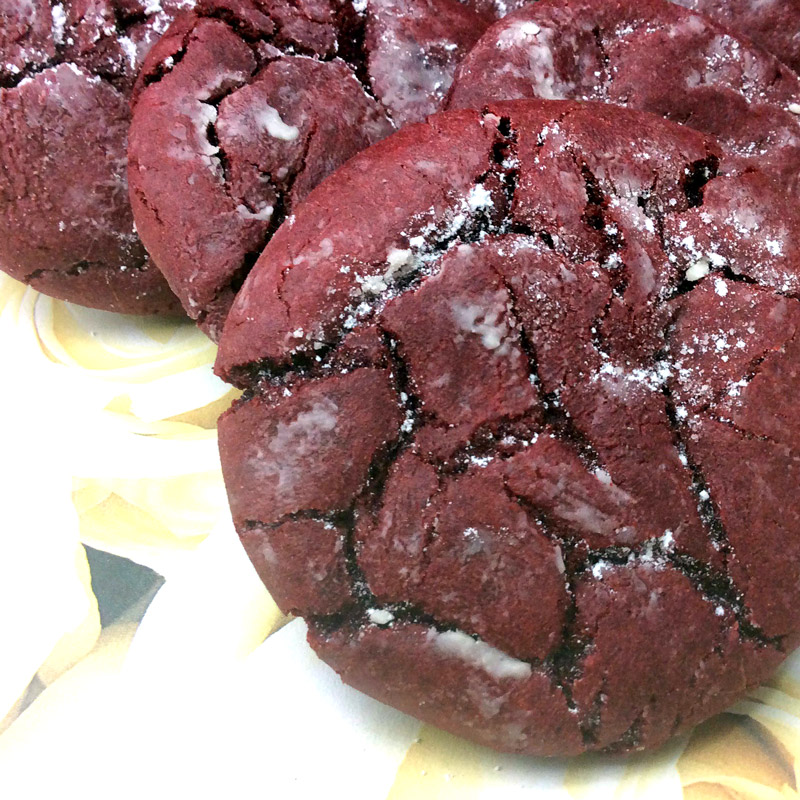 How to Make Red Velvet Cookies:
(Makes 3 dozen)
Ingredients:
Directions:
Preheat your oven to 350 degrees.
Combine the cake mix, oil, eggs, and food coloring into a stand mixer fitted with a paddle attachment.
Mix until a soft dough forms.
Add in chocolate chips.
Mix until well combined.
Take a small ice cream scoop and scoop some dough out. Roll it in your hands to form a ball and then roll it into the powder sugar.
Place your dough balls onto the cookie sheet two inches apart.
Bake for 8-10 minutes
Once baked, pull the sheet out of the oven and let it sit for a minute or two.
Transfer to a wire rack and let it cool before enjoying.
Have you ever turned a cake recipe into cookies like these red velvet cookies? Tell us about it in the comments below!
[yumprint-recipe id='14']