I hope you enjoy these free recipe binder printables, made special for you to get all those recipes organized and in order! I've included two fun designs for you to choose from – one fun, citrusy watercolor theme, and another pretty green and purple geometric design.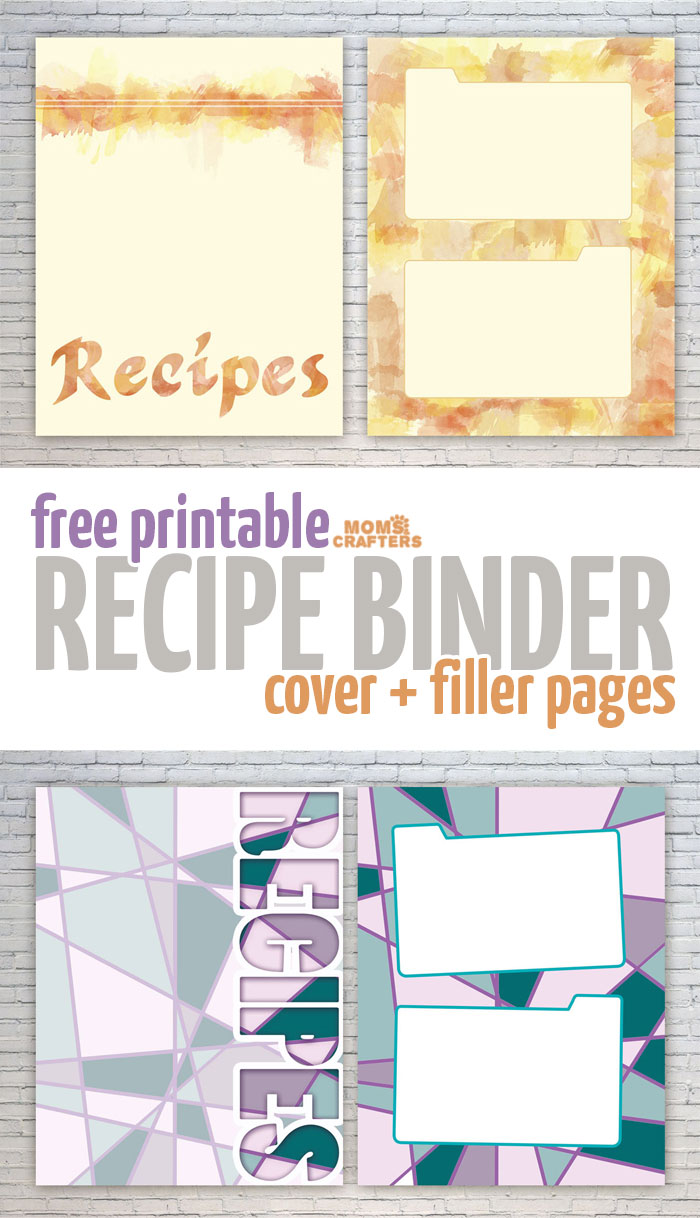 Disclosure: this post contains affiliate links.
You have a cover for each pattern, and a recipe card page – just print one of the covers, slip it into a clear-front binder, and add some recipe card filler pages.
When your mother-in-law's third cousin passes on that delicious dessert pie recipe, you simply jot it down on a blank page. You have all your recipes organized in one place instead of scattered between ten index card boxes, sticky notes, and digital notes all over your devices.
When you run out of pages, simply print more! (Make sure to remember where you save the file on your computer.
[convertkit form=5124953]
This is how the watercolor themed one looks. It's my personal favorite!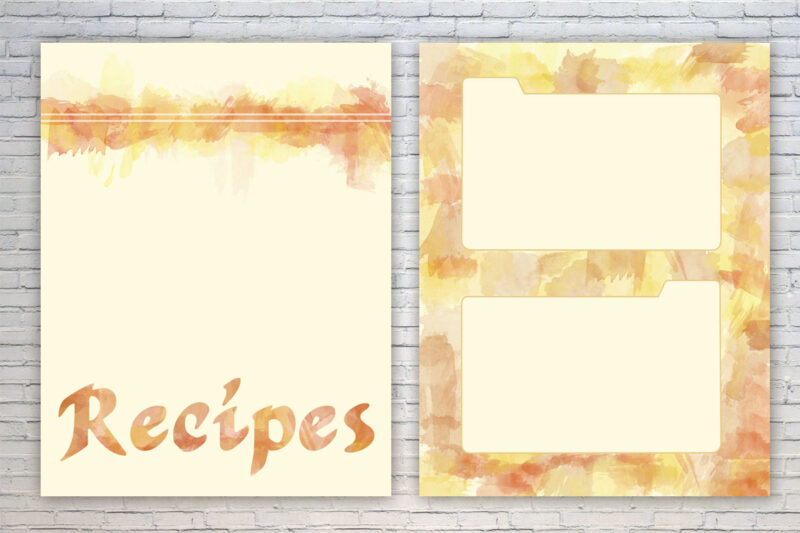 And here is the geo design preview: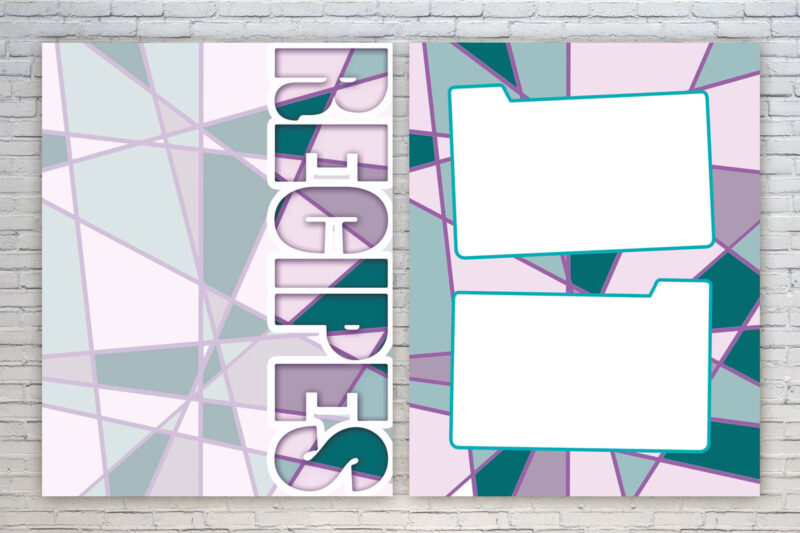 I hope you enjoy these free recipe binder printables! It's my favorite way to stay organized with "received" recipes, and I've even printed, cut and taped recipes into my recipe binder.
Since I do plan to be offering more easy and fun recipes here on Moms & Crafters, I thought it's the perfect time to offer a freebie like this – so that when you find that perfect recipe here you can jot it down where you're sure to find it!
[convertkit form=5124953]
Enjoy, and don't forget to spread the love! Hit the sharing buttons to the left to pass on the good word to your friends and family. The more these printables get seen, the more of them I make – so what are you waiting for!
Happy organizing and bon appetit!