In honor of the new school year, I thought I'd share with you some tips to help you save on college shopping!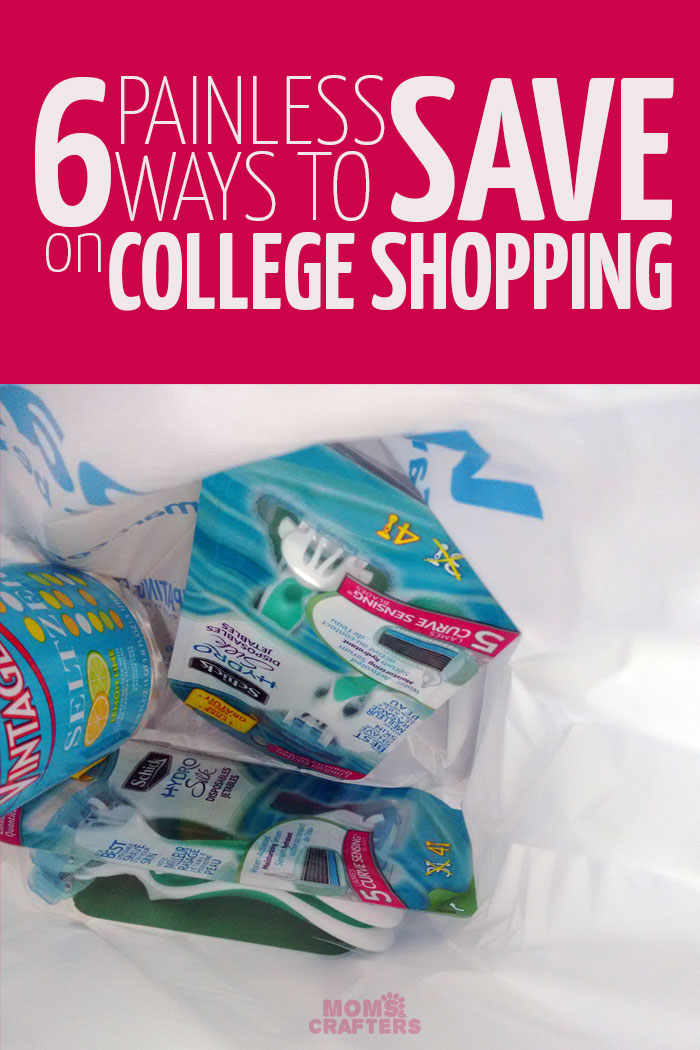 Going to college brings lots of expenses. But these expenses don't need to be forbidding. A few simple tips and tricks will help you save.
I remember when I was studying abroad, just a few years ago, what our shopping trips looked like. Before each trip back, I'd be frantically stocking up on anything and everything, and spending, well, a lot.
I've lived it, and learned my lessons. Getting college essentials doesn't have to be that expensive.
HERE ARE SOME SIMPLE TIPS TO HELP YOU SAVE ON COLLEGE SHOPPING:
Know what you'll need! Most of my toiletries that I liked to use were not available where I was going. I stocked up on those, but not on items like clothing and shoes that were available where I studied.
Speak to someone who's been there. He may be able to offer insight as to what you actually will or won't need, or what you'll want.
Research prices in the state or country where you are going. Some prices differ by state, so knowing which end to purchase on can help you save.
Shop favorite brands in bulk packages, at cheap stores such as WalMart. The Schick Hydro Silk Disposable Razors come in packages of 3 – plus one free! That definitely helps you save, cutting your costs.
Clip coupons – you'd be amazed at what valuable coupons there are out there! I used a BOGO coupon on my Schick disposable razors – you can clip it yourself here. That is a high value coupon, and definitely help with stocking up.
Buy disposable – as things can get confused or lost in shared areas.
I highly recommend clipping coupons on your favorite essentials, such as Schick disposable razors, even if you plan to purchase it on the other end. You don't know if you'll have access to printable coupons, so make sure you come well-stocked.
Schick disposable razors are a definite college essential. I always stocked up when I headed back to my dorm. It's the kind of thing that you don't want to be stuck without, or stuck compromising on quality.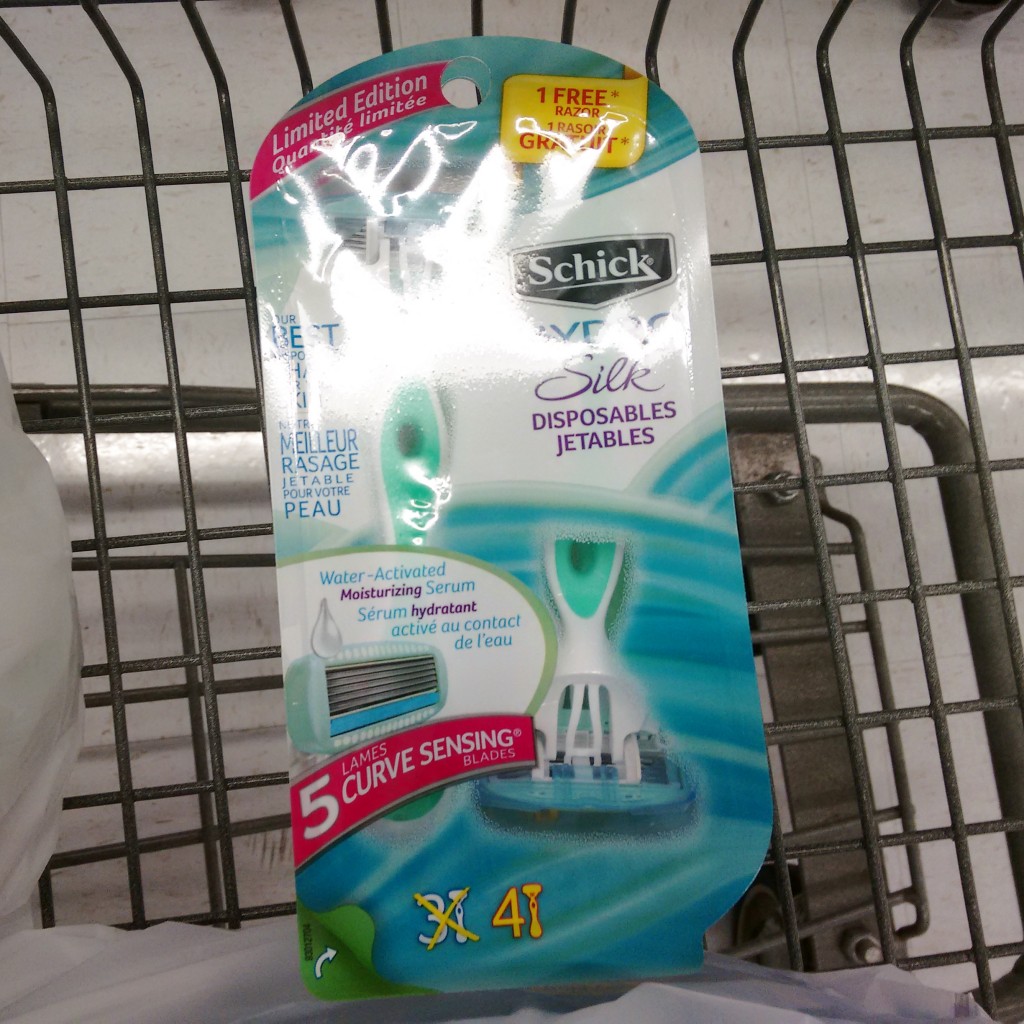 Purchasing disposable razors in bulk help you when you are sharing a shower with roommates. You always need a spare, in case of confusion, and Schick disposable razors are affordable, and allow for that.
I found the disposable razors on the bottom half of the razor section at Walmart.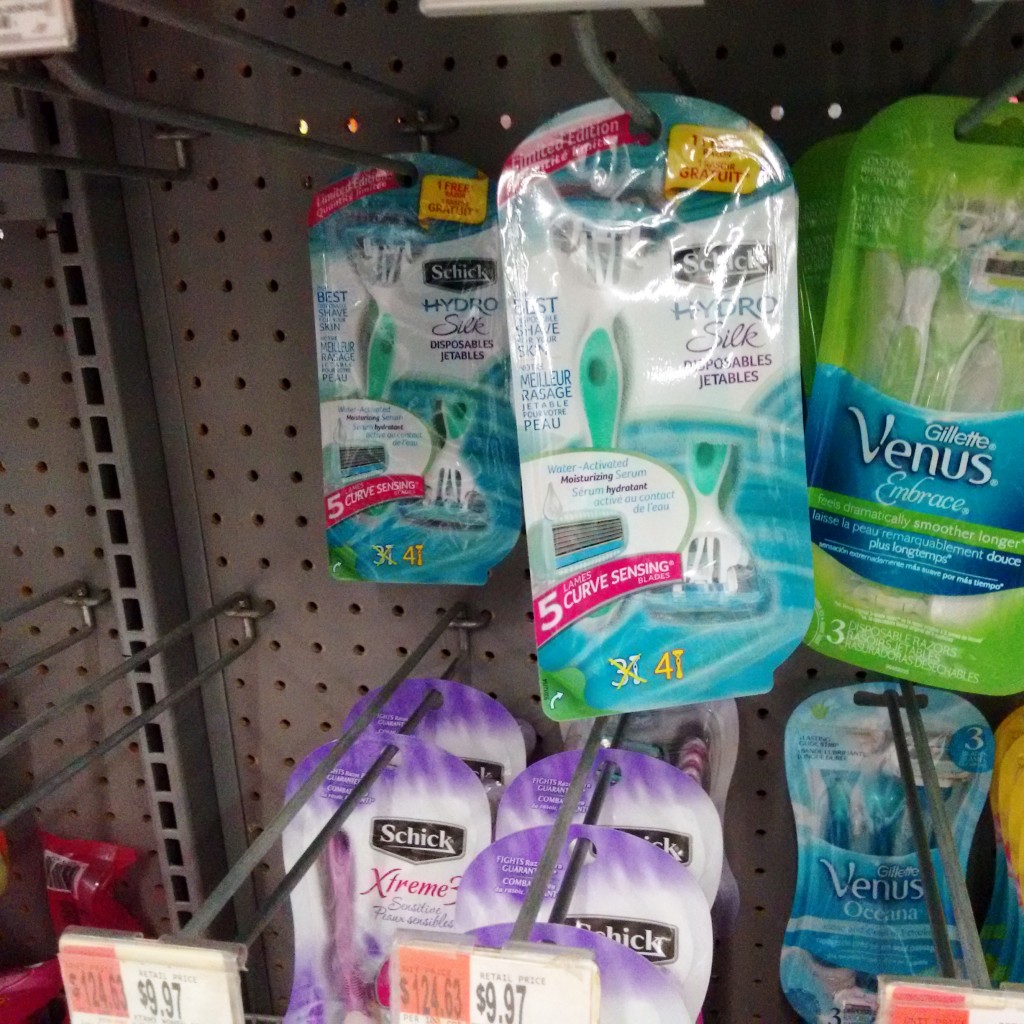 Here's a bonus: You an also enter to win one of 4 prizes of $10,000 toward your college tuition (among other great prizes!) Now, that's a way to save.
So, CLIP THIS COUPON, HEAD OVER TO YOUR LOCAL WALMART, AND SAVE ON COLLEGE SHOPPING!
This is a sponsored conversation written by me on behalf of Schick®. The opinions and text are all mine.
N/A