I hope you enjoy this list of simple DIY school supplies that I have put together!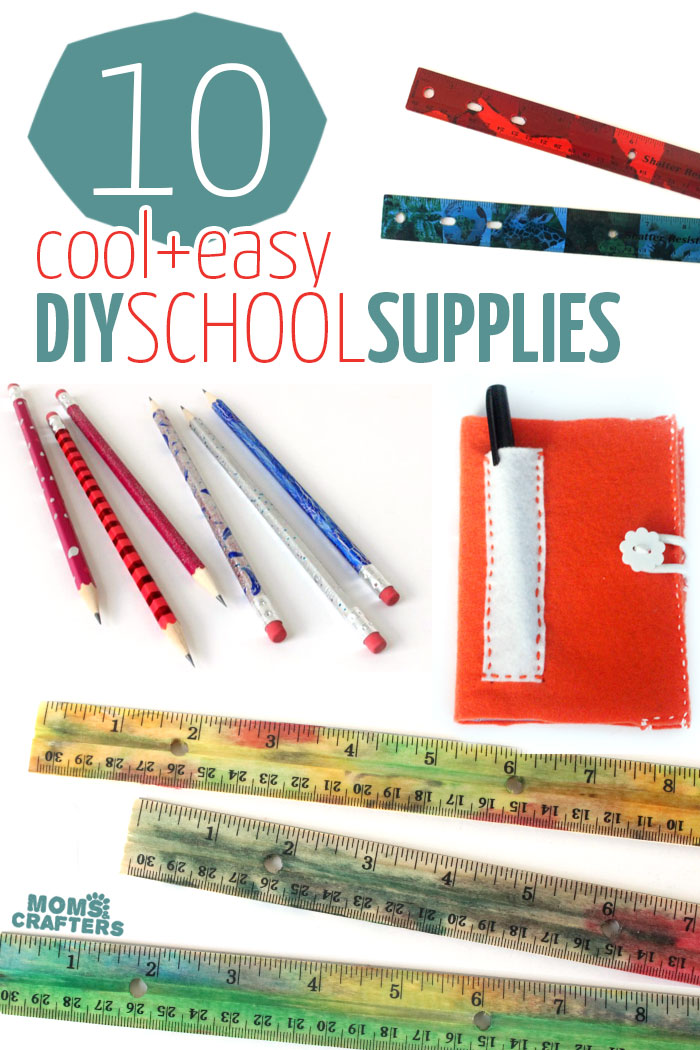 I have worked together with fellow blogger, Alyssa from Arts and Crackers, to put together a few DIY school supplies in honor of the new school year. I decided to gather them together in a convenient list for you to enjoy!
They'll be using them all year – so why not DIY them? For the most part, these are simple upgrades of existing school supplies. A few (think: duct tape rulers) are made from scratch – mostly for fun.
You can do these once the school year has already started – it's never too late to freshen things up!
10 ADORABLE AND EASY DIY SCHOOL SUPPLIES:
1. Decoupage Rulers – These adorable rulers are bright, colorful, and easy to personalize! Click through for the full instructions.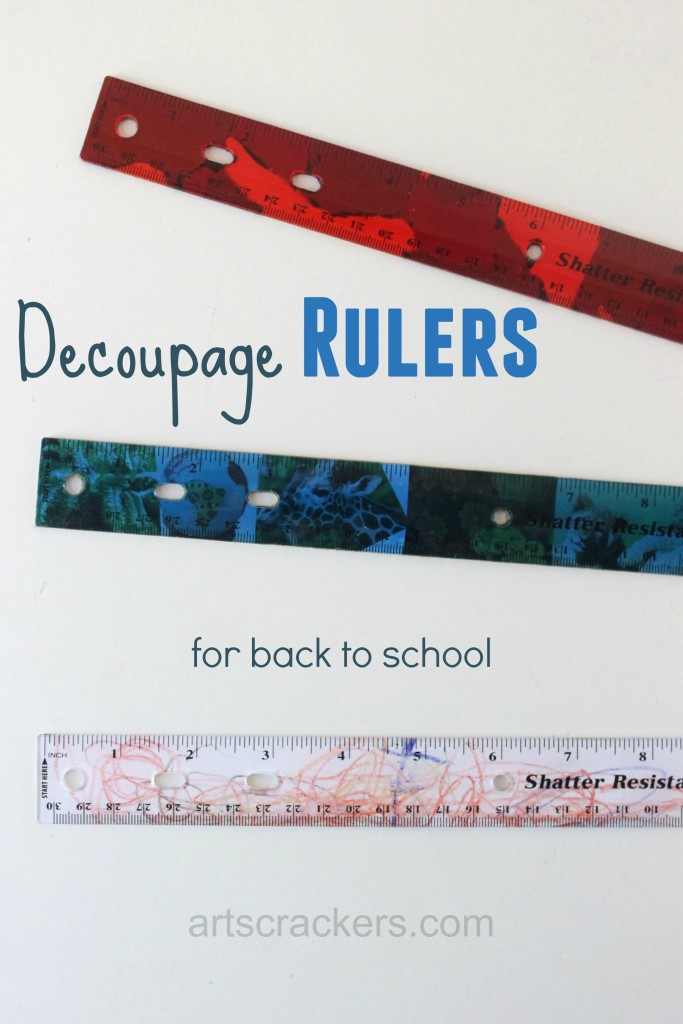 2. Easy wooden ruler makeover – If you prefer your rulers to be wooden, give these a go! Make one, or make ten – you'll love them.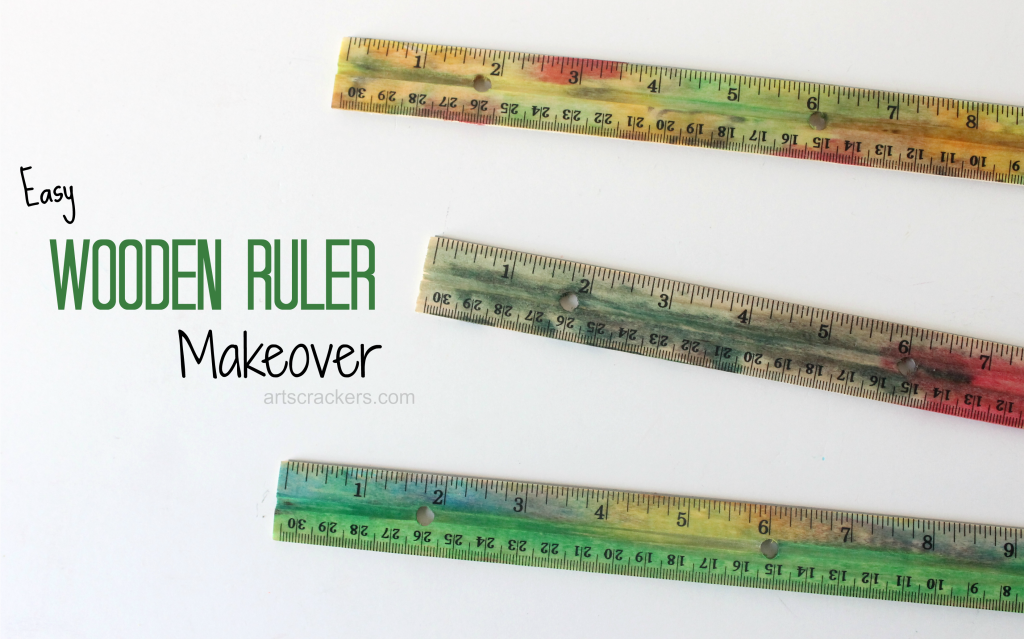 3. DIY flexible rulers – Click to see how you can make rulers from scratch! It may not be the best choice for a straight edge, but you'll want to be measuring EVERYTHING.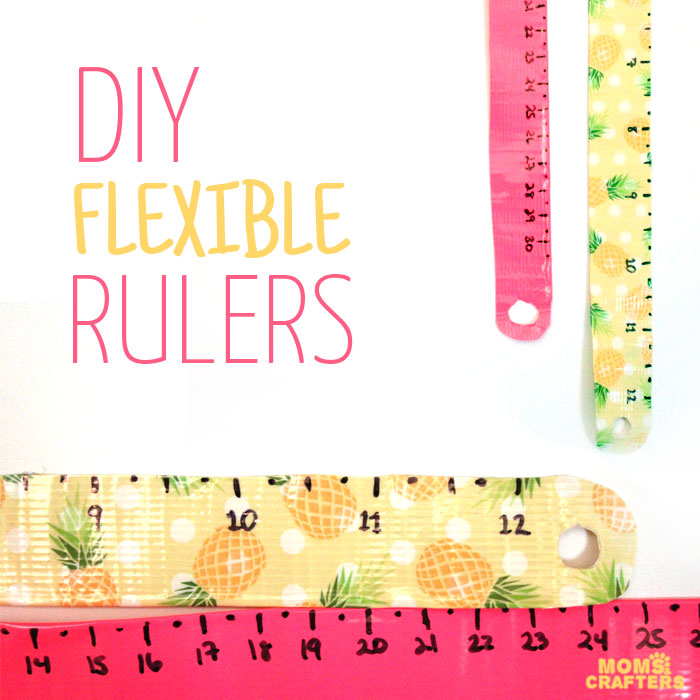 4. Felt covered notebook – You probably never thought you'd see a craft that said on it "Target dollar section inspired". But, why buy if you can make it? I had some serious fun designing mine, and it's simpler than you think. And then you can claim bragging rights…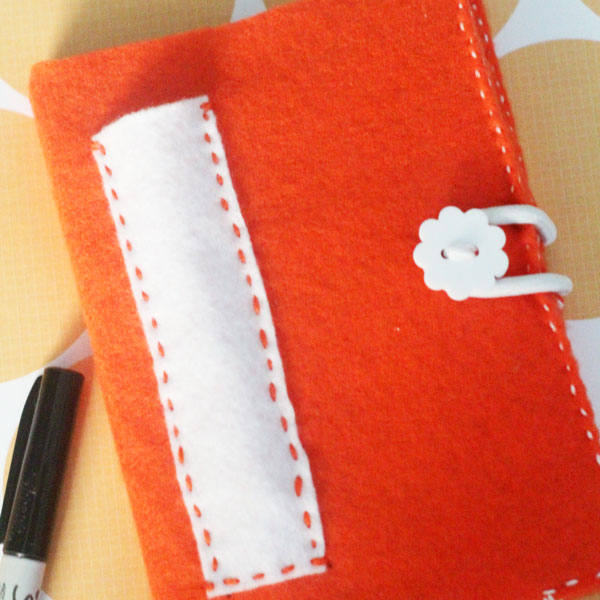 5. Magnetic fringe bookmark – secure your place in that text book with a magnetic bookmark that is full of style! It's held in place by magnets so it won't fall out.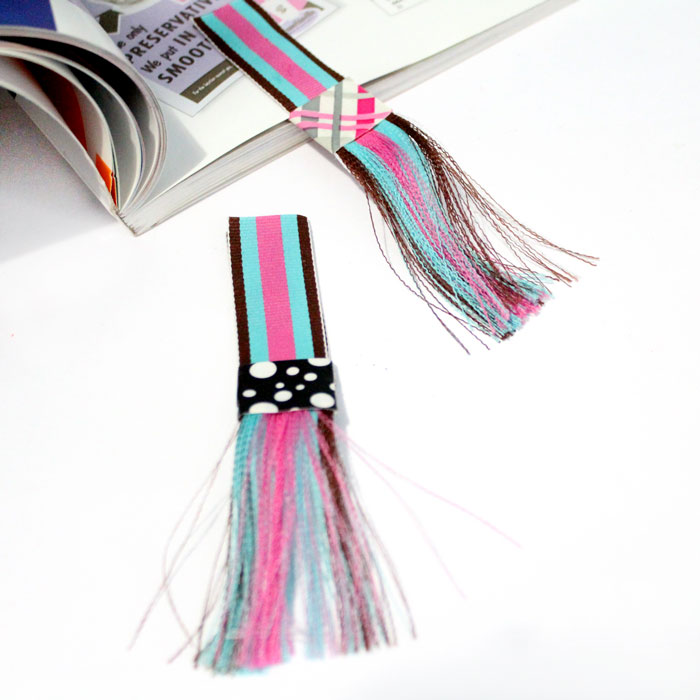 6. Bookworm Bookmark Craft – If you're crafting with or for a toddler, make these friendly bookworm bookmarks instead!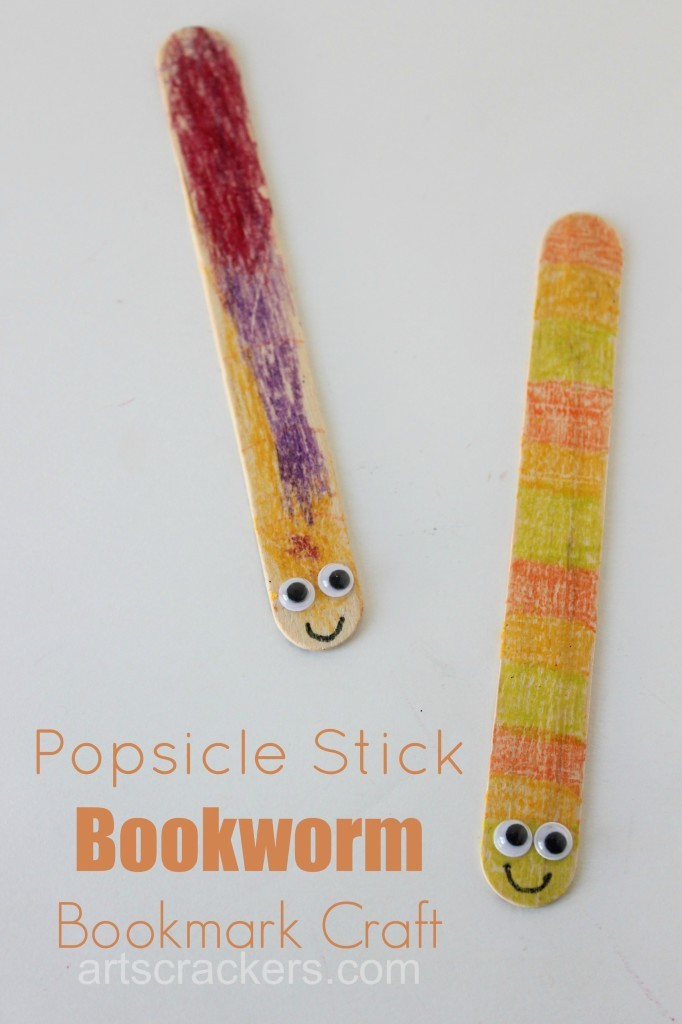 7. Custom pencils – It's amazingly easy to make pencils look like they came back from Fashion Week. Get the look you love with an easy pencil makeover.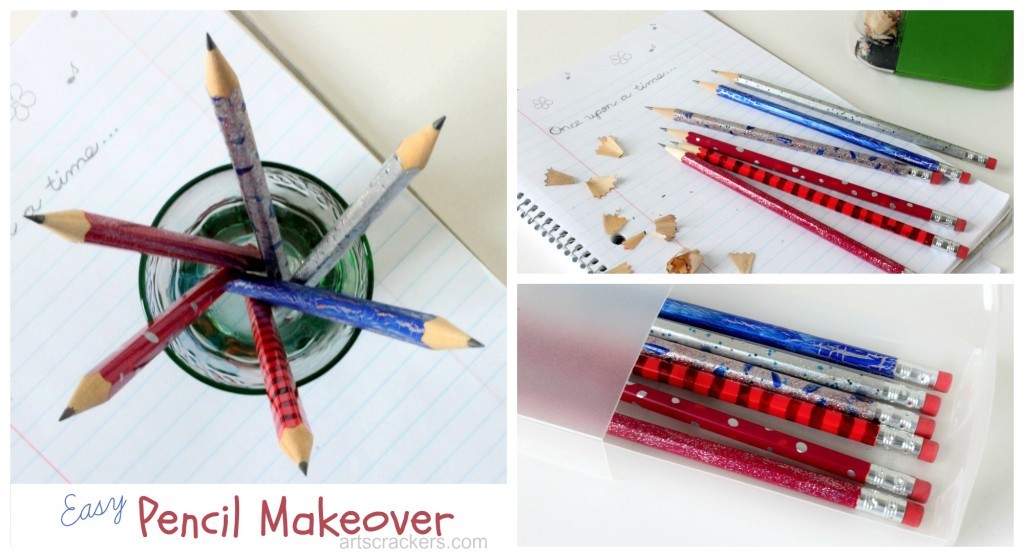 8. Thing 1 and Thing 2 Pencils – If you're in a more playful mood, these simple pencil makeovers will make you smile! You can make one to keep and one for a friend.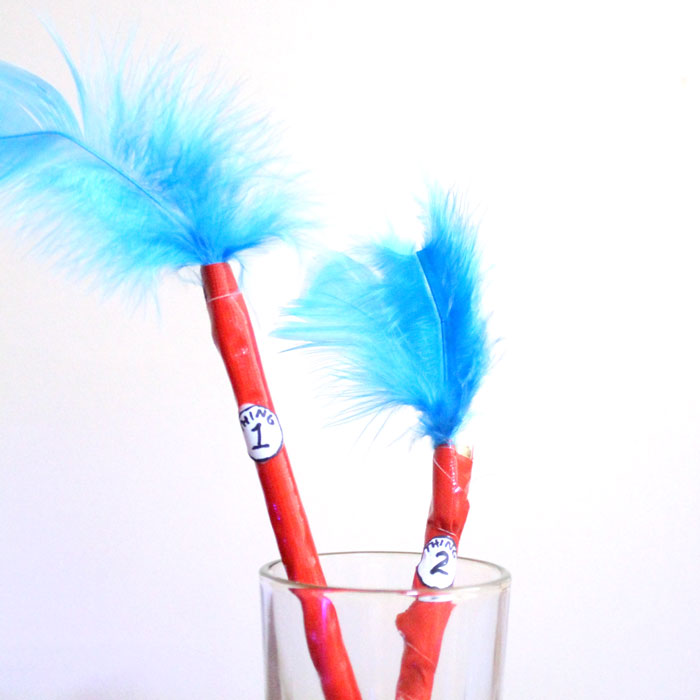 9. Paper bag book cover – Cover text books the green way, but make it cool! Follow this simple tutorial.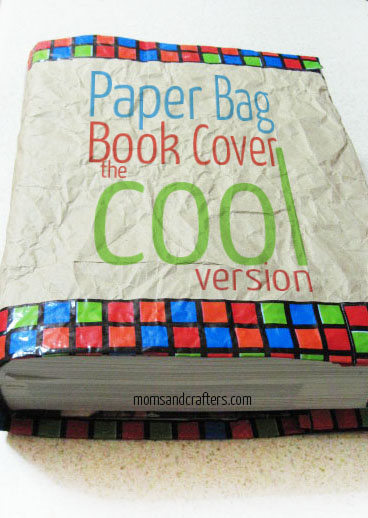 10. Easy Backpack Makeover – Here's an easy tutorial to make over a backpack and make it yours! Try it on a cheap one, and have the coolest backpack in town.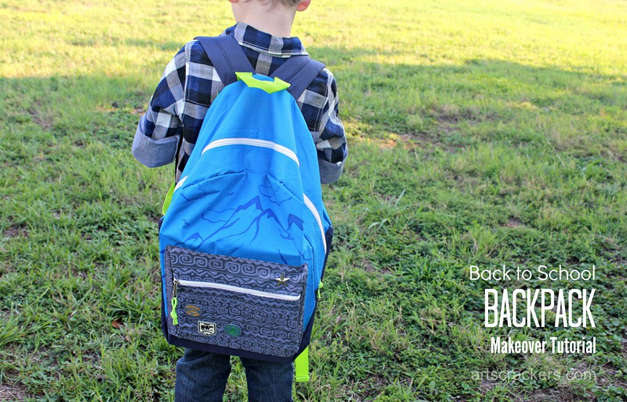 Do you see how easy and cool it is to DIY school supplies?
One of my favorite parts of these tutorials is that they can even be done after school has started – to freshen up or update the ones that are already in use.
I hope you enjoyed! Don't forget to share using the sharing buttons to the left!