This is a sponsored post written by me on behalf of Cricut. All opinions are 100% mine.
Learn how to make paper bookmarks with your Cricut Joy. These random act of kindness bookmarks include kind messages to make someone's day. This post contains affiliate links.
---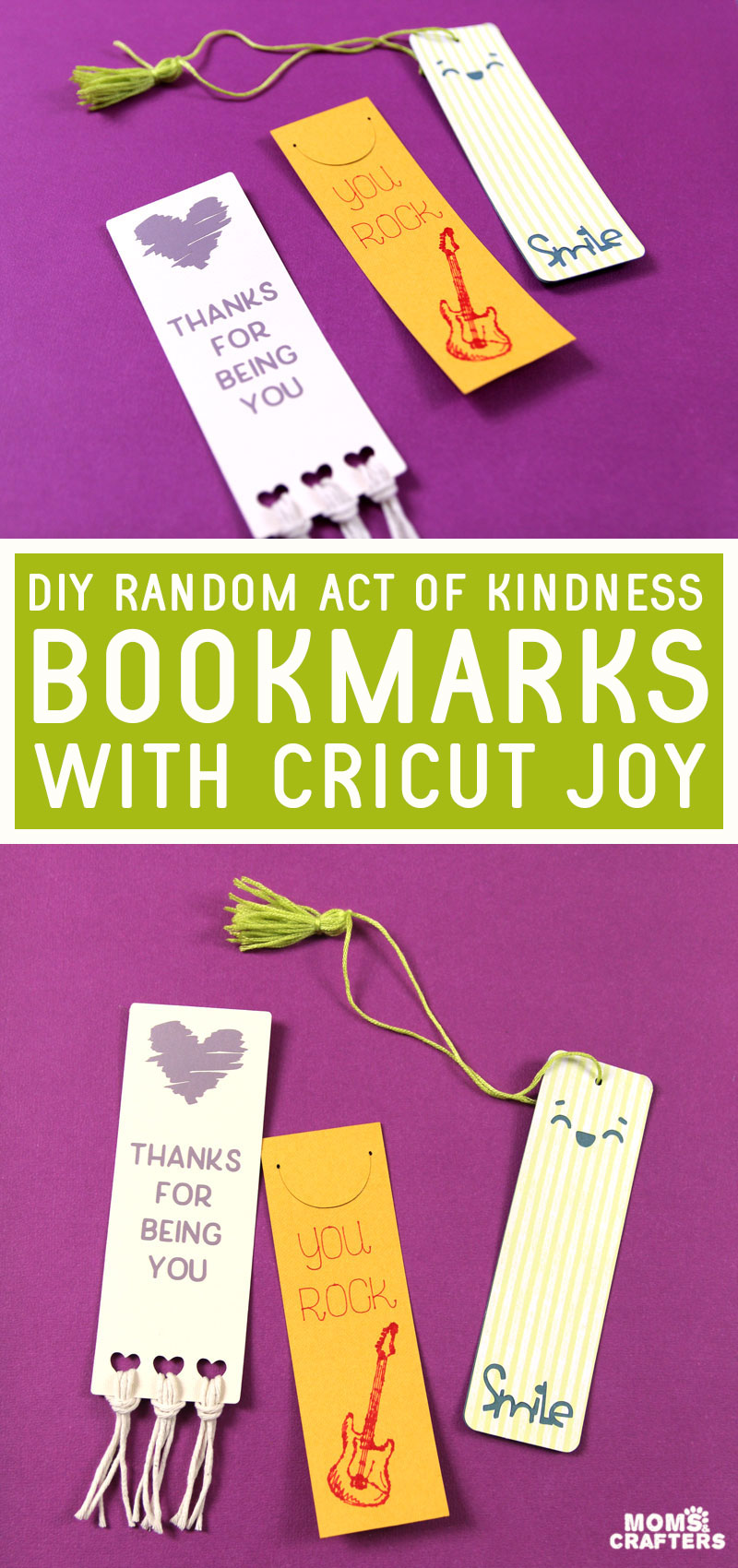 The kids miss their friends and their cousins, but fortunately the Cricut Joy launched in time for social distancing crafts!
We pulled it out to make some "random act of kindness" bookmarks.
Random act of kindness bookmarks are designed to be handouts with the sole purpose of making someone's day. We will be mailing them to some friends who can really use a pick-me-up.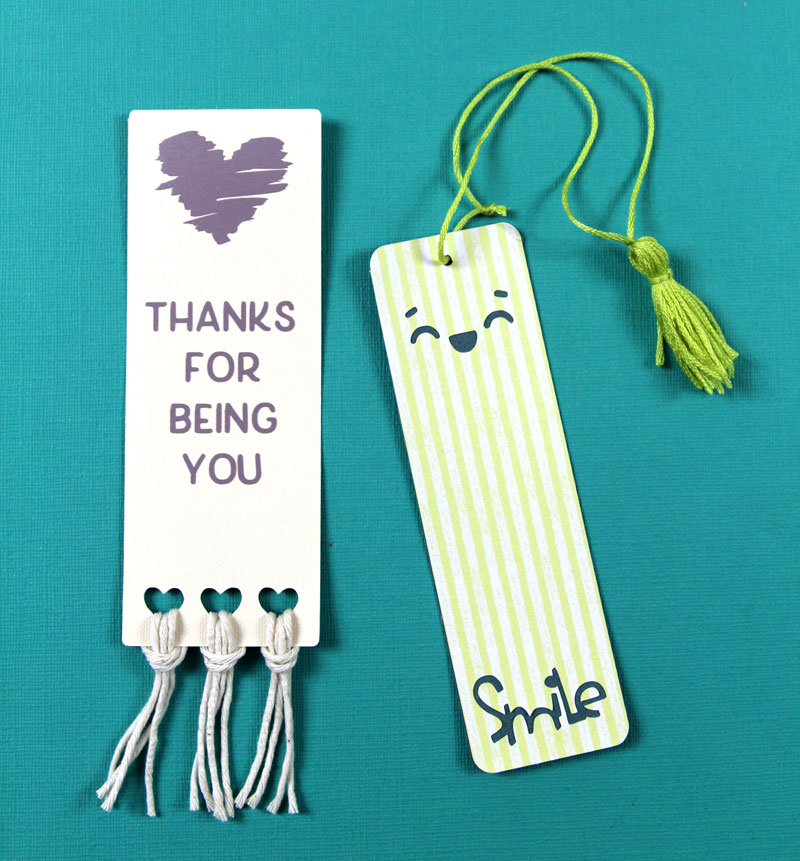 The Cricut Joy makes it easy for us to whip out projects like these. The kids are still too young to use it themselves (or maybe I'm just not willing to share my toys…) But they love designing it with me, and sometimes they can even help with moderate assembly!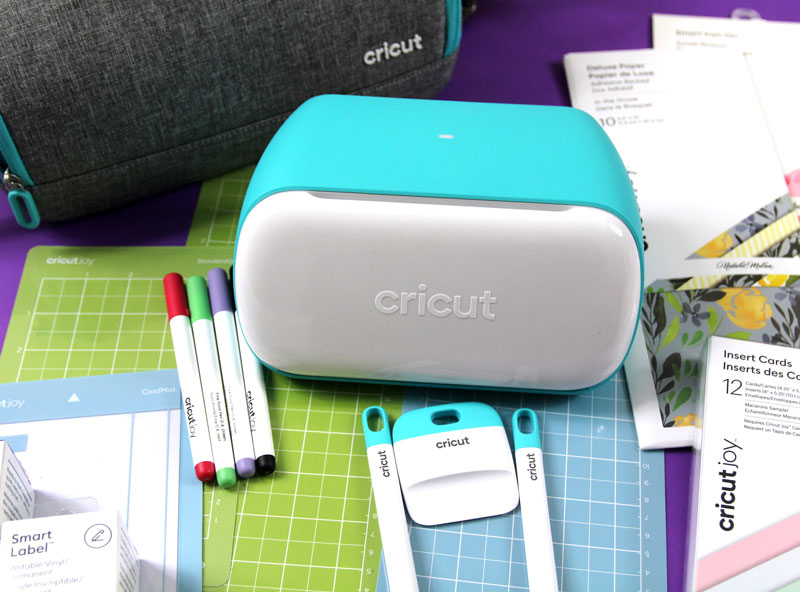 We wanted to use a variety of materials to show you some of the cool goodies available in the Cricut Joy line, but you can keep it as simple as you'd like.
Add the tassels or leave them off. Use the machine to draw your design – no assembly required, or cut the pieces from card stock or vinyl. And our favorite: do a double layer design where the top layer is the new Adhesive Backed Deluxe paper!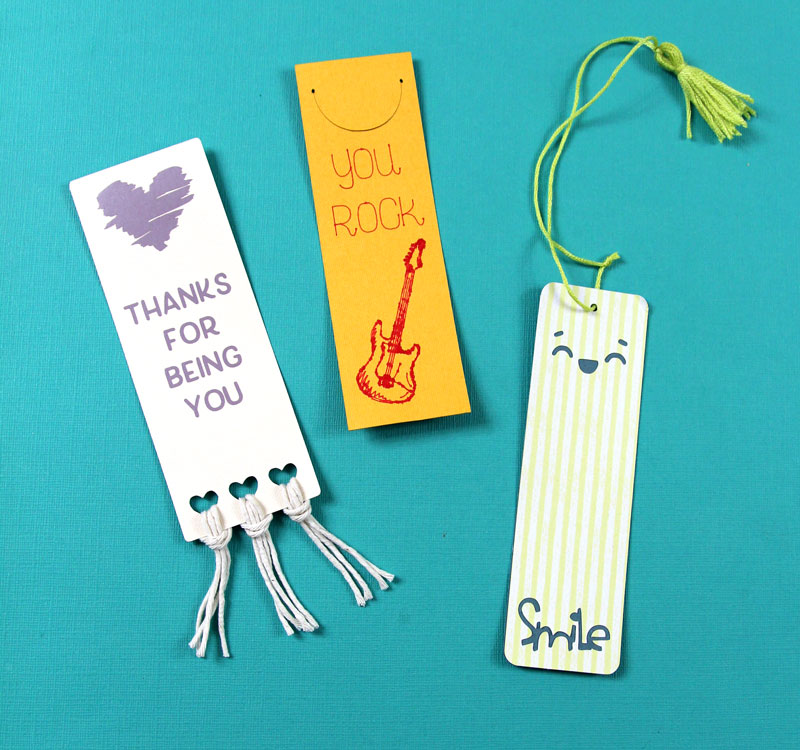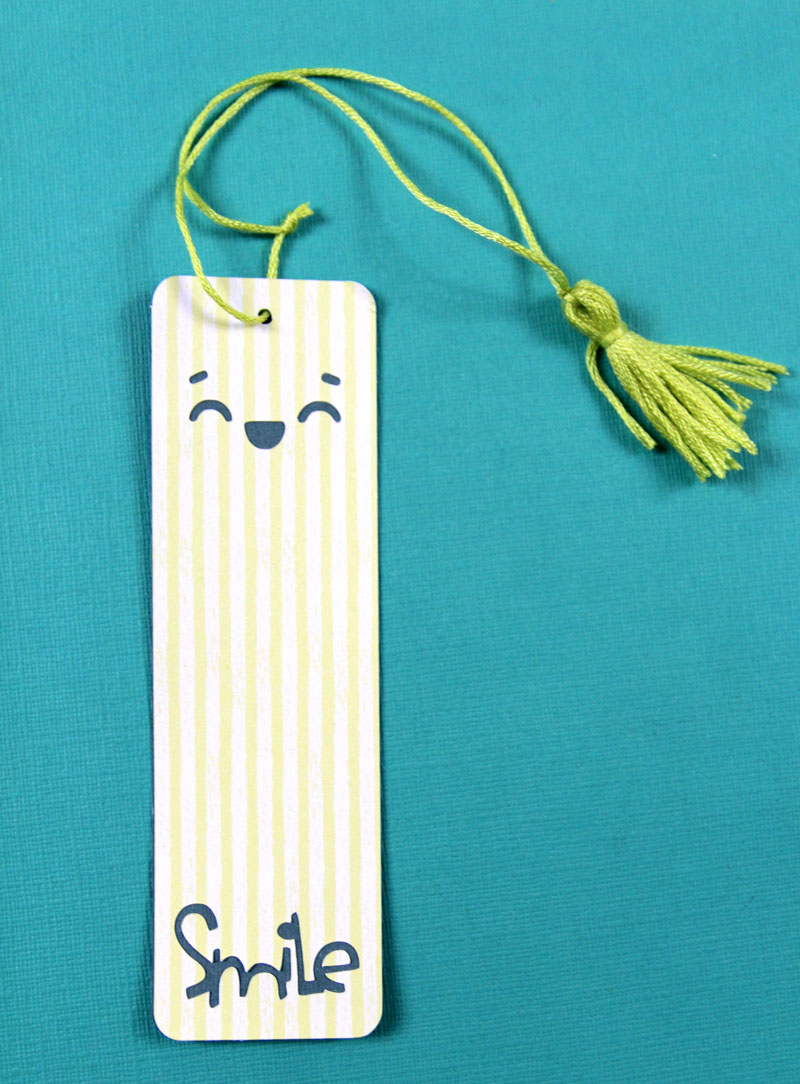 Below, I'll teach you how to make paper bookmarks in three fun designs using your Cricut Joy. When you're done, you can use these ideas and add your own fun twist!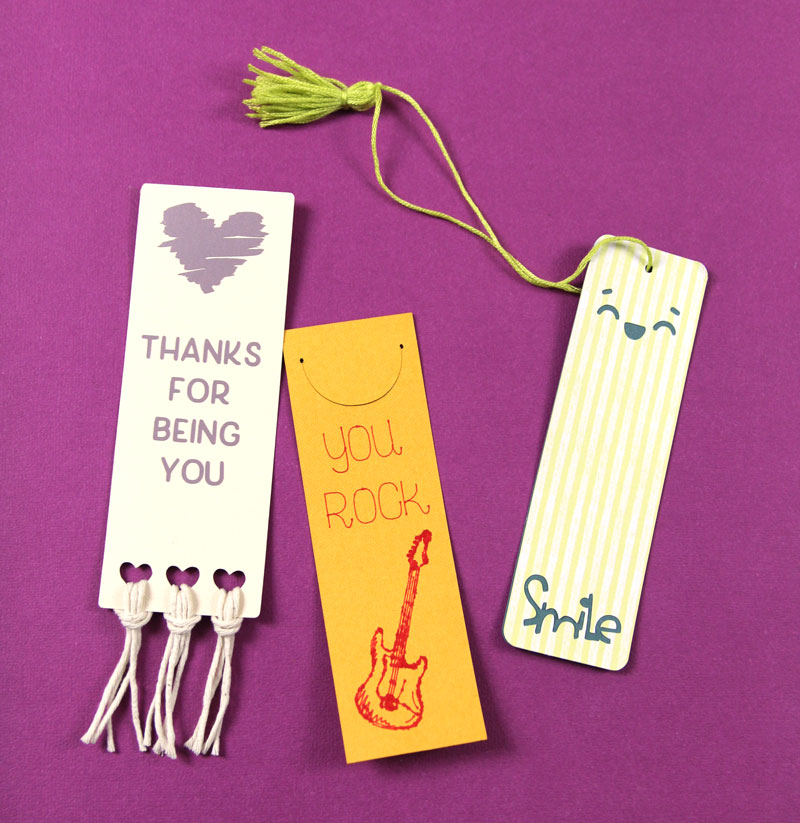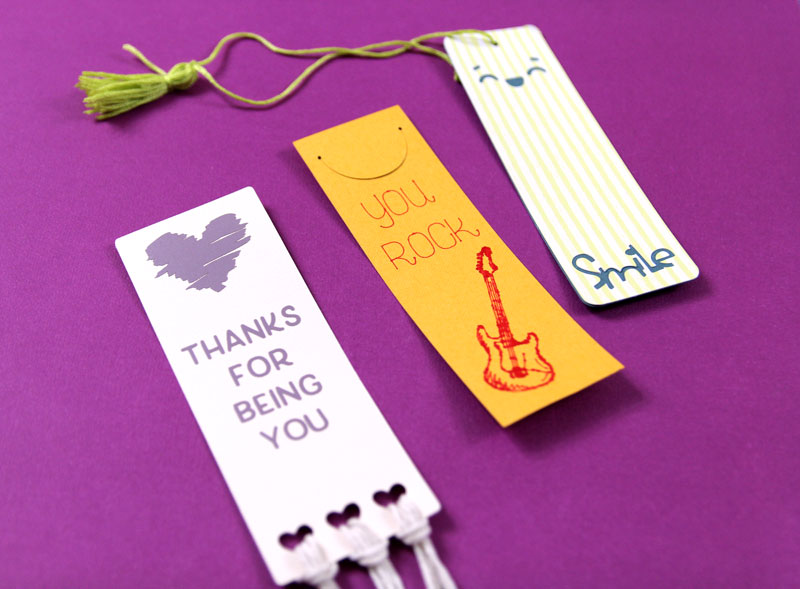 About the Cricut Joy and accessories:
The Cricut Joy is like a regular Cricut cutting machine, only in a super portable edition. It can cut with its own fine point blade and write with Cricut Joy pens. But it also has its own unique superpower: the ability to use it with new no-mat materials.
Along with the Cricut Joy comes the launch of Smart Vinyl and Smart Iron-on that get fed right into the machine with no mat! It can also cut much longer cuts (up to 4 feet, or up to 20 feet of repeating designs).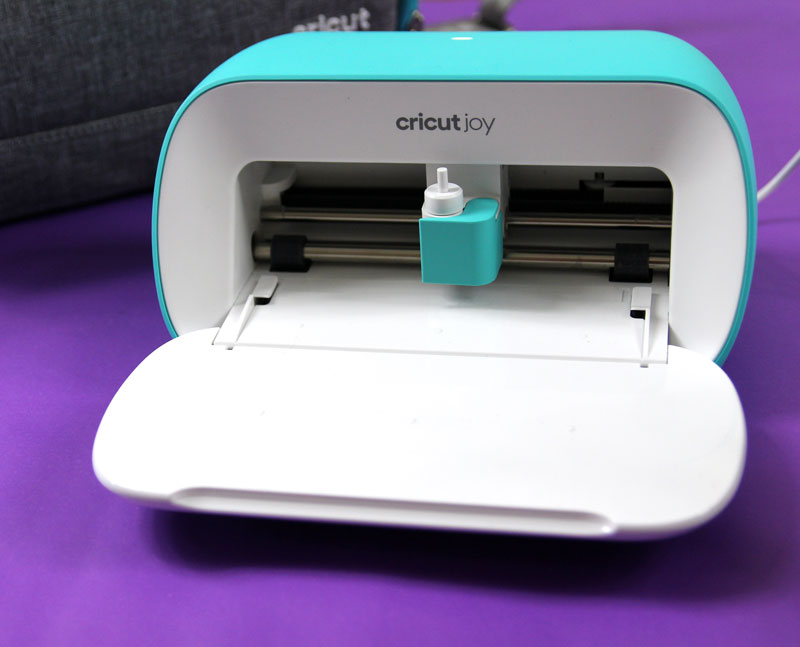 Another cool feature is the card mat and insert cards. I shared more about it with this "Cards for Heroes" Cricut Joy card making activity.
It's much easier to pull out for quick projects with the kids, on the dining room table where they can all crowd around to watch, and a fantastic supplement to my other Cricut cutting machines.
Cricut Joy accessories – which should you get?
Along with the launch of the Cricut Joy came a whole line of accessories.
The machine itself comes with a fine point blade and black pen. It also comes with a 4.5″ x 6.5″ Standard Grip (green) mat, and practice materials.
Here are some of the Cricut Joy accessories I love and recommend getting with your starter machine: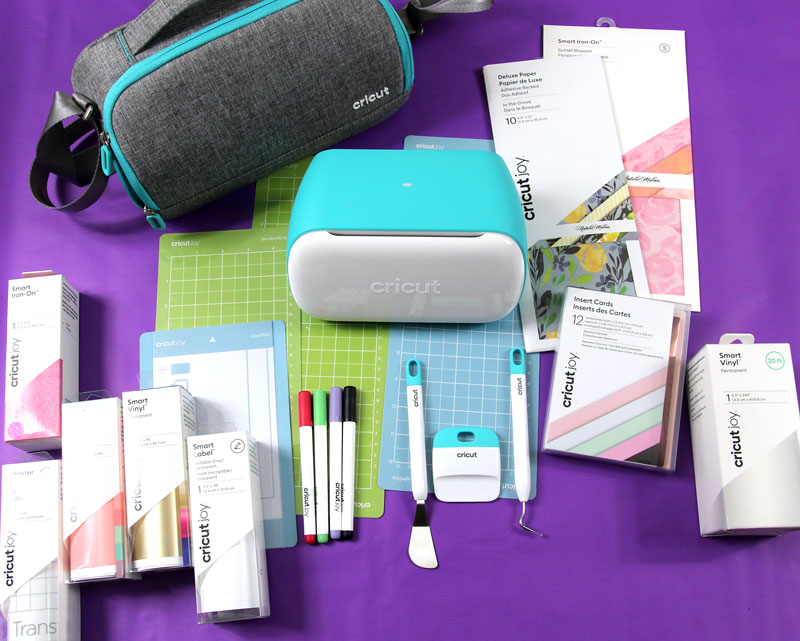 What you need to make random act of kindness bookmarks:
For all bookmarks:
For the "You Rock" bookmark:
For the "Thanks for Being You" bookmark:
For the "Smile" bookmark:
How to make paper bookmarks with the Cricut Joy:
Each style of random act of kindness bookmark has two elements, the design assembly and the cutting/assembly. I'm going to share with you first how to design all of them and then how to cut and assemble them.
My reason is simple: this is the most efficient way to work. First design the series of projects, hit "Make it" and cut it in the order your machine tells you.
Since I designed it in a different order, you'll see elements of other designs at each stage – even if I didn't tell you to do it yet. Ignore it.
I also changed colors as I went along, but then redid all of it when I took out my materials and was able to plan better.
Each bookmark base is about six inches, but you can make it as big as you'd like.
How to design your kindness bookmarks in Design Space:
Designing "You Rock":
1. Create a new project and search for "bookmark". Choose your favorite and insert. Resize as desired.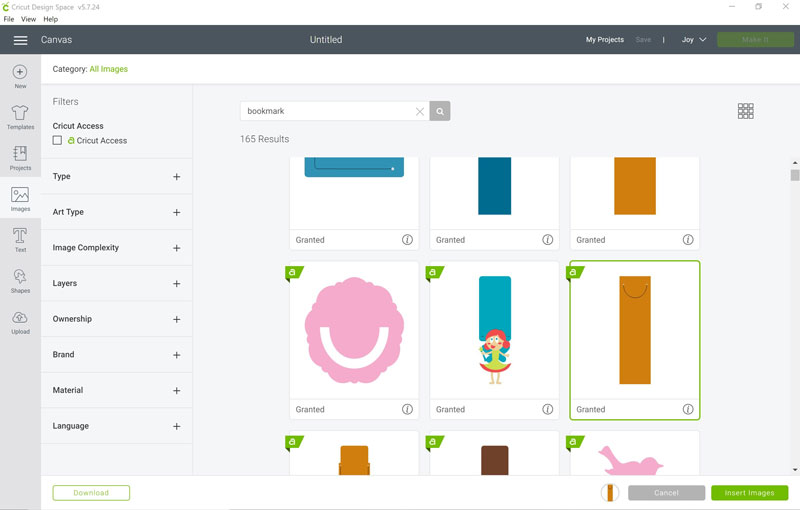 2. Choose "text" choose your font (I used Lemonade) and type in "You Rock". Switch the line type to writing.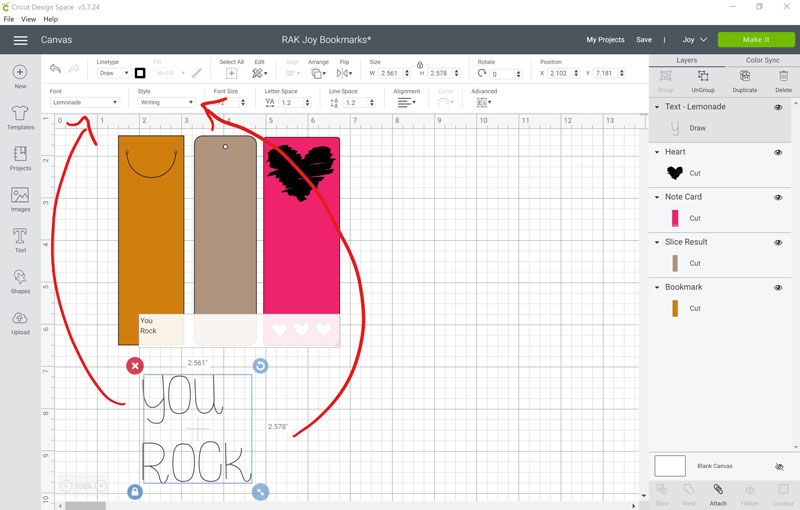 3. Choose "Image" again and search "guitar" – or anything music related. Choose a drawing image.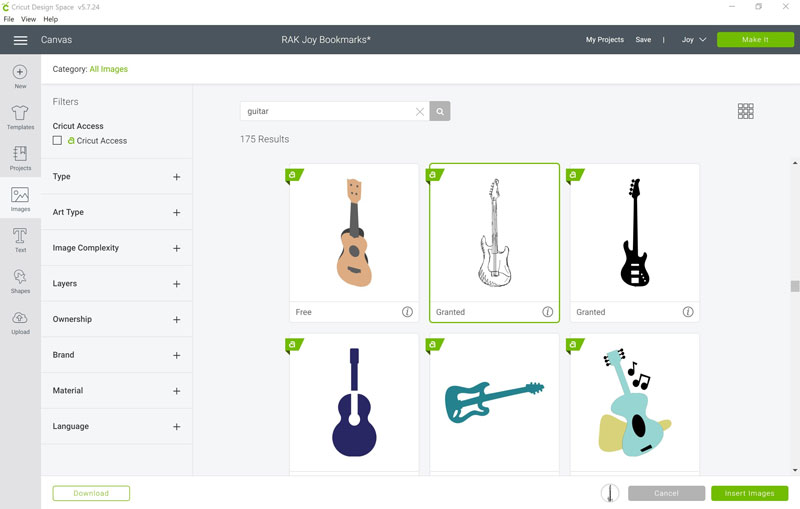 4. Attach your text and guitar to the bookmark base, so that your machine writes it in place.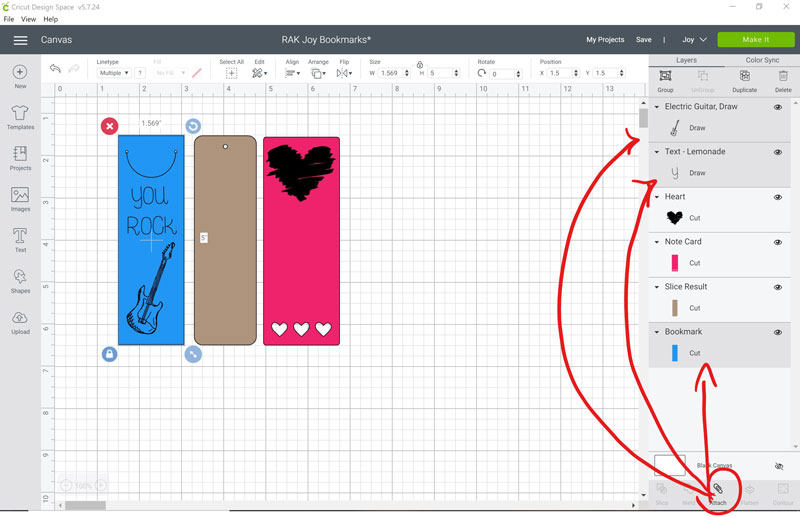 Designing "thanks for being you":
1. I found the bookmarks with the three hearts at the bottom also by searching "bookmark" in images. The heart was found by searching "heart". Add your favorite single-color heart to your image.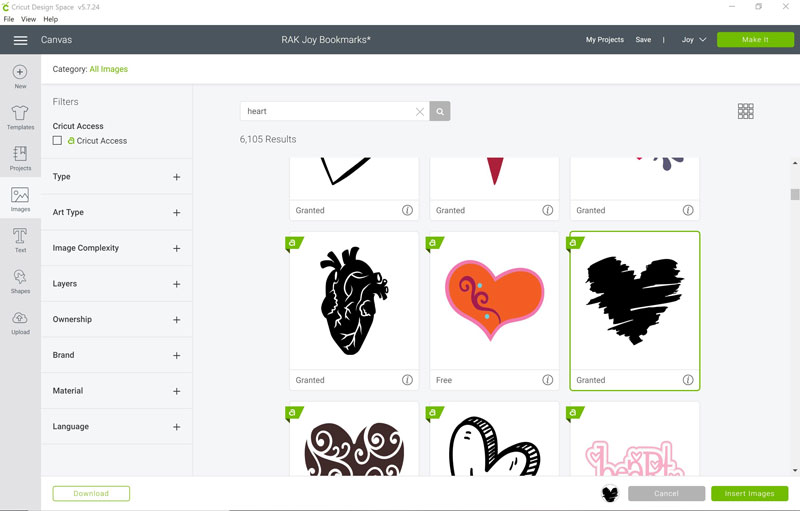 2. Add text and choose your font. I chose "Close to my Heart" and made it bold to make it easier to work with. Attach your text.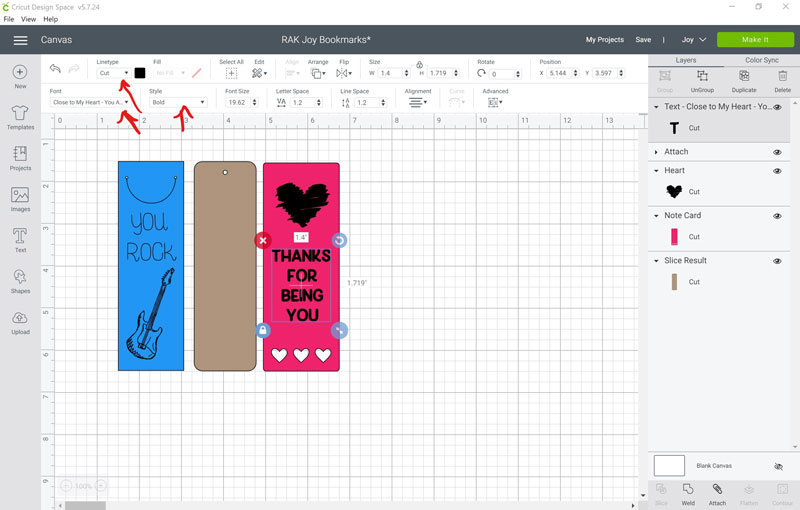 Designing "Smile":
1. The base for this bookmark was found by searching for a rounded rectangle of the right proportions in images. Choose "shapes" and add a small circle to the top. Choose both shapes, align, and center horizontally.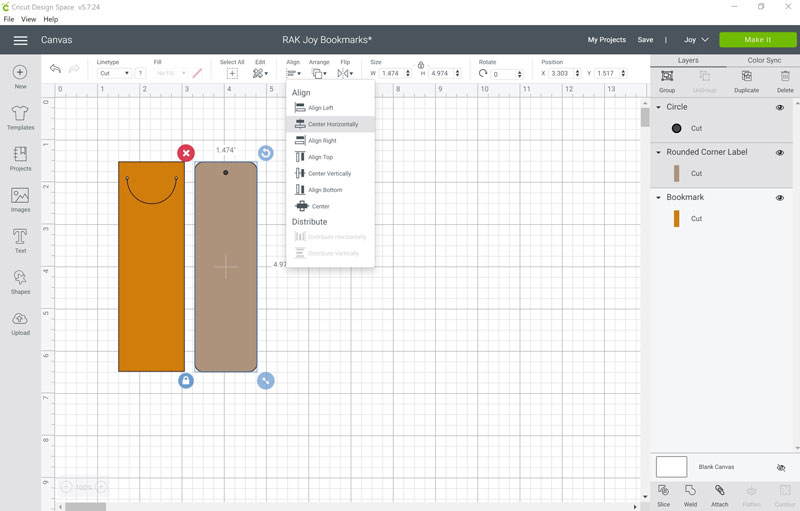 2. With the circle and rounded rectangle still selected, slice. Delete the two circle slice results.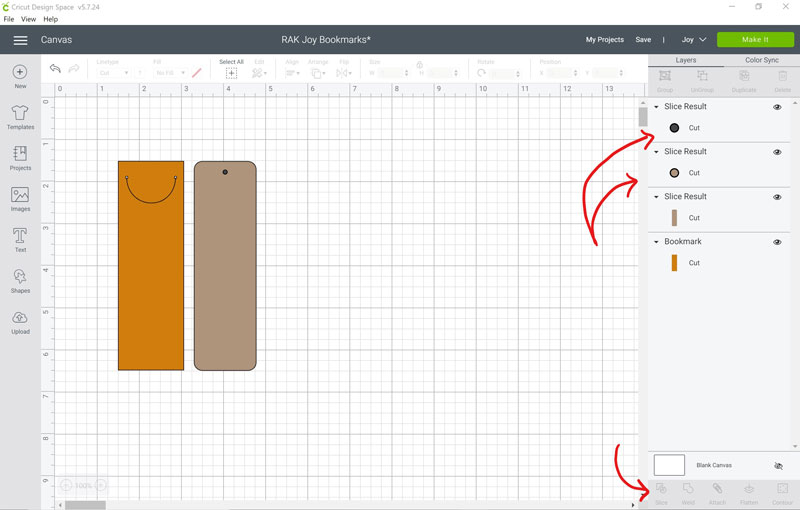 3. Duplicate your rounded rectangle. On the one that will be your top layer, add a kawaii smile. I found this in images by searching "smile".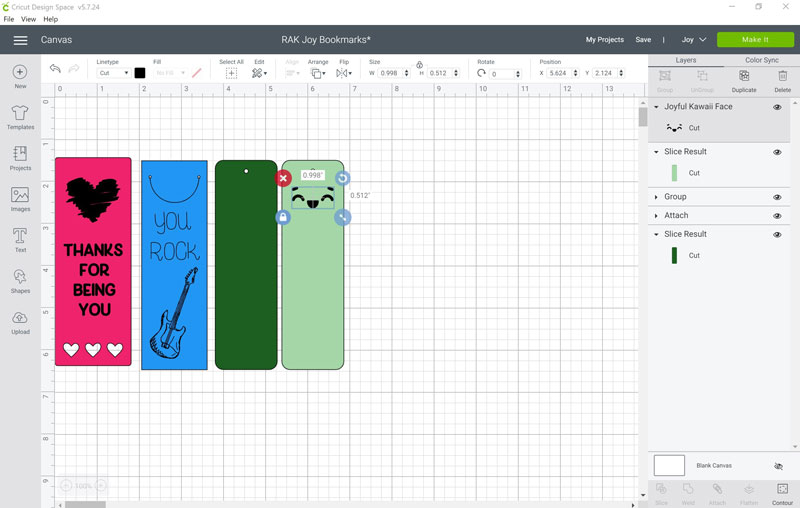 4. Type the word smile, or do like I did and add a premade text, found in "images" by searching "smile". Slice your word smile and your smile face from your bookmark base.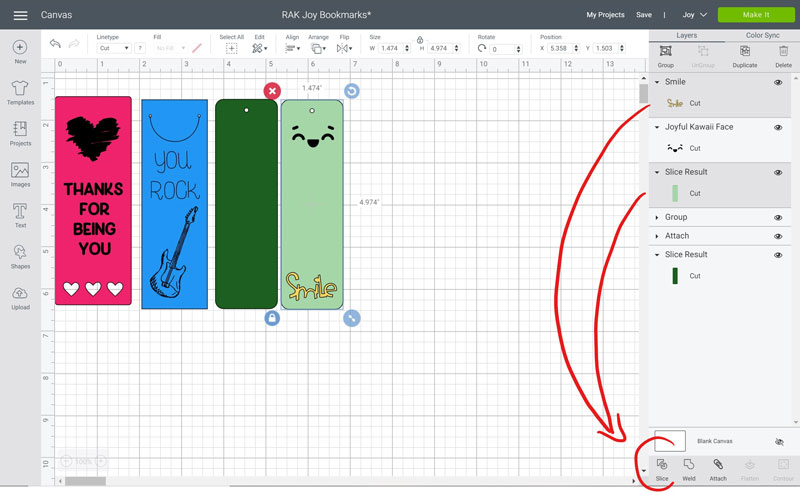 5. Delete the shapes, leaving the rectangle with the cutouts intact.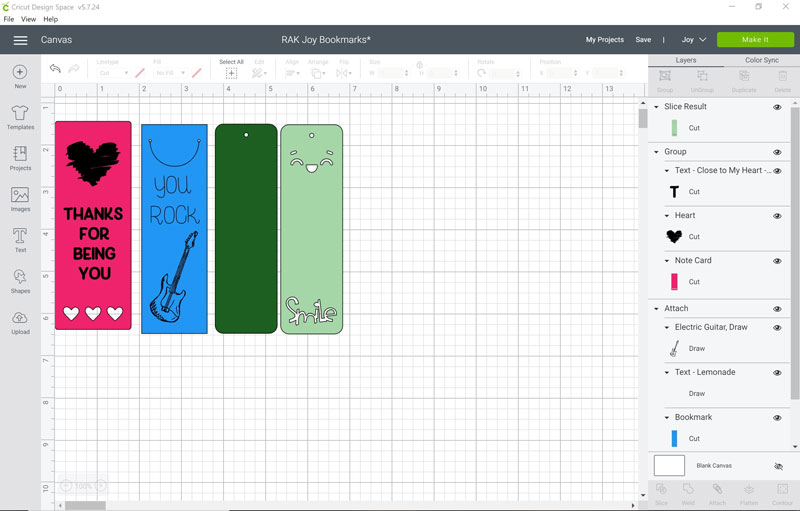 When you're done designing your bookmarks, choose your papers, pens, and vinyl. Change the colors on your design to reflect what you're using as much as possible. This way you know which to cut when the machine prompts you.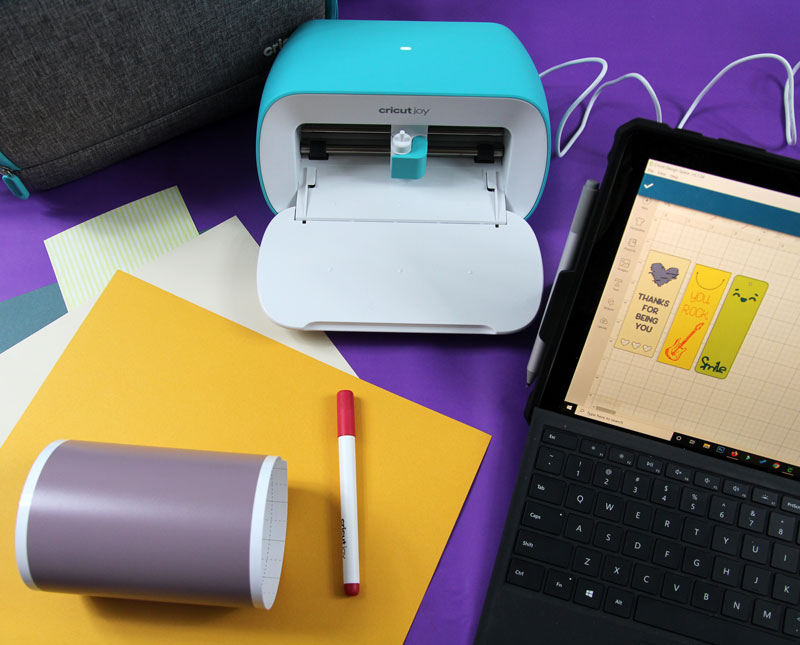 How to cut and assemble your kindness bookmarks:
Click "make it" and you'll be prompted to choose your mat type. The last option is to manually select for each load – that's what you need. Click on each mat, choose your mat type. Everything besides for the Smart Vinyl should have a regular mat and the Smart Vinyl should be without mat. Click Continue.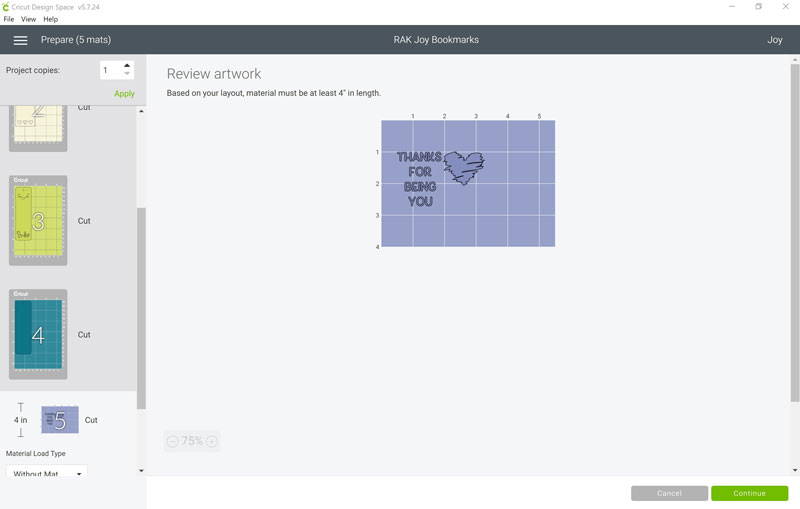 How to make paper bookmarks: "You rock"
1. Cut your card stock to size and adhere it to the top left corner of your mat. Attach it well using your scraper.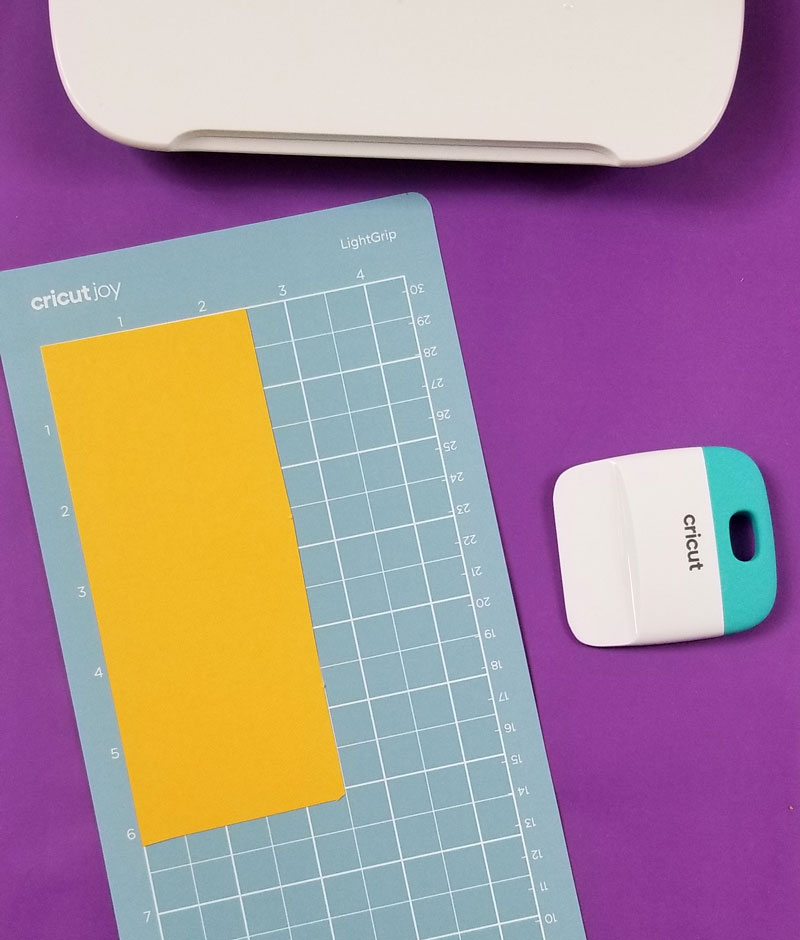 2. Follow the machine prompts. Insert your pen into the tool slot.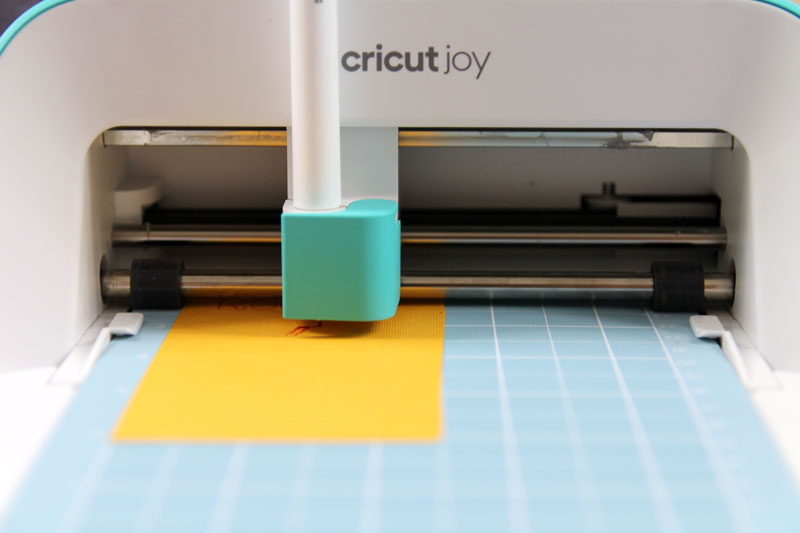 3. When it's done drawing and your machine prompts you, swap it out for the blade.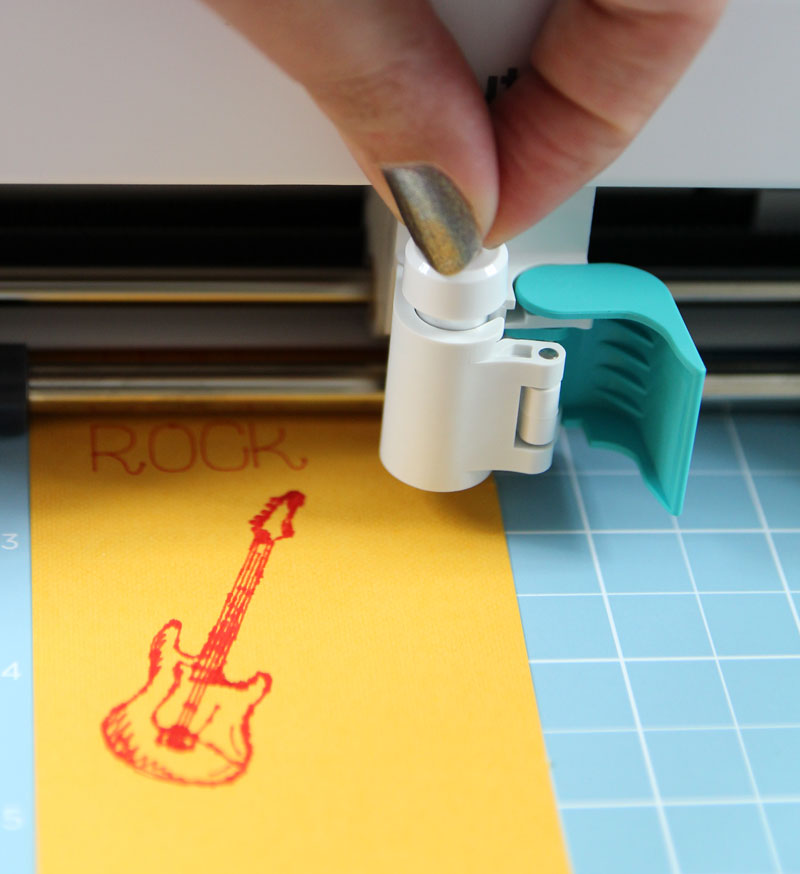 4. When your Cricut Joy is done cutting, use the weeding tool to lift up the edges and remove the outline. Use the spatula to gently remove your bookmark from the mat. Slide it below your design instead of peeling off the bookmark to prevent it from curling.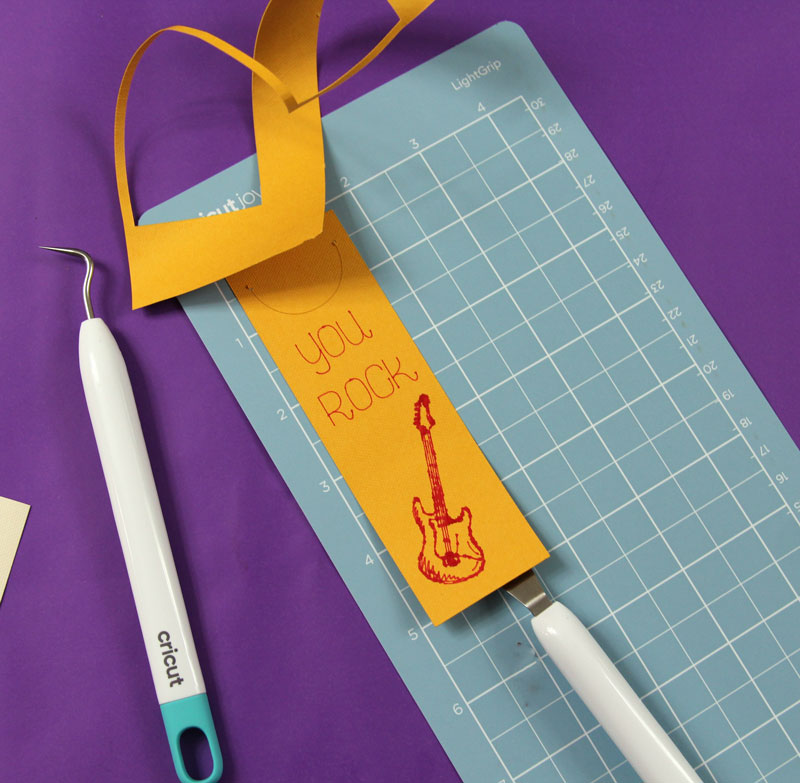 Your "you rock" bookmark is complete!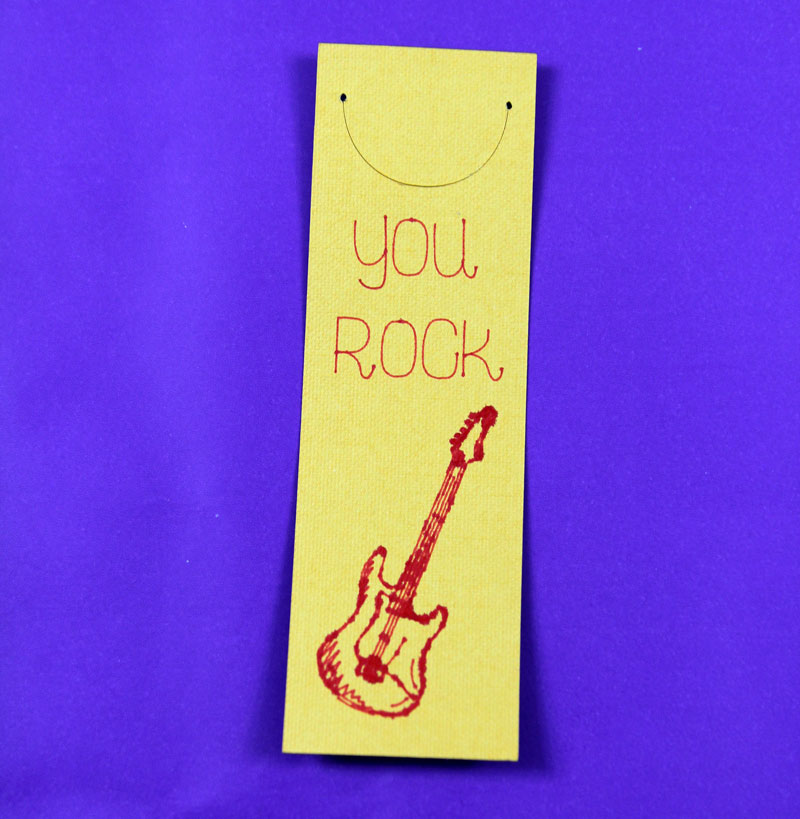 Cut and assemble the "thanks for being you" bookmark:
1. Use the same process as you did above to cut and weed your card stock, and remove it from the mat.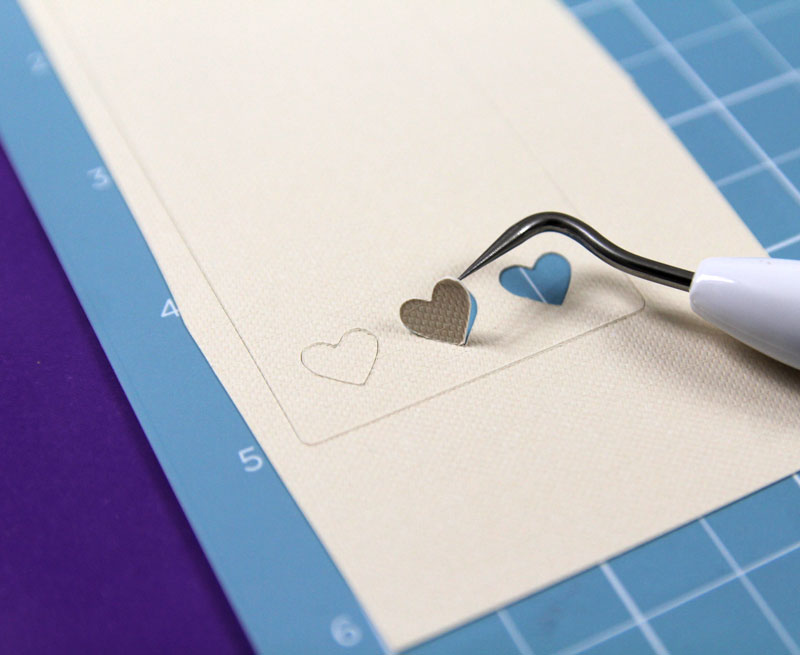 2. When you're ready to cut your Smart Vinyl, skip simply load the whole sheet in, without a mat, and watch the machine work!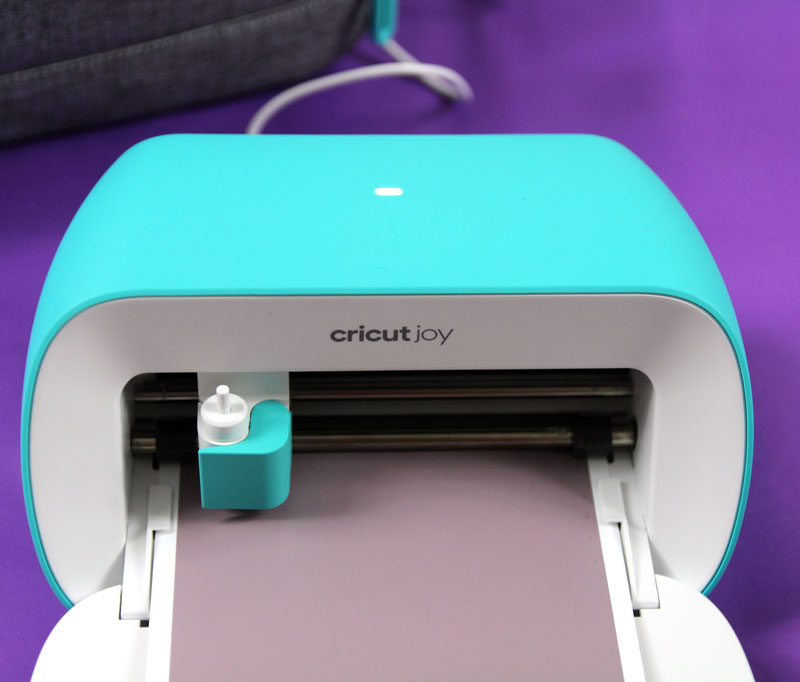 3. Cut off the design from the main sheet of vinyl. Use the weeding tool to remove the wrong parts of your text and heart.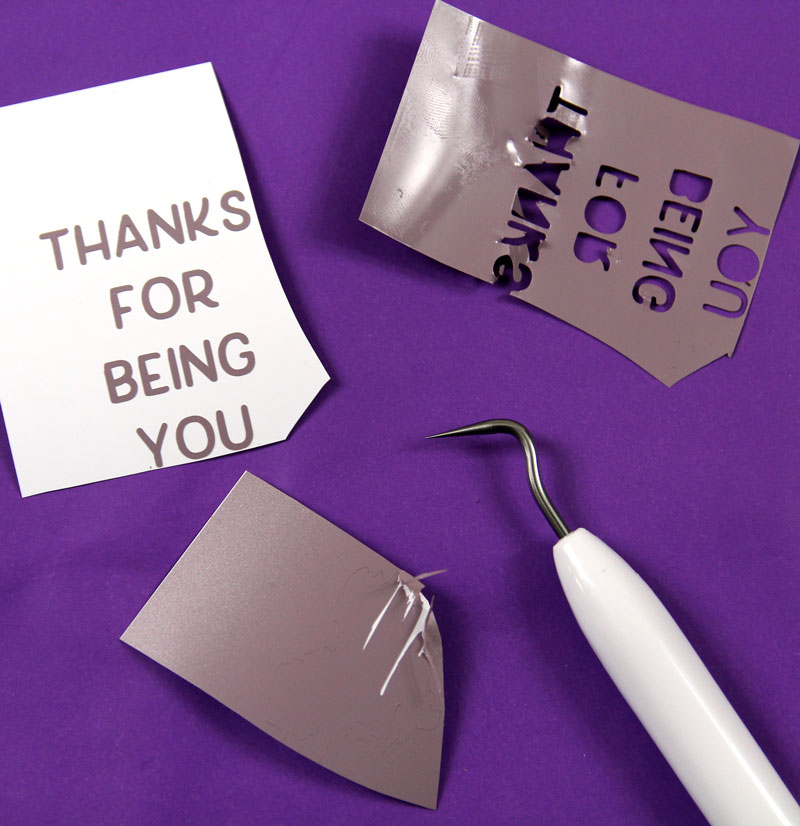 4. Cut a small piece of transfer tape, and adhere it well to the heart using your scraper.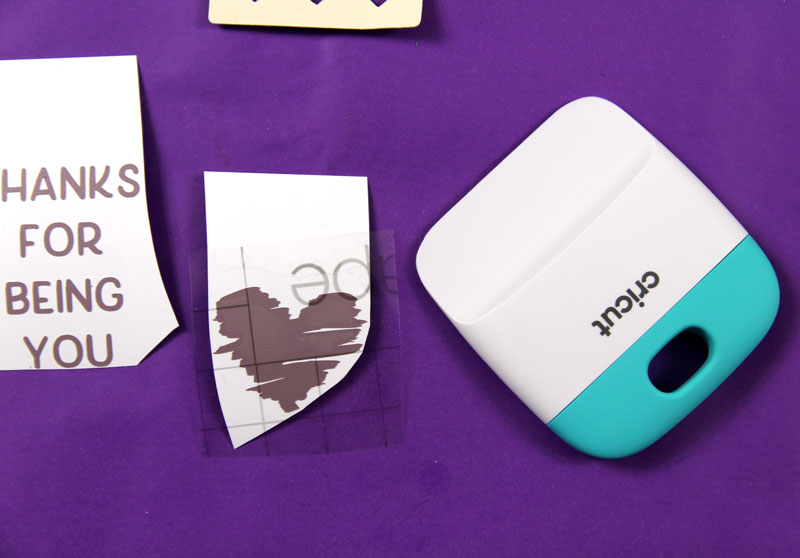 5. Carefully peel off the transfer tape, making sure you're getting the heart with it.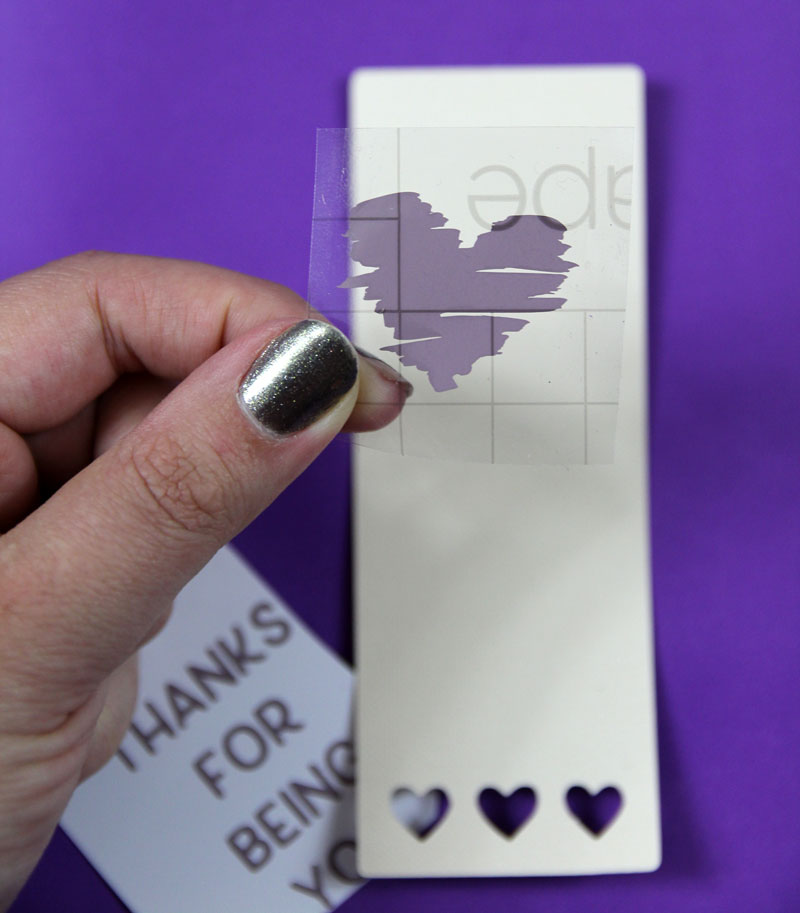 6. Adhere your heart to the bookmark base, and remove the transfer tape, making sure everything stays where it belongs. Repeat with the text.
7. The heart cutouts were actually just decorative, but I thought it would be cool to add some fringe there. Simple cut two pieces of cotton twine a few inches long. Fold in half together and insert the loop front to back through the heart. Thread your strings through the loop and pull to secure.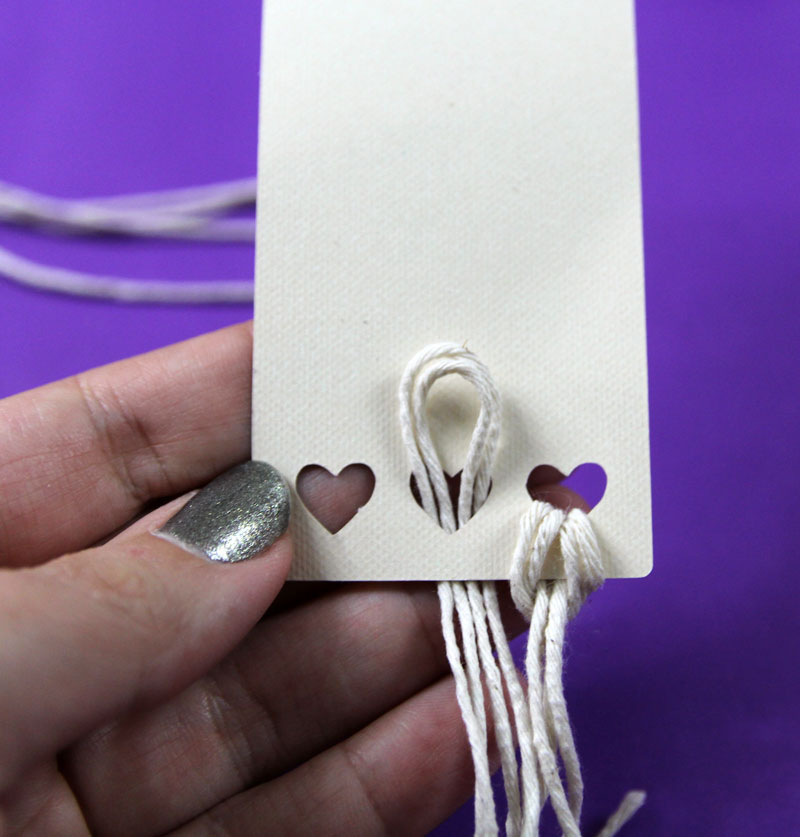 Your "Thanks for Being You" bookmark is complete!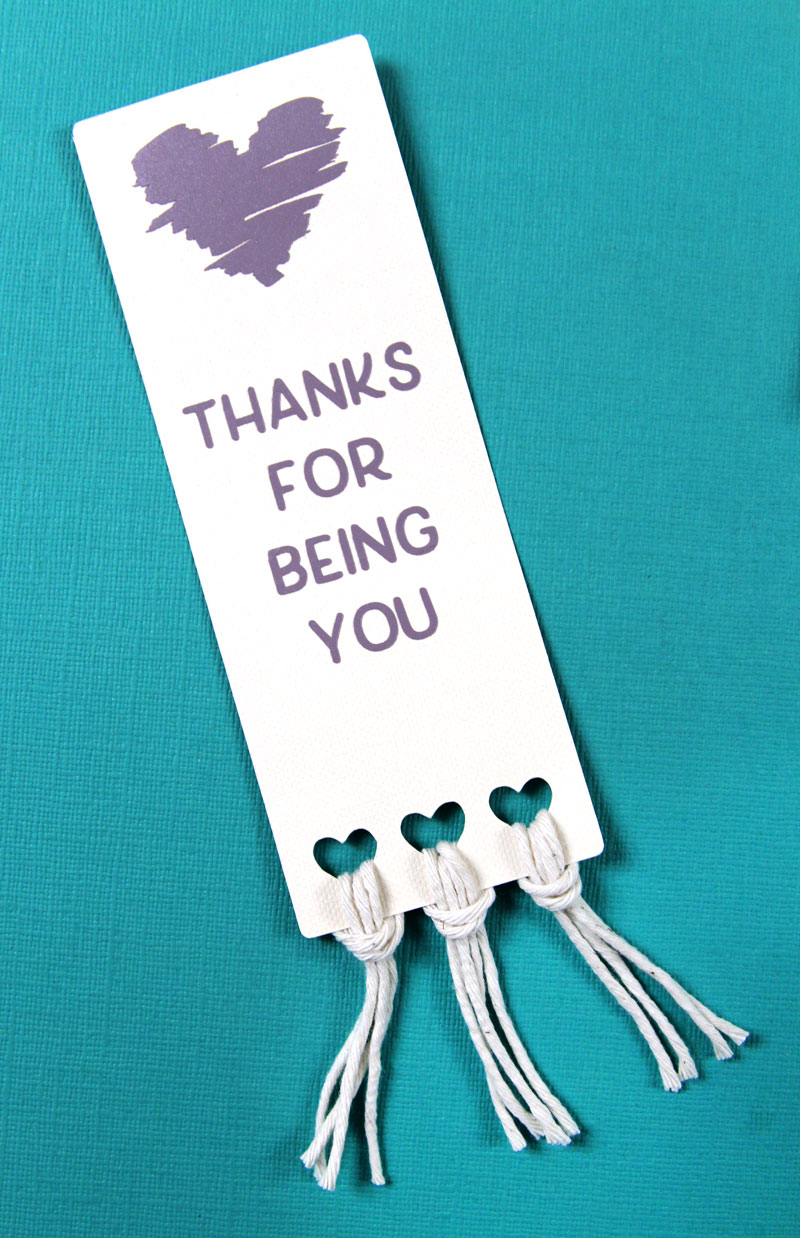 Making your "Smile" bookmark:
1. Cut the base color as you did the others. For the top layer, I placed my whole sheet of Adhesive Backed Deluxe paper on the mat because it can handle being pulled on and off the mat a few times. Make sure to switch your material in Design Space!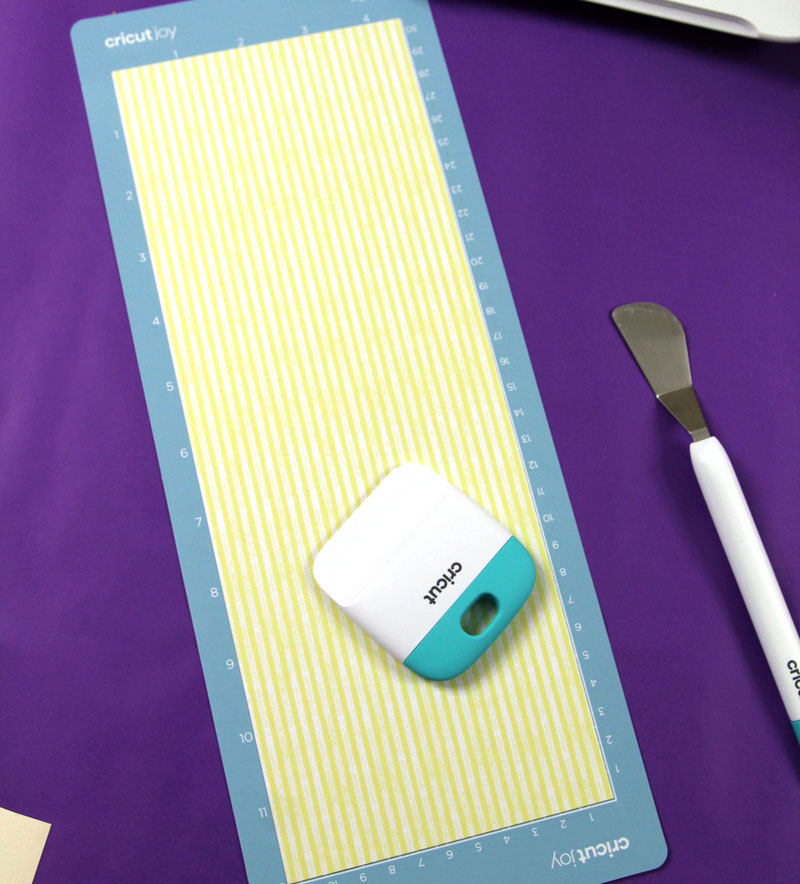 2. After your machine cuts, use the weeding tool to remove the cutout face and words. You'll see that your machine did a "kiss cut" if you chose the right material – it didn't cut the backing.
Remove the bookmark from the backing. Carefully place it on your base bookmark.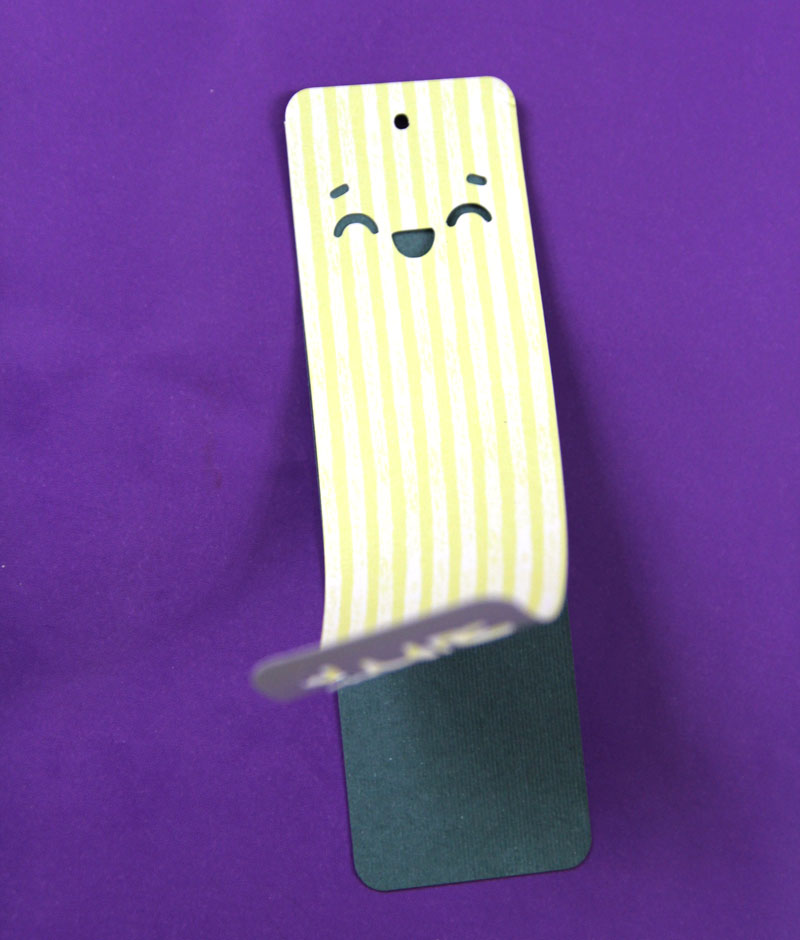 3. Make a simple tassel with embroidery floss, and string it through the hole. Your "smile" bookmark is complete!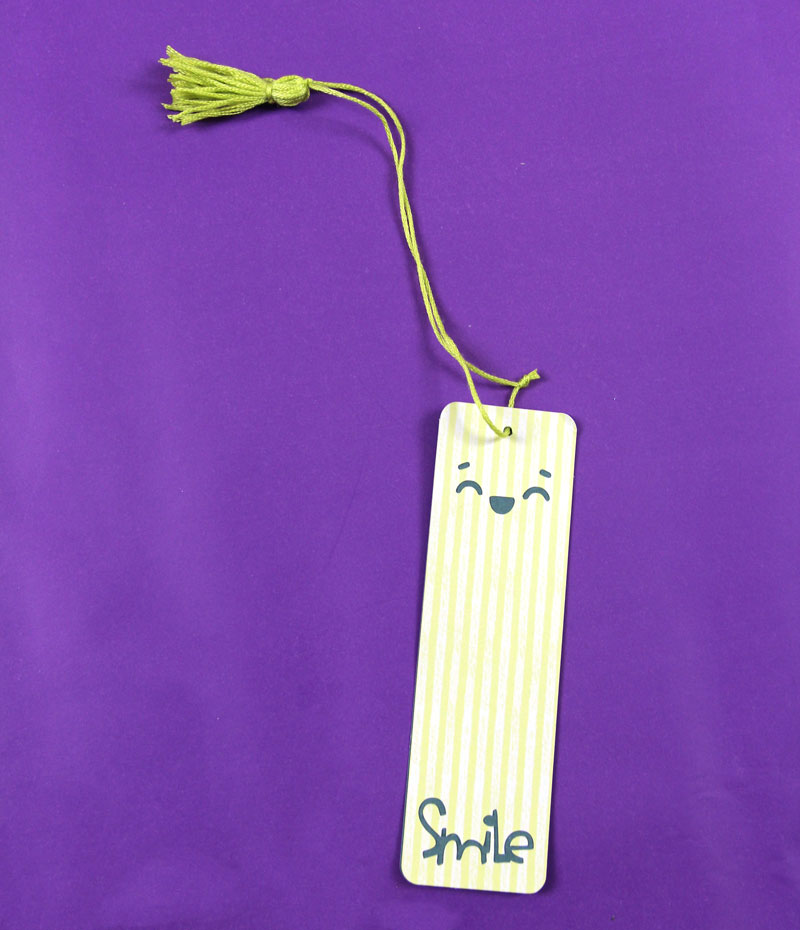 I hope you enjoyed learning how to make paper bookmarks!
What are your favorite random act of kindness activities? Comment below!