This article is part of a series. Check out the first article
here
.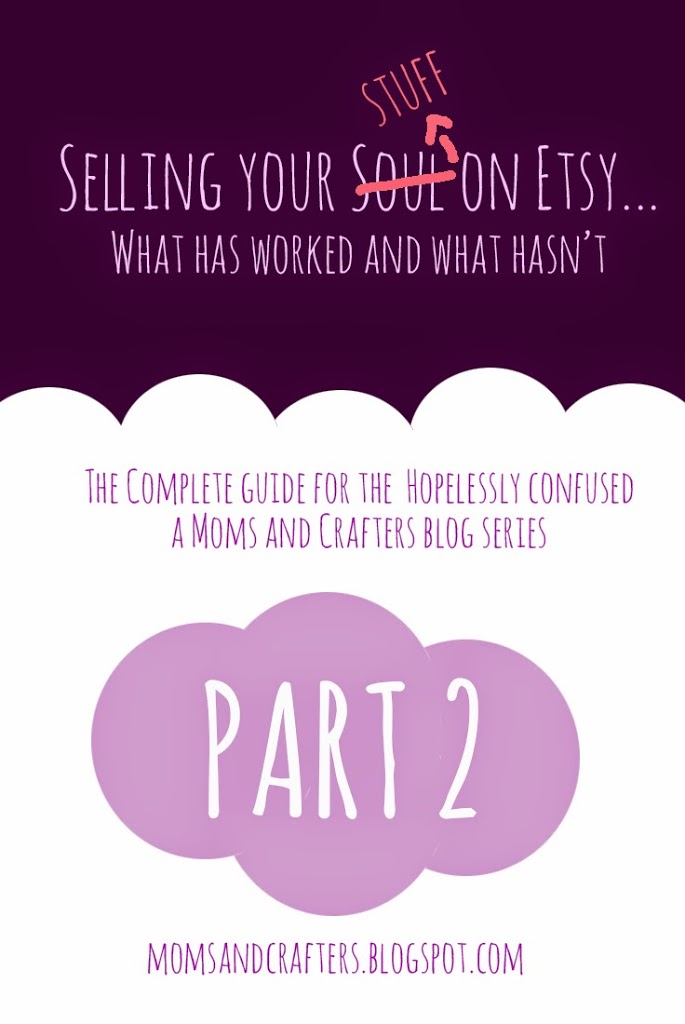 I would like to point out, that while I will try to avoid the need to change things as you go along with your shop, there is SO much to be said and I may bring in points a few times, or elaborate later on something that was done now. I want to help you succeed and will tell you as much as I can to help you reach that goal.

Part 2: SETTING UP SHOP:

Step 1. Have something to offer
Are you creative? Do you specialize in a certain craft? If yes, it's clear what you should be doing.
Are you thrifty? Do you have a good eye for value? Do you have a handle on flea markets? You can sell vintage on Etsy as well.
If you feel you do not have any of the above, but you do have an understanding of wholesale and retail, you can sell craft supplies.
A big mistake that some people make is coming into Etsy with a primary agenda of earning money. Of course, we need to pay the bills. But no one is handing out money. The difference between going to a job interview and selling on Etsy is that when you land a job you just need to impress one person, or a small team. With Etsy, you constantly need to impress people. No one hands out money for nothing. You need to offer something that the market is looking for. So the focus of what you offer in your shop should not be earning the money, but rather satisfying the customer.
Step 2. Make it your own
Make sure whatever you are offering is unique. Remember, you are stepping into a crowded marketplace and you need to stand out. I will go much deeper into this in a later segment, but you do need to have it in mind already at this point. For now, don't start off by cloning what other Etsy shops are doing. Do something that reflects you. That is the essence of handmade. Each piece is a part of its creator.
If you are selling vintage, let that have personality too. And if you are selling supplies, look for things that stand out – unique charms, special papers, – whatever it is that interests you
Step 3. Open up shop
Go here. Start a new shop. By entering via a referral link you get forty free listings (worth $8.00). This is a valuable asset as a new shop owner as it allows you to be less discriminating with what you post and experiment a little. It gives you a boost and you can set up a decent stock without having to put into it a single penny. (You will be charged their reasonable commission only when you actually sell.)
While setting up your shop, make sure you keep in mind the personality you are building it around. Focus! Lean on what you've got! Impress every client. Make sure everyone who stops by your shop understands fully what you have to offer!
Stay tuned on Fridays for more tips on Etsy selling success. I will be getting very deep into what techniques have worked for me and what haven't so to make sure you don't miss a single post, subscribe here.
Questions? Comments? Feel free to ask, I will answer as soon as I see it! You can also email me, I offer free advice to those who ask.
This article is part of a series. The next article can be found here.