Why buy when you can DIY? These DIY baby toys are proof that sometimes handmade is even better….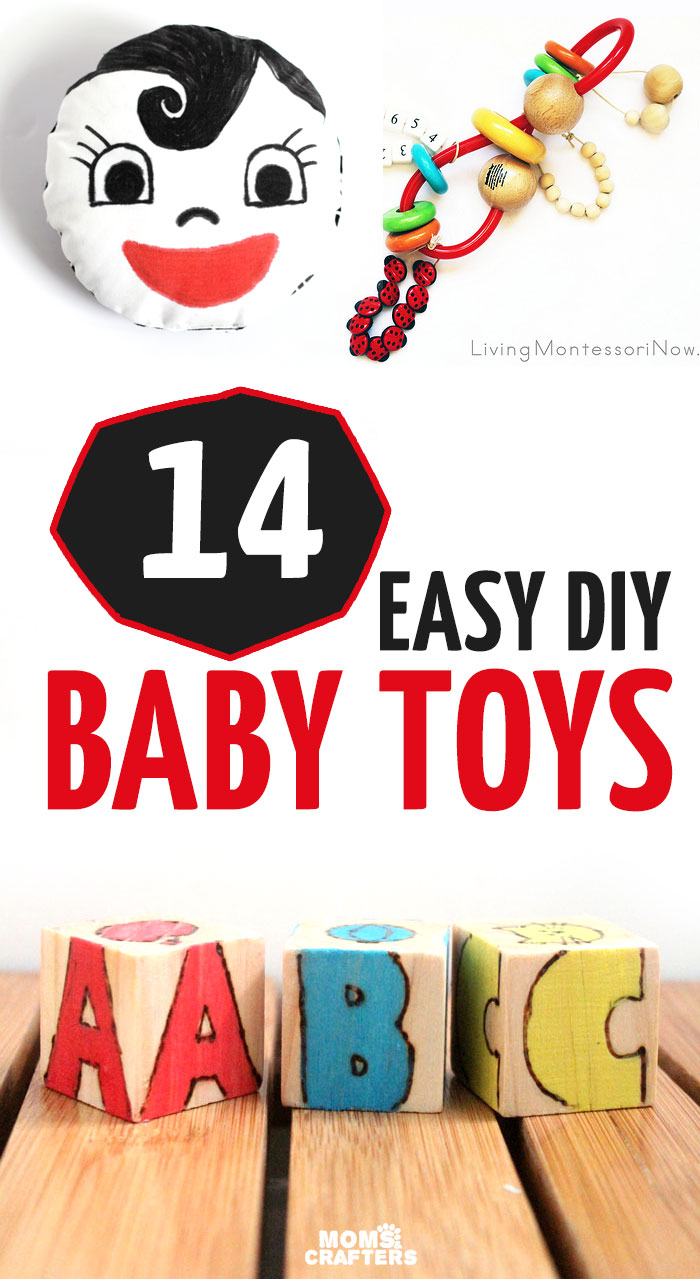 Disclosure: this post contains affiliate links.
When it comes to baby gifts, personal is so much more meaningful. But sometimes a gift that's too personalized can be less useful, as it can't be passed down.
That's where DIY comes in. Sometimes it's about saving a few dollars, but sometimes it's just about adding that unique touch.
I assembled a list of the best baby toys you can purchase a while ago, but this list is for those of you who prefer to make it yourselves!
DIY BABY TOYS:
Copyright: All of the images for the crafts below were used with the permissions of the respective bloggers for the purpose of this post. Click on the image for the full tutorial.
I have created a square and vertical image for your convenience for sharing these DIY baby gifts. Please use the first or last image in this post when sharing and not one of the individual photos below, out of respect for the creators' copyrights.
1. Handmade wood burned alphabet blocks are perfect to display in a nursery! You can do the baby's initials, ABC (as I did), or make a complete set! If you want to go in-between you can make number blocks instead. All you need is wooden blocks, a simple woodburning tool, and some paints! Click on the image for the full tutorial!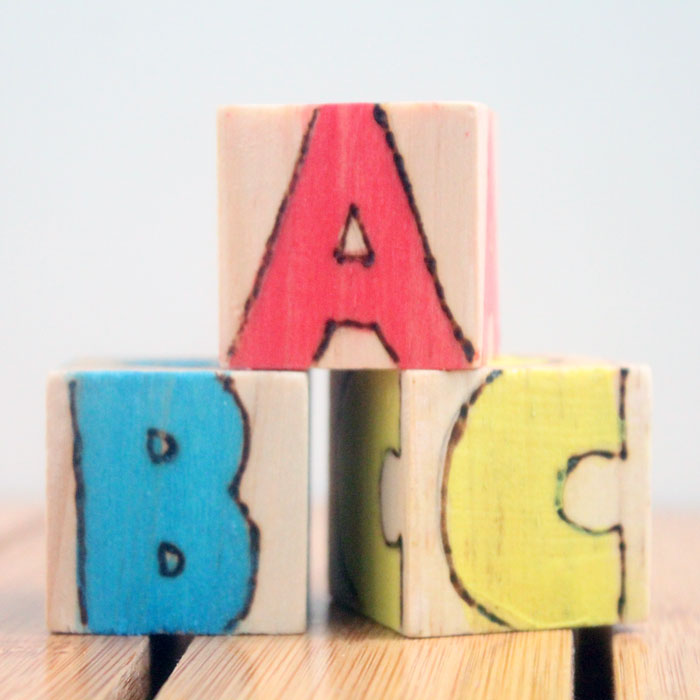 2. This DIY Ombre Abacus by Lovely Indeed is modern and trendy! Find out the recipient's nursery colors in advance and make it to match.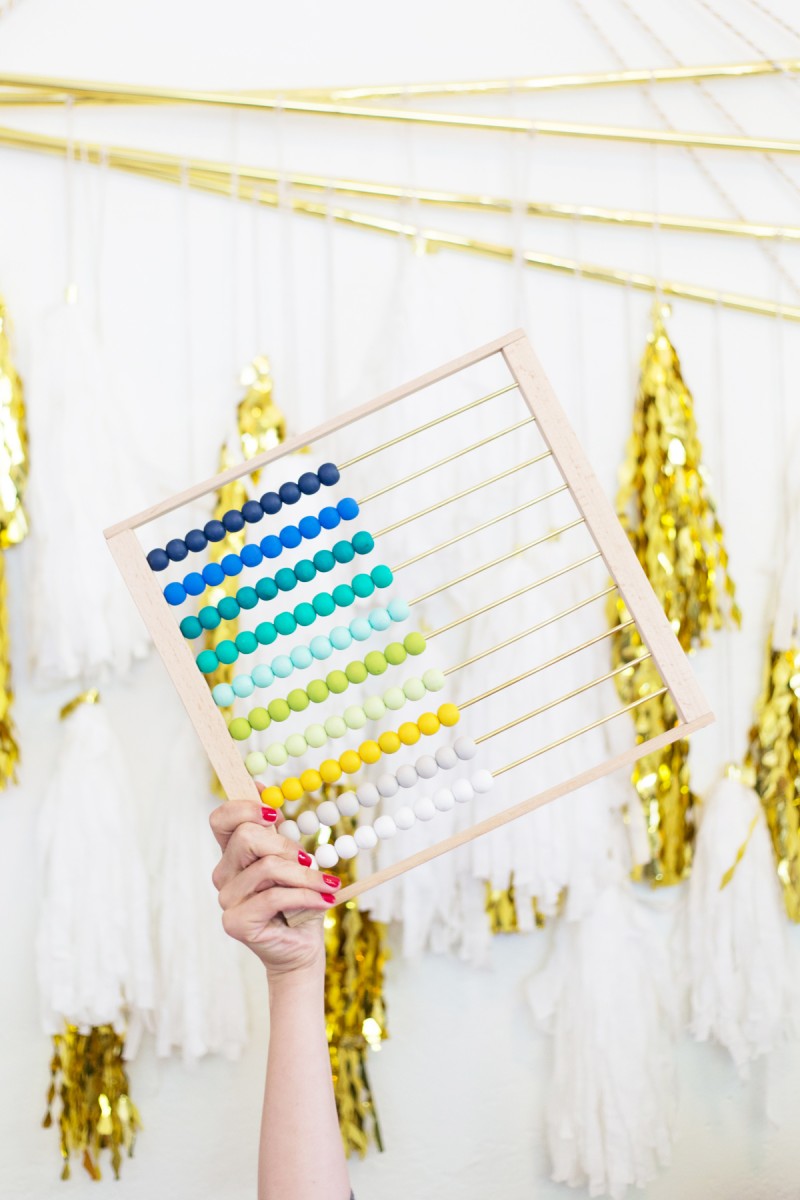 3. Create a worldly scene with a DIY Glitter Globe Mobile by Delineate Your Dwelling. That little bit of glitter adds a fun touch to something that would otherwise be slightly too serious for a nursery.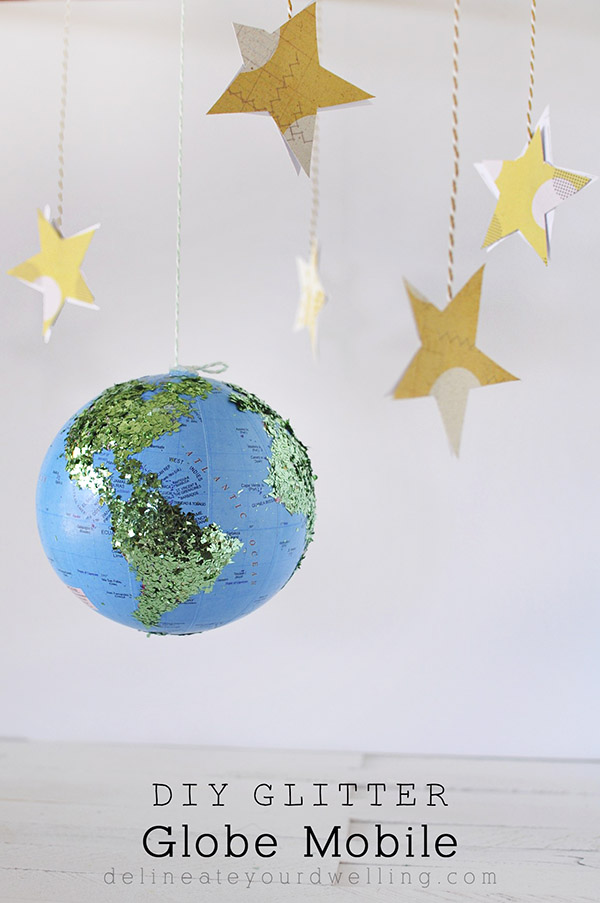 4. You can match this tassel and pompom mobile to any color scheme, and switch it up as needed. It hangs from sturdy dowels, and the fluffy yarn adds a warm touch.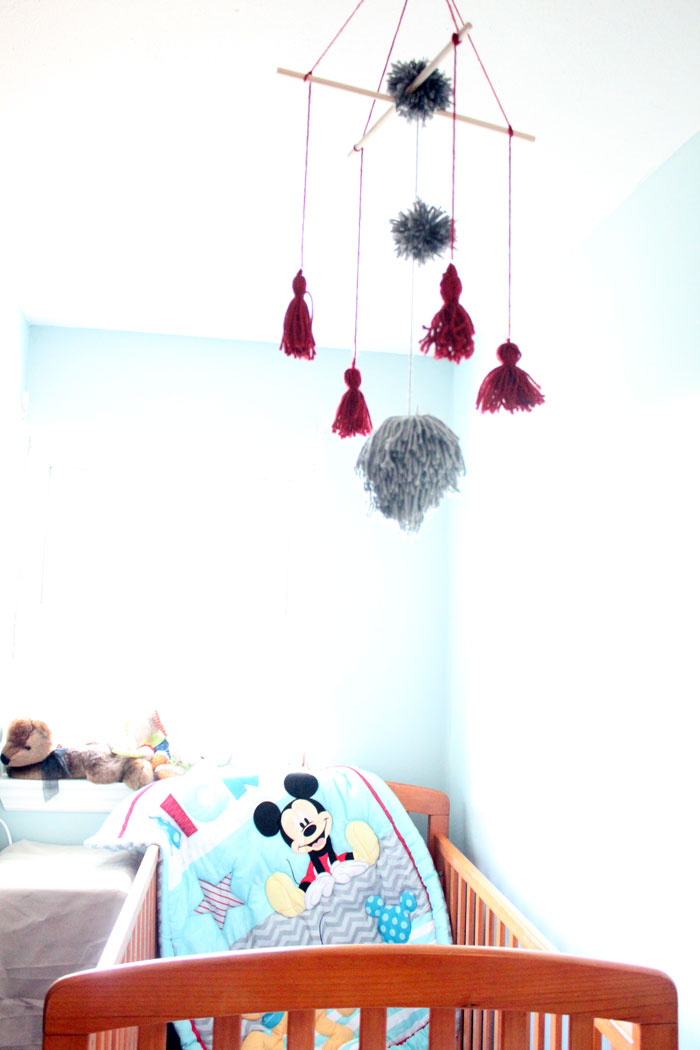 5. The beautiful presentation of this Tactile Ribbon-Pull Tugging Toy by The Imagination Tree makes it perfect for gifting!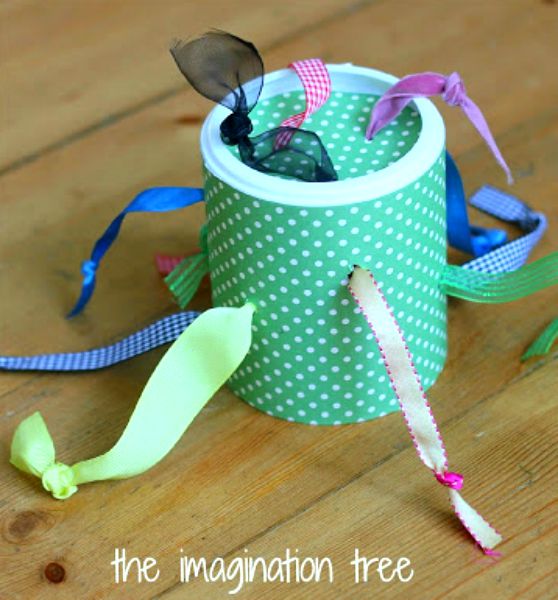 6. Stuffed Felt Letters by Buggy and Buddy will double over for alphabet learning later on in life, but will also serve as a favorite first toy for baby.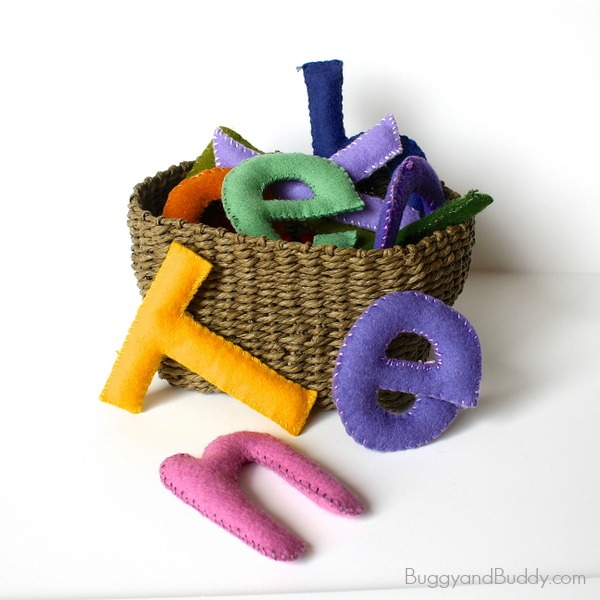 7. Turn an old sock into a rattle with this Sock Animal Rattle Tutorial by Homemade by Jill. I think it's perfectly adorable, so if you're up to doing a bit of sewing, hop right in! (See what I did there…?)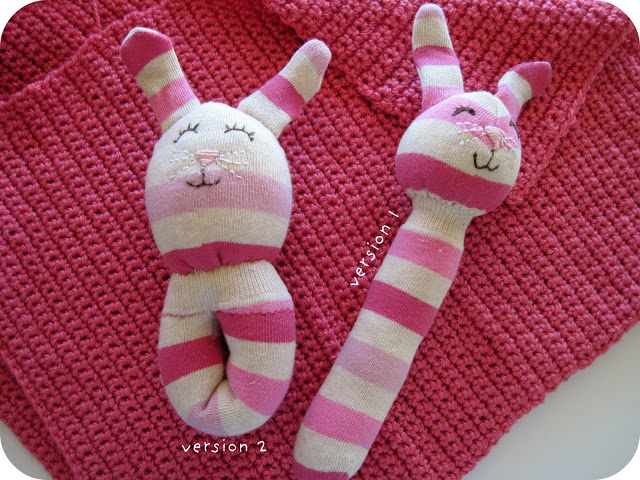 8. Tag loveys are super popular now as they provide a fun sensory experience from day one. But did you know how easy it is to make one? Make an Easy Tag Blanket by One Artsy Mama that is sure to become baby's new security blanket!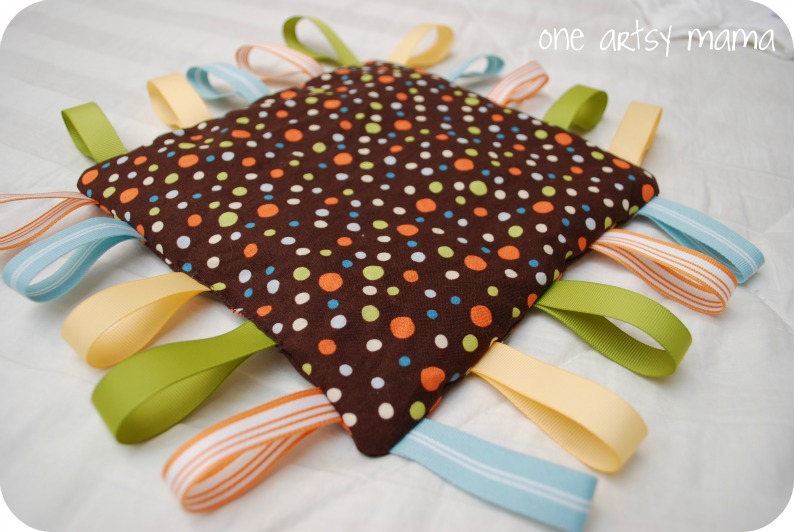 9. This DIY Fine Motor Stacking Toy for Babies and Toddlers by The Imagination Tree at first glance seems quite complex. But it's not! You just need to check out what she used to create the perfect combination that works as a great stacking toy.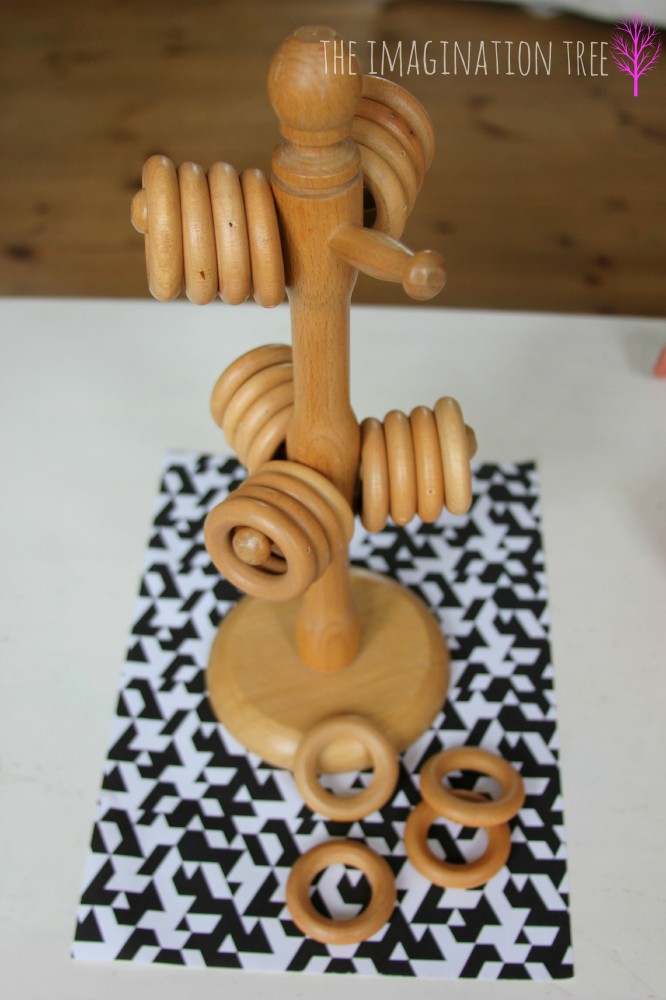 10. Learn How to Make a Rainbow Baby Toy with an easy tutorial by Swoodson Says. The simple design is perfect for little eyes, and the texture is delightful for little hands.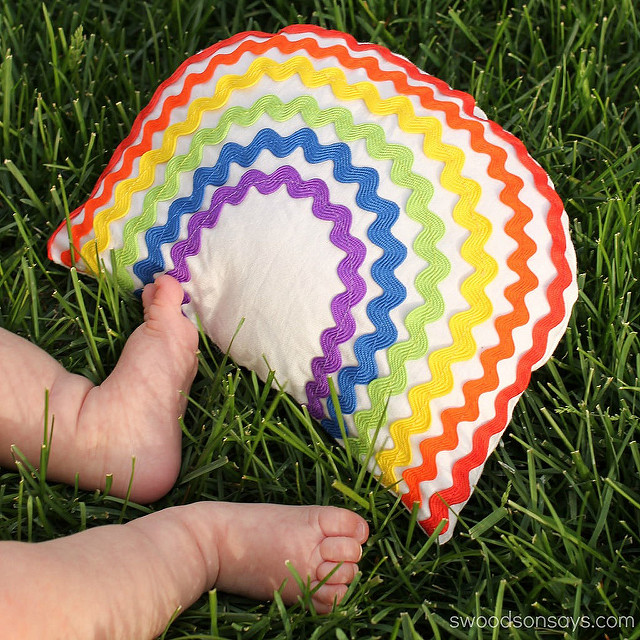 11. Babies don't see all colors at once, and so toys featuring blacks, whites and reds are perfect for starters. This Soft and Smiley Baby Toy by Kids Activities Blog is great starting from age newborn! Bonus: sew in a loop of ribbon at the top, attach a toy link, and you can hang it from your baby's car seat, stroller, or play gym!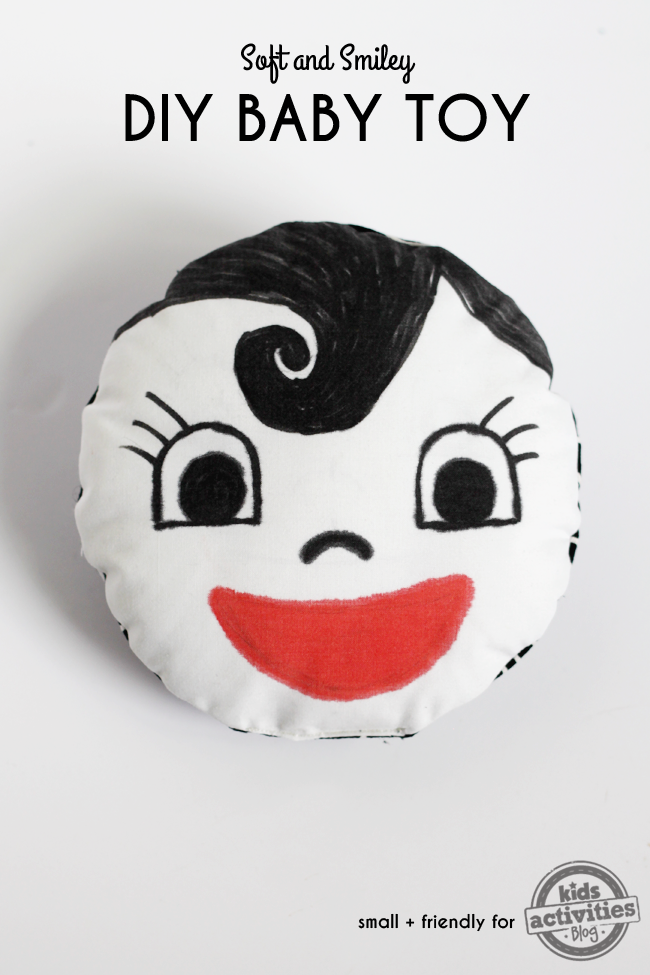 12. Young toddlers will love these Peek-a-boo Boxes by The Stay-at-Home Mom Survival Guide!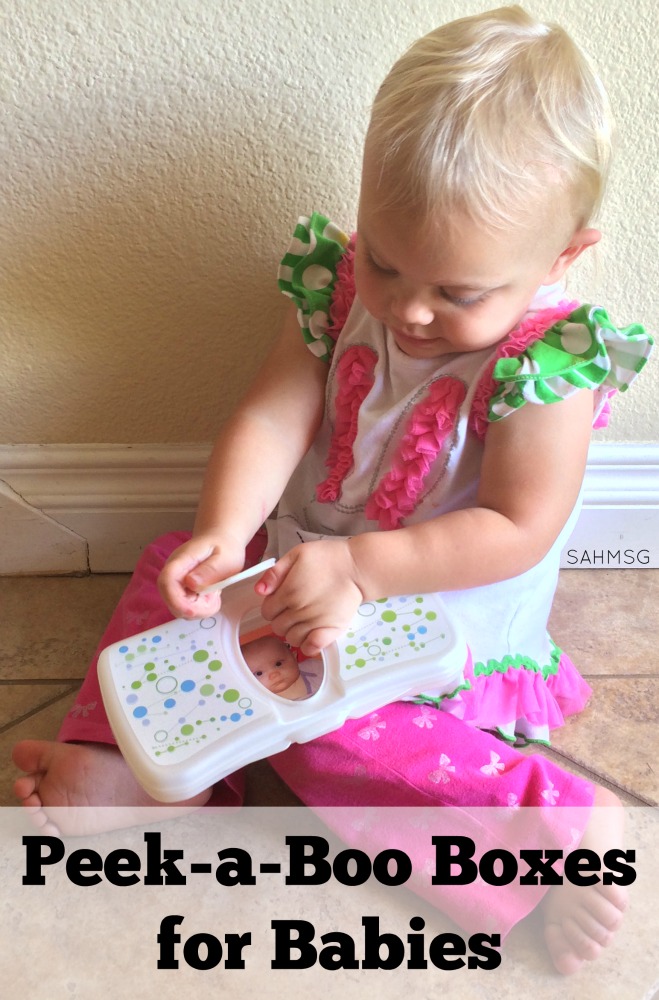 13. Babies love to explore textures, and this DIY Sensory Cube by Teaching Mama has plenty of that! It's also a great way to use up scraps from different projects.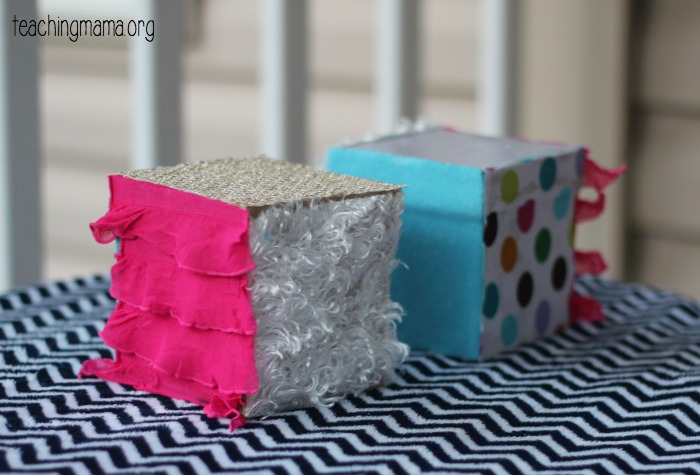 14. Make DIY Teether Extenders by Living Montessori Now to upgrade a simple teether that you are gifting. It's perfect for babies who love to chew on necklaces (and which baby doesn't?!)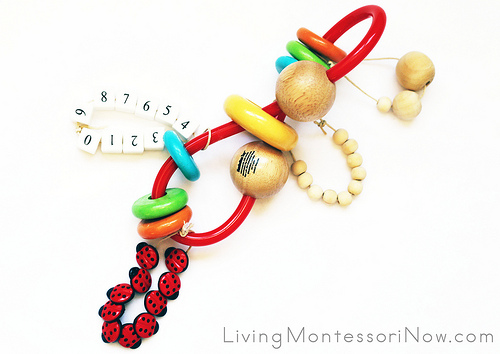 As you can see, there are so many amazing DIY baby toys out there that you DON'T need crazy skills to make!
I hope you've found one that makes the perfect DIY gift, even if it's a gift for your own baby.
Which DIY baby toys have you made? Comment below!