This is a sponsored post written by me on behalf of Nutrimom. All opinions are 100% mine.
There's a trend I noticed among parents I know. Now, don't get me wrong. I'm not about to judge, criticize, or condemn. I'm just bemoaning the fact that in my own efforts to ensure proper nutrition for my son, I seem to encounter more negativity than support.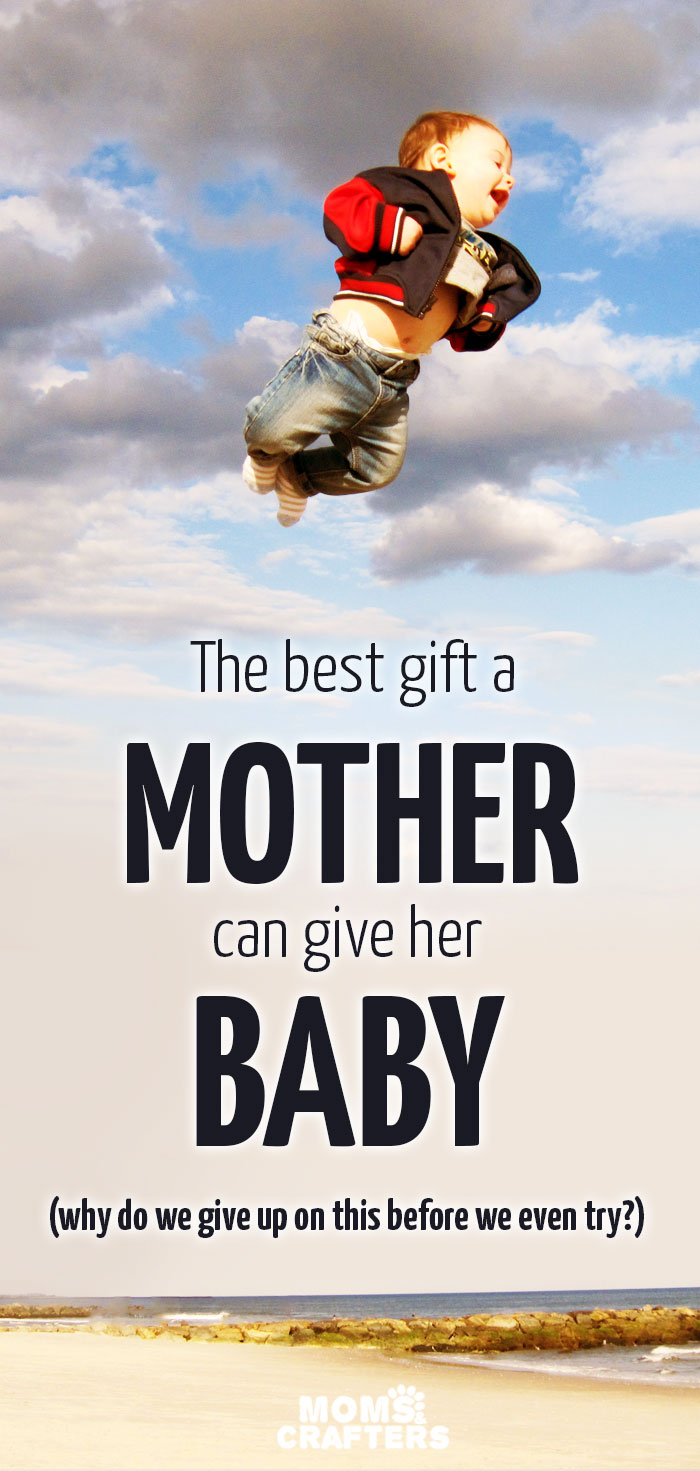 It happens often. We're at an event with my son. Someone offers him a sweet. I smile, and say "please don't give it to him. He doesn't even know what it is." The generous candy-contributor reacts with surprise, even hoping to see that magical "first taste" of something so delicious and sweet.
What usually follows is that I beg that person not to. I try to locate a fruit to give him instead. And the person warns me that "when he goes to school and all his friends have candy, he's going to turn into a massive candy monster, because of all the candy he was deprived of."
No he won't.
He's not deprived.
Not unless you make him feel deprived.
M doesn't know what a candy is. I can eat it in front of him, and he won't bat an eyelash. That's because I haven't introduced candy to him yet.
Yet, I have experienced that "magical" moment of watching a child taste something delicious and sweet. I saw that excitement when I first gave him mango. I watched his eyes light up when I gave him some raisins to snack on. And I lovingly split my apple to share with my begging toddler.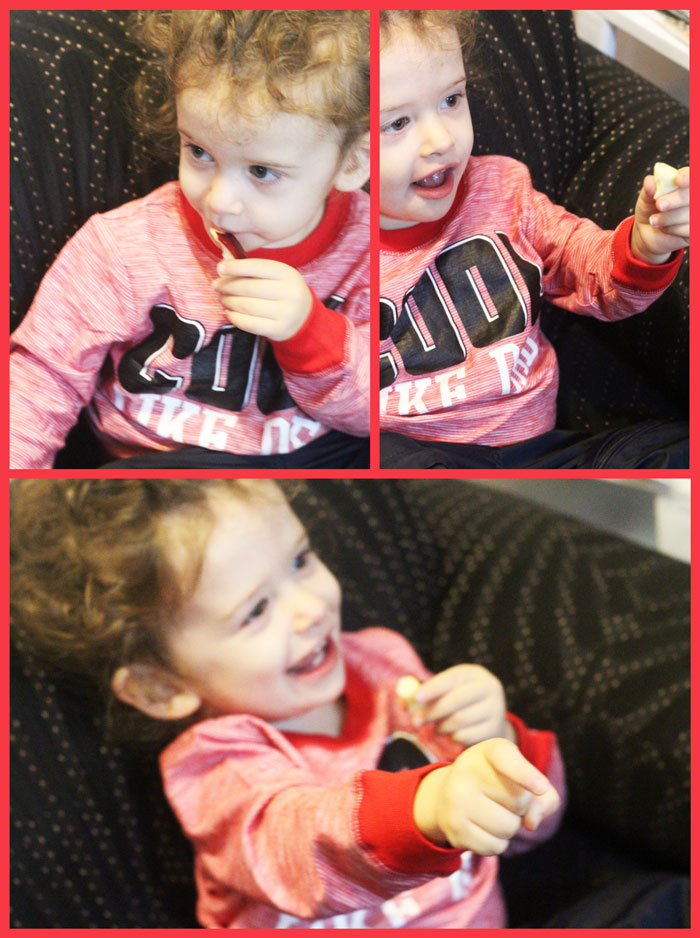 And there is no greater gift that I can give my child, than a healthy start.
There seems to be a trend in the parenting community. Moms seem to think that they are doing something good, giving to their child, when they hand over something delicious and sweet. Sometimes I feel like it might be because of our increasing awareness and resistance to helicopter parenting. Maybe we feel like if we give it we can control it. (Obviously, when we think that it's clear that we have never attempted to "control" a toddler….)
But why have we given up before we tried?
Why do we have such a negative outlook on child nutrition?
It's really not that hard! Children are born not knowing what a candy is – until they taste it. Babies don't know the difference between a piece of cake and a piece of whole grain bread – until we teach them. So why not wait and delay it?
In any case, I have found myself to be almost a lone wolf, isolated in my ambition to keep my child from tasting junk food for those first few years. I don't have fellow moms to commiserate with. I don't have moms to talk with about solutions, alternatives, snack ideas.
It was only through the support of my husband (who isn't necessarily around to defend me all the time) that we managed to keep M from having a single sugary sweet until around his second birthday (some "kind" fellow handed my child a sweet right behind my back.) And even now that he knows what a sweet is, we are simply more careful to keep it out of his sight and his mind. And he is perfectly happy.
So how did we manage? How did we succeed in going against the flow, and giving my toddler the gift of a healthy first few years?
To tell you the truth, it hasn't been easy. One of my biggest tricks is having replacements handy. Yet a I run out of ideas.
Recently, I got to try out the new Nutrimom program. It's a perfect solution for moms like me.
This program is focused on helping moms get through those first 1000 days – from first day of pregnancy through the second birthday – while ensuring proper nutrition. I got to speak to a mom like me, and suddenly I didn't feel like I was alone in my mission.
I spoke with a dietitian twice so far, in one-on-one phone conference sessions, discussing my child's particular needs.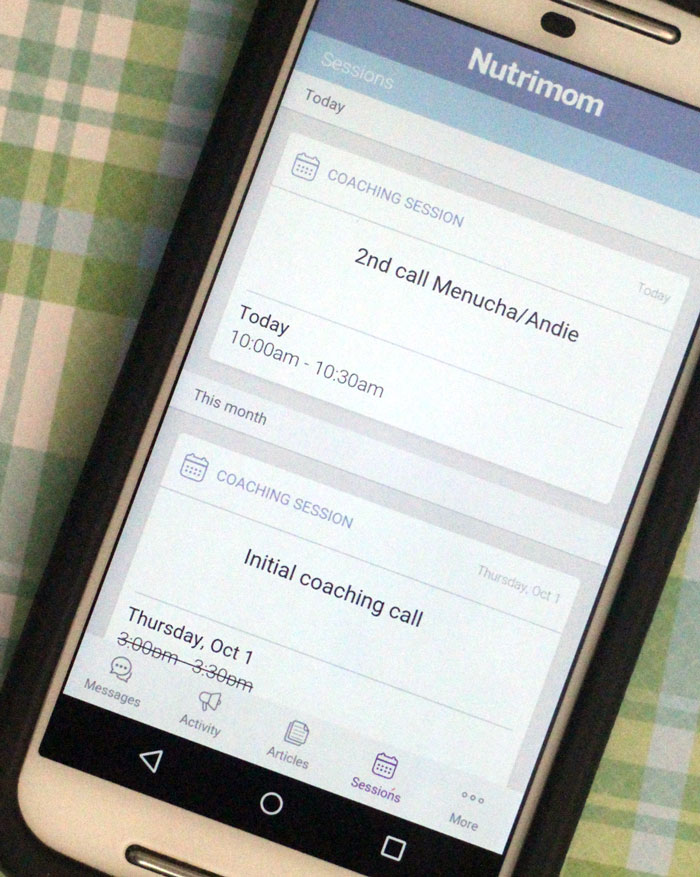 She gave me ideas for meals for when he gets fussy.
She game me solutions for adding nutrients into his every day snacks.
And she even helped me sort out in my mind which foods were "good, better, and best."
But, most of all, she offered me support. She backed me up. She sent me articles to read that were relevant to my specific situation. She is available for me to message at any time I have a concern, or need new ideas.
And I can rest assured that she is a registered dietitian, and a mom like me. So she knows what she's talking about, and she also knows where I'm at.
To tell you the truth, I was considering visiting a nutritionist myself for some time – to help me with my own nutrition as I try to conceive, and with my toddler's fussy eating habits. But I simply didn't have the time. With Nutrimom, I can fold laundry, wash the dishes, or do whatever it is I'm behind on while I discuss things on the phone.
The program offers me more than just coaching. I have a library of articles, written by experts, at my fingertips. I got actual recipes, with more available to look through. I will soon receive a subscription box through their program that I will share more about when I receive it. I will be continuing with my Nutrimom subscription for some time and share with you all that they have to offer.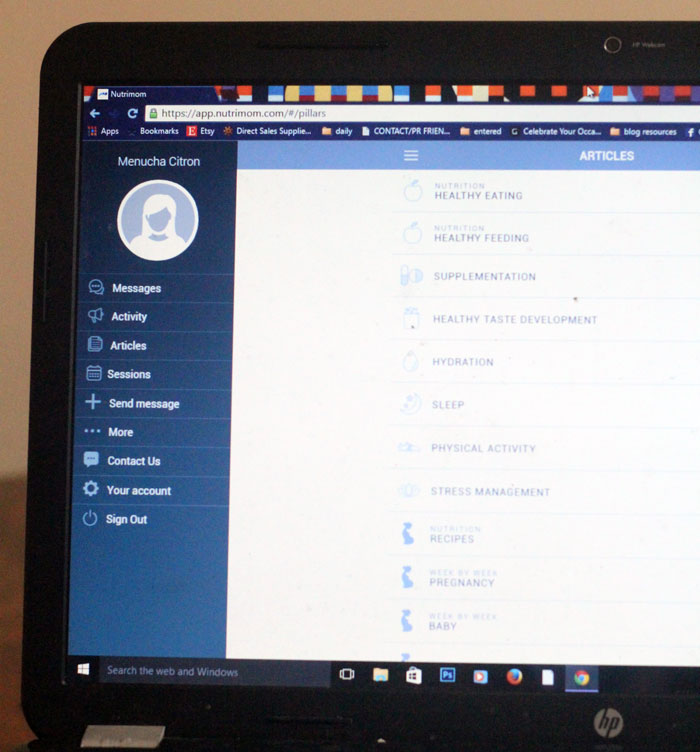 Meanwhile, I am reveling in the backup, and hope to pay it forward! Stay tuned, as I will share with you some practical tips to help you ensure proper childhood nutrition.
I am finally able to confidently give my little one that amazing head start on a healthy lifestyle, with a little effort and a lot of support.
So please, moms. Don't give up. Give proper nutrition a chance. Seek the help you need. Offer support to fellow moms. You can do it.
Because the best gift you can give your little one is a healthy, wholesome start.
Have you faced challenges when dealing with early childhood nutrition? Which challenges did you face? Have you seen a similar trend, with parents giving up on the sweets battle before they even try?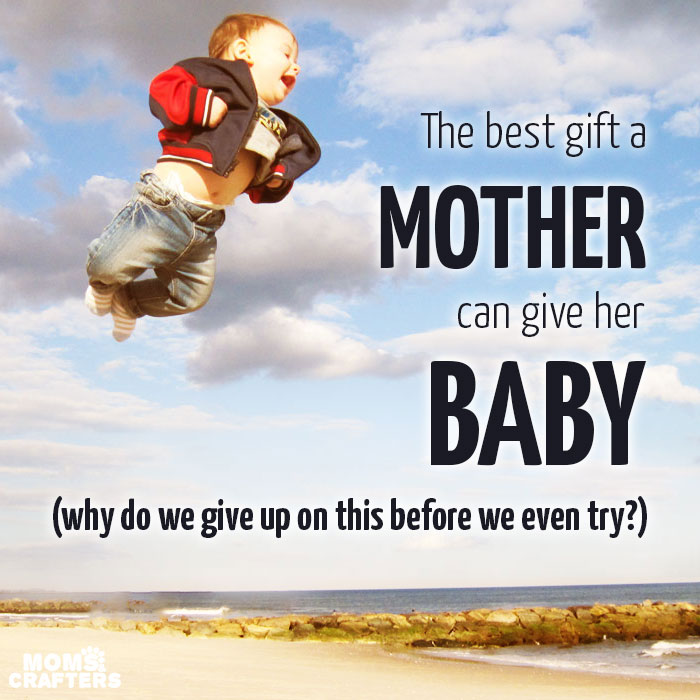 Disclaimer: I know that there are many "best gifts" we can give our children. We can give them time, attention, books, an education, and lots and lots of love. It's hard – probably impossible – to weigh them against each other. This article has been titled for the purposes of bringing across my point – what an amazing head start we can give our little ones, if we put in a little effort.