My life sometimes seems to be getting busier and busier, its pace increasing, and I just want to cherish those last moments of toddlerhood, of pure innocence that comes with such a young age. I have teamed up with Orajel™ to share with you this list of 21 ways to bond at bedtime to get you started on a memorable bedtime routine.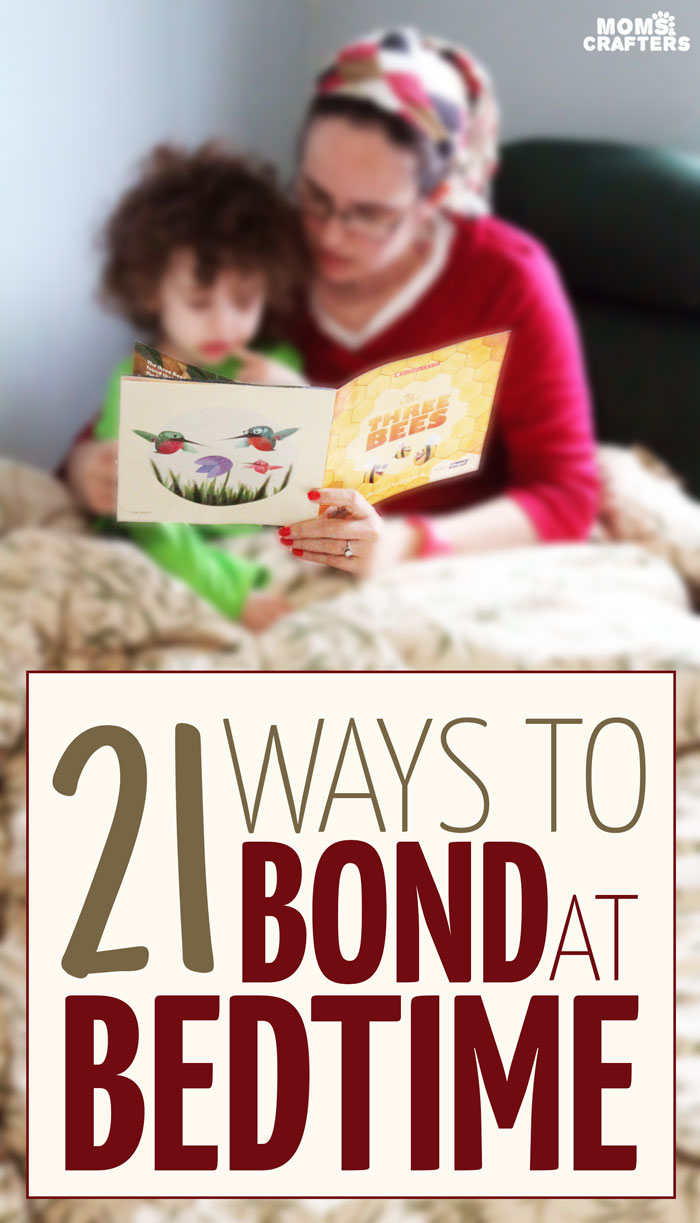 21 Ways to bond at bedtime:
Spend the hour before bedtime unplugged.
Go through the bedtime routine together. Help your child with PJ's, brush your teeth together (you probably just ate dinner anyway and should brush regardless…)

Do some pre-bedtime yoga together.
Play a silly bathtime game. Pretend to be pirates in a pirate ship…
Read a book to your child
Let your child tell you the story from the pictures. (A favorite of ours!)

Play "I spy" with a book.
Play spaghetti and meatballs with your young reader.
Cuddle plenty.
Have a tickle-fest.
Make up a new "language". Even five new silly words will do.
Write your own story and turn that into a bedtime tradition.
Take turns making up a line from the story.
Swap jokes.
Sing your child a lullaby.
Even better: sing it together.
Or, let your child take the ropes with the lullaby.
Sing the lullaby silly. M is a pro at singing with his tongue sticking out.
Talk about the past day.
Talk about upcoming holidays and events (this is another favorite to do with my toddler, who is just beginning to understand.)
Give plenty of bedtime hugs and kisses!
[convertkit form=5126235]
How we bond at bedtime:
M and I love to include reading in our pre-bedtime routine. It's a great way to help our active son wind down and be able to lie down and close his eyes. Reading aloud and helping my son brush his teeth are both perfect ways to bond and wind down and in a healthy bedtime routine.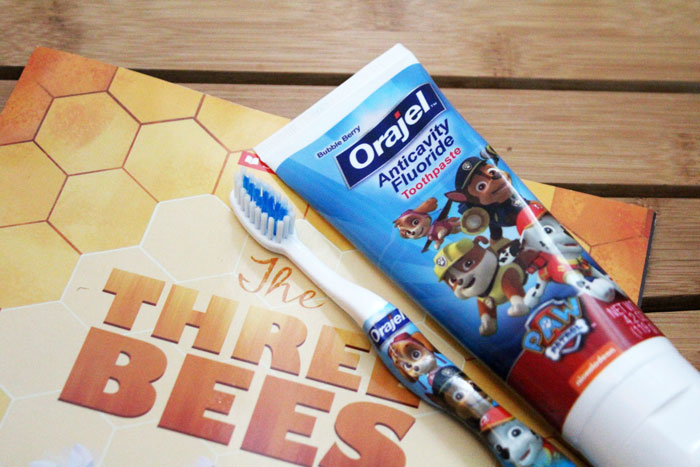 We have slowly been transitioning him from his training toothpaste to a Orajel™ PAW Patrol™ fluoride toothpaste to help keep his gums and teeth healthy. Brushing is such an important part of his bedtime routine – and believe it or not it's his favorite! Being there for him to help him brush is so important. It not only allows me to be more of a part of his bedtime routine, but it also helps me make sure he is brushing right (and not just playing with the water…)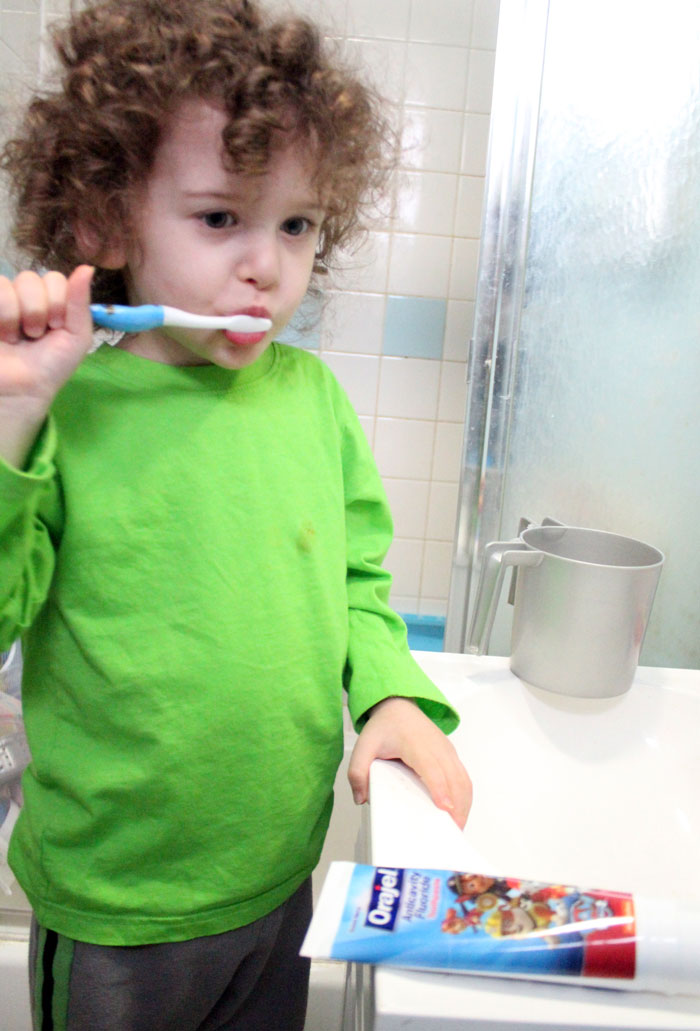 As part of the Read2Me Tonight challenge with Orajel™ and Scholastic, we have been reading The Three Bees, a book all about bedtime routines (you can download the ebook for free). It teaches all about a fun, healthy bedtime routine: brush, book, bed! Download the book here.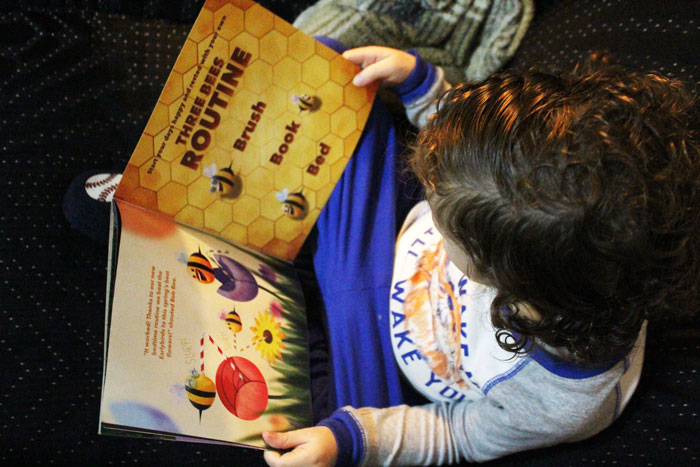 I'll add in a fourth B, that's included in those three – BOND!
How do you bond at bedtime? Comment below!
This post was sponsored by Orajel™. The opinions and text are all mine.