I often wonder if I'm guilty of obsessive parenting. Now, before I begin my rant, I will clarify that I am far from a parenting expert. I am a new mother, gaining experience as I try and sharing my thoughts and emotions on my journey.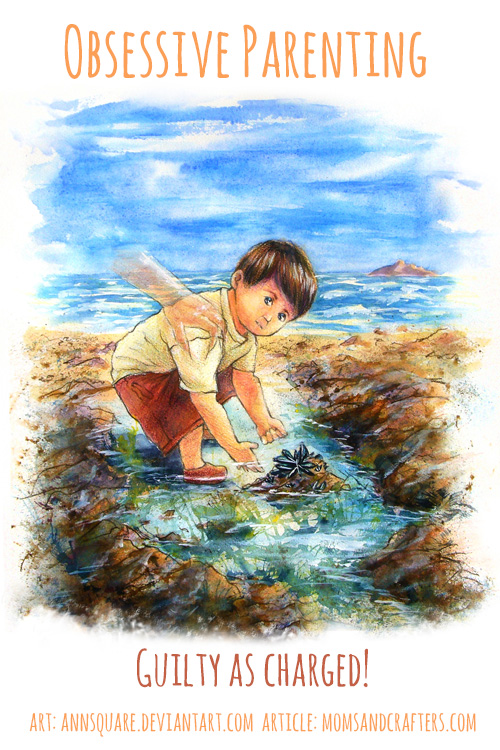 Obsessive Parenting – How does it happen?
When I first found out I was pregnant, I immediately hit Google. I discovered many valuable resources and sites, Baby Center, and the Bump to name just a couple. I searched away, browsed, joined forums, pregnancy clubs, and asked away. A friend gifted me "What to Expect the First Year" (highly recommended) and "Parenting for Dummies" and I read the former three times from cover to cover.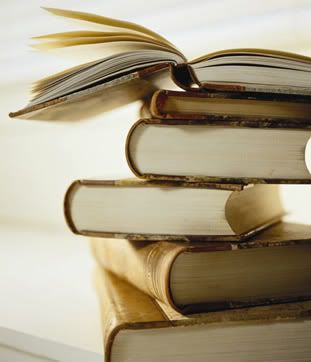 I feel as though I know so much. I follow all the "rules". I know what's dangerous and what should not be done. I know all about SIDS, and symptoms, about nutrition and hazards. I do my best. I give my child vitamins. I feed him balanced meals. I vaccinate. We visit the pediatrician regularly.
As parents, we are perfectionists. This, I believe is the source of most controversy surrounding parenting, as well as the source of our obsessive parenting. We only want the best for our children. They are our treasures, our heartbeat, our raison d'être. So we search, gain more knowledge, and more, and we follow every single thing we hear because we want our children to have a perfect childhood.
Obsessive Parenting – What's wrong with it?
The other day, while listening to the radio, I heard a doctor talk about excessive zinc in children. The problem, he stated, was that children were getting zinc from supplemented cereal, and from their vitamins. This results in an overdose, which is unhealthy. We make sure to buy enriched foods, to get in the daily gummies, and then we head into dangerous overkill…
There is, in my humble opinion, a more pressing issue of obsessive parenting is the risk of becoming a helicopter parent. A helicopter parent hovers over his child, inhibiting independence, and curiosity that leads to learning.
The largest drawback of this perfectionism is the toll it has on the parent. Perfectionism is notorious for leading onto stress and anxiety. A child needs a relaxed, emotionally fit parent to help ensure a healthy childhood. Children pick up very quickly on their parents' moods and react accordingly. To be a happy parent is to give your child one of the greatest gifts.
We must remember, as well, that while we can do our best to prevent calamity, a perfect childhood is out of our hands. Few, if any, have a perfect childhood. Obsessive parenting is a step away from that goal, and definitely not conducive. As much as we do to prevent harm from our children, there are still things that are not in our control. By acting as though we can control it all, we are exerting excessive power that may just be detrimental.
Obsessive Parenting – Finding a Balance
How often do we say "I'm not going to screw up like my parents did."? While a few may have had bad parents, the vast majority had loving, well-meaning parents like me. And just take a look at how we turned out. We are alive! Even more than that, we ourselves are loving, caring, respectful adults… So they can't have done that bad a job – even with their inferior parenting skills. Or is it maybe because they were not prone to the obsessive parenting of our generation? Perhaps they had a balance for us to look toward and emulate?
I'm not about to tell you to disregard modern data and safety regulations. On the contrary – those are precisely the rules we SHOULD follow, as opposed to the self-imposed standard of perfection we fall prey to.
One of our greatest leaders of all time, Maimonides, whose principles I follow in my day to day life (you may be familiar with him because of his medical advice), taught us to "follow the middle path". Practically, this means to avoid extremism of any kind. I believe this applies to parenting as well as any other way of life.
The standard I am setting for myself, personally, to help me avoid the mistake that is obsessive parenting, is as follows:
Choose a doctor on whom I can rely, whose parenting style I agree with. Follow his advice from there.
When in doubt, ask the doctor.
NOT to google symptoms. If I have a question, ask the doctor… or my mother, who's raised ten children of her own.
NOT to respond to personal stories, or anything that may be steeped in hype.
Follow the recommendations of the AAP in any area concerning child safety.
NOT to implement any extra standards that aren't necessary. (Think: choose your battles)…
NOT to read up, ask moms I don't know in forums, or seek in any other way, parenting advice that I was doing perfectly fine without…
And most of all, to pray every day the the One who is truly in charge take care of my child.
And of course, don't forget that daily dose of vitamin D (dirt)!
Are there any mistakes you've personally made with obsessive parenting? Do you think this is an issue?
Artwork credit: Helicopter Parent by Ann Sheng – Deviant Art
Disclaimer: This post contains affiliate links.