The safest way to travel by plane with toddlers is using a car seat. Did you know that there is a way to travel without a car seat that is approved by the FAA as a safe alternative?

About the CARES Airplane Safety Harness:
The best way to describe it: The harness of the car seat without the car seat. This device attaches directly to the seat, securing your child using a five point harness that incorporates the airplane buckle.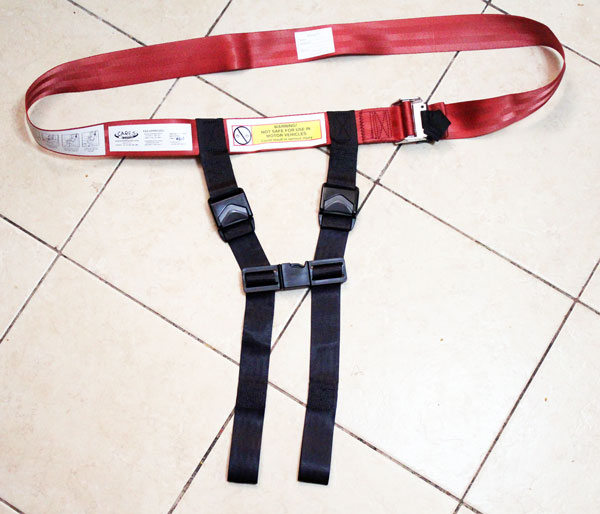 The entire piece is small enough to stash into your handbag, or, of course, your carry-on suitcase. It comes with a travel bag to keep it intact. It also includes an instruction card, though the instructions are written on the harness as well.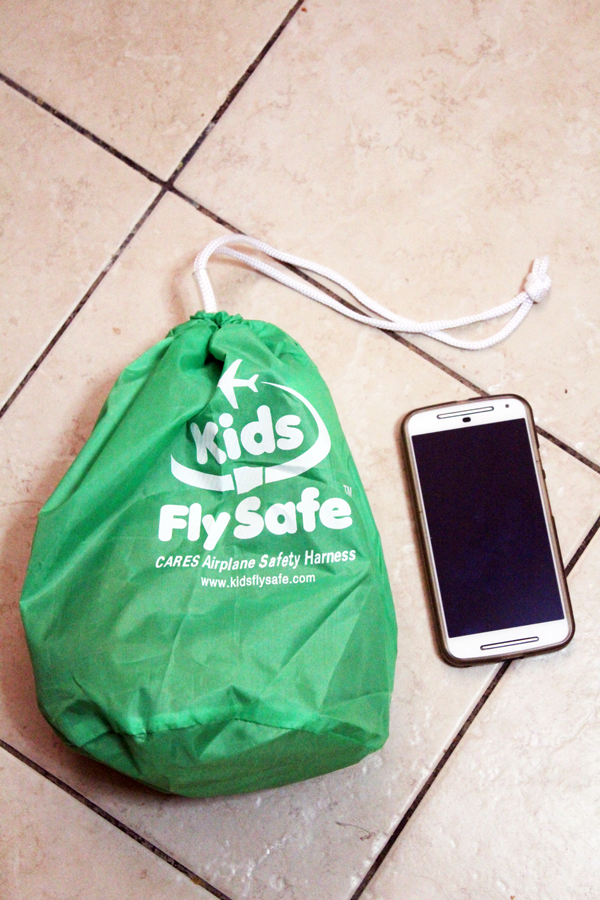 Features and Proper Use:
Appropriate for air travel, not car travel
For children between 22 and 44 lbs, and up to 40 inches tall
For children who are sitting in their own seat.
Includes a 6 inch drawstring carry bag to contain it.
Weighs less than one pound (11 ounces)!
Easy to install and adjustable for different airplanes.
For use in any airplane seat, besides for the emergency exit row seats (which are not allowed for car seats either.)
Manufactured by AmSafe, manufacturer of many airplane seat belts worldwide, and produced according to those safety standards.
Offers the equivalent level of safety to a car seat on flights.
Certified by: the national air authorities in the following countries: Canada (TC), the UK (CAA), France (DGAC), Australia (CASA), New Zealand (CAA), Singapore (CAAS), Japan (JCAB), United Arab Emirates (GCAA), and Oman (DGCAM); and it is also approved for use by many international airlines.
What I love about the CARES harness:
When we travel on long haul flights, with a stopover, we need to pack heavy. Especially while traveling with a toddler, we need to pack enough diapers, food, clothing, and other essentials to allow for emergencies.
Dragging along a car seat as well, especially during a stopover, is impossible. Add to that the struggle of chasing a restless toddler while bogged down by all that baggage. Finding a solution that's just as safe as a car seat, but can be stowed into a handbag can be the straw that allows us to fly safely, and book a separate seat for our baby.
To add to the struggle, the budget airline that we tend to use often gives parents a hard time with bringing a car seat on board. They definitely allow them to be gate-checked, however we've seen them give parents with car seats a hard time, even when they paid for an extra seat… (You get what you pay for…?)
The CARES harness is definitely a game changer. It takes up as much space as a bag of chips, and weighs as much as a loaf of bread.
Not only that, but it's easy to use and to adjust. I've practiced with it a bit, and I find it easier to adjust than most car seat buckles. You can see the embedded video below for a closer look:

While I have not yet used this in-flight, my first impressions from playing around with it are amazing. I will update this post with photos and feedback once I have used it in-flight (in about six weeks – so stay tuned).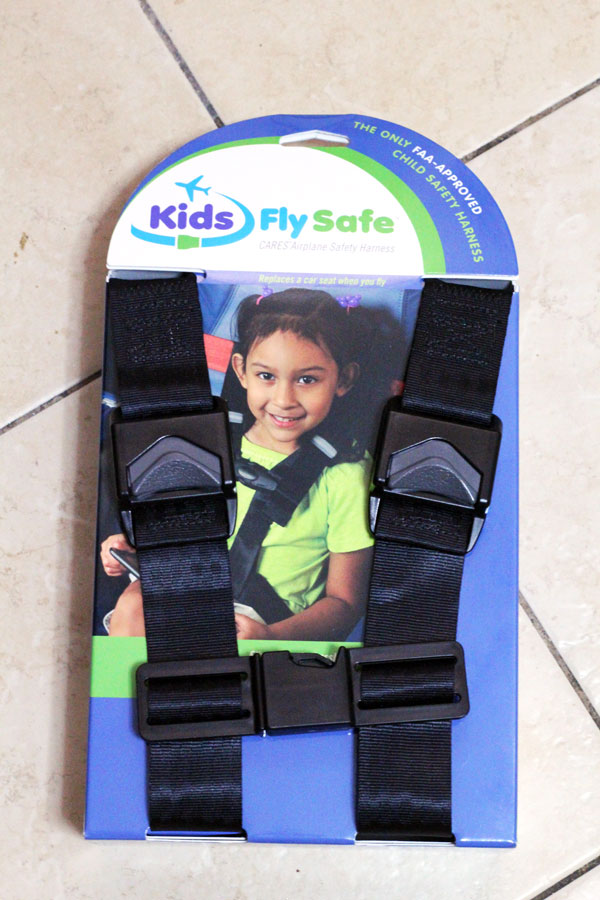 Connect with CARES – Kids Fly Safe
Disclaimer: I received the product mentioned above free of charge to facilitate this review. All thoughts and opinions are 100% my own.