This DIY Chalkboard picture frame is a great, new and improved way to give images to Grandma! Or, use it for yourself… It also makes a great teen craft for a party, or for gifting to friends.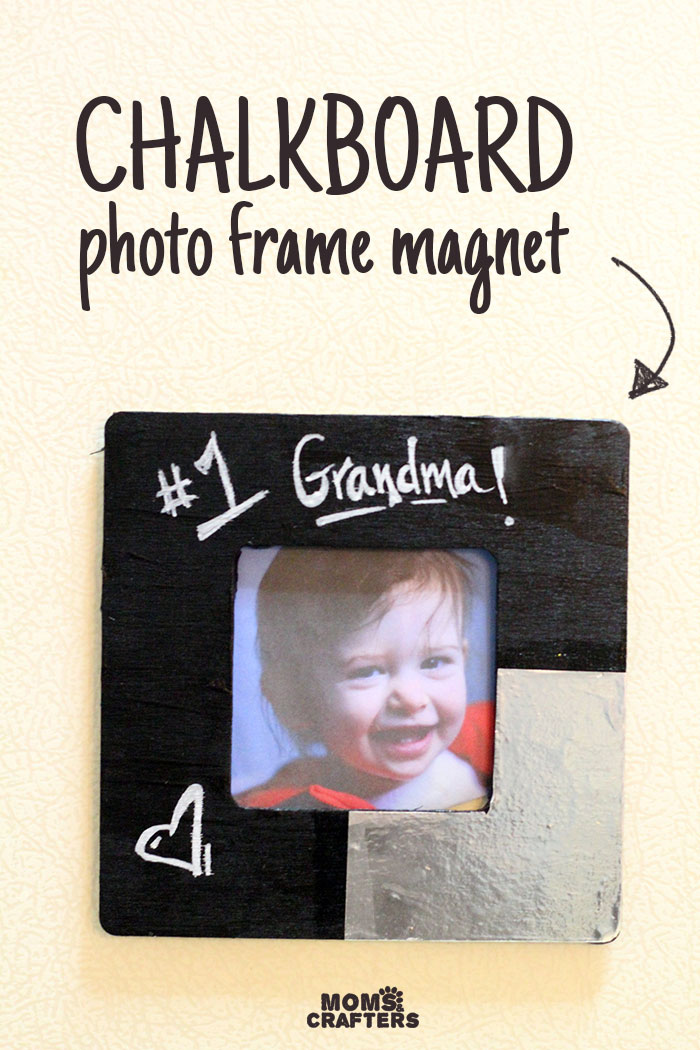 When I give regular images to grandparents, I try to give it in a way that's ready to use. The first few times, I framed it but then I realized that there's no space for the many grandchildren around the house. I started giving them as magnets, in an easy, exchangeable frame.
I decided to take things up a notch and make a really pretty frame for our images. It is magnetic, but doesn't have a case – so the magnets on the frame itself hold up the photo too. That makes it super easy to switch out for updated photos (about as easy as it gets).
This chalkboard picture frame is cool for you too – because you can switch out the message as you want to. I used chalkboard markers to make the text bolder and smoother, but it can still be wiped away. I added the silver to make it more elegant, and less drab. It is also great for new writers to practice writing skills on a fun gift for Grandma.
Note: because the wood is so porous, it does not come off as easily as a wipe. You can gloss the wood first (I didn't) or remove the text with the help of a damp cloth.
What you need to make the chalkboard picture frame:
(Affiliate links included for your convenience)
Thin silver paper (I used metallic origami paper, wrapping paper can work too)
e6000 glue (note: if you're making this with younger children, use tacky glue instead)
Pen, scissors
How to make the magnetic chalkboard picture frame:
1. Paint your frame with your chalkboard paint, including the edges. Allow it to dry, and paint a second coat.
2. Trace the shape of the frame (or the area you want to cover) on the back of a piece of silver paper. Cut it out.
3. Apply Mod Podge tot the back of the silver, and put it on your frame, smoothing as you go along. If you'd like you can cover it with Mod Podge too, but I just painted a little along the edges to reinforce it.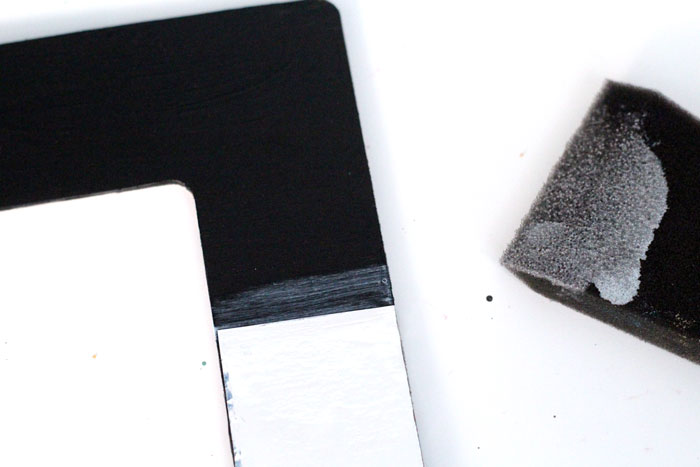 4. Use E6000 glue to glue magnets on each of the four corners. Let it dry completely. Since these will also hold the photo in place, test it to make sure it's strong enough. If it isn't, you can add two more along the top and bottom (but it should be).
5. Write your message using the chalk marker! Have fun…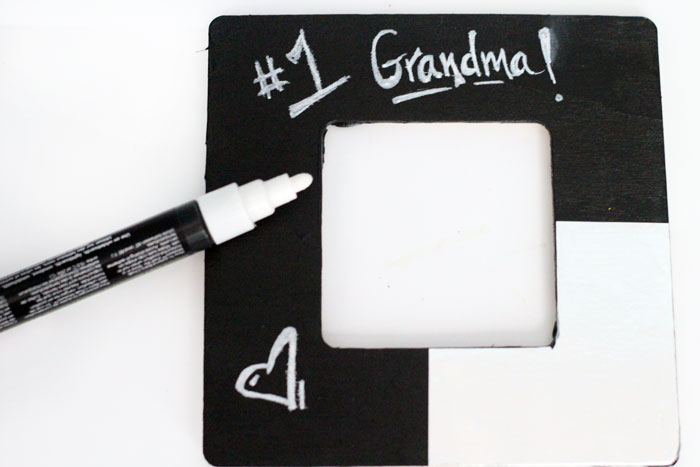 6. Alternatively, you can print your photo on regular paper (which is more lightweight) and glue or tape it to the back of the frame. If you use washi tape, or something similar, you can replace that photo too. You just won't be able to stash the photo in an album later as you can with one on photo paper.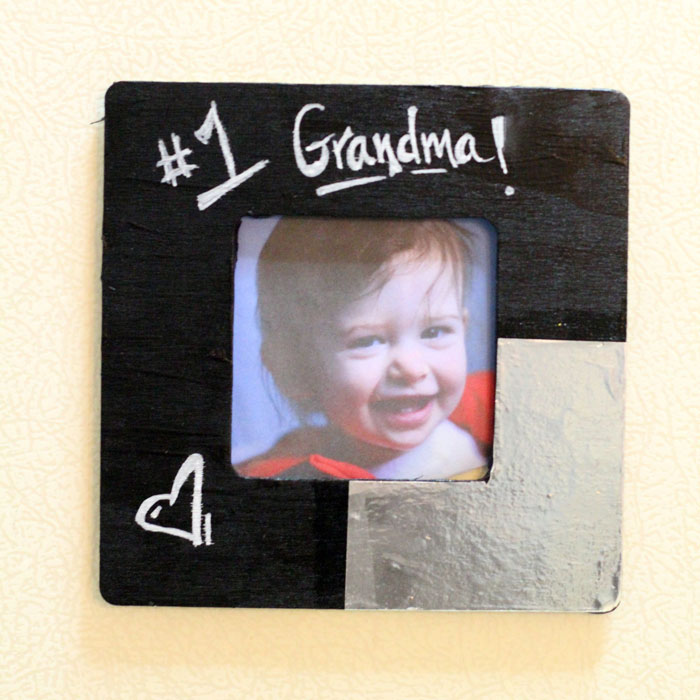 Who will you be making this chalkboard picture frame for? Comment below!