To follow up M's favorite LEGO cap and LEGO T-shirt that I made him, I created this DIY LEGO backpack for him to take to school this year! With the back-to-school season upon us, it's time for a new, functional craft for you to enjoy! Disclosure: this post contains commissioned links.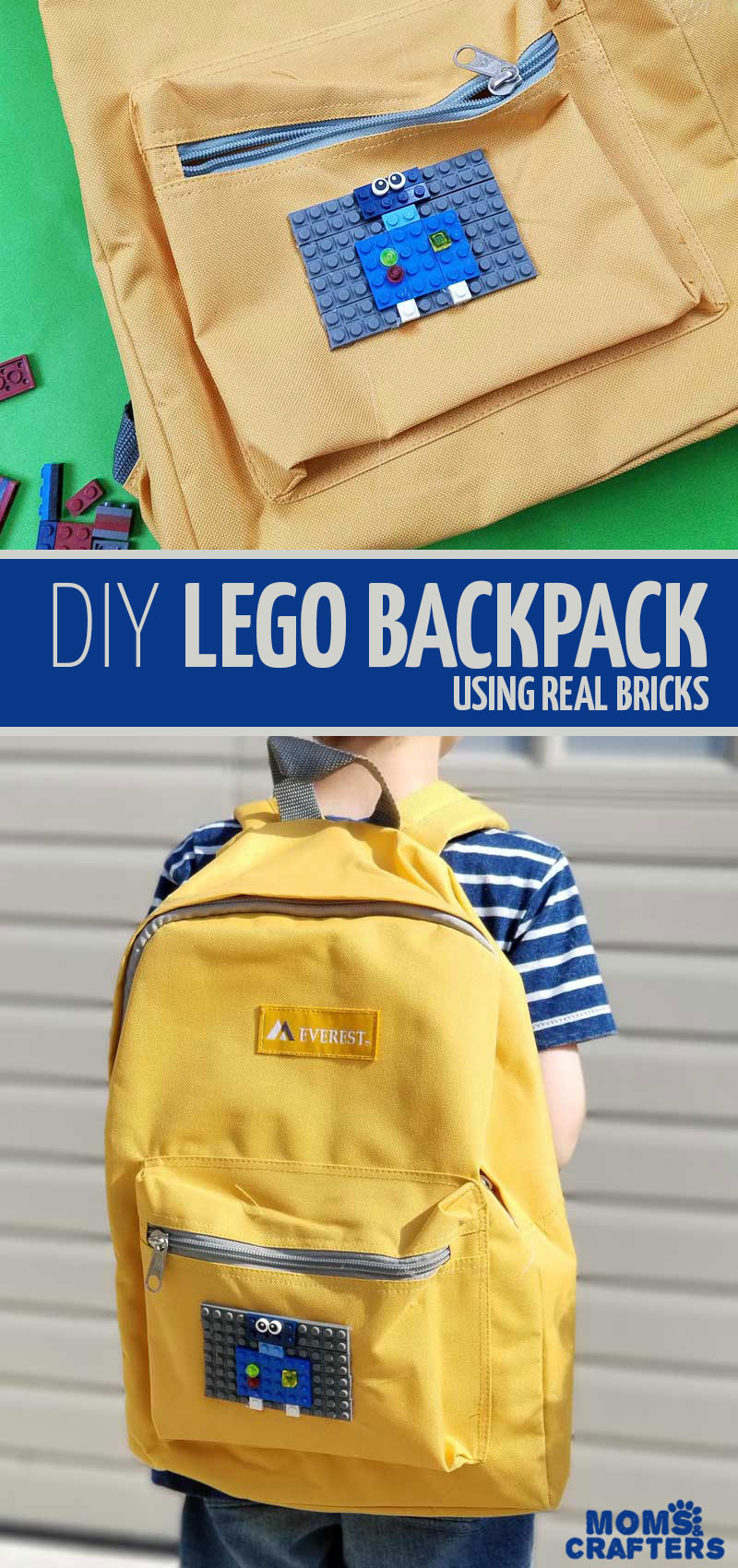 While the process of making this LEGO backpack is basically the same as the previous ones, each thing that I create has its own unique challenges.
On the LEGO shirt that I made him, I had to be careful not to glue front to back.
On the LEGO cap, which was the most challenging, the curve presented all sorts of problems.
For this LEGO backpack, I decided to try a new kind of glue. A little over a week ago, I went to a media event where I met the folks at Arrow who sent me home with their high temp glue gun. Until now, I had been using a cheap mini glue gun that doesn't work for non-porous surfaces.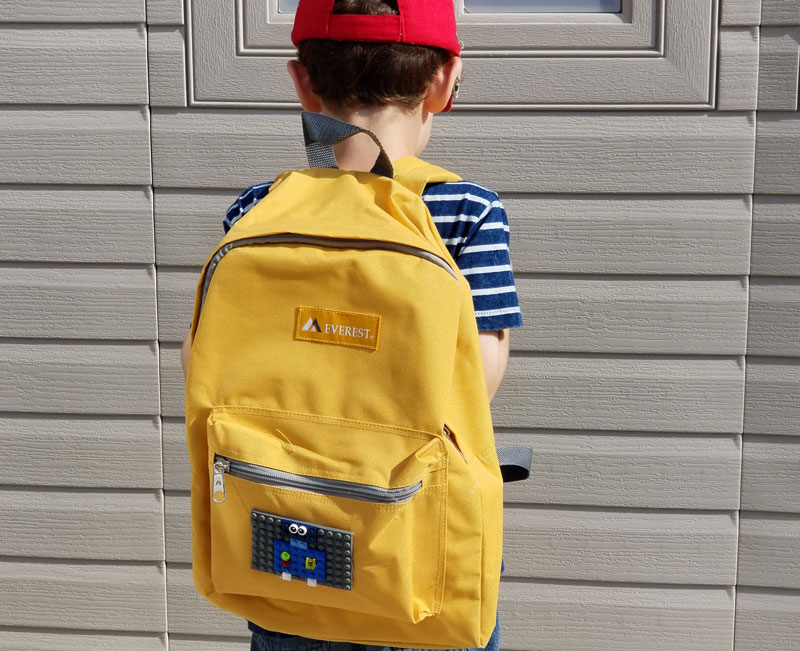 And it worked! The biggest advantage of using the glue gun in this project as opposed to the E6000 that I used in the others was the fast dry time. When you're doing something with more of an odd shape, you need to somehow clamp it in place until it sets. Here, it set in about a minute and dried in a few minutes, as opposed to the half hour that the E6000 needed to really set (and 24 hours to dry).
Since glue gun tends to dry thick, I used a small amount (you can adjust the flow of the glue on this glue gun.)
This was just enough to reinforce the adhesive on the brick tape that I used, as well as to give the bricks some extra hold when the LEGO backpack gets tossed around by my son.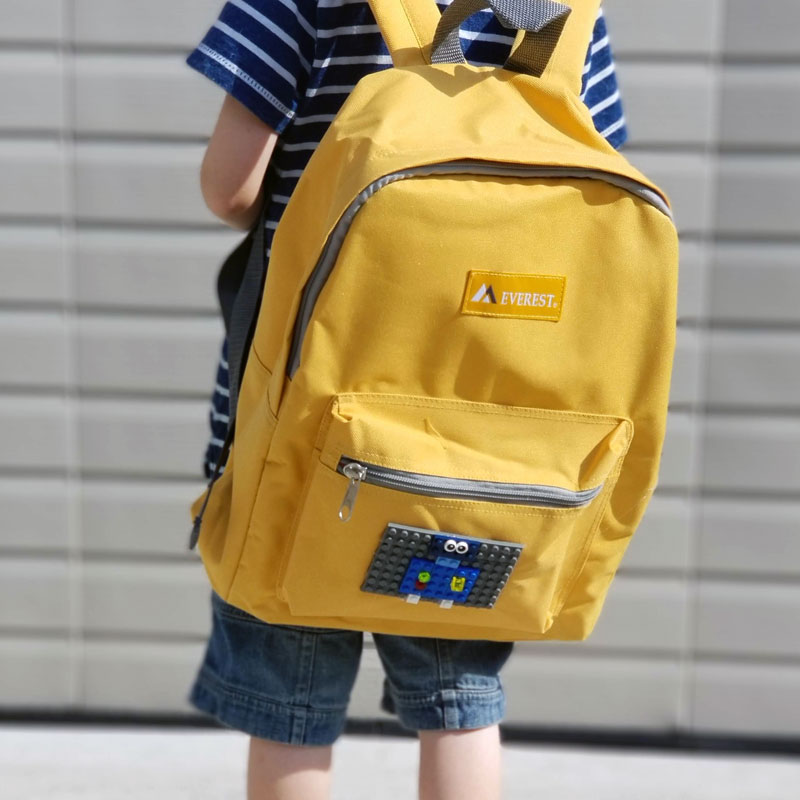 (FYI it gets HOT so do this after bedtime, with no kids around!!)
If you missed my previous posts mentioned above, to make these "real LEGO" wearables, I used silicon brick tape that's compatible with LEGO bricks. It bends with the movement of the wearable and allows me to make fun pictures with bricks. We've done initials, airplanes, and now a robot.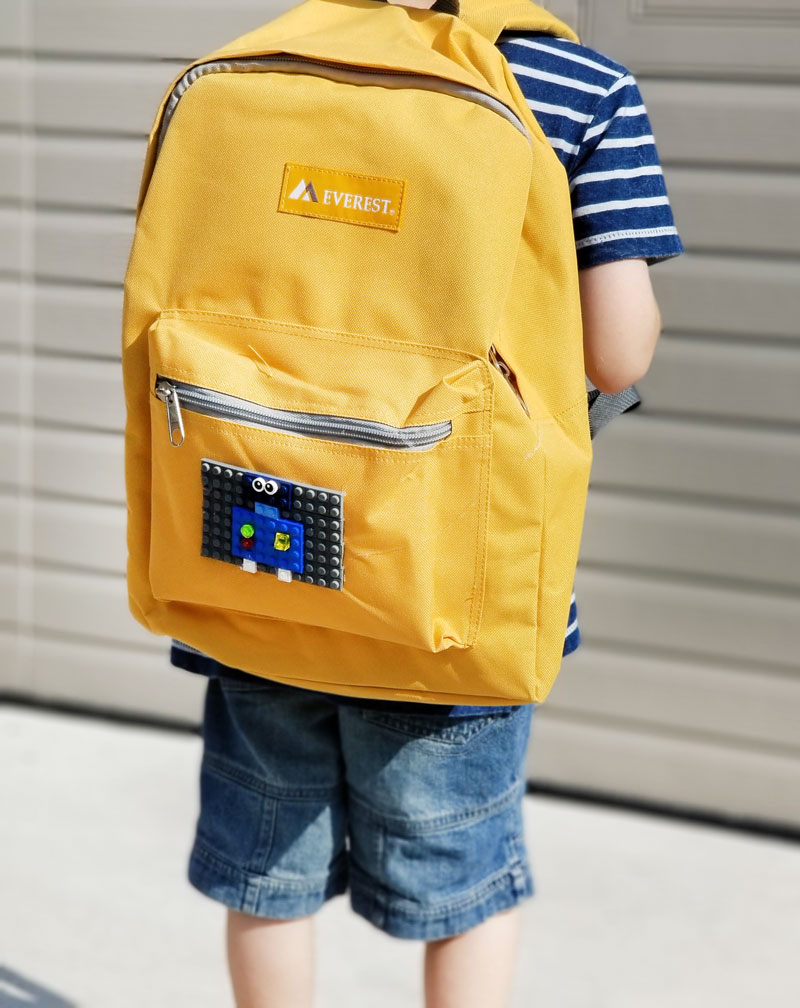 I glue the bricks on because they get abuse and I don't want to lose them, however you can leave it unglued and allow your child to customize his or her fashion in the morning to make it more fun. Just be prepared to lose some bricks that way!
What you need to make a LEGO backpack:
A plain or old/stained backpack – I purchased this one special for the project
Glue (see above)
LEGO bricks
How to make a LEGO backpack:
Watch the video below for a hands-on tutorial! Or scroll down for the step-by-step written instructions with photos.
1. Measure the width you want your LEGO portion to be. Smaller areas are easier to manage and to glue on.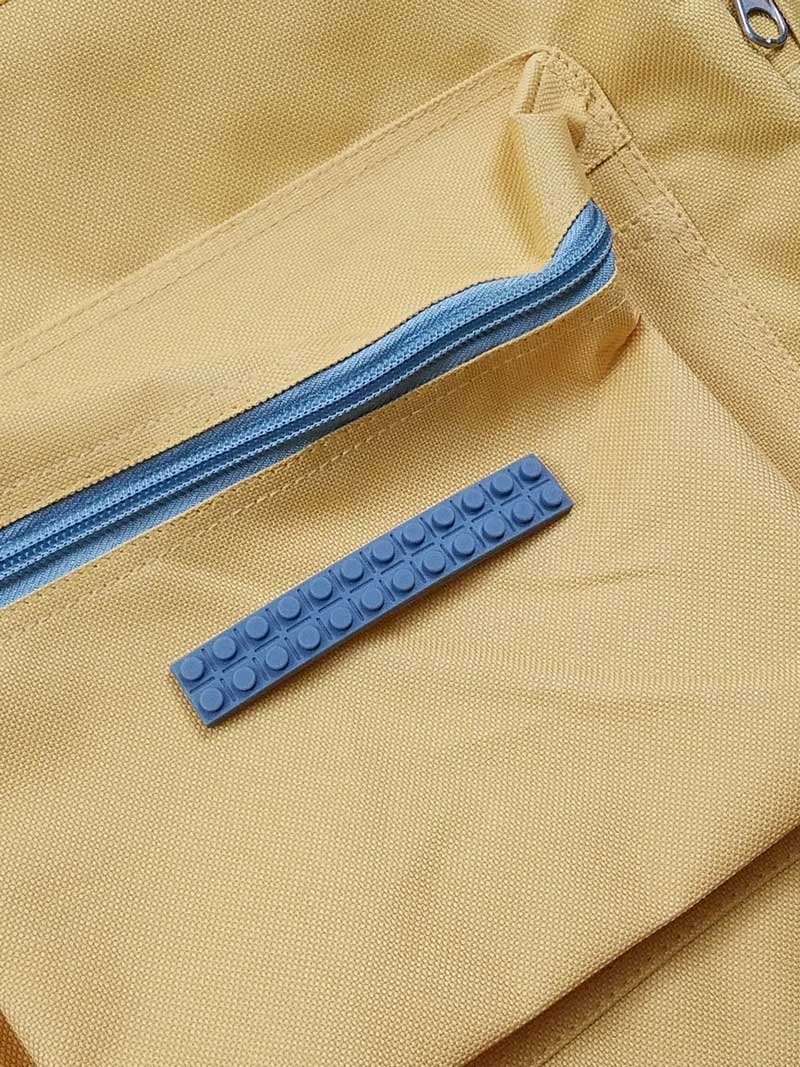 2. Line up however many rows of LEGO tape you want.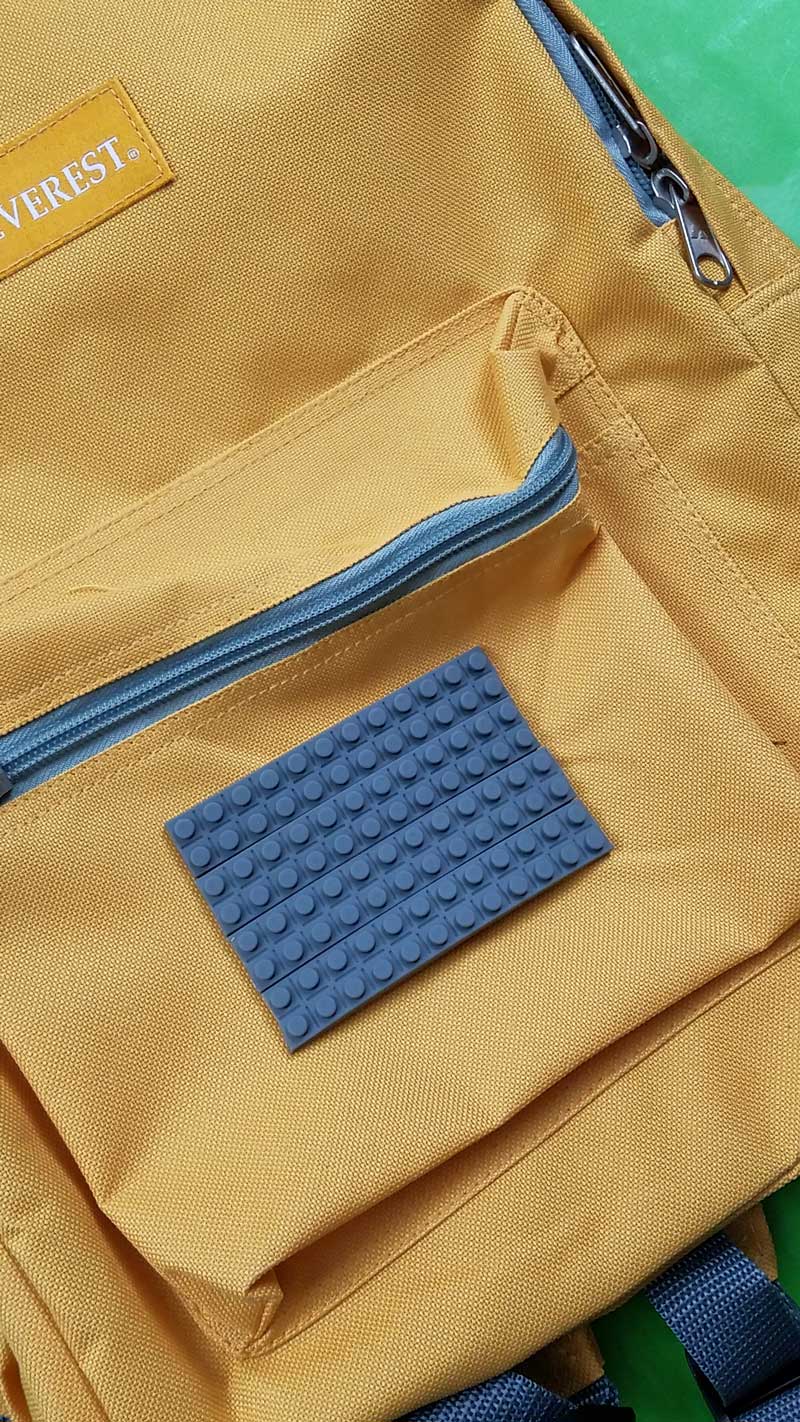 3. Peel off the backing of one piece at a time and stick it on.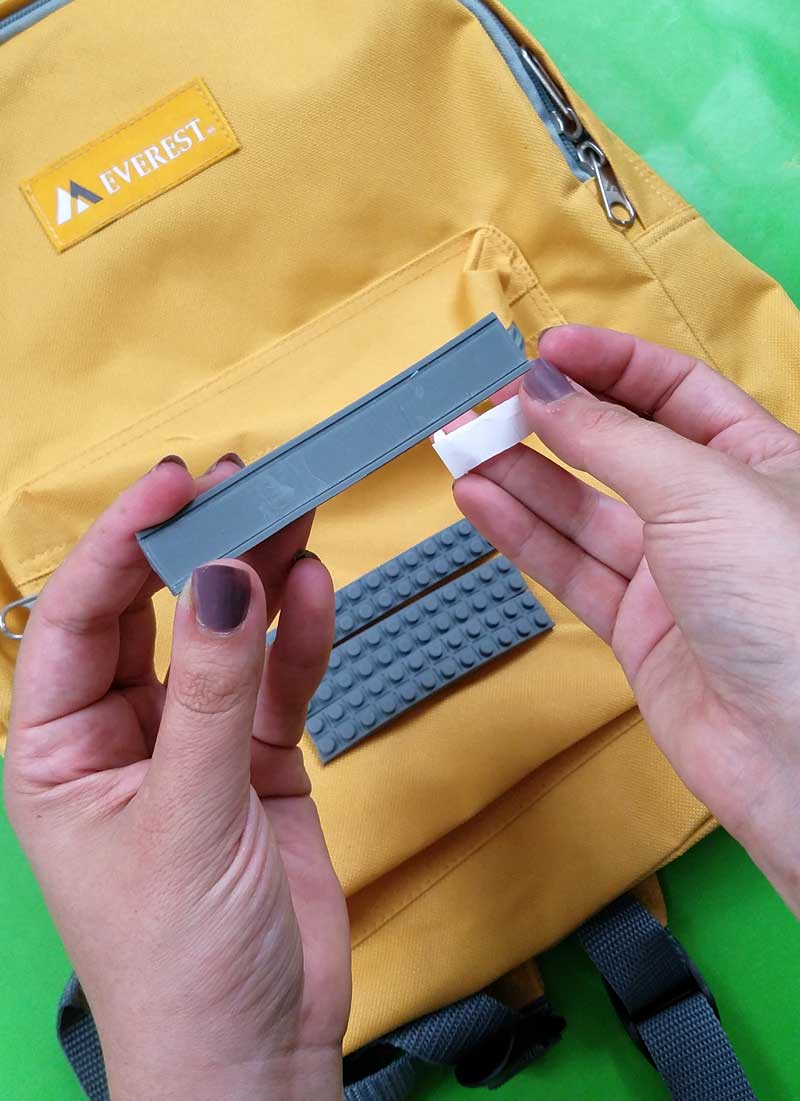 4. You'll probably want to reinforce the ends of the tape since it's meant to be removable. You may want to make it more permanent.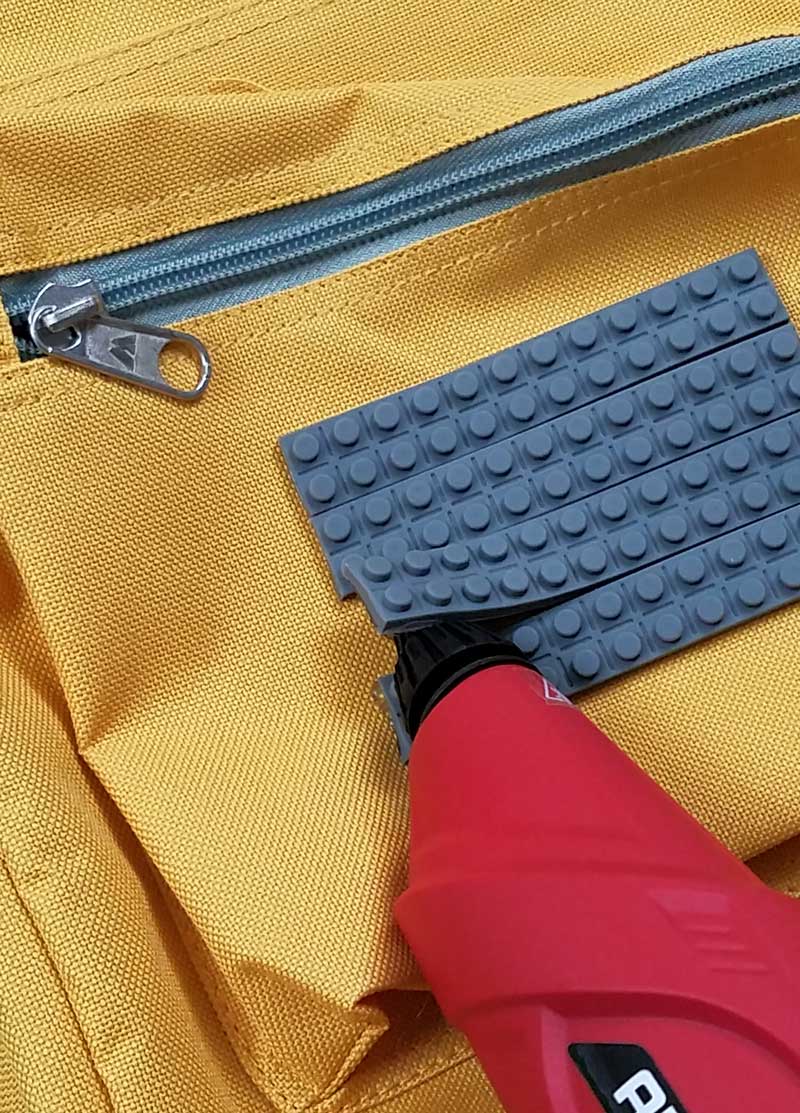 5. Either leave your LEGO backpack as is and allow your child to play with it. Or, create a design with the LEGO bricks that you already have.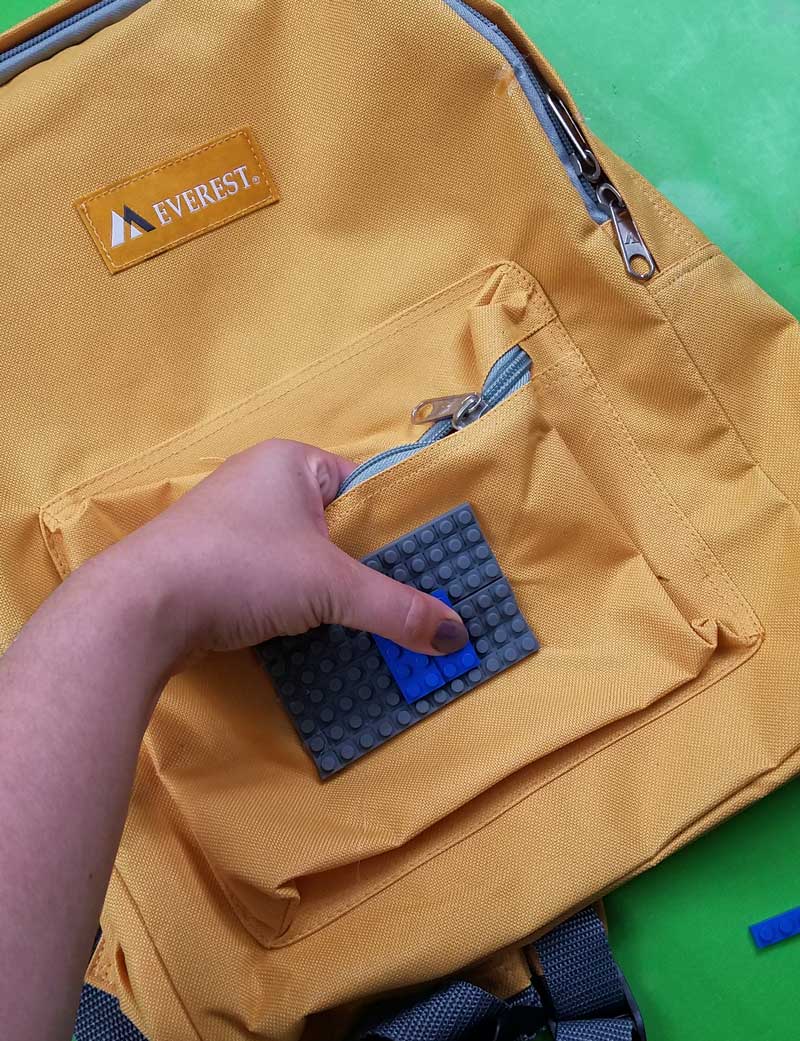 6. I changed things up a bit on this one and added two layers of LEGO for some added detail.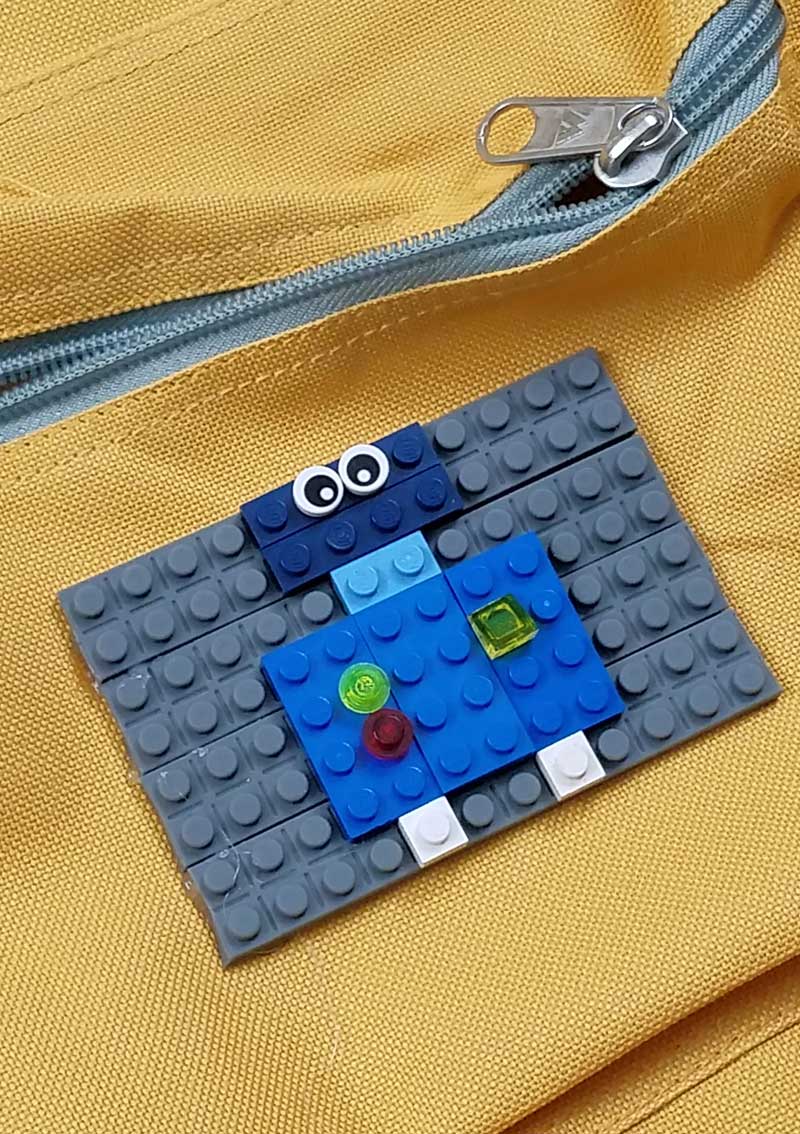 7. If you'd like to make it permanent, add a bit of glue in the center of the LEGO and stick it down. Smaller pieces will always hold better because of the movement of the fabric and silicon. I did not glue down the details (the eyes, etc.) since the brick base doesn't move.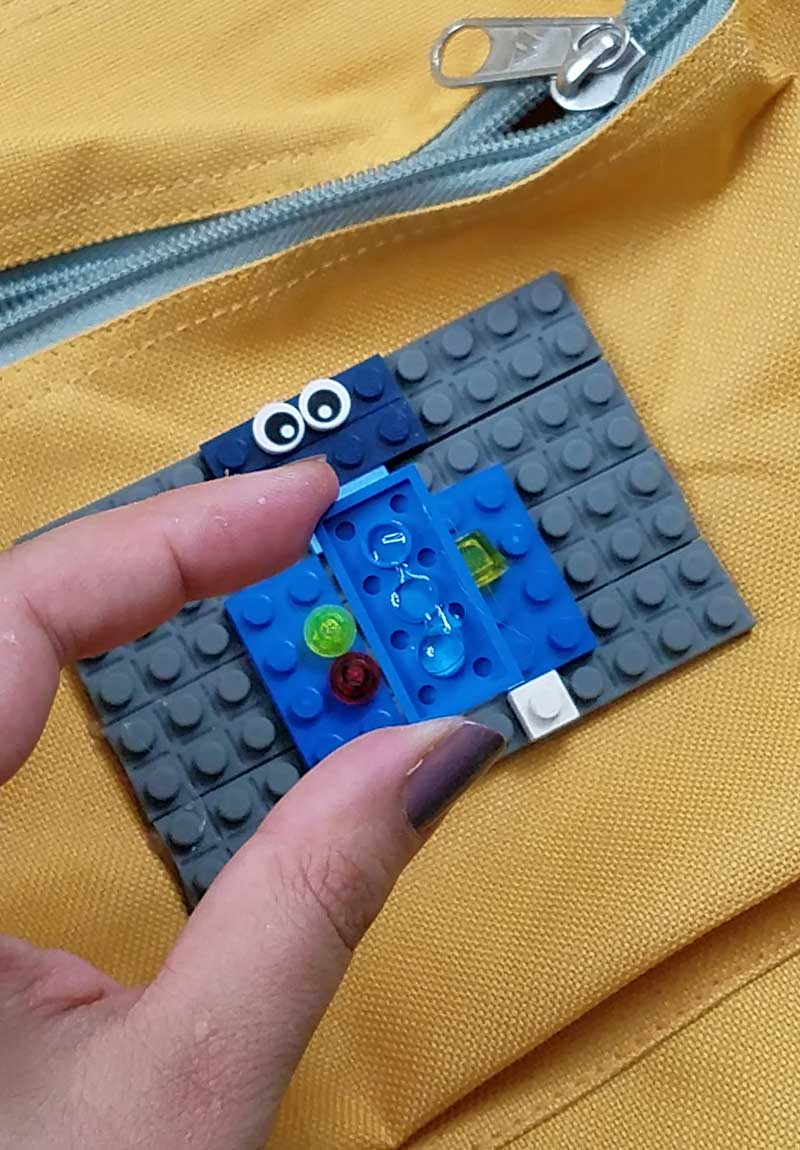 Your LEGO backpack is complete and ready for a lucky little kid to take to school!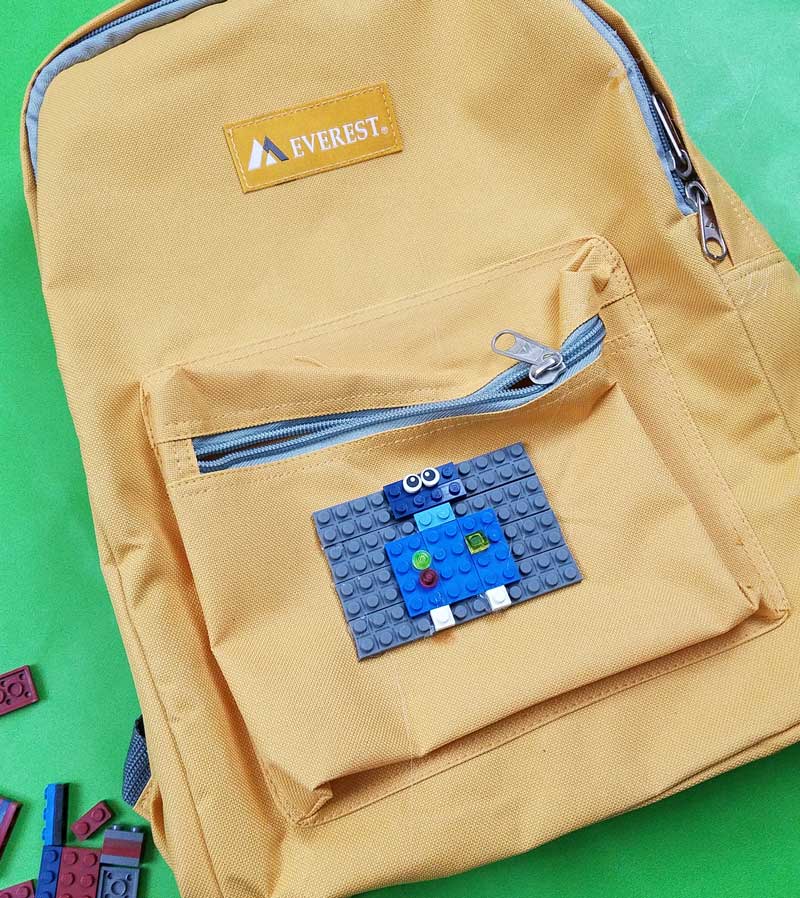 M can't wait for the new school year to start so that he can take his LEGO backpack to school!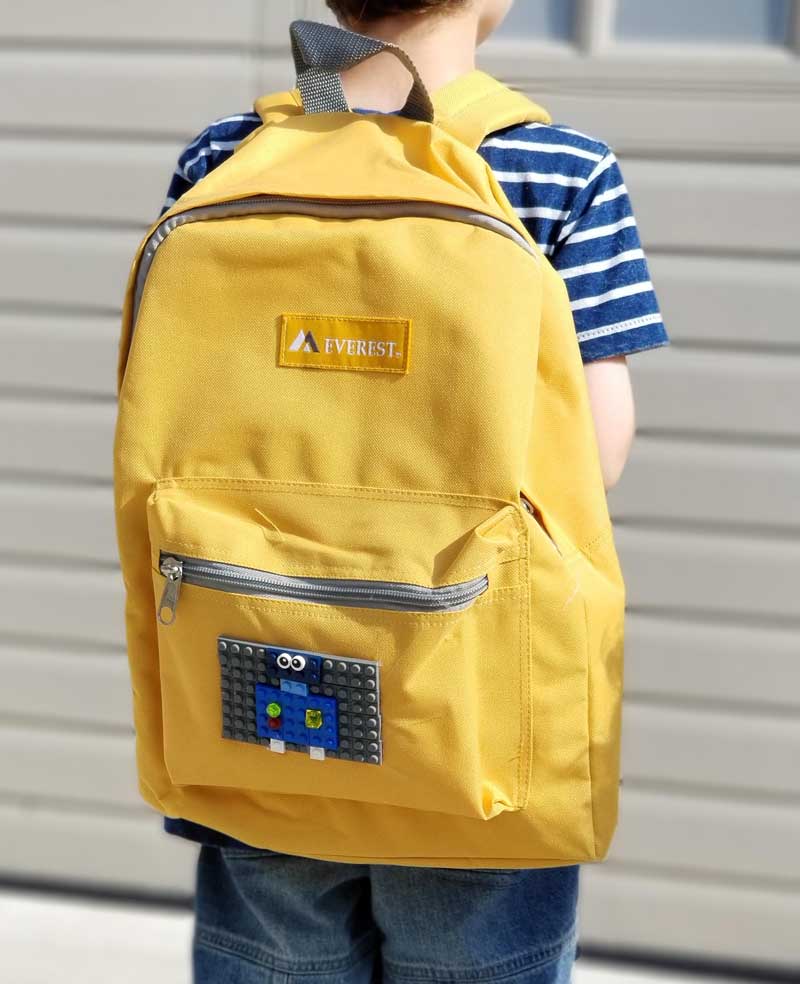 Which LEGO fan will you be making this LEGO backpack for? Comment below!
Love this LEGO backpack and want more like it? Check out the cool crafts below!