It's about time that I share with you a new and unique coloring book for grown-ups – the full coffee coloring book, loaded with 24+ diverse coffee-focused images for adults who like to color!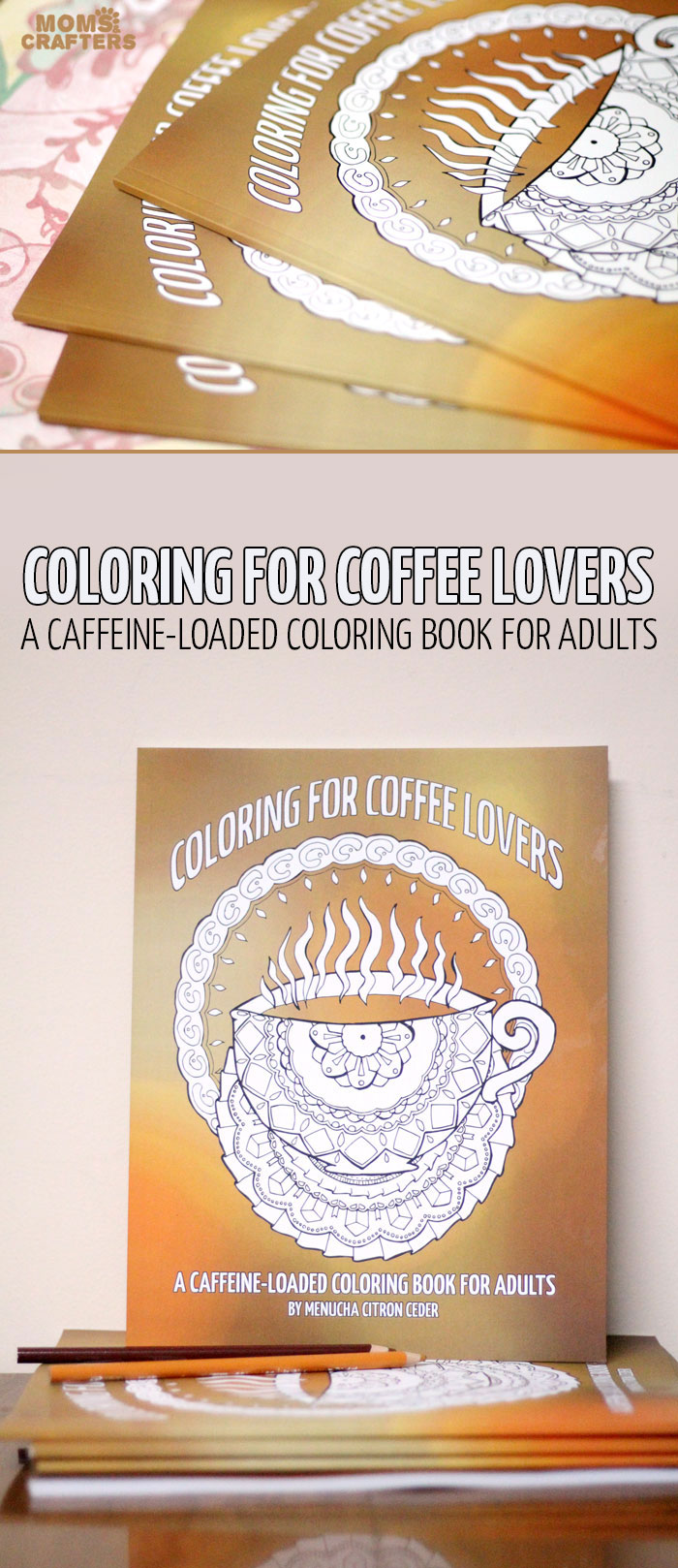 Coloring for Coffee Lovers: a caffeine-loaded coloring book for adults is my latest venture, and I am quite pleased with the results. In this post, I will provide you with a little more info, a sneak peek video and of course your buying options.
Disclosure: this post contains affiliate links.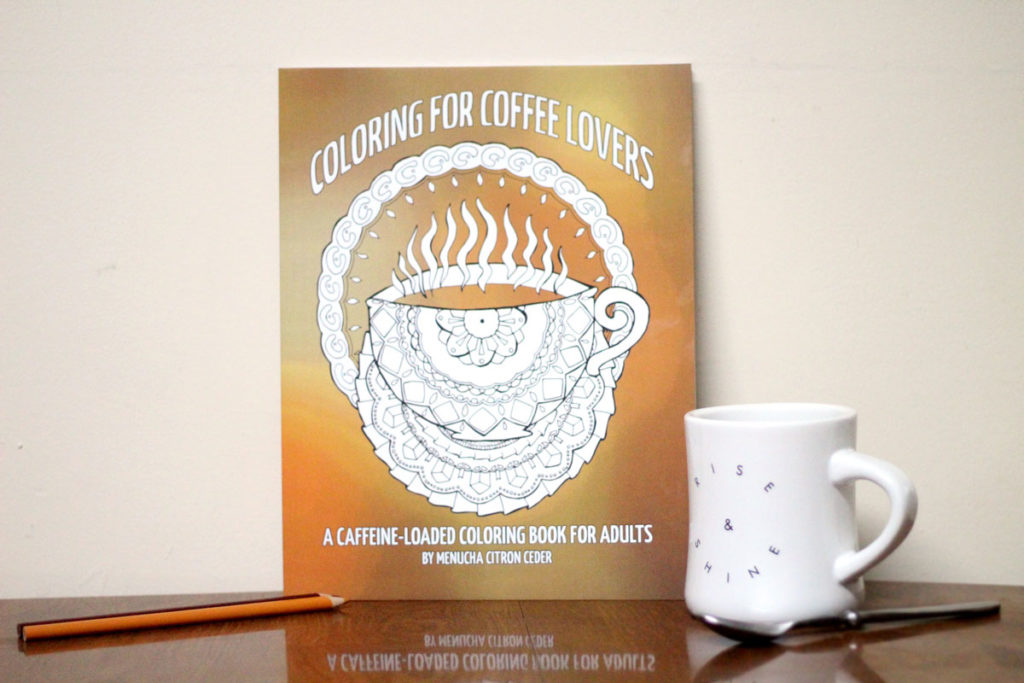 A while ago, I shared a couple of free coffee coloring pages for adults. It was my first time drawing any coloring pages, and it was a huge hit. It was downloaded over 6000 times! I was so happy that I was able to share the talent and joy, that I continued to draw. I joined the Coloring Tribe, and started offering monthly freebies.
Then the stories started piling in.
Someone who was quitting smoking and de-stressed by coloring.
Someone who had survived terror, was homebound, and the coloring kept her going.
Multiple moms like me who needed an outlet after a hectic day with the kids.
An organization group for teens-at-risk that used my coloring pages for their programs.
The stories are really countless. Behind every page downloaded, well over ten thousand total downloads between all the pages, there is a story. There is a person who is doing this for a reason. There is someone this is helping.
I know that I will NOT stop offering free coloring pages. They will keep coming. I also decided to take this a step further and offer even more – both as a means of motivating me to put things out there, and also as a means of supporting my growing family.
First, I published my color-in recipe journal. But I thought that since my coffee coloring pages have touched the most people, I might as well expand on that. And so I drew over 20 new images and combined them into a brand new coffee coloring book!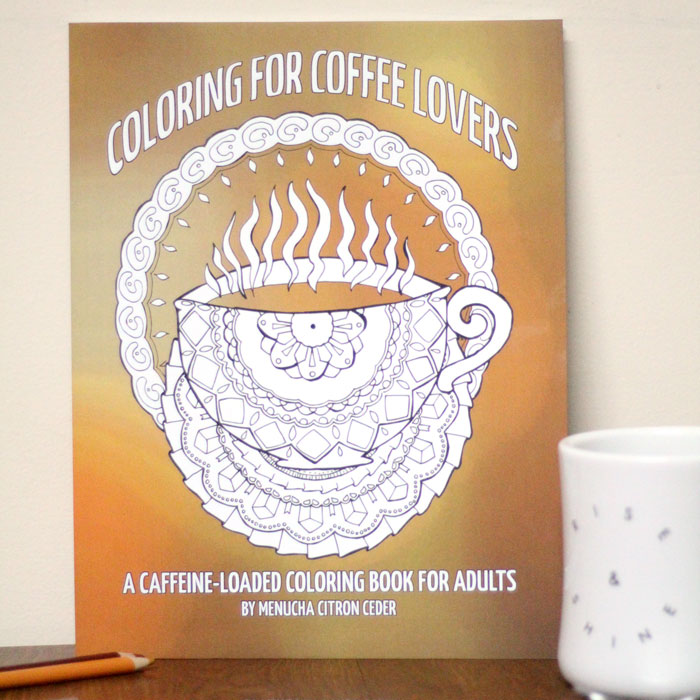 About the coffee coloring book:
The best way to describe Coloring for Coffee Lovers is to show you the inside.
As you can see, the pages are very diverse. They are hand-drawn by me, and vectorized for sharpness. You have 24 unique pages, plus an intro page. I also made a bonus page, some coffee date invites using artwork from the book. You can color them and use them to invite your friends over for a cuppa. (Thanks to my friend Alyssa of Arts & Crackers for that).
You can see more videos and images on my Amazon author page.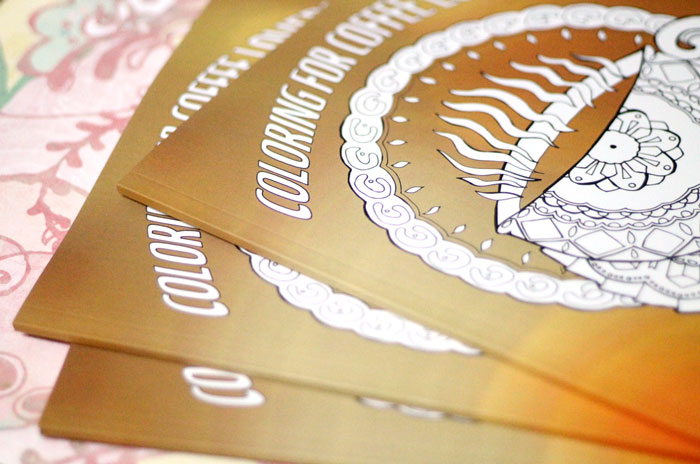 Where to purchase the coffee coloring book:
You have 4 choices–
Learn more about the printable DIGITAL PDF VERSION of Coloring for Coffee Lovers here.