What's better than a top-quality coloring book for adults? A top quality coloring book that features… coffee! These 25 unique coffee coloring pages for adults are now available as a PDF ebook so that you can print the pages as you need them! And in this post, you will find a thumbnail preview of all the pages…
Disclosure: this post contains affiliate links.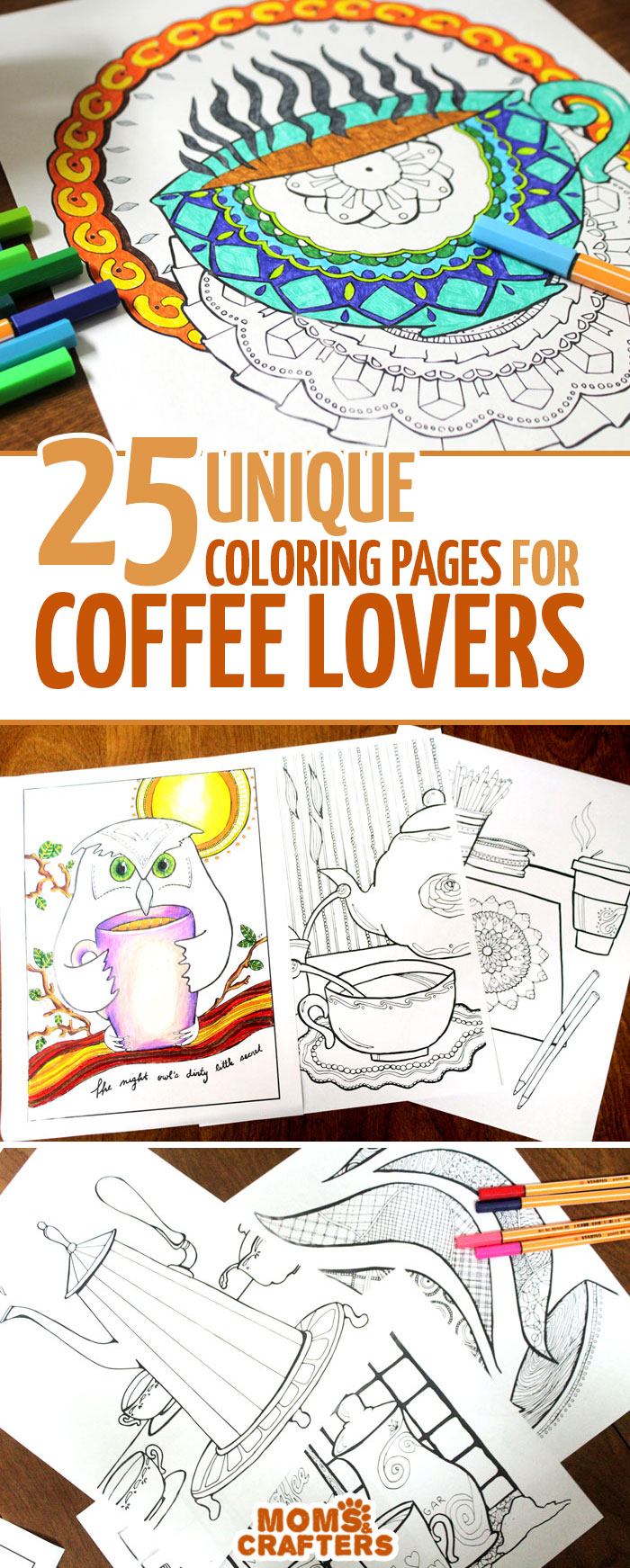 Recently I realized that ever since I started drawing adult coloring pages, I had drawn TEN coffee themed ones! I decided to add fifteen more and publish a full coffee coloring book. Due to the popularity of digital coloring pages (it's a great way to save money on coloring pages, plus you can print extras in case you make a mistake) I decided to offer digital options as well.
The value of this book is amazing: for a little more than double the price I normally charge for a packet of 5 (which is already below market value) you get 25 – 5x the amount! That means that even if you have some of the previously published pages, you still get 15 (3 packets worth) that haven't been published elsewhere.
So What do you get in these coffee coloring pages for adults?
Here's a preview of all the pages: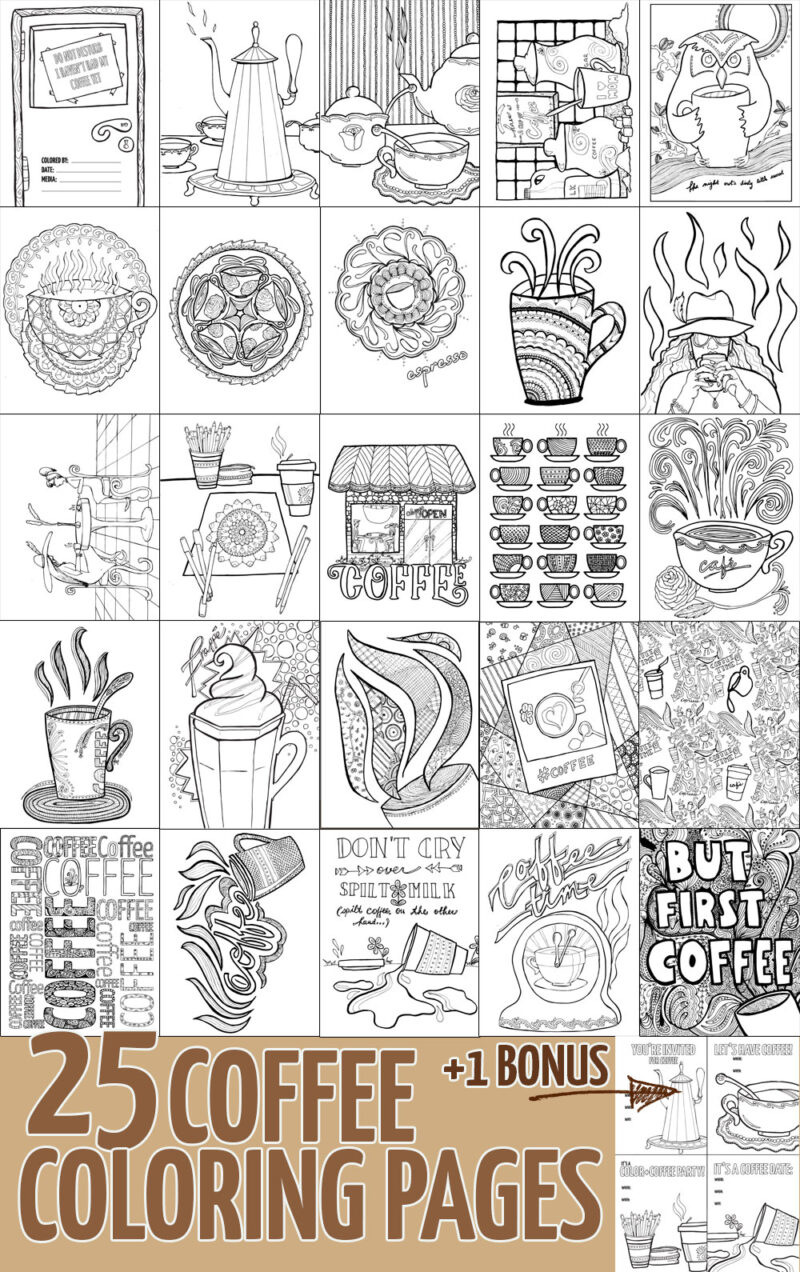 Cool mugs
Elaborate doodles
Simple and complex pages
Lots of steam
A touch of vintage
Coffeescapes (coffee-themed still life)
Interaction and people
real-life scenes
Fun coffee typography
And even an owl.
You also get a bonus page with four styles of coffee date invites you can color in, using artwork from the book. It's coffee heaven.
Where to buy these coffee coloring pages for adults:
You can get the printable (PDF) version on Etsy or Gumroad. Or, if you want to give this as a gift for the coffee lover in your life, get the print version here or here.
Image gallery of the coffee coloring pages for adults:
Here are some images, colored and uncolored of the coffee coloring pages for adults. Please note: these were printed on my personal printer and reflect the digital version, not the print. Package does not include coloring implements. I hope to add videos to this eventually…!
Anyway, I hope all you coffee lovers enjoy this! All the work above was colored by me, but if you want your work featured (with credit of course) just email me.