Great craft ideas for teens can be hard to find, but don't worry – I'm on it! Here are some of my favorite summer crafts for teens and tweens, for some productive fun during the "off" months. Disclosure, this post contains affiliate links.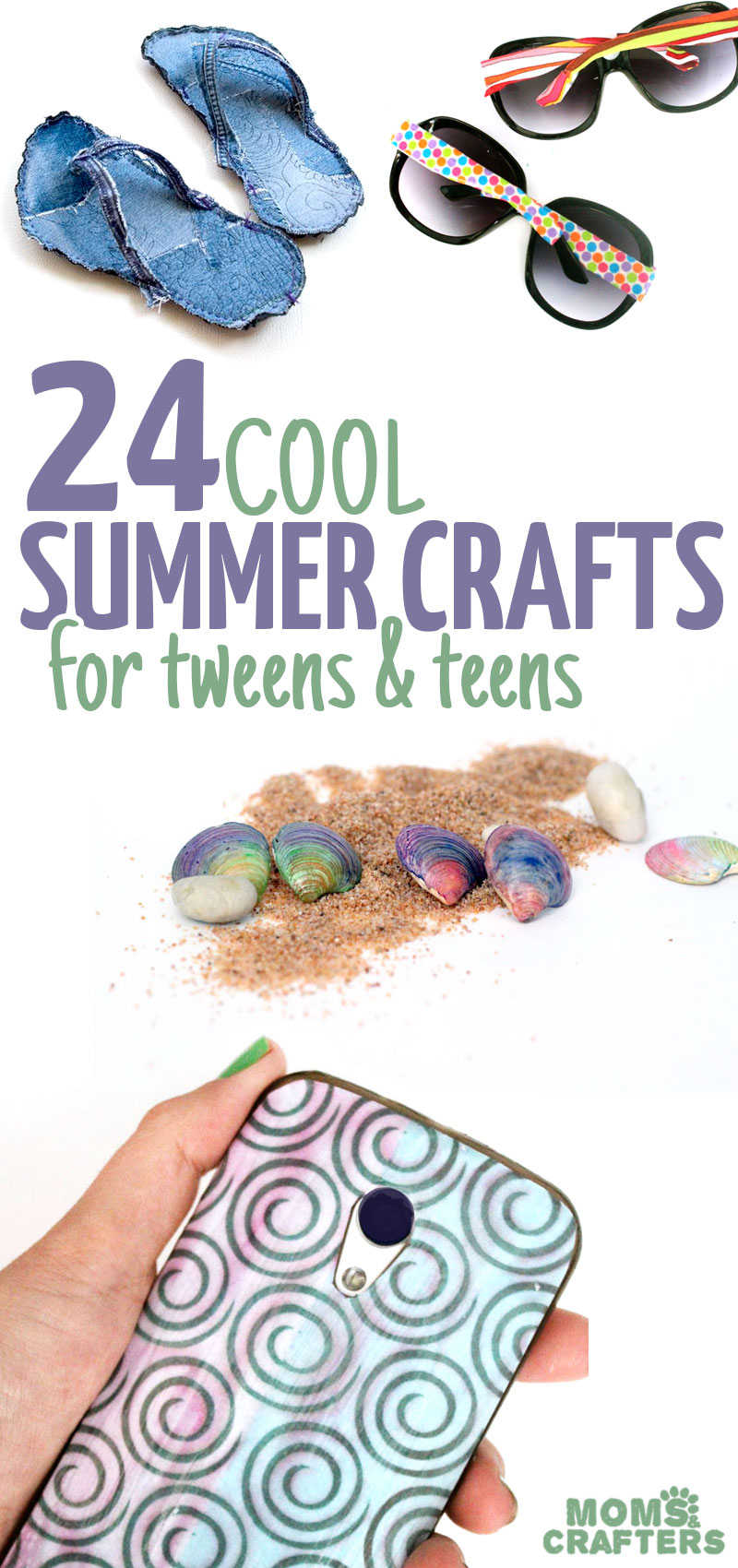 From shades and flip flops, to denim and tees, summer is a great time for the teen years. Here are some of the best ideas I've found. Be sure to visit each one, leave a comment, and let them know you love it!
5 Sunglasses Crafts for Teens:
Decorate plain sunglasses to turn them into something new, unique, and awesome!
1. Wrap up some plain Jane shades using this easy tutorial from Little Bits of Delight: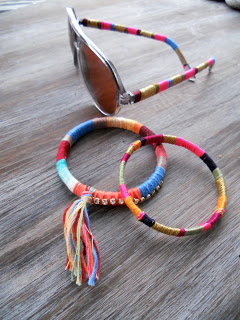 2. Want a quicker fix? This one can be removed and redone when your mood changes!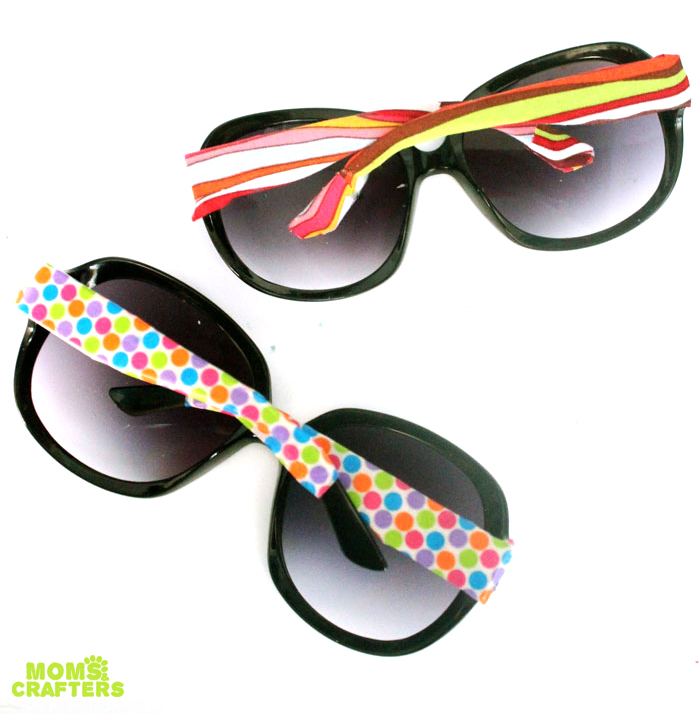 3. Or try this deliciously adorable pair from Studio DIY!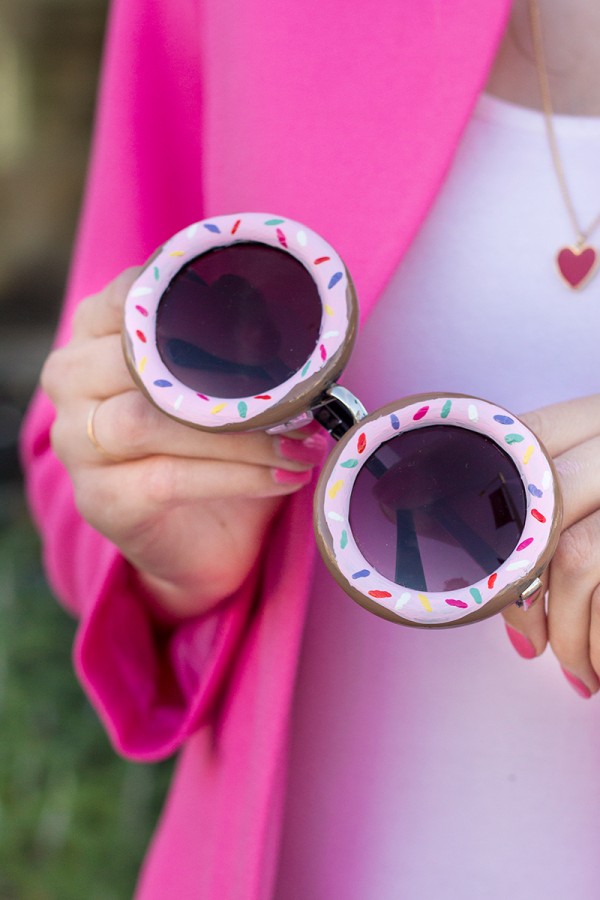 4. These runway-ready embellished sunglasses from Cupcakes and Cashmere are easy too: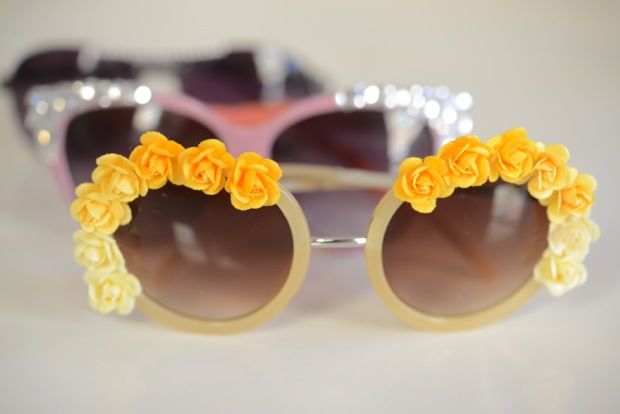 5. Or, go all-out and wear them as your jewelry too! These mini sunglasses charms are so cute and surprisingly easy to make: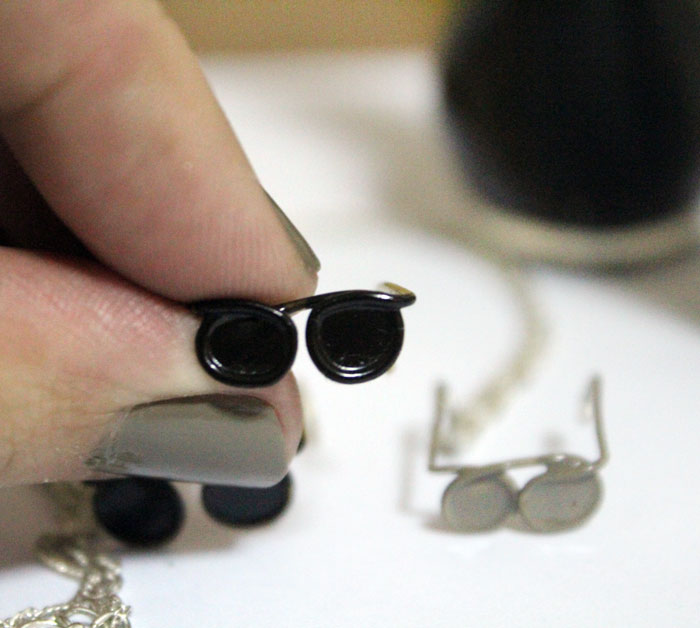 4 Flip Flops and Sneakers Crafts:
1. Decorate a plain pair of sneakers and make them totally cool with an easy craft from The Mad House. There's a bonus tutorial too for ombre shoe laces!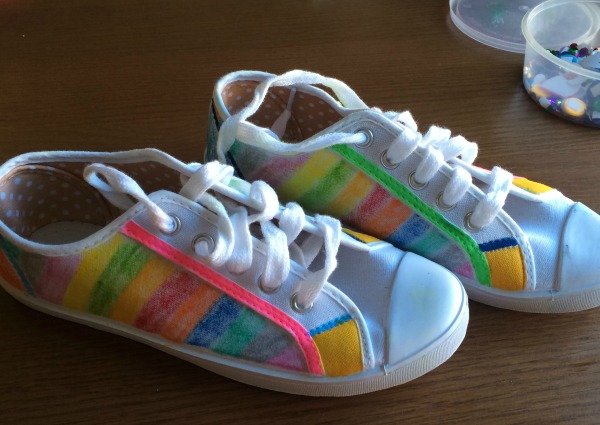 2. Here's a slightly more advanced craft from Instructables for some crazy cool jeans flip flops!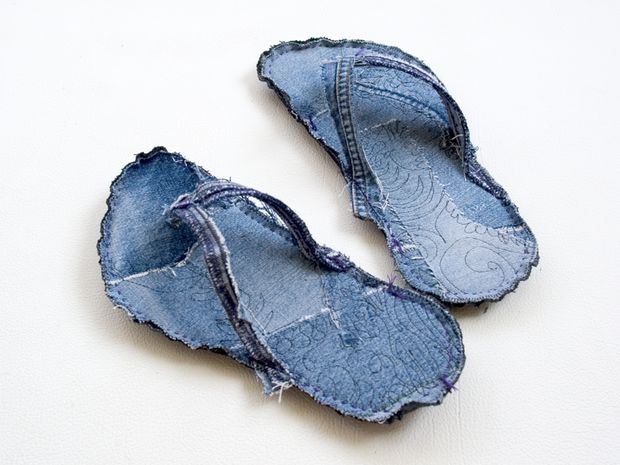 3. I can think of so many possibilities for this open ended tutorial on how to dip dye sneakers from Momtastic: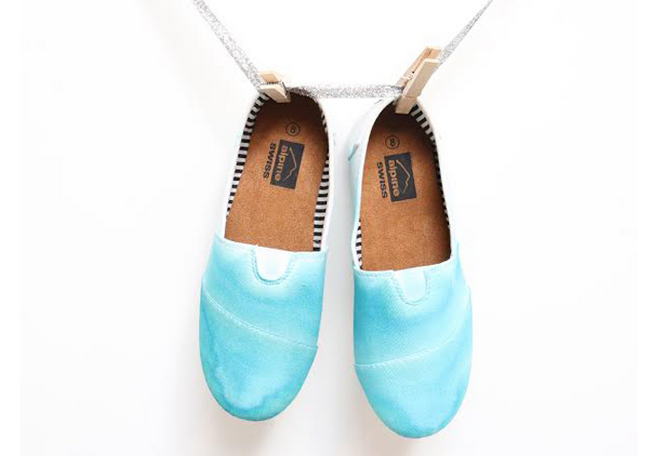 4. There are so many ideas for flip flops, that I really couldn't do justice to the topic. I chose my favorite and included that, (it should be its own list…) but if you want more inspiration, scour Pinterest. But, to finish off, here are some mini flip flops from Kids Activities Blog: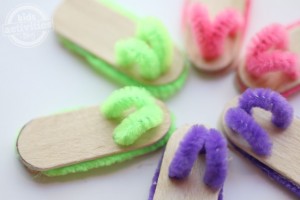 5 T-shirt and Denim Crafts:
1. Make a glam lace inset on a pair of denim shorts using this tutorial by The Fashion Citizen: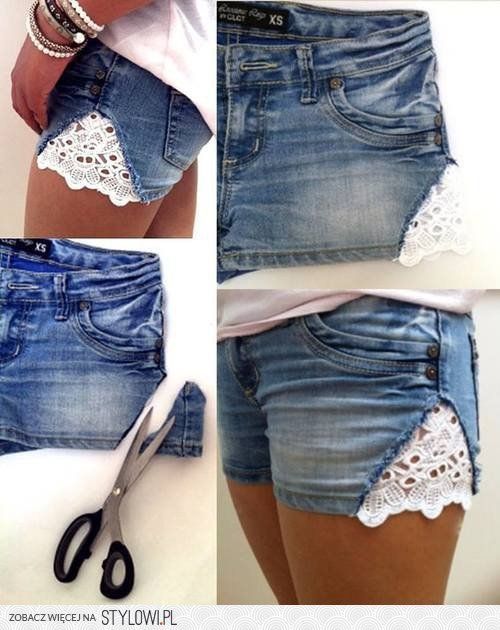 2. This fun braided t-shirt keychain by Crafts By Amanda is so simple but so chic!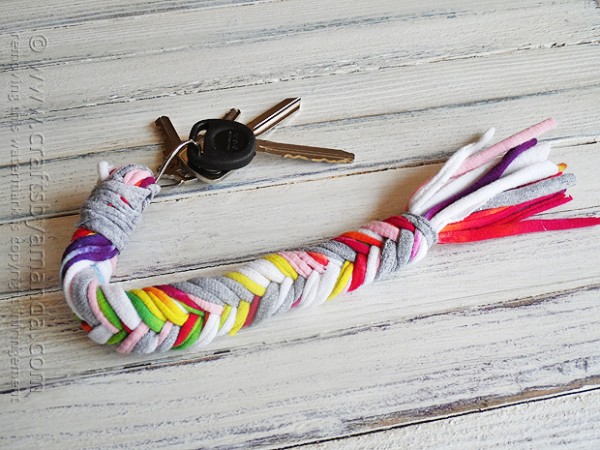 3. Or turn your t-shirt into an infinity scarf that works in warmer weather too, with a 15 minute craft by The Thinking Closet: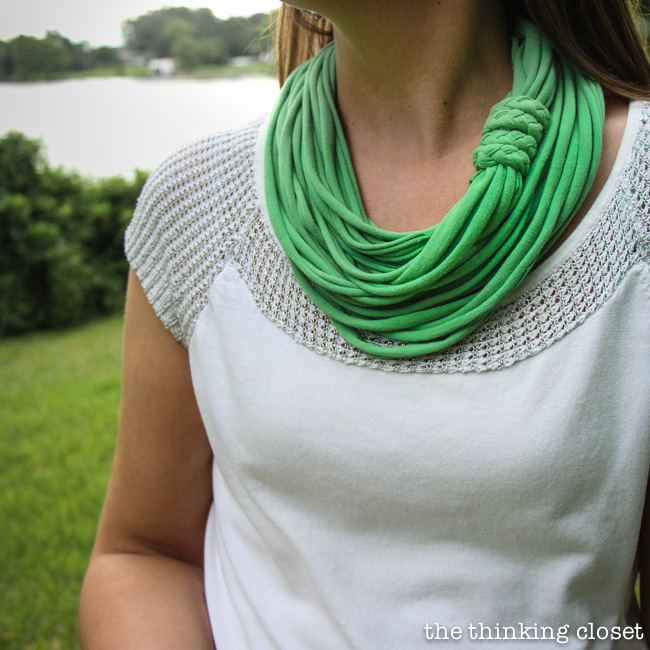 4. If your teen can get a hold of some outgrown bib overalls, this upcycled handbag from Reuse Grow Enjoy is a must-try!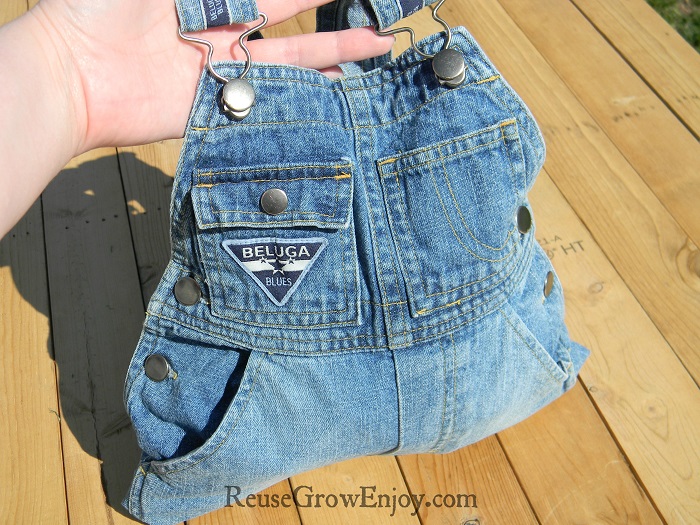 5. Paint some plain tees in 80's styles with a fun and easy craft from Organized 31
5 Friendship and Memories Crafts:
1. These fun friendship pins from Kitchen Counter Chronicle are easy and a great camp craft too!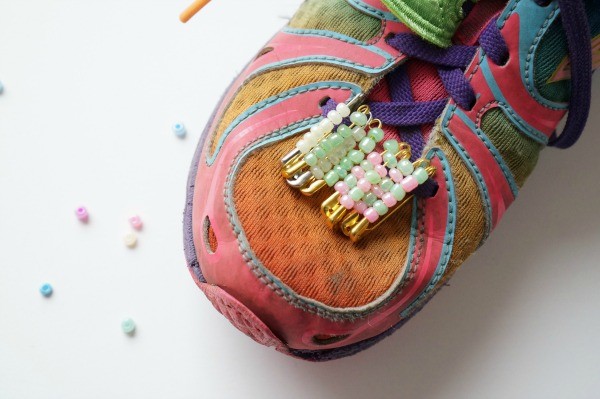 2. Or, try some good old friendship bracelets, but with a little twist, courtesy of Quirky Inspired: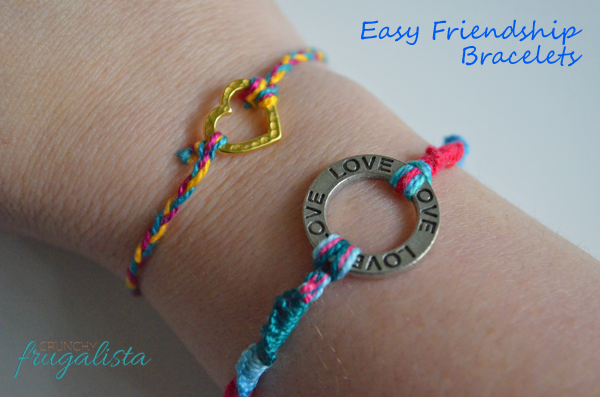 3. Preserve some summer memories with these photo magnets by Mod Podge Rocks:
4. Pencil toppers by DIY Candy make another amazing friendship memory.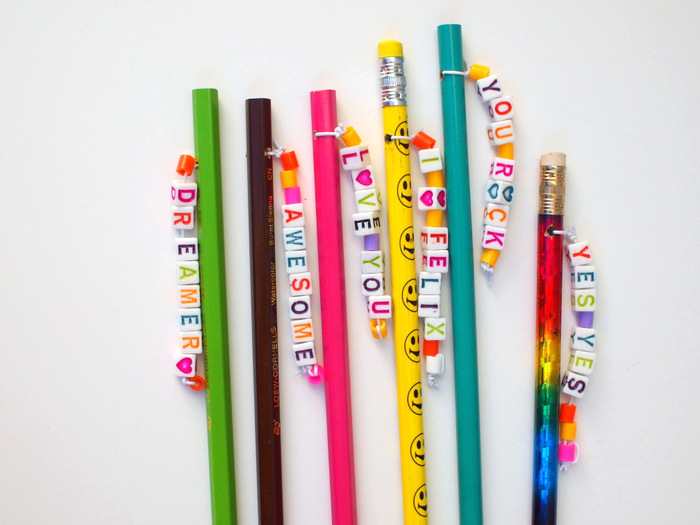 5. If you have a teen who loves saving (hoarding?) shopping bags from favorite places to shop, especially when that shopping happened on your travels, this teen decor from Carolyn's Homework is a PERECT solution!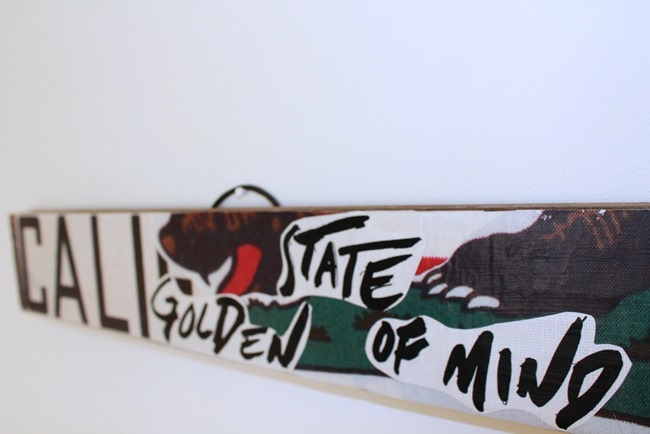 6 More Cool Summer Crafts for Teens:
1. Get your tween outdoors with a scooter makeover by One Creative Mommy: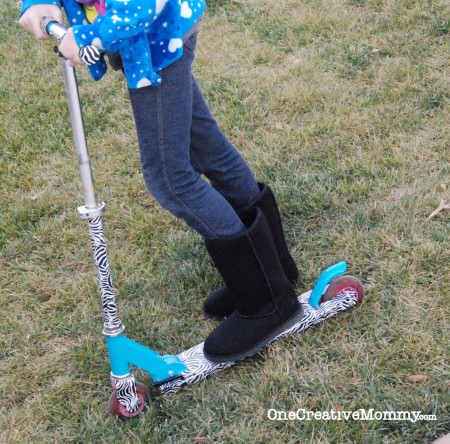 2. Make a beautiful memory of that trip to the beach with these seashell earrings! It's simple and inexpensive enough to make some for everyone.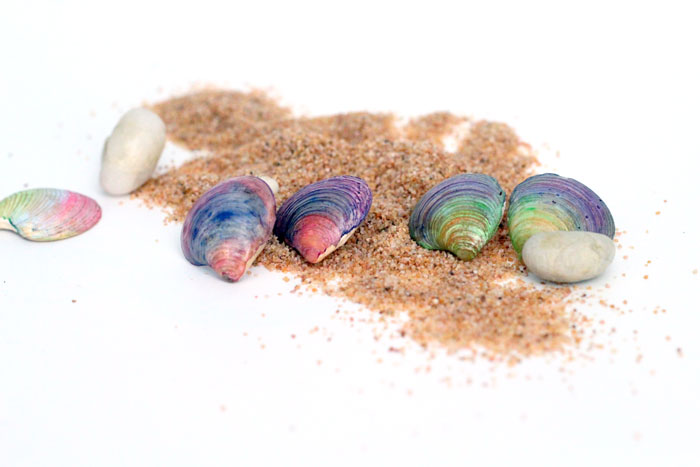 3. Or, try taking pony beads to the next level with this breezy jewelry from The Life of Jennifer Dawn: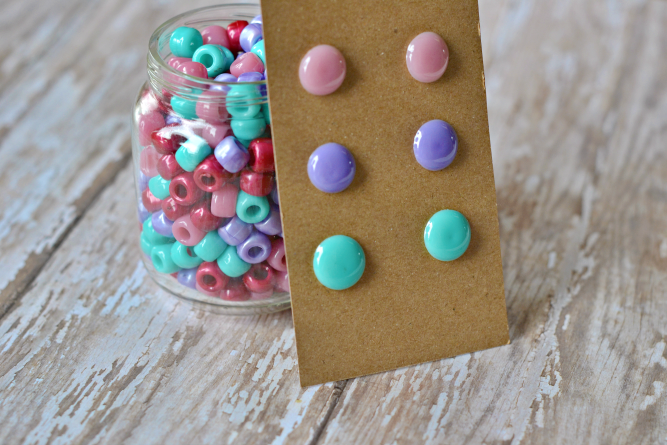 4. Bring out the geeky side with a superhero trash can by Just 2 Sisters – (perfect for camp)!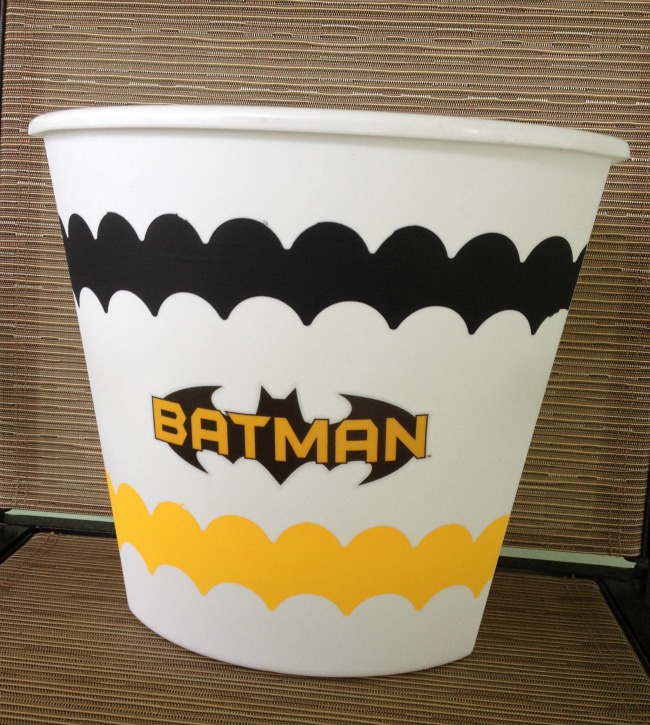 5. These cool decorated bottles by Embracing Creativity are a perfect teen craft that can be made at any time of year but are great for busting summer boredom:
6. And finally, summertime is a perfect time for updating a boring cell phone case!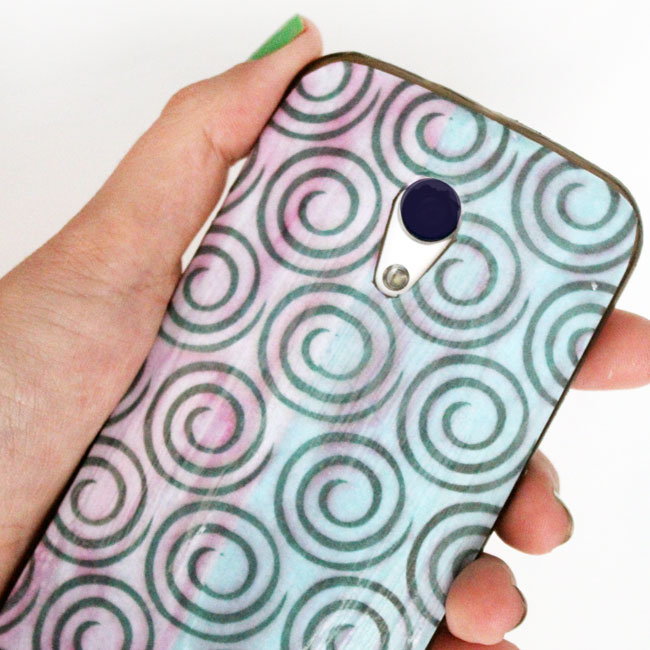 Tip: try coloring! These fun ocean coloring pages for adults are an amazing, inexpensive summer camp craft for teens – they can get really involved!
What ideas do you have for summer crafts for teens? Which of these do you plan to try?
Copyright: photos are courtesy of the respective owners of each tutorial.