DIY Leather Chain Bracelet:
Don't you just love the look on the recipient's face when you tell them the gift you've just given is something you've made? This DIY bracelet is created for that effect. You can turn it into a necklace by making it longer, hang charms, or just leave it as is.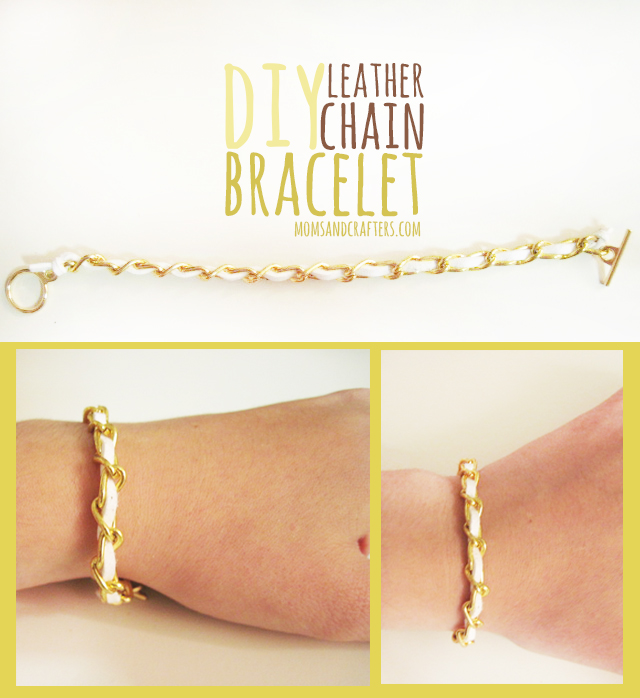 Disclosure: this post contains affiliate links
I love this bracelet for the timeless classic that it is. I've done it in silver chain with black suede, with leopard print cord, with organza ribbon – you name it! The gold on white preserves a bit of the freshness of summer, while bringing in the golden hues of autumn.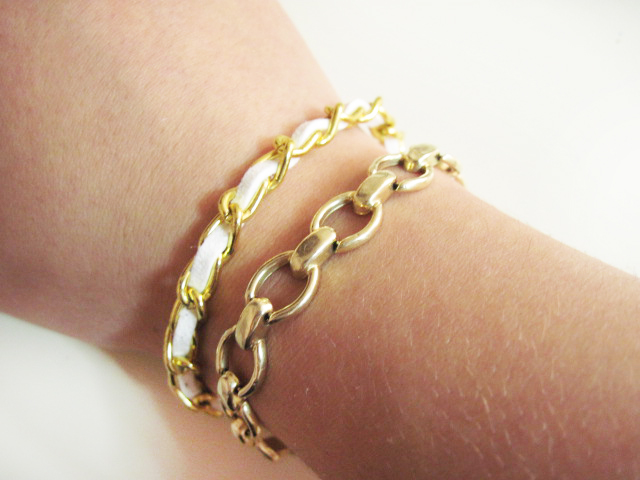 You can wear it alone, stack it, or pair with a delicate ring. This bracelet is so versatile – completing both an evening dress and a pair of jeans, making it an ideal gift for anyone. Measurements below are approximate and will depend on your wrist size.
What you need for this DIY Leather Chain Bracelet: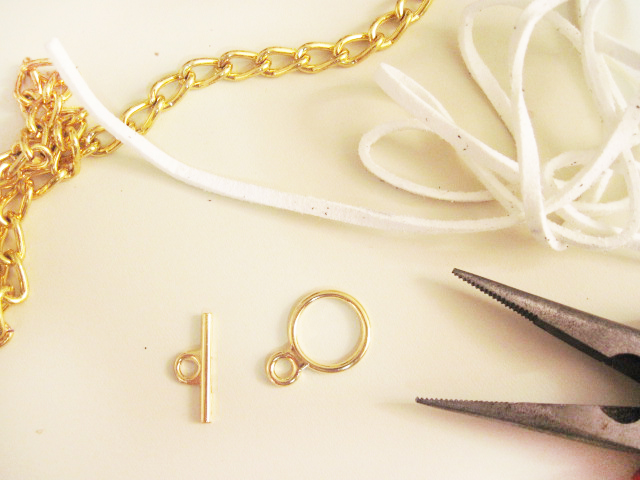 What to do:
Measure chain to the size you want it, keeping in mind that the clasp will add some length. See how to accurately measure your bracelet size here.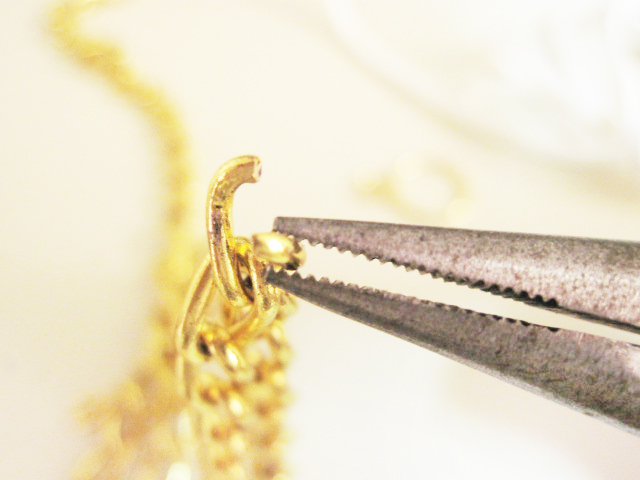 Using two pliers, pry apart the end link of the chain on one side. attach one end of the clasp and put back together.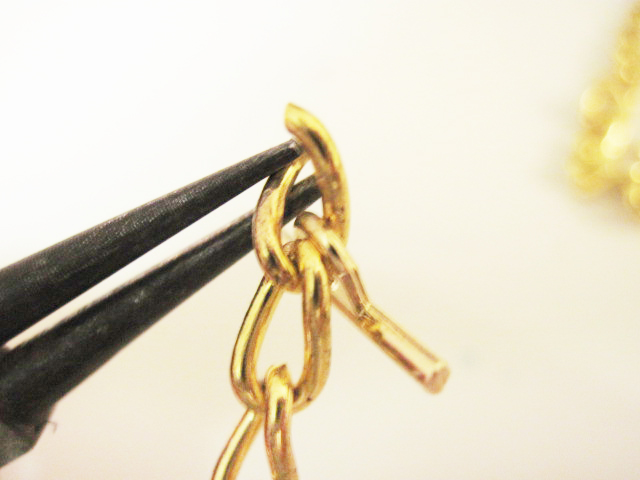 Attach the other side of the clasp to the other end.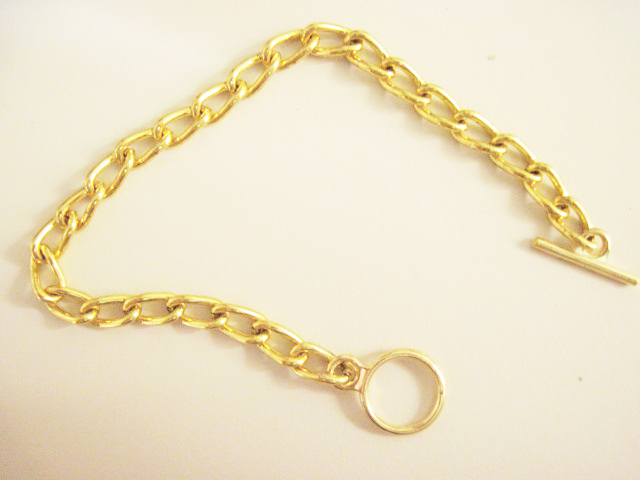 Insert one end of the cord into the last link and make a knot.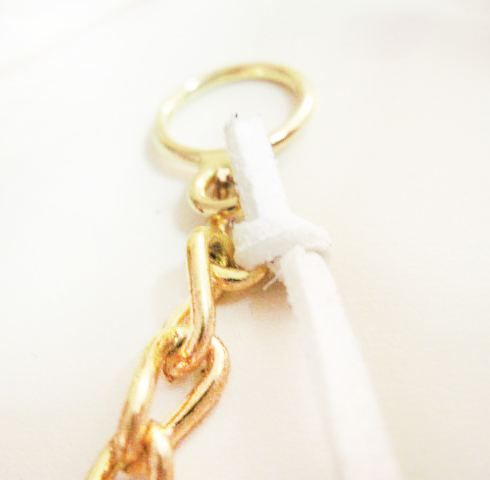 Weave in and out of chain links, holding the cord flat so it doesn't twist inside the chain. Continue for the length of the bracelet.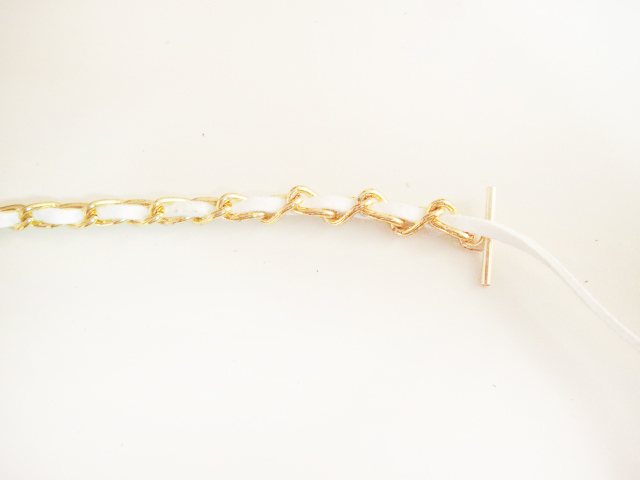 Knot the other end around the last link, pulling tight. Be sure that you don't allow the chain to fold – the leather should be moving, not the chain.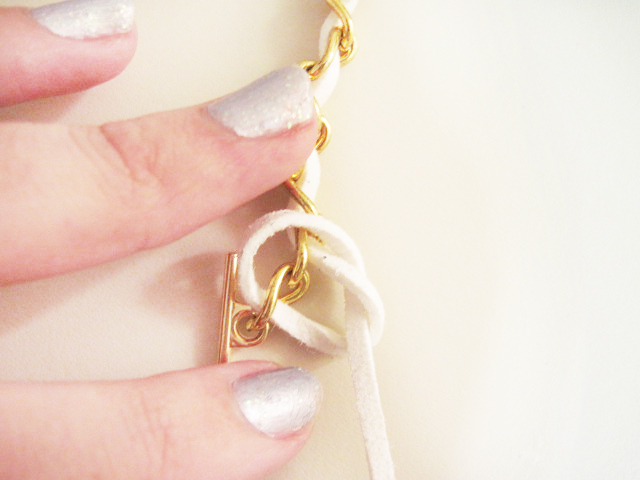 Optional: insert a dot of glue into the center of the knot to secure.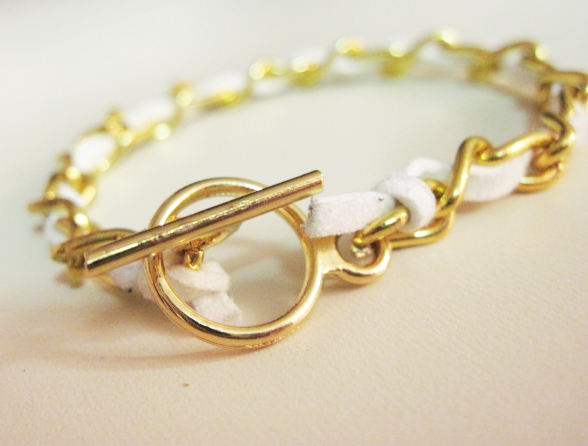 Pin this leather chain bracelet by hovering over the photo below so your friends can enjoy it too!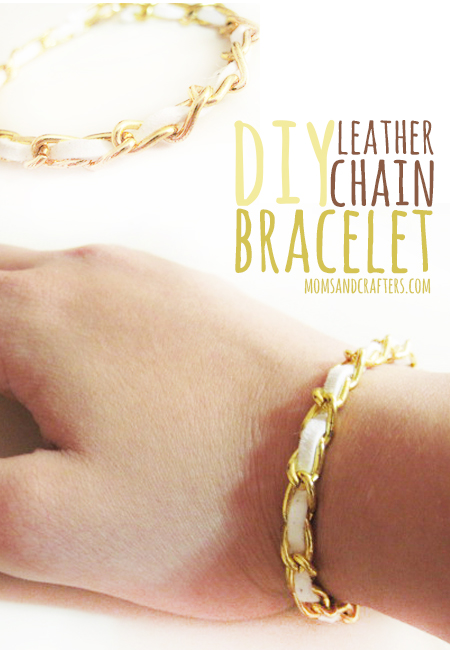 Don't forget to like my page (below) so you get updates on new tutorials, daily DIY posts from other great blogs, awesome giveaways, and more…
Use allowed: You may make this as a gift or for personal use, but if you want to sell it you may not copy exactly – you must change it up. (You can use the technique, not the design). Enjoy!