This is a sponsored post written by me on behalf of Cricut. All opinions are 100% mine.

Learn how easy Cricut Joy card making can be while making cards to thank those on the front line caring for our sick. This post is sponsored by Cricut and contains affiliate links.
---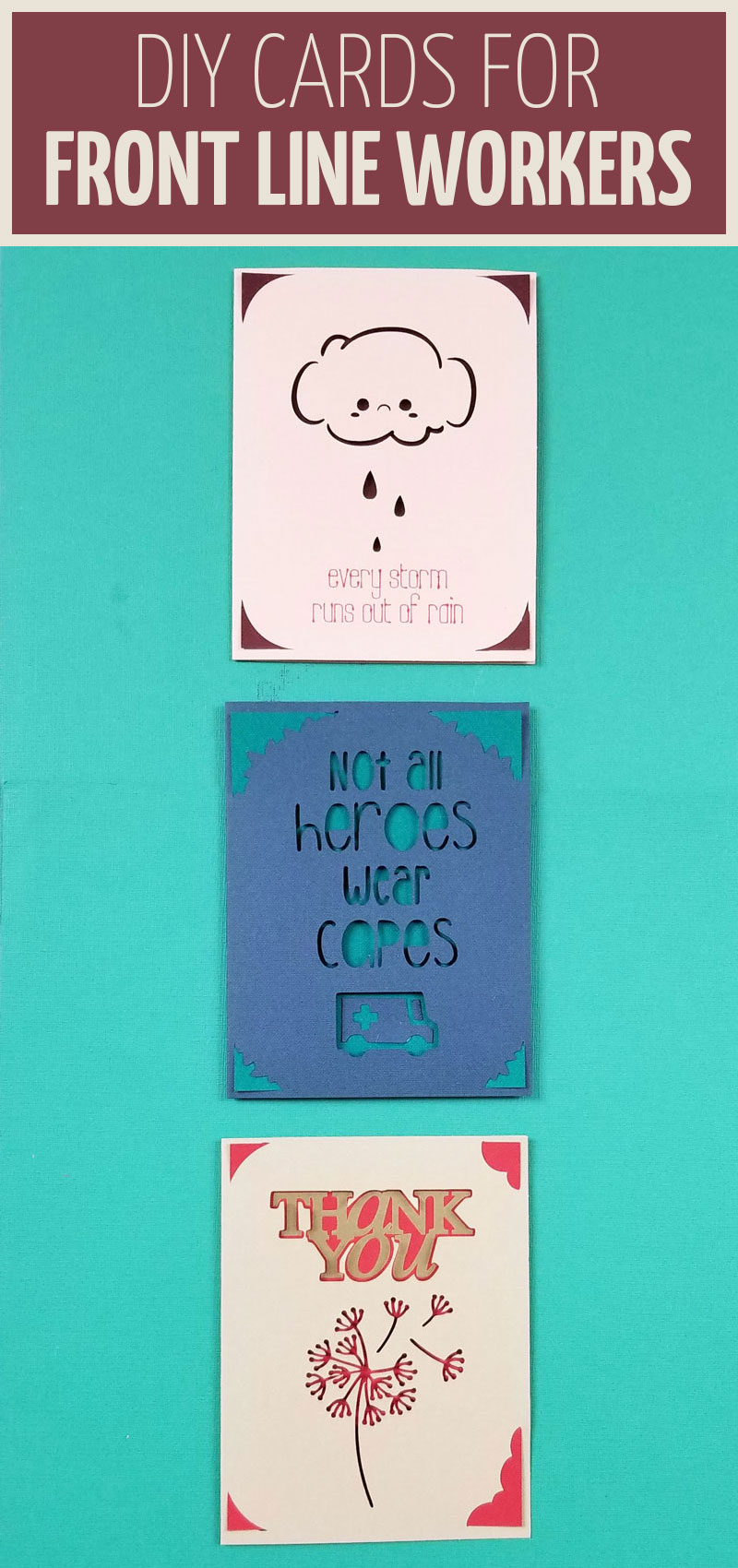 As we isolate ourselves with household members only, to keep ourselves and others safe, there are some people who don't have this luxury.
Not only can they not isolate themselves, but they also put themselves directly in the firing line. These are the doctors and nurses, the paramedics and EMTs, and anyone else helping to care for us during this crazy time.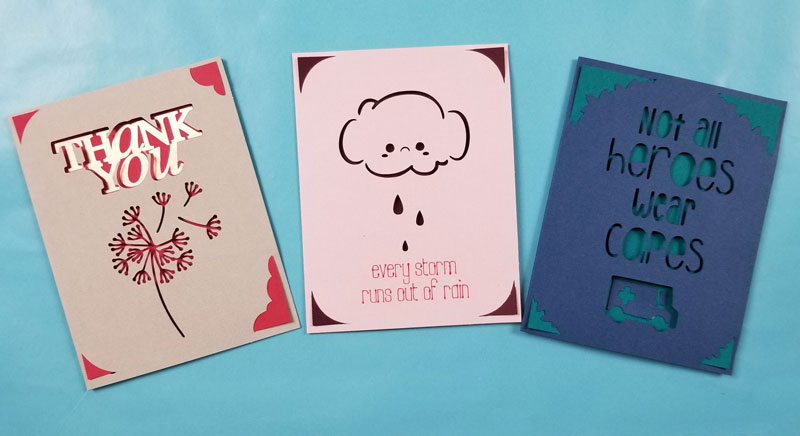 This lesson hit hard when the local volunteer EMS organization lost a long-time member who was infected while helping others.
I am so excited to partner with Cricut to say thanks to these frontline workers and possibly give them a little boost. It's easy to send a little joy to someone who can use it and I got the kids involved in this lesson of gratitude.
We made three cards using the Cricut Joy and their easy-to-use insert card kits and card mat. The boys helped me design these cards and even helped a little with the assembly. You can get creative with these, or keep them simple, use their designs or create your own. We did a little mix of both.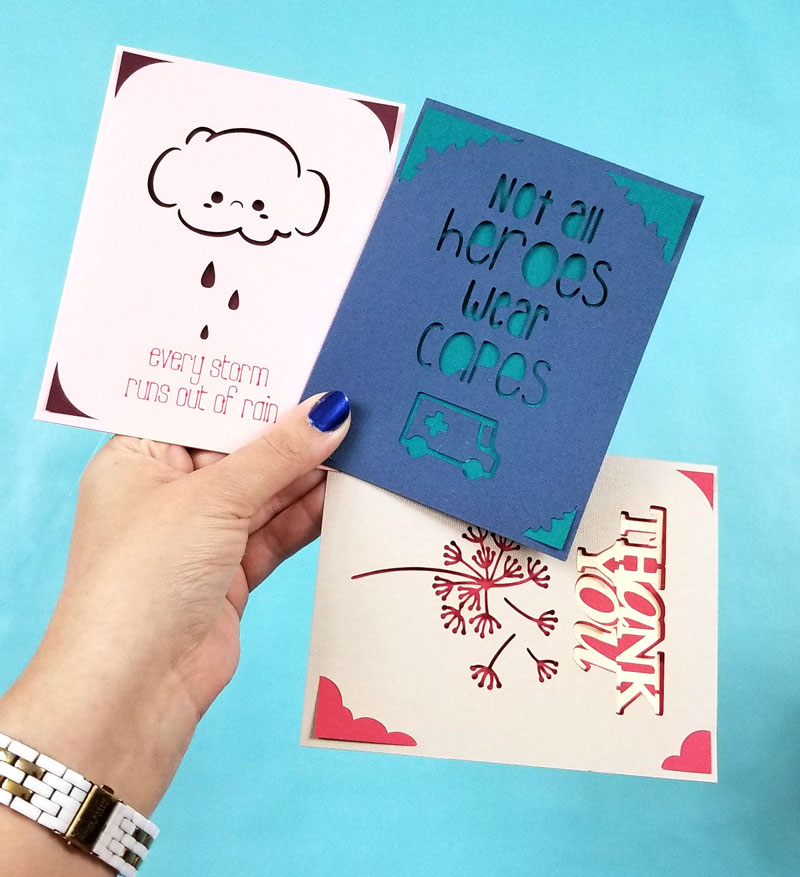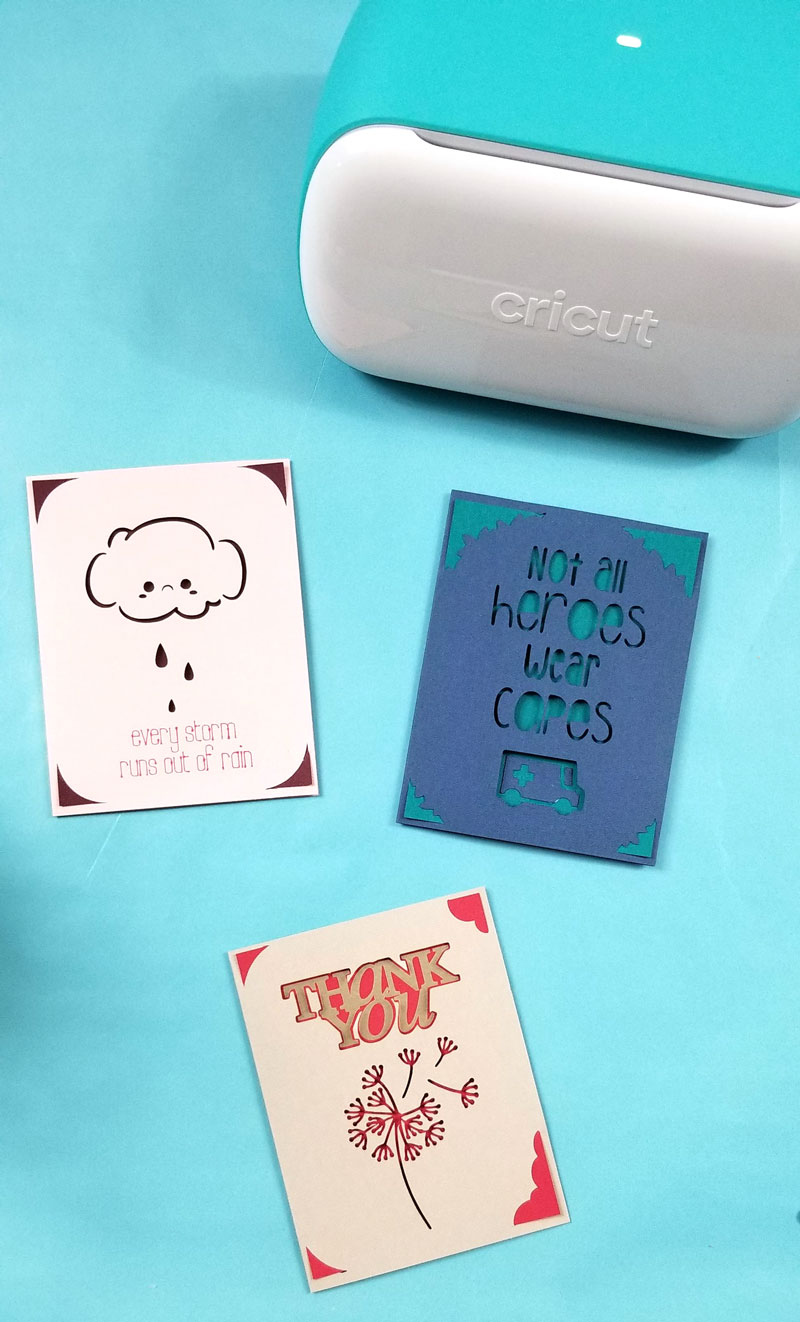 What you need for Cricut Joy card making: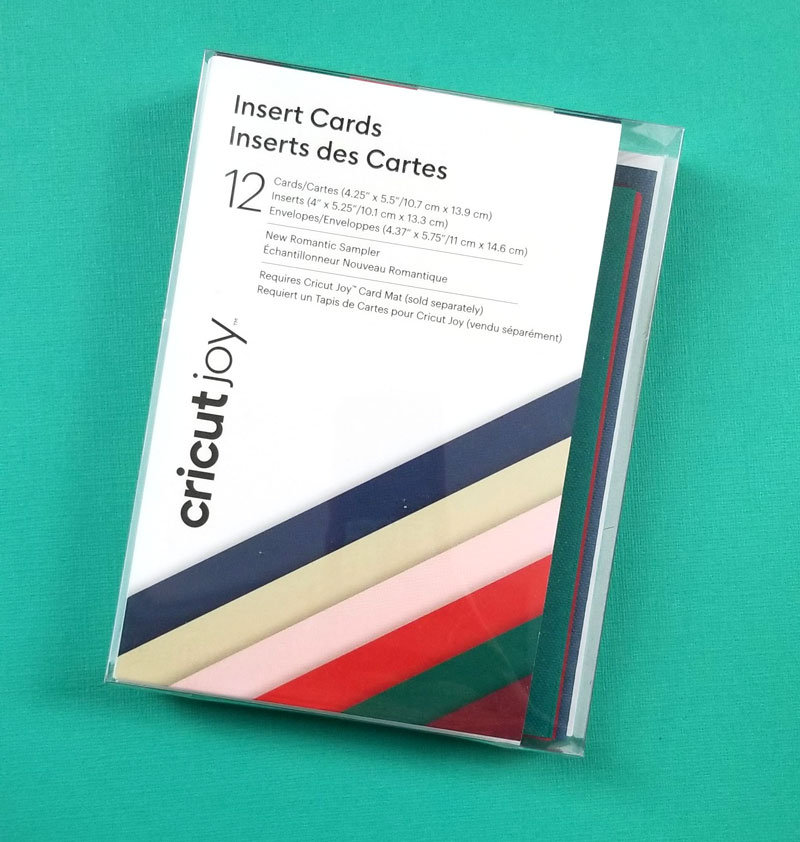 How to make Cricut Joy cards for heroes:
Below, I'll share the design process, where to find the images, the cutting process, and the assembly of each card.
Card #1: Thank You
This card will go to the 101st NYPD Precinct. We used Smart Vinyl to add a metallic touch. This tutorial teaches you the most about Cricut Joy card making, so make sure to read through it even if you're not planning to make this exact design.
With this card, I also teach you how to make your own insert card design.
1. If you're making your own insert card design, you need card corners in place. You'll find some corners without designs in the "cards" category when you add an image. Find your other images as well and add them. I added a dandelion. I also typed "thank you" in the search bar and chose one that works with my design.
2. Change the colors: I changed the color of the inner Thank You to the color vinyl I planned to use (I originally planned on silver but switched it to gold). The parts that you're cutting from your card should all be the same color. So I made the outline of "Thank You" black.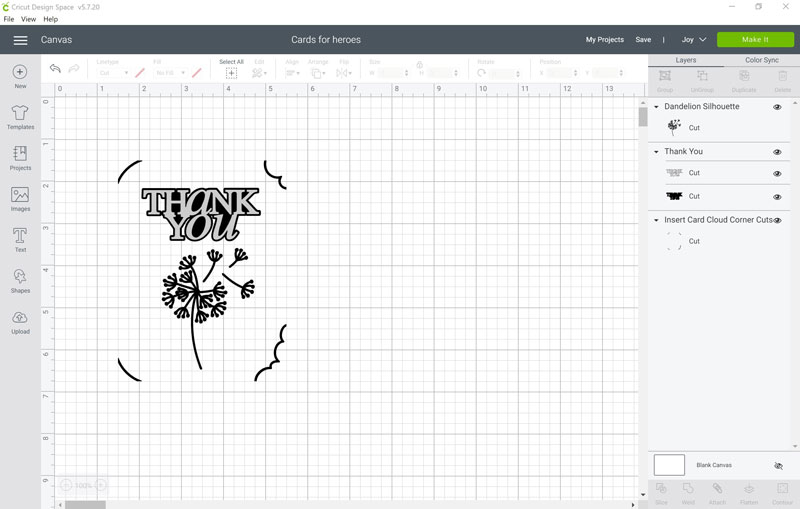 3. Select all the parts you're cutting from the card and attach them.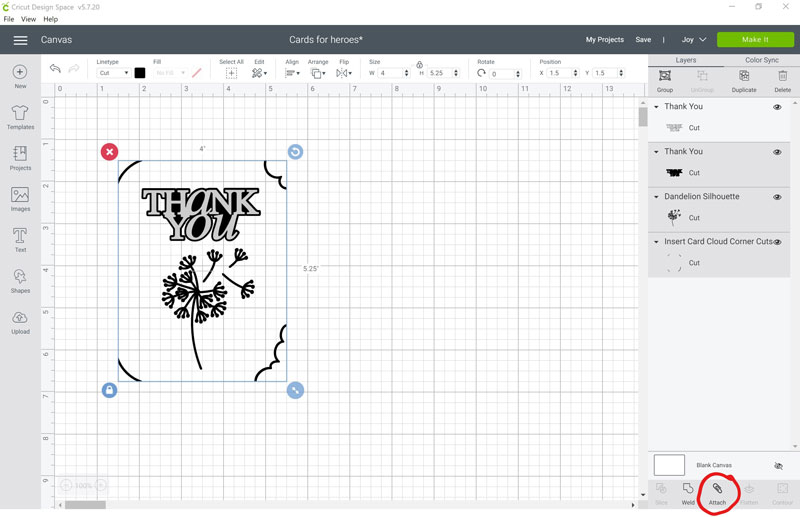 4. Make it. You'll be prompted to choose which type of mat you're using. Choose "multiple" and set the mat type for each before you hit "continue". The vinyl/inner Thank You should be "without mat" if you're using Smart Vinyl.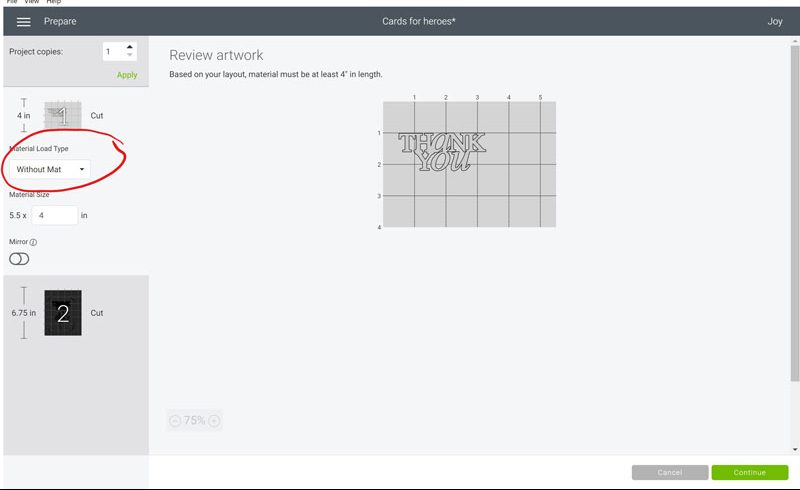 The design you're cutting from your insert card should always say "on card mat". The card mat protects the back of the card and allows you to cut the front only. Click continue.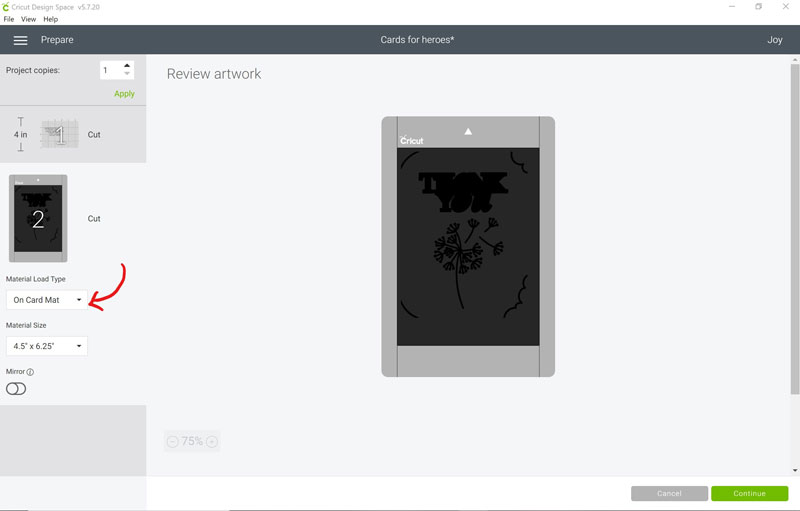 5. Follow the prompts to cut. The Cricut Joy is so easy to use. No buttons to push – just start inserting your vinyl and it detects it and feeds itself.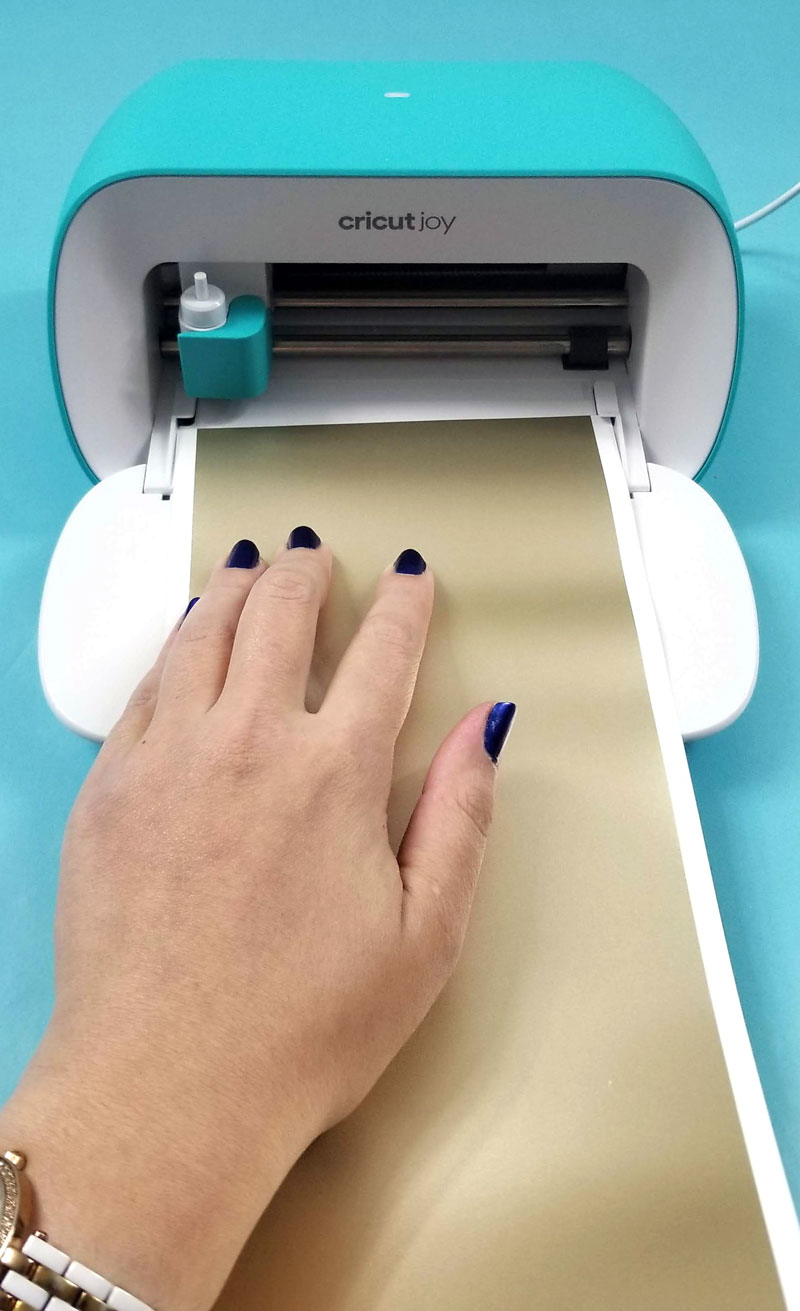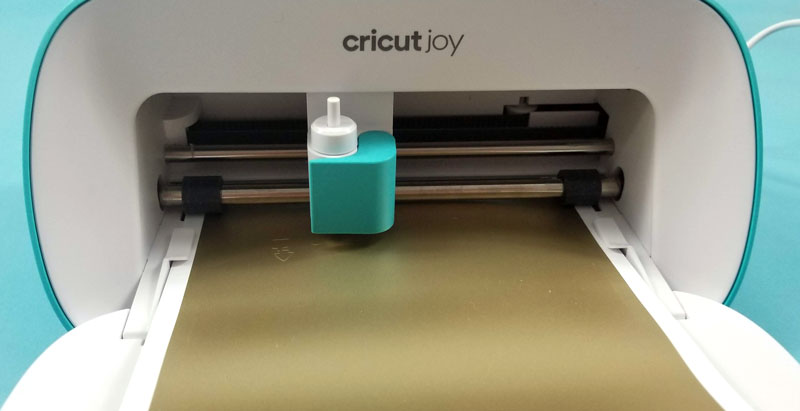 6. To use the card mat: Open your card and slide the back portion behind the transparent portion. You'll see it line up neatly.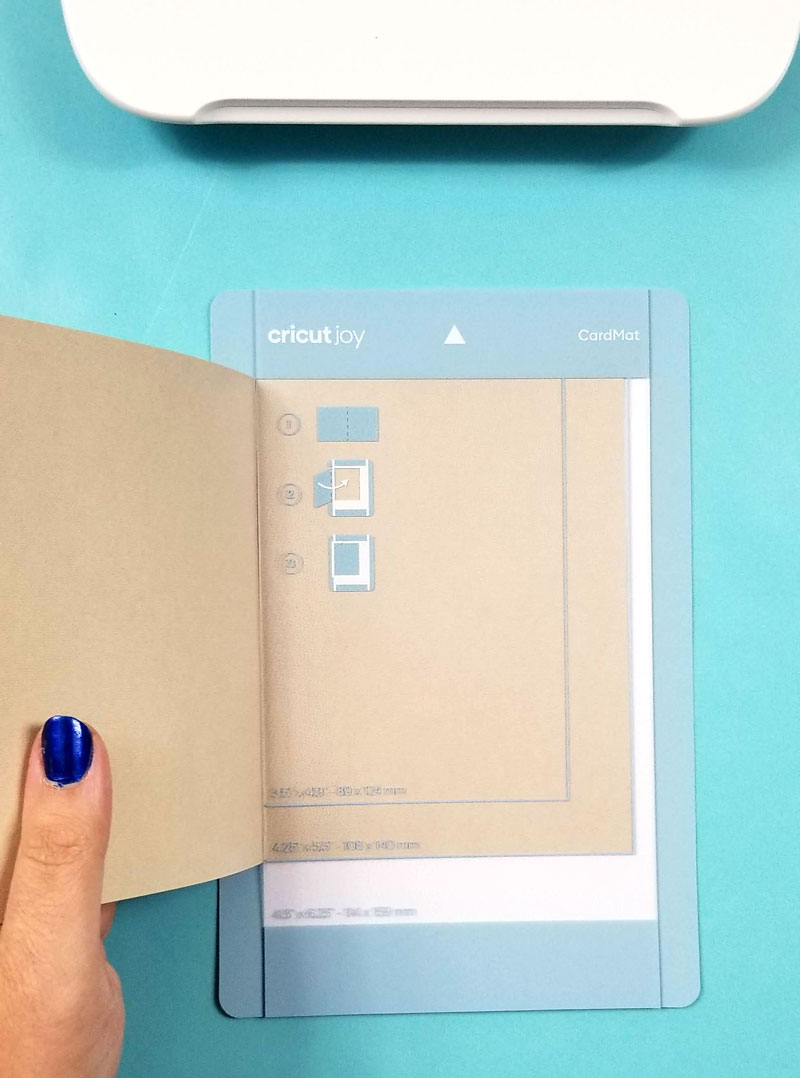 7. Close your card carefully in place, and if you want, make sure it's adhered well using a scraper.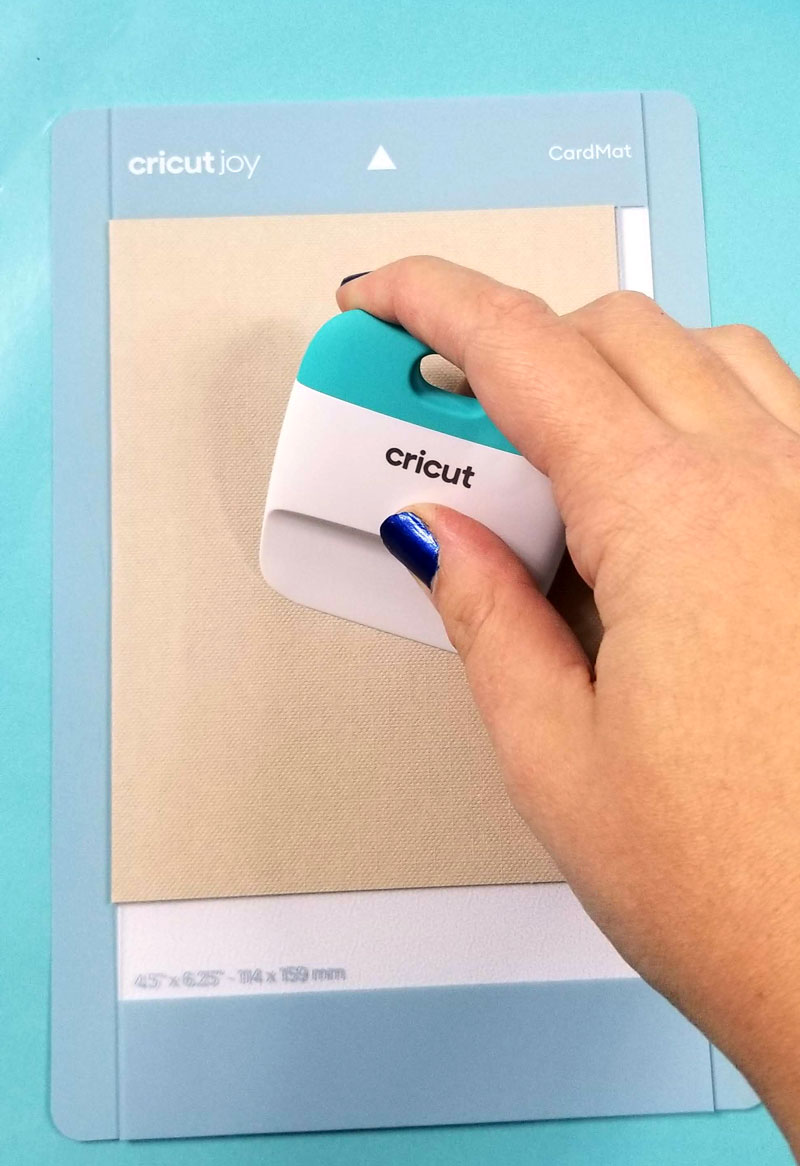 8. You'll prompt it to cut via Design Space.
9. Use the weeding tool to remove the cut parts.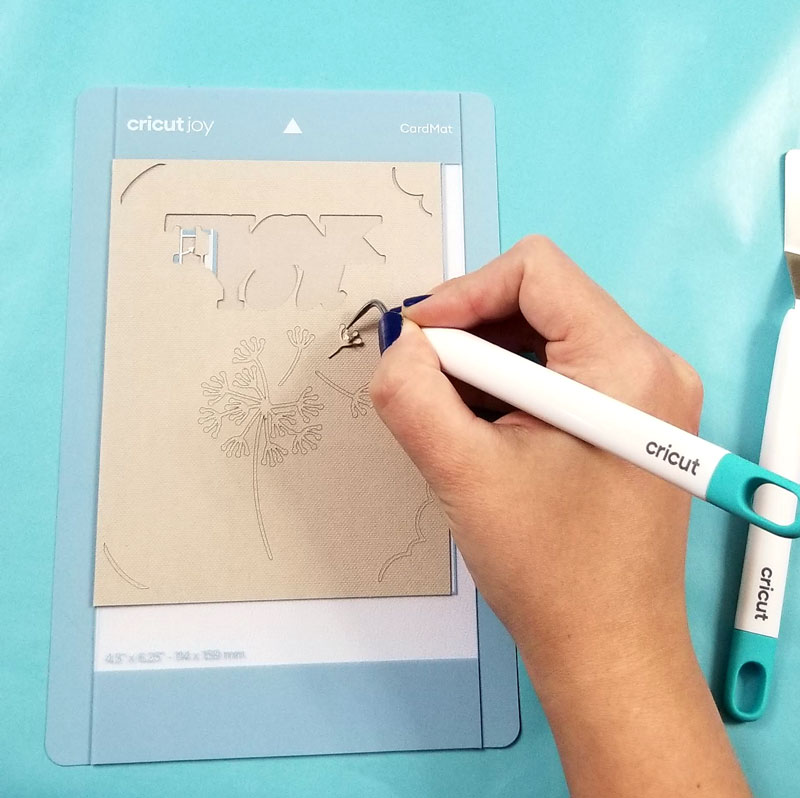 10. And use the spatula to gently lift the design from the mat, taking extra care at corners.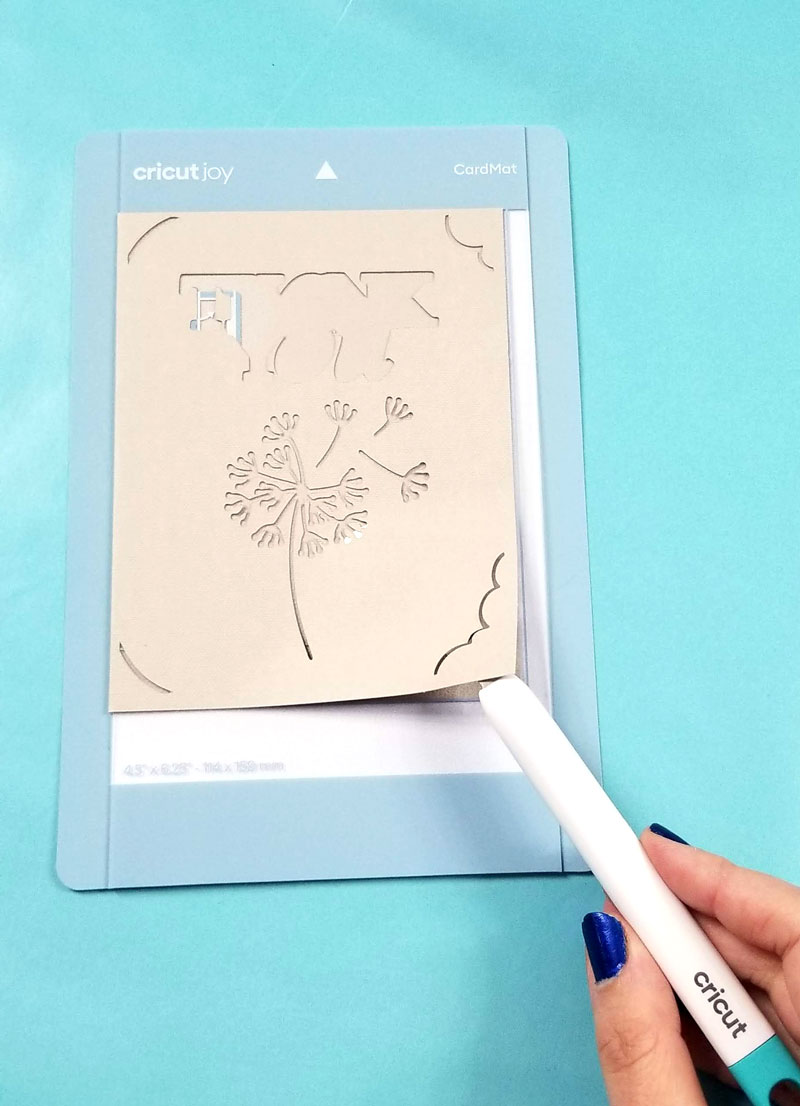 11. Open the card, and slide the insert into the four corners from the back.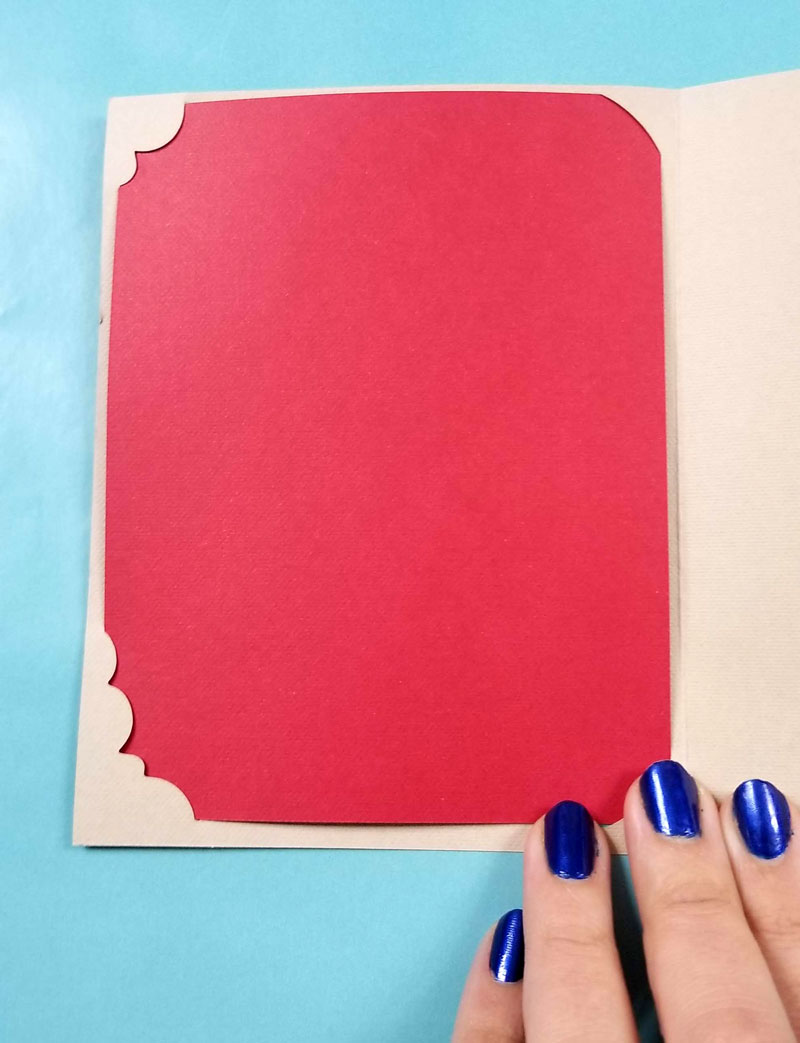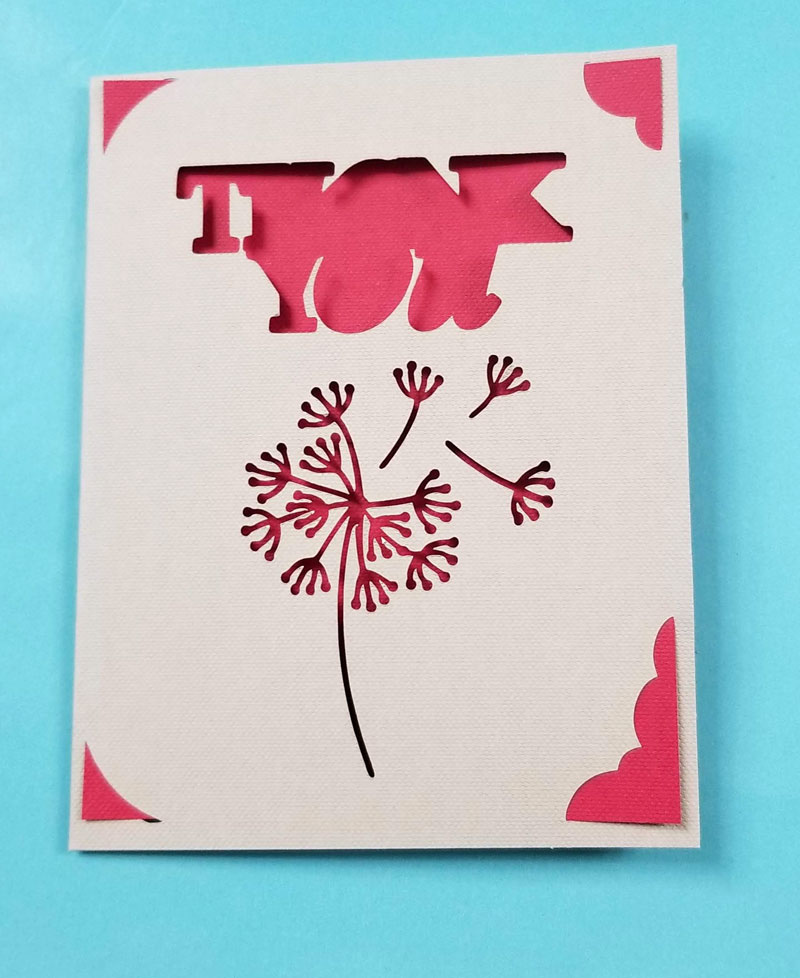 12. Weed your vinyl design as well.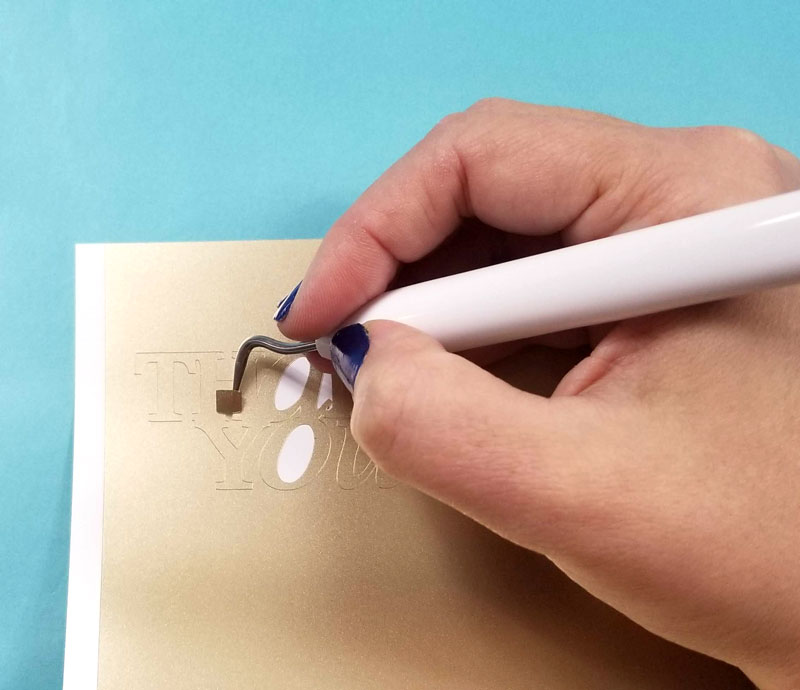 13. Cut a piece of transfer tape and use the scraper to make sure it adheres well to the Thank You.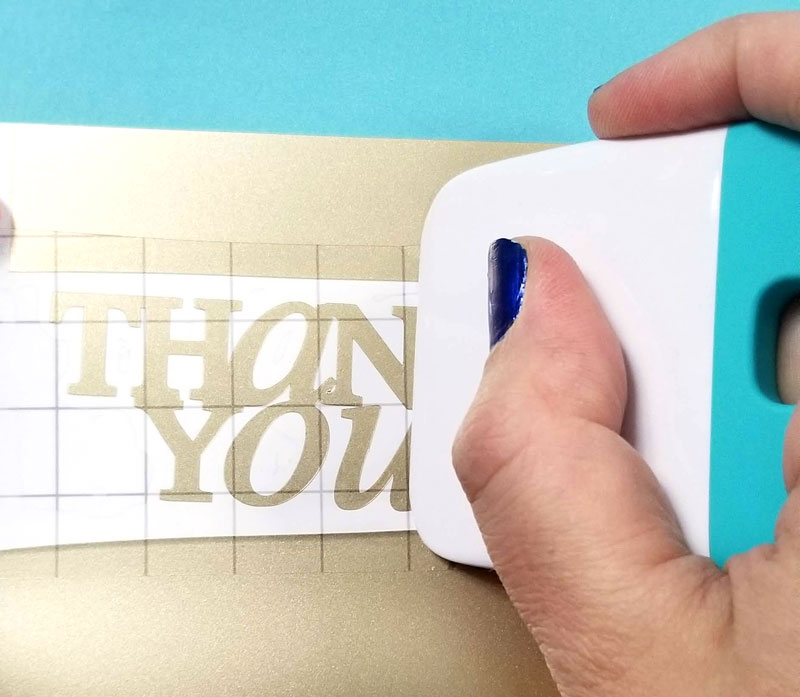 14. Carefully lift up the transfer tape, making sure that your design adheres well to the transfer tape.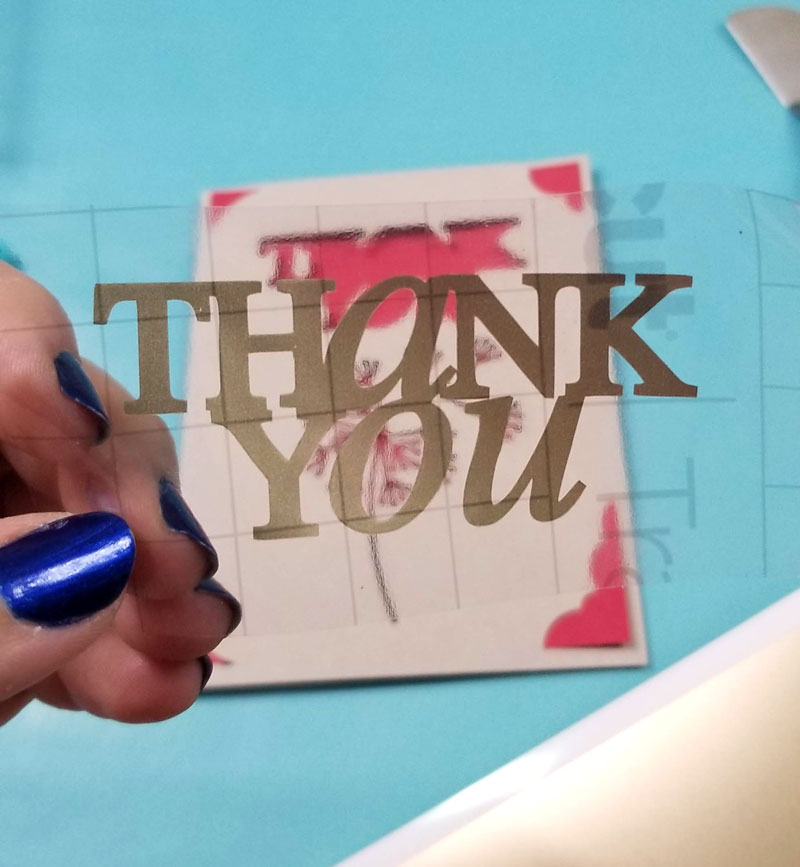 15. Place the transfer tape carefully over your main card, ensuring the design sits as it should. Use the scraper to adhere the design to the card. Try to avoid scraping over the top layer of card as much as possible.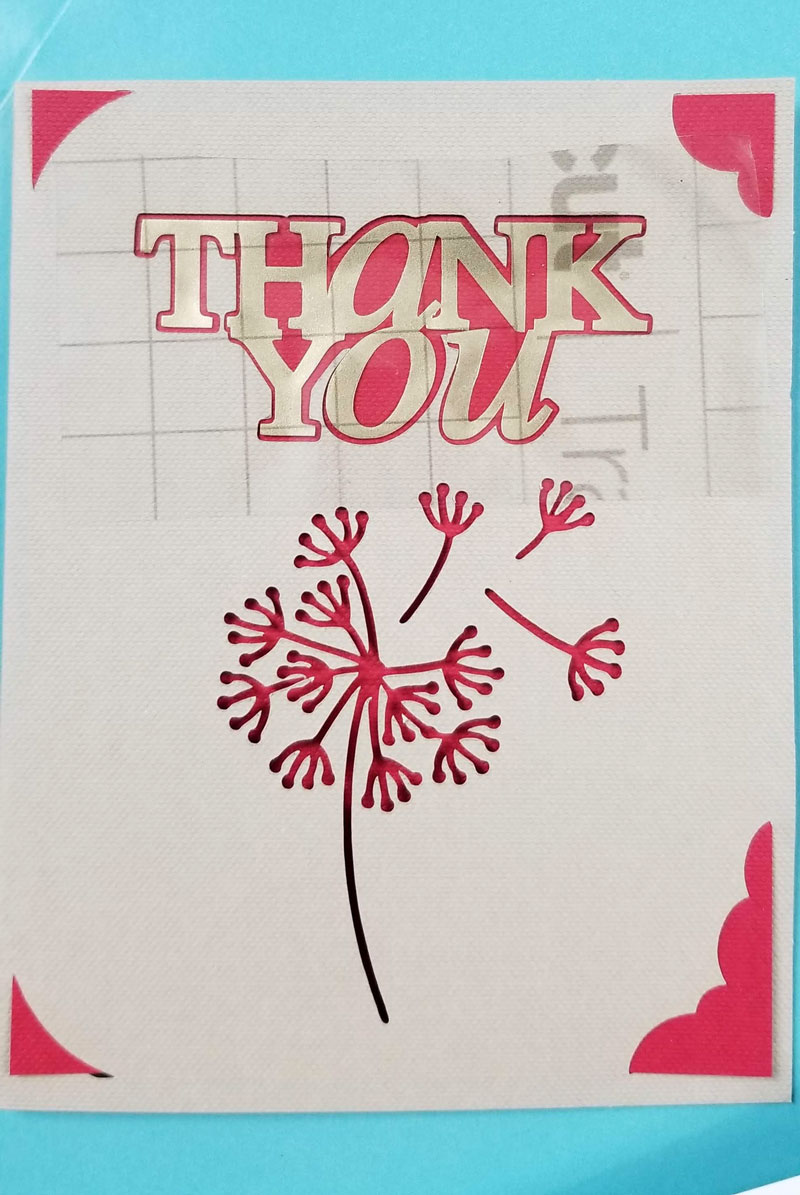 16. When your remove the transfer tape, be careful not to take any of the top layer of card with you. Card #1 is complete!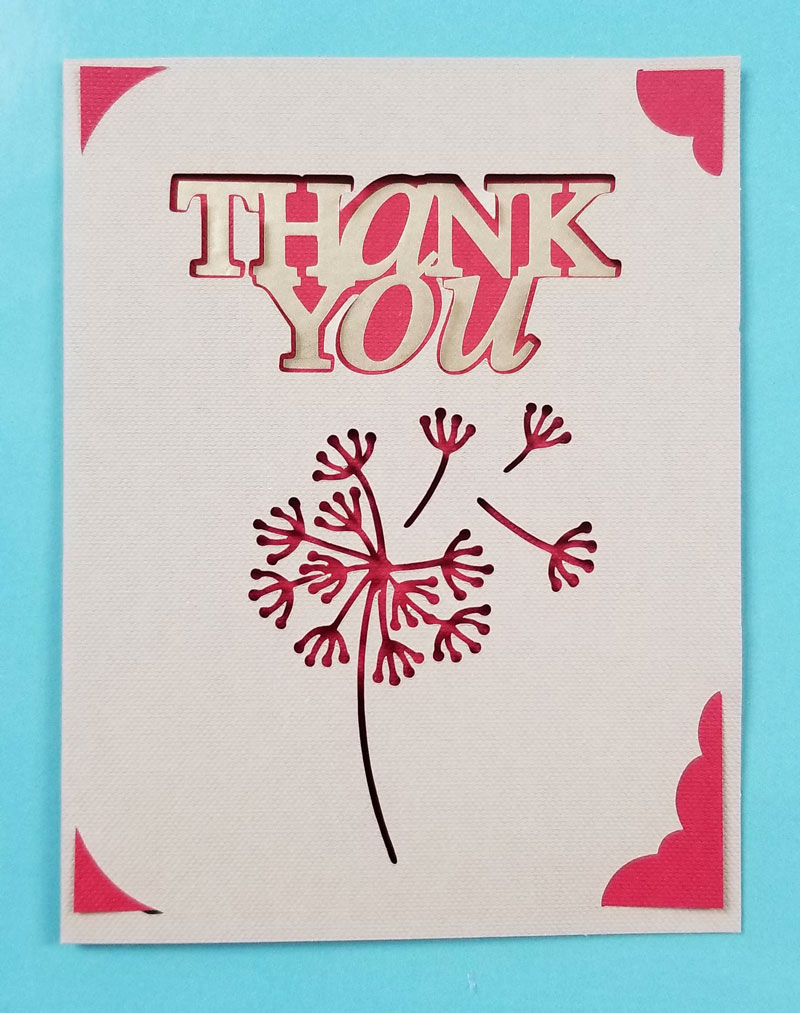 Card #2: Not all superheroes wear capes:
This card was designed for the local volunteer EMS that just lost a member. They truly are superheroes.
1. To find this design, I went to "Images" and looked for "not all heroes wear capes". Thanks to Design Space I found what I need.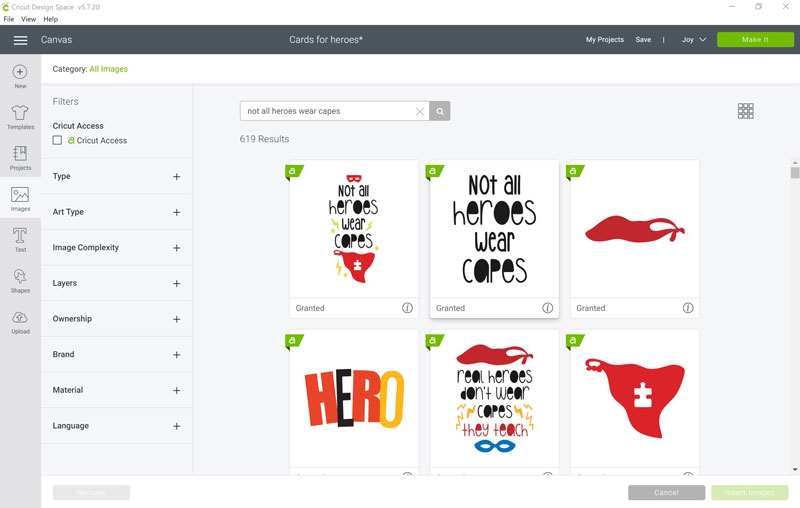 2. Then I found an ambulance image. Tip: when making your own design, go for simple with the insert cards. Don't forget to add card corners as well.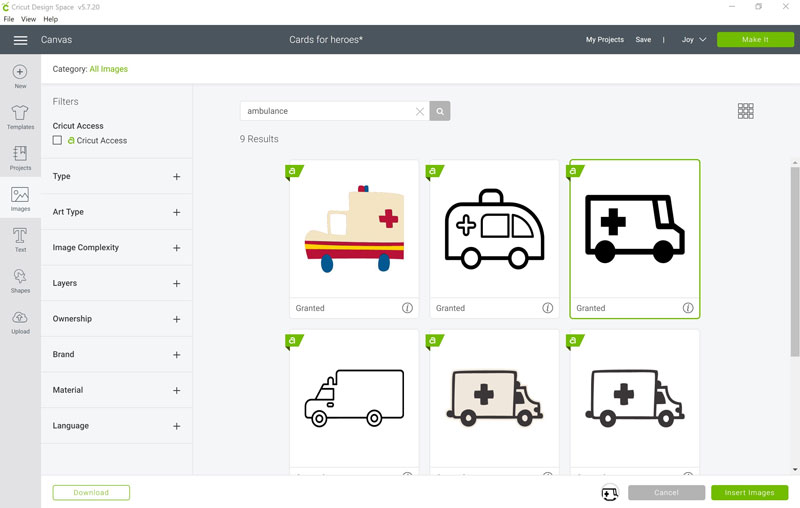 3. Attach your parts and cut your card. Choose card mat as your mat type.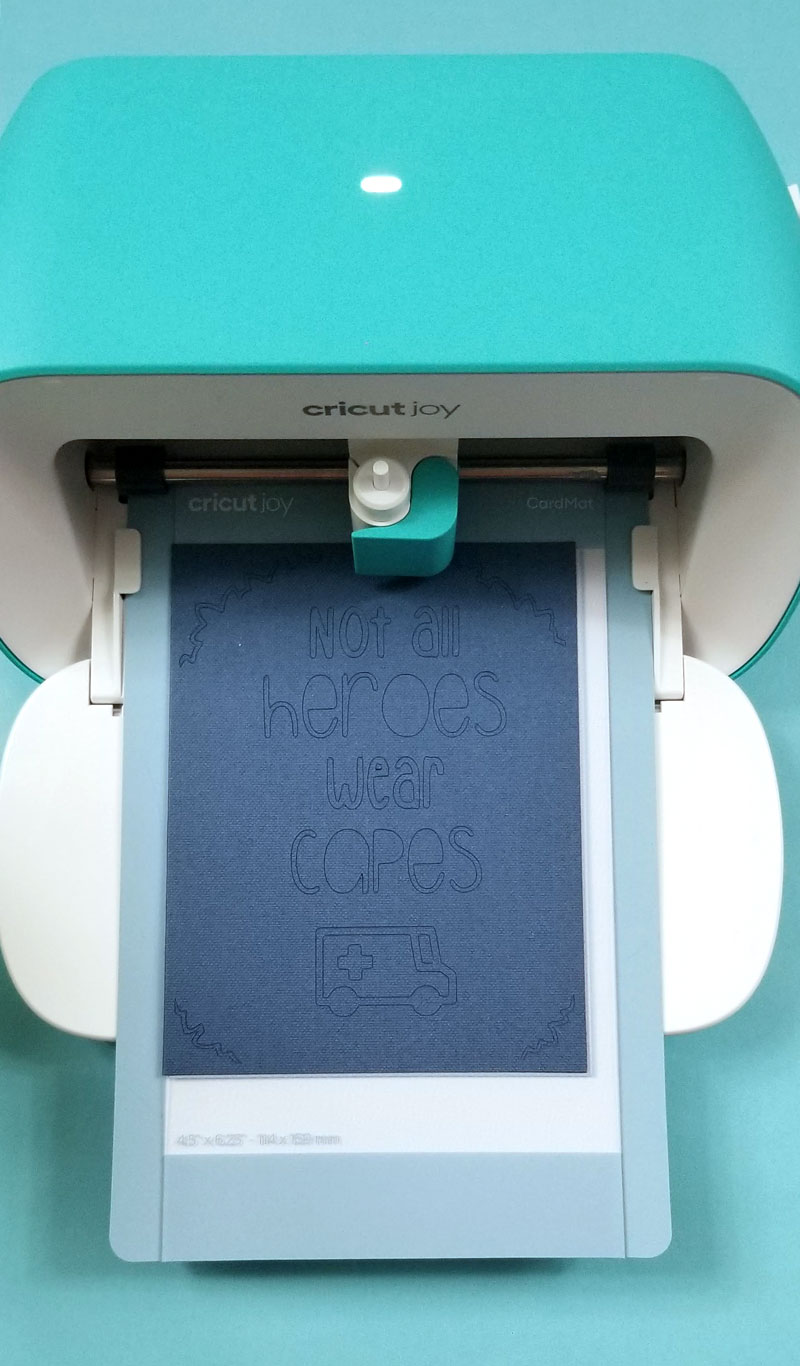 4. When using a font like this, all the inner parts of the letters will not stay with the main card. You can either save these and glue them on once your card is assembled. With this design, some letters anyway had blocked out centers, so I made them all work that way. Save the inner part of the ambulance.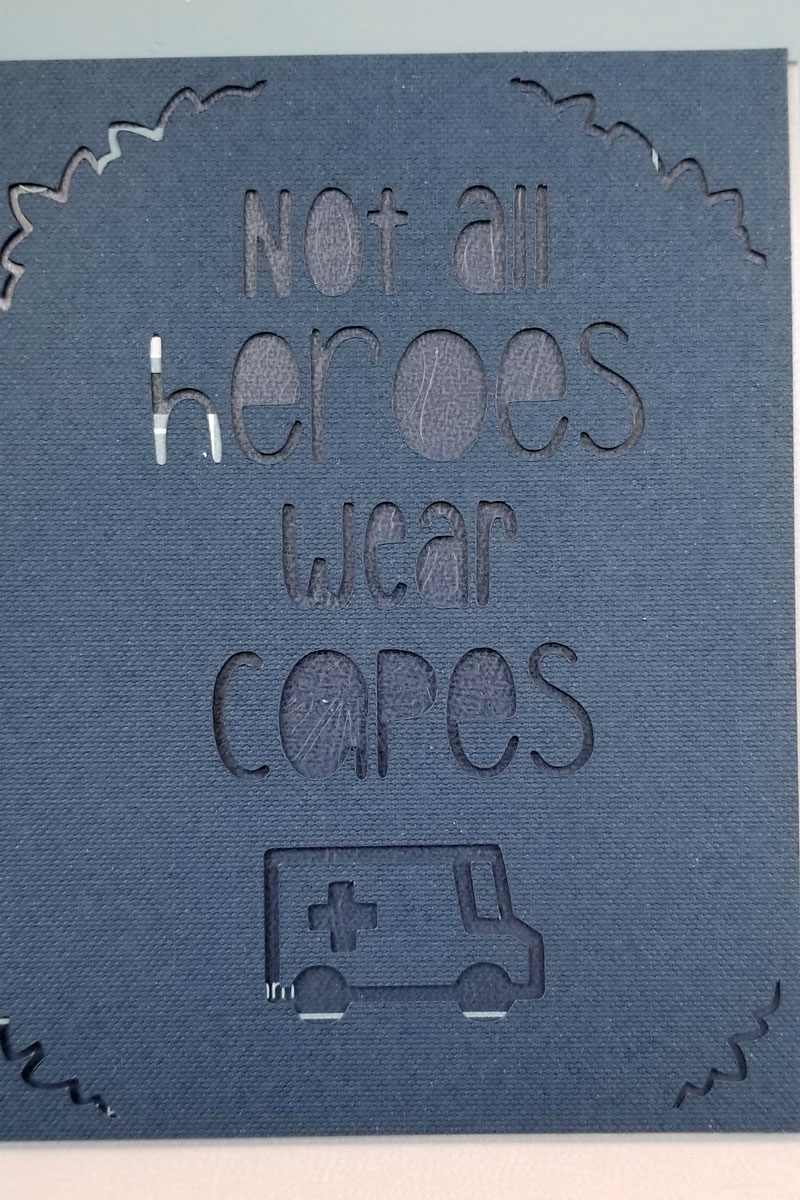 5. Add your card insert and glue the center of the ambulance in place.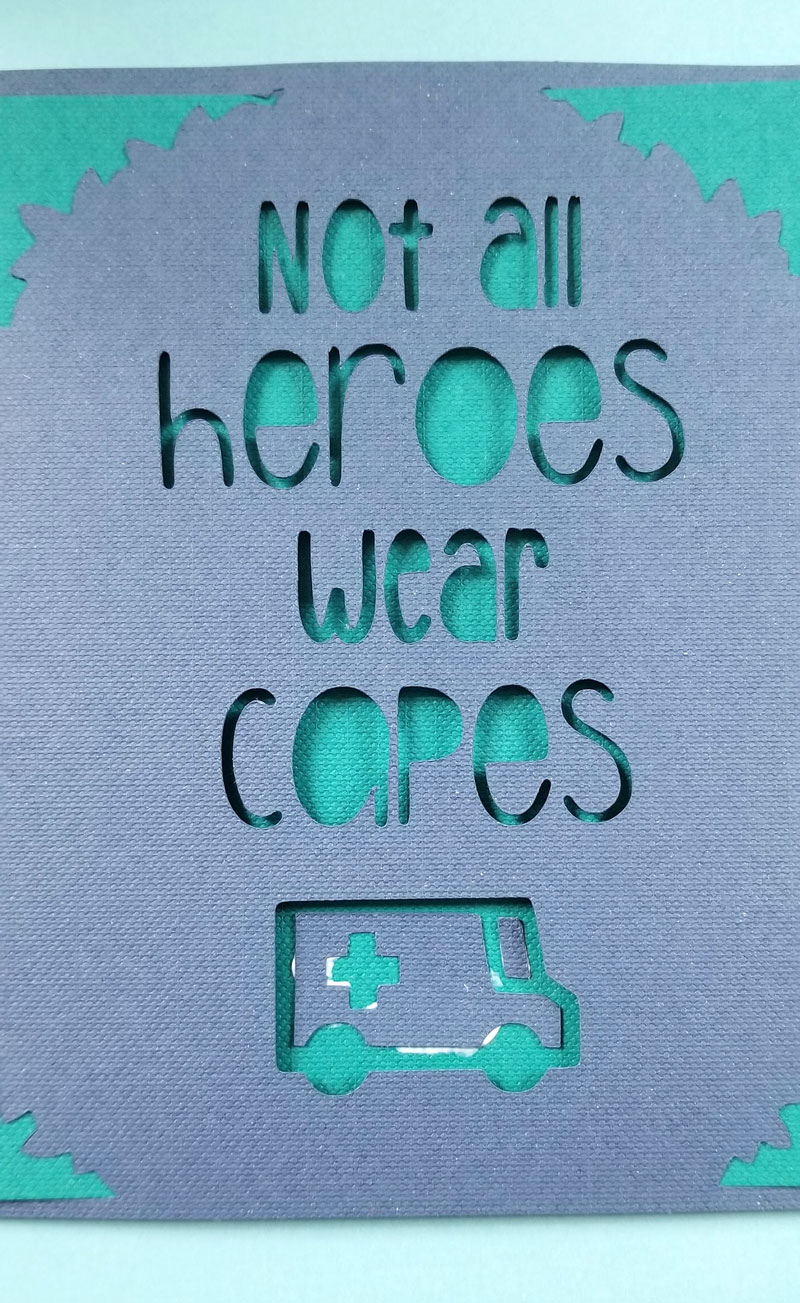 Card #3: Every Storm Runs Out of Rain:
While looking for a design for my third card, I really wanted to try a premade Cricut Joy card design. This one pulled me, because it feels like one long storm happening right now. And I knew that to the doctors and nurses it must feel the same.
The perfect quote to go with it and offer a little encouragement was "Every storm runs out of rain". We'll add the "thank you" message to the inside and hope that this offers some encouragement and hope.
I decided to use a pen to write the text, since the design itself is really complete.
1. The crying cloud card design can be found in images in the "cards" category. Next choose "text" and filter by "writing.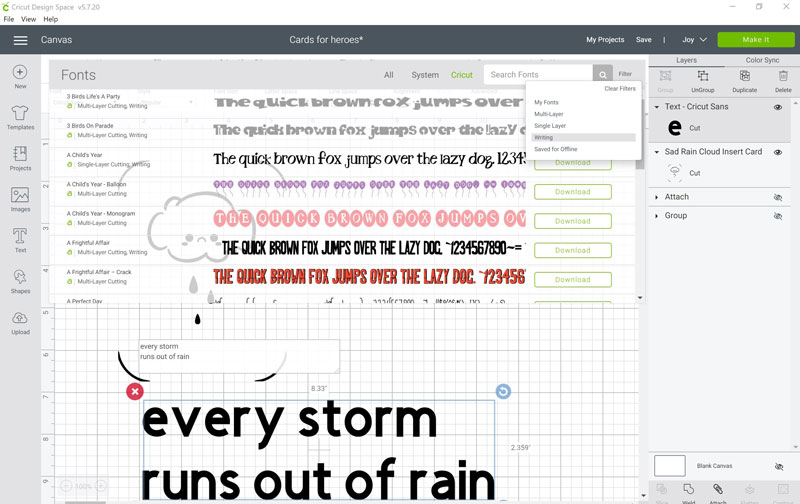 2. The font I chose is Alien. To make sure it fits, resize it and make the line spacing tighter. Don't forget to "attach" before choosing "make it" and select "card mat" as your mat type.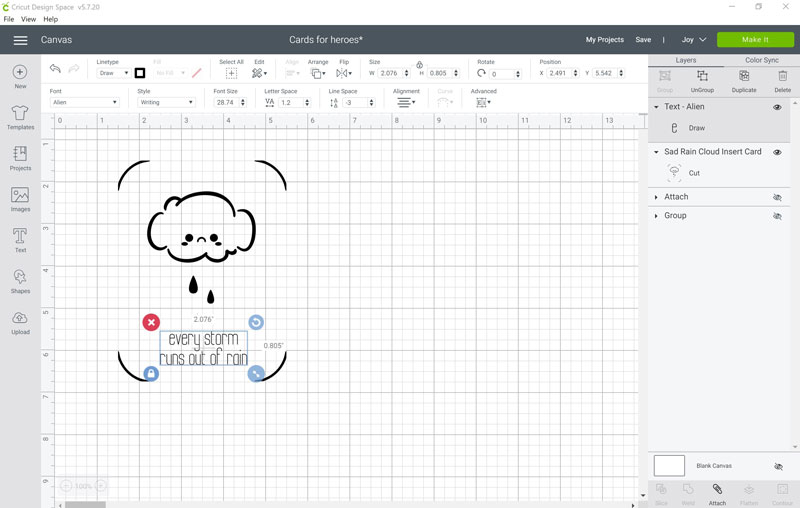 3. You'll be prompted to insert your pen and draw first. When it's done drawing, you'll insert your blade again.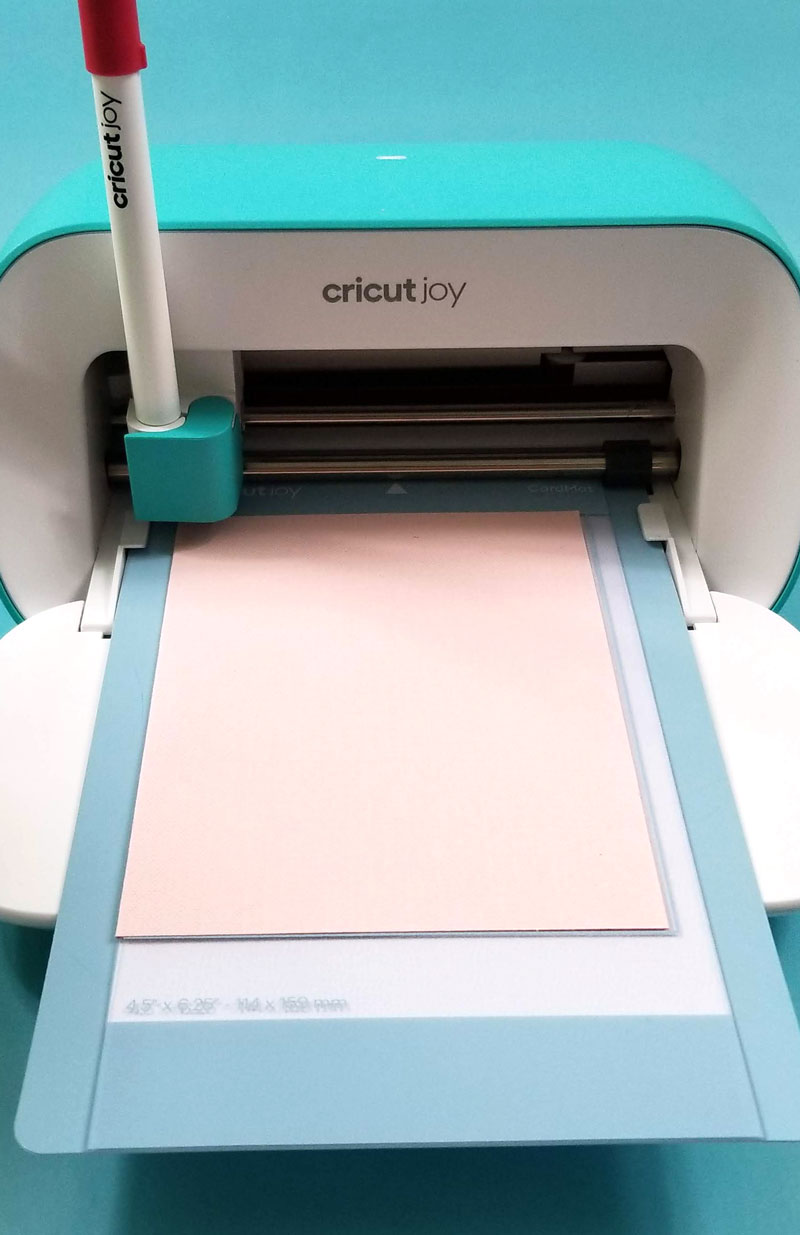 4. Weed, assemble, and you're done!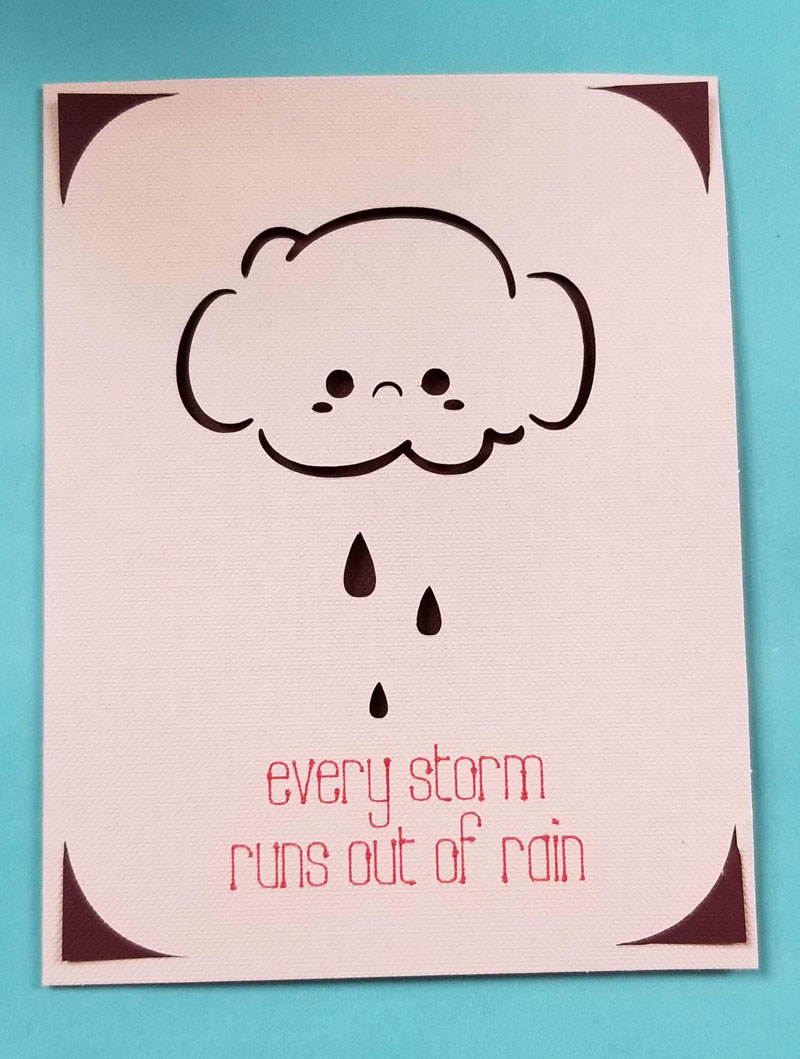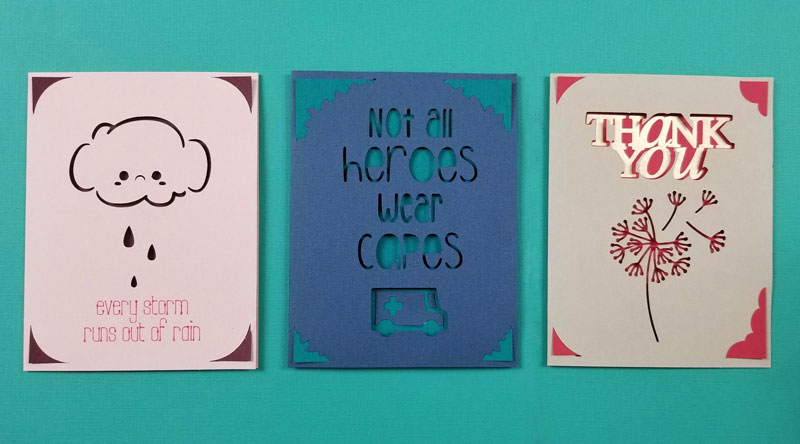 We hope you enjoyed this Cricut Joy card making tutorial! Have you tried it yet? Share your favorite tips below, and your favorite way to bring joy to front line workers!
Learn how to make paper flowers with Cricut here!