Paper flowers are a fun hobby, especially for spring. Inside: learn how to make paper flowers with Cricut cutting machines and designs. If you don't have a Cricut, check out these paper flower templates instead. This post contains affiliate links. I receive product free of charge from Cricut to help me craft these posts.

---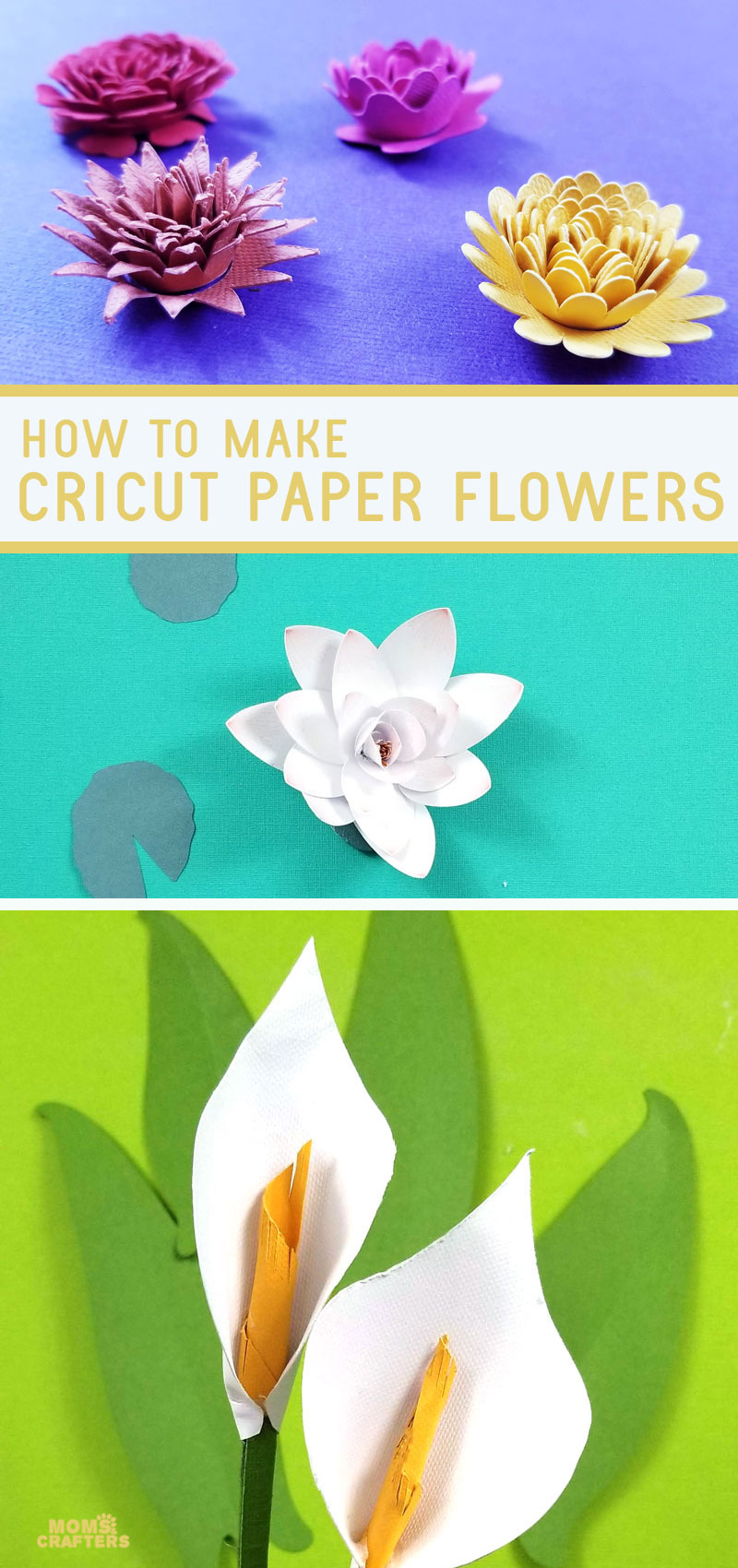 Making paper flowers is not only fun and satisfying, but they also make fantastic centerpieces and decor.
I've been making them and cutting them by hand, but I find the cutting so tedious. So I decided to give it a try using my Cricut Maker and share with you how to make paper flowers with cricut.
To make these you can use pretty much any recent Cricut cutting machine, as I'll highlight below. I chose my three favorite styles from Cricut Access and worked with them.
3 types of Cricut paper flowers I'll be sharing:
1. Rolled paper flowers: These are perfect for those just learning how to make paper flowers with Cricut and are the basis for some more complicated designs. They're perfect for small embellishments, shadow boxes, and any flat-glued flower decorations. I hope to try these in smaller to turn into jewelry.
You can make these on the Cricut Explore Air 2, Maker, or even the new Cricut Joy. You'll just be limited with which size you make them on the Joy.
2. Paper Lotus Flower: I accidentally messed up the drawing design on this before I cut but I love how it looks! This starts with a rolled flower base and you add petals. You can make this on any current Cricut cutting machine, however, you may need to make it small for the Joy.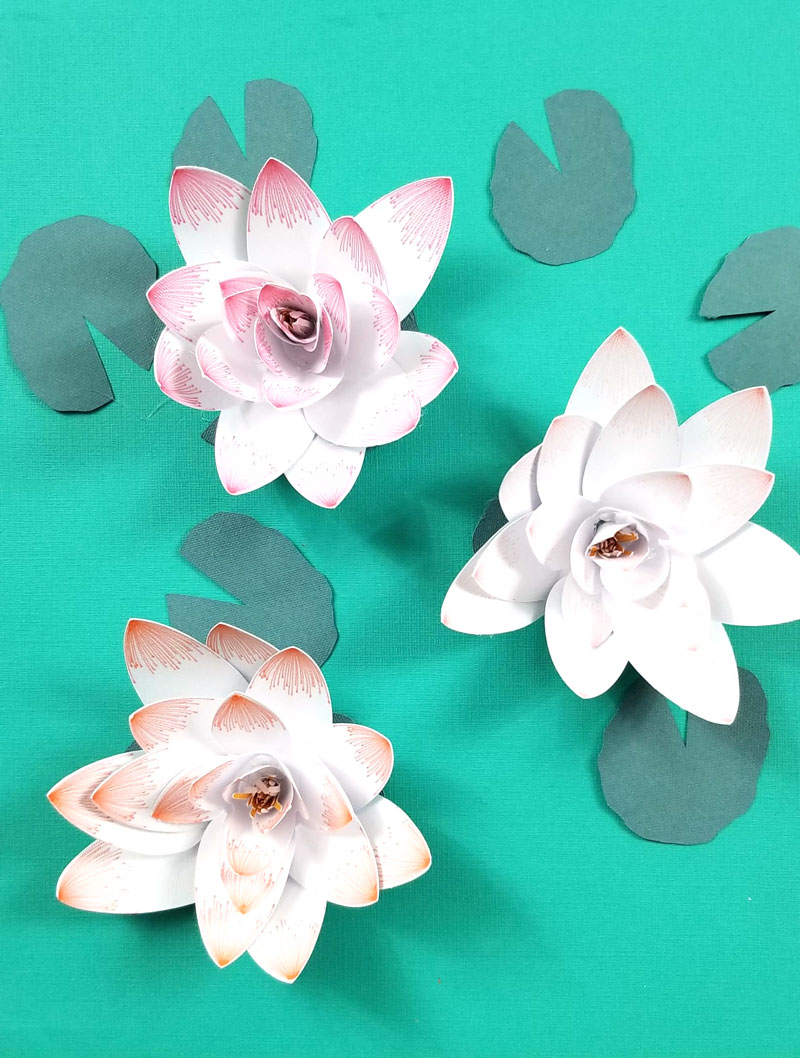 I love that this one lets you add a handmade touch with the marker details. Since I made it in a trio, I used different shades of the same color of fine point pen to add some natural texture. The drawing takes time, so make sure you account for that.
3. Paper Calla Lily: I love the simple, modern shape of Calla lilies. I did find this one a little harder to assemble, and I'm not sure I got it one hundred percent. This flower adds scoring to the mix. You can make this with the Cricut Explore Air 2 with the Scoring Stylus or with the Cricut Maker and the Scoring Wheel (which I used).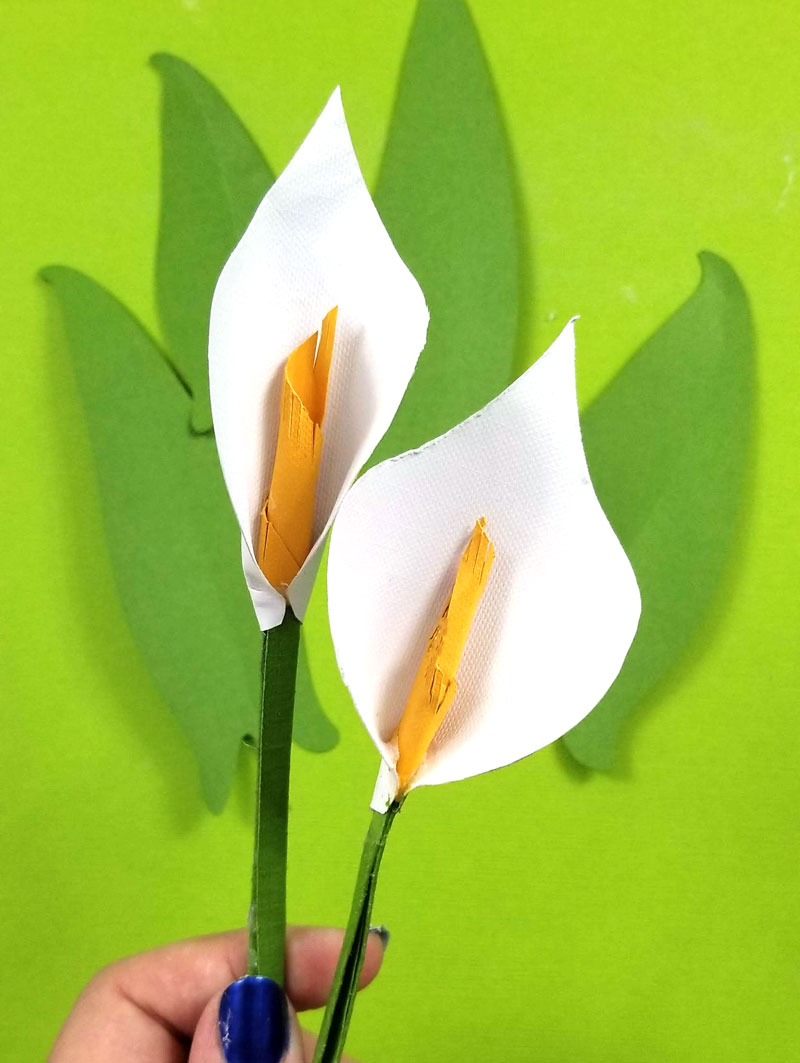 What you need to make Cricut paper flowers:
All of these designs are from Cricut Access. You can either subscribe or purchase the designs individually. In the instructions for each, I'll share how to find the images I used.
Cricut cutting machine (see compatibility above)
Fine Point Blade (included with your machine)
LightGrip (blue) mat (included with your machine)
Scoring wheel or stylus for the Calla Lily and other Cricut Designs. As a long-time paper crafter, who always manually scored everything, I am simply OBSESSED with the scoring wheel and can't wait to share more ideas with it!
Fine Point Pens for the Lotus and other Cricut designs
Scraper, weeding tool, and spatula from the Basic Tool Set
For full-sheet papers I find it easier to use the Brayer (or an XL scraper if you have one)
Quilling tool from the paper tool set. I also used the cutting mat and the edge distresser from this set.
Glue: I recommend a glue gun so that it bonds quickly, however tacky glue can work for most of these too.
If you like to cut your materials to size first to avoid wasting them (such as I did with the smaller rolled paper flowers) I recommend having the following:
Cricut's Precision Cutting Kit Bundle is perfect for this. The TrueControl knife is easy to use with easily replaceable blades. The ruler is a super cool tool for when you cut along straight edges – like I like to do. It's stainless steel with a base that holds in place, a generous 18 inches, and even has a marked edge.
I didn't get the self-healing mat yet, which I regret, but I highly recommend it if nothing else than for the size – it's perfect for these projects.
If you're new at using your machine, you can read my Cricut Explore Air 2 review. It includes Design Space tutorials as well s basic machine use. You can learn how to organize your supplies in a portable cart with this awesome DIY Cricut cart that my friend made!
How to make rolled paper flowers with Cricut:
1. Setting up your cut:
To find your flowers, click on Images.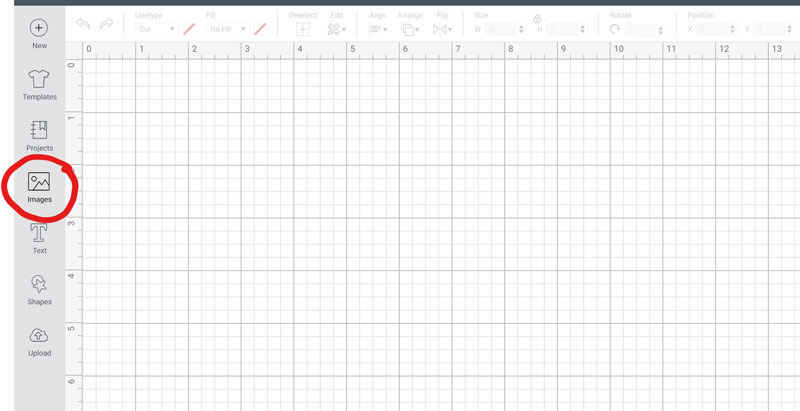 You'll find some of these in the nature category, flowers subcategory, and then filter for 3D flowers.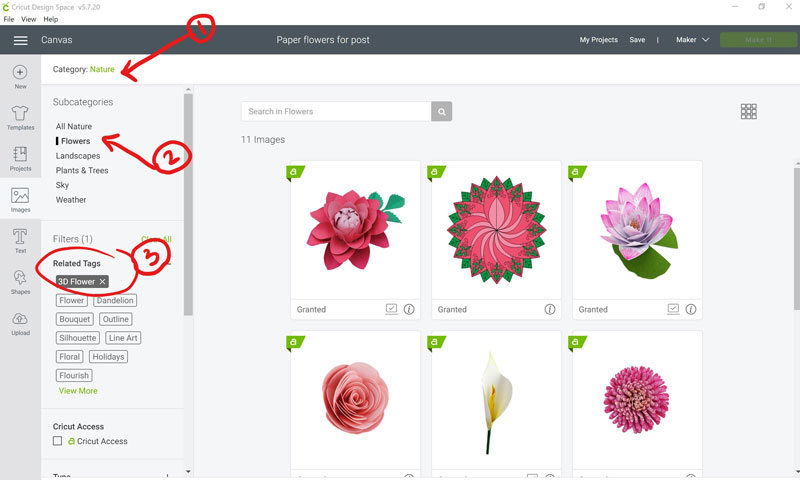 Or choose "image sets" for your category and search for "flower". There, you'll find a few sets with flowers. You can also simply search for "3D flower" on the main image page – you just might need to scroll through more choices.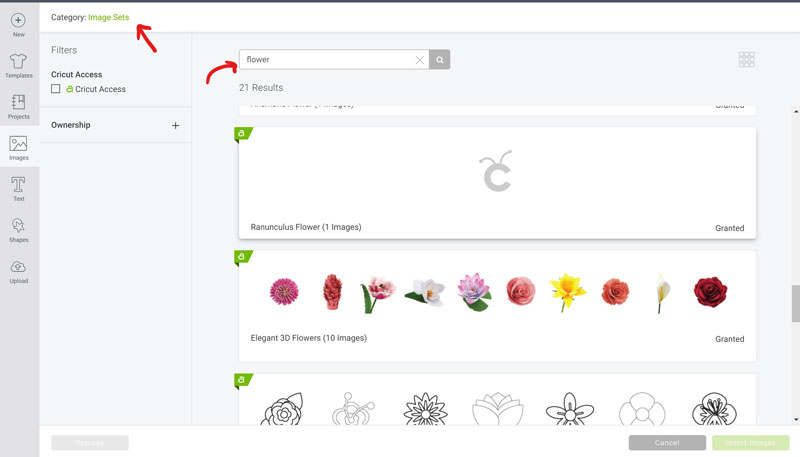 Add your flowers to your workspace. Change the colors as you'd like.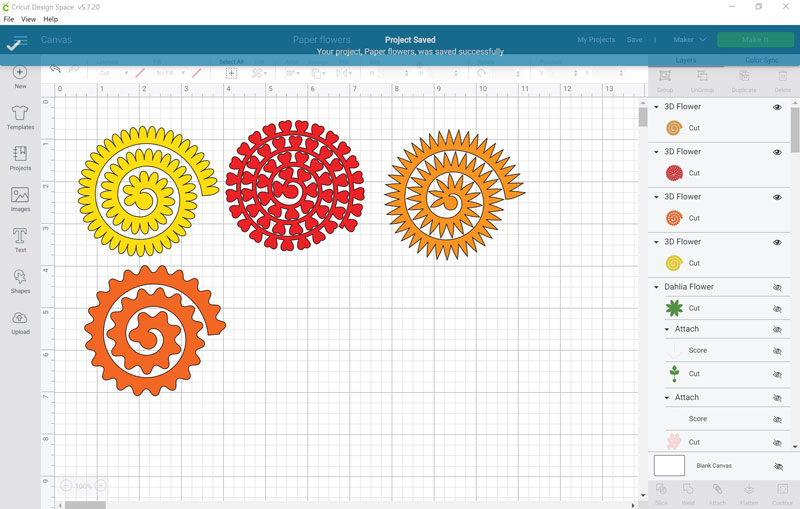 2. Cutting your flowers:
To avoid wasted material, cut your material to size. To do this, I use the TruControl Knife and Cricut's 18 inch stainless steel ruler. I regret not getting the Self Healing mat as well as the mat that comes with paper tool set is really meant for smaller work. It's easiest to measure accurately with a ruler and knife on a flat surface.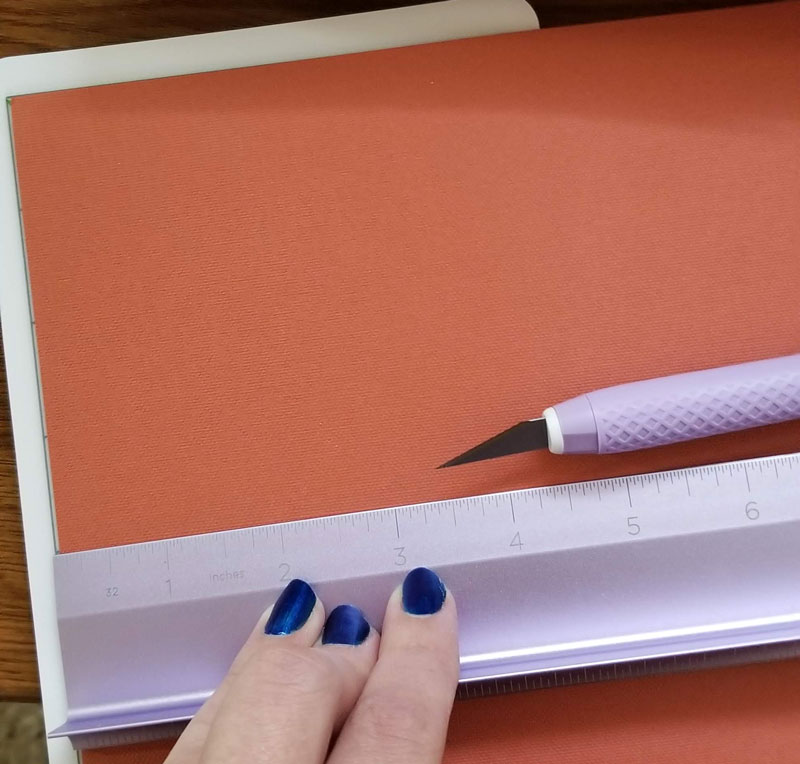 I usually cut my material with a half-inch extra error margin.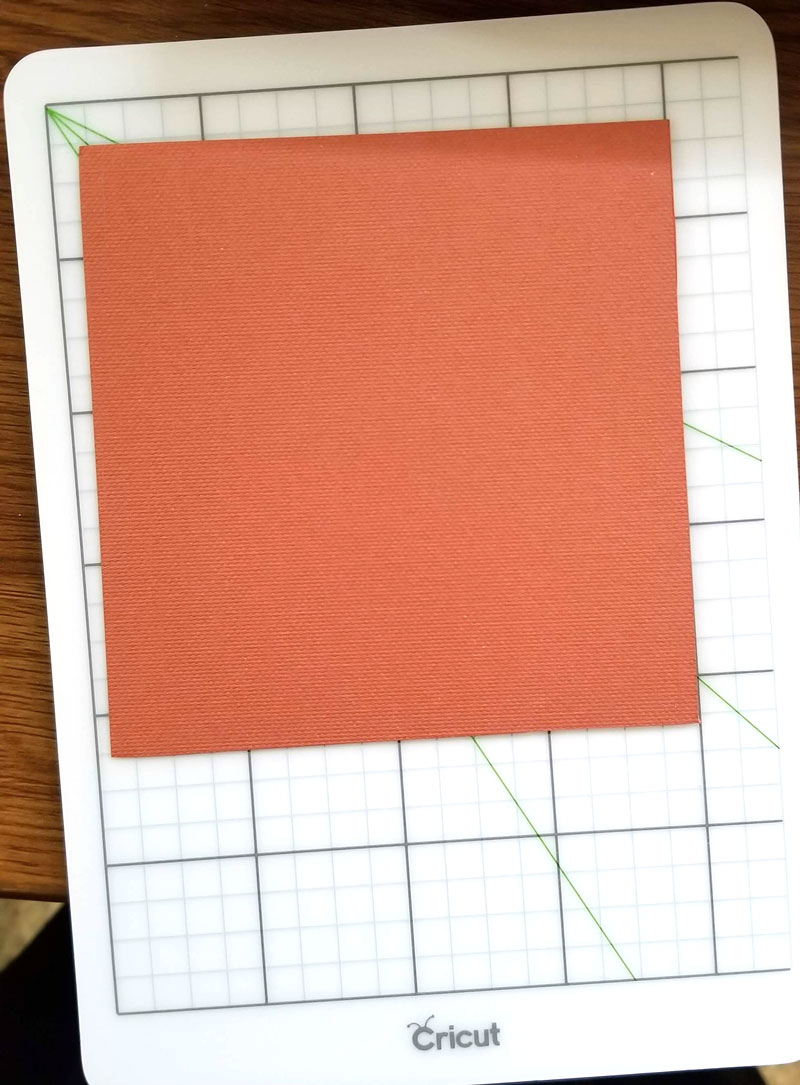 Make sure that your material is smooth and well-adhered to the mat.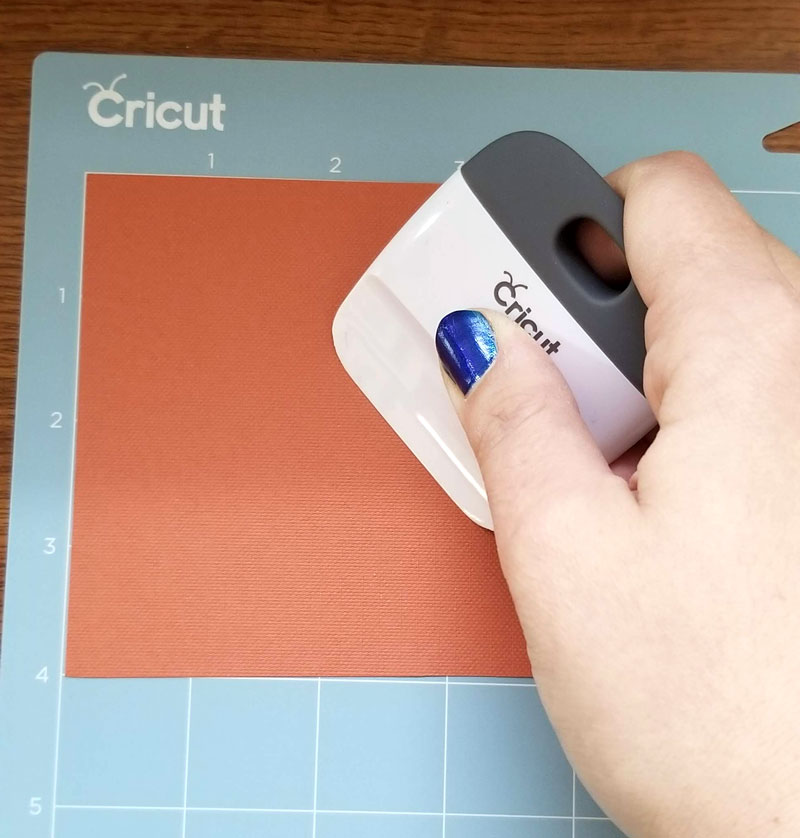 Follow Design Space prompts to load the mat and blade, and cut your flower.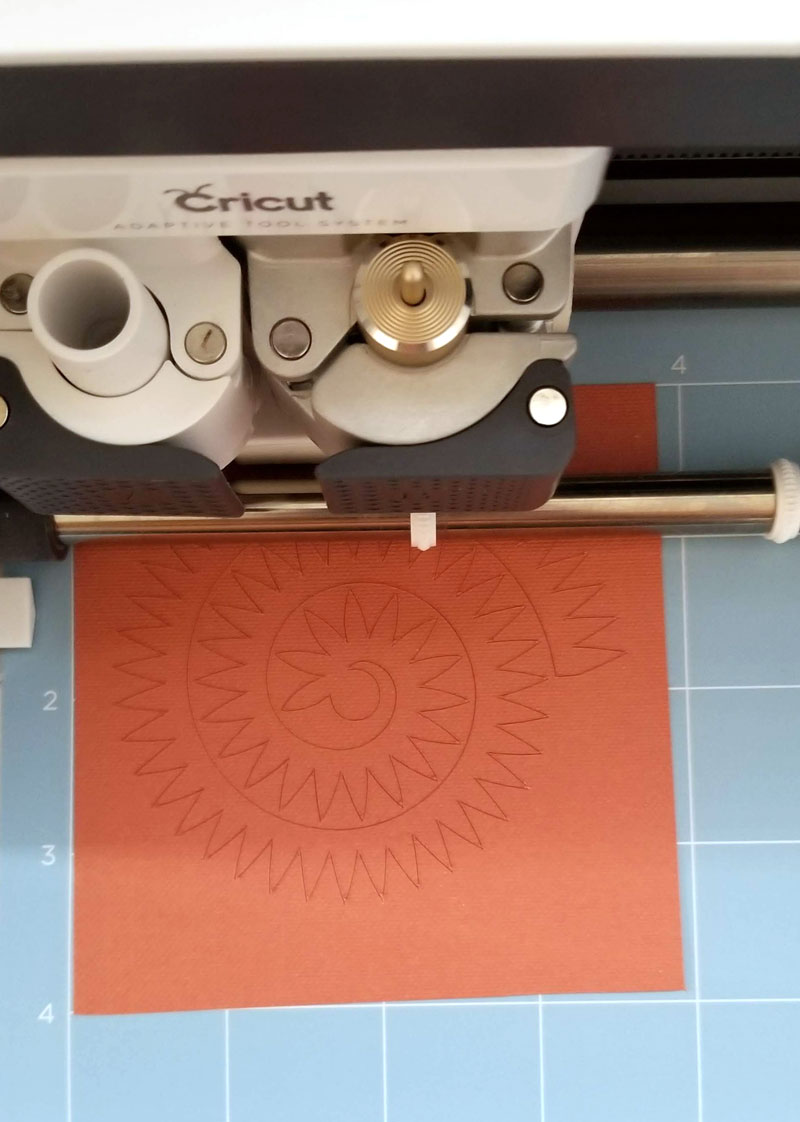 3. Use the weeding tool as needed to remove the wrong parts of your flower. Then use it to lift up the edge and get it started.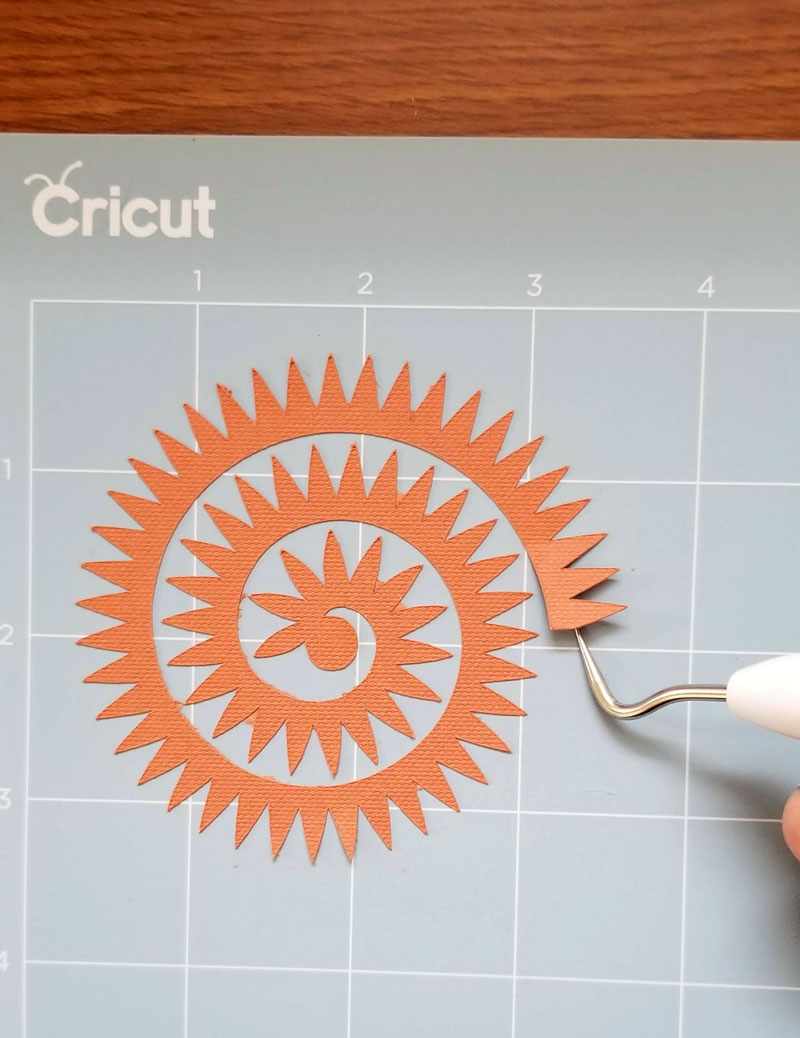 Use the spatula to slide it underneath the spiral and remove the rest of the design carefully.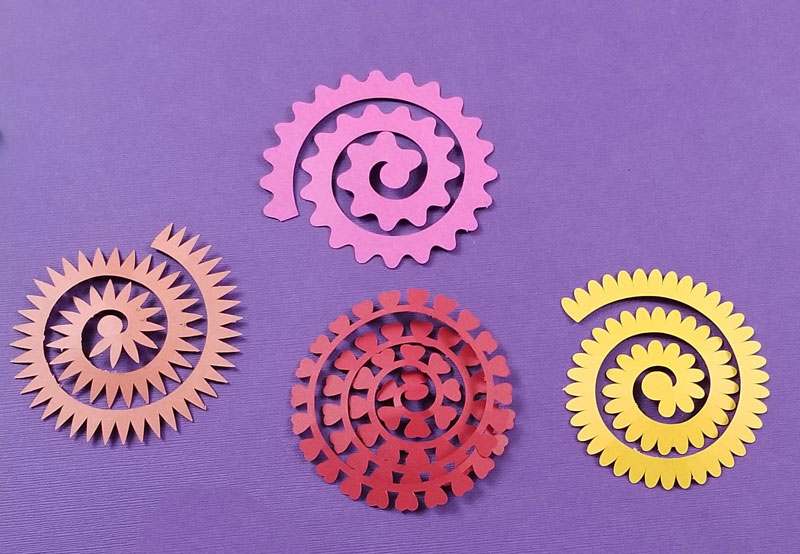 4. Insert the outer edge of your spiral into the slot on the quilling tool.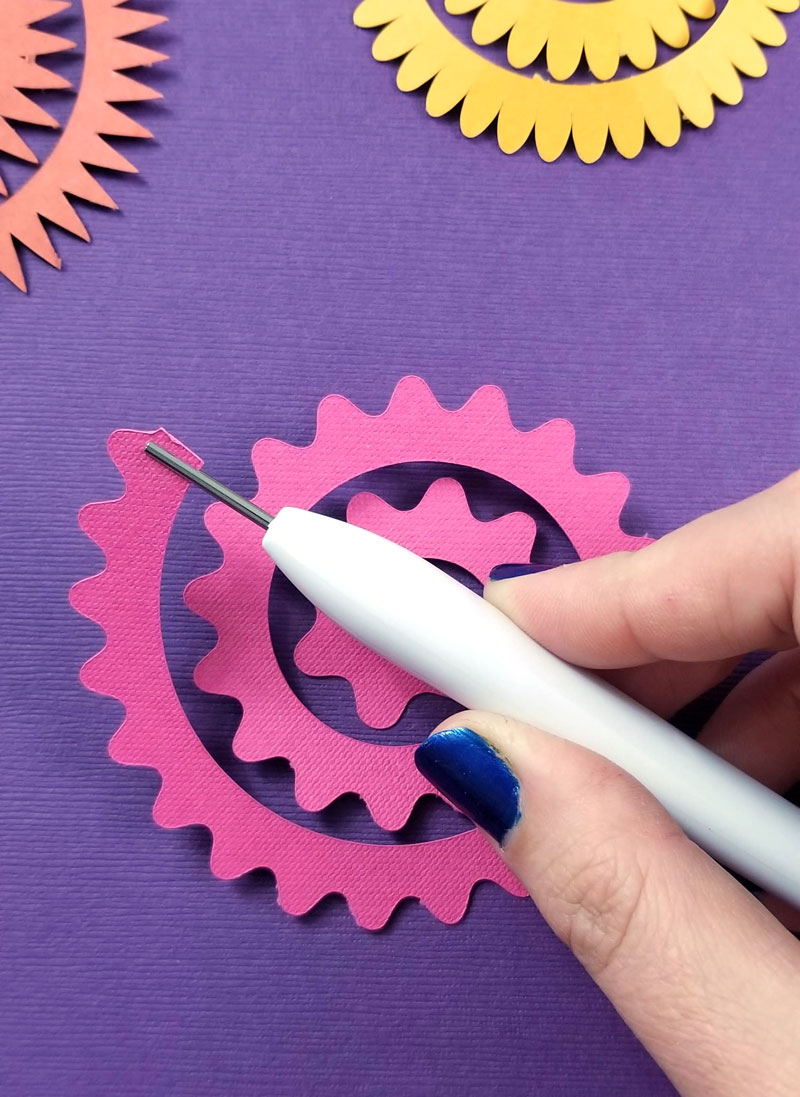 5. And start rolling your flower! Keep it somewhat tight, and make sure to keep the bottom even.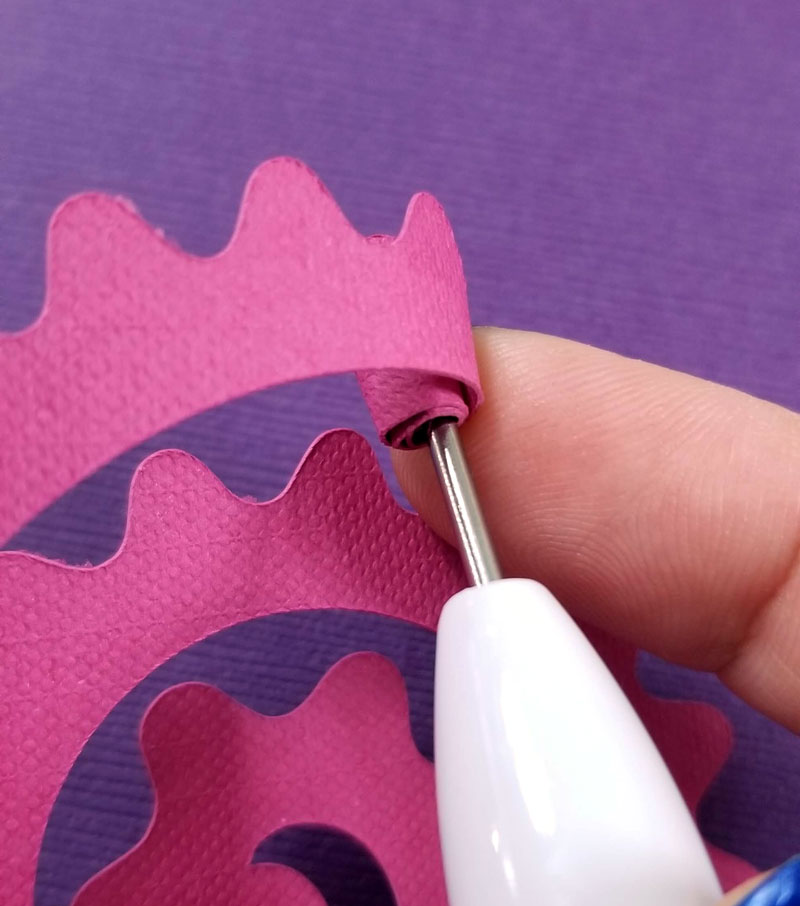 6. Roll until you reach the center.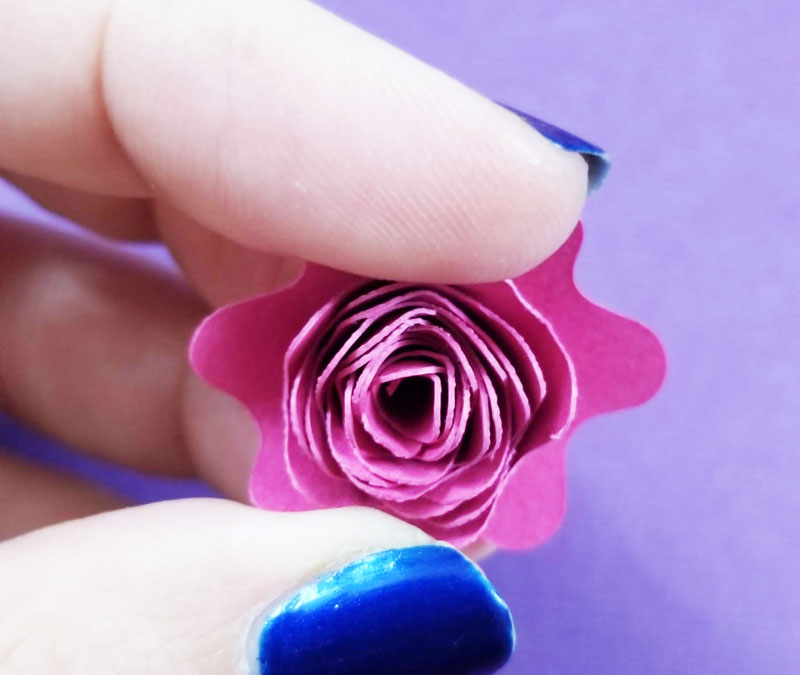 If you want you can release your coil a little to loosen it up.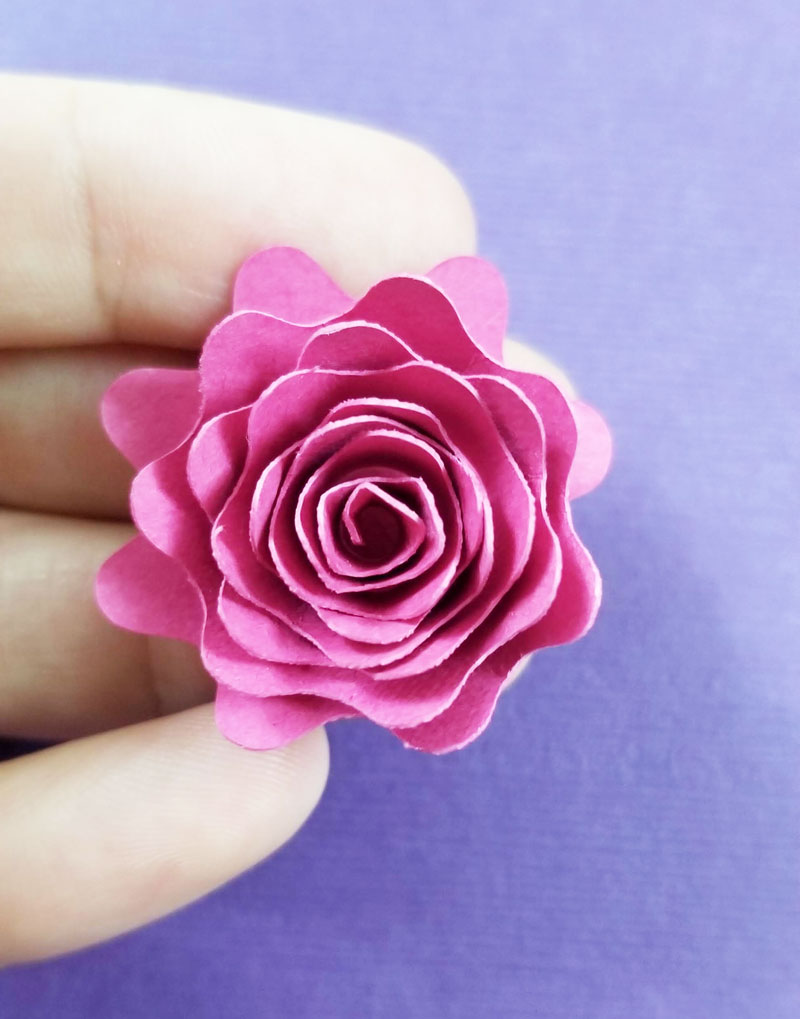 7. Apply glue to the bottom of your coil, and then fold down that flat circle to form a base. Hold it in place until it sets.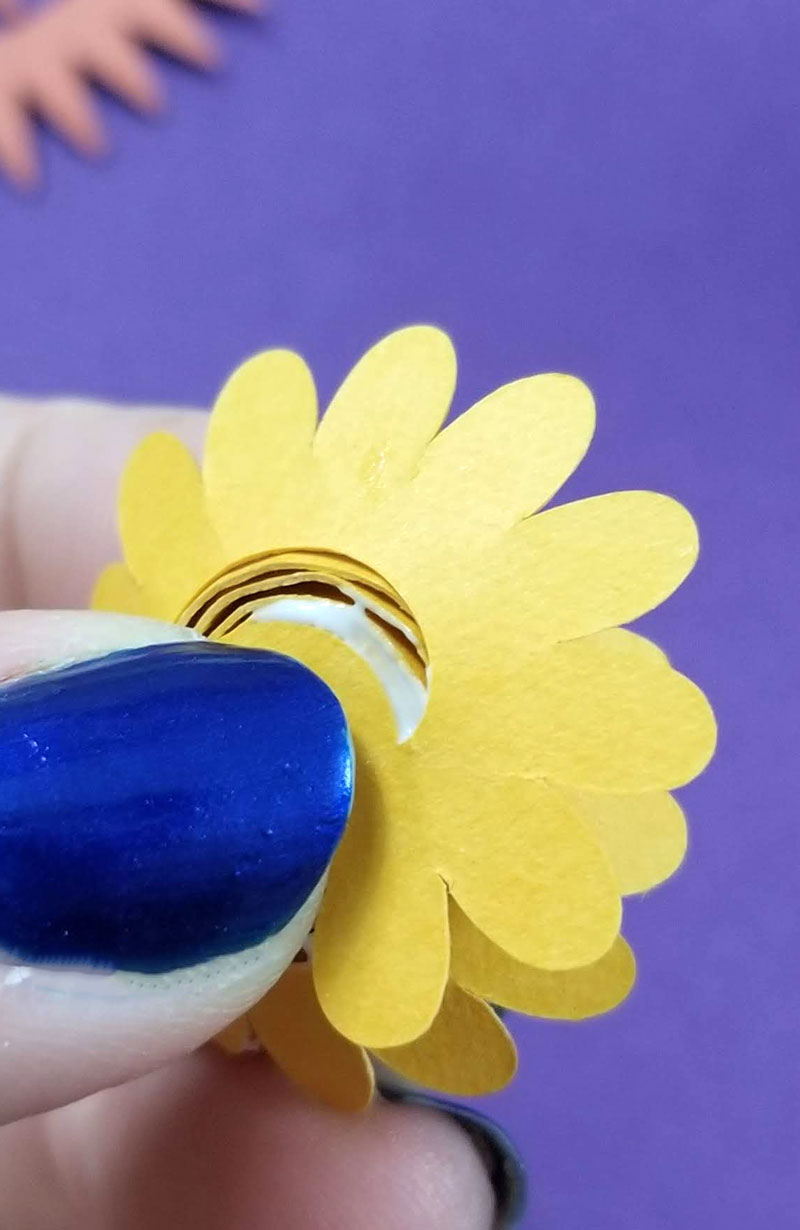 8. If you want, you can use your finger and/or something small and round (your quilling tool is perfect for this) to roll out the edges a little and to distress them, to give it a more organic feel.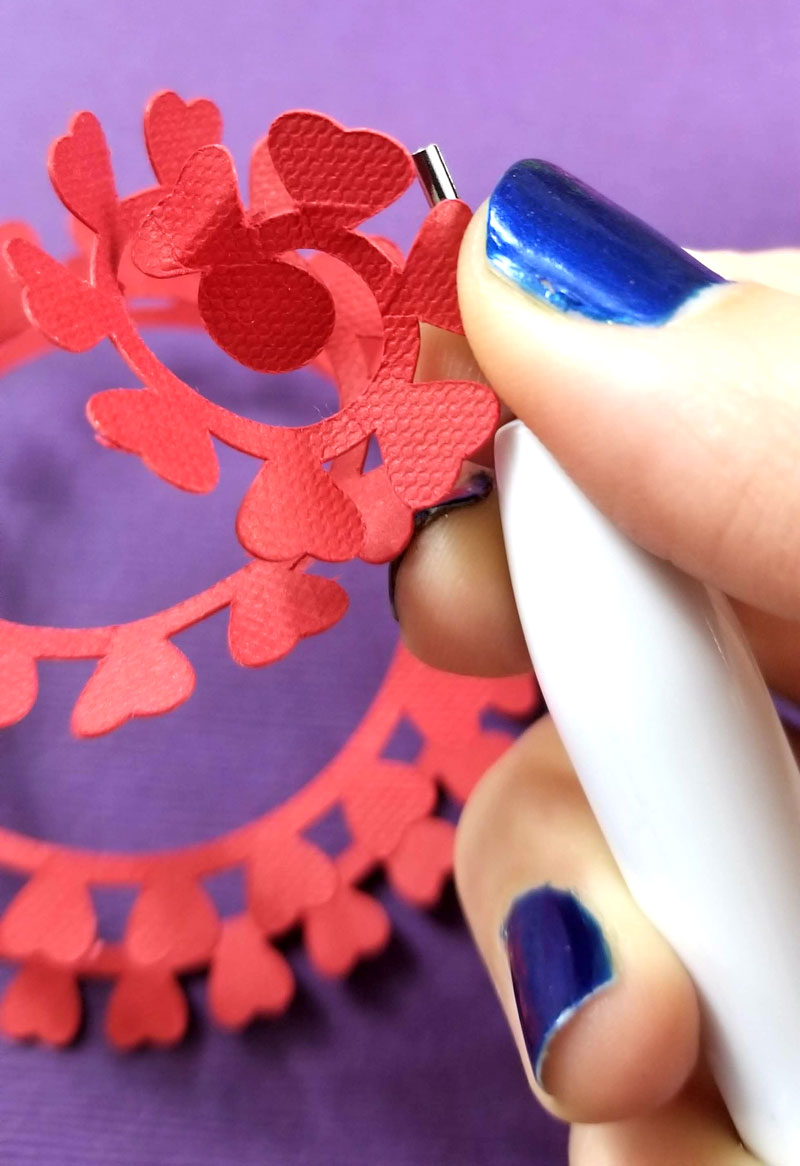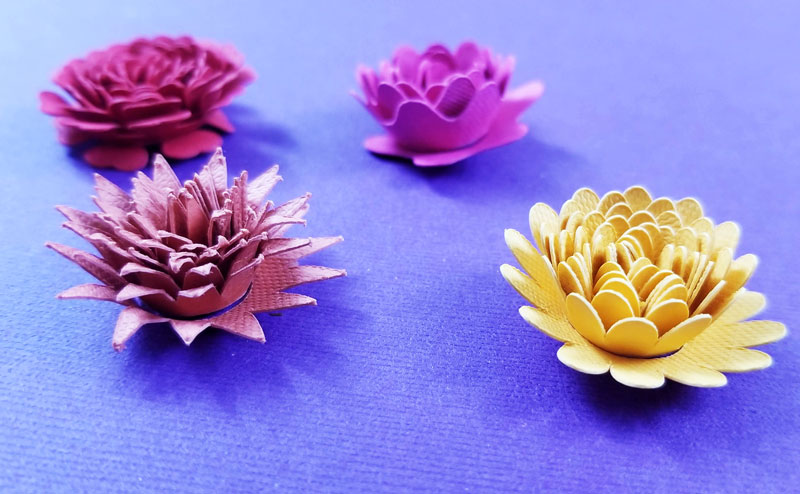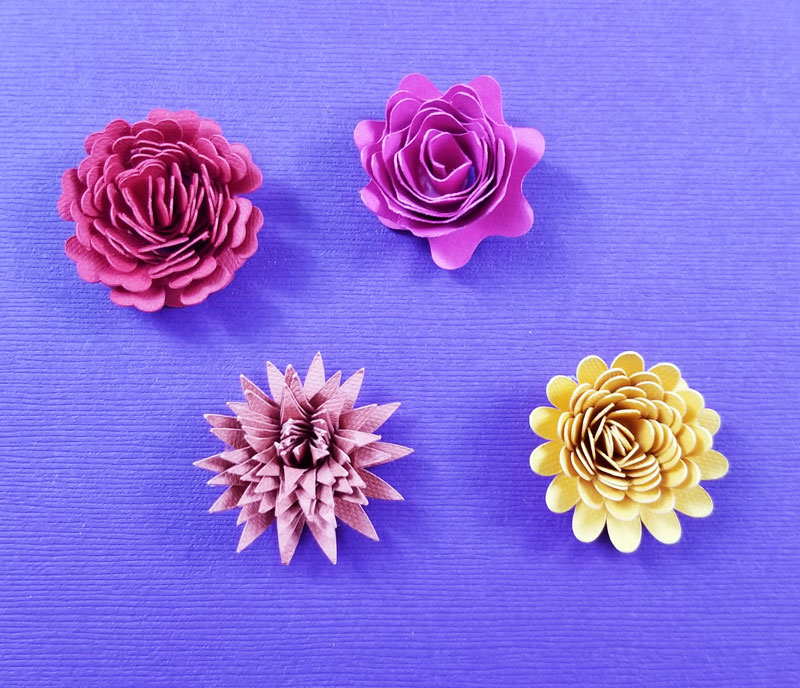 How to make a Paper Lotus:
1. Set up your images in Design space. If you want to do a few different colors, duplicate your design and change the color of the "draw" layers.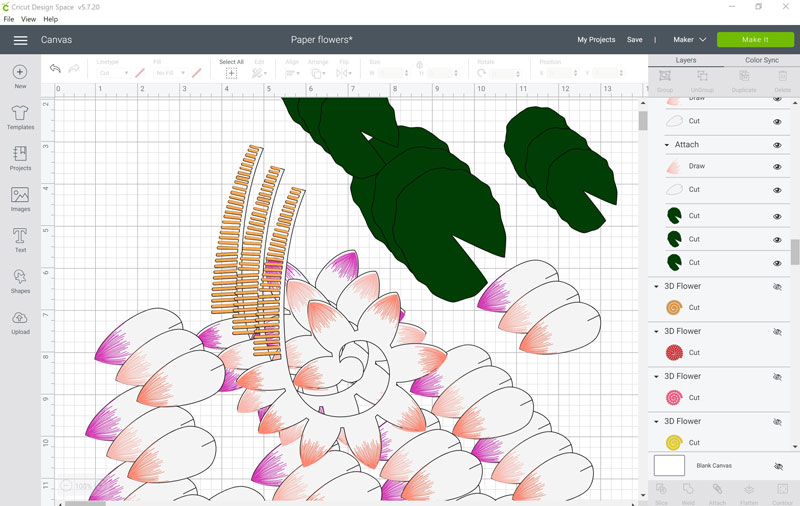 2. It'll take a while to draw, so go about your day, but pay attention – when your machine stops drawing it's probably time to switch pens. Design Space will prompt you.
3. Start assembling by rolling your spiral from the outside using the quilling tool, as you did with the rolled flowers.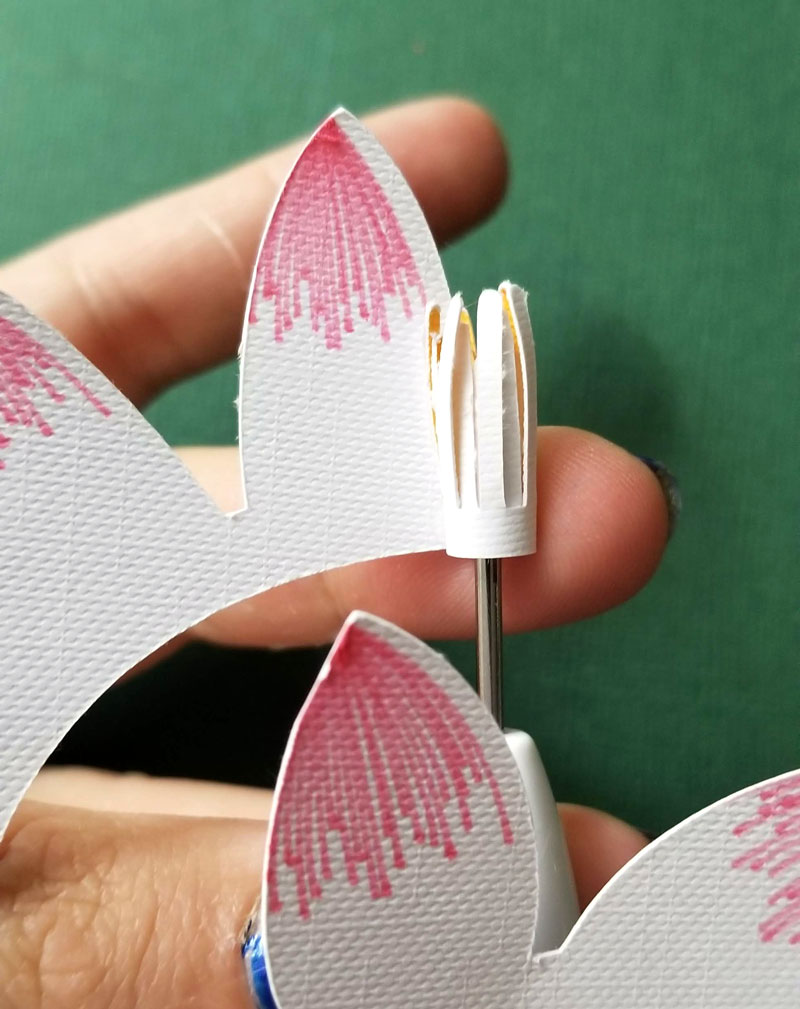 3. Glue your coil down to the circular base. For this flower, I used a glue gun as the instant bond made it much easier to assemble.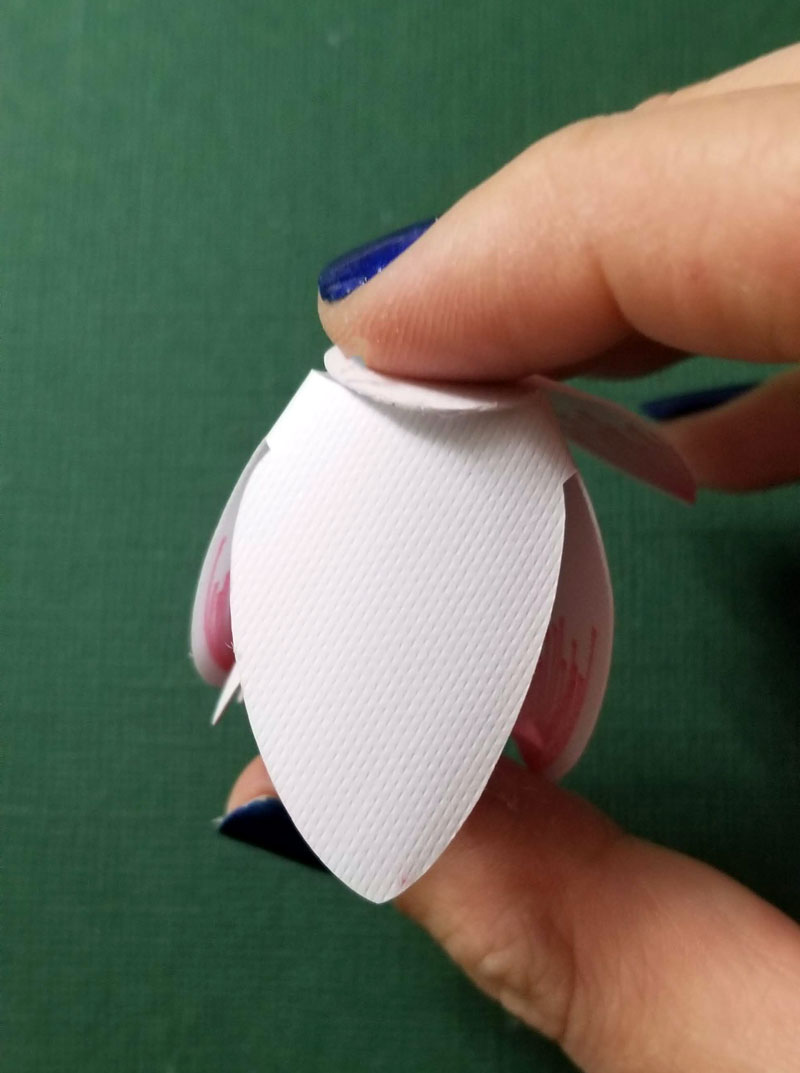 4. Glue the center of the Lotus flower to one of your lily pad bases.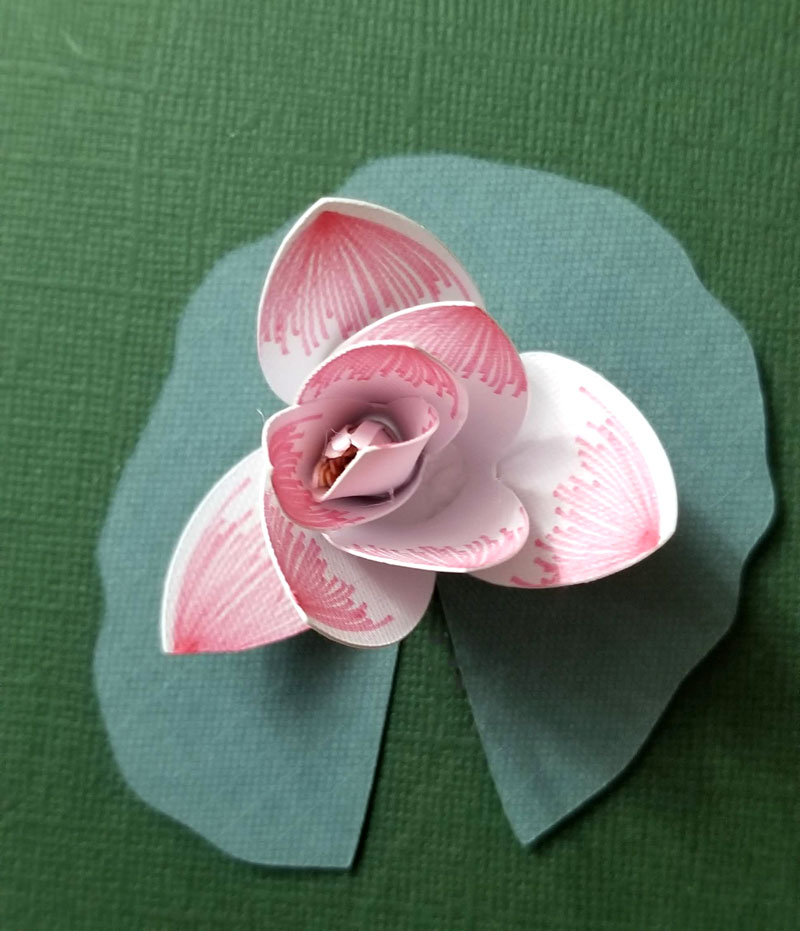 5.Overlap slightly and glue down the slit at the base of the loose petals.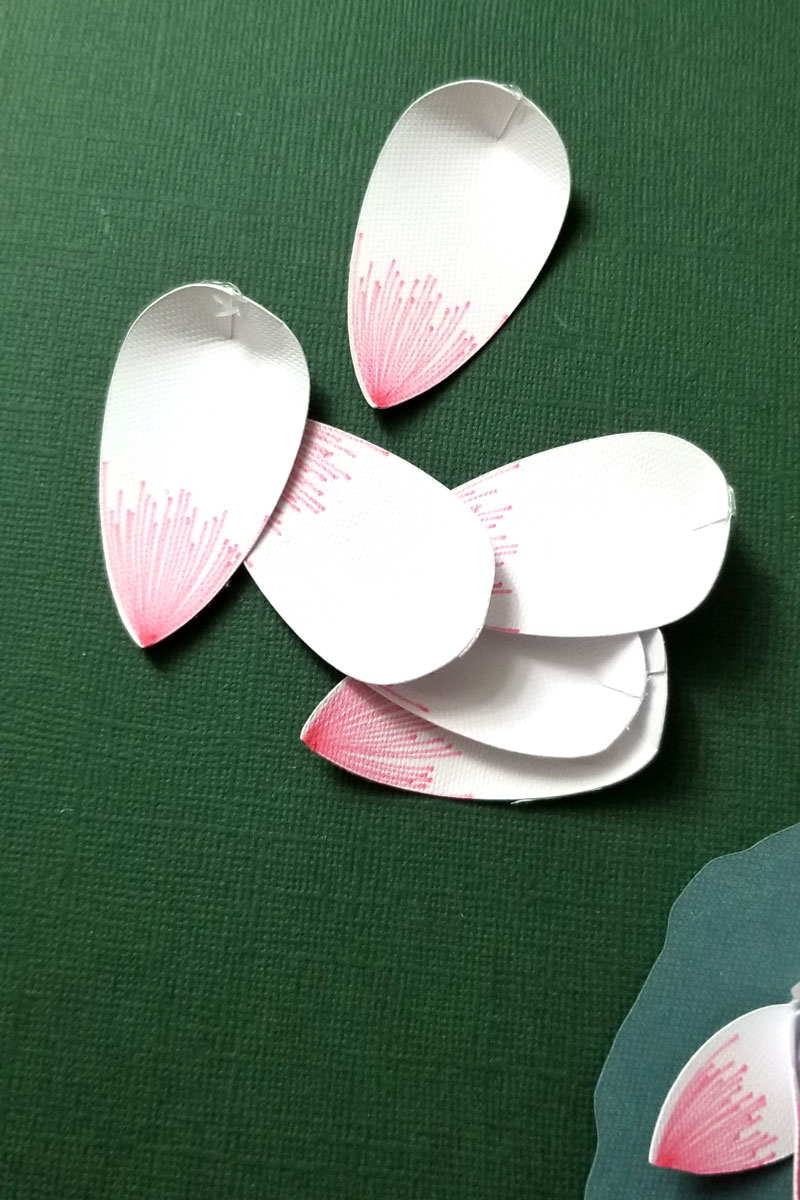 6. Start gluing them around your center. I like to start with the smaller petals and place two opposite each other. Then I work in two more in between each of those. I repeat with the larger petals.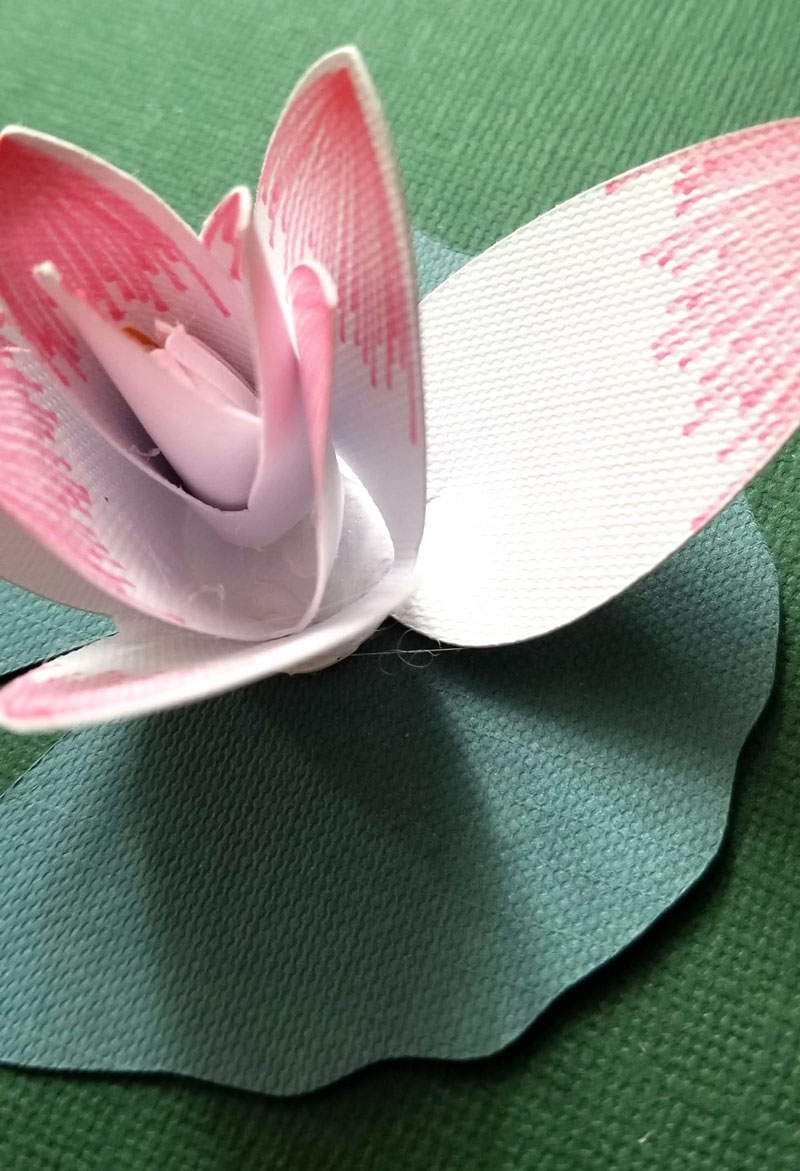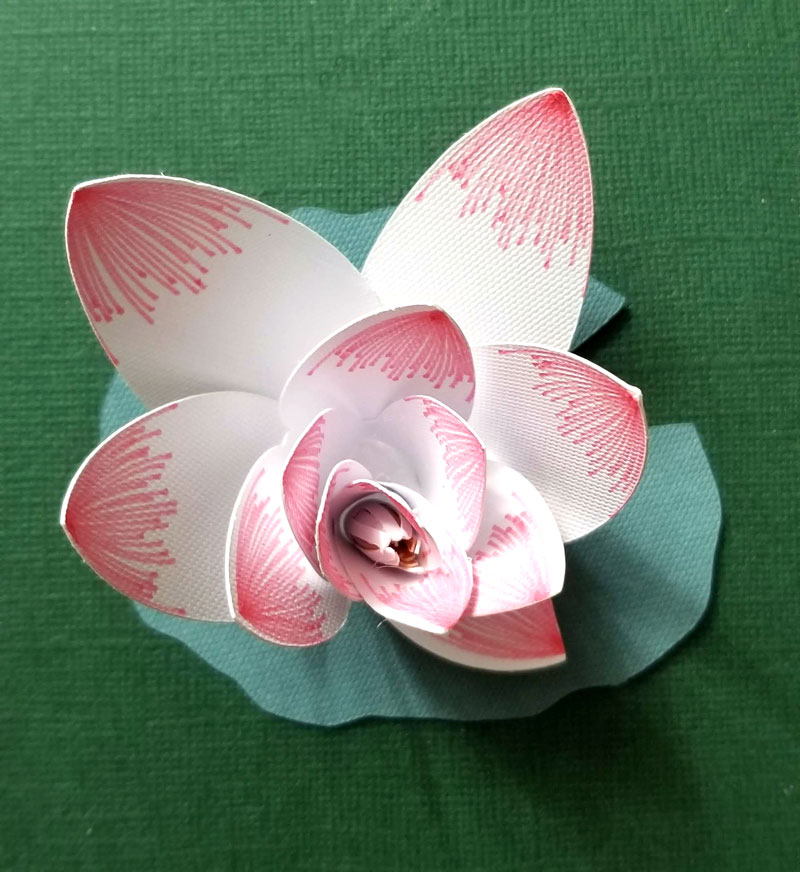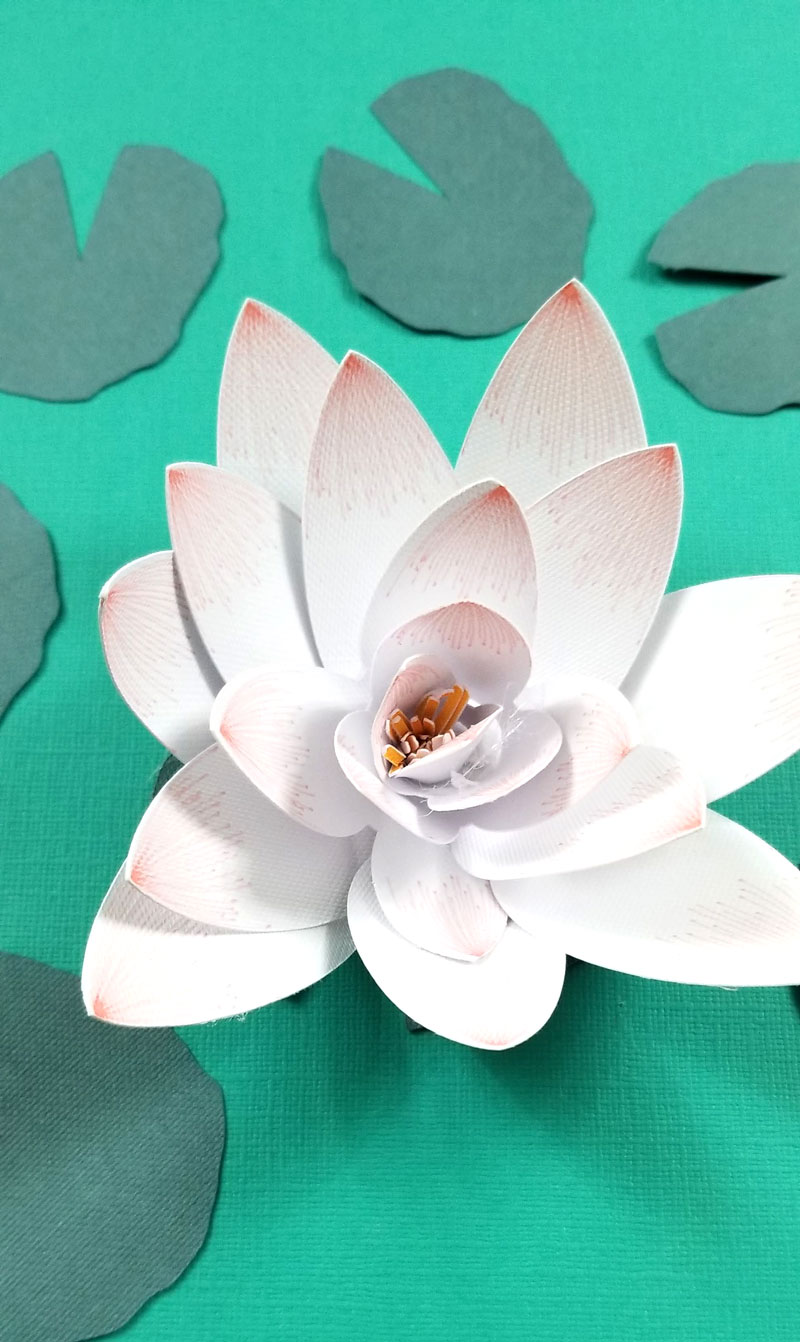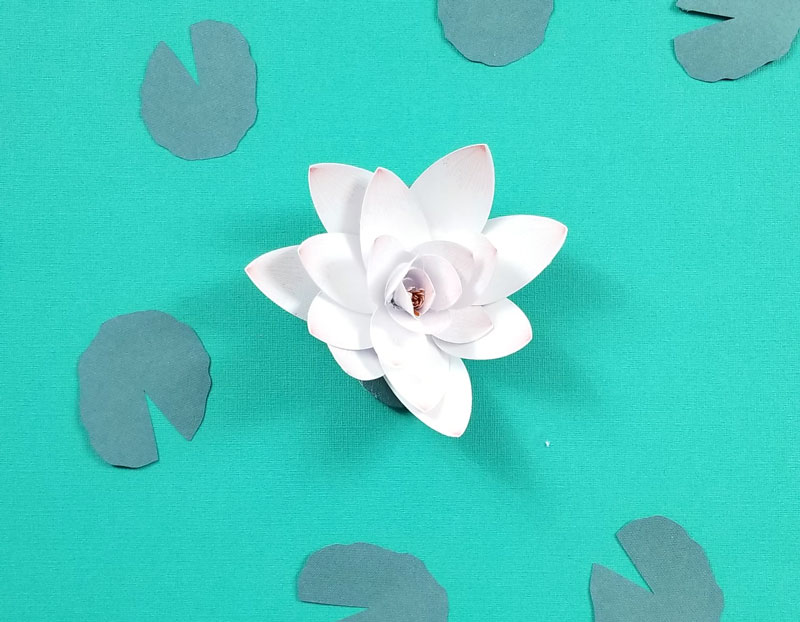 How to make paper flowers with Cricut: the Calla Lily:
This one definitely did not come out as planned. I think that I may have needed to scale up the design a little to get a better result. But it's still fun, and y'know I'm about the process, not the perfection.
1. Follow the prompts to cut and score. The scoring wheel can be used with the Maker. Insert the wheel with the open gear to the back.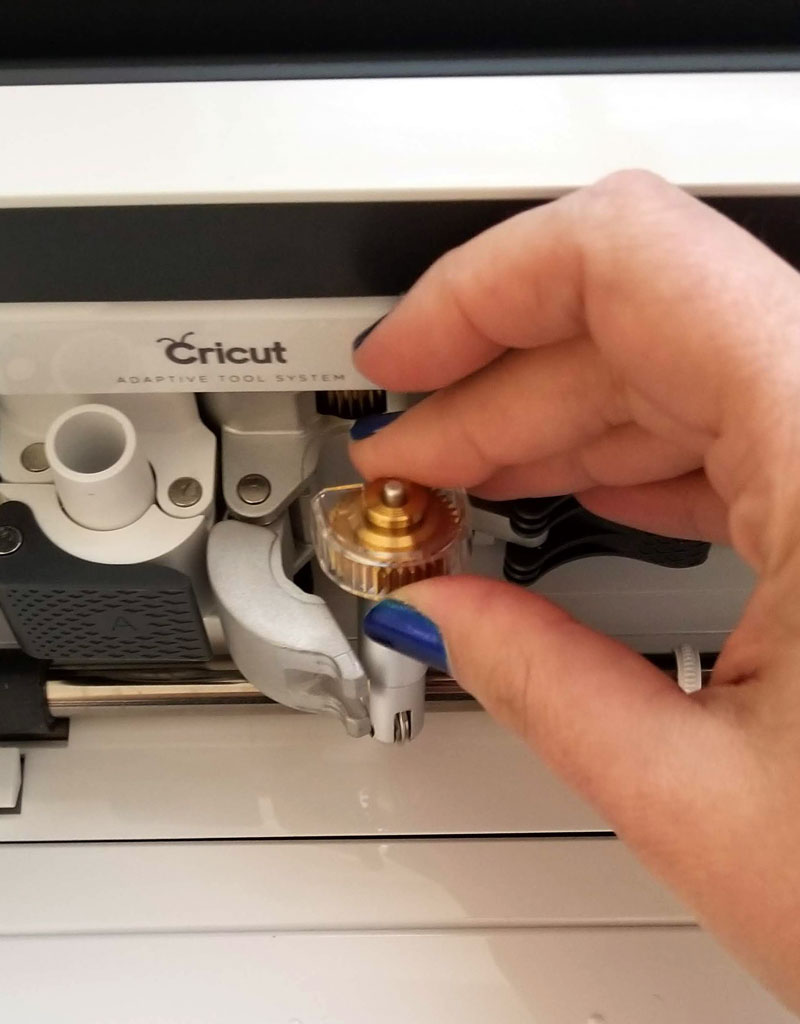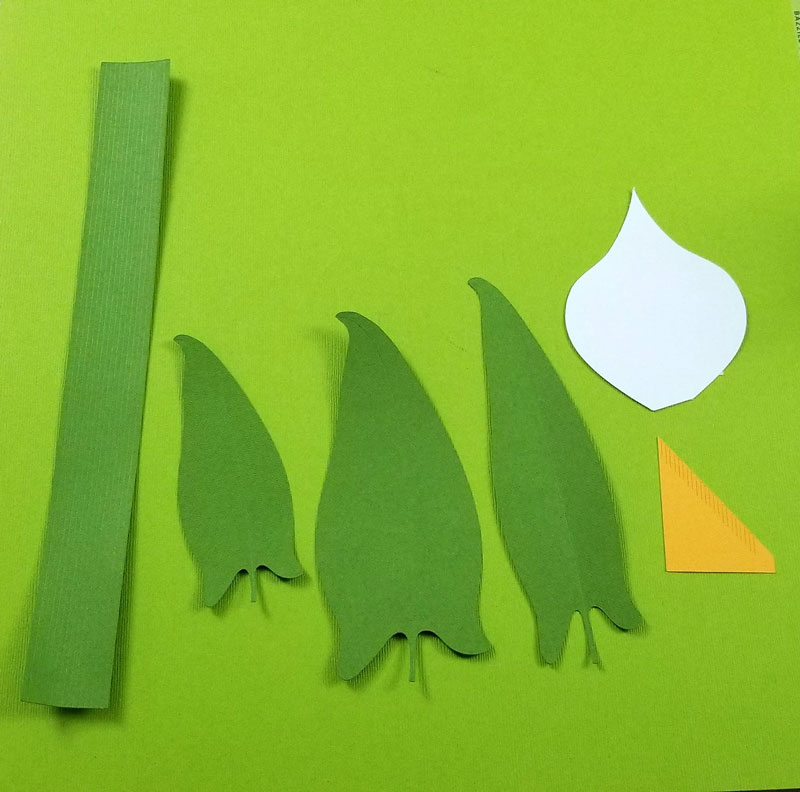 2. Crease the leaf along the score line.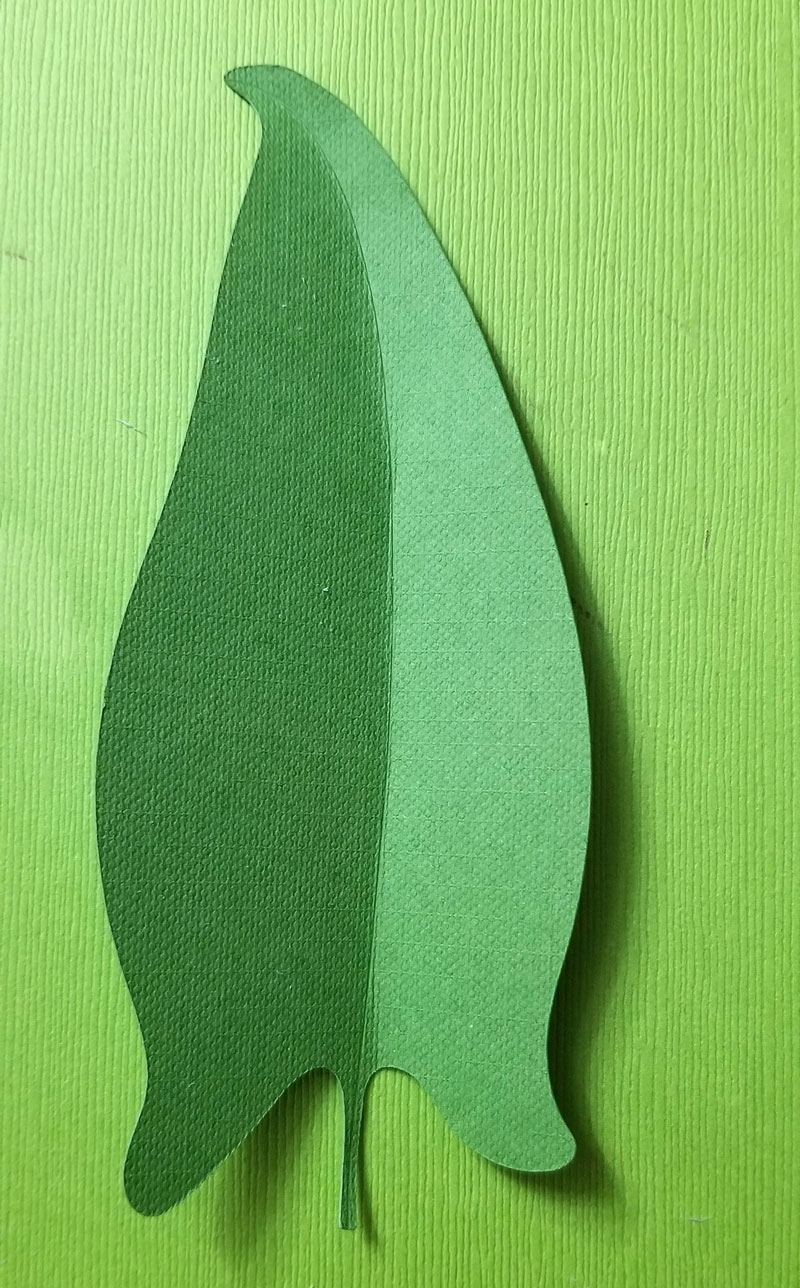 3. If you want you can distress your edges to make it feel more natural.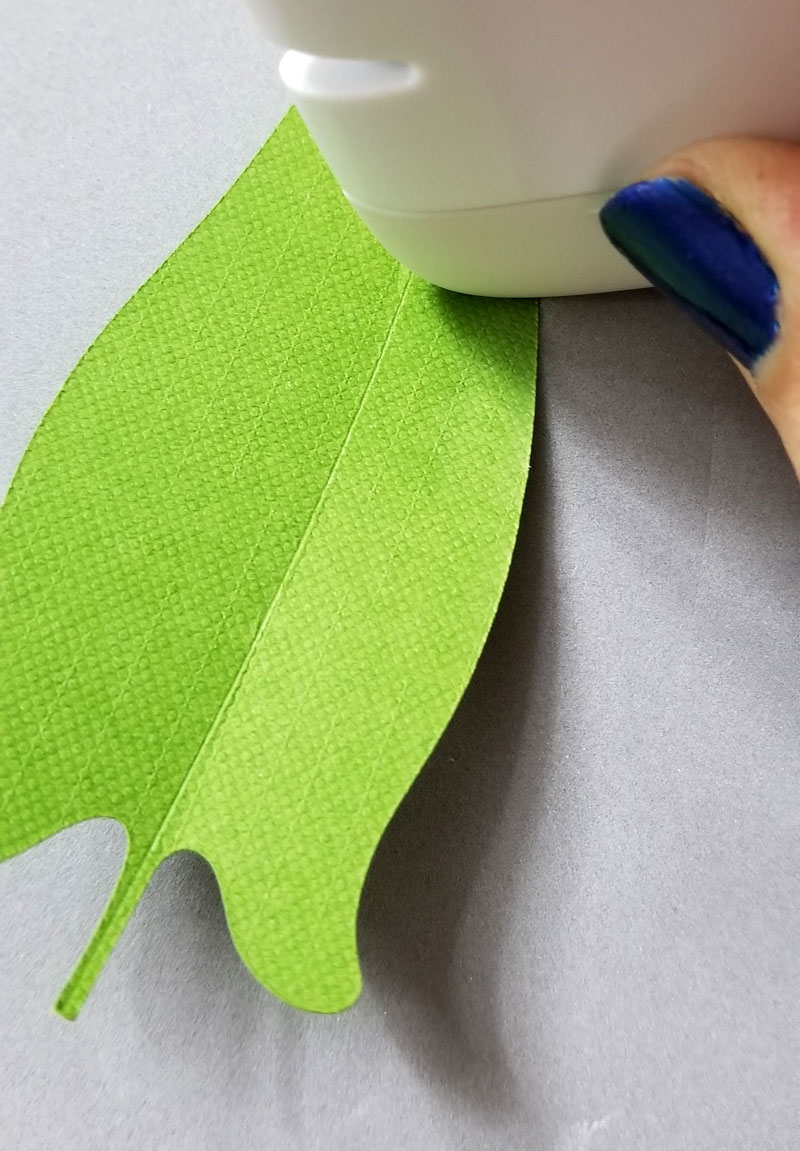 4. The stem was a little harder to assemble. It's scored with lots vertical lines, which I figured are to help roll it right, or to fold it small. Glue it shut and hold to set.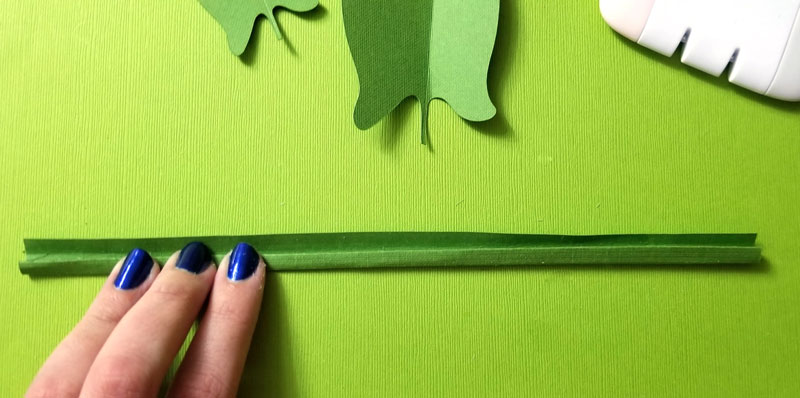 5. Roll the yellow center to shape it and then glue it around the top of the stem.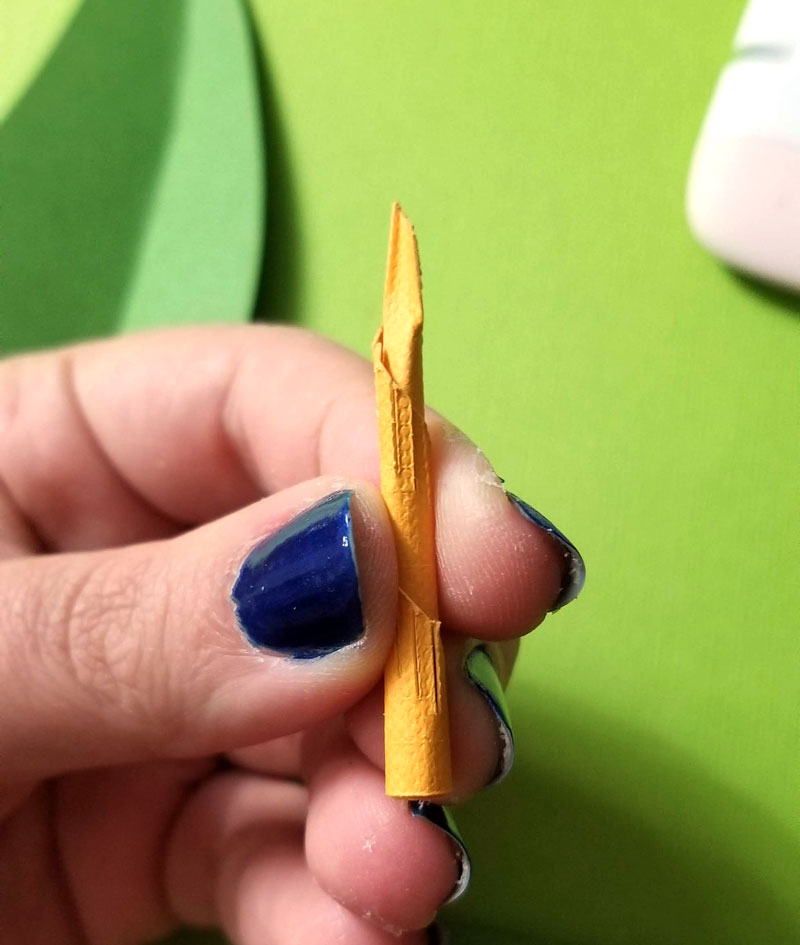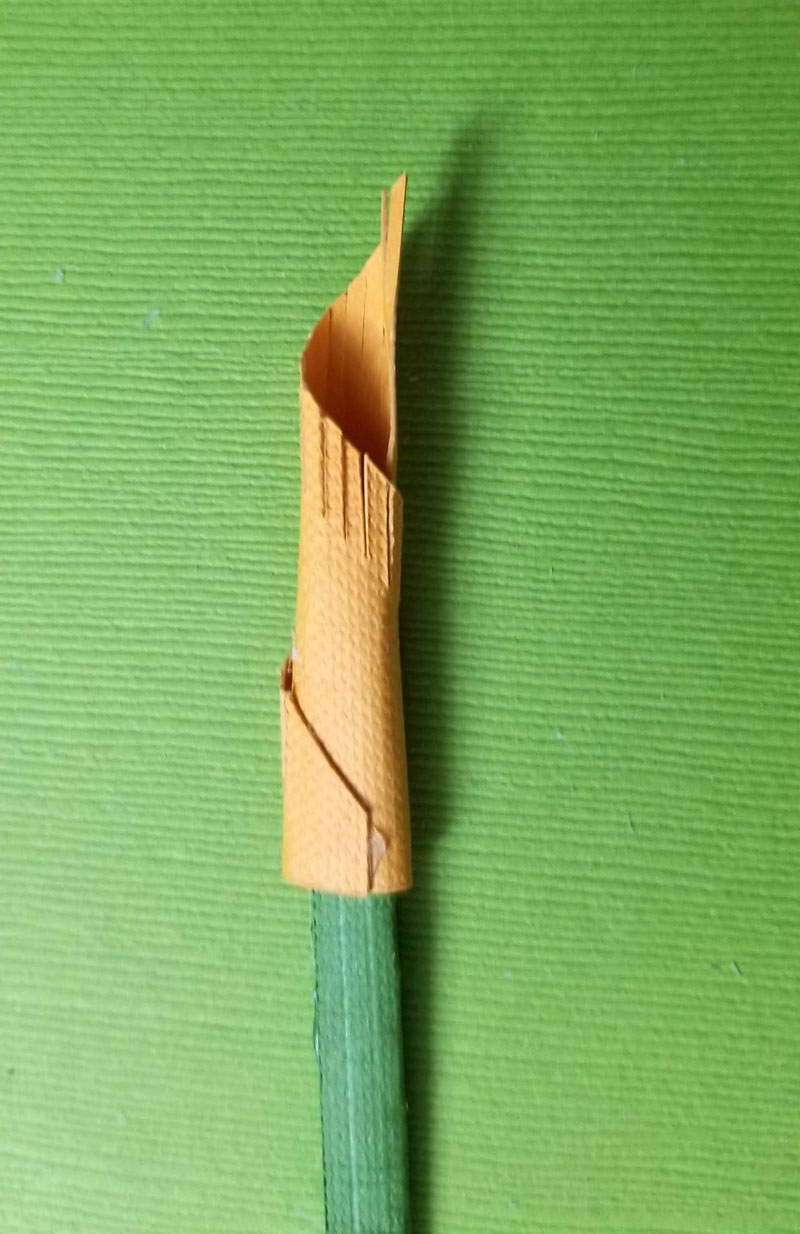 6. If you want you can distress the edges of your petal and roll the point outward. You can color this with watercolors if you want like I did with my watercolor calla lily template.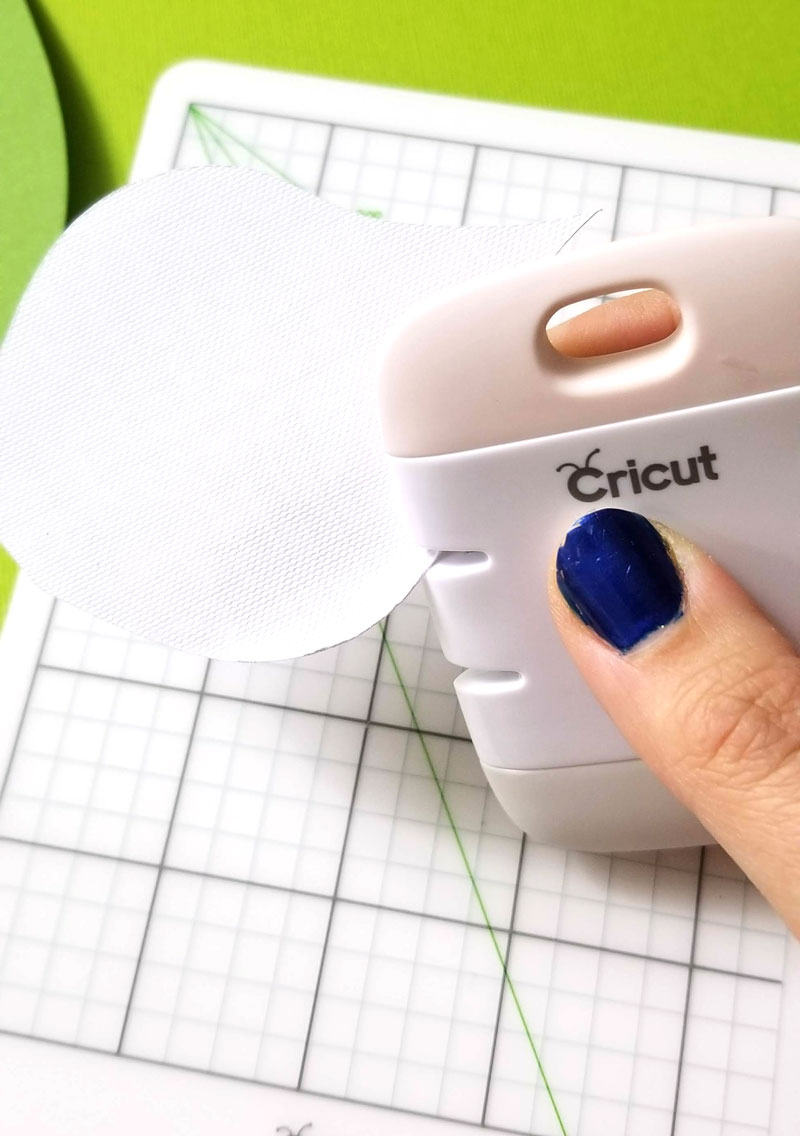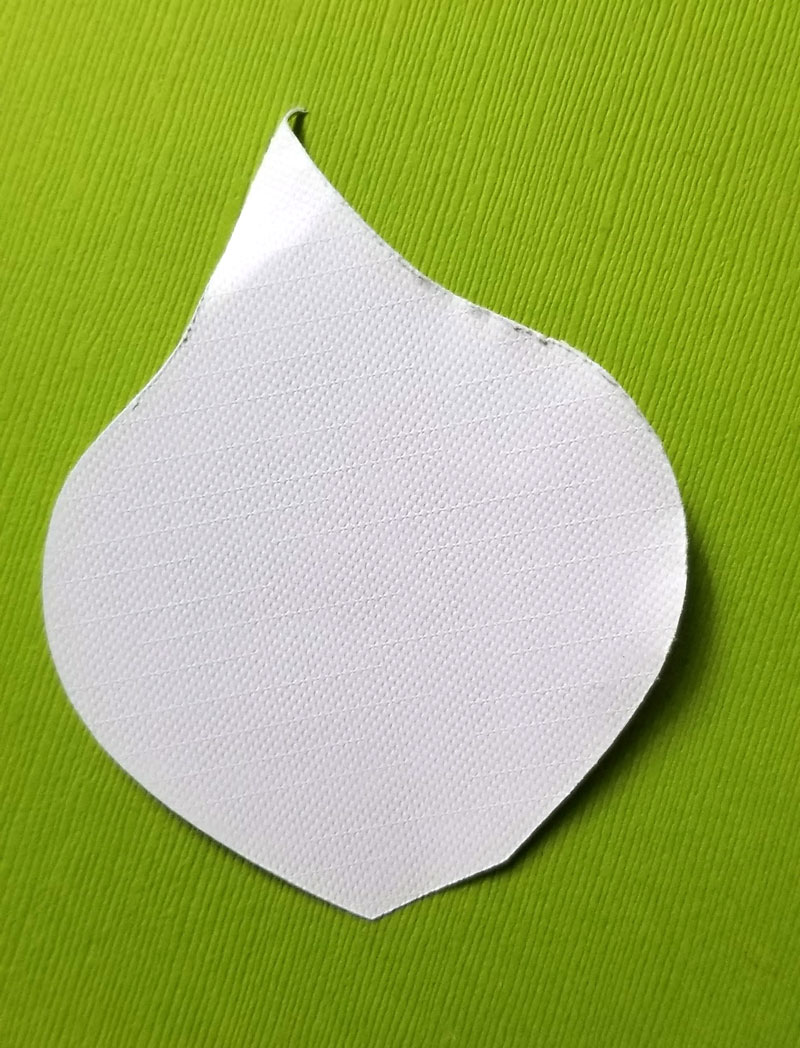 7. Glue it in place around the stem and hold it till it sets.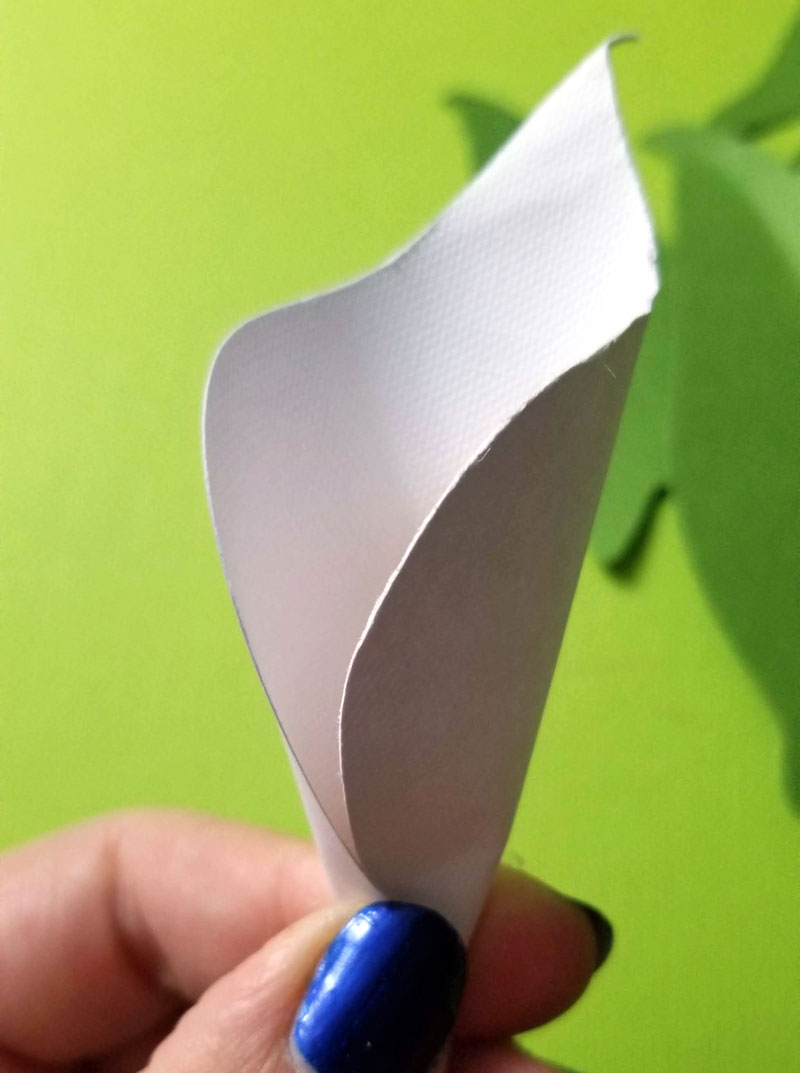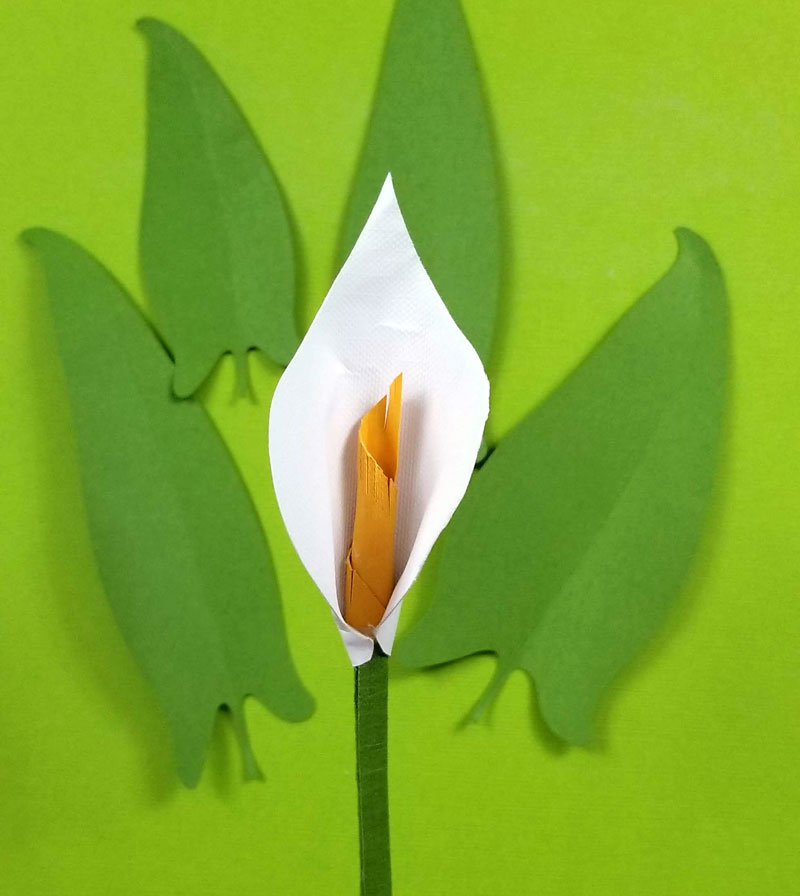 I hope you enjoyed learning how to make paper flowers with Cricut! Want me to share more here? Comment with your favorite flowers!