Beads. It's like my craft "room" is taken over by them. Here are eighteen FUN things to make with beads that are NOT jewelry. I make bead crafts all the time because I have so much surplus from my jewelry making projects and these are just some ideas that AREN'T jewelry! This post contains affiliate links.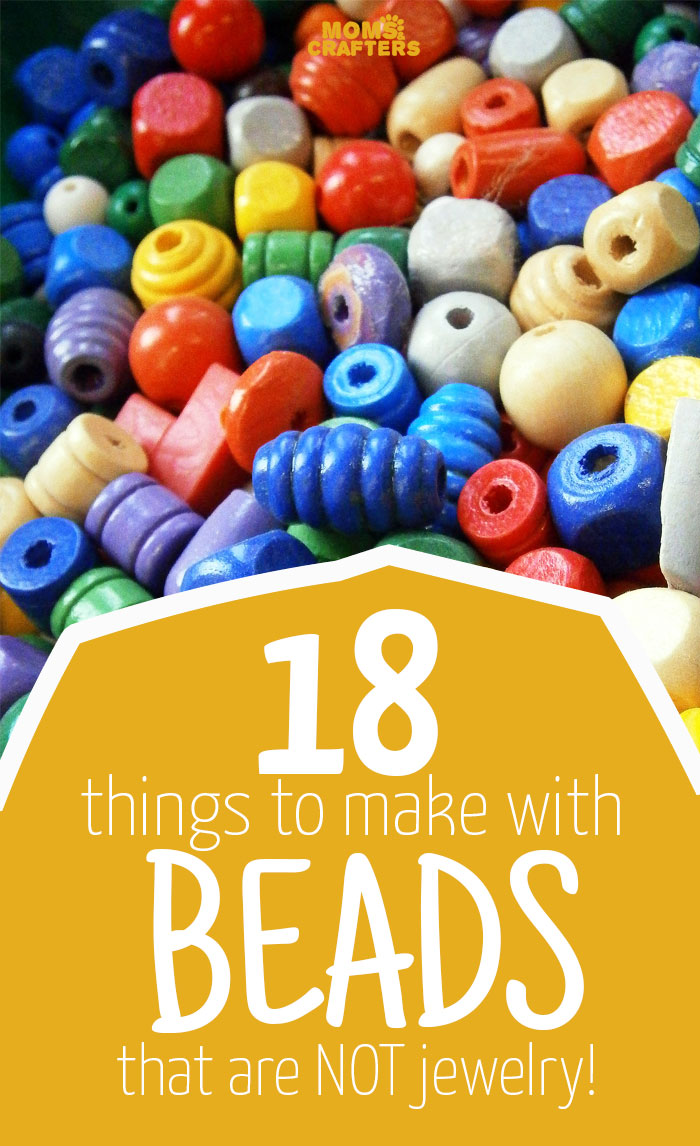 In this post you'll find:
If you've ever been an aspiring jeweler, you'll know just how quickly the beads can take over. They come in such an awesome variety, that you simply can't help stocking up on every. single. type of bead.
Over time, I've made things with beads that are NOT jewelry. I gathered some other things to make with beads from various bloggers, and the result is this amazing collection. It just proves that beads should be a staple in every craft closet – not just those who make jewelry.
You will notice a pattern. Most of these things to make with beads use a few specific types of beads: pony beads, Perler beads, and wooden beads in various shapes, colors, and sizes. That's probably because they are the most frugal for crafting, but they can also be the most versatile.
Try substituting some out for glass or other beads. You don't need to stick to the given bead type, and sometimes swapping pony beads for eclectic glass beads adds so much character to your project!
Regardless, the three types of beads I mentioned above should DEFINITELY be found in every craft closet, for their versatility, and the endless options they lend to crafting.
---
Want to learn how to make jewelry? Get the book!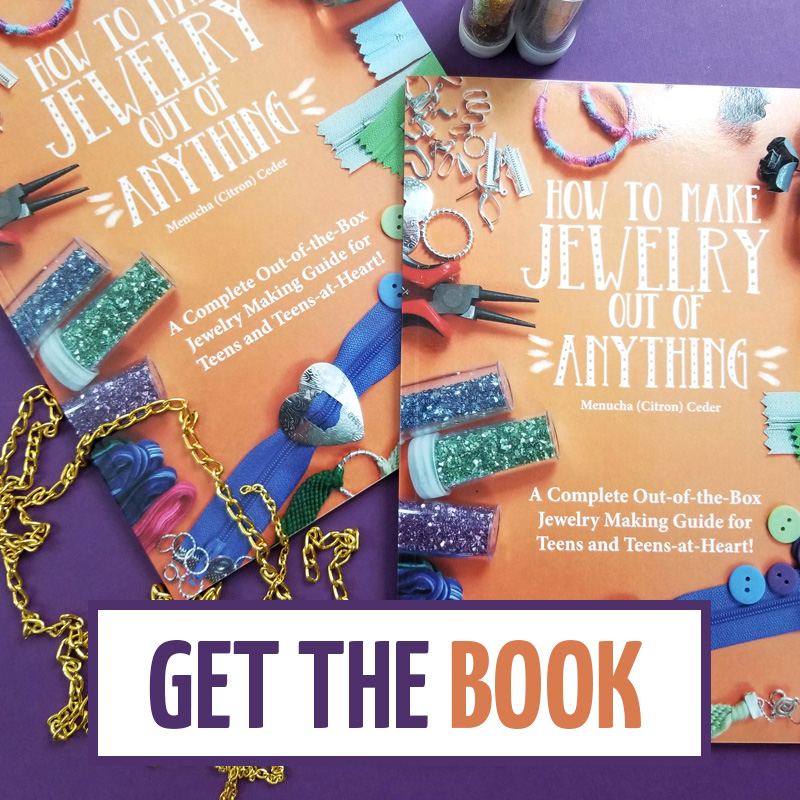 ---
18 THINGS TO MAKE WITH BEADS – THAT AREN'T JEWELRY!
Click on the link or the image by each project to be taken to the tutorial.
Spoiler alert: since I first published this in August 2015, I've added lots more ideas to the list so you actually have more than 18 ideas! Enjoy.
Things to make with glass or gemstone beads:
Glass and gemstone beads are your "typical" jewelry making beads that you might have way too many of. These ideas were created for that type of bead specifically, but most of the ideas on this list can be made using glass or gemstone beads.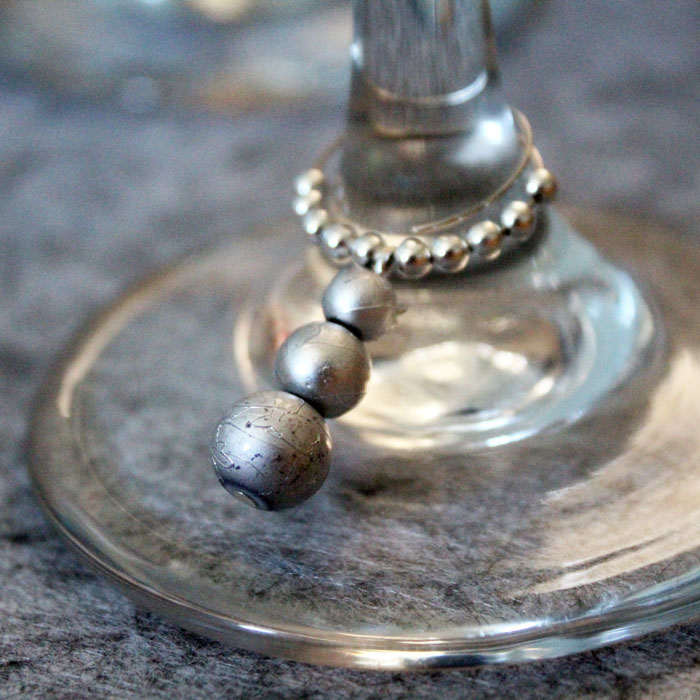 Perfect for a winter party, a holiday event, or a New Year's bash, these are so stupid simple to make! Making just one or two won't bust your whole stash, but if you make them for a big event, you'll definitely use up a lot of your beads.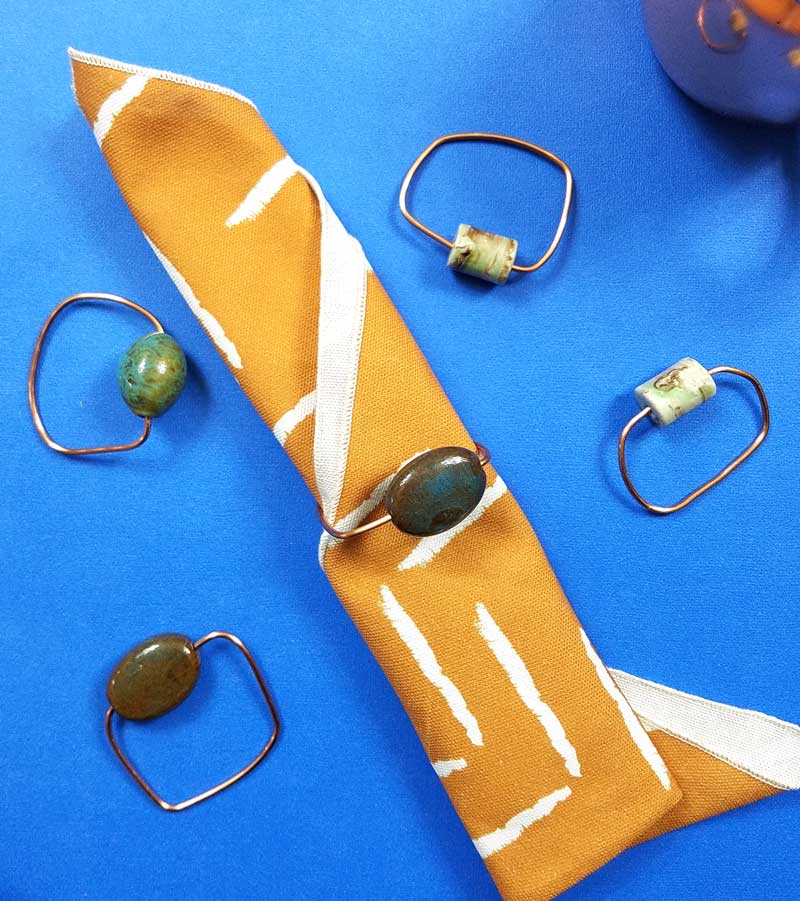 I used large gemstone beads to make these elegant copper napkin rings. They really didn't take long to put together and have been the talk of many a dinner!
3. Bookmarks: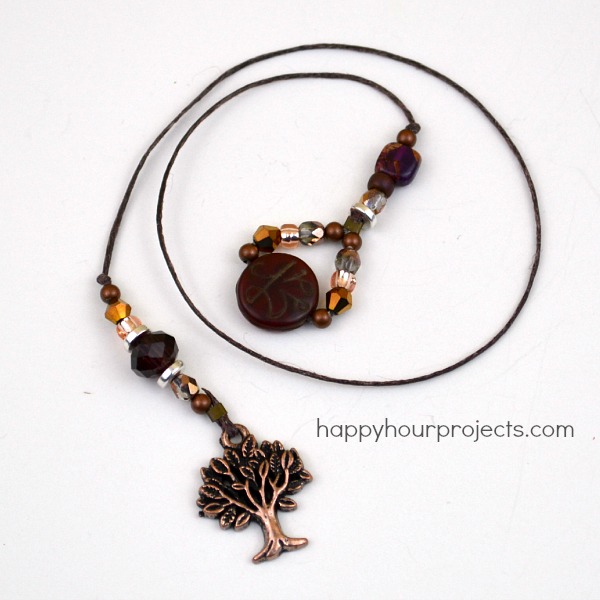 Who said bookmarks can't be super classy? This Beaded Linen Twine Bookmark by Happy Hour Projects will make you want to keep on reading (magazines, if you're like me…)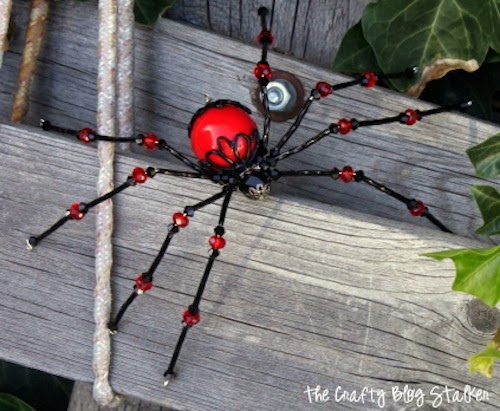 This beaded spider by The Crafty Blog Stalker is perfect for Halloween, or any time of year of you love spiders… This is the grown-up version.
Things to make with Pony beads:
Pony beads might be reminiscent of preschool beading projects, but they're also fantastic for other crafting projects. These things to make with beads show you how versatile the inexpensive plastic beads can be.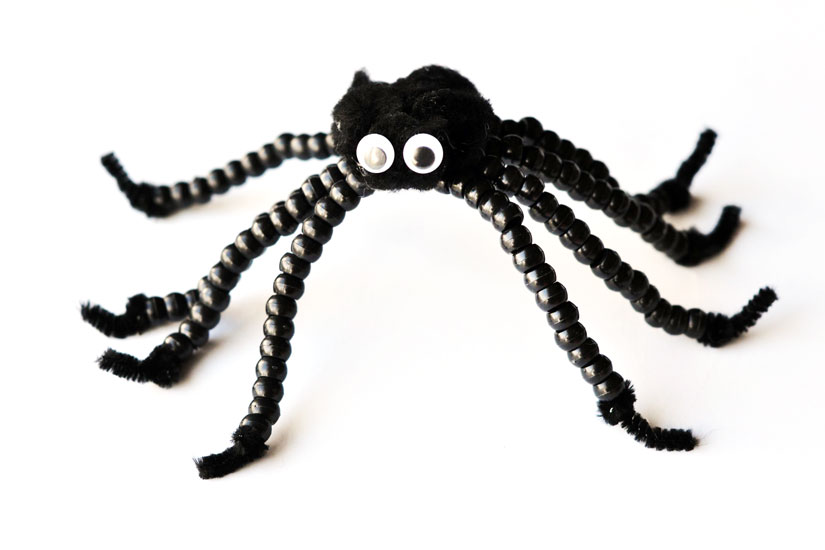 And here's the kiddie version of the spider, using pony beads! It's easier for kids to thread pipe cleaners than other materials, and they get to develop those fine motor skills too.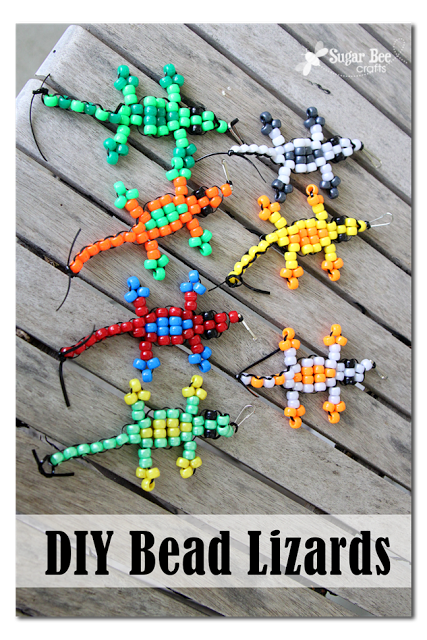 These friendly pony Bead Lizards by Sugar Bee Crafts are a perfect summer camp craft! Or, make them in the winter to look forward to warmer weather.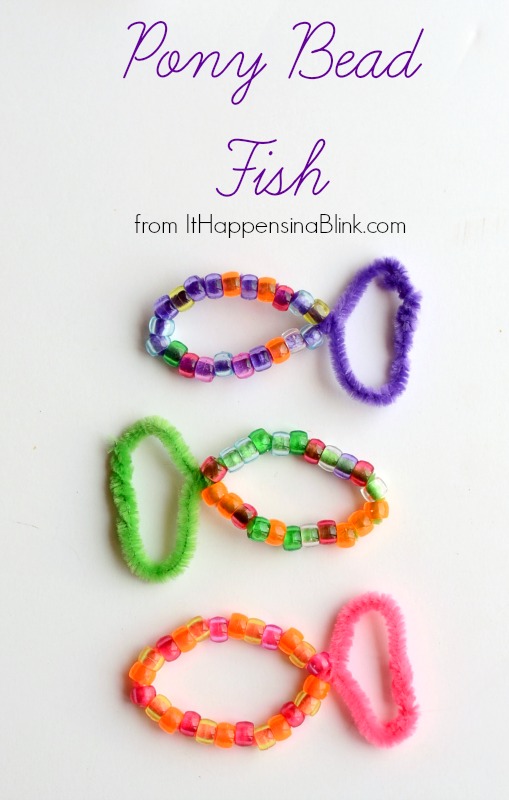 Pony Bead Fish by It Happens in a Blink are a great way to practice fine motor skill with little ones.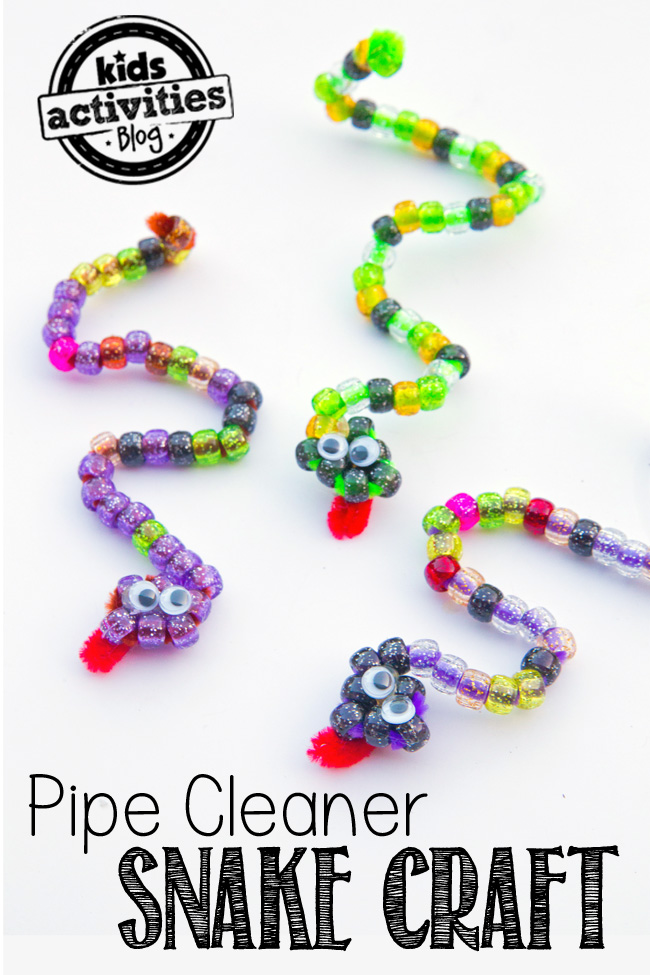 My husband loves snakes, so these beaded snakes by Kids Activities Blog are a favorite of his. Click through to see the clever little twist that forms the head.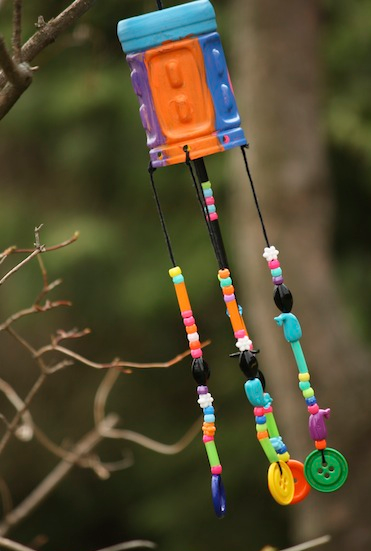 Beaded Wind Chimes by Happy Hooligans are hard to make NOT come out great! I love how she combined it with upcycled materials, making it a true "craft with what you have" project.
Things to make with wooden beads:
Wooden beads are super cheap to buy, very lightweight, and easy to glue, giving your things to make with beads a new dimension. They are also easy to write on and paint on, and have an organic look to them.
10. Name Keychains: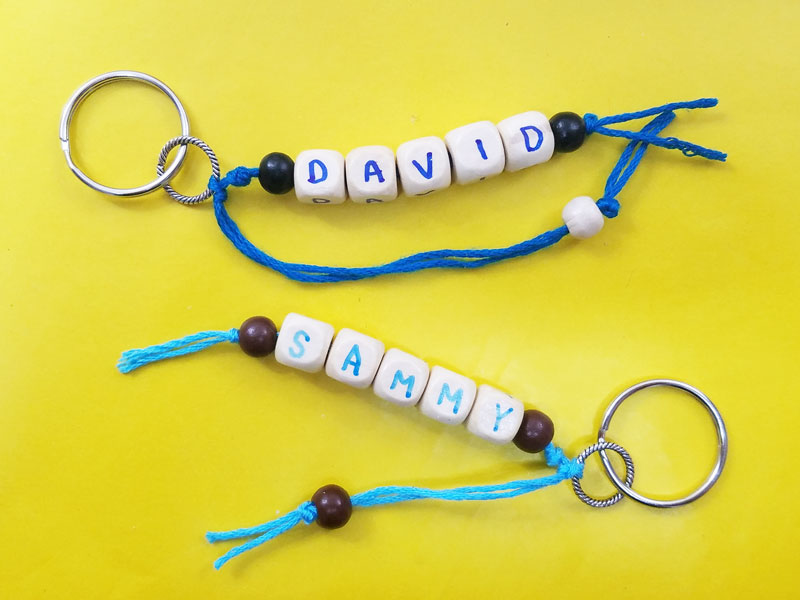 We made these fun name keychains as a class gift for M's whole class and they loved them! You can sub gimp or another thick thread for the embroidery floss if you want something stronger.
11. Tetris Magnets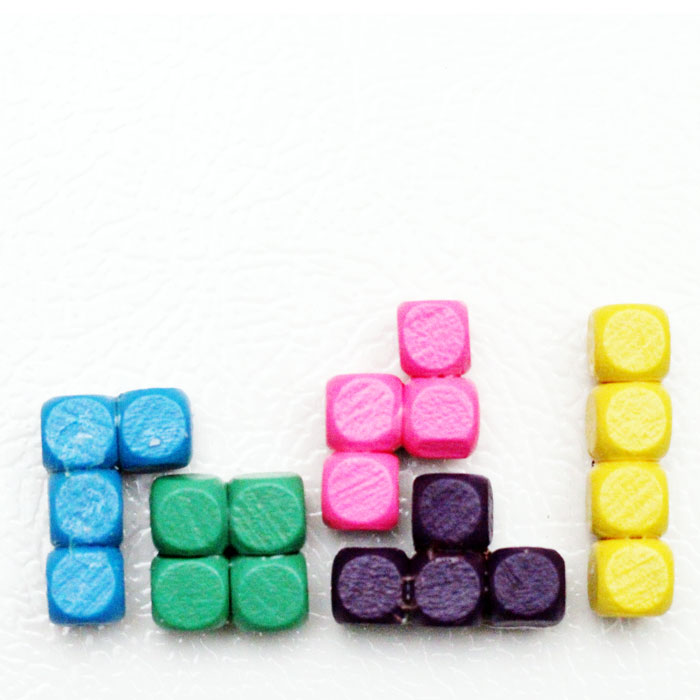 Tetris inspired magnets are easier to make than you think! And they look so great on your fridge, locker, or given as a gift.
12. Hashtag Magnets: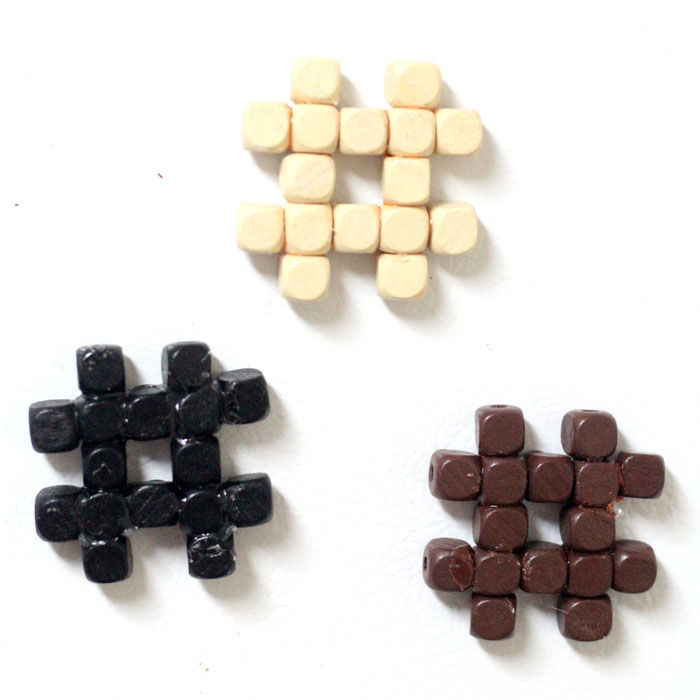 Or use the same technique to make hashtag magnets!
13. DIY Trivet:
Make these DIY trivets as a last minute fix when guests are on the way, or make 'em cuz you love 'em. These are so easy to make, your three year old can help.
14. Hungry Caterpillar Bead and Pipe Cleaner Craft: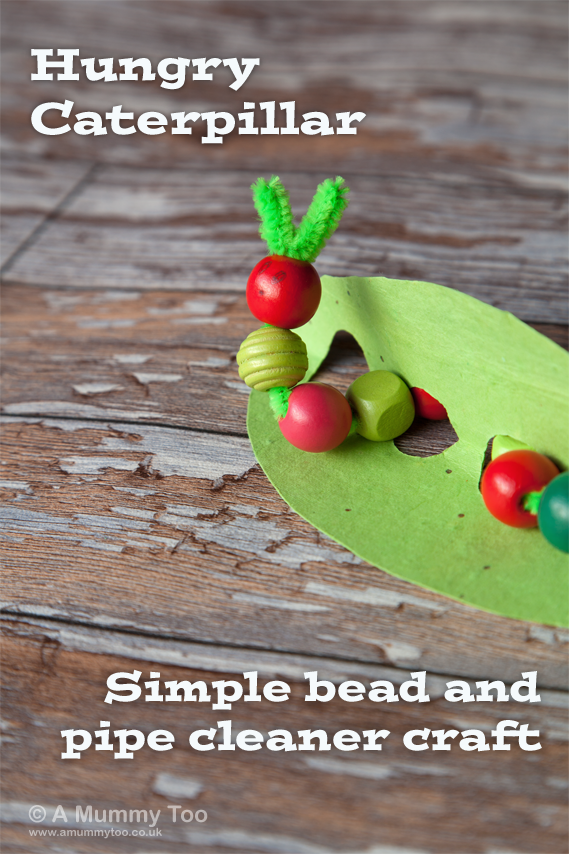 I'm obsessed with this Hungry Caterpillar Bead and Pipe Cleaner Craft by A Mummy Too! The youngest in the family can make it to go along with the book. Click on the image for instructions.
Add loads of personality to these cork character magnets! You'll want to make a dozen at least. These things to make with beads show you how to make use of beads as supplementary elements to glue onto different projects.
16. Pretty Spring Napkin Rings: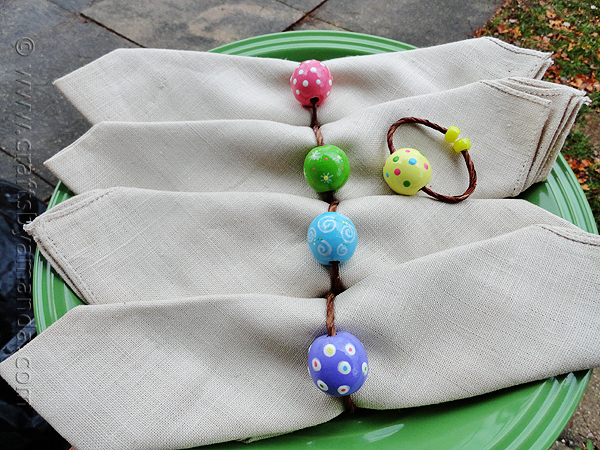 Pretty Spring Napkin Rings by Crafts by Amanda take beaded crafts to a whole new level! Click to see how this beautiful craft is done, and how you can truly personalize here.
17. Jewelry Organizer: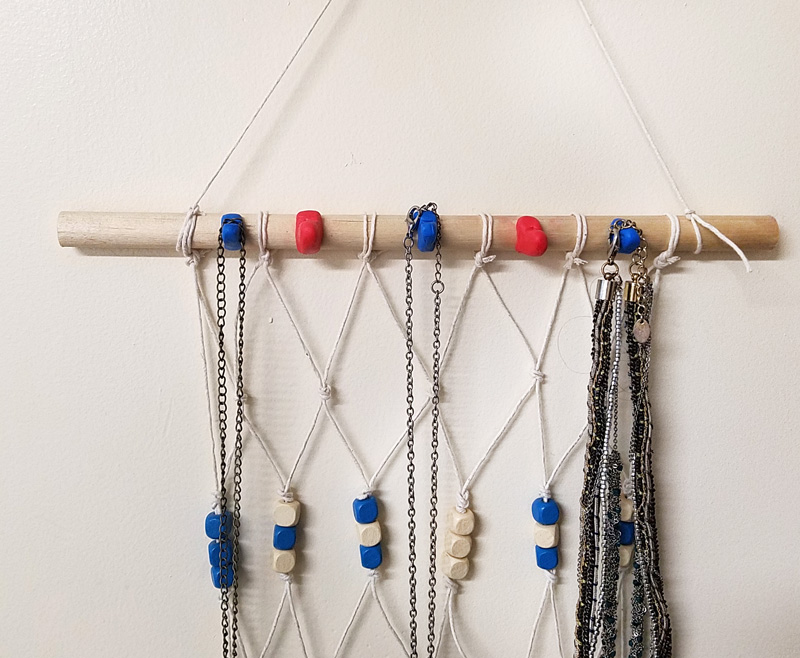 Make your own necklace holder using very basic macrame or…
18. Animal Wall Hanging: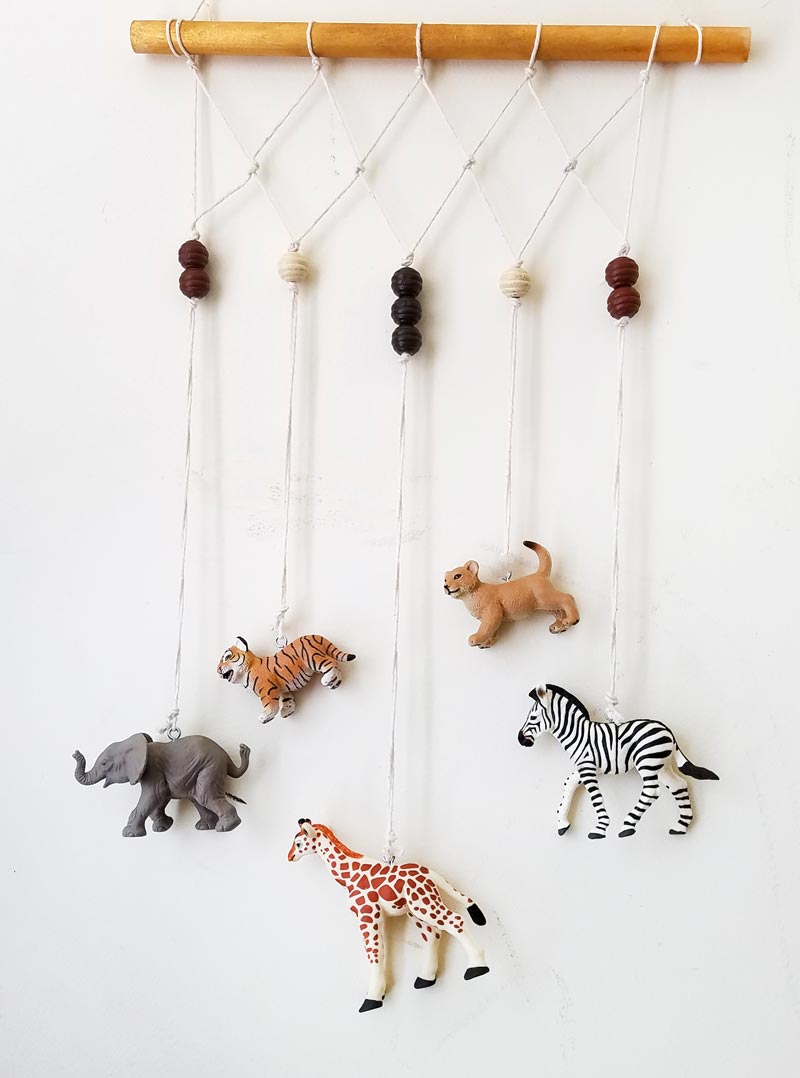 Make an adorable toy animal wall hanging. Either way, wooden beads really dress things up in these things to make with beads for your home.
Things to make with Perler beads:
Perler beads come in big buckets and are meant for melting – which means you can make basically anything with it if you get your brain thinking in the right direction! And if you love making fuse bead projects, check out this cool gadget from Flycatcher that lets you pixelate anything into a fuse bead project! (Get $5 off with code MOMSANDCRAFTERS)
19. Fuse bead keychains
Get Spring crafting with these super cool fuse bead keychains! Turn on the music and relax as you craft and then have fun giving them as gifts!
20. Perler Bead Buttons: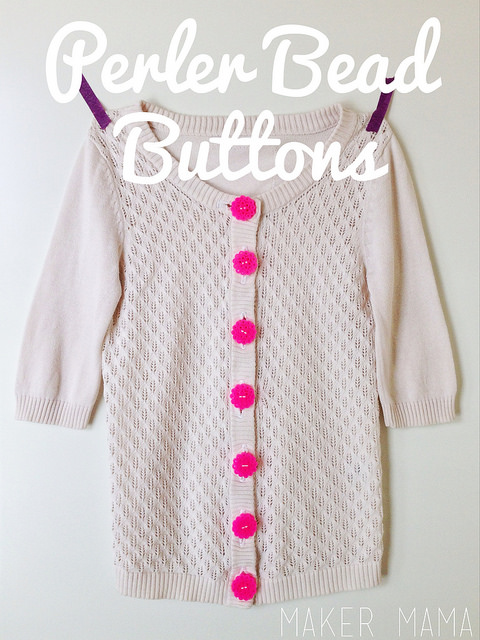 Now THAT's what I call a functional bead craft! Make these Perler Bead Buttons by Maker Mama to go with your next sewing project.
21. Perler Bead Minion Cup Cover: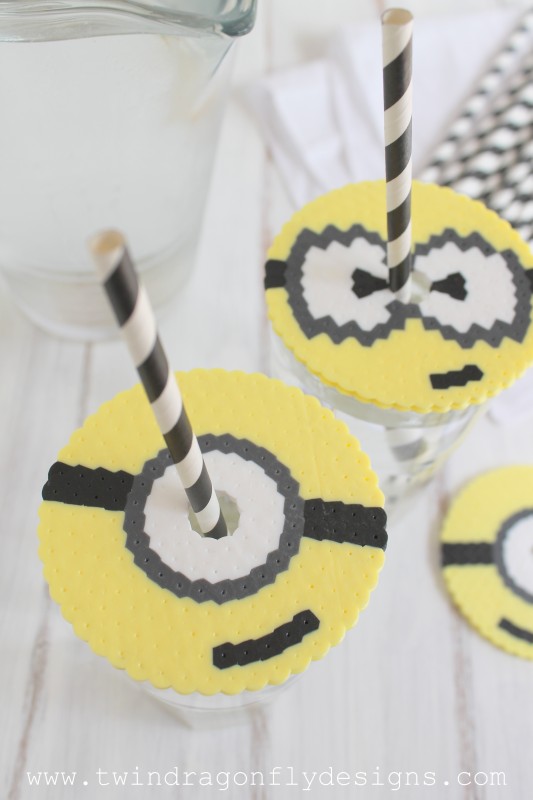 Here's another functional Perler Bead craft – Perler Bead Minion Cup Cover by Twin Dragonfly Designs! Once you have these to go with your summer drinks (and block those bugs!) you won't want to go back.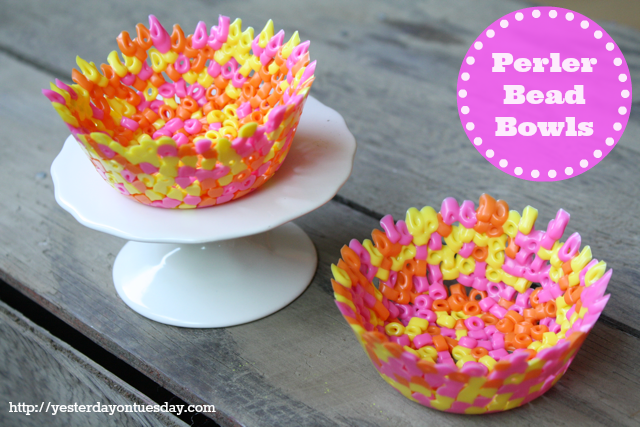 And while we're on the subject of Perler beads and function: make some DIY Perler Bead Bowls by Yesterday on Tuesday.
DO YOU HAVE ANY OTHER IDEAS FOR THINGS TO MAKE WITH BEADS? COMMENT BELOW – I'D LOVE TO HEAR!