Beads. It's like my craft "room" is taken over by them. Here are eighteen FUN things to make with beads that are NOT jewelry. I make bead crafts all the time because I have so much surplus from my jewelry making projects and these are just some ideas that AREN'T jewelry!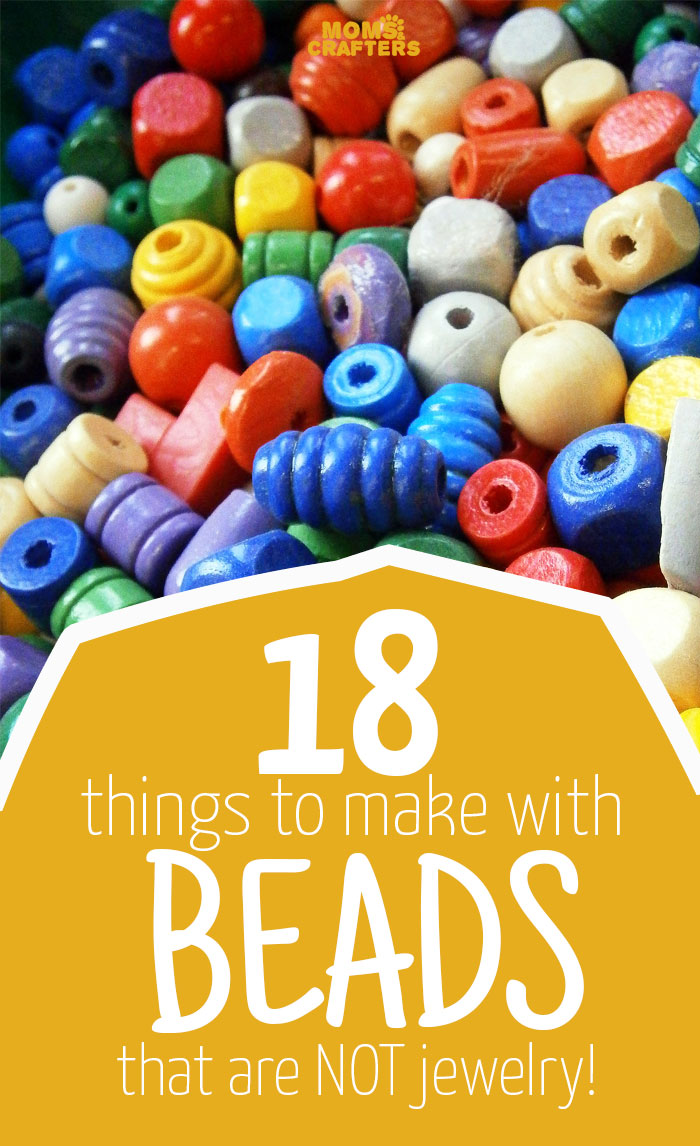 If you've ever been an aspiring jeweler, you'll know just how quickly the beads can take over. They come in such an awesome variety, that you simply can't help stocking up on every. single. type of bead.
(Disclaimer: This post contains affiliate links.)
Over time, I've made things with beads that are NOT jewelry. I gathered some other things to make with beads from various bloggers, and the result is this amazing collection. It just proves that beads should be a staple in every craft closet – not just those who make jewelry.
You will notice a pattern. Most of these things to make with beads use a few specific types of beads: pony beads, Perler beads, and wooden beads in various shapes, colors, and sizes. That's probably because they are the most frugal for crafting, but they can also be the most versatile. Try substituting some out for glass or other beads. Regardless, the three types of beads I mentioned above should DEFINITELY be found in every craft closet, for their versatility, and the endless options they lend to crafting.
---
Want to learn how to make jewelry? Get the book!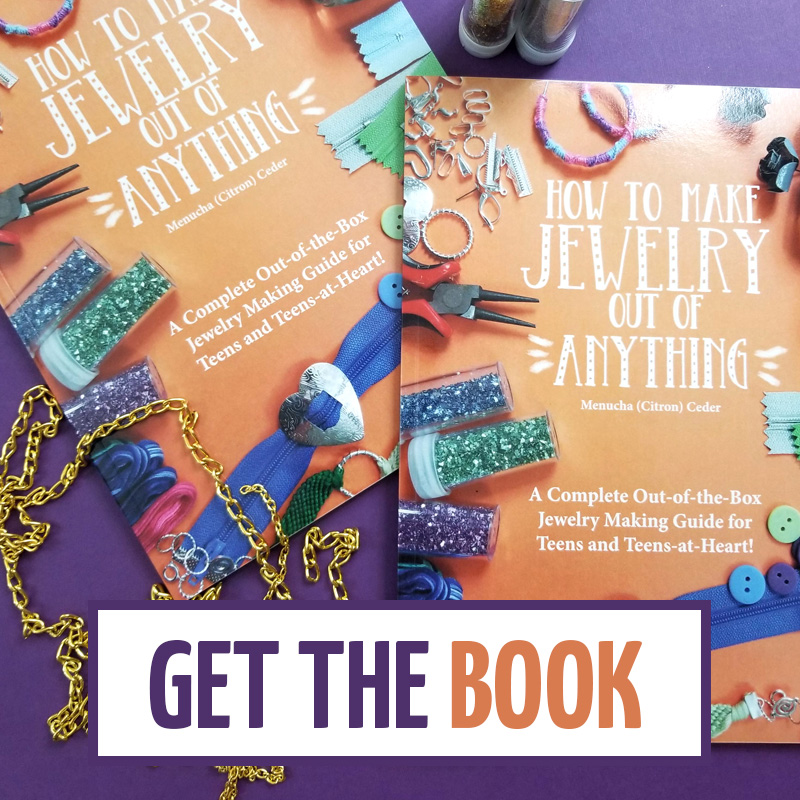 ---
18 THINGS TO MAKE WITH BEADS – THAT AREN'T JEWELRY!
These friendly pony Bead Lizards by Sugar Bee Crafts are a perfect summer camp craft! Or, make them in the winter to look forward to warmer weather.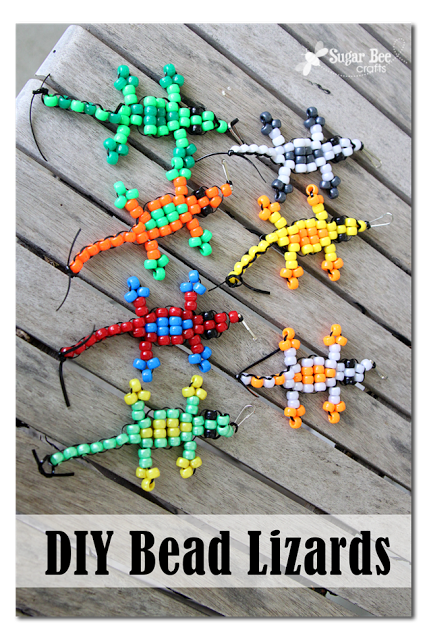 2. Tetris inspired magnets are easier to make than you think! And they look so great on your fridge, locker, or given as a gift.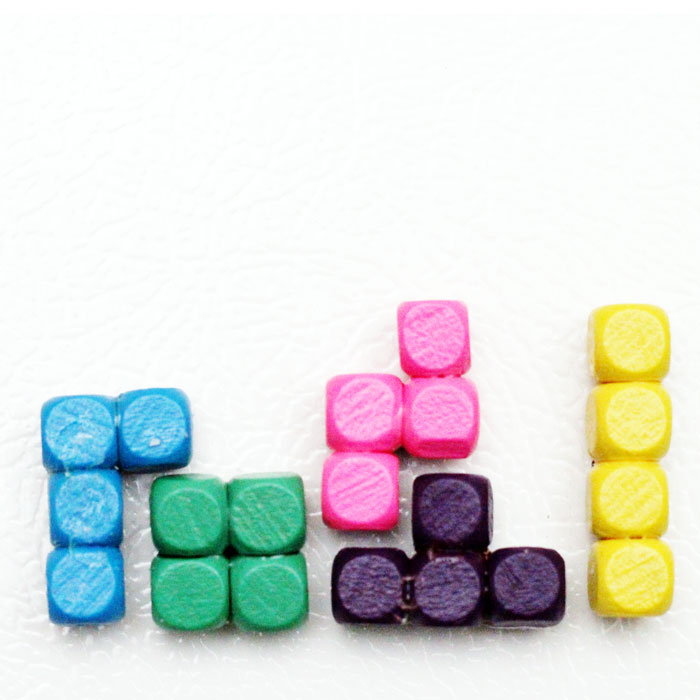 3. These BBQ Beads Suncatcher Ornaments by Club Chica Circle are magnificent for any time of year! Use them to reflect the summer sun, or to capture a little winter brightness.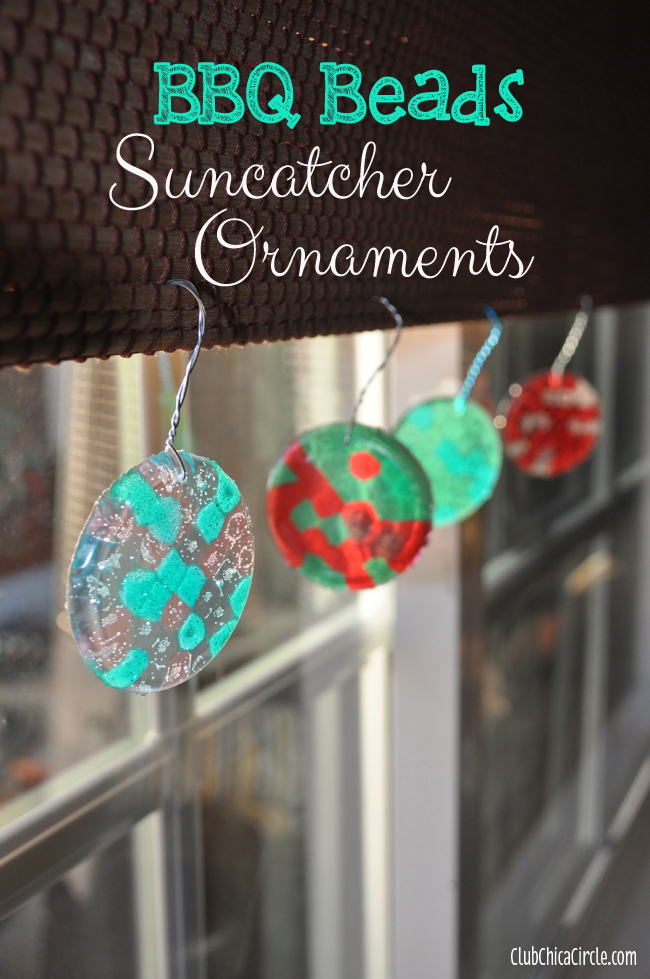 4. Bead sculptures by Artterro make for an open-ended craft for any age. When you're done, hang it on a ribbon, or display it on a desktop with pride. I made this with my brothers and nieces using the kit, and they had hours of fun with it!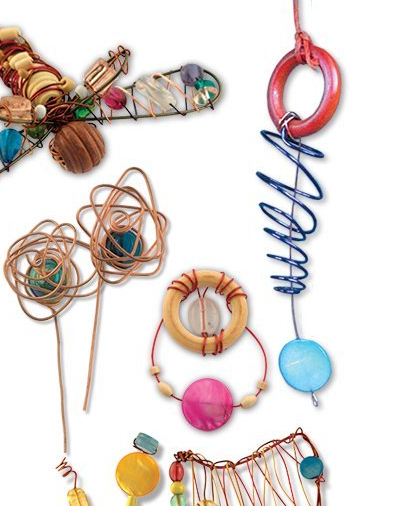 5. Pony Bead Fish by It Happens in a Blink are a great way to practice fine motor skill with little ones.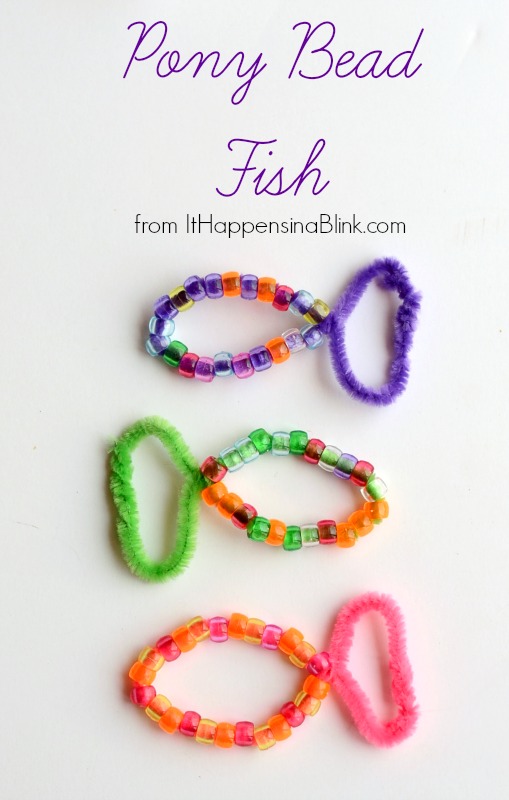 6. Water Bottle Hang Tags are a perfect way to make sure water bottles don't get confused – in summer camp, your family picnic, or any other group event. They're also a fun party craft to make, and the beads here are for form AND function.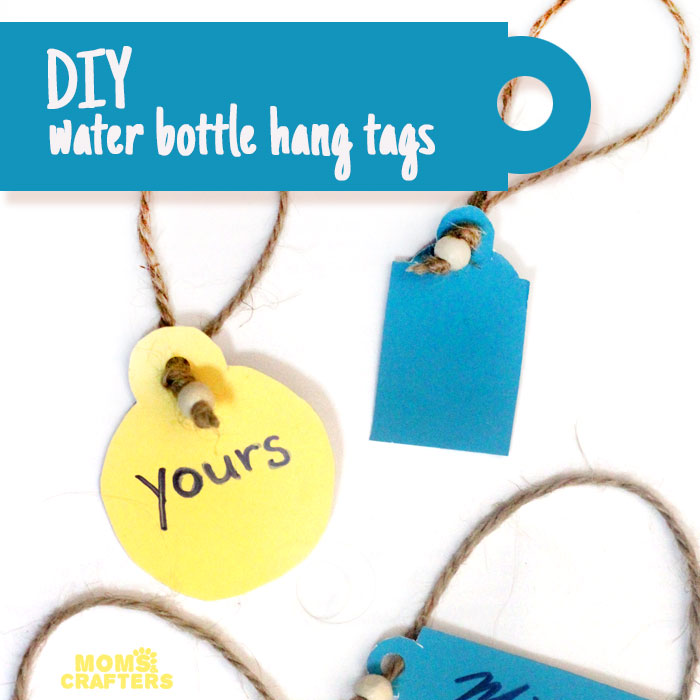 7. Hungry Caterpillar Bead and Pipe Cleaner Craft by A Mummy Too is so clever! The youngest in the family can make it to go along with the book. Click on the image for instructions.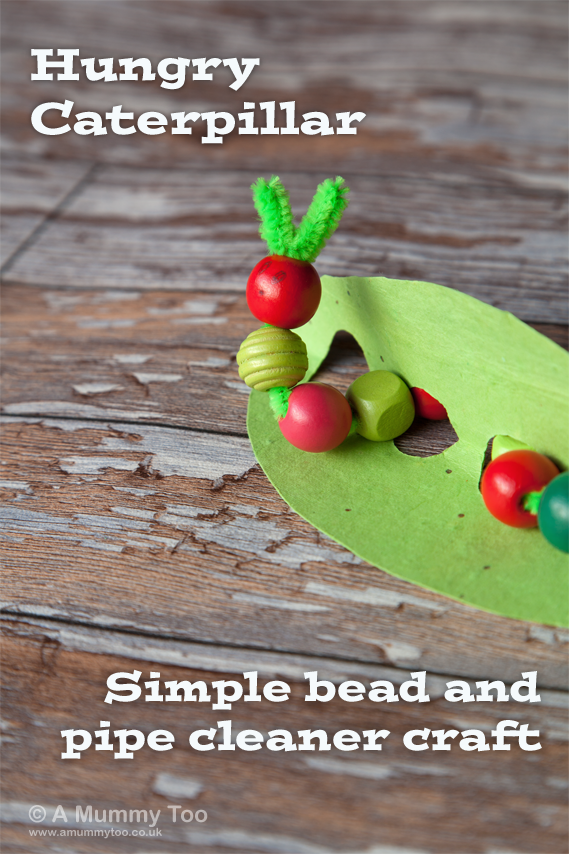 8. Time for a slightly more sophisticated bead craft! This Beaded Linen Twine Bookmark by Happy Hour Projects will make you want to keep on reading (magazines, if you're like me…)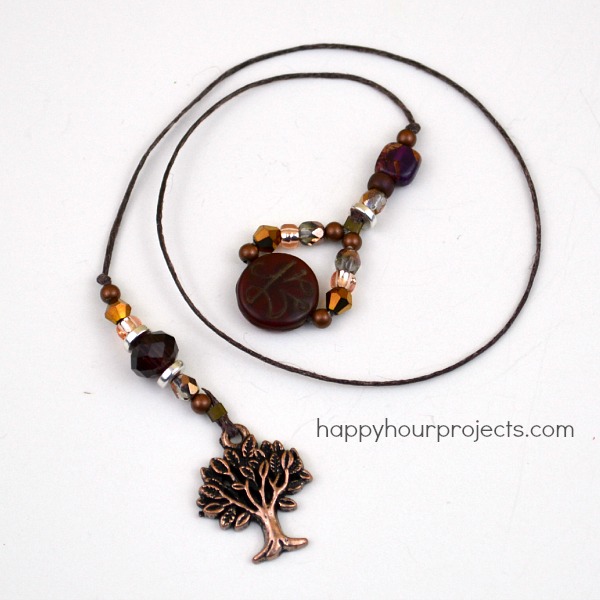 9. Pearl and burlap napkin rings have a shabby chic look to them that is there thanks to those pearl BEADS! Make them for any occasion, and customize the colors to match your tableware, just like I did.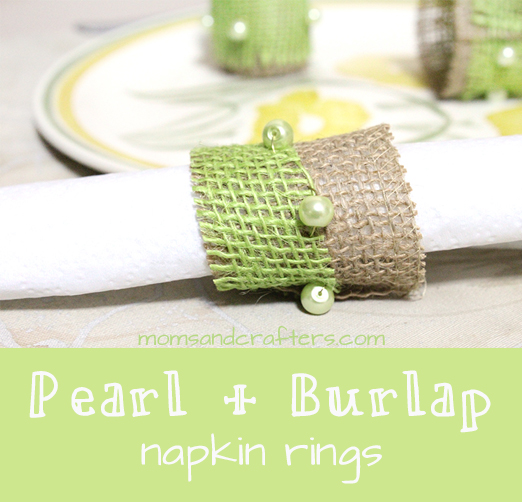 10. Pretty Spring Napkin Rings by Crafts by Amanda take beaded crafts to a whole new level! Click to see how it's done!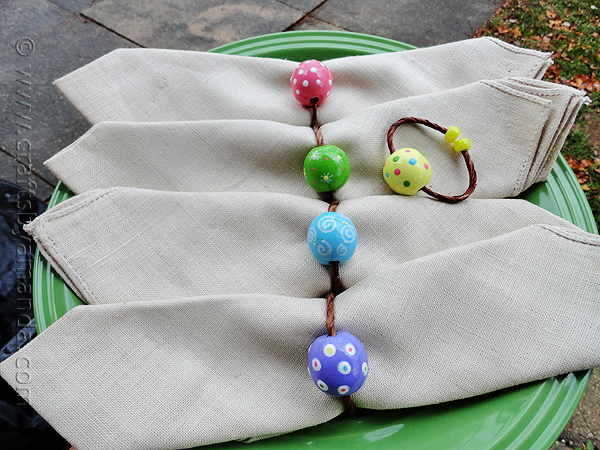 11. Now THAT's what I call a functional bead craft! Make these Perler Bead Buttons by Maker Mama to go with your next sewing project.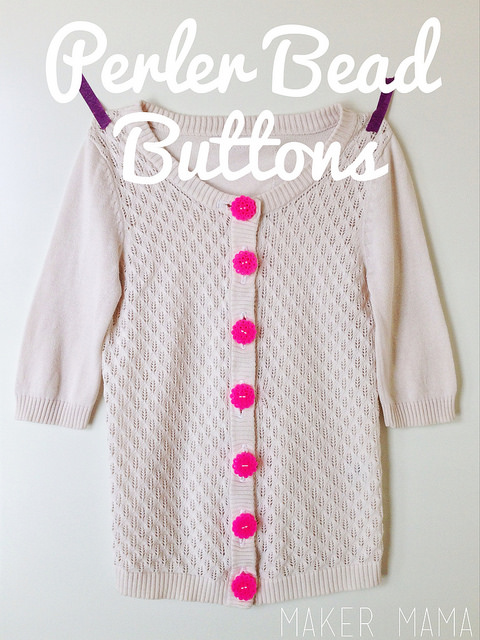 12. Here's another functional Perler Bead craft – Perler Bead Minion Cup Cover by Twin Dragonfly Designs!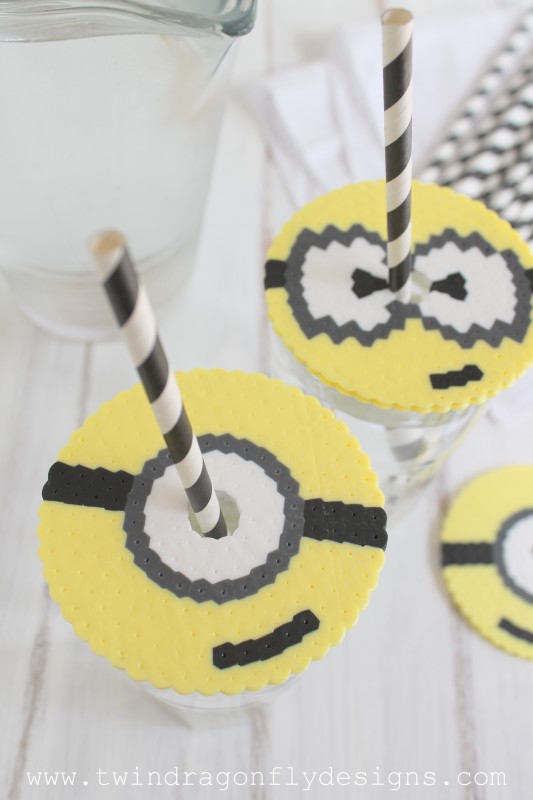 13. And while we're on the subject of Perler beads and function: make some DIY Perler Bead Bowls by Yesterday on Tuesday.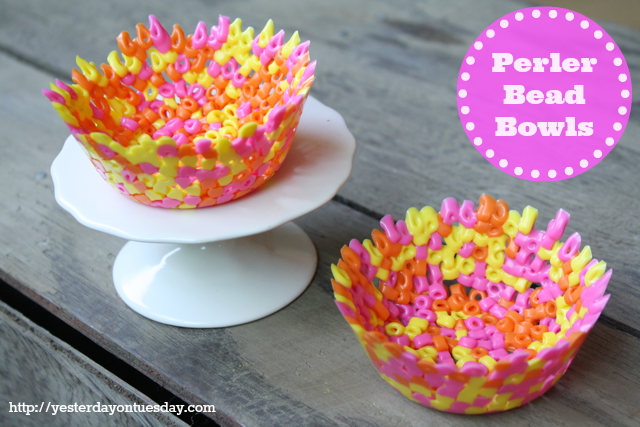 14. These cork character magnets are simply exploding with personality! You'll want to make a dozen at least.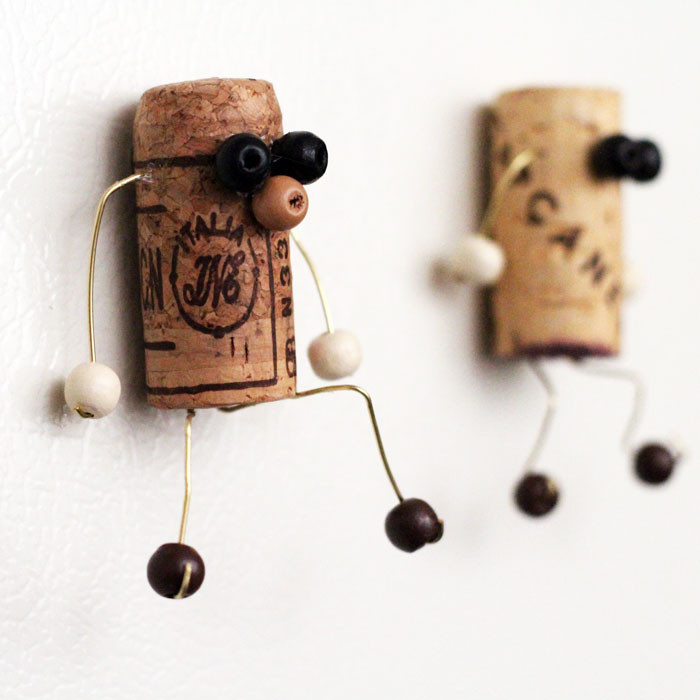 15. A Beaded Spider by The Crafty Blog Stalker is perfect for Halloween, or any time of year of you love spiders…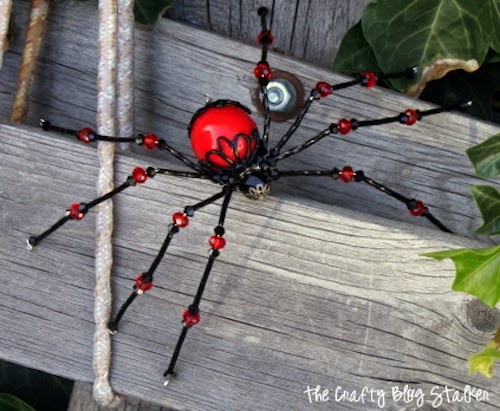 16. My husband loves snakes, so these beaded snakes by Kids Activities Blog are a favorite of his. Click through to see the clever little twist that forms the head.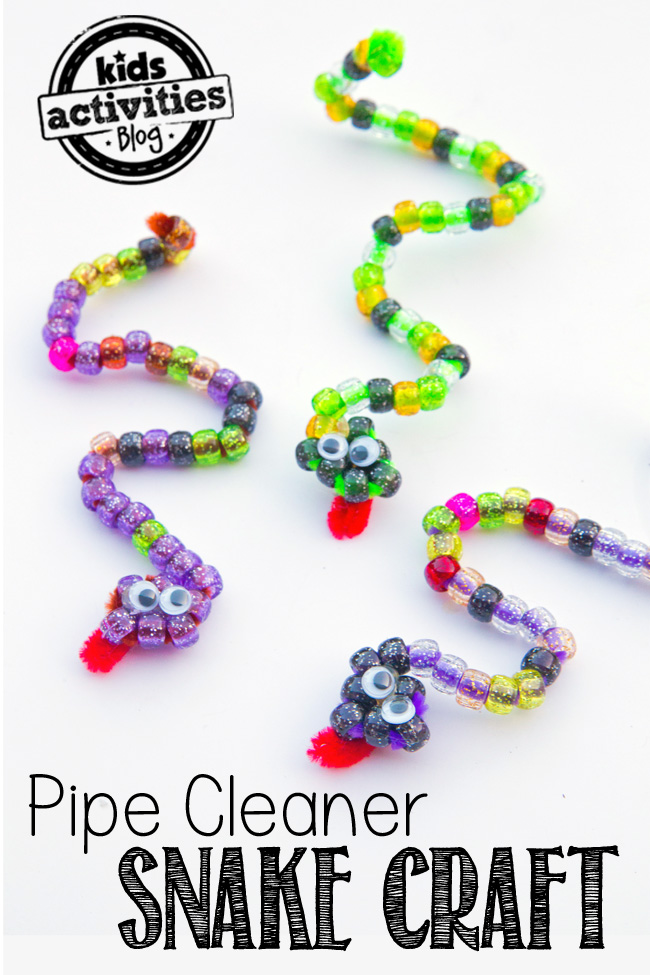 17. Beaded Wind Chimes by Happy Hooligans are hard to make NOT come out great! I love how she combined it with upcycled materials too.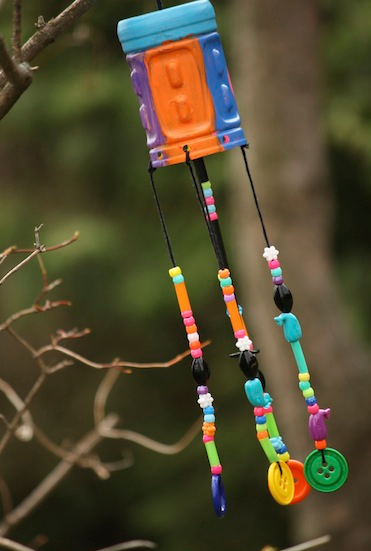 18. This friendly turtle magnet was originally born for the sake of teaching kindergarteners all about the letter T.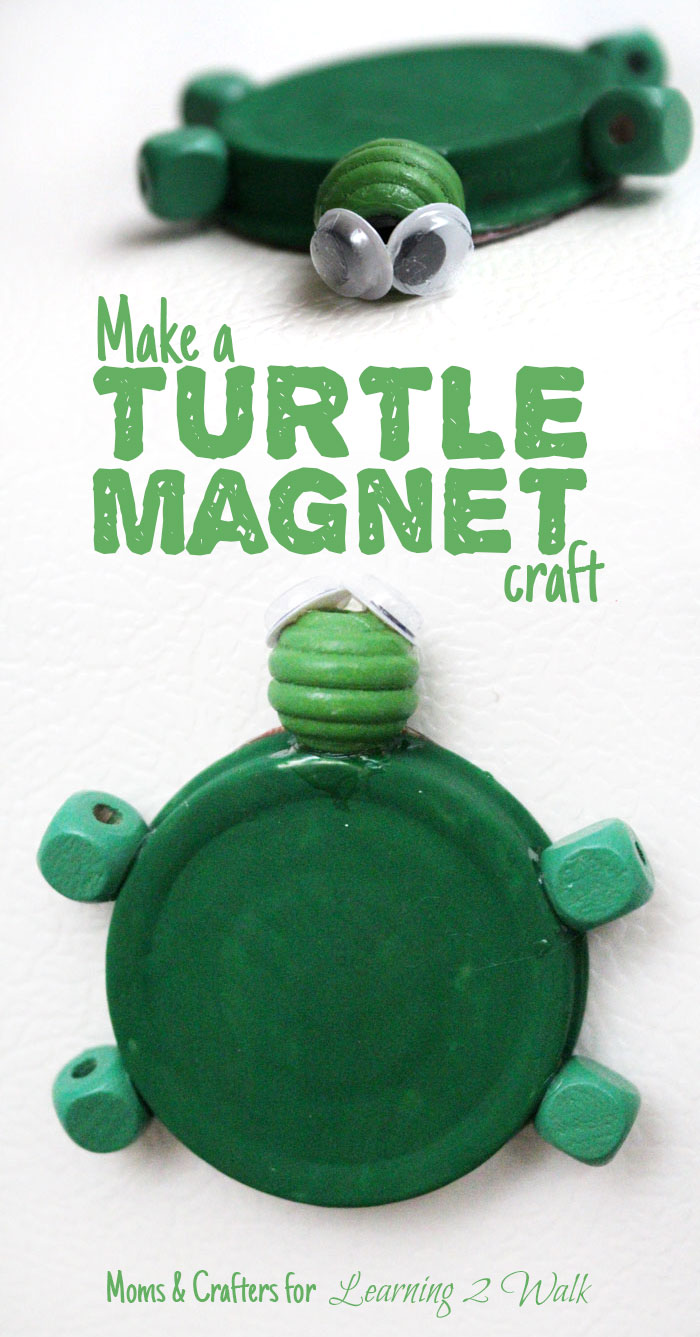 DO YOU HAVE ANY OTHER IDEAS FOR THINGS TO MAKE WITH BEADS? COMMENT BELOW – I'D LOVE TO HEAR!