I adore the look over overalls on my two little boys, but that doesn't mean that the cuteness ends with the kids. This DIY clutch is made from a pair of overalls with snaps that no longer do their job, so I figured I'd give them new life. It requires only a quick run through the sewing machine (find the best sewing machine for beginner sewers here) and roughly half an hour of your time. Disclosure: this post contains affiliate links.

Overalls are my favorite kids clothing – they are simply so stinking cute…
That's why I tend to give them plenty of overuse and then the snaps go, or they get torn, or bleached… you get the picture.
I love to recycle overalls, and this time I decided to keep the cute factor intact and turn it into a little bag.
Well, as I created it, it kind of evolved and became a little pouch…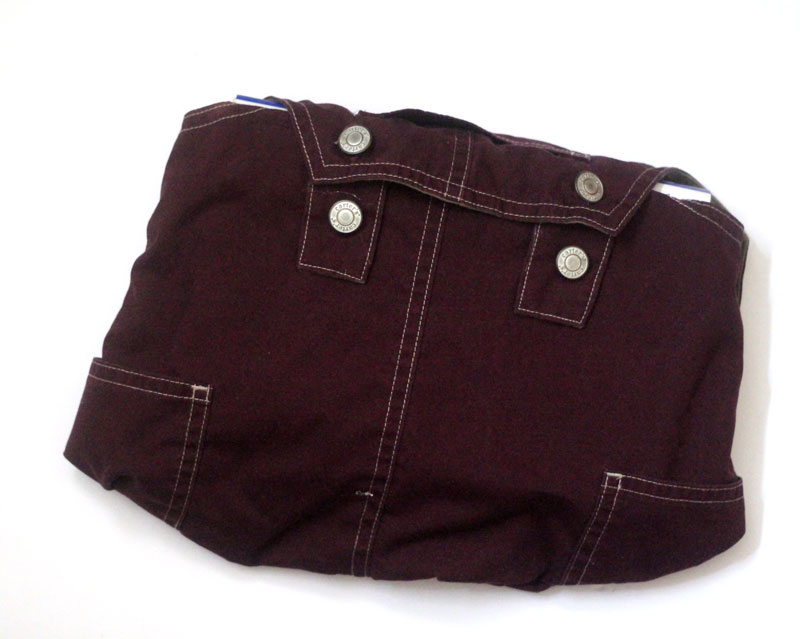 … perfect for protecting your favorite device….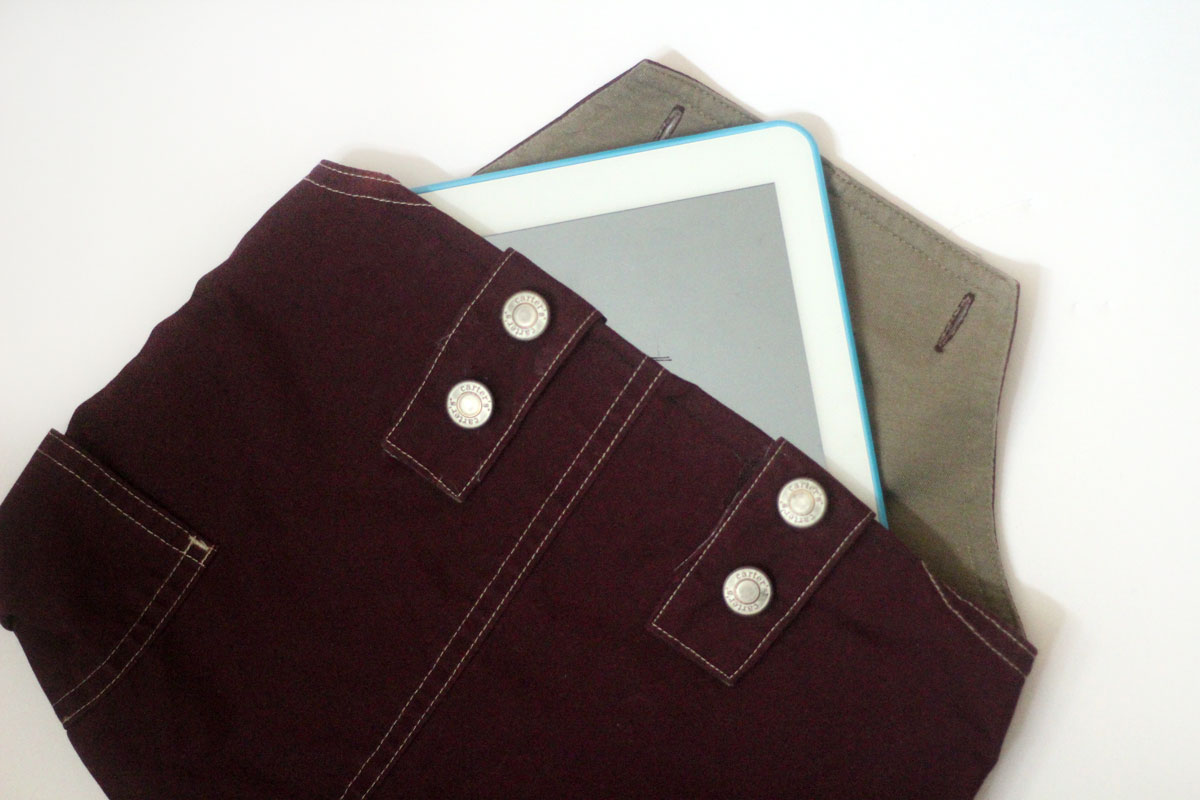 … containing the books you're in middle of reading or…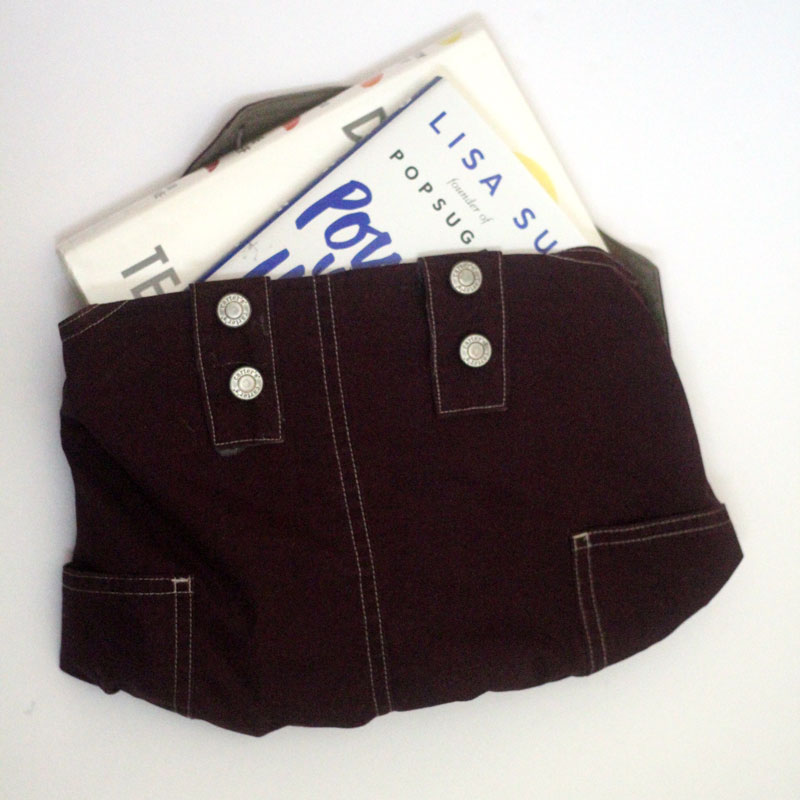 … corralling some diapers and wipes in your car, on your dresser or wherever you need 'em!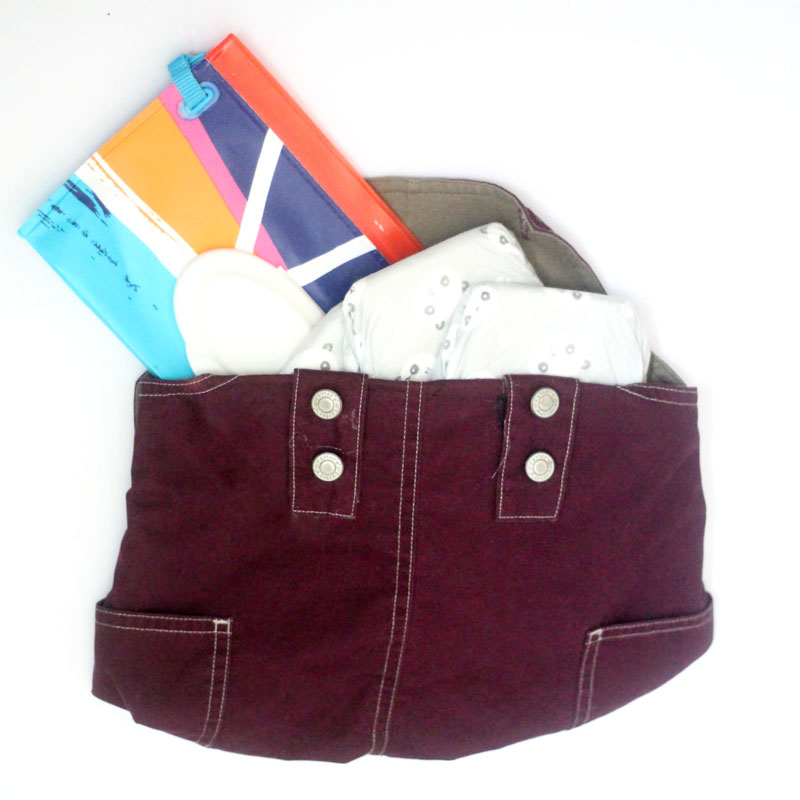 The possibilities are truly endless! Think: toys, snacks, creative gift wrap, coloring books and tools, or if you're like me, it will just fit your marker selection!!
The cool thing about this DIY clutch is that it really uses no outside materials or hardware (other than supporting tools and supplies that you should have handy anyway). The buttons were taken from the overalls – you can use the built-in hardware of any style overalls for this.
If you make it right, you can even have a pocket for SD cards, micro USB cables, diaper cream samples, or your bookmark! And since the fabric is stiff, it's durable enough to "hold itself" with the support of whatever you put inside.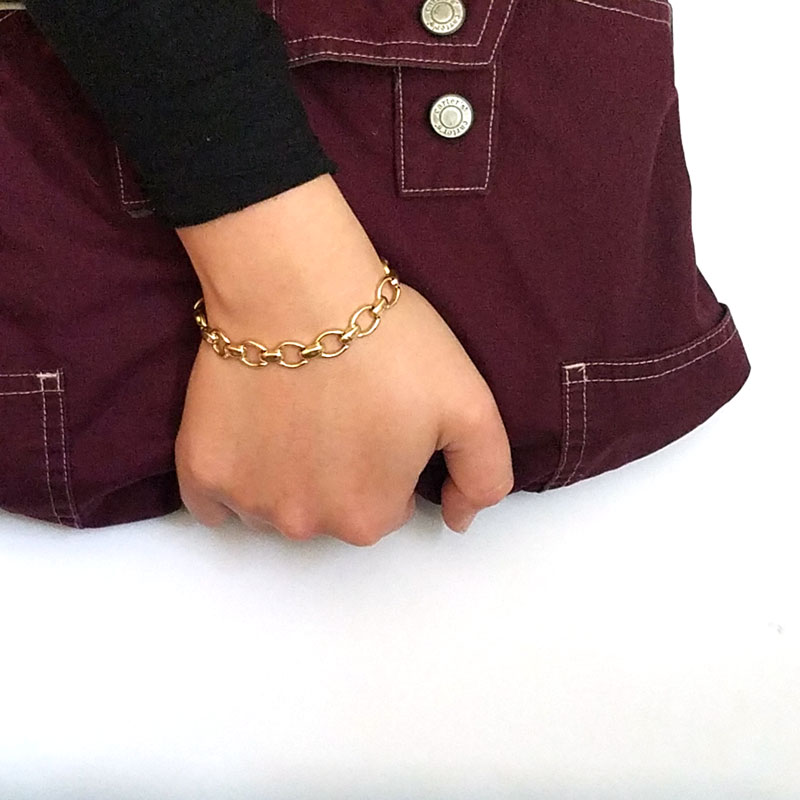 Watch the video below to see hands-on how I made this DIY clutch from my son's outgrown overalls. Scroll down for a supplies list and step-by-step instructions with photos.
What you need to make a DIY clutch:
An old pair of overalls
Needles (you may break one or two going over the seams)
How to turn old overalls into a DIY clutch:
1. Turn your overalls inside out.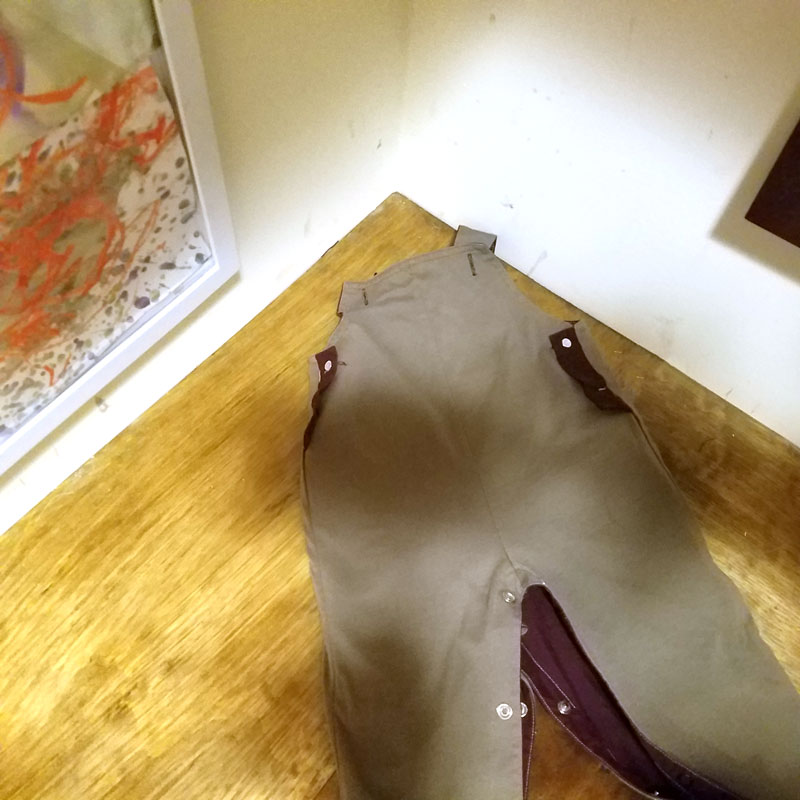 2. Mark a curve on the bottom where you want to sew. Cut through it.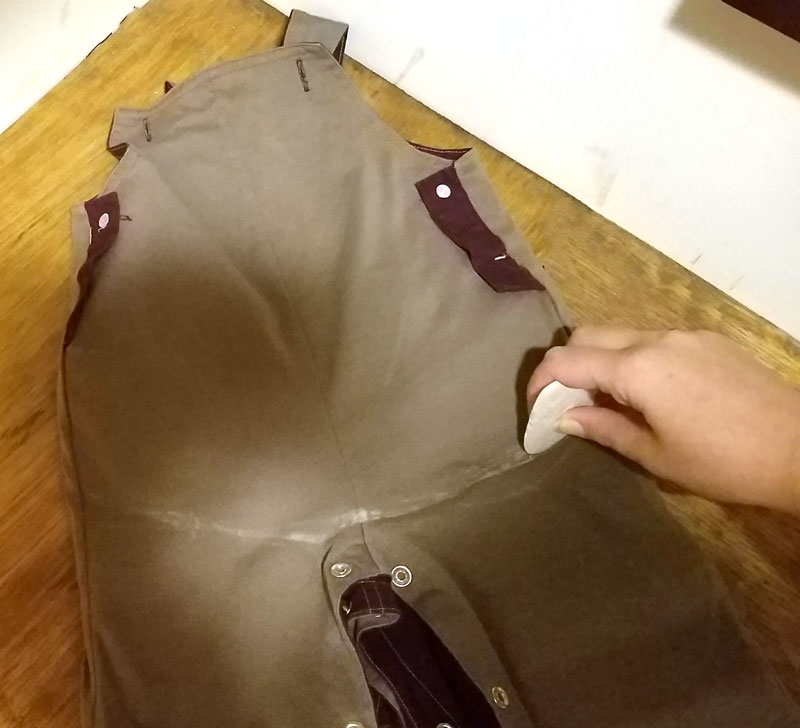 3. Mark the bottom layer and cut through that. I do this in two steps to make sure I'm keeping things aligned and neat.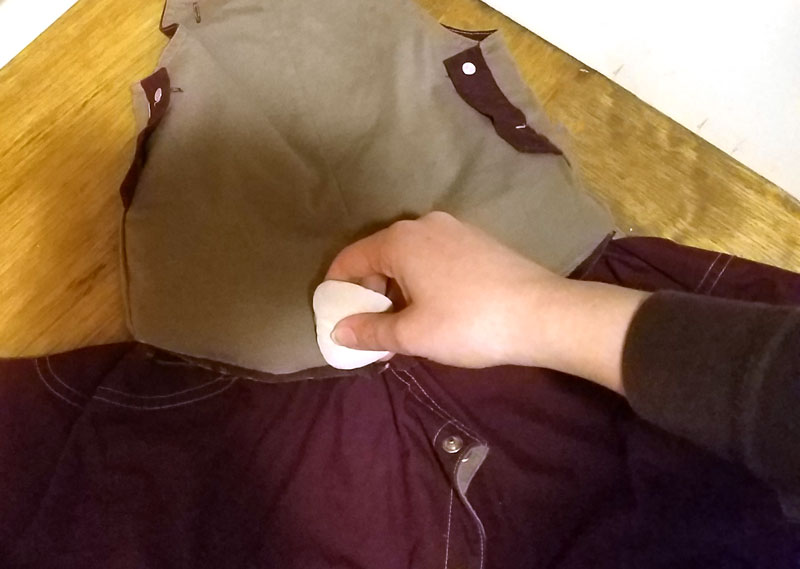 4.Your overalls should look like this. Stow the bottom part for another project.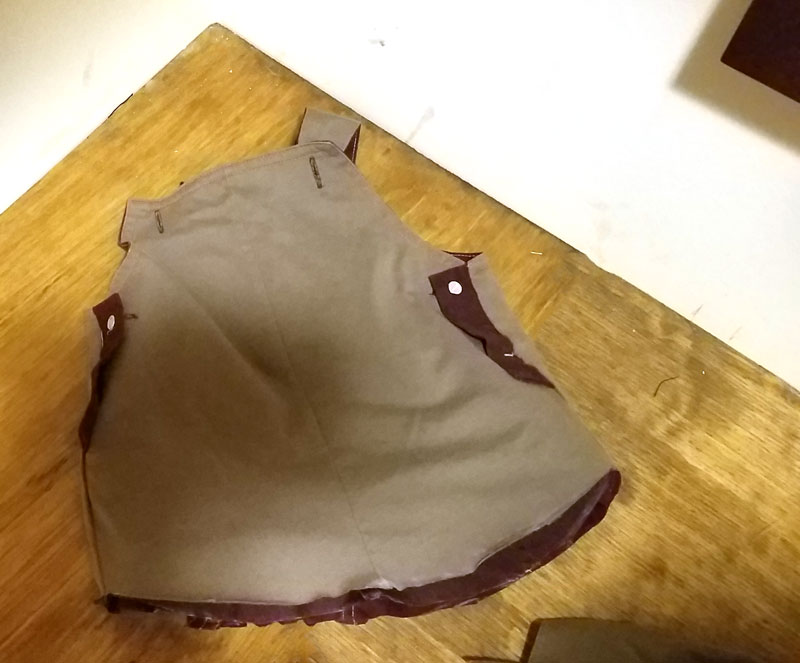 5. Sew along the bottom curve. I left the stitch pretty big so as not to break too many needles (I only broke one…) since the seams are pretty thick. You can also hand-sew the seams. I anyway don't plan to overload this, so it's okay to use a big stitch.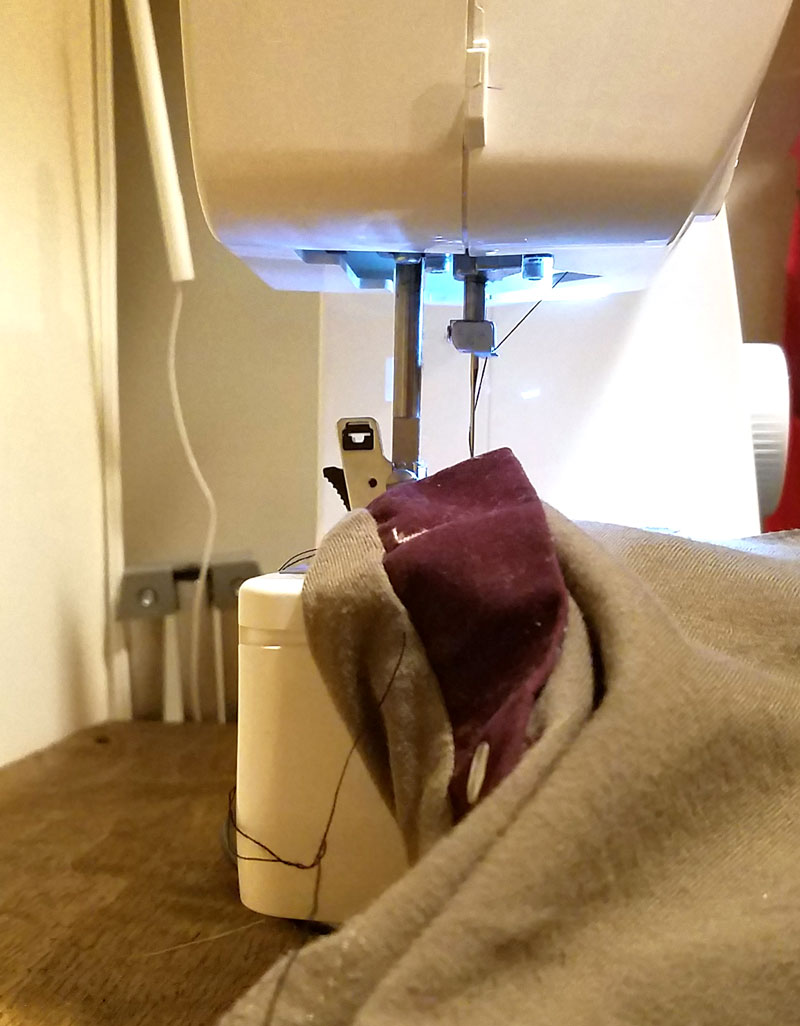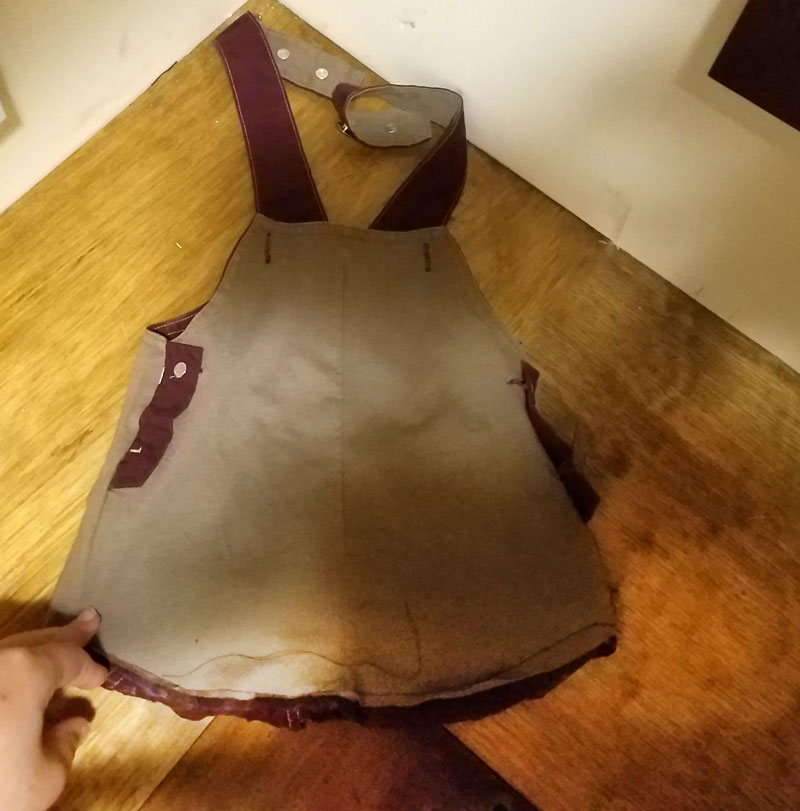 6. Flip your overalls over. Cut off the strap section as pictured.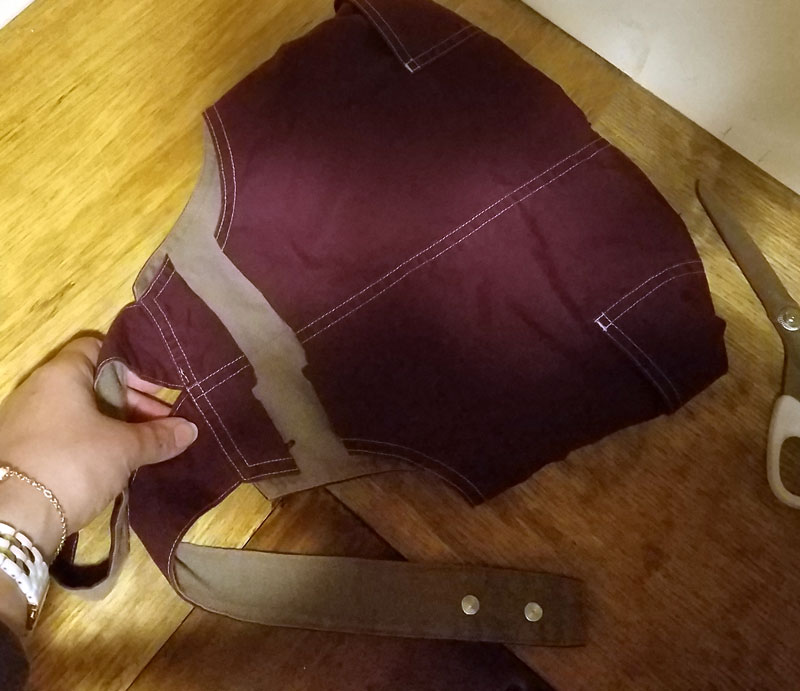 7. Sew a seam in the section where you just had those straps so that you're creating a more-or-less straight line across the top.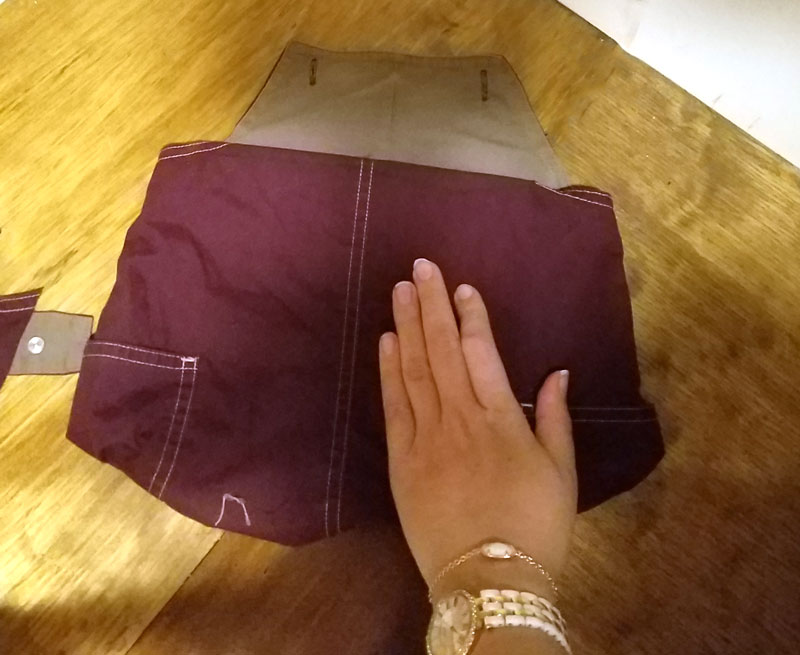 8. Flip the top over and mark where the buttonhole/latch is where you want the buttons to be.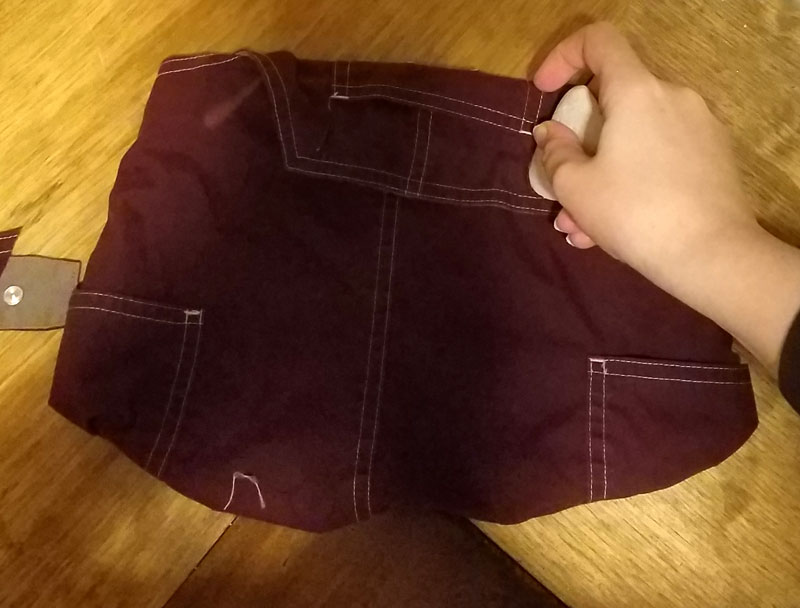 9. Cut off the strap with the buttons attached. Leave enough space for overlap. Glue them in place, tucking the top centimeter into the inside of your DIY clutch, and gluing that in place.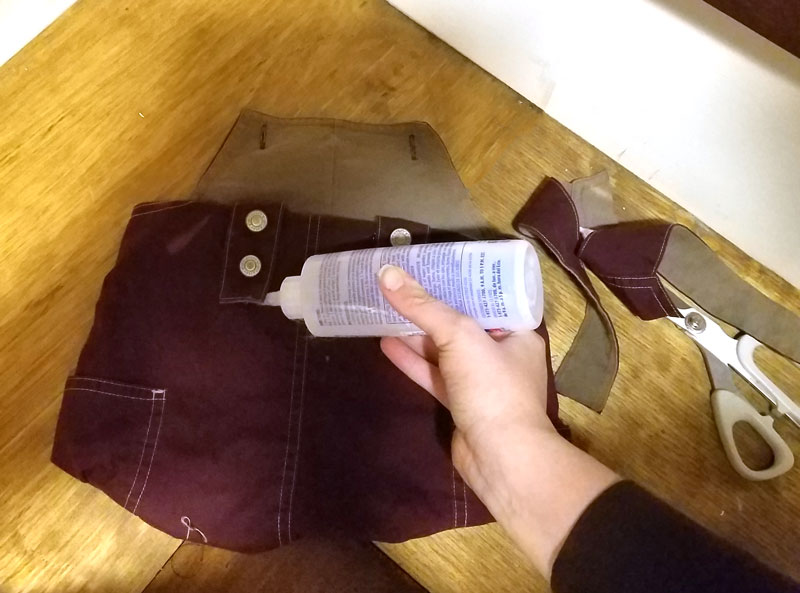 Fill 'er up and enjoy!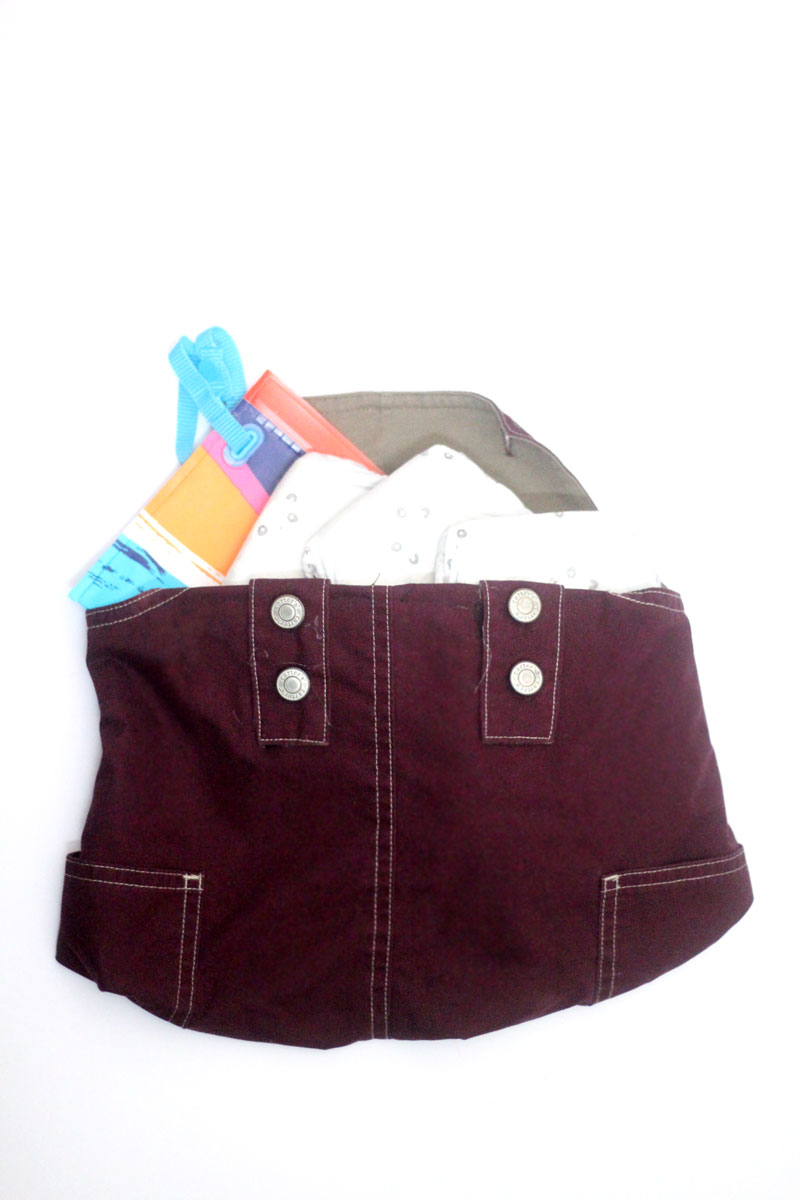 Are you also crazy over overalls? What do you plan to stash into your DIY clutch from outgrown overalls?