I am so excited to bring you this nursing top tutorial, a guest post from Danielle, a fellow crafty mom from Pittsburgh. Danielle teaches us a simple sewing hack to turn any top (or nightgown in this case) into a nursing top so that you can feed your baby more painlessly.
We all know that breastfeeding can be t0ugh at times, but having small things like the right clothing and sleepwear can make the whole difference. This easy tutorial will help you upgrade more tops for this purpose.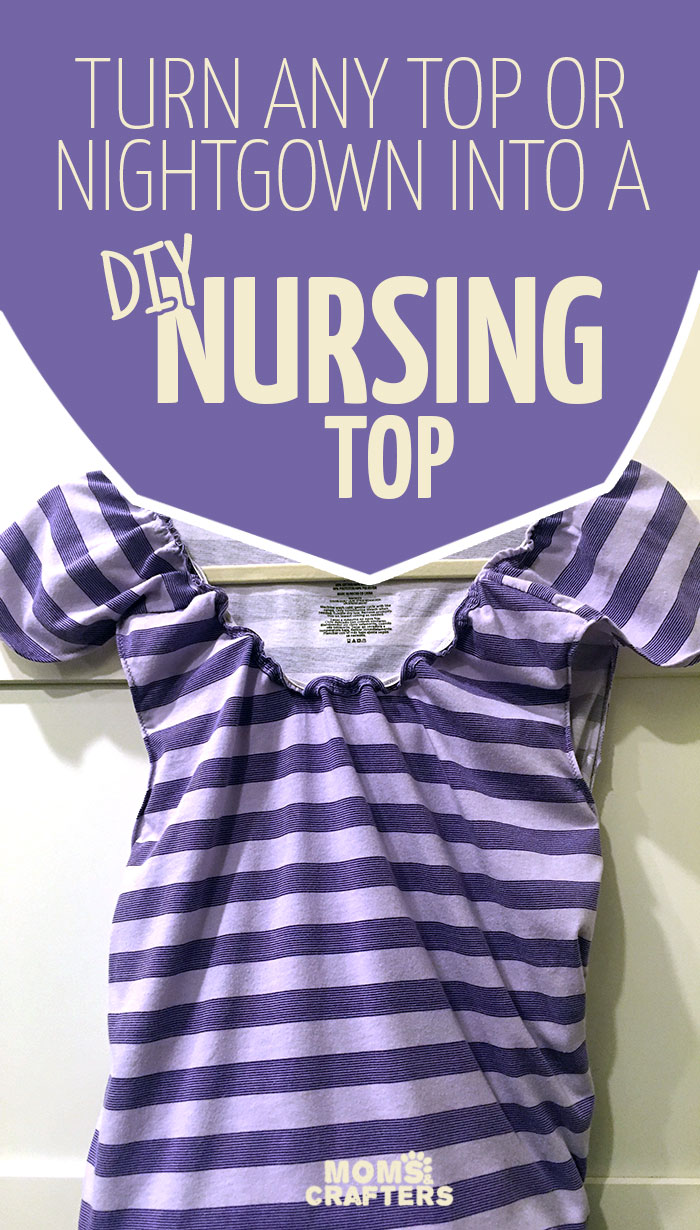 This project began when my best friend Ashleigh asked me if I could help her turn a couple nightgowns that her husband bought her into something she could use for nursing her upcoming baby, Blake. After searching Pinterest, the ideas were seriously lacking- no one wants to mess with snaps in the middle of the night!
So, I began to think about my favorite tops I used while nursing my daughter last year and remembered quickly that pull down tops were SO AMAZING! No showing off your new post-baby jiggly belly, no cold back or sides exposed, no trying to reattach hooks. I spent a little time looking at the nightgown and finally came up with a plan.
She was willing to sacrifice a nightgown in the name of trying out my idea and boy, were we both pleasantly surprised at the outcome!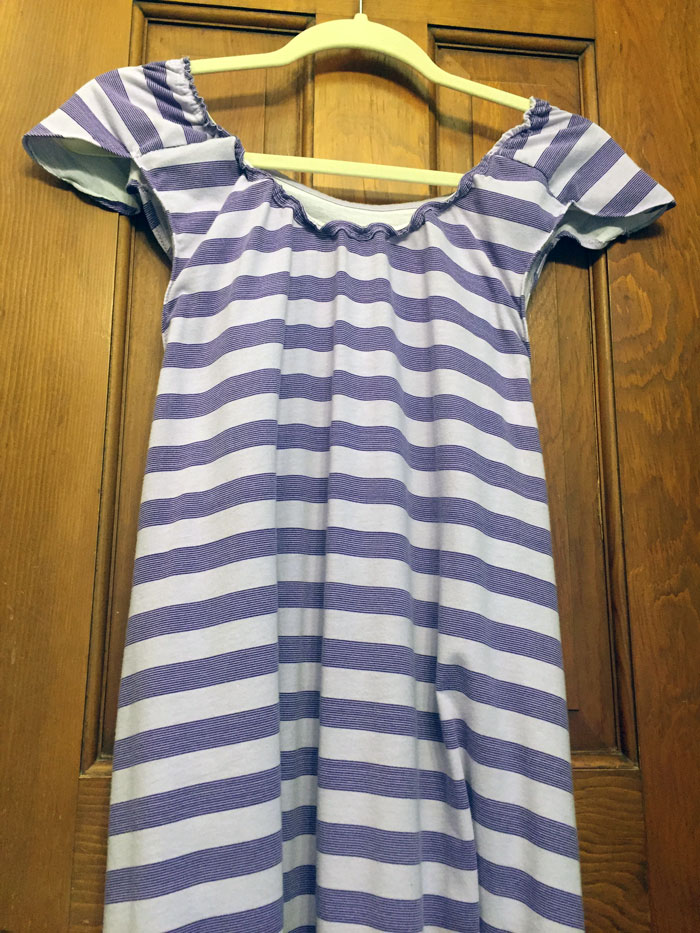 Disclosure: this post contains affiliate links.
The basic gist is that you are taking the sleeves off of the nightgown, turning them around and reattaching them into the neckline, making a much larger neckline (which we then add elastic to so your girls stay covered!)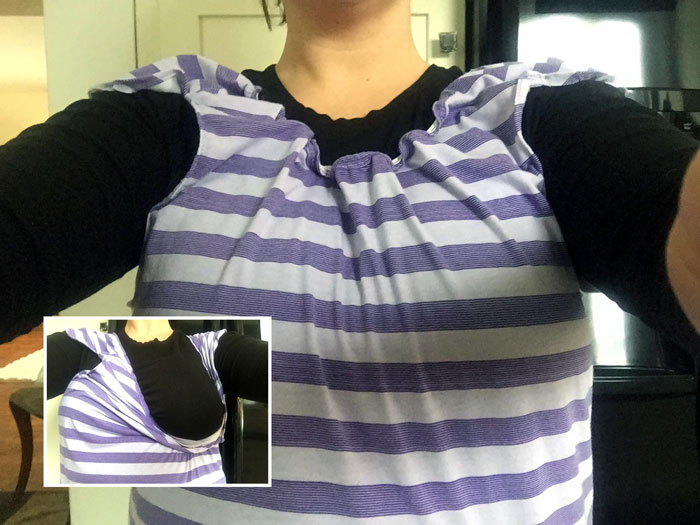 Let me start by saying that I am at best, a par to sub par recreational sewer (is that a word?). I do not possess super sewing skills and I was able to make this. These directions are to make a pull-down nursing nightgown with a flutter sleeve. You could adapt this to easily be sleeveless or if you have a long sleeve gown, you could make it a short sleeved nursing nightgown.
What you'll need for this nursing top tutorial:
How to make a DIY nursing top:
1. Cut off the sleeves of the nightgown, leaving the serged edge attached to the nightgown. Cut off the seam and 2-3 inches of the sleeve where it was attached at the armpit.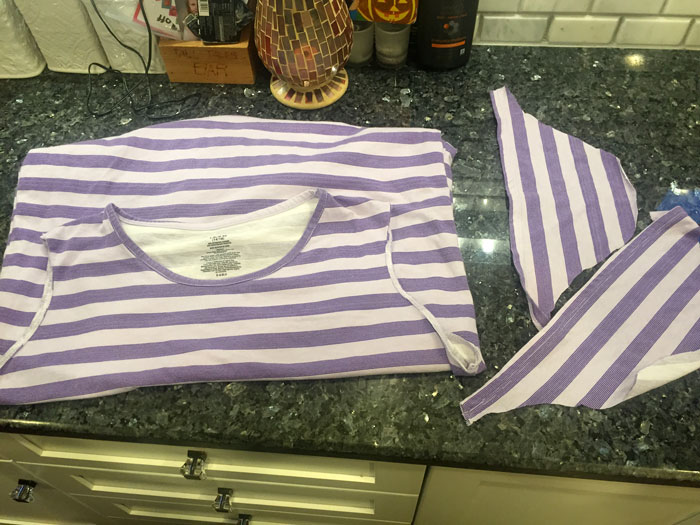 2. At the shoulder seam, cut the serged edge off, completely separating the front and back of the nightgown.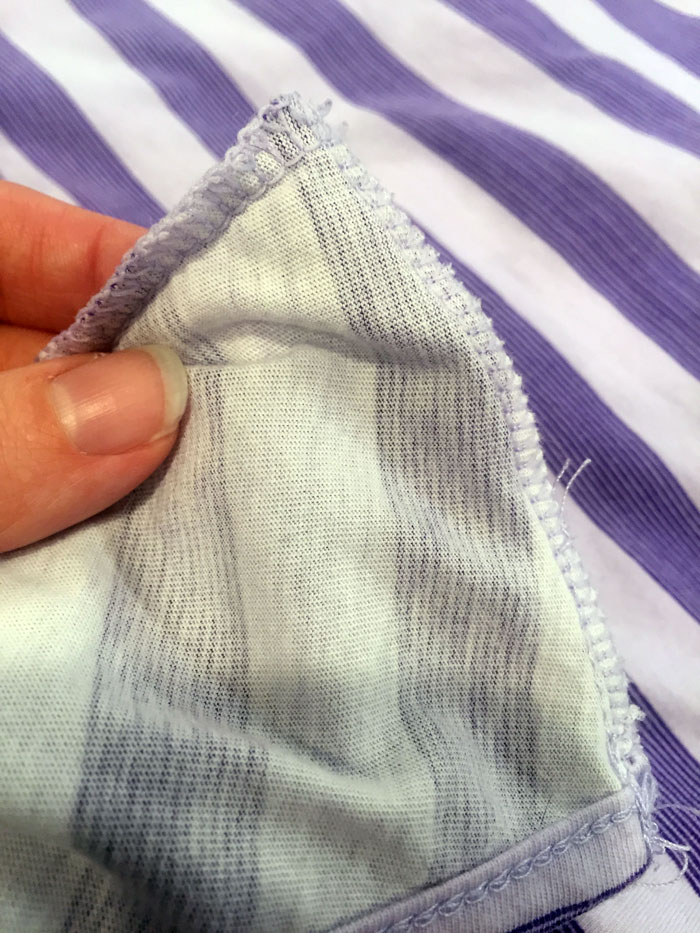 It will look like this: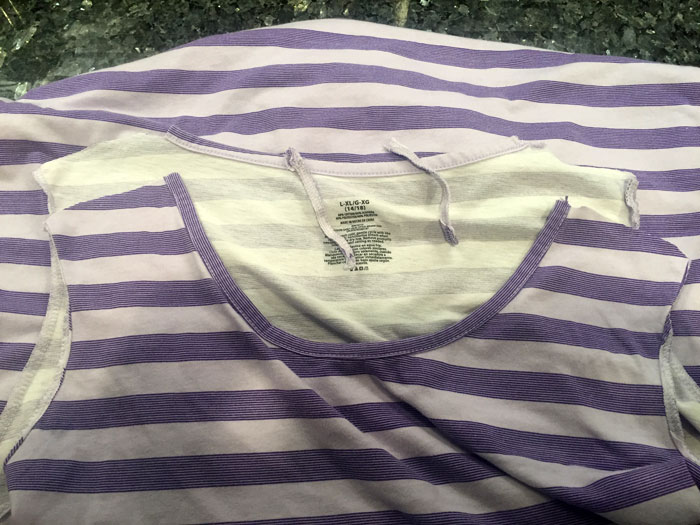 3. Take your sleeve with the finished edge facing the neckline, pin on the right side of the sleeve to the front (right side) of the nightgowns shoulder seam. Repeat on the other side.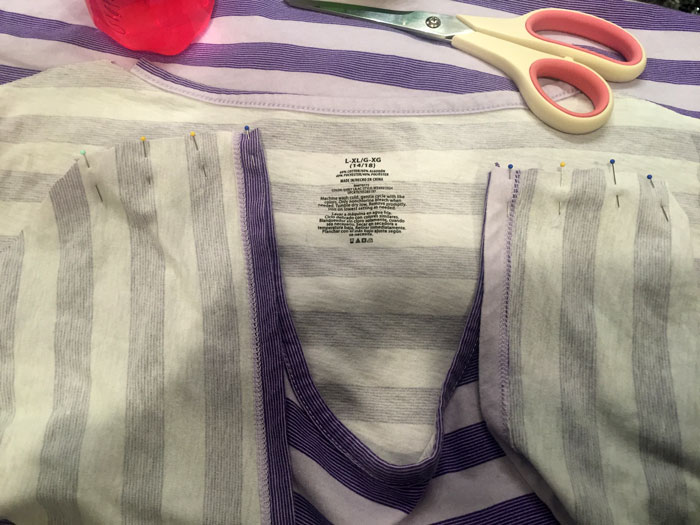 4. If you haven't yet, now is the time to put in your new sewing needle, thread your machine and change your stitch. Always test on a scrap of fabric before you begin to sew your project.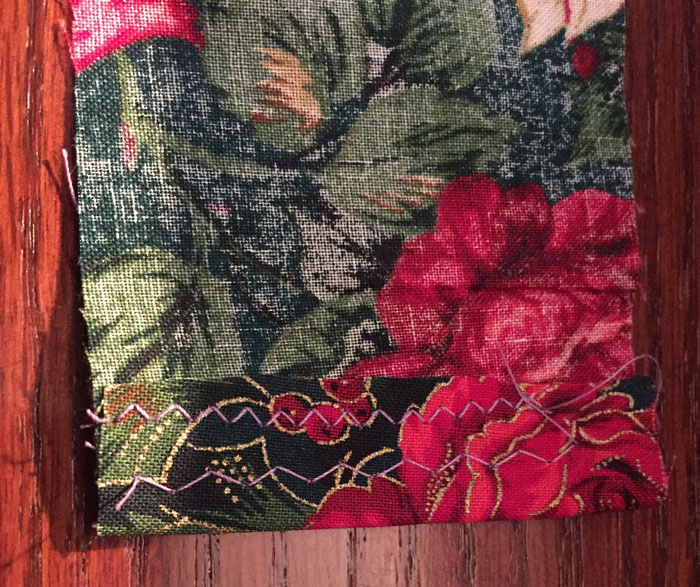 Your machine's stitch should now be a short, compact zigzag. Slowly sew the two pieces together, making sure to backstitch at the beginning and end of each seam.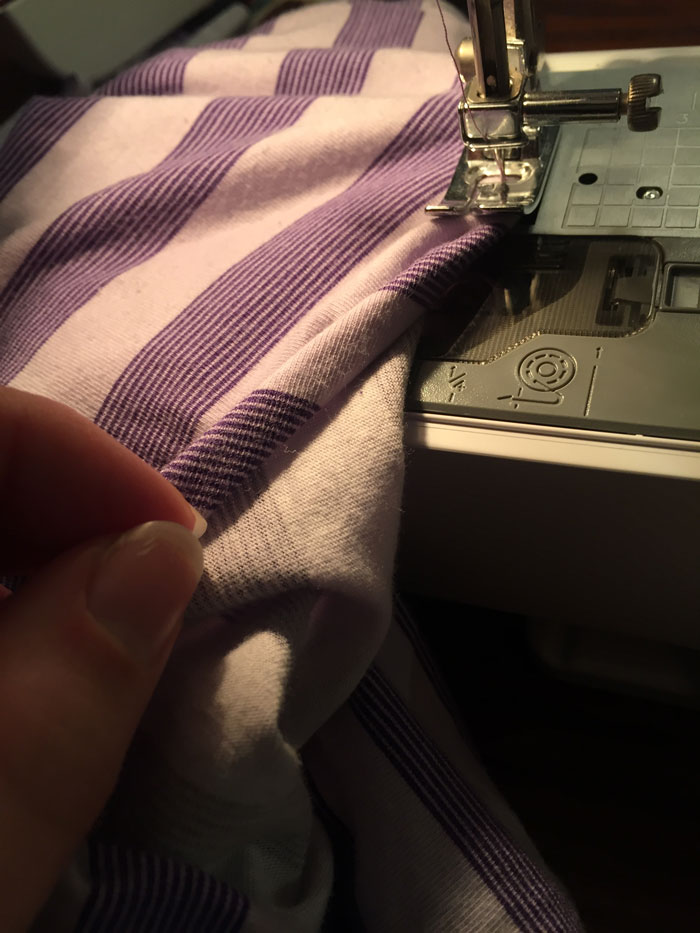 Take out the pins and turn the nightgown inside out. Pin the other side of the sleeve piece to the back of the nightgown, at the neck, where we cut earlier. Sew the pieces together. It should now look like this!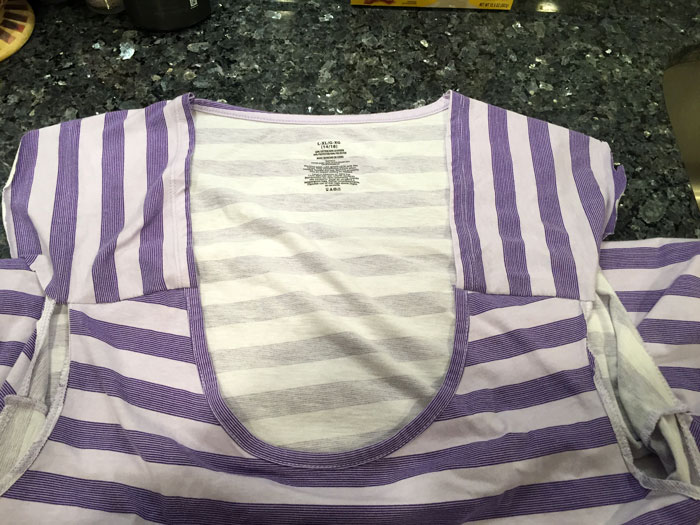 5. Cut off the excess fabric at the newly sewn seams until they are around 1/4inch long.
6. At this point, I would try it on and be sure that you are able to pull the nightgown down, completely exposing one breast. If you are unable to expose your breast, you will need to add more jersey to the neckline, using the steps above.
7. Back to sewing! You could leave the raw edges as they are, but if you want a more polished look, now is the time to turn under the edges and sew them down.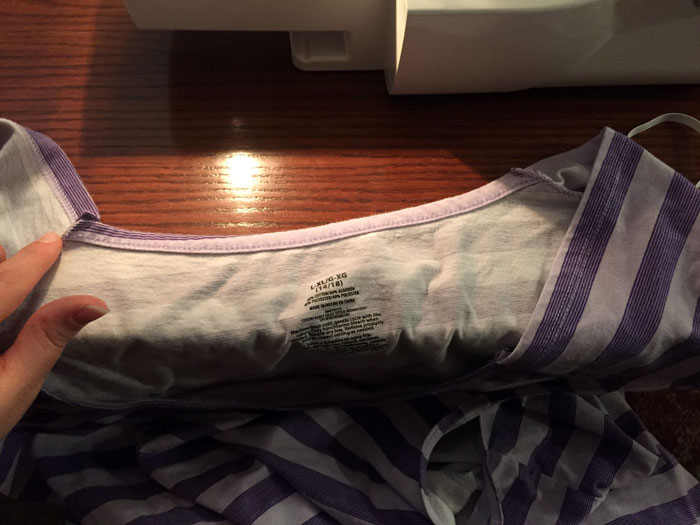 Again, don't forget to back stitch! This is also the time to decide if you want a flutter sleeve look or sleeveless. If you want it sleeveless, just cut off the excess sleeve fabric, leaving about a 1/2 inch, turn the fabric under and sew it along with the rest of the arm opening.
8. Almost done, you can do it 🙂 Our last step is to attach the elastic to the neckline. I started at the back edge and placed a few stitches to hold the elastic in place.
Now you need to pull the elastic with one hand (gently-ish) and guide the fabric and elastic through with the other hand.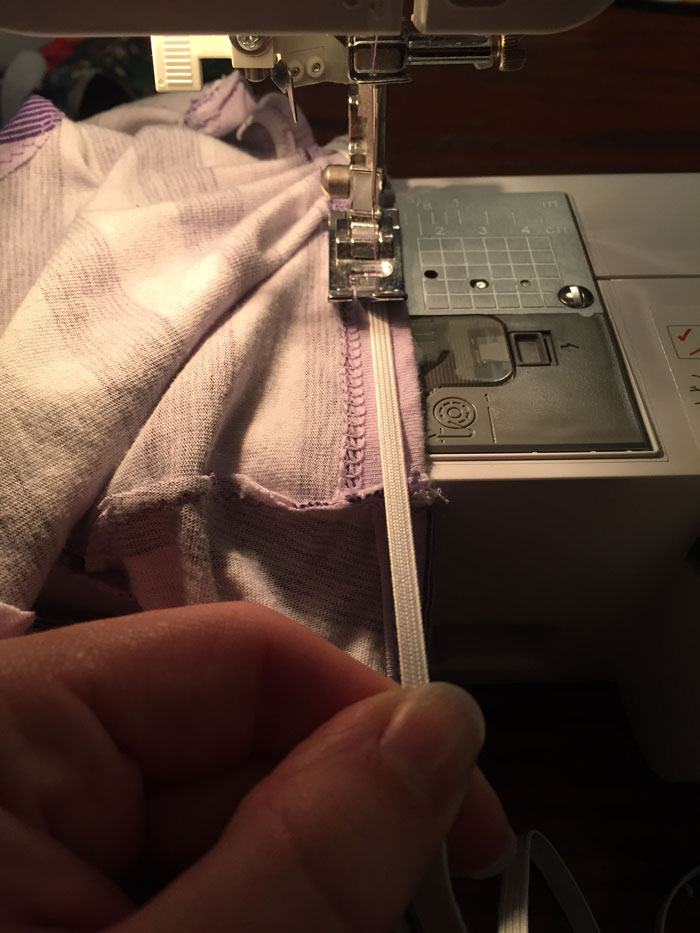 I chose not to put elastic around the back of the neck but I am sure you could. When you've made it to your other shoulder seam, backstitch and cut off the excess elastic. That's it! You have made your very own nursing nightgown for the cost of the nightgown and some elastic…not too bad! And if you get good at working with jersey, there is no reason this couldn't be used to turn a t-shirt into a pull down nursing tank! Good luck and have fun 🙂
That's it! You have made your very own nursing nightgown for the cost of the nightgown and some elastic…not too bad! And if you get good at working with jersey, there is no reason this couldn't be used to turn a t-shirt into a pull-down nursing tank!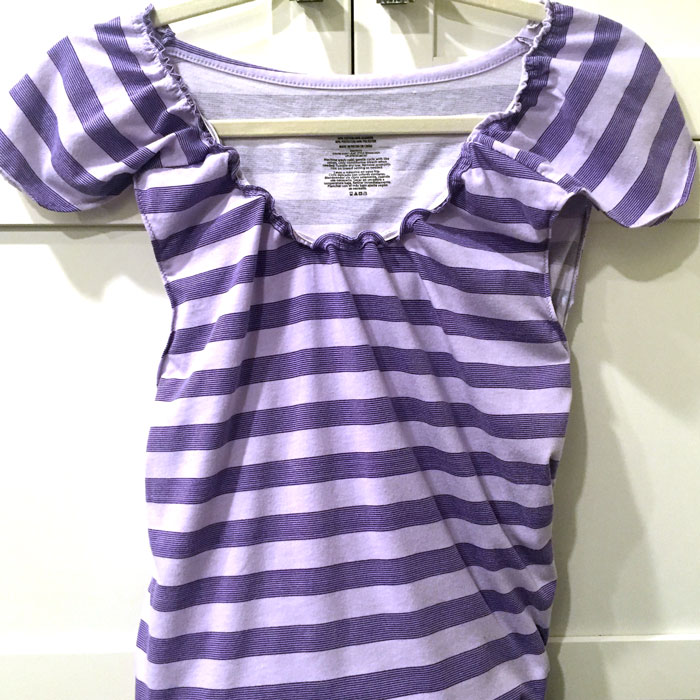 Good luck with this nursing top tutorial, and have fun 🙂
About the author:
Hi, my name is Danielle! I am a stay at home mom to two young girls (3 and 1) in the Pittsburgh, Pa suburbs and when time allows (it rarely allows) I enjoy crafts and sewing. I also have a neurotic shih tzu I adore and a wonderful husband.