Download these Easter adult coloring pages featuring mandala eggs, including a free sample! If you prefer, check out this paper Easter egg craft. This post contains affiliate links.
---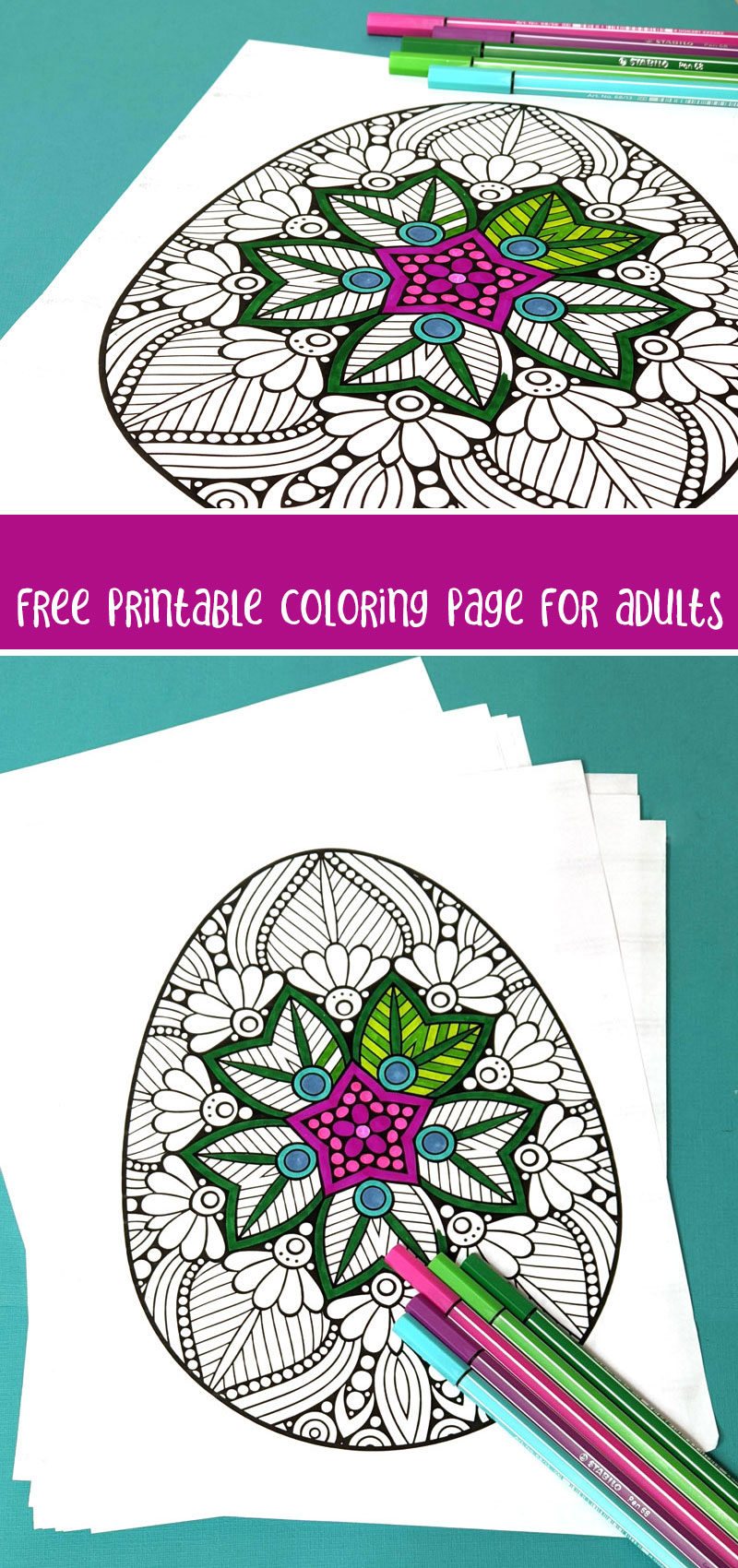 Beautifully illustrated mandalas make for the perfect Easter adult coloring pages! Ranging from florals to abstracts, there's so much you can do with these.
Table of contents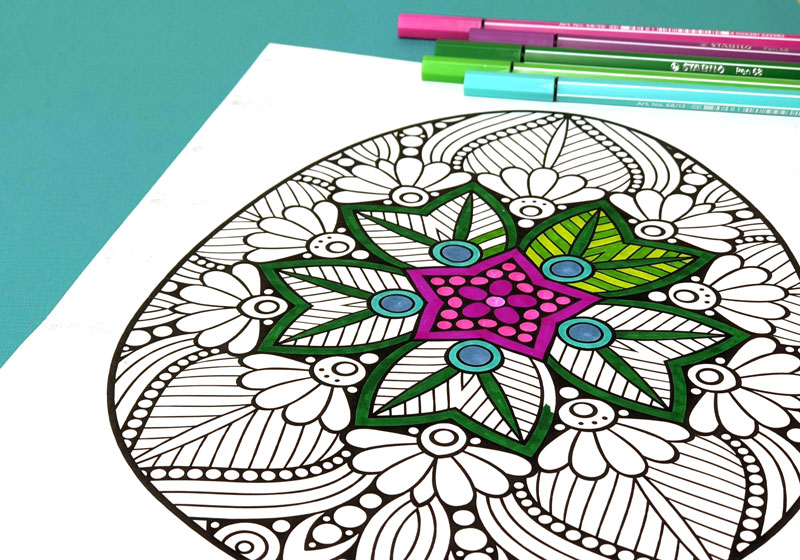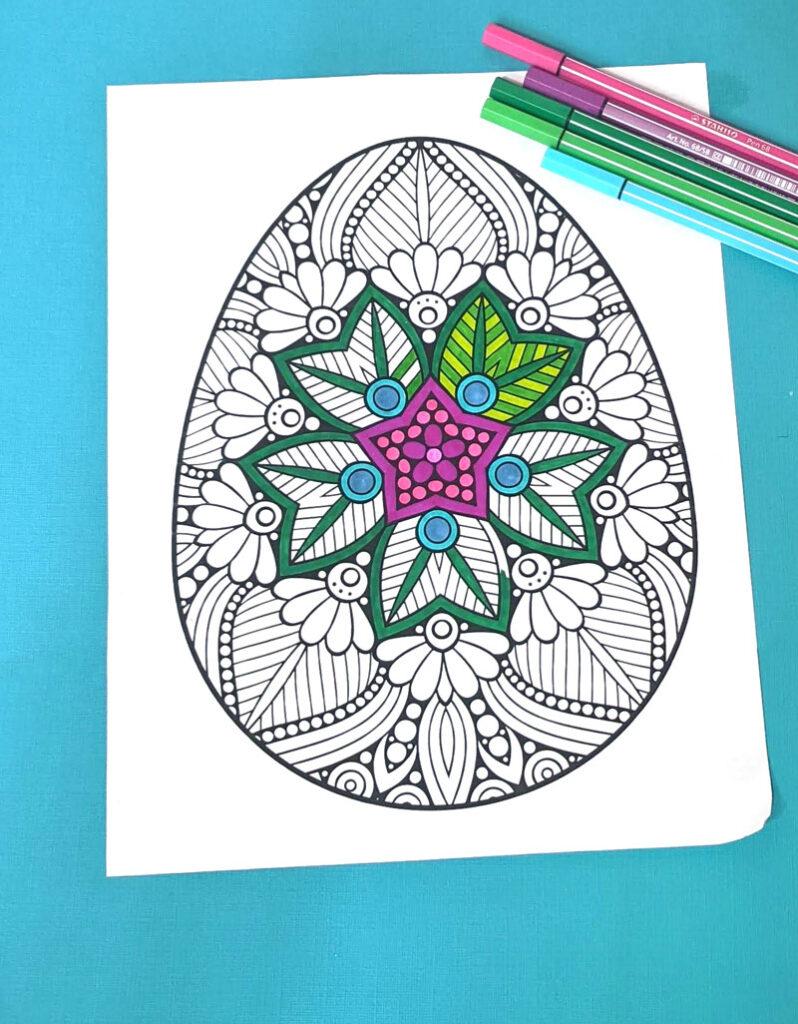 For starters, I chose to color it using Stabilo Pen 68 markers. They come in vivid spring shades, and the points are that perfect in-between size. You can fill in decently large areas without it taking forever, but it's fine enough to get into small areas too.
If you're more the type to fill large swaths of paper using the finest points, try Stabilo Point 88 Fineliners.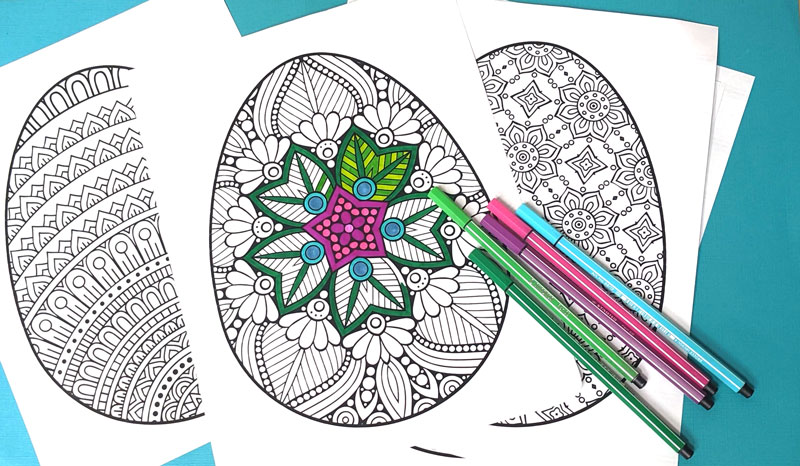 What you can make with Easter Adult Coloring Pages
While most people think of adult coloring pages as a solo craft, when you have a set like this that's based on a simple template, you have the perfect tool for team crafting!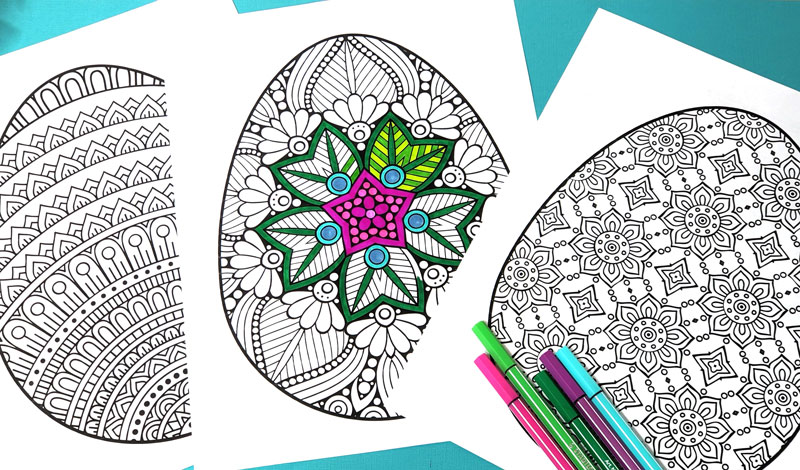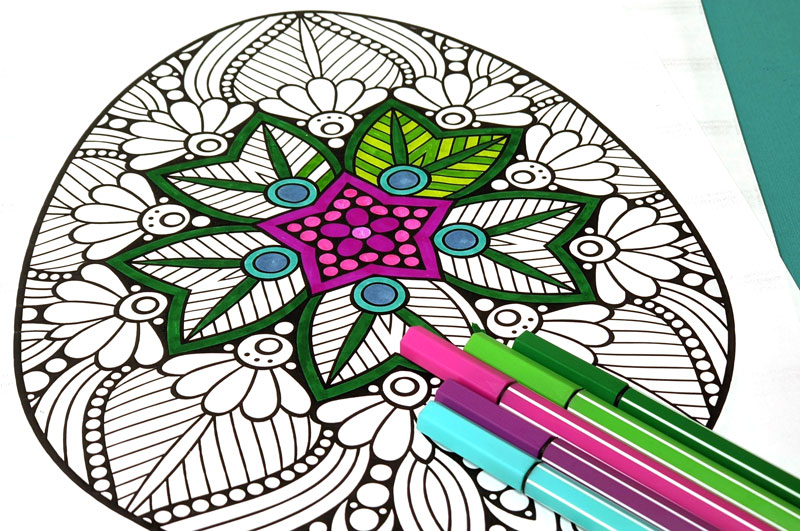 Whether you're decorating the walls of a library or classroom, or family crafting and adorning your home, there's so much you can do to take Easter adult coloring pages a few steps further. Here are some ideas:
Allow each person to color a different egg. Then, hang them all on a wall.
Print your eggs on cardstock instead of paper. Color them, cut them out and turn them into a garland.
Or, back them onto colorful cardstock and make a gallery wall.
You can even turn it into a 3D display! Simply cut a frame from cardstock with an egg-shaped opening (use one of the coloring pages as a template). Use foam dimensional adhesive stickers to attach it.
You can even simply print these on pastel shades of cardstock to begin with and allow the patterns to shine without coloring them.
On that note, if you love the look of foil, print these on cardstock in a laser printer, then run it through a thermal laminator with the correct kind of foil. You'll get a beautiful, glamorous result!
Do any of the above in smaller for a beautiful greeting card.
Print them even smaller and turn them into a plastic-free egg hunt!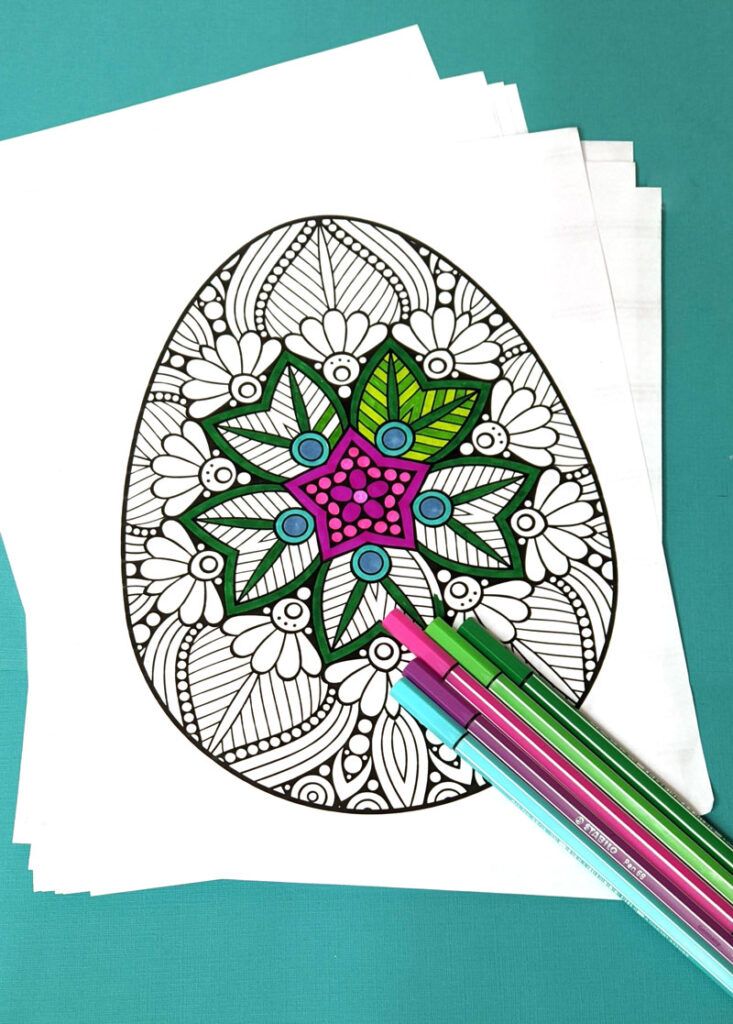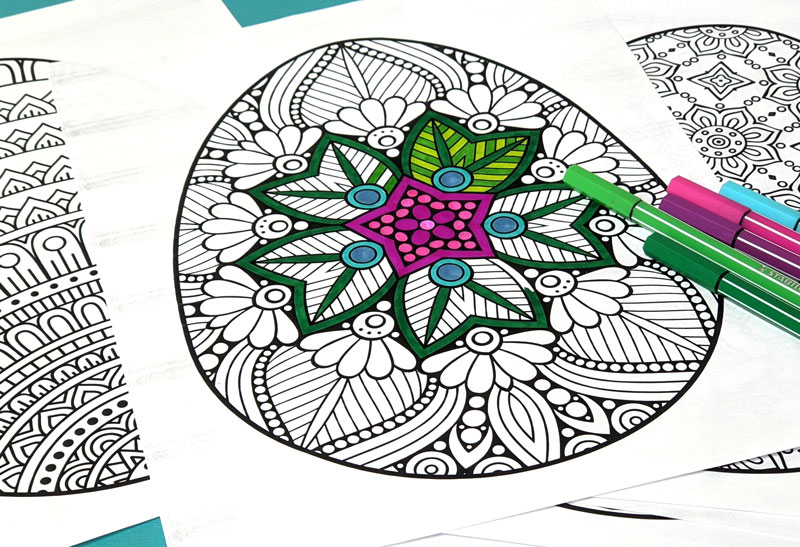 Once you're at it, check out this adorable free template for a paper bag bunny puppet. And if you're more of a Passover type of person, make sure you check out my Passover crafts too!
Download the free sample
I decided to offer one Easter adult coloring page (the one that I colored) free for my subscribers!
To download, fill out the form below. You'll be signed up for our free newsletter – unsubscribe at any time in the footer of the emails. I respect your privacy and the law and won't share your information with anyone.
Get the full set
Want more? Get the whole set, featuring 15 beautiful designs that you can preview in the image below: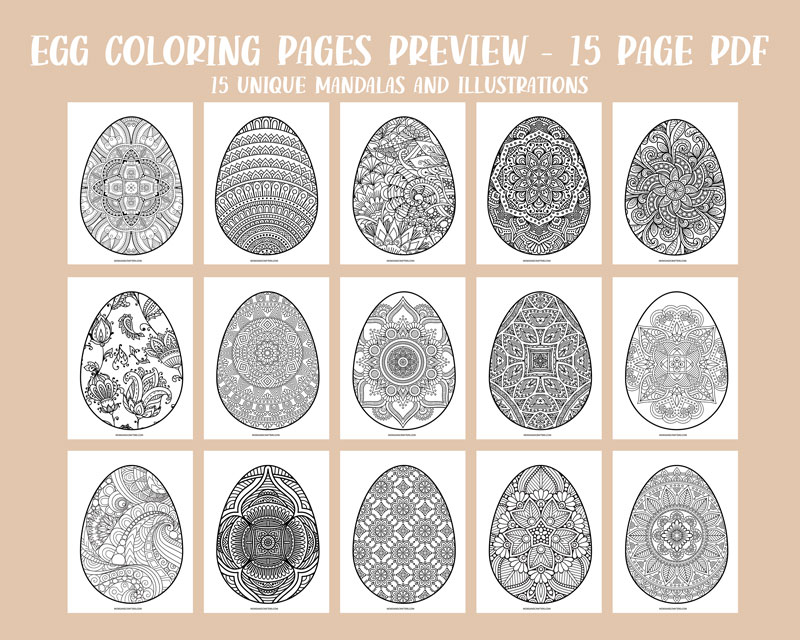 Aren't they just gorgeous?
Get the full set of Easter adult coloring pages here or click on the image below:
Which are your favorite Easter adult coloring pages? Comment below!