Does your toddler like to make a mess? I have joined up with Swiffer and Mom It Forward to bring you these messy activities for toddlers. Have fun getting messy!
Last week, I shared with you how beneficial it is for toddlers to get messy, and why we say "Yes!" to the mess. M and I then went in to Maman bakery in Tribeca, New York (it was beautiful!) to go make a mess with Swiffer there to clean up after us. Swiffer and actress Sarah Michelle Gellar are encouraging moms like us to say "yes" more to messy activities. Swiffer helps us clean up quicker.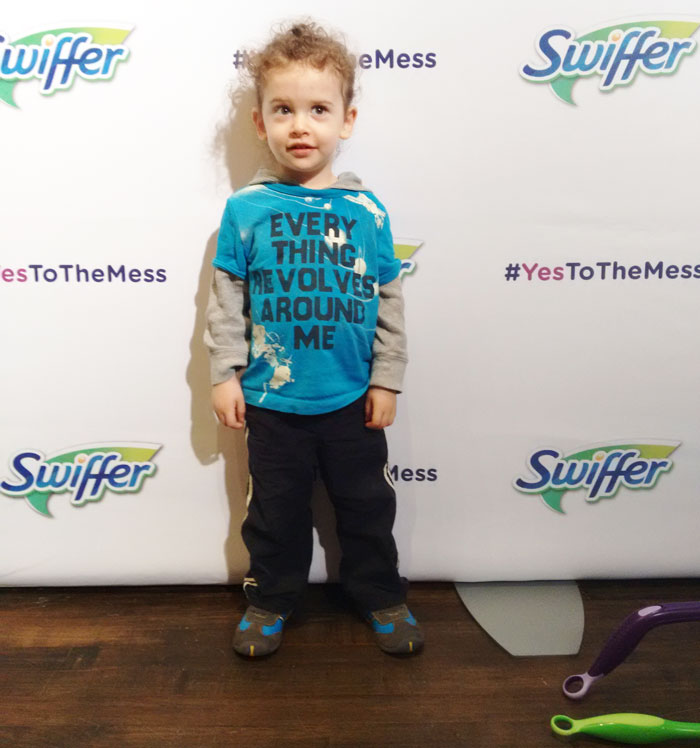 I thought I'd share with you some fun, messy activities for toddlers – some that we did at the event, some that we love doing at home, and some that my friends have shared with me that they love doing with their toddlers.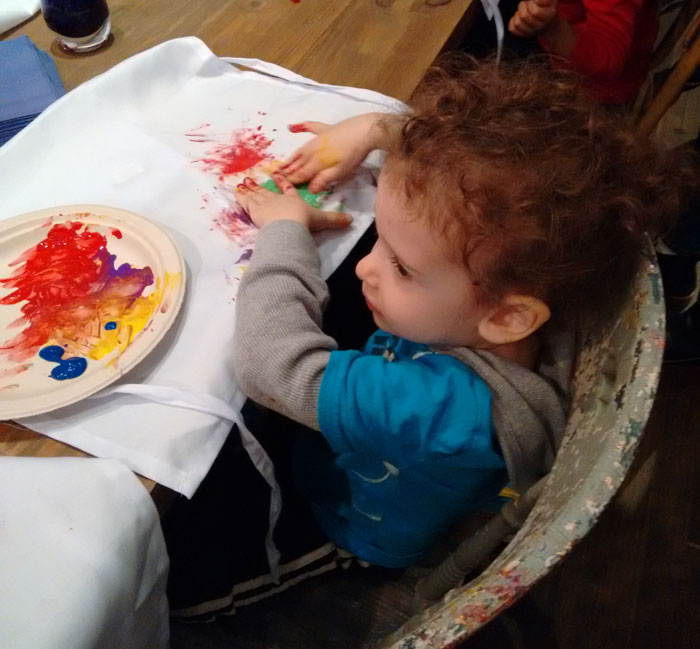 This list of messy activities for toddlers will give you plenty of sensory exploration, creativity, and most importantly good old toddler fun!
12 messy activities for toddlers:
As you can see, these messy activities for toddlers are so full of learning opportunities and creativity!
We love getting messy (especially when it's wet!) and Swiffer makes cleanup easier for me. I just pop a new pad onto my WetJet, and within minutes all the mud that comes along with a "dish-washing" session is gone! The specially formulated solutions help really break up the tough mess, and the pads offer great scrubbing power.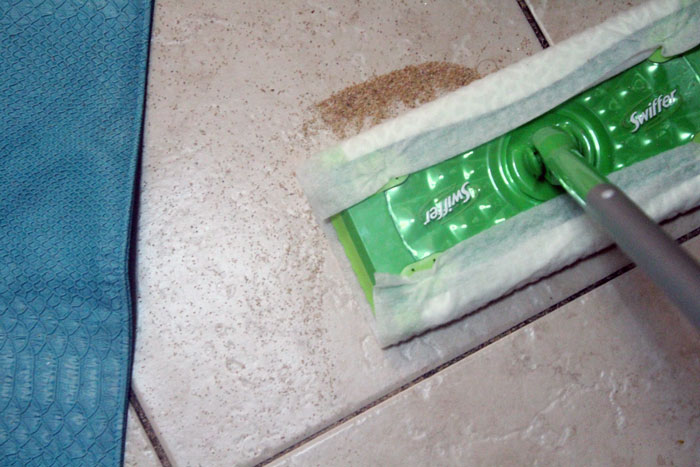 Swiffer gave me a chance to share the love with another family so that they can say "yes" to the mess too. When I gave my sister-in-law this starter box, she squealed with delight! Well, she was already excited when she saw the box (because it's awesome for organizing) but then when she saw what was inside, she was thrilled. Now they can say "Yes" to the mess along with us because cleanup will be much easier.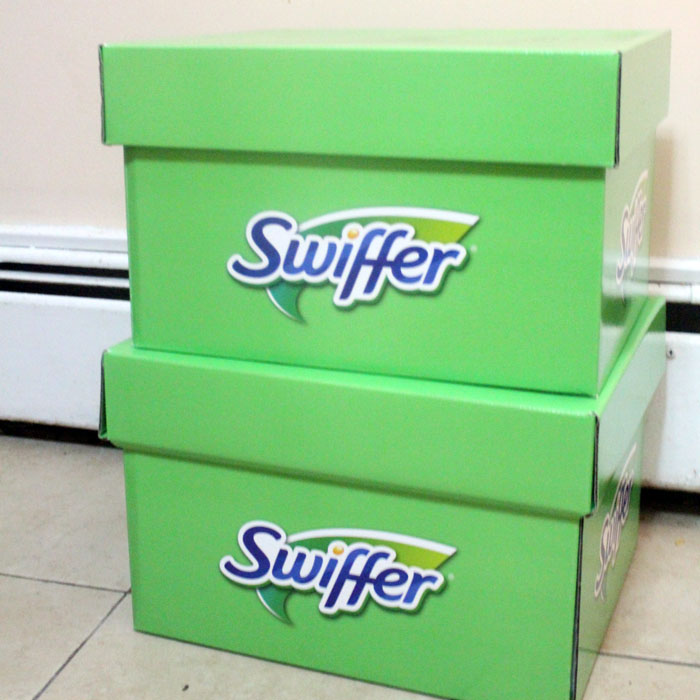 Enter to Win:
Enter to win your own Swiffer Green Box!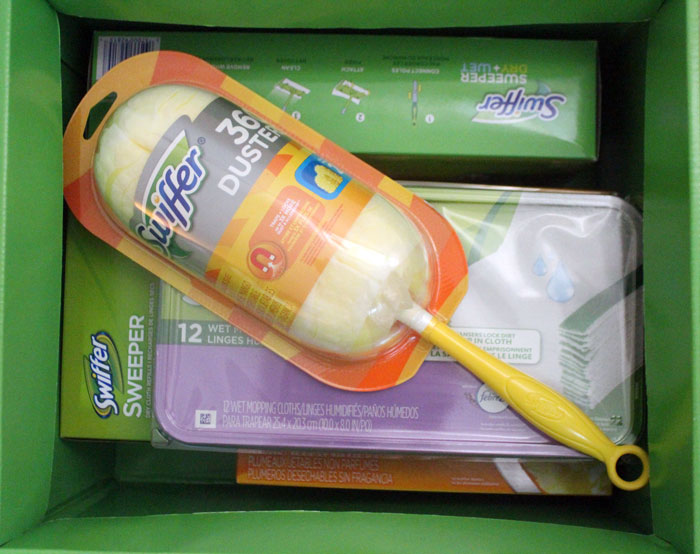 Just post a photo or video on social media (must be public) of your child doing a favorite messy activity that can be cleaned up easily thanks to Swiffer.
Use the hashtag #YesToTheMess when you post your photo.
Comment below with your favorite messy activity for toddlers, including the link to your photo or video.
I will draw the winner from the comments. Winner will be notified by email. Giveaway is open to US residents and ends 2/23/16. Giveaway will have 48 hours to respond to the notification email before a new winner is drawn. Prize fulfillment is the responsibility of the sponsor (Swiffer).
What are your favorite messy activities for toddlers? Comment below!