Make a some faux gemstones and turn them into a DIY Wrap Bracelet in this easy but super fun tutorial!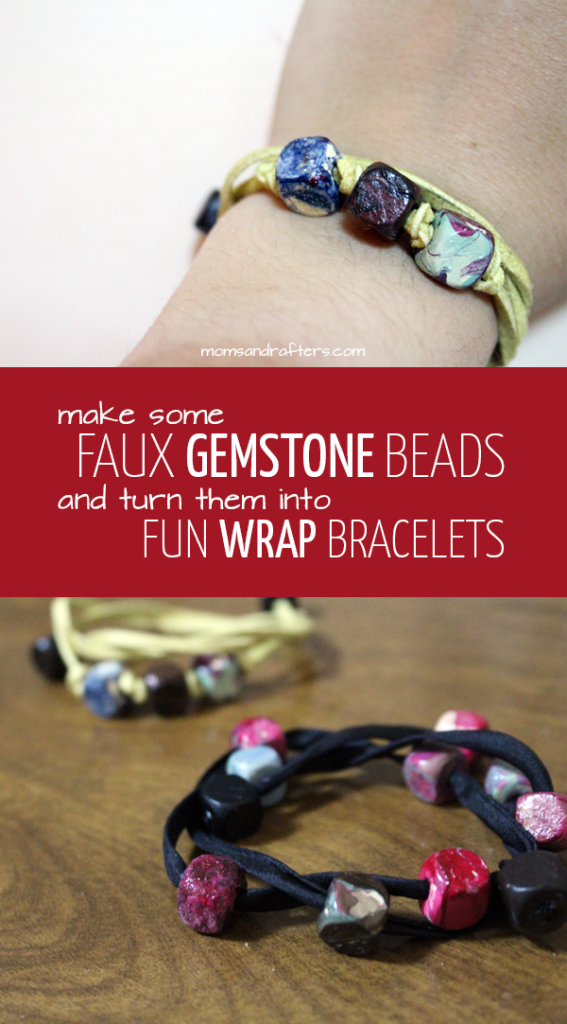 My sister-in-law helped me with these last Sunday. We've seen a certain nail art tutorial circling around a lot and wanted to reproduce it on beads.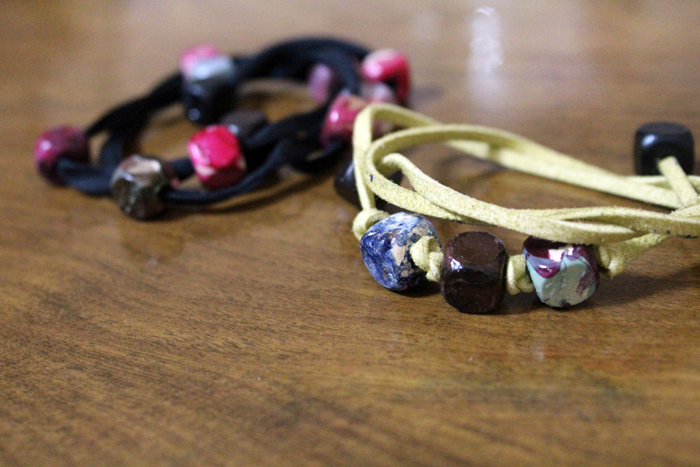 To tell you the truth, for a while I've been wanting to color simple wooden beads using nail polish to make it nice 'n shiny. I've successfully colored them with Sharpies in the past, but each time I tried nail polish, it seemed to small and messy.
This nail art marbling technique worked amazingly well! Each bead came out so unique! While the colors may be brighter than normal, the effect was still reminiscent of gemstones. We turned them into some trendy and fun DIY wrap bracelets that double as great Mother's Day gifts!
Supplies for the Faux Gemstone DIY Wrap Bracelets: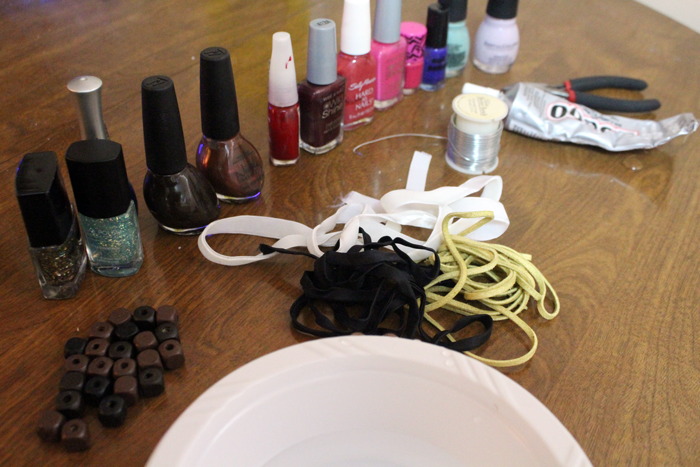 Here's what I used, along with affiliate links for your convenience.
Nail polish in fun colors. Go for some opaque and one or two sheer shades. The sheer shades will act as a "spacer" to allow the bead beneath to show through. I also used some glitter polishes. It took away from the "faux gemstone" look, but added some sparkle and pizzazz.

They don't need to be your best polishes (thin ones do great), but

older polishes will NOT work for this one, as they'll be too thick to drip nicely, and will solidify too quickly. This craft, however, is a great way to use up old polish.
Plain beads. I used wood ones such as these. The light colors showed up best, but when I used brown shades on a dark bead, it lent it a slightly textured and authentic look. Large-holed beads make it easier to thread.
For the black bracelet I used a silk ribbon and for the other, suede cord. Any wide cord or ribbon will do – just make sure it will fit through the holes of the beads.
Wire and wire cutters (any cheap bits of wire will do. )
A bowl of water
A piece of parchment for drying.
How to make the Faux Gemstone Beads:
Prepare your bead on a bit of wire. Load your brush with the first color as much as possible. Drip into the bowl of water.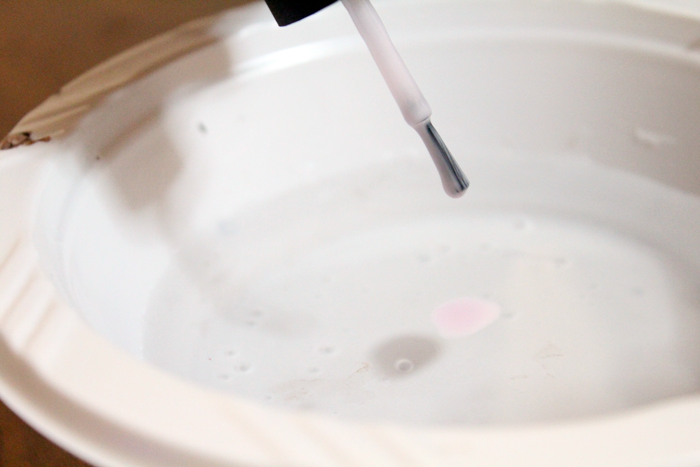 Continue with the second color.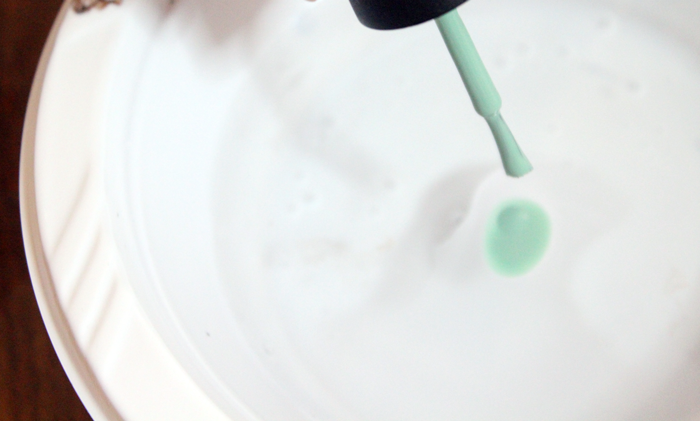 And for as many as you'd like! We did up to four – more than that began to look muddy.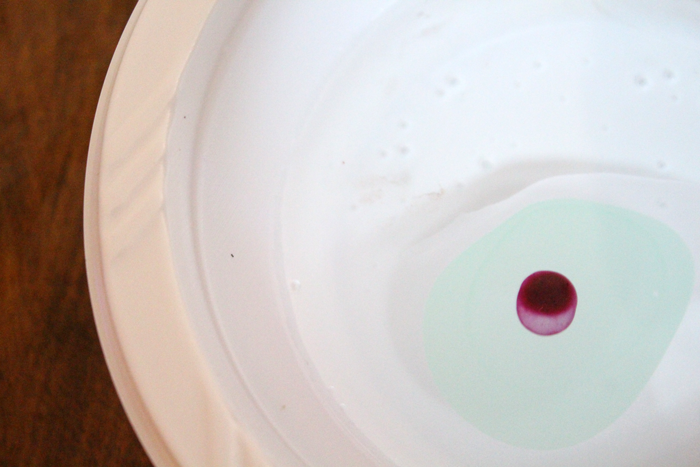 Use the end of your wire to marbleize the mix. Work quickly…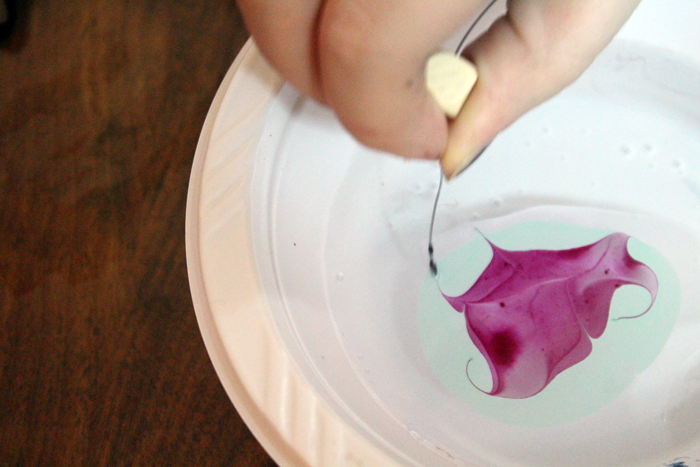 Give your bead a quick dip, ensuring that the color goes around. (You may need to do this twice.)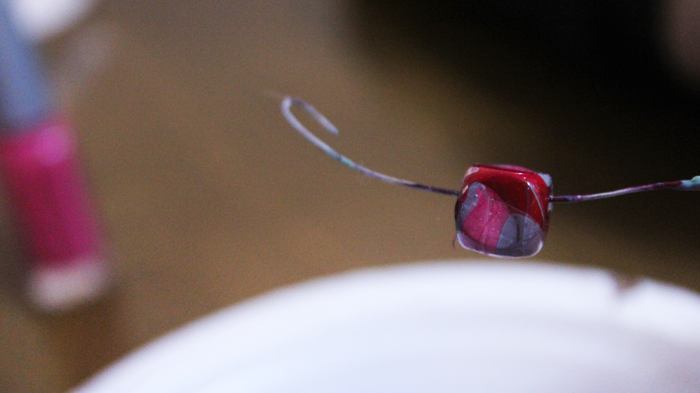 Place it on the parchment to dry, hole-side-down so that it does not ruin the finish.

Play around with different color beads and different nail polish combinations.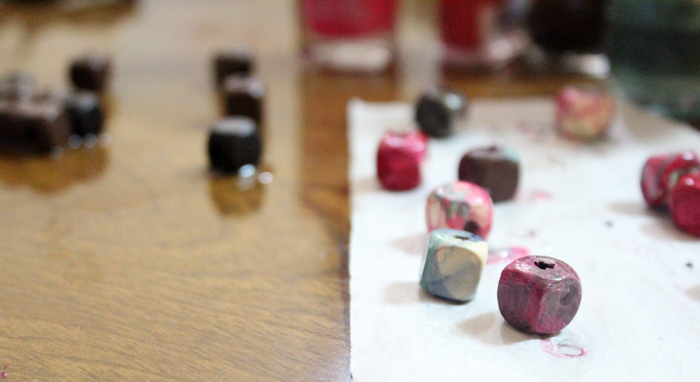 Here is a video of the process, in case you do better with those:
How to make the DIY Wrap Bracelets:
Cut a length of cord or ribbon approximately 3.5 times the size of your wrist.
Tie a single knot a few inches off-center. Slide on a bead.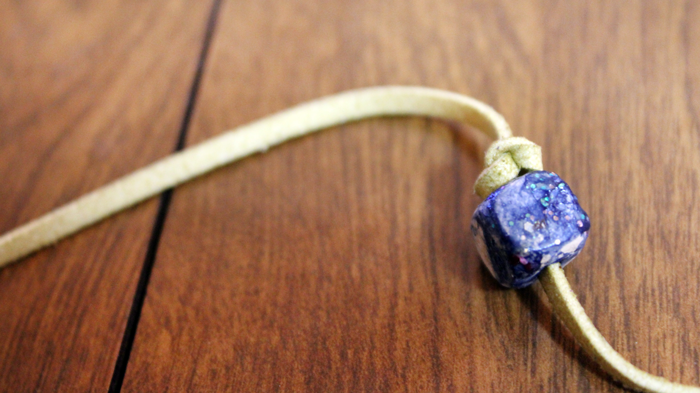 Tie a second knot and secure it up against the bead, to hold it in place.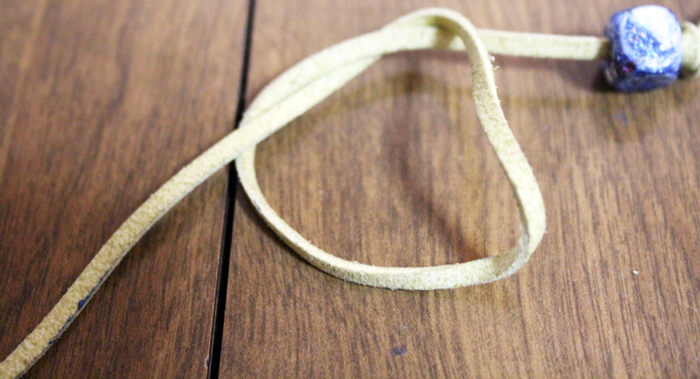 Continue with three beads, or however many you'd like. For this style, different marble-effect beads look great and add interest.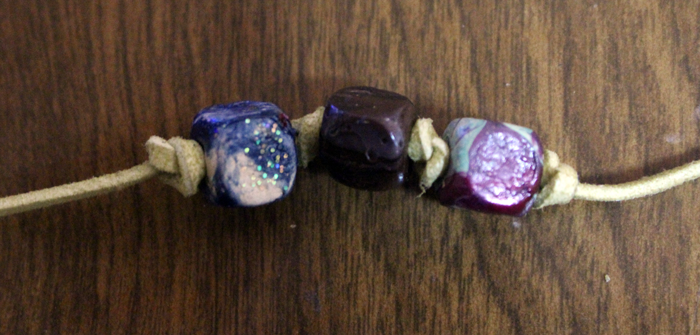 Add a bit of glue to the tip of the ribbon.
Insert the tip into another bead. I used a plain one for the ends; you can use a marbled one too.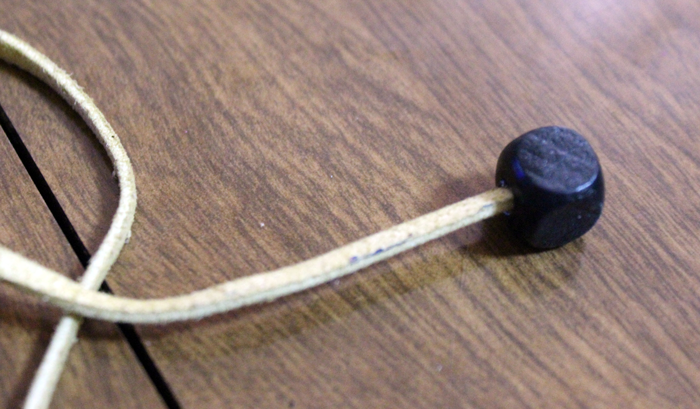 Repeat with the other end.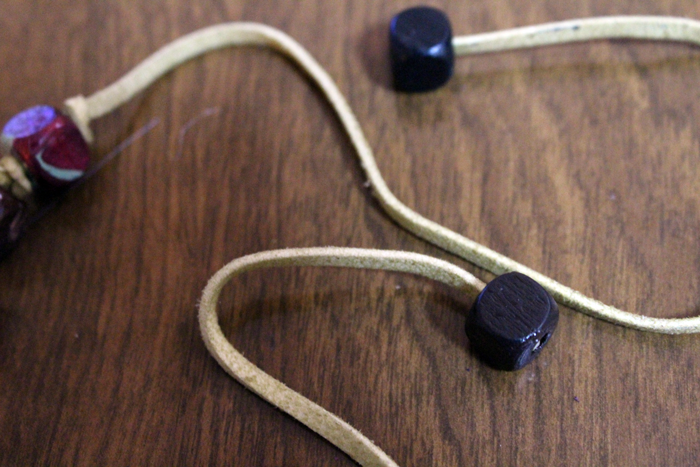 My sister-in-law did the black bracelet. She created beads with coordinating colors. Since this bracelet has so many beads, too much variety would cause visual friction. The satin ribbon is wide enough to hold the beads in place, so there was no need to tie knots (another way to streamline the look). She finished it off the same way.
The full bracelet looks like this: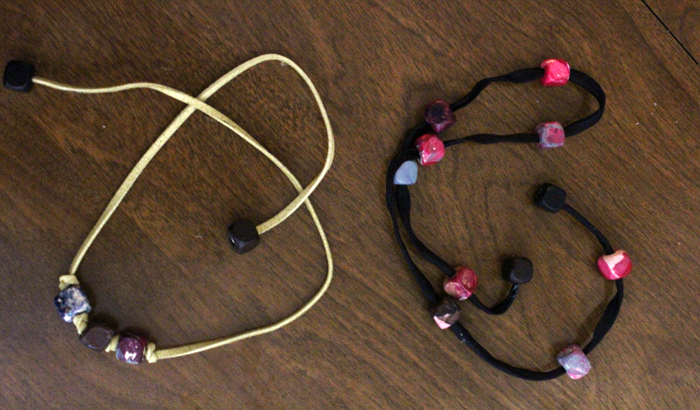 To wear the DIY wrap bracelet, wrap it around your wrist. Secure by wrapping the ends around the layers of bracelet a few times. The bead at the end acts as a stopper to prevent it from unwrapping.
Wear one with pride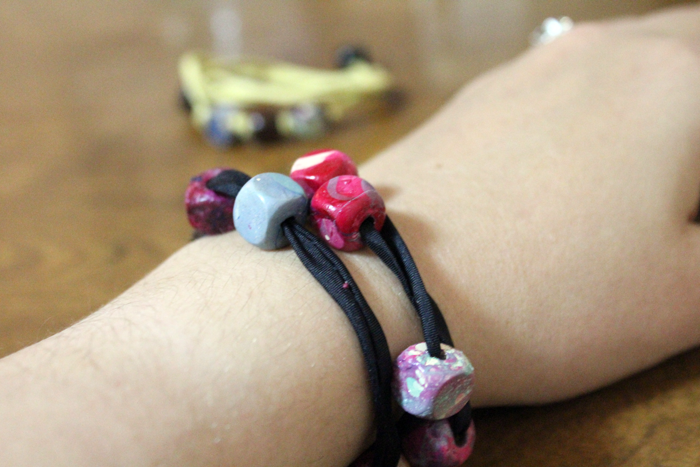 And gift the second
I hoped you liked these DIY wrap bracelets! If you did, make sure to subscribe below for more fun jewelry making and craft tutorials, and more! Like my Facebook page if you love to see crafts and more from myself and many other bloggers and websites. And follow my jewelry making board for more fun beading and jewelry making tutorials from around the web.
Follow Moms and Crafters's board DIY Beading and Jewelry Making on Pinterest.
Disclaimer: This post contains affiliate links.