What better way to celebrate Earth day than with an upcycled Earth Day craft? These simple magnets are so cheap and easy to make and they upcycle two types of junk you may have.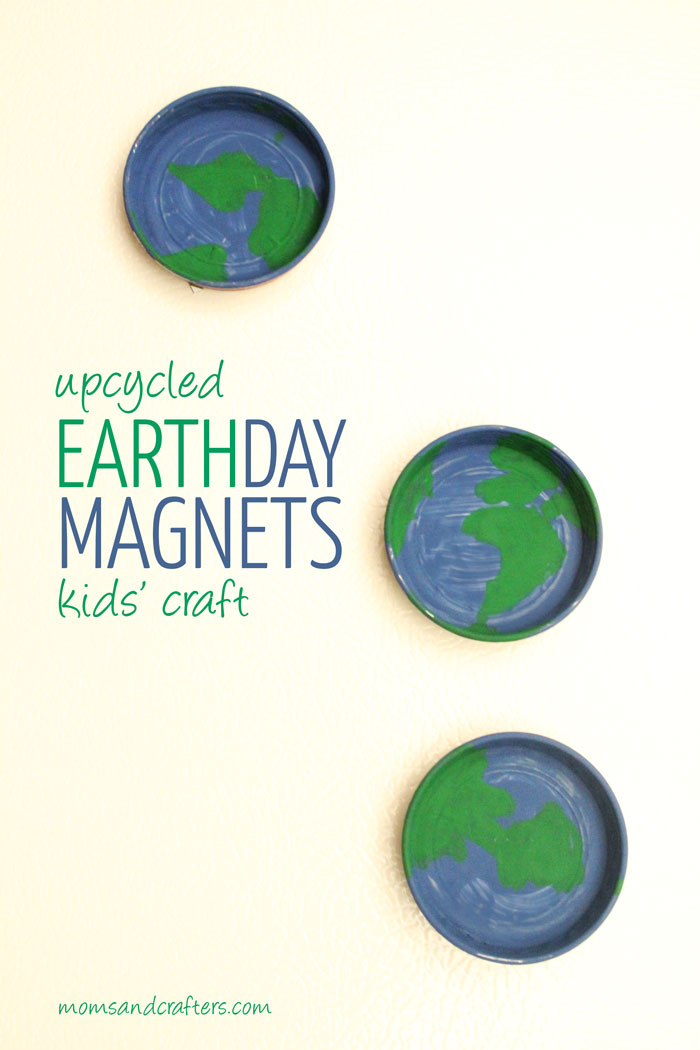 These jar lid magnets are more than just an Earth Day craft. They include a few great teaching moments in the process, as outlined in the instructions.
Supplies for the Earth Day Craft: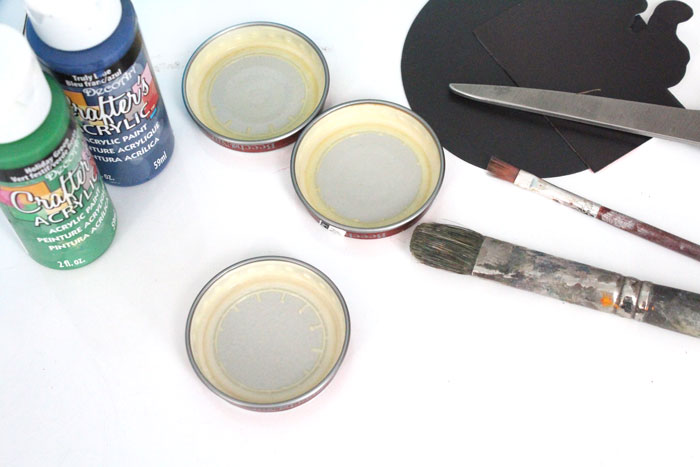 Jar lids (I used baby food jars)
Craft paint in blue and green
Paintbrushes (a thick and thin one)
Non-porous glue. I used E-6000, though an adult should do that part
Promotional magnets
A world map or globe to copy
Instructions:
1. Make sure your jar lids are totally clean and dry so that the paint will adhere properly.
2. Paint the inside and outside trim of your lids blue for water and let it dry. You can discuss how clean water reflects they sky, making it appear bluer, and how important it is to keep our water clean and blue.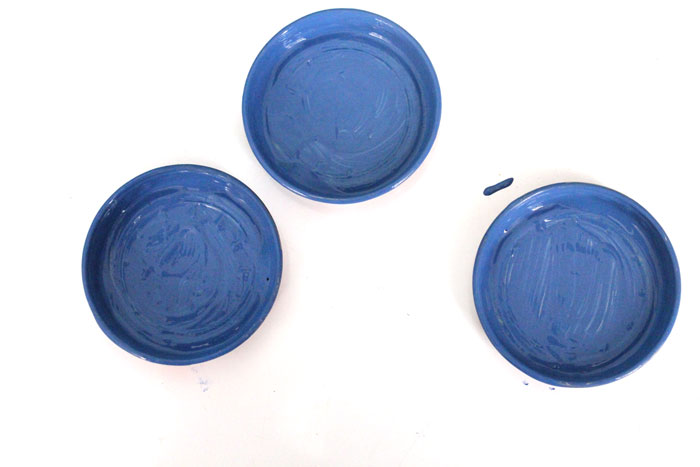 3. Copy the basic shapes/formation of various continents from a world map using the green paint. You can discuss how important it is to keep the land green, and examples of how it can be done (for example, making craft projects out of "junk").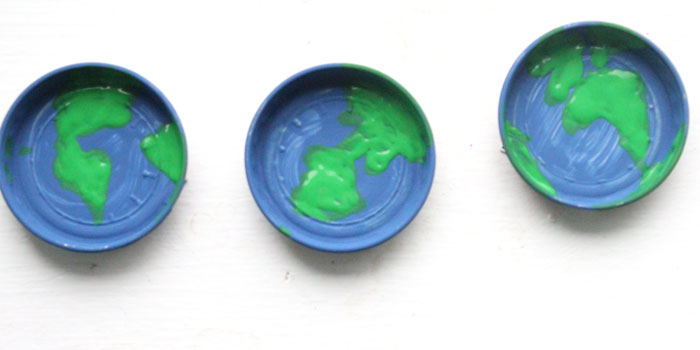 4. Trim your promotional magnets to fit the backs of the lids. You want it to be big but not to stick out (so that it's strong enough to hold the lid).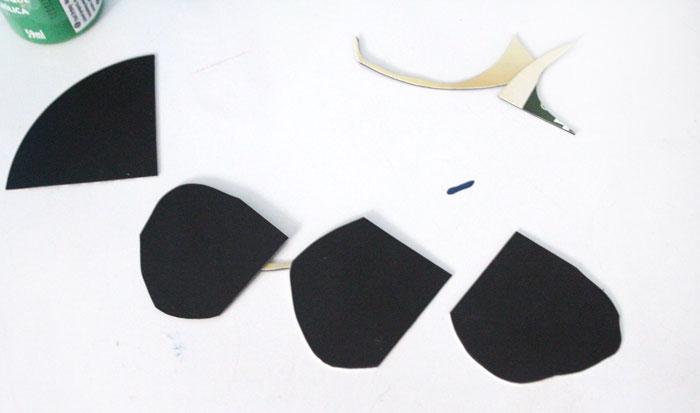 5. When your green is dry, glue on the magnets using a glue that works with non-porous substances.
6. Place on your fridge and enjoy!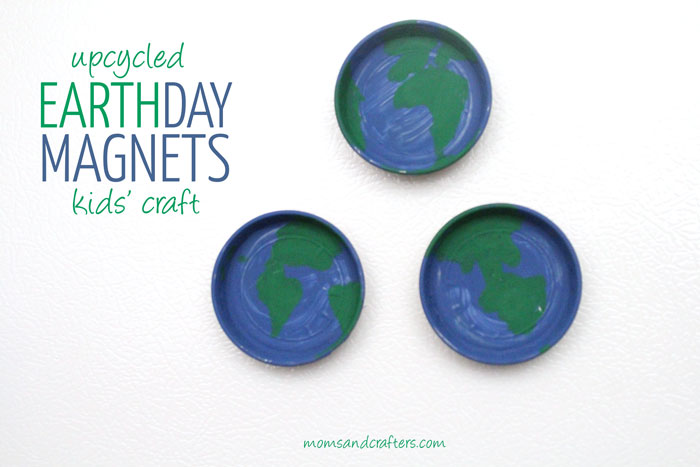 What are you doing to celebrate Earth Day? Will you be making any Earth Day crafts? Share in the comments below!
For more Earth Day posts, check out the Earth Month blog hop! Plus, you can enter to win lots and lots of amazing Earth Month prizes here.