Download this free printable playroom art featuring a fun quote from Dr. Seuss: "From there to here, and here to there, funny things are everywhere".Check out how great it looks framed and on our wall!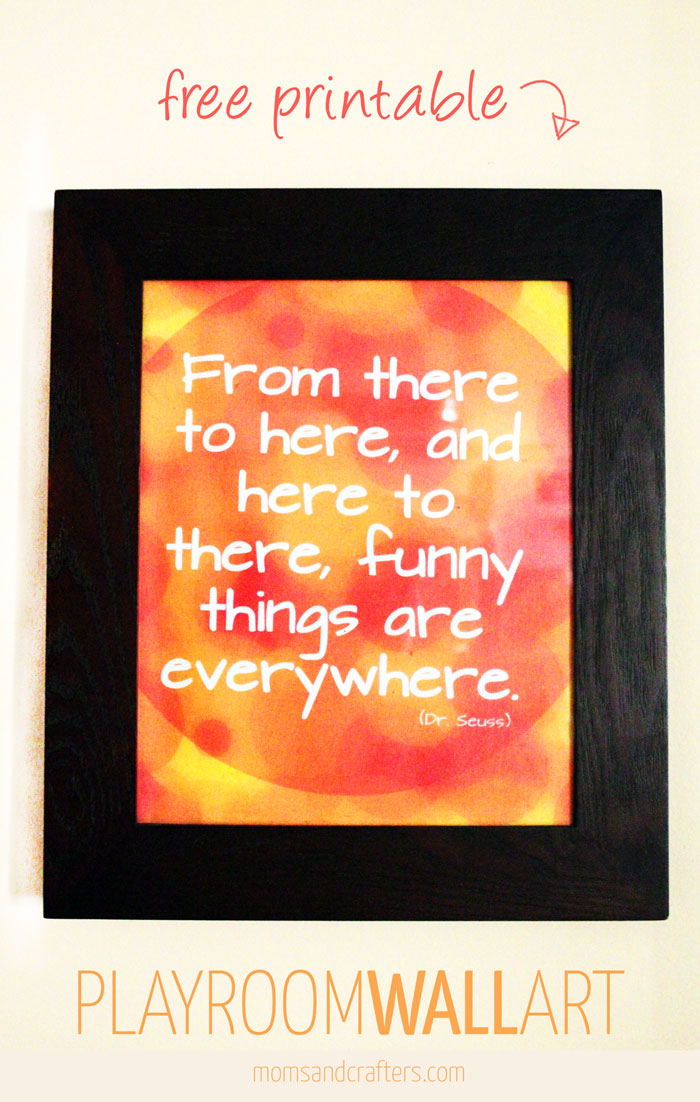 How you May Use this Free Printable:
Yup, it's totally free! No sign-ups required, no information. Download instructions will follow. But there is one condition, and that is fair use of this printable as a freebie. That includes:
You may not sell it.
You may not redistribute it.
You can share it, by sharing the link to this page.
You may not copy it.
You can print a couple for your friends, but please be reasonable
If you have any questions pertaining to fair use of this, comment below or contact me.
How to download the free printable playroom sign:
This prints as a high resolution 8.5×11 inch print. Trim it to fit an 8×10 inch frame as I've done, or use a document frame.
Step 1: Click on the preview image below. A PDF file will open in a new frame (colors may be off – don't worry about that).
Step 2: Click "save" or "print"
I hope you enjoy! Make sure to pin it by clicking on the Pinterest icon on the left, or by hovering over the image above and clicking on the Pinterest icon.
Thanks for stopping by…