Craft a felt holly ornament using the free template and this easy tutorial! When you're done, explore this big list of Christmas ornaments DIY ideas. This post contains affiliate links.
---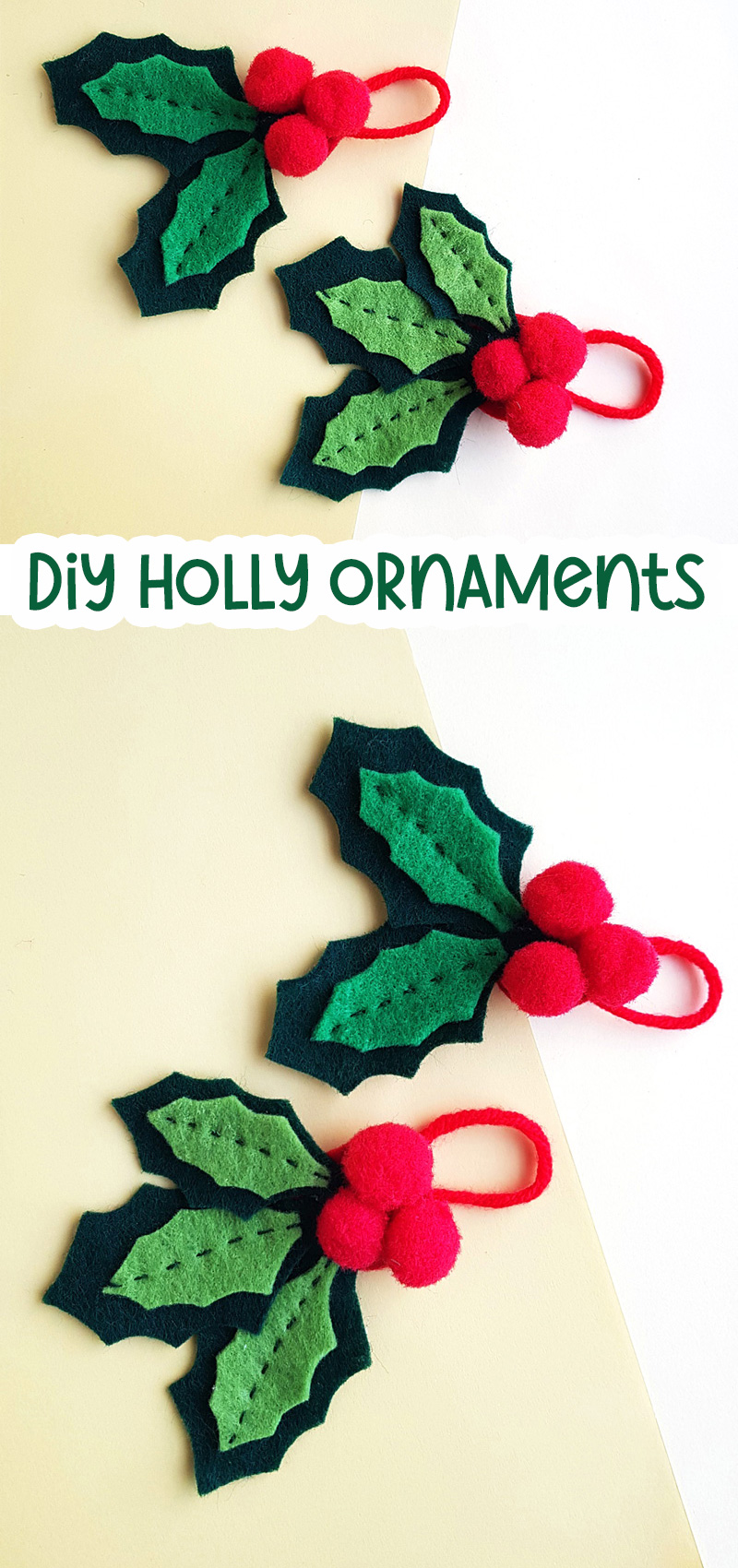 Felt is a fabulous material for making ornaments. It lasts from year to year. It doesn't crease. It rarely fades if you get a decent quality felt. It's washable. And the best part: it won't shatter, dent, and if crafted properly, it shouldn't tear either!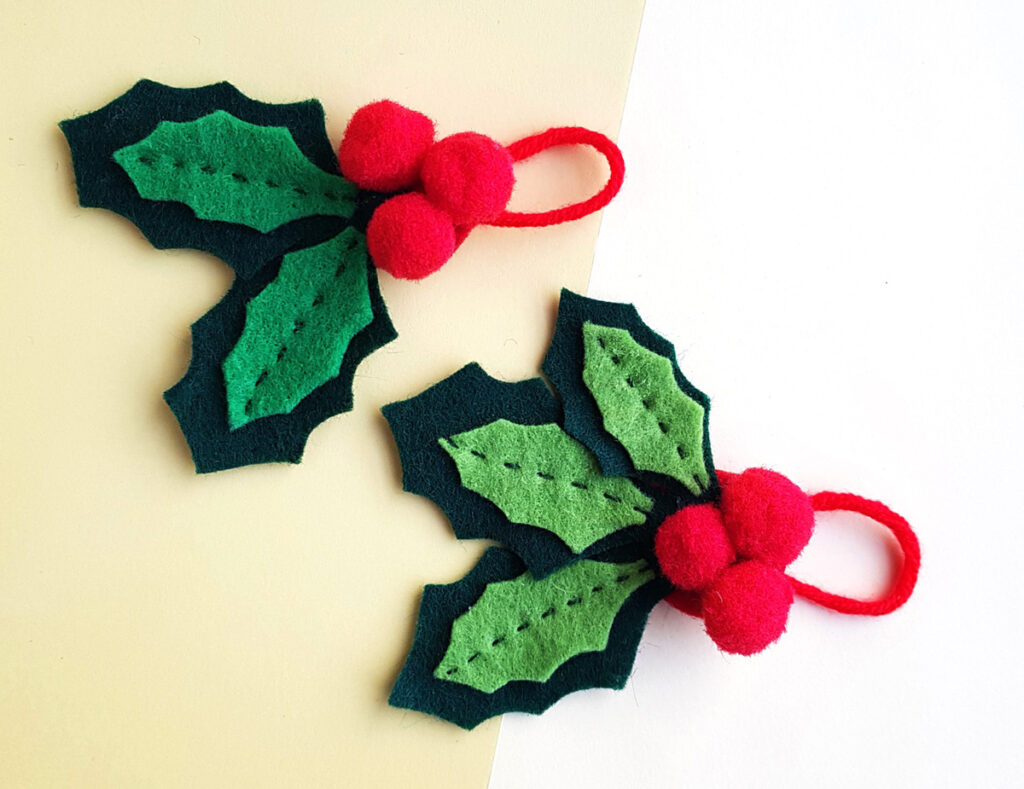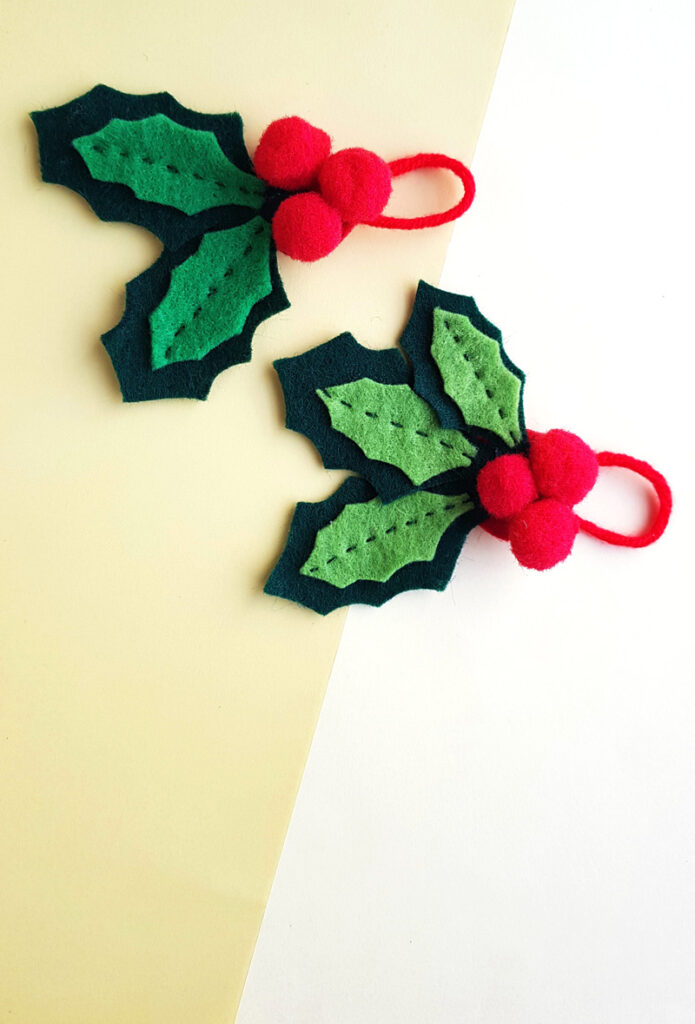 The festive and cheerful reds and greens of holly will go right with your Christmas decor!
Of all the felt ornaments I plan to share this year, the holly has the simplest assembly. It requires an easy running stitch and that's it!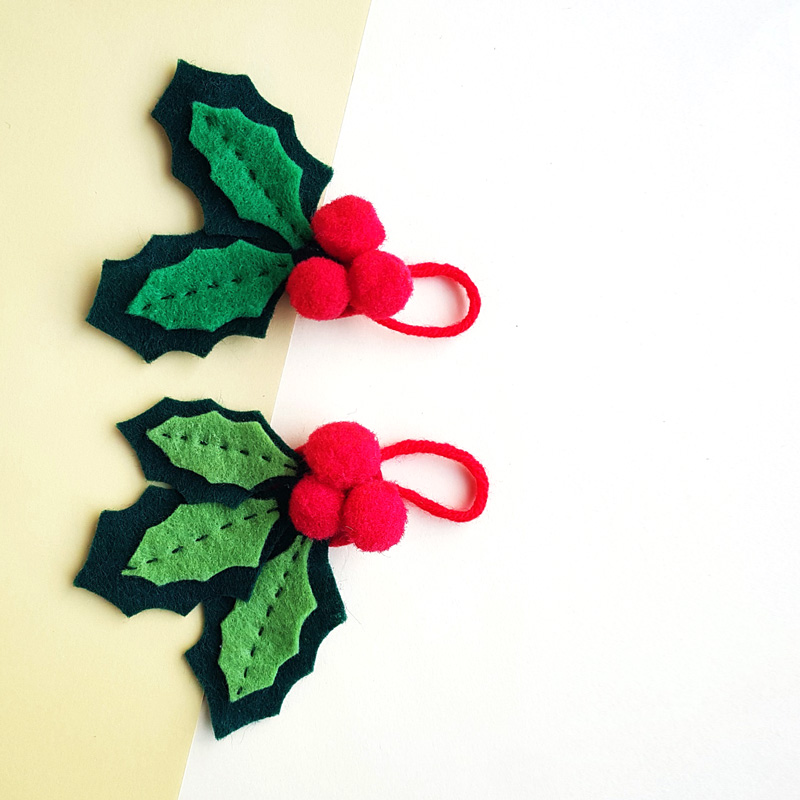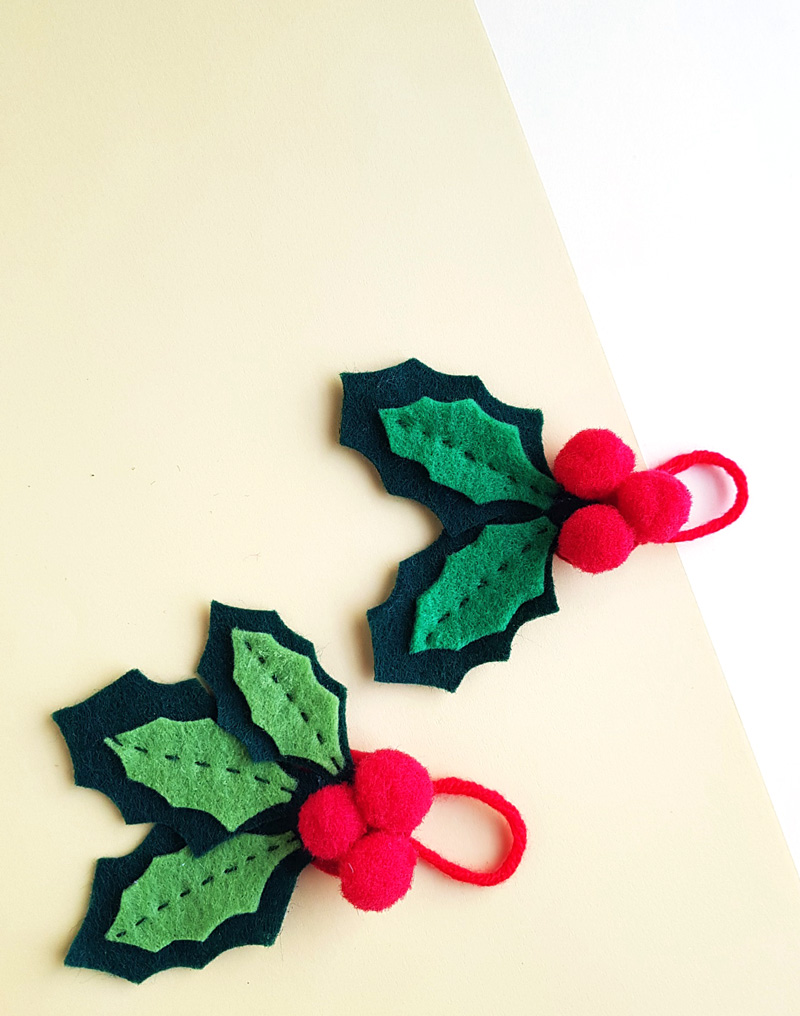 And the free template to make your felt holly ornament will ensure that even the "craft dummies" among us can get a fabulous holly vibe.
Don't stop at ornaments, though!
You can turn these into garlands, wreaths, and more! It's all about how you finish it off.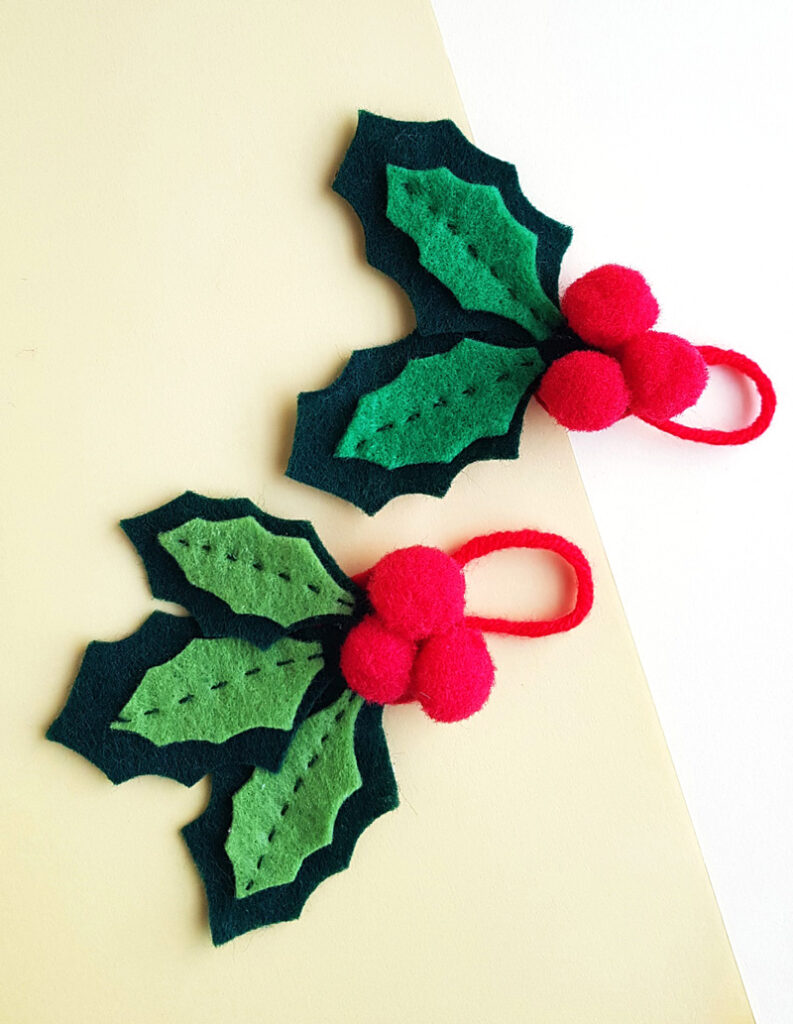 Download the free template to make a felt holly ornament
To download, fill out the form below. You'll be signed up for our free newsletter – unsubscribe at any time in the footer of the emails. I respect your privacy and the law and won't share your information with anyone.
What you'll need
Pencil to trace your template
Scissors – I recommend a good pair of detail scissors
How to make a felt holly ornament

1. Choose 2 shades of green felt, plus red felt. Trace the large leaf shape onto the dark green felt and the small leaf onto the light green felt. Trace the circle on red felt. Cut each part out.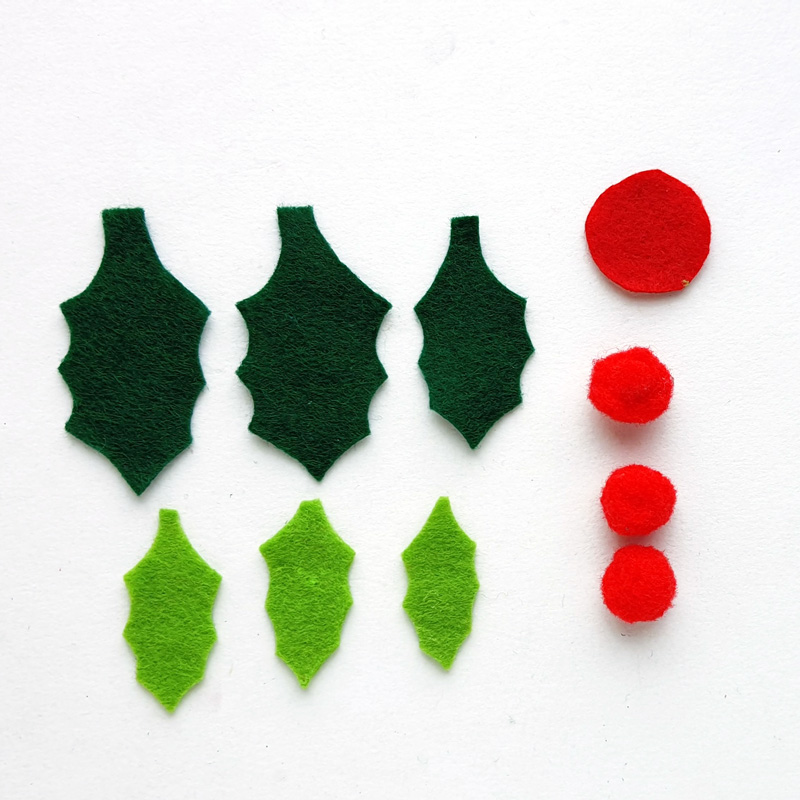 2. Place the small felt leaf centered on top of the larger one. Prepare needle with dark green thread. If you'd like, you can glue the parts together before sewing.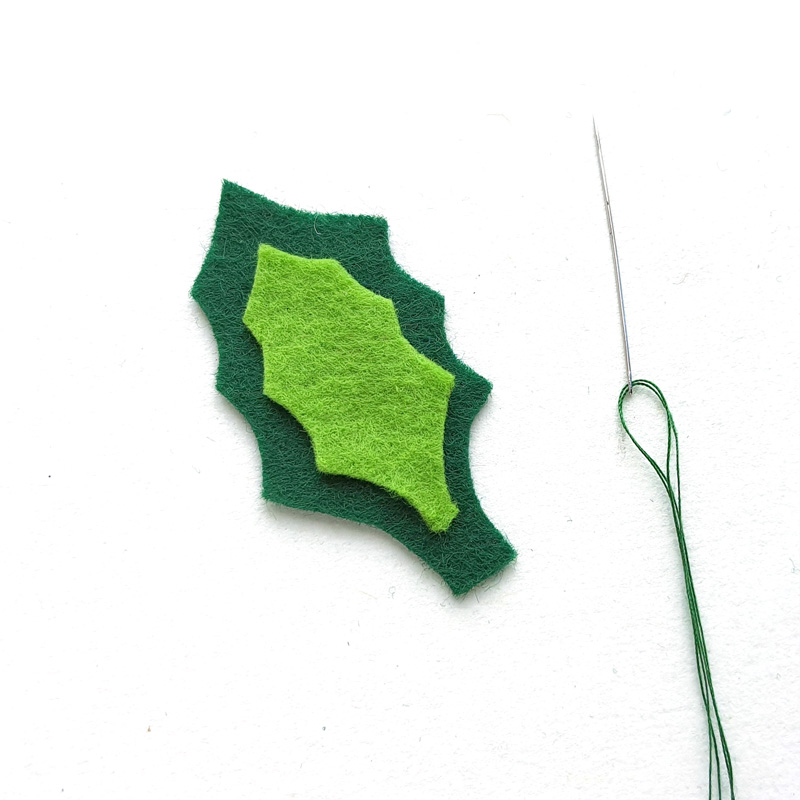 3. Stitch both felt leaf shades together along the center using a simple running stitch.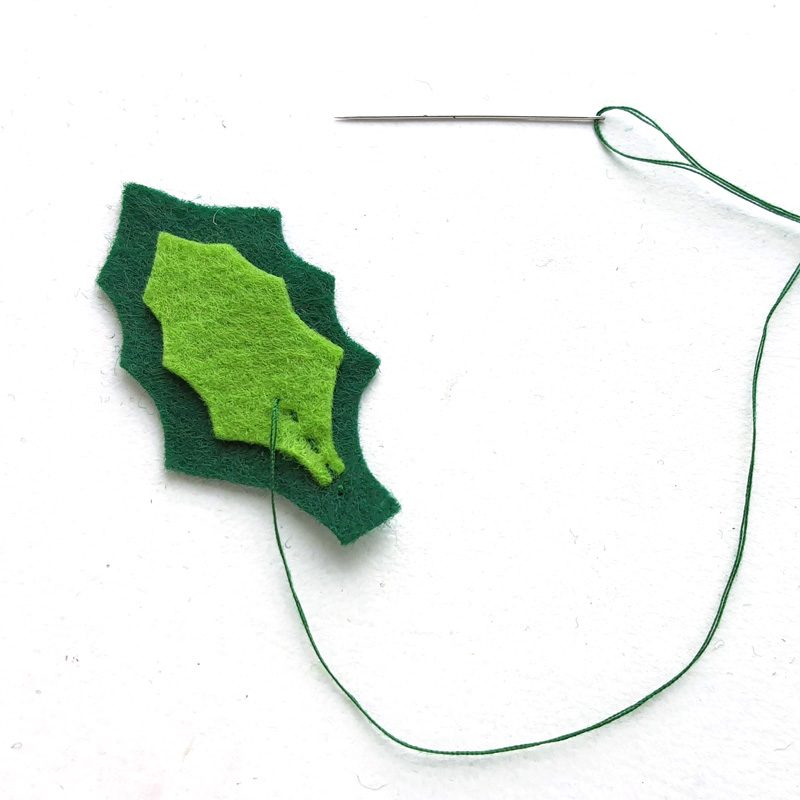 4. When you're done working the running stitch, knot and trim your string on the back of your leaf.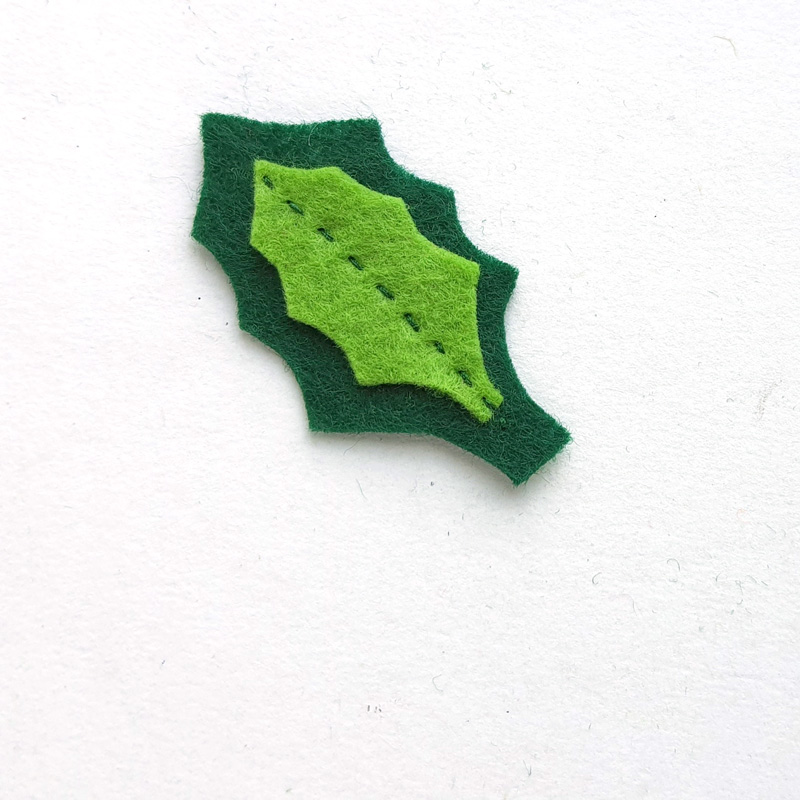 5. Repeat with a couple more leaves.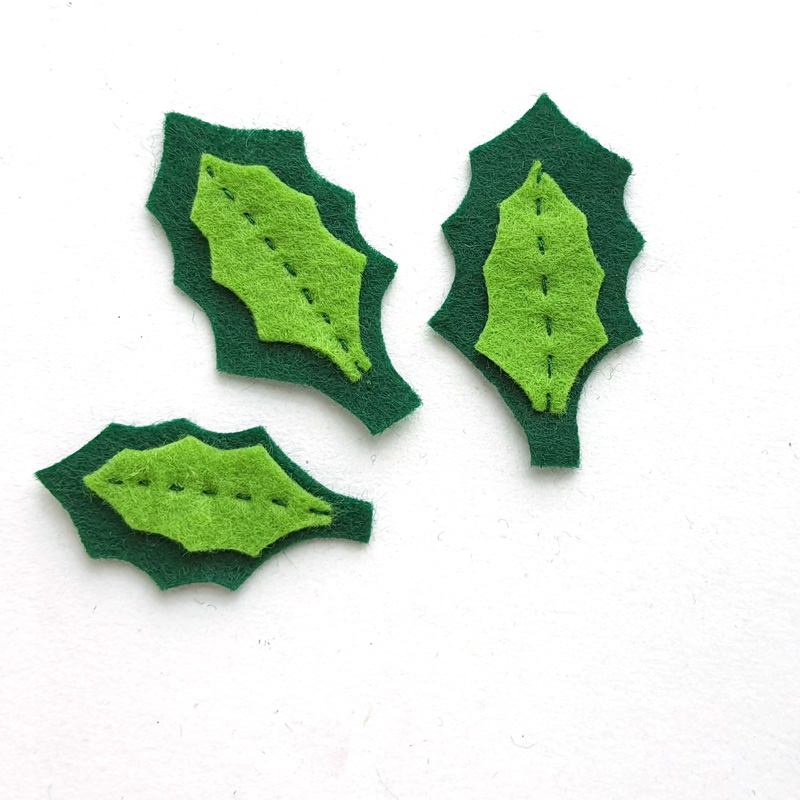 6. Take the red circle and sew or glue on 3 red pom poms.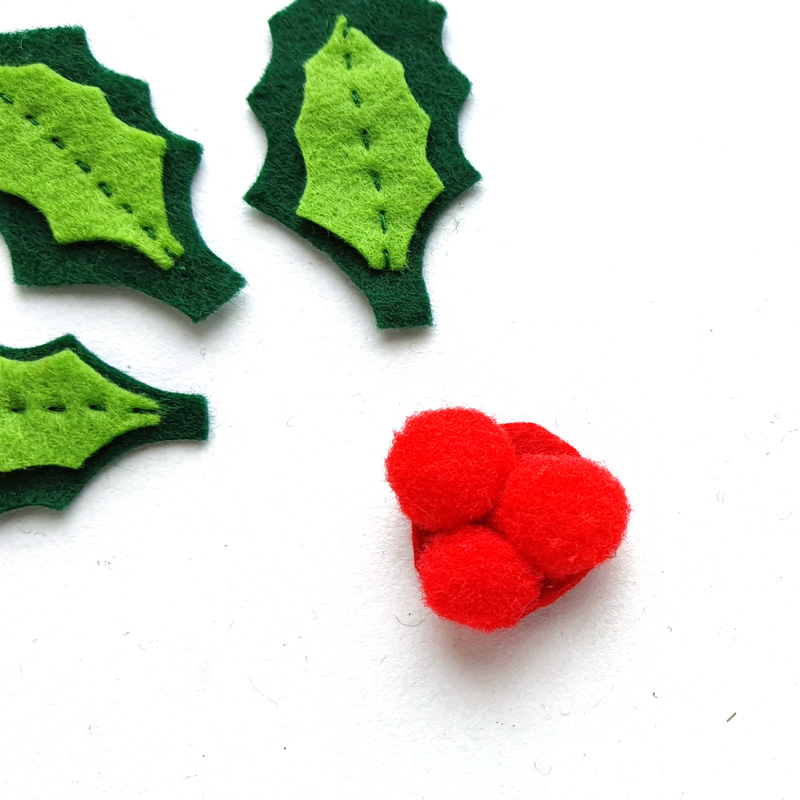 7. Place 2 or 3 felt leaves together, overlapping the stems, and stitch or glue them together.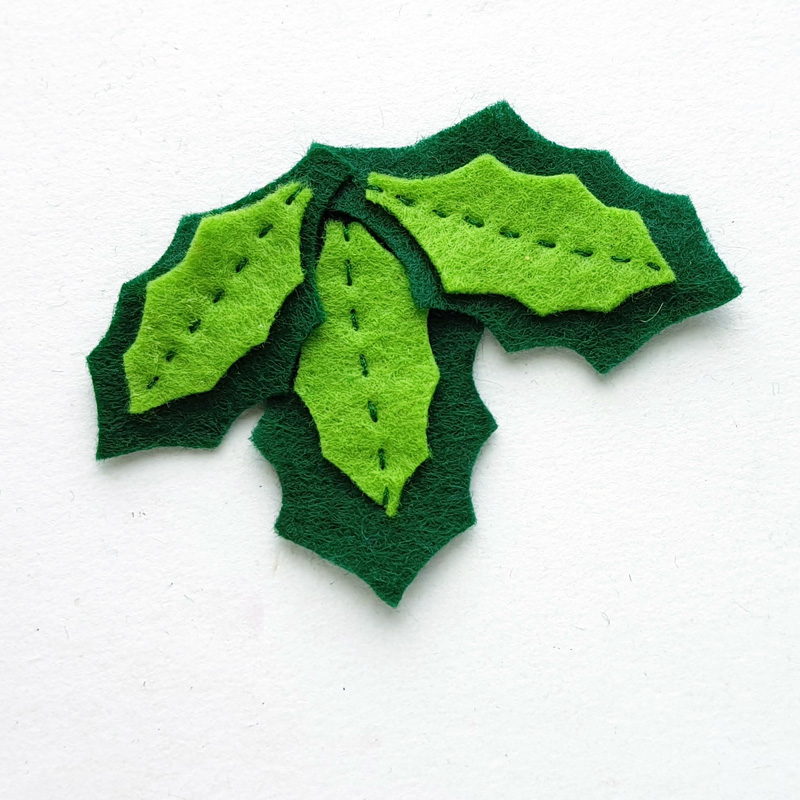 8. Now, place the pompom base on the overlapping stems and stitch or glue it onto the felt leaves.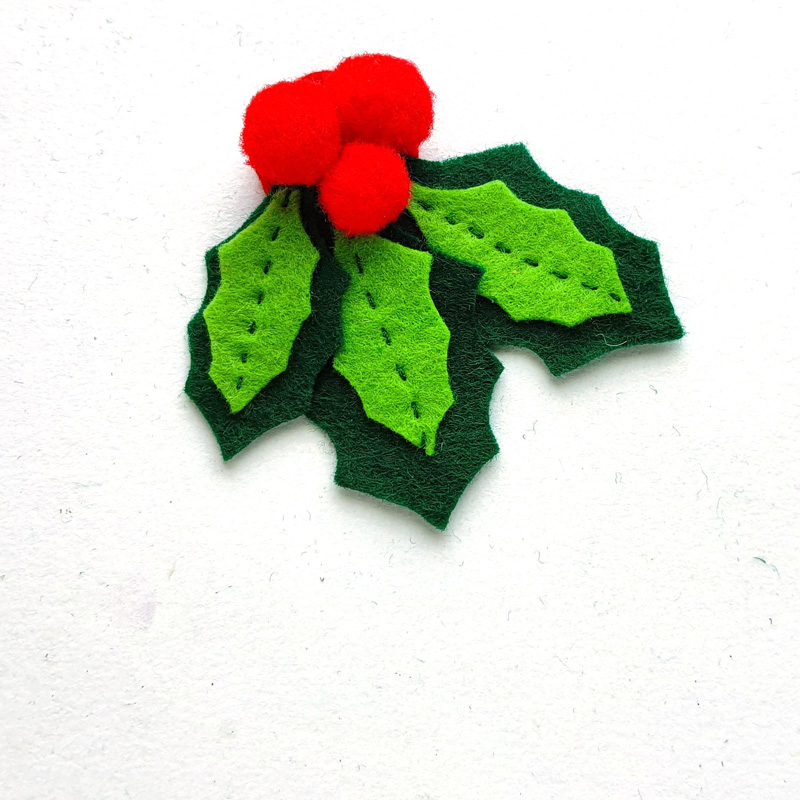 9. Finish off your felt holly ornament by gluing or stitching a scrap of yarn or ribbon to the back of the round red base.
Your felt holly ornament is complete! I hope you enjoyed crafting this with me!