Welcome to the first post ever published on Moms & Crafters – a tutorial on how to make easy peasy wire wrapped pendants! If you want to learn how to make jewelry, this is a great place to start, because as cool as it looks, it is really and truly very easy. Disclosure: this post contains commissioned images and links.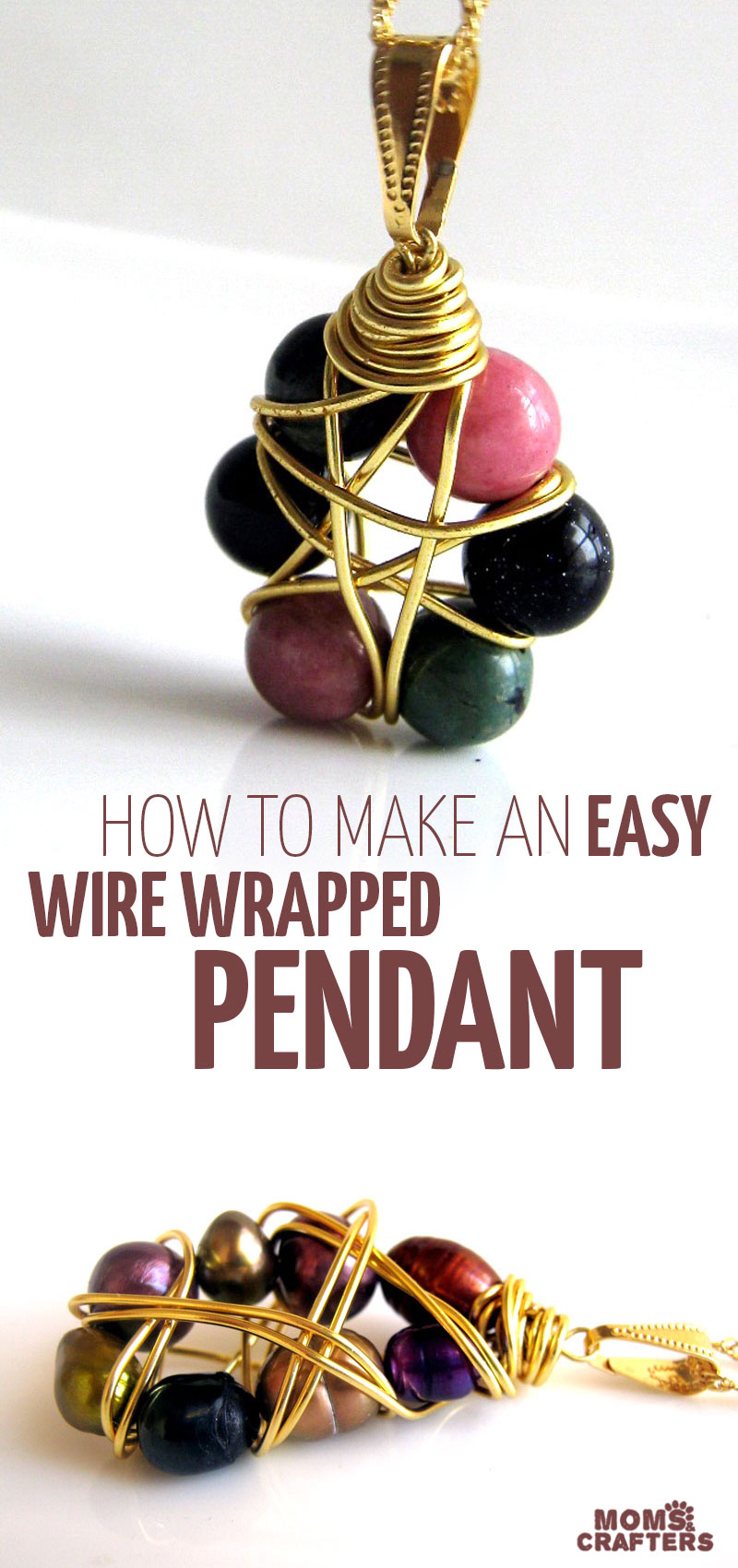 Note: this post was originally published on February 24th, 2014 and was the first craft ever published on my blog. It was since updated to make it more helpful to you.
This pendant is so simple, so versatile and a great way to start wire wrapping! I used to make dozens of these in all sorts of colors and shapes.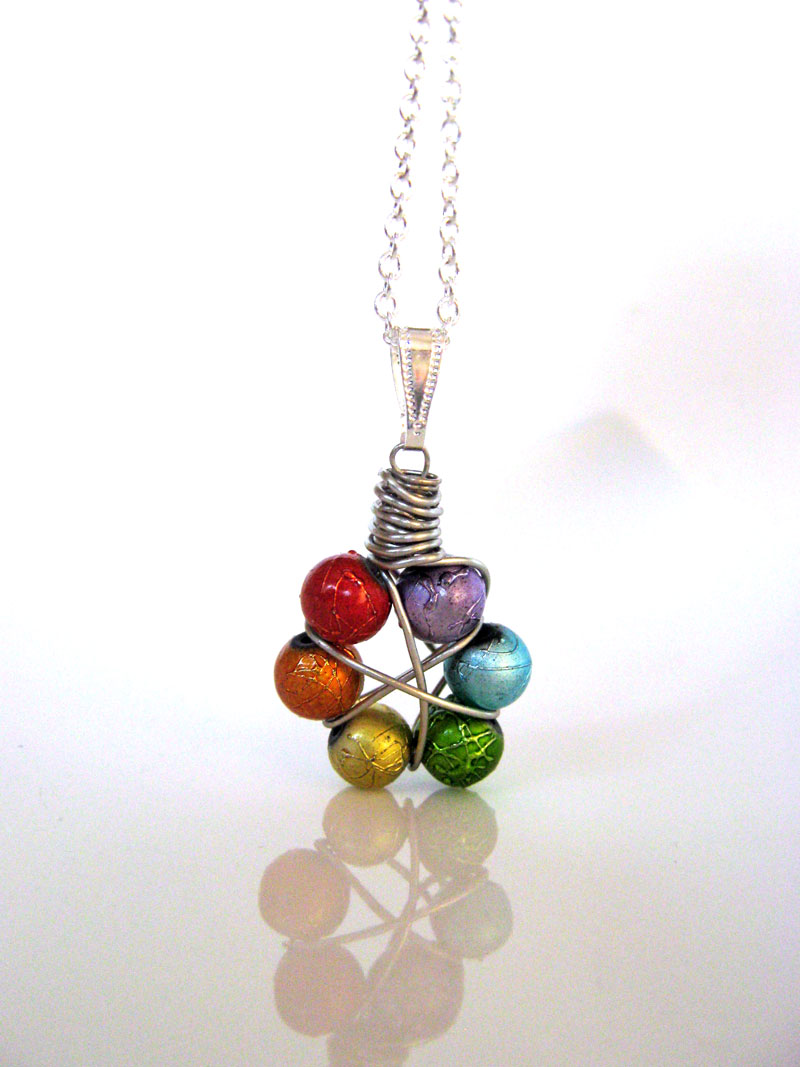 You can customize it any way you want by using different beads and being creative with the wrapping. It has an intricate, artsy and even boho vibe to it, but because it's pretty small, it's still classy.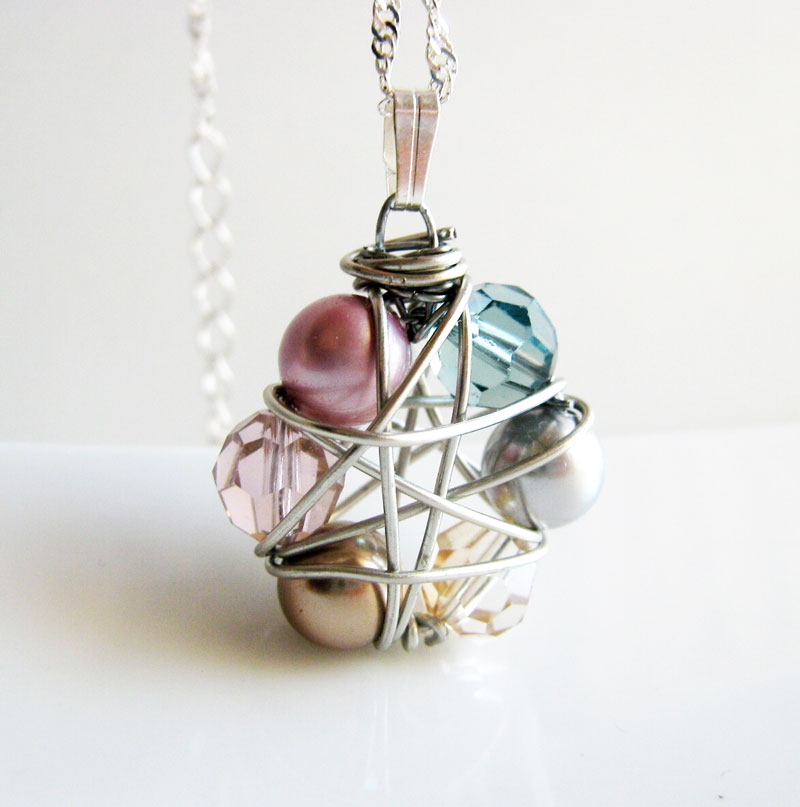 I've made these wire wrapped pendants using everything. And I mean EVERYTHING.
I've used white pearls with silver wire for a bridal feel. I've used colorful, odd-shaped pearls with gold wire for a unique look (my favorite!) I've used all sorts of drizzled and matte textured glass beads.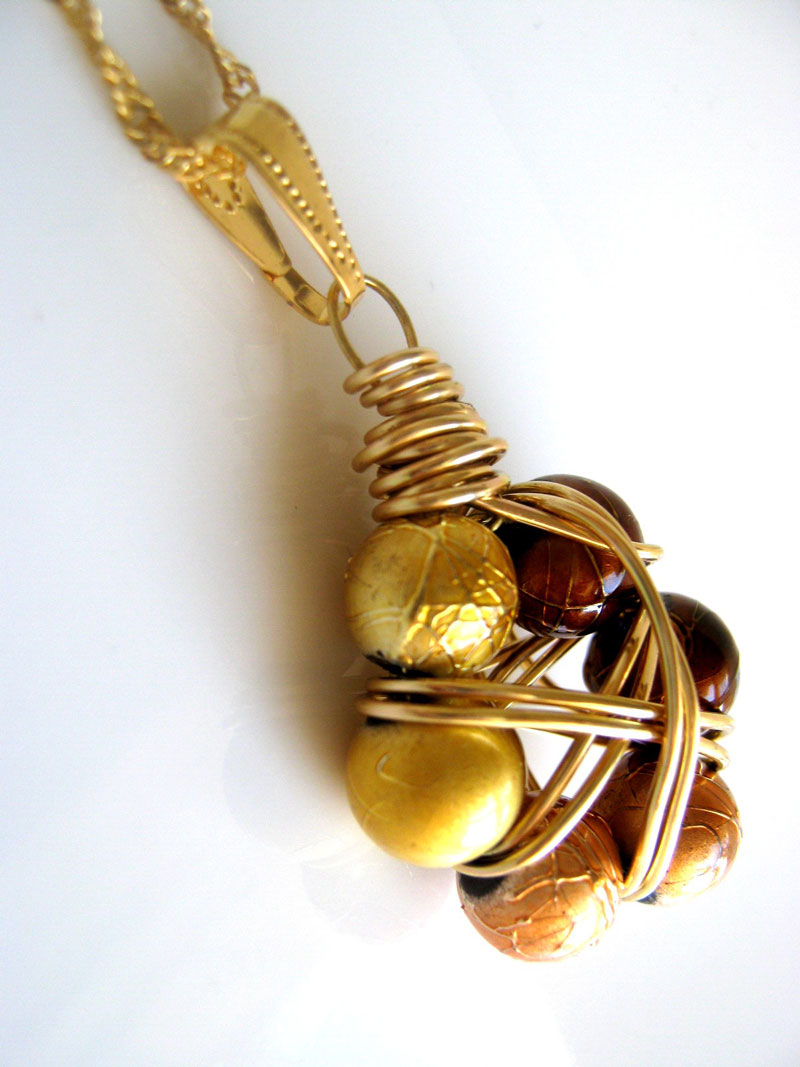 I've even used this technique to make long drop shapes and turn them into wire wrapped earrings!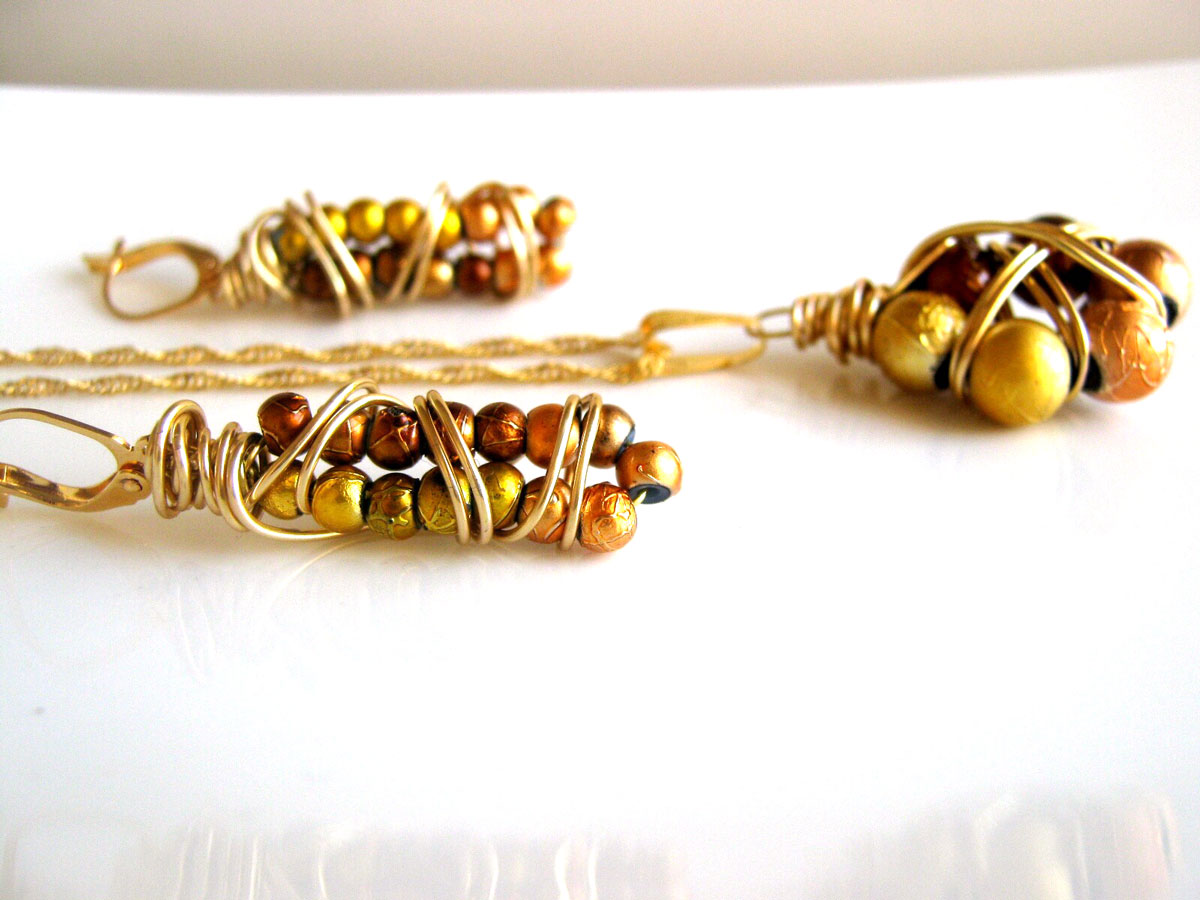 Wire is measured in gauge. The higher the gauge, the thinner the wire will be.
Thinner wire is easier to work with but does not hold its shape as well. Therefore, for this piece, I recommend that you use a thinner gauge as your base wire, and a thicker for the decorative.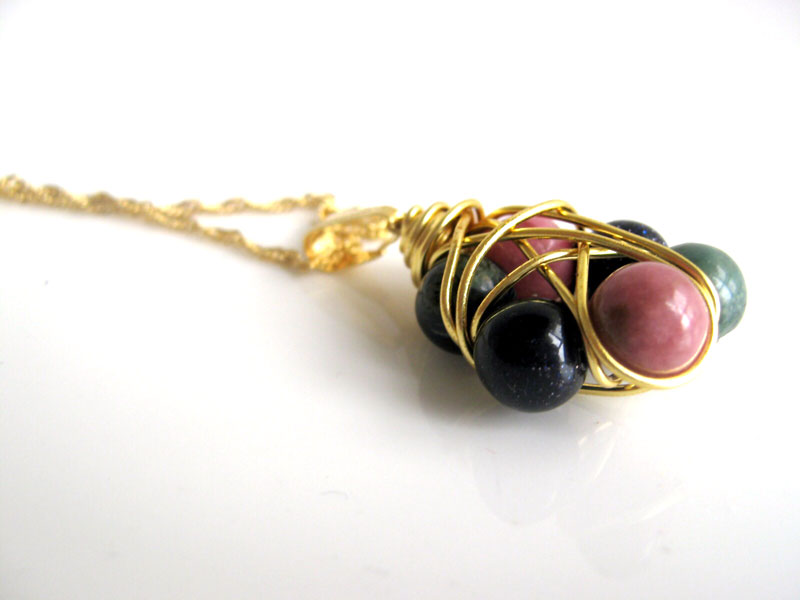 In this wire wrapped pendants tutorial, you'll find that the look of your piece will depend mostly on the beads you choose – so choose wisely!
What you need to make easy wire wrapped pendants:

How to Make Wire Wrapped Pendants:
1. Starting about an inch from the end of the 24 gauge wire, loop over the end. Use the round nose plier to help you get a round loop.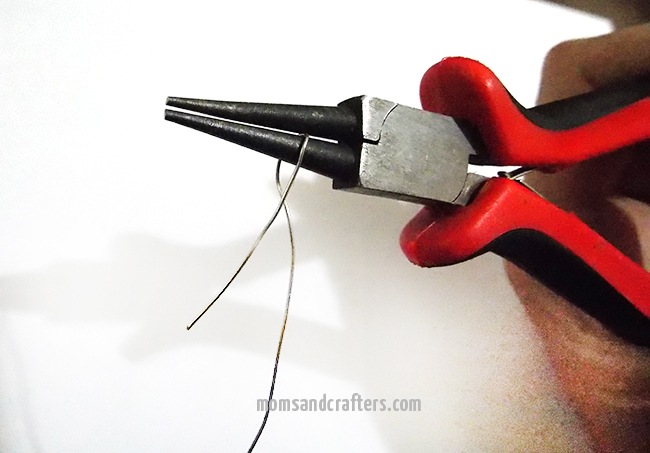 Wrap the tail in place using the chain nose plier, keeping it as close as possible to the round nose plier. Don't worry if this is not very neat, as you will cover this later on.
2. String on your beads.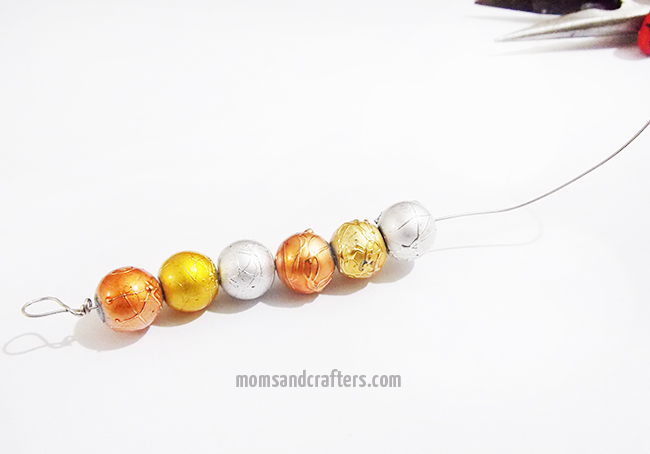 Wrap the other end around the base of your loop, keeping the beads close enough so that they will not move, but not so tight that they'll chip. Trim the wire.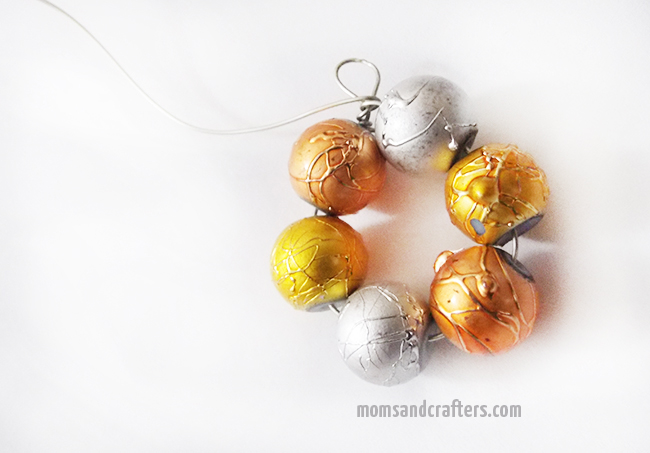 3. Wrap the end of the 20 gauge wire around the base of the loop two times. Trim the shorter end so that it's flush against the loop – you should have a long tail, ready to be wrapped.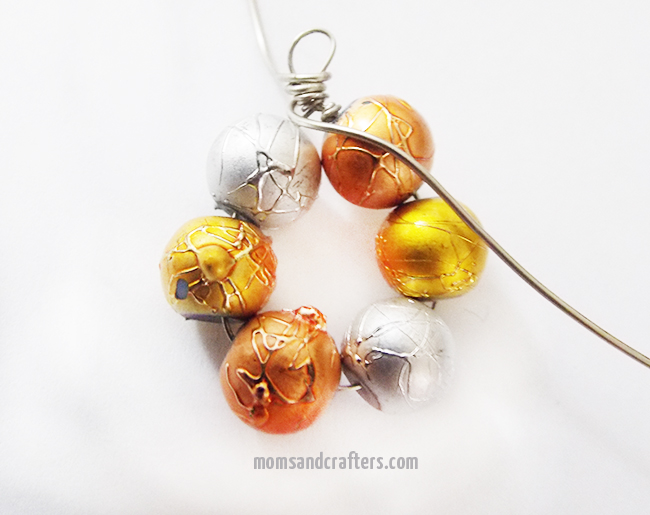 4. Now you have free license to wrap the wire around the ring however you like. To keep it in place, wrap the wire in the spaces between the beads. Remember that wire will hold its shape so if you make a mistake you may get a kink. It is worth it to double check that you like where you're putting that wrap before bending it around.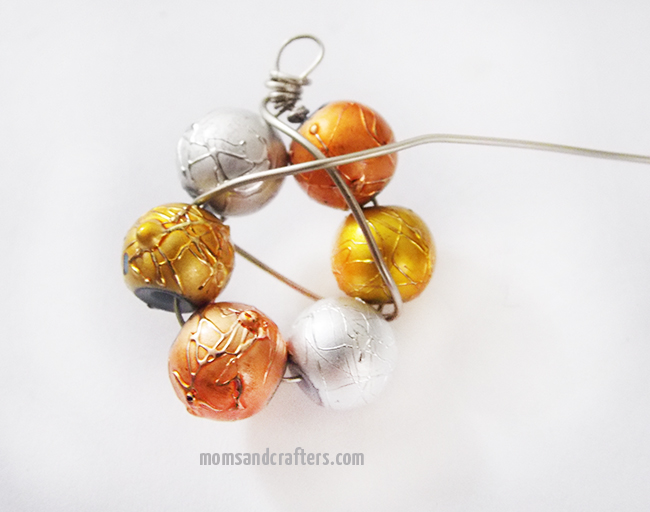 5. When you're done, bring the end around the back of the pendant, and wrap it around the base of the loop. This is your top layer of wrap there, so you want it to be as neat as possible. Once you covered your original wrap there, you can trim the wire. Alternatively, you can wrap till the wire is finished, even overlapping the top of the ring, for an interesting bauble-like effect.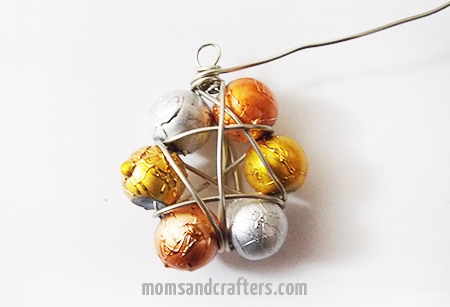 6. Now that you're satisfied with your piece, you can finish it off by attaching a pendant bail (if you get the snap-on type, you just need to snap it on!) , and stringing it onto a chain.
Your pendant is ready to wear! Show it off, or give it as a gift – or make one for yourself and one to give!
Tips and Variations for making these Wire Wrapped Pendants:
Challenge yourself: make this pendant a few times and see how many completely different looks you can get just by wrapping differently.
If you find the wrapping too hard, try using 24 gauge wire for the outside wrapping as well. It may end up very kinky, and it won't look as nice, but since it is easier to manage, it is okay for practice.
Use different sizes and amounts of beads, for different looks.
When you use more beads, you'll find it easier to form interesting shapes from the beads instead of sticking with a ring.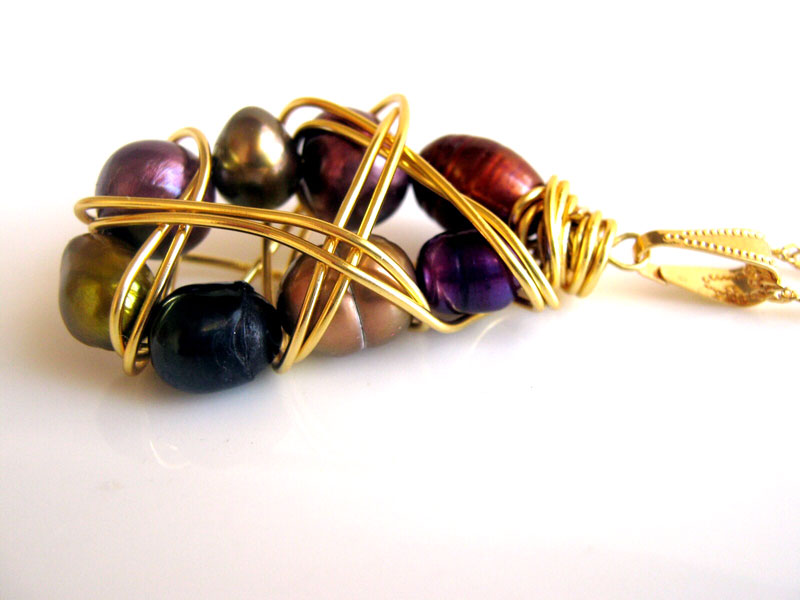 For more interest, you can even double the wire or form a recognizable shape with your wrapping. I've made it into a Star of David.
If you'd like, you can use smaller size beads (4mm is recommended) to make matching earrings, using the same technique. You just need to substitute the pendant bail for an earwire

and make it twice!
Chain nose pliers are great for "squashing". I use them to force in loose wire ends, to reshape my loop and make it flat, and in general to force the wire to cooperate with me.
Have you mastered the art of making wire wrapped pendants? Comment below with your favorite jewelry making craft!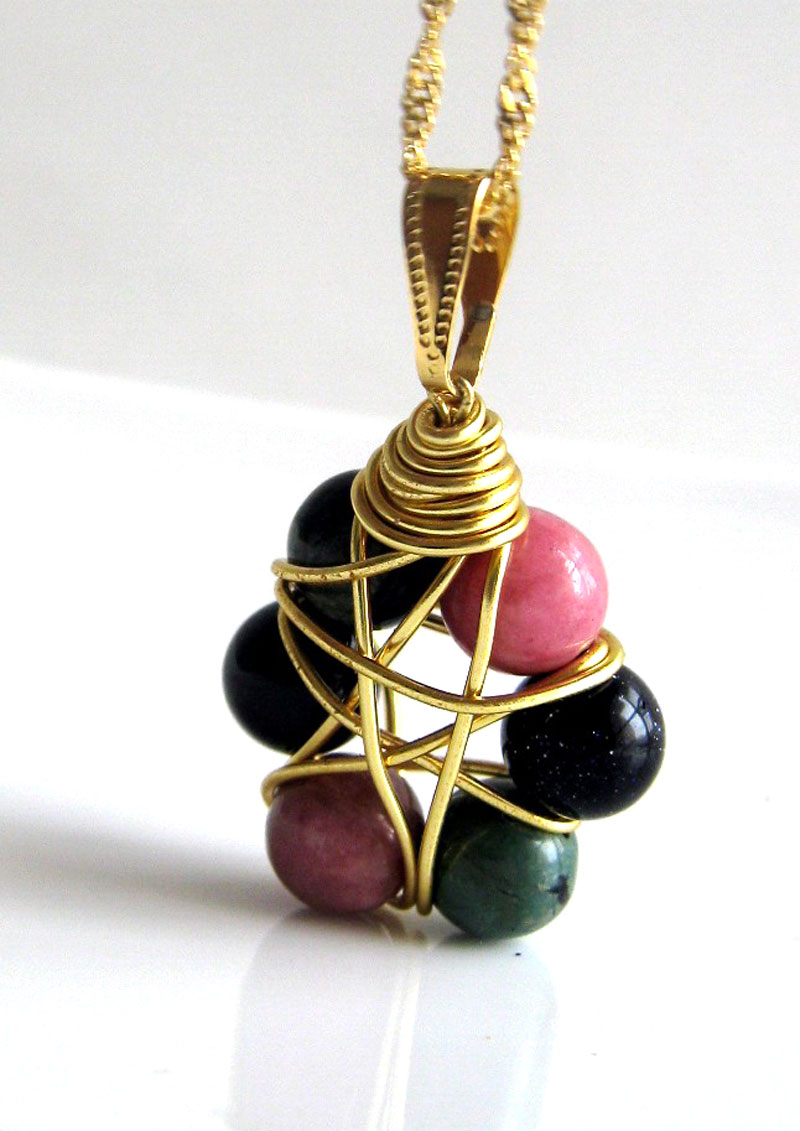 Loved these wire wrapped pendants and want more like it? Check out the cool wire wrapping tutorials below!