Craft beautiful flower mandalas that you can place in a vase and display! If you love these, you'll want to check out my paper flower templates too. This post contains affiliate links.
---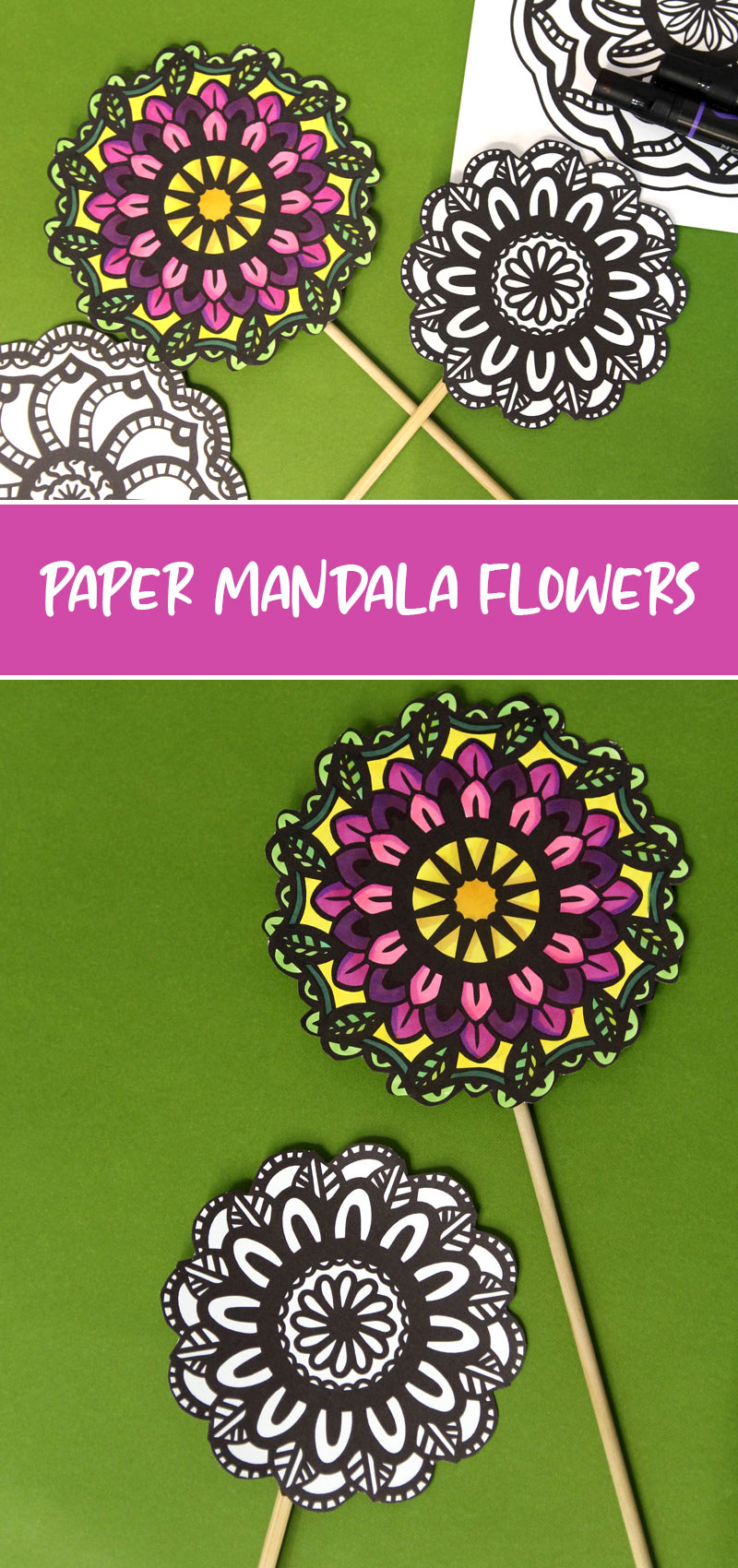 Spring is halfway through, but the flowers will be continuing into the early weeks of fall – so why not continue celebrating with flowers? They're pretty all year around, aren't they?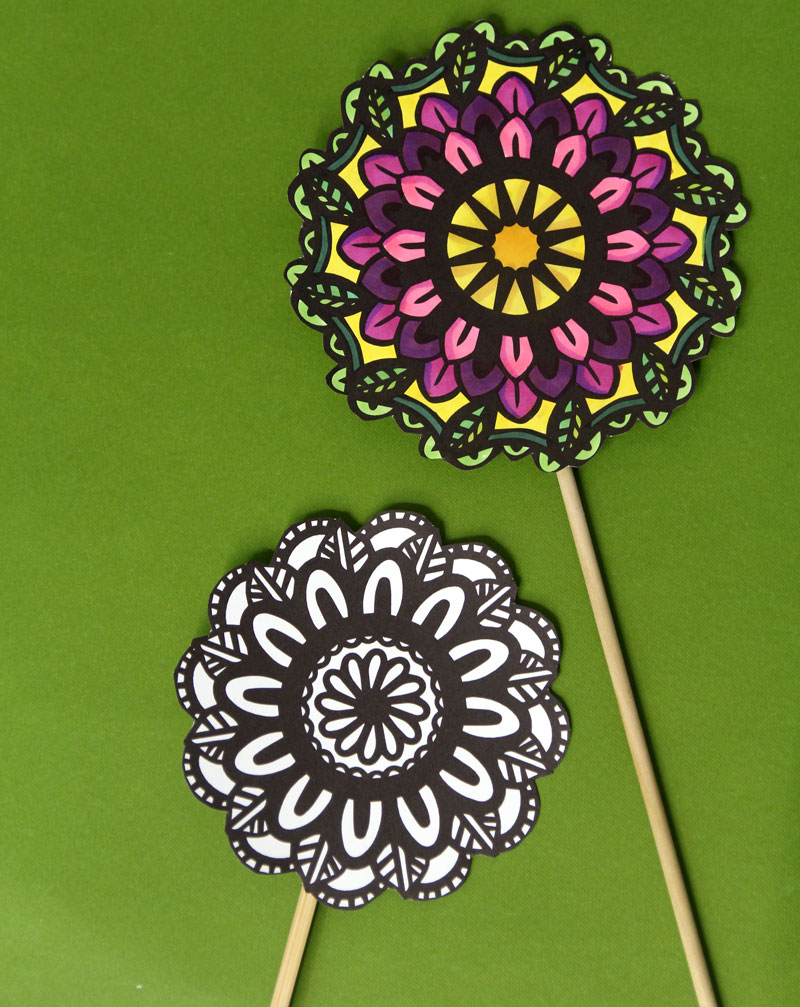 I illustrated four beautiful flower mandalas for you to craft and create. The idea of these is to give you a color-then-craft experience that's design with adult colorists in mind. To do that, I kept the craft simple.
The idea is to make a flat complex mandala "flower" and mount it on a stick. The mandalas are floral too, featuring petals, leaves, and more details. They are oversized (some more than others) so that they make a statement.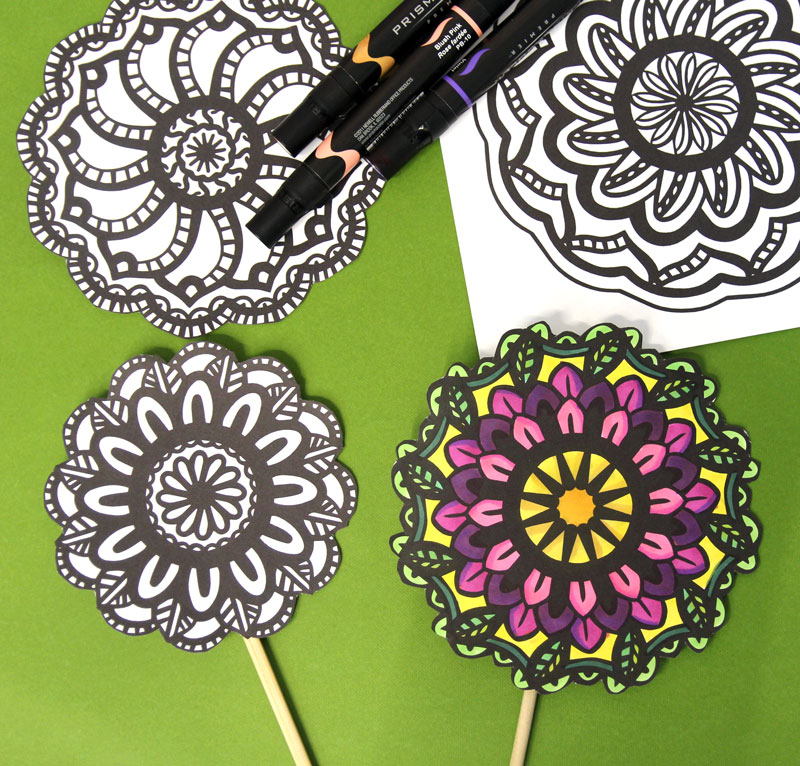 You can place one on each side of the stick – I recommend a wooden dowel – if you want it to be double sided. It doesn't even have to be the same mandala (but the back of the other one will show!)
You can mount these flower mandalas on colored cardstock circles too, but you don't need to. I chose not to.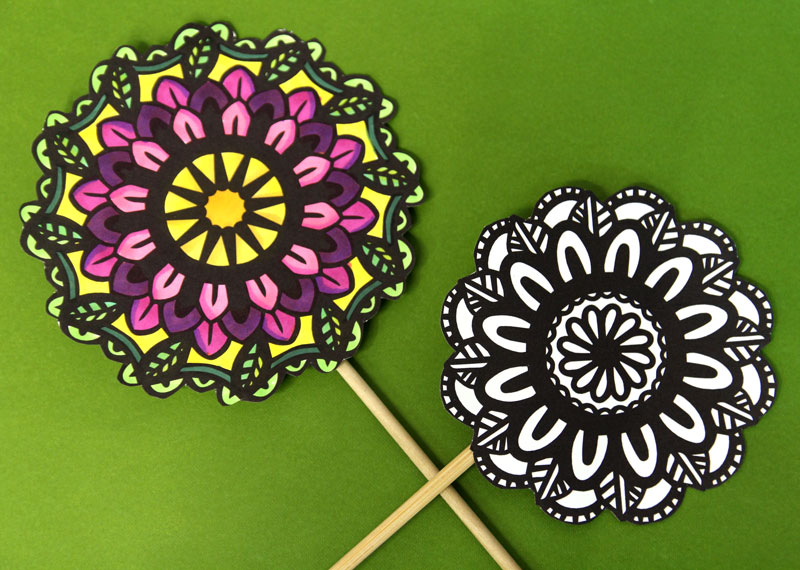 Place a few in a vase – you'll want something, such as vase filler, to hold the dowel in place. You can use these flower mandalas as centerpieces or just craft it with friends.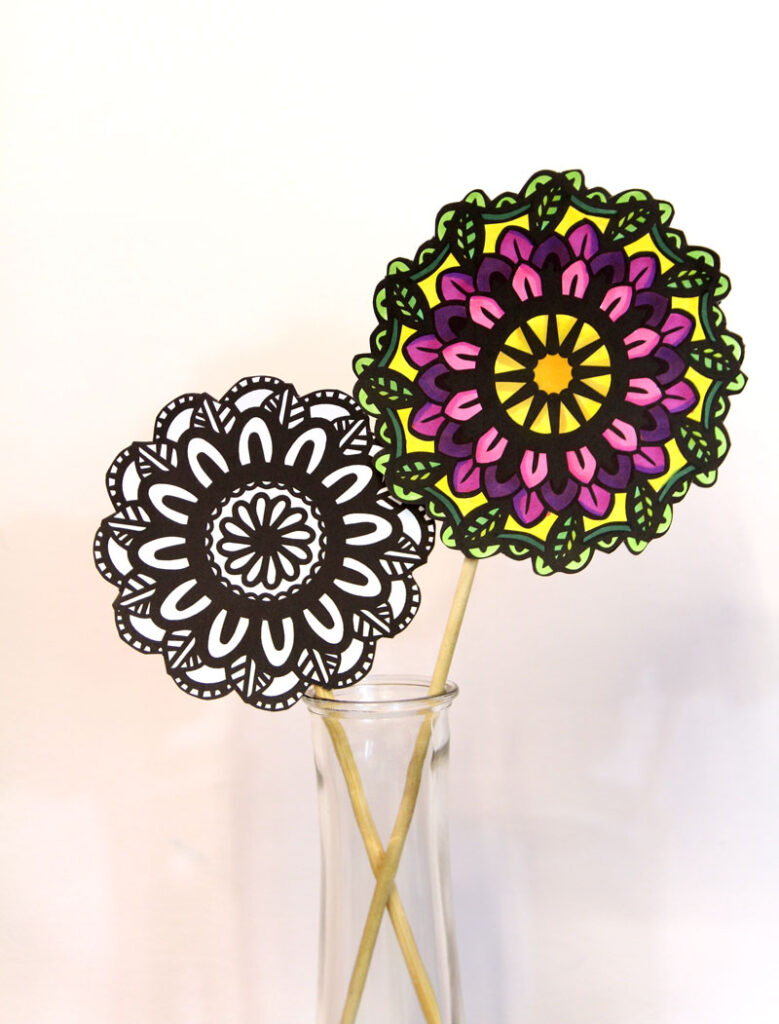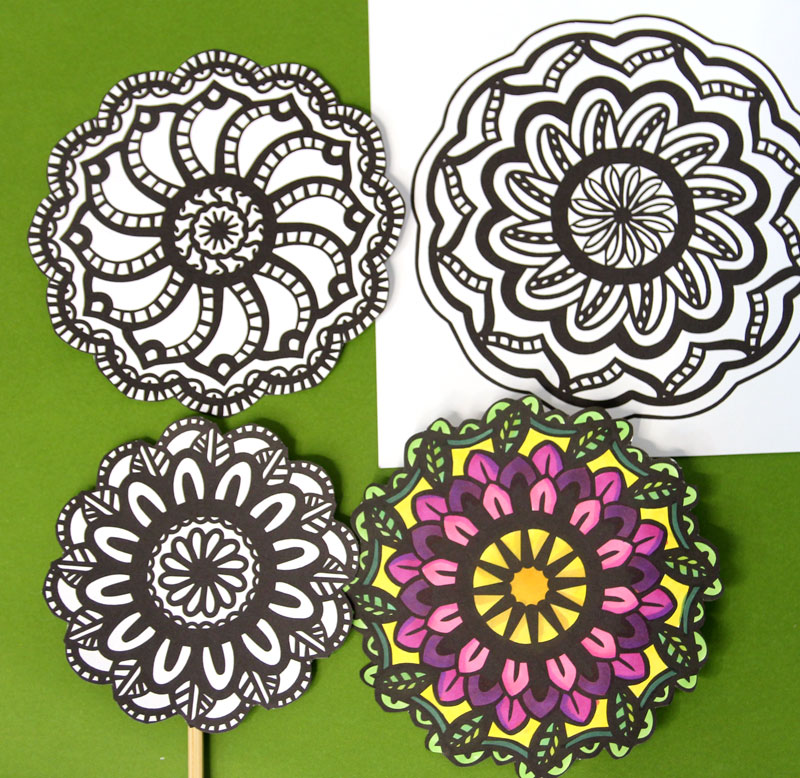 Download your flower mandalas
The flower mandalas are available as a premium download in my Etsy shop – purchase them here. It's a 2 page PDF featuring two mandalas on a page. You also get a 4-page download with each mandala as a full sized coloring page. I couldn't resist sharing that with you! And finally, you also get the PNG images, featuring a transparent background, around the mandala but white in the tiny spaces, so that you can "print then cut" on Cricut if you'd like.
What you need to make your flowers
How to turn them into flowers
1. Color in your flower mandalas. A little subtle shading goes a long way.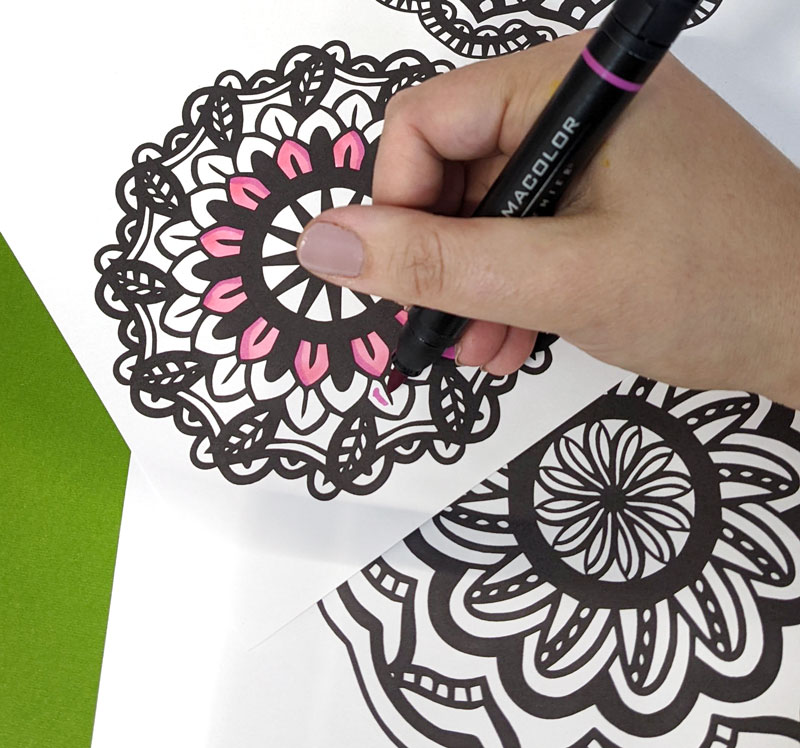 2. Cut them out.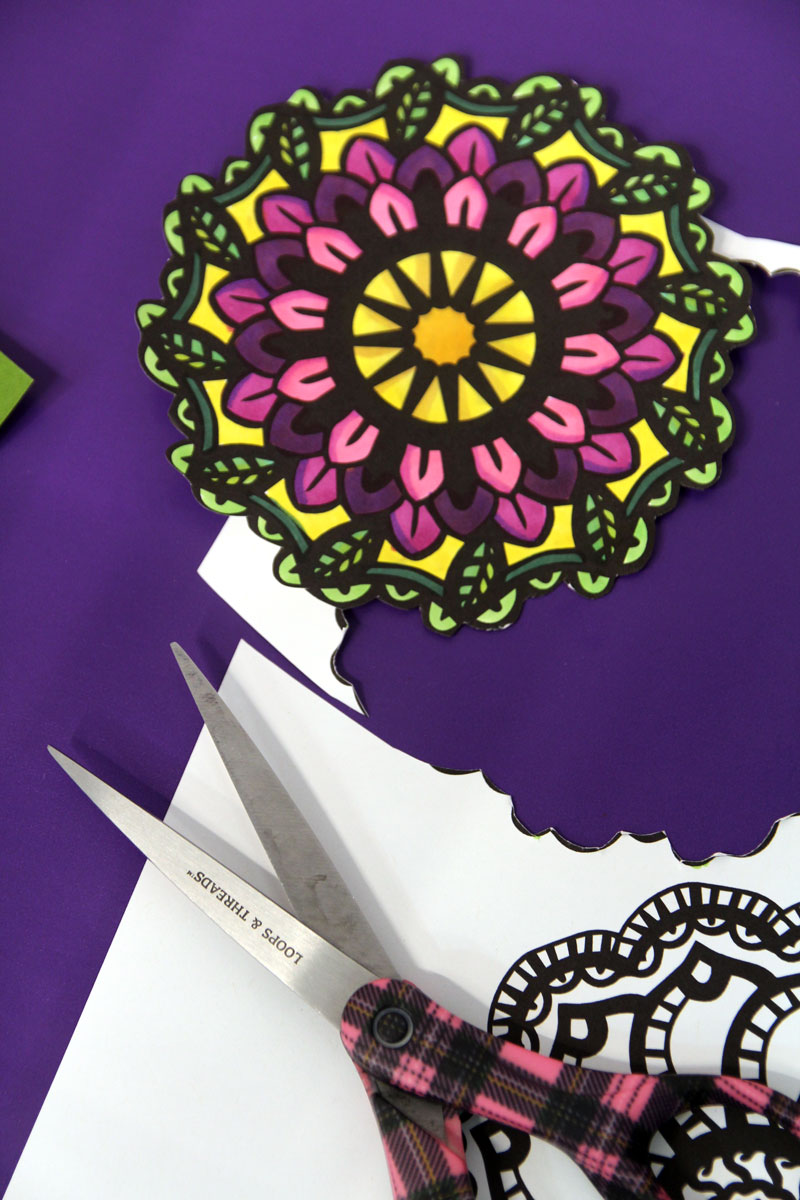 3. Tape and/or glue a dowel to the back.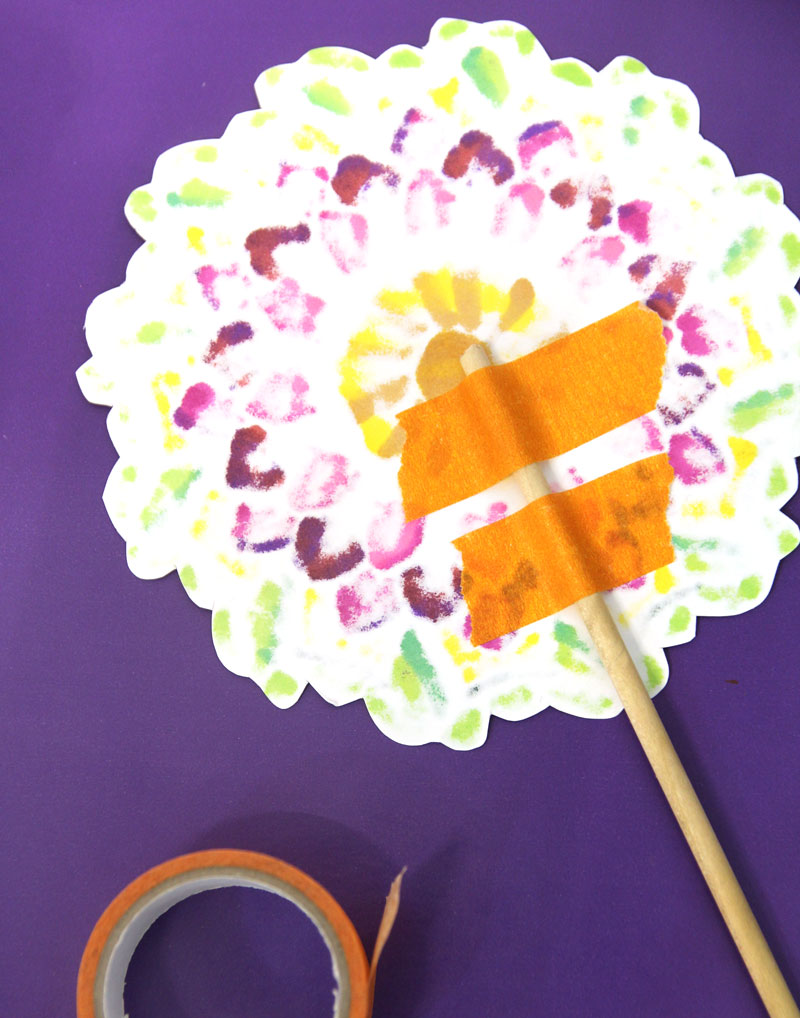 That is totally it! The coloring is the fun part! I hope you enjoyed making flower mandalas. Will you be adding any variations in? Comment below!