These Mother's Day coloring pages for adults include seven designs to choose from! Once you're done, you'll want to check out this coloring page for moms too. This post contains affiliate links.
---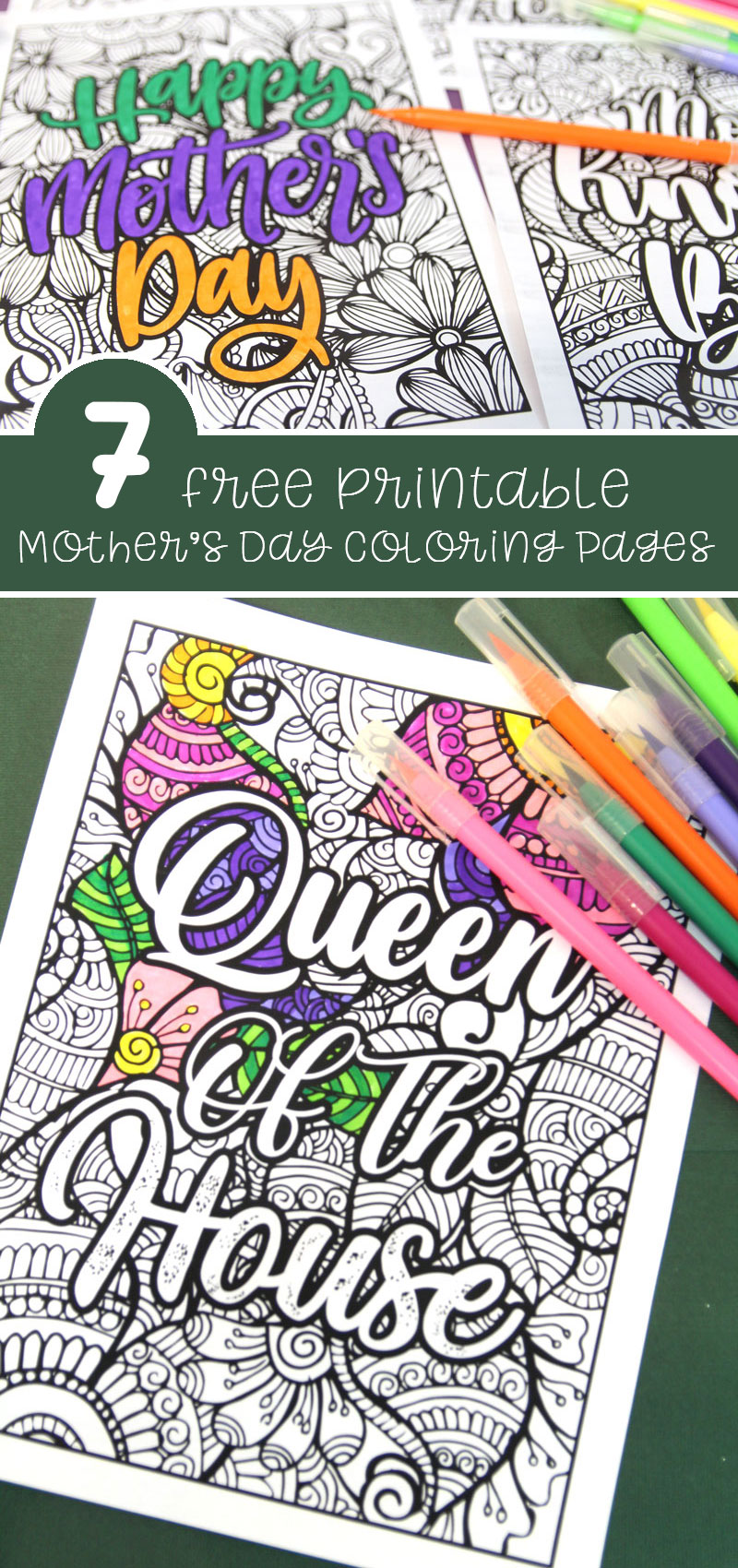 I always struggle with how much to share for Mother's Day here. So many of my readers are mothers, and some are celebrated more than others! Every mom should be celebrated, but I know that for those who might be celebrated less it can be tough to see the ideas they wish would be done for them.
But is that not a reason to share ideas for one of my favorite holidays?
These Mother's Day coloring pages for adults are fabulous both for celebrating your own mom – or for those of you who need to empower yourself. If you're feeling lonely on Mother's Day, you can meditate over these. If you have a mom you're celebrating you can color this for her.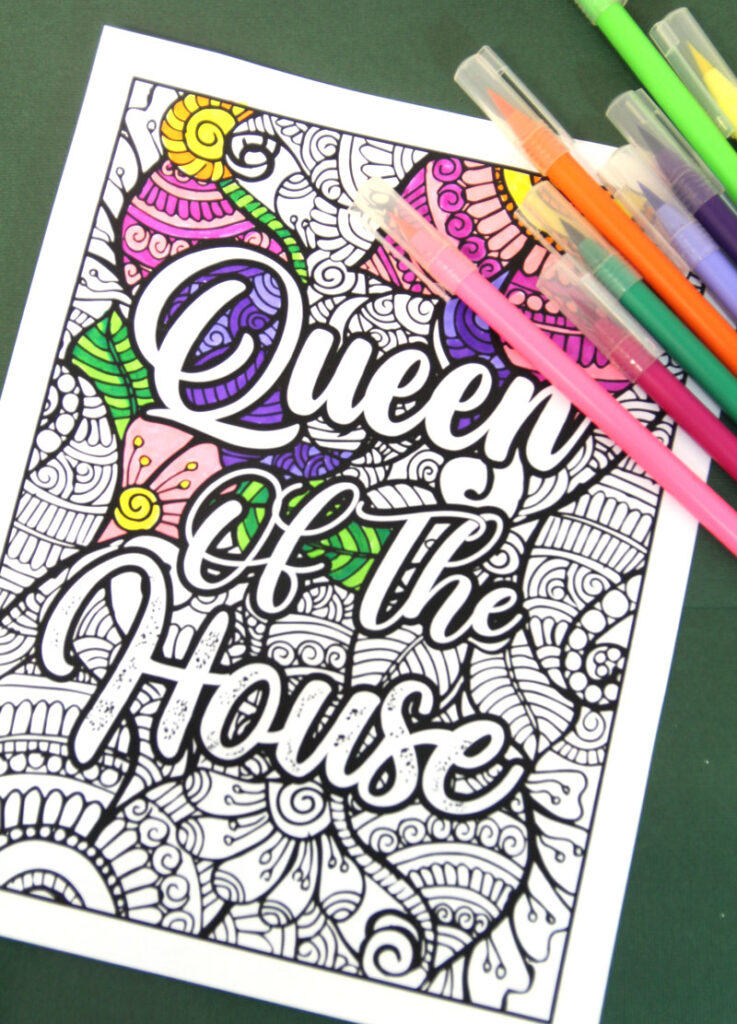 And, one of my favorite uses for these: if you have a mom who loves to color, you can gift whichever of these are relevant, along with her favorite coloring tools (some ideas below), and let these coloring pages serve as a card. Isn't that sweet?!
On that note, some of these are relevant to all moms, and some are relevant only to some, so pick and choose the pages you prefer to print!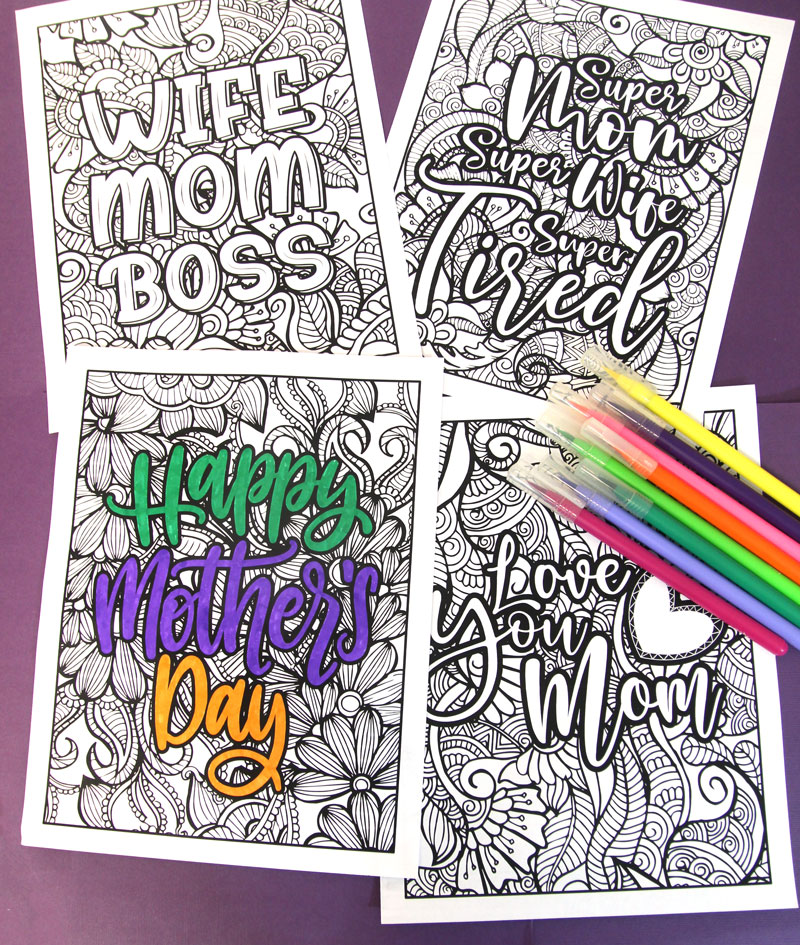 Download your free printable mother's day coloring pages for adults
To download, fill out the form below. You'll be signed up for our free newsletter – unsubscribe at any time in the footer of the emails. I respect your privacy and the law and won't share your information with anyone.
Favorite Supplies to color with
Coloring pages for adults aren't all the same and I do share a bit of insight on my favorite coloring tools here. I figured I'd share a few of my favorites, in case you want to gift these pages along with coloring tools for your coloring enthusiast mom.
Some coloring pages have more detail than others and this one is highly detailed. There can be a few approaches but my favorite is simply to isolate a region and work on that. I don't like to fill out every detail – I like to group elements. For this, I used Ooly brush markers.
The tip allows me to get more detail in but it's a very broad, natural-feeling brush, which makes me feel very satisfied while coloring.
If you like to go all-in on the detail, I recommend Stabilo Point 88 fineliners. If you want something that'll go with that but be less tedious, the Point 88's lesser-known big sister, Pen 68 is a fabulous option for covering more ground.
I absolutely love Prismacolor Premier alcohol markers – the ones with the brush tips on one end and the fine point on the other. On pages like these Mother's Day coloring pages for adults you'll find that you can just let the inner doodles be ornamental while creating beautiful shaded designs. And if you're more of a colored pencil person, you can do the same with those. Personally, I used Prismacolor Premier colored pencils but many professionals prefer Derwent Inktense.
And finally, if you like to go all in on the details, and love the satisfying touch of rich, textured color, gel pens will be spot on for you. While I love Sakura Gelly Roll pens – they are above and beyond anything else I've tried – you can definitely go with cheap off-brands too.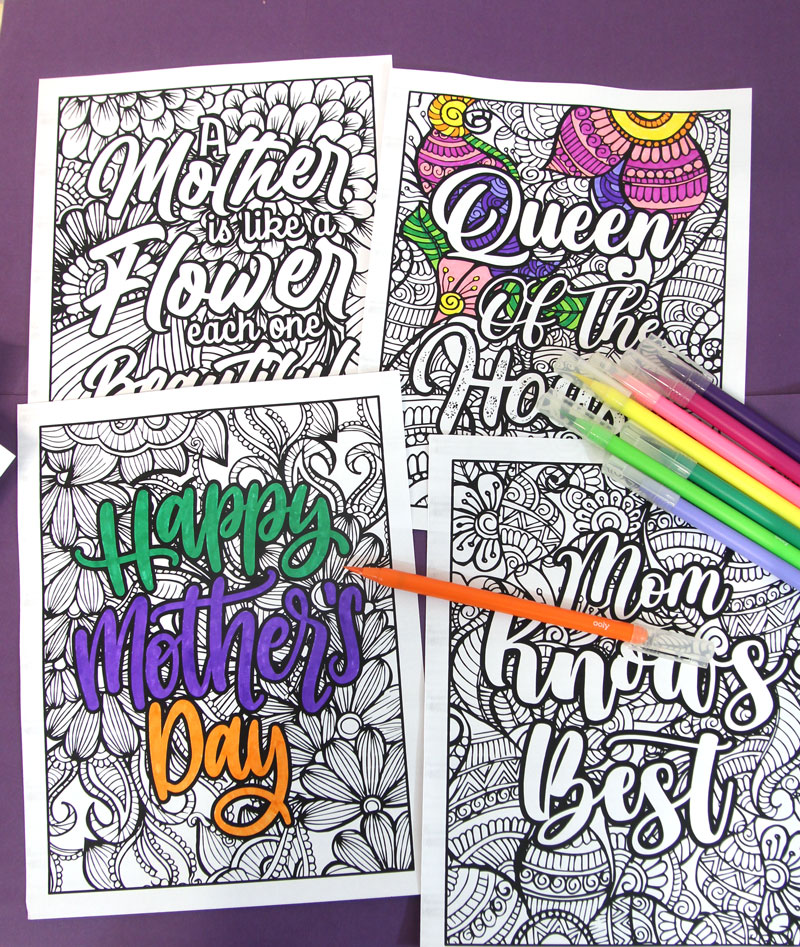 I hope you enjoyed these Mother's Day coloring pages for adults! Will you be gifting these or coloring them yourself? Comment below!